Colman Domingo's new travel show You Are Here focuses on the communities of the cities he visits instead of the landmarks, and that's what makes it refreshing. Aided by intimate camera work, heartfelt interviews, and the deeply personal connection to each city, each episode acts as love letter to the place being visited. While other travel shows focus on landmarks, restaurants, and entertainment, You Are Here opts to highlight human connection. Co-produced with Zero Point Zero, who are responsible for United Shades of America, and Anthony Bourdain's Parts Unknown, it is Domingo's warmth and honesty that gives the viewers an opportunity to engage with our own preconceptions and truly learn something new.
The Narratives of 'You Are Here' Do Not Feel Contrived
Pat Gilliard Gun or 'Sister Pat' tells Colman Domingo in the "Savannah" episode: "You are a storyteller…when you get about 60 or so, you're going to be a truth-teller!" However, it is precisely Domingo's honesty that makes each episode so compelling. Episode one opens with him saying "Every time I find myself [in the South] I'm counting down the minutes until I leave". This is an unorthodox way to begin a show that is about to highlight and celebrate a city in Georgia! This isn't a comedy show like Apple Tv's The Reluctant Traveler or Jack Whitehall's Travels With My Father. You Are Here is a serious show, and by establishing Domingo's complicated view of the South early in the episode, we are able to journey with him as he navigates the deep and complex history of Black people in Savannah. Each segment is perfectly curated to peel back the layers of the residents. After a quick interview with Kim Dickens, we meet local Teddy Adams, who attended the first Black-Jazz School Music Program and Huxsie Scott his lyricist and talented jazz singer. These interview portions with the locals (that in other reality shows can feel overly forced and produced) feel cozy, natural and highlight human connection.
Colman Domingo's Experience as a Playwright Shines in the Crafting of Each Episode.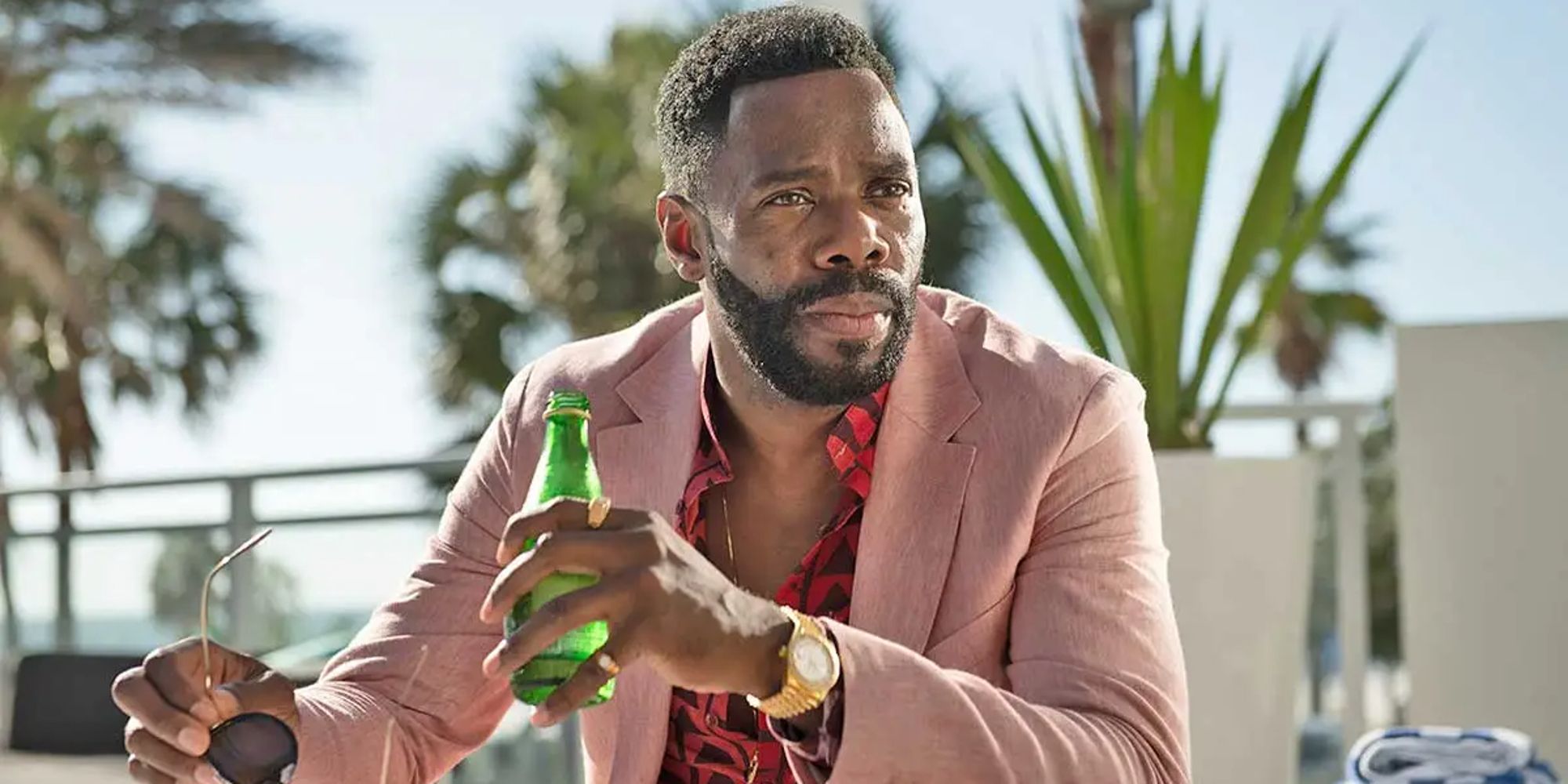 Once we've eased into conversations about jazz and music making, it's time to meet with Dr Amir Jamal Touré where the topic quickly shifts from city planning to lynchings and the TransAtlantic slave trade. You Are Here allows the audience to engage with the heavier topics because, like a good play, the seeds of where we are going have been planted early on. Domingo's vocal discomfort about spending so much time in Georgia acts as a pre-cursor to investigating its profoundly challenging history. Then, before too much time is spent dwelling on the atrocities of slavery, we are whisked into a paranormal séance. Instead of the stereotypical mysticism of Creole voodoo one might imagine in New Orleans, this séance is conducted by white hipsters. Even more surprising is they seem to be legit, as Domingo receives messages from his mother who passed in 2006.
The first episode rounds out with a visit to Wormsloe Historic Site, a former plantation. We are guided around by Gullah Geechee descendant, Sister Pat. Despite each interview lasting around three minutes, it feels like we get to spend the most time here as Domingo works through his own feelings with her. As a shooting location for Fear the Walking Dead, Wormsloe is not a new place for Domingo, but as he is shown around by a local expert, he is able to confront his own fears and process them in real-time. This gives life to his closing statement: "In order for me to exist, someone had to keep fighting, keep laughing, and keep loving." – a far cry from his sentiments at the beginning of the episode.
'You Are Here' Highlights People over Places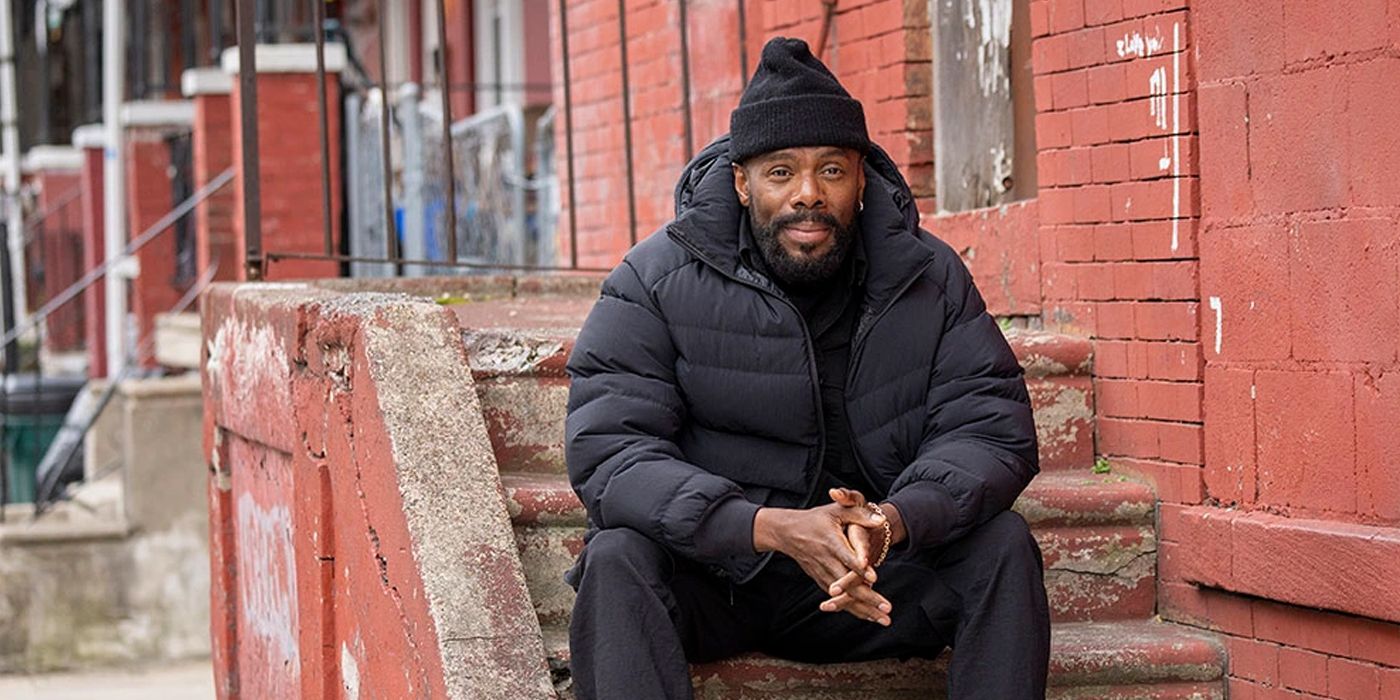 In the episode about Philadelphia, the audience is treated to the house Domingo grew up in, a thrift store, a bowling rink, an unnamed Cheese steak diner, and Domingo's neice's house. But unlike conventional travel shows where the restaurants and boutiques are showcased, and their features discussed, the locations in You Are Here serve as a location for discourse rather than the main attraction. Domingo never mentions the names Raxx or Rolling Thunder (the thrift store and bowling alley) out loud and we as an audience are tasked with clocking the logos as they pan by. Sometimes genres shift out of necessity. As a viewer, we become voyeurs into his life, and it is through the interactions with his close friends and family (all of whom are Philly natives) that convey the spirit of the city that in other travel shows can seem sterile.
By being specific, You Are Here becomes universal. At 53 years old, Domingo reconnects with friends from his hometown, and reflects on the important decisions in his life: from studying journalism at Temple University; to moving to New York; coming out, and relocating to California. The conversation is easy and unforced and resonates with anyone who no longer lives in their hometown and catches up with their friends upon return for Thanksgiving. This sentiment is deepened by the family reunion that happens immediately after. There are surprise family members and close siblings who reminisce about Domingo's trajectory from home life to fame, reinforcing the idea that community is everything.
You Are Here not only entertains but also encourages viewers to engage with their own preconceptions and gain new insights. Domingo's honesty and warmth shine through, providing an opportunity for meaningful human connection. You Are Here is a travel show that goes beyond surface-level exploration and immerses viewers in the rich tapestry of human experiences found in each city. Part-documentary, part-biography and part travel show, You Are Here carves out its own genre that is subtle yet compelling, beautifully and intimately shot, and captures the true spirit of each individual city it visits.
The final two episodes of You Are Here air on June 30, which will focus on New York and Chicago.
Source: https://dominioncinemas.net
Category: REALITY TV