Tim Burton is among the most acclaimed and recognizable directors in the business. Beginning his career in the mid-80s, Burton is behind some of the most famous and acclaimed dark fantasy films in modern cinematic history, from masterpieces like Edward Scissorhands to classics-in-the-making like Corpse Bride.
A huge reason behind Burton's film's success is the memorable characters they boast, especially their antagonistic figures; because what is a great film without a great villain? These characters are the cunning and chilling embodiment of cruelty, enhancing Burton's Gothic worlds and providing his films with the perfect antagonistic forces.
10
Walter Keane — 'Big Eyes' (2014)
Perennial Oscar nominee Amy Adams plays renowned painter Margaret Keane in Tim Burton's quirky 2014 biopic Big Eyes. Set in the 50s and 60s, the film chronicles her second marriage to Walter Keane and his rise to international fame by passing her paintings as his own. Oscar winner Christoph Waltz plays the duplicitous Walter.
Whenever Christoph Waltz plays a villain, fans are in for a ride. The acclaimed German/Austrian actor brings considerable charm to his portrayal of Walter Keane, crafting an alluring figure that blends deviousness with quirk and humor. It's a role unlike any other in Waltz's career and a loathsome villain in Burton's expanding filmography.
9
Jim — 'Edward Scissorhands' (1990)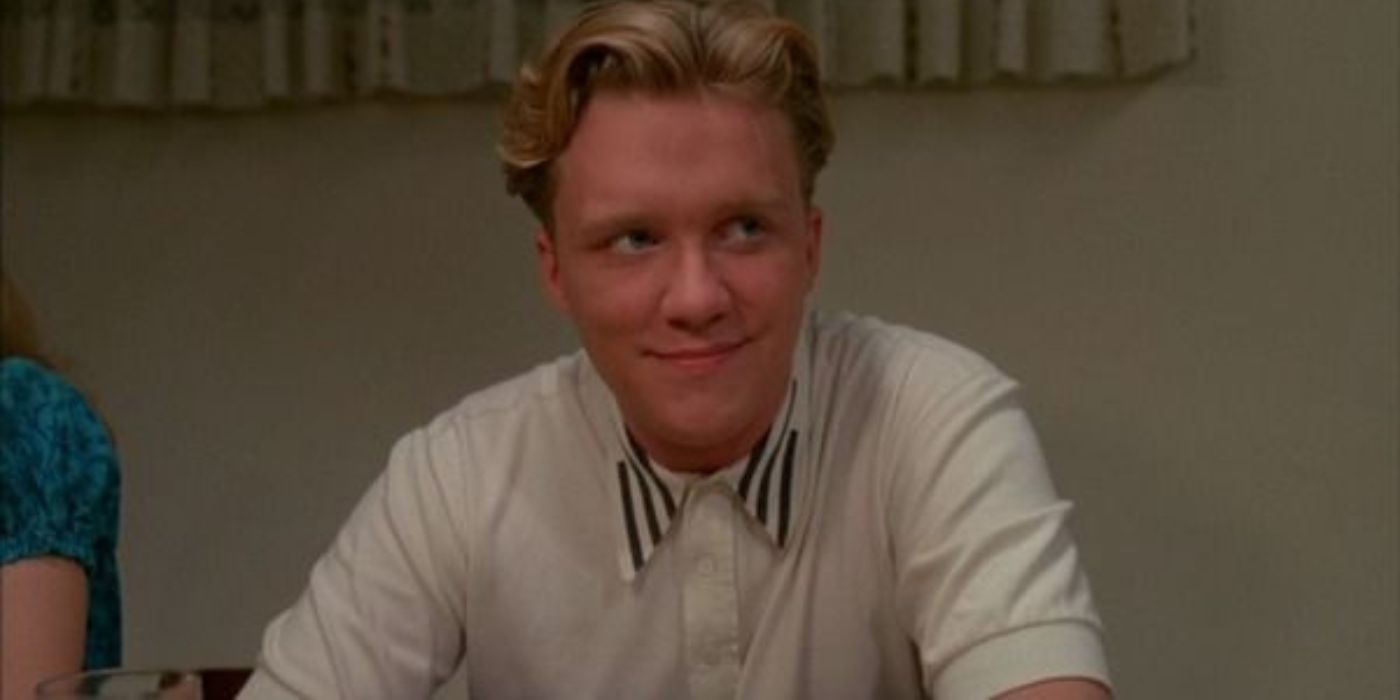 Edward Scissorhands is a unique movie; it seamlessly blends the fantasy, romance, and Gothic genres to create a one-of-a-kind film that remains a classic of '90s cinema. The film tells the story of Edward, an unfinished artificial humanoid with scissors for hands, who falls in love with Kim, the beautiful teenage daughter of the family hosting him.
'80s icon Anthony Michael Hall plays the film's villain, Jim, Kim's jock boyfriend who develops an antagonist relationship with Edward. The film is an allegory for intolerance and hatred, qualities embodied by the arrogant and abusive Jim. Hall successfully breaks away from his teen geek image to play a cruel and hateable character that proves a great and scary fantasy villain doesn't need to be some hideous creature; sometimes, the worst villains are made of flesh and bone.
8
The Martians — 'Mars Attacks!' (1996)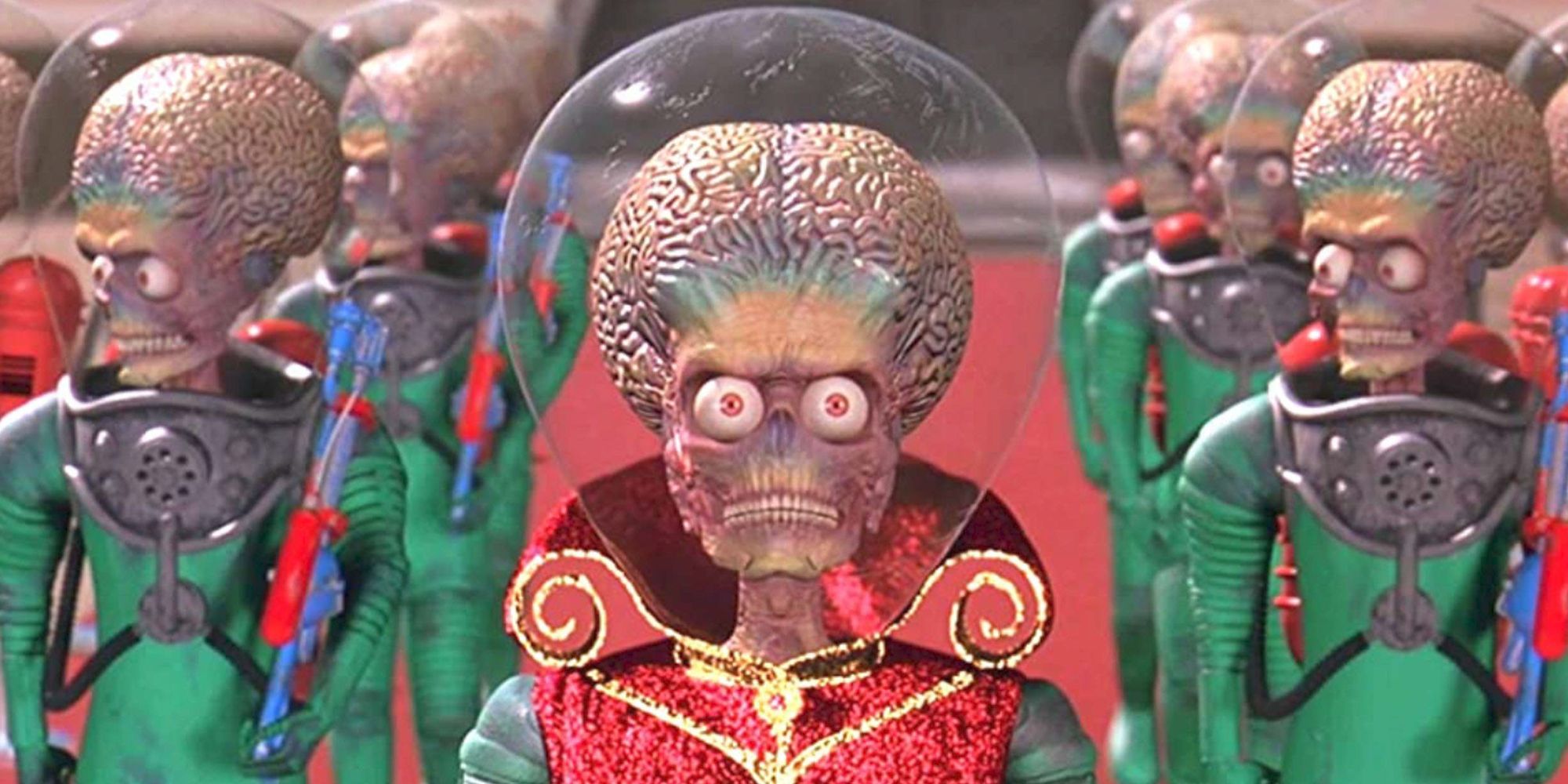 Burton's 1996 sci-fi comedy Mars Attacks! is a classic of camp cinema. An A-list cast led by Jack Nicholson and Glenn Close star in the irreverent film about a large-scale invasion by hostile Martian visitors seeking to conquer the Earth.
see more : 14 Actors Perfectly Cast to Play Younger Versions of Popular Characters
RELATED: The 10 Campiest Movies of the 1990s, Ranked
Wildly comedic and self-aware, Mars Attacks! is among Burton's few purely comedic films. The Martians are formidable opponents to humanity, bringing their technological advancements and savage instincts to a war Earth is wholly unprepared for. Although silly and campy, Mars Attacks! features some of Burton's most fearsome villains: what's scarier than a group of hyper-aggressive, hyper-advanced aliens?
7
The Headless Horseman — 'Sleepy Hollow' (1999)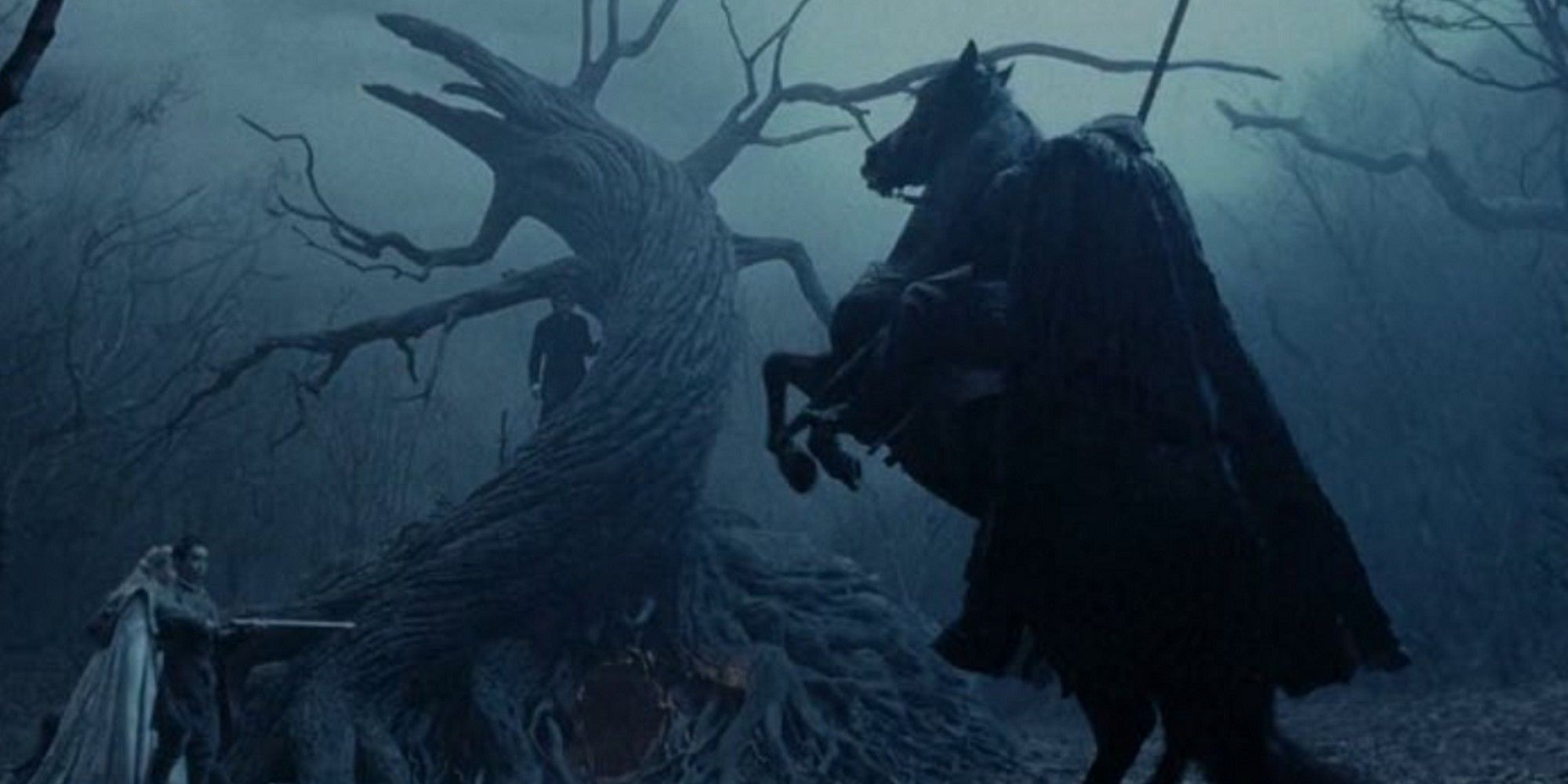 Burton was the perfect choice to bring the classic tale of the Headless Horseman to life. 1999's Gothic horror film Sleepy Hollow follows Ichabod Crane, a young New York City constable sent to the rural town of Sleepy Hollow to investigate a string of beheadings related to a supernatural apparition known to the townsfolk as the Headless Horseman.
Oscar-winner Christopher Walken plays the Headless Horseman in human form, a brutal Hessian mercenary who dies during the American Revolutionary War. Sporting sharp, vampire-like teeth and a pair of gray lenses, Walken delivers a terrifying performance without uttering a word. Once he loses his head, the Hessian returns as the Headless Horseman, chopping heads left and right. Sleepy Hollow's eerie atmosphere and exquisite production design greatly enhance the experience, but the Horseman is a striking separation all by himself.
6
Barkis Bittern — 'Corpse Bride' (2005)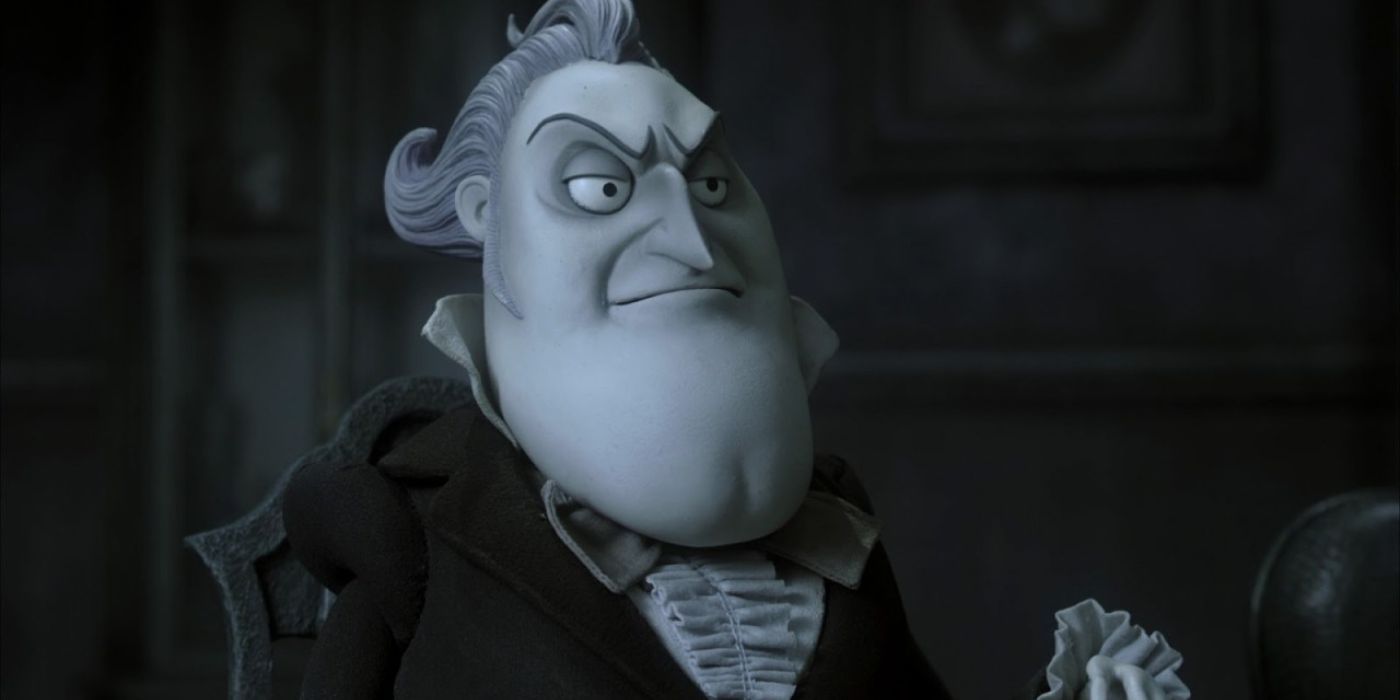 Corpse Bride is among the all-time great spooky stop-motion movies. Set in an unnamed English village in Victorian England, the darkly sweet story centers on Victor Van Dort, a young man who accidentally marries a corpse bride while engaged to a living girl. Dragged to the land of the dead, Victor must find a way back before his fiancée marries the avaricious and lying Barkis Bittern.
Voiced by Oscar-nominee Richard E. Grant, Bittern is one of Burton's most loathsome creations. The character is awful in every possible way, lying, cheating, and manipulating everyone around him. The film's twist, which reveals he is behind the corpse bride's death, is among the most effective in any Burton movie. Bittern is a despicable creation, with Grant playing the abhorrent character with devious gusto.
5
The Penguin — 'Batman Returns' (1992)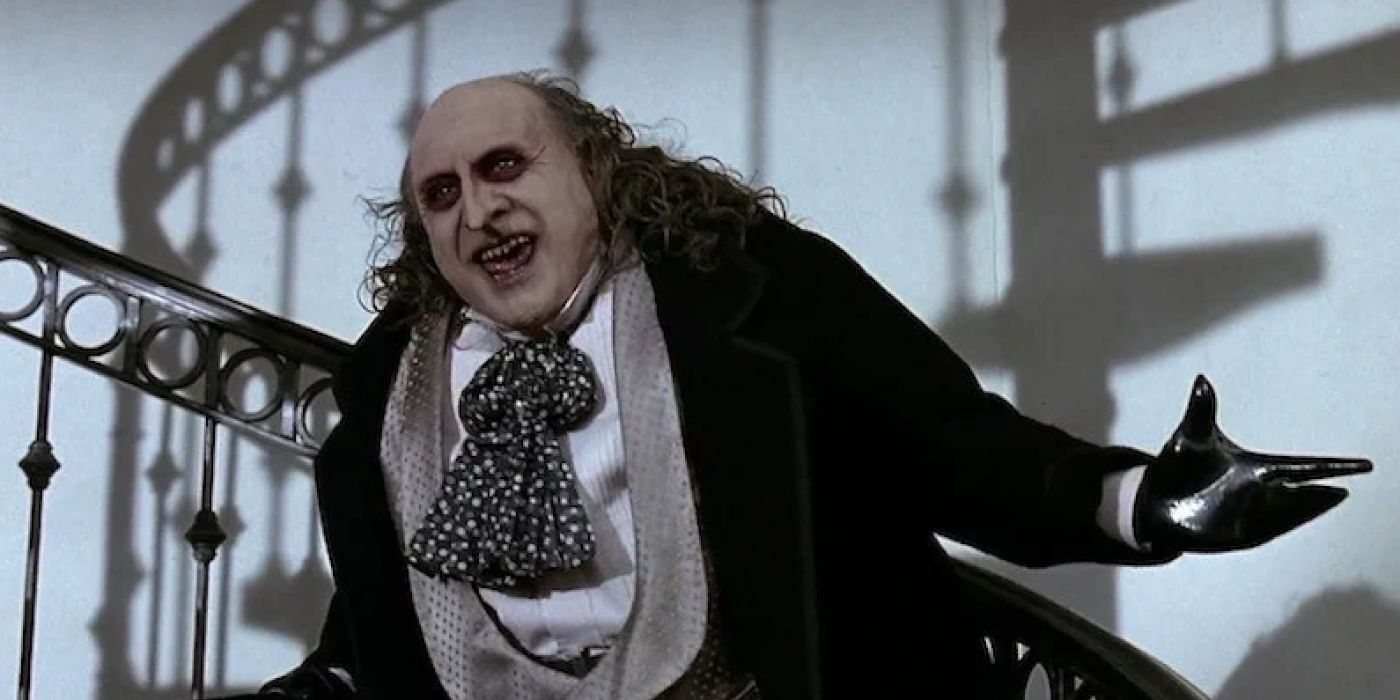 1992's Batman Returns is the weirdest, most challenging superhero movie ever. The plot revolves around Batman's efforts to fight the Penguin, a half-man-half-bird creature in cahoots with corrupt Gotham businessman Max Schreck.
Danny DeVito gives a career-best performance in Batman Returns, crafting a complicated portrayal that is as pitiful as off-putting. The Penguin is both revolting and strangely hypnotizing, with DeVito going all-in to depict the character's grotesque behavior. Batman Returns is a character-driven slice of superhero life, with the Penguin as its disturbing tool to explore issues of identity, self-discovery, and human nature.
4
Judge Turpin – 'Sweeney Todd: The Demon Barber of Fleet Street (2007)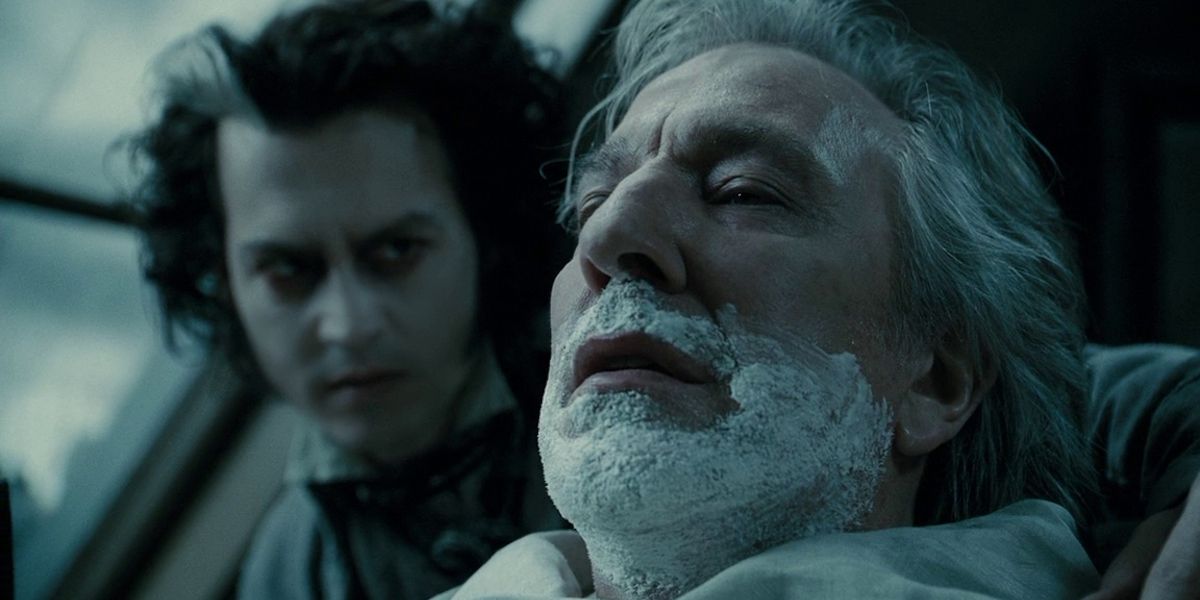 see more : Guillermo del Toro's 10 Favorite Movies, Ranked
A suitably dark and bloody adaptation of Stephen Sondheim's most brutal musical, Sweeney Todd: The Demon Barber of Fleet Street proved Burton could do Broadway. The plot centers on Benjamin Barker, who returns to London after 15 years in an Australian prison for a crime he didn't commit. Learning his wife is seemingly dead, he adopts the name Sweeney Todd and begins killing his barbershop customers while his accomplice, the equally twisted Mrs. Lovett, turns them into meat pies.
While Todd and Lovett are quite antagonistic, the film's actual villain is the deceitful and perverted Judge Turpin. Played by the late great Alan Rickman, Turpin embodies the musical's ideas of corruption and deception. The judge is the true evil to defeat, and everyone around him is a consequence of his self-serving actions and unchecked cruelty.
3
Beetlejuice — 'Beetlejuice'(1988)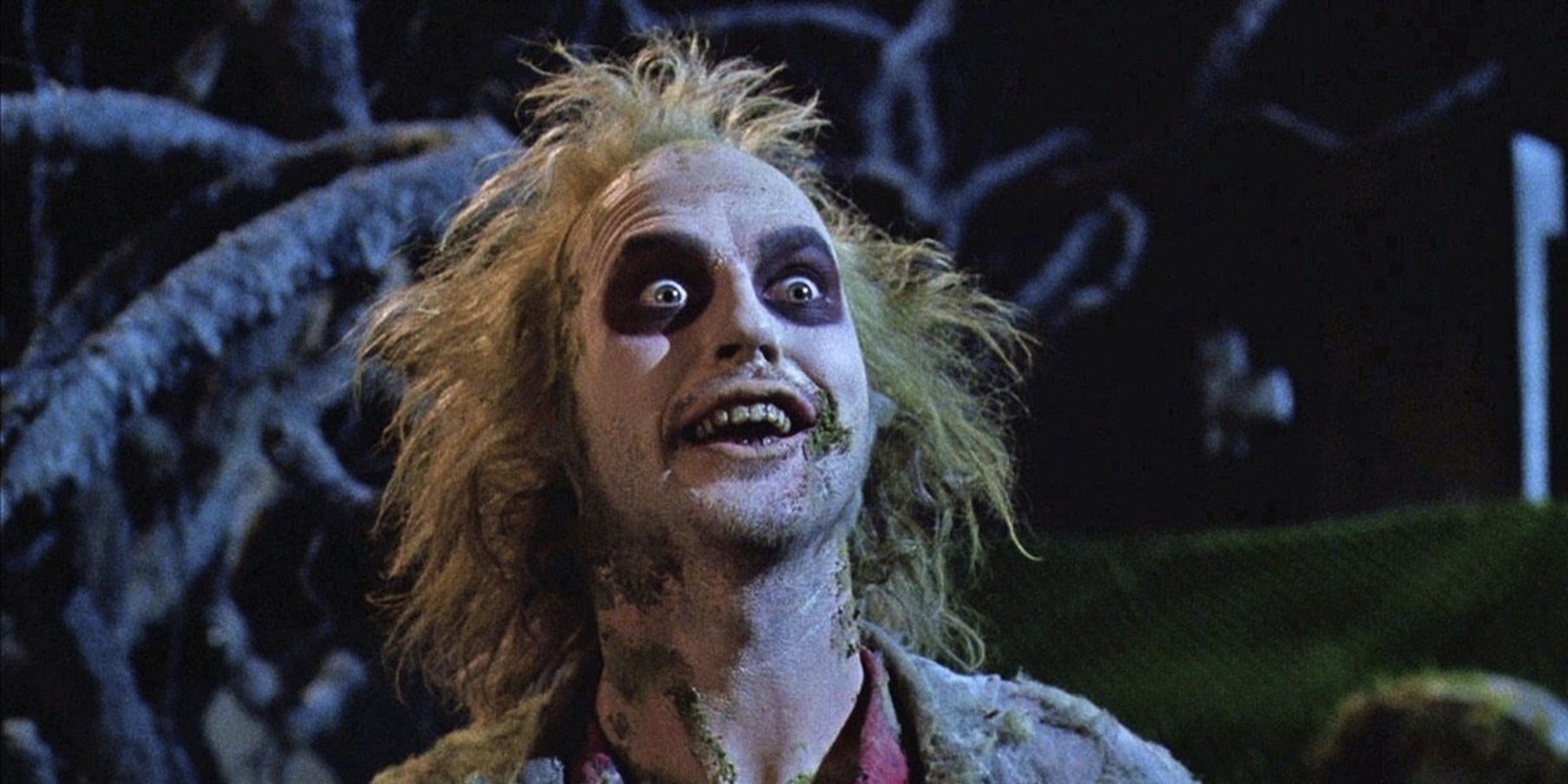 The 1988 fantasy horror comedy Beetlejuice was Burton's ticket to the big leagues. Winona Ryder stars as a young woman who encounters the ghosts of a deceased couple in her new home. Desperate to drive the living visitors from their home, the ghostly couple contacts the devious bio-exorcist, Beetlejuice, played by a wonderfully wild Michael Keaton.
RELATED: Everything We Know About Beetlejuice 2
Beetlejuice is the product of Burton and Keaton at their most eccentric. Obnoxious, derisive, offensive, and completely uncanny, Beetlejuice is a force of nature with an agenda of his own. Despite his limited screen time, Beetlejuice is the film's anchor, his shadow looming large throughout the plot. Keaton is in his element as the annoying supernatural pest, giving one of the most memorable performances of his acclaimed career.
2
Joker — 'Batman' (1989)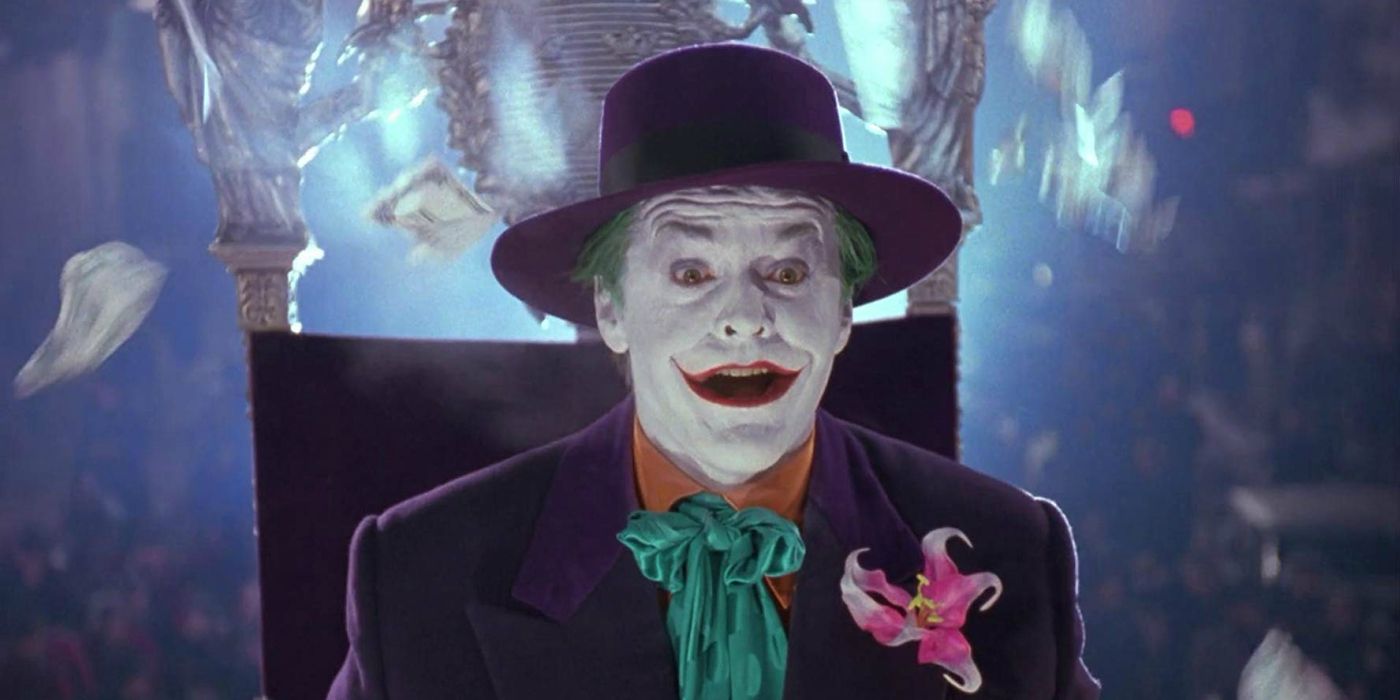 Burton followed Beetlejuice's success with Batman, the first live-action big-screen take on the Caped Crusader since the 1966 romp. Keaton stars as Bruce Wayne/Batman, with the plot following his efforts to stop the Joker, a violent criminal deformed after falling into a pool of acid.
Three-time Oscar winner Jack Nicholson delivers one of the all-time best portrayals of the Joker. Emphasizing the criminal side and the more flamboyant aspects of the character, Nicholson is the one actor worthy of being called The Clown Prince of Crime. His performance is half-comedic, half-terrifying: it's the perfect combo to do justice to one of comics' most iconic characters.
1
Catwoman — 'Batman Returns' (1992)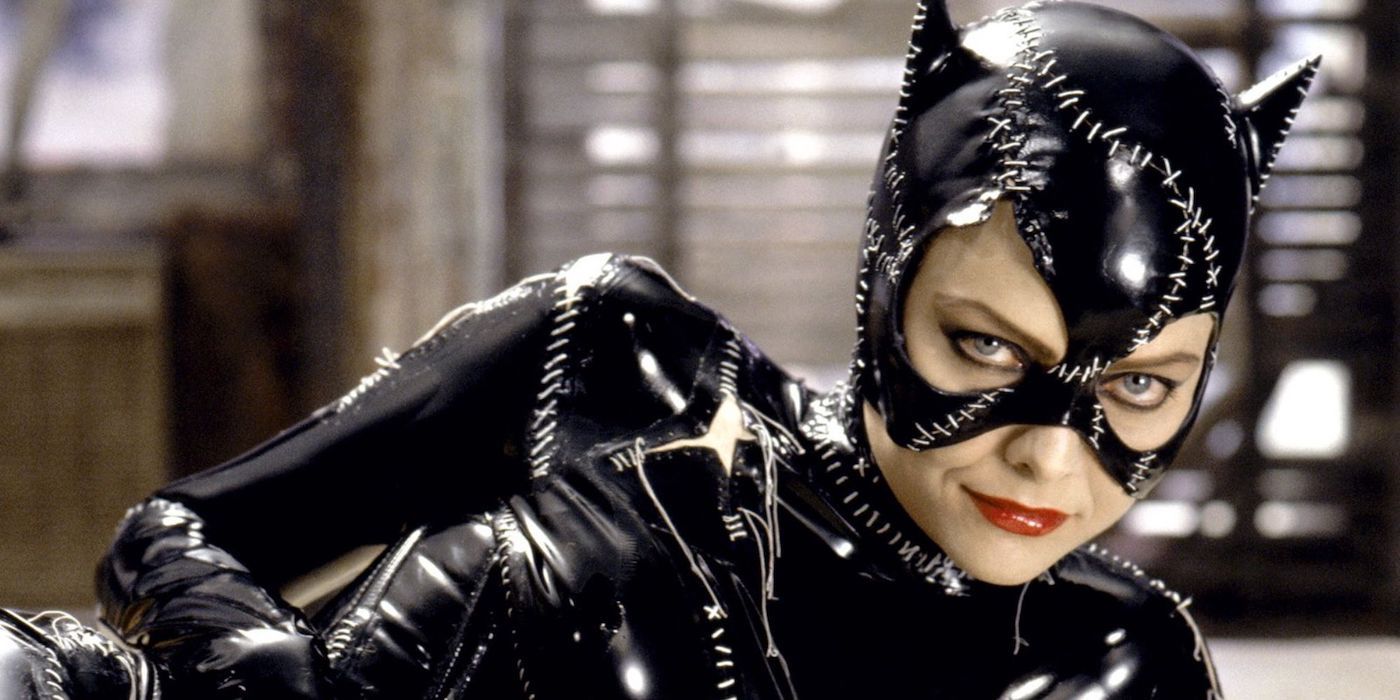 Batman Returns features another main villain besides the Penguin. Played by three-time Oscar nominee Michelle Pfeiffer, Catwoman is the film's most memorable character. Seemingly brought back to life and enhanced with supernatural feline abilities by stray cats after being killed by Max Schreck, Catwoman joins the Penguin while plotting her revenge against the evil businessman.
It's not an overstatement to say Catwoman is the best female character in any Tim Burton film. Pfeiffer delivers an Oscar-worthy portrayal of desperation and hopelessness, embodying Selina's broken psyche with empathy and the right amount of lunacy. Catwoman is sensual, sexual, intimidating, alluring, explosive, and unapologetic, a brilliant take on an iconic character that remains the standard against which all future versions are measured.
KEEP READING: 10 Best Action Villains of the Past 5 Years, Ranked
Source: https://dominioncinemas.net
Category: Lists