Without wasting any time, The Bachelorette is off to a rousing start as Charity Lawson stepped into her lead role. While some things changed, such as the new start time, The Bachelorette delivered everything we've come to love about the show in its Season 20 premiere. There were quite a few memorable first impressions, a strange twist, and there was even a surprising First Impression Rose handed out. All of this helped get the new season of The Bachelorette off on the right foot. As Charity said during the episode, "Cheers to a crazy adventure ahead." Let's get into the craziness of the premiere.
Charity Values 'Authenticity' as 'The Bachelorette' Lead
Before diving into the cast of suitors, it's best to get a look at how our lead is approaching this situation. Charity enters the show with a mindset of wanting to find her future partner (just as any good lead does) but she also has a few specifics she's looking for. One of those is "authenticity." This is a buzzword when it comes to this franchise, especially in recent seasons as more and more wannabe influencers infiltrate the show. Charity has her sights set on finding the ones who are here for the right reasons, which is why the word "authentic" popped up multiple times in the episode. The Georgia native knows what she wants, and it's someone who is being themselves and not putting on an act. Speaking of being authentic, one contestant did earn that label in this episode.
Aaron B. Gets Off to a Good Start on 'The Bachelorette'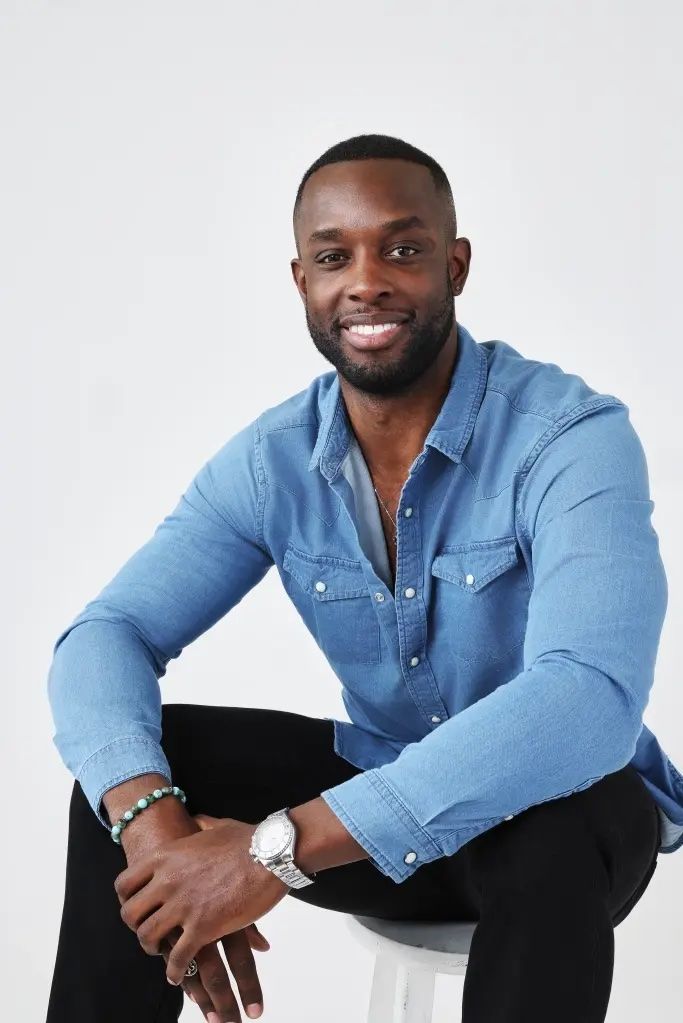 Every premiere brings with it a lot of attention placed on who stands out the most among the pact. Season 20 definitely seems to be a bit more open considering the First Impression Rose recipient (more on that to come) and the positive things Charity had to say about a handful of her suitors. Aaron B. was the first one to grace our screens, which makes him instantly become someone to watch. The 29-year-old software salesman broke out all the stops to try and get a leg-up on his peers, which included playing on a keyboard and using a coin multiple times to show Charity how fate is on their side. He was the third one we saw kissing Charity, which is a strong sign, but there are also a few things that these two will likely be able to further their relationship with, one of which is their role models in marriage. They each have parents who have been married for decades, in Aaron B.'s case, he mentioned his parents have been married for 32 years.
see more : 'The Kardashians' Season 3 Episode 2 Recap: Kim and Khloé Hit Back At Critics and Scott Disick's Car Accident
Moreover, Aaron B. also won over her brother, Nehemiah Lawson (unknowingly). As we saw in the previews leading up to this premiere, The Bachelorette added a new wrinkle this season by having Charity's brother go undercover on the first night so he could collect his own thoughts behind the scenes on her suitors. Toward the end of the episode we see the siblings reconvene as Nehemiah shares his feedback, "I was very pleasantly surprised by Aaron B, it seemed he was coming from a very genuine, authentic place." This was the only name he mentioned in that light. The other two men he brought up were in a negative light in Aaron S. and Brayden. We'll see what this means for Aaron B. moving forward but it's hard not to view him as someone who will be here for a long time.
Charity Makes a Surprising Move With The First Impression Rose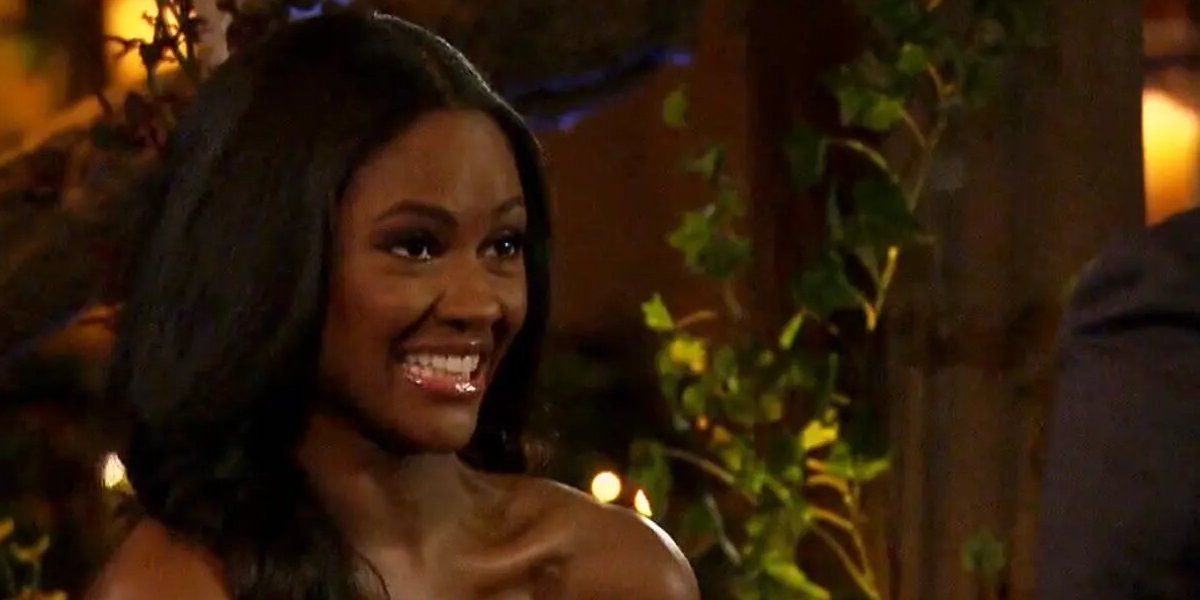 In spite of her brother's comments, Charity had her mindset. After bringing up Nehemiah's concerns to Brayden, Charity got the clarification she needed as she handed out her First Impression Rose to Brayden. This came as a surprise to fans and suitors alike as it seemed as though Brayden was losing traction a bit. Both Xavier and Aaron B. also set themselves up in strong position this episode, which made it appear that Charity would hand the rose to someone who gave her zero reason to doubt them.
This is a huge development for Brayden and for his longevity in this show. The First Impression Rose has an impressive track record. Seven of the last 12 such roses have been received by the eventual winner. Brayden established a clear connection with Charity early on as the two shared a passionate kiss. Add that with the slight speed bump that was her brother's concerns that they were able to get past and the fact that he gets this all-important rose, and Brayden has quickly set himself up as a top contender.
Charity Gives Some Thoughts on Her Suitors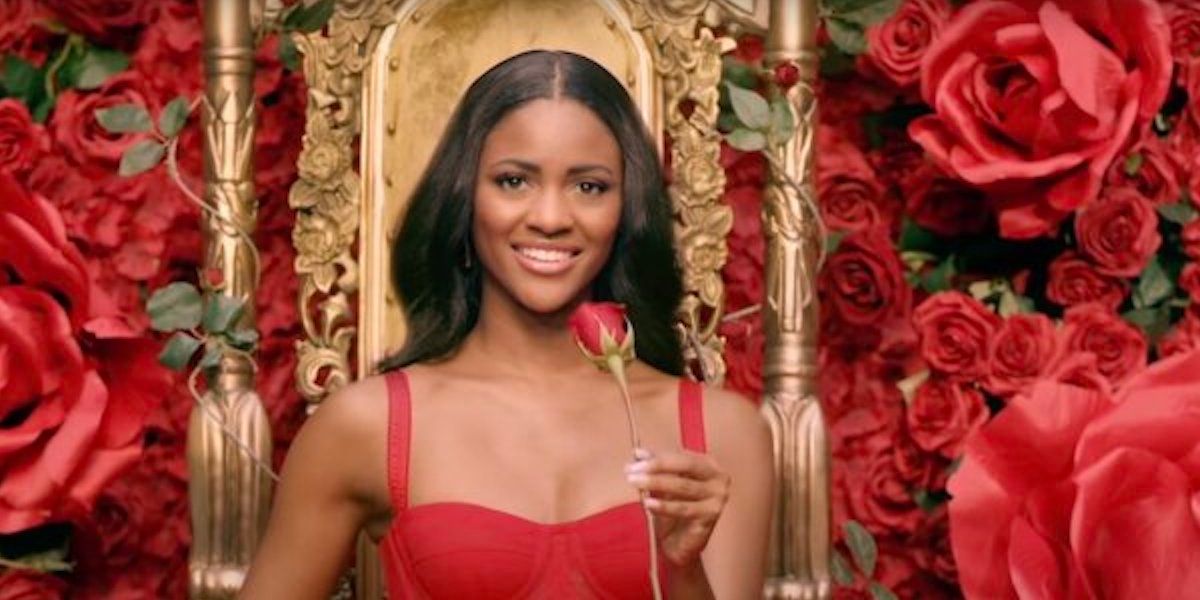 With 25 men entering the competition, there are only so many chances we get to hear Charity's thoughts on certain individuals. Throughout the episode, we were able to pick up on a few suitors who may have been able to separate themselves from the rest as they warranted an aired remark from Charity.
The first kiss of the season went to Xavier. Right after, Charity mentioned how he surprised her, "He's one I gotta keep my eyes on. That kiss is almost too good to be true." John also got a kiss from Charity, who pointed out his "energy" as his best trait. Joey and James also had separate moments where Charity praised both men. The former gave her butterflies, "It's something about his smile" while the latter made her tear up as Charity labeled him "a precious lamb."
Outside of Brayden, the one who received the most time appeared to be Spencer. This wasn't necessarily because of any dynamic chemistry or the fact that he's a legitimate contender, but because of his big reveal to Charity that he's a father. She wasn't fazed when he mentioned he had a son ("I'm all ears and open to hearing about that.") Spencer received the final rose of the evening and will be around for a bit, though outside his confession to Charity, the two don't appear to have anything else going at the moment.
'The Bachelorette' Week 1 Callout Order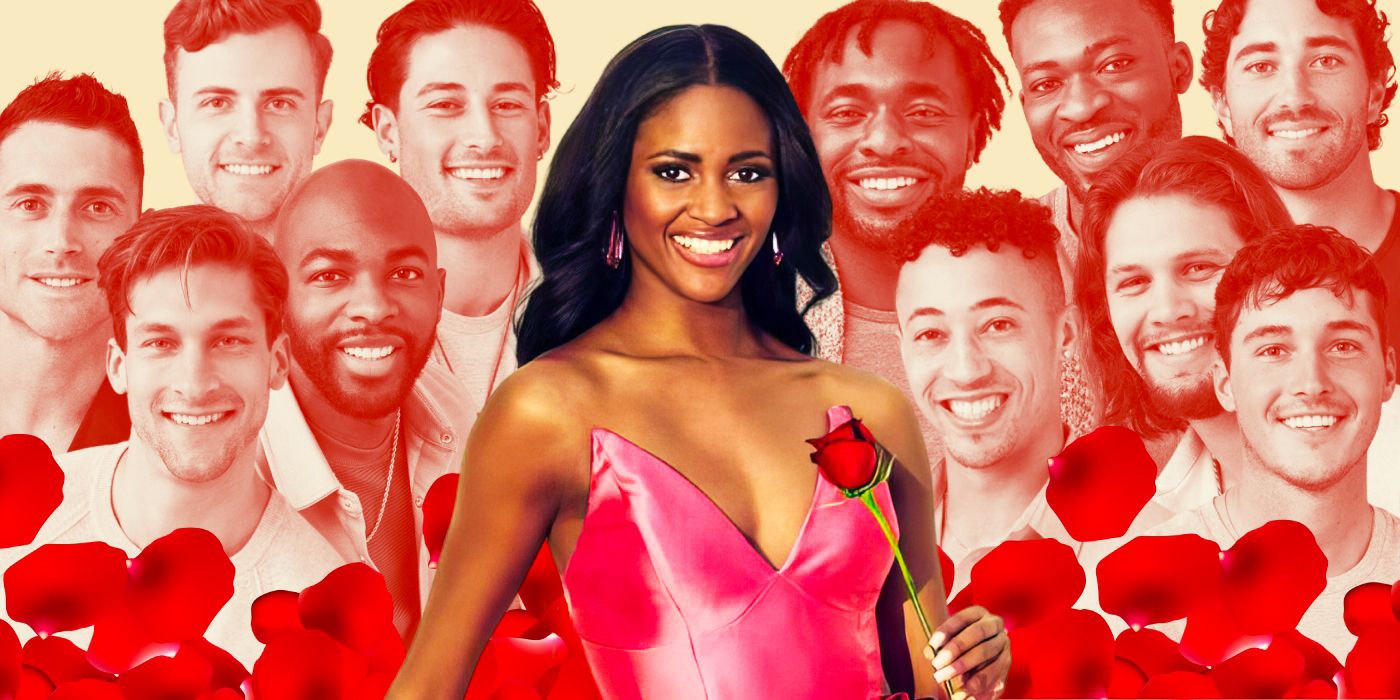 For those who like to keep track of who got a rose and when, then this is the place for you. Brayden was off the board when it came time for the rose ceremony as he received the First Impression Rose. The first five names to be read off by Charity in order: Aaron B, John, Xavier, Joey, and Caleb B. The next five went as follows: Warwick, Aaron S., Caleb A., Adrian, and James. The rest of the group was rounded out in this order: Sean, Michael, Tanner, Dotun, Kaleb K., John Henry, Josh, and Spencer.
The Bachelorette will air every Monday on ABC at 9 p.m. ET.
Source: https://dominioncinemas.net
Category: REALITY TV