Editor's Note: The following contains spoilers for Ahsoka Episode 4.
"What did I miss?" Huyang (David Tennant) asks in this week's recap, to which Ahsoka (Rosario Dawson) offers a playfully curt, "We almost died." She's not wrong; the events of episode 3 led Ahsoka, Sabine (Natasha Liu Bordizzo), and Huyang to become stranded and helpless. They begin Episode 4 hidden on a forested planet near the spot where Morgan Elsbeth (Diana Lee Inosanto) will activate the star map. That is unless Ahsoka and Sabine can stop it. This episode leans heavily on references to the wider Star Wars lore, including a long-awaited return that everyone saw coming. With familiar faces, deep-cut callbacks, and plenty of visual fanfare, here's every Easter egg you may have missed in this week's episode of Ahsoka.
RELATED: 'Ahsoka' Episode 4 Recap: Jedi Fall Quite Literally This Week
Heir to the Empire
When Ahsoka and Sabine are plotting their moves to stop Baylan Skoll (the late Ray Stevenson) and Morgan Elsbeth from successfully using the star map, Ahsoka implores Sabine to remember that, if it comes to it, they must destroy the map. Sabine bears visible hesitancy, believing the map may be her last hope at finding Ezra Bridger (Eman Esfandi), but Ahsoka reminds her that if they "can't make the journey to find Ezra… then no one should." When Sabine insists that destroying the map could strand Ezra forever, Ahsoka replies, "Better that than allowing Thrawn's return as heir to the Empire." This is a direct reference to the 1991's Star Wars Legends novel, Heir to the Empire, by Timothy Zahn, which marked the first appearance of the character Thrawn in any Star Wars media.
The New Republic Fleet and Lieutenant Lander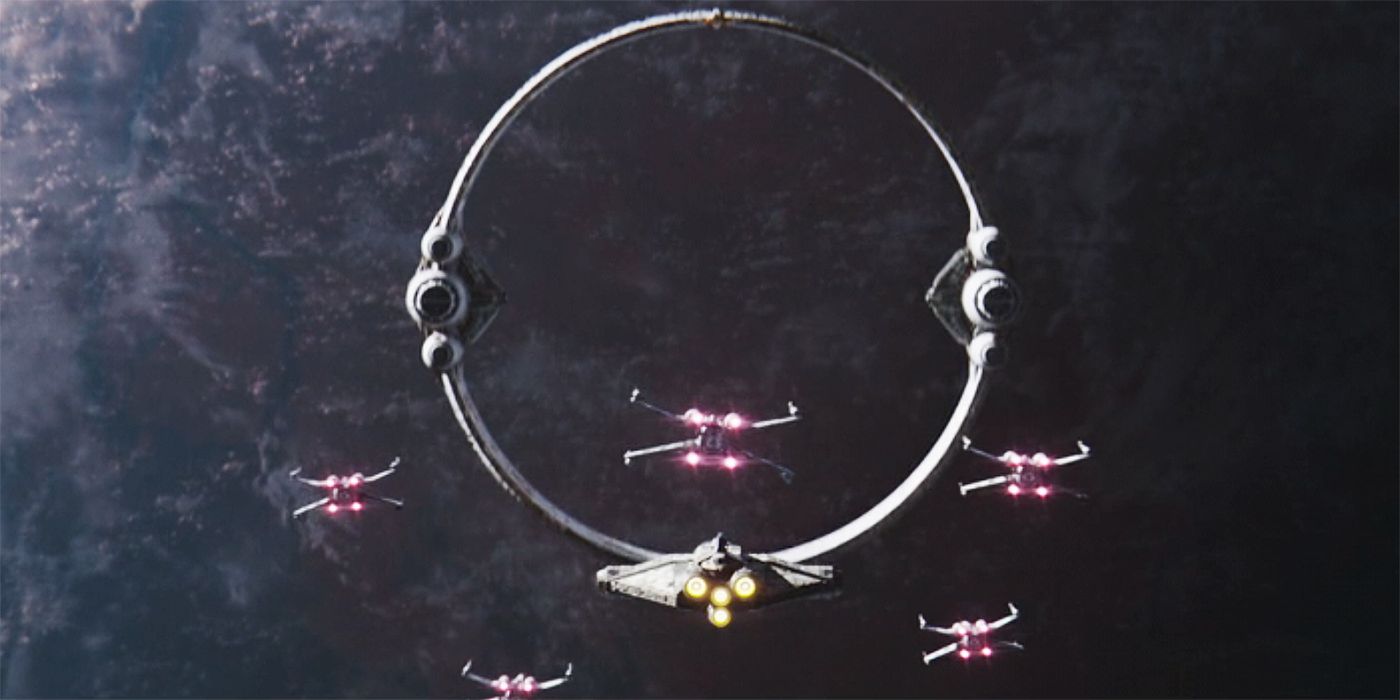 "Once a rebel, always a rebel," General Hera Syndulla (Mary Elizabeth Winstead) posits to the handful of New Republic pilots joining her (against orders) to aid Ahsoka and Sabine. From here, we're graced with the familiar sights of X-wing starfighters making formation around Hera. While parsing through a series of iconic head-on shots as the pilots trade call signs, we get a couple of notable cameos. Among them is Brendan Wayne, grandson of John Wayne, as Lieutenant Lander. Wayne is no stranger to Star Wars, having served as Pedro Pascal's body double throughout The Mandalorian.
Captain Carson Teva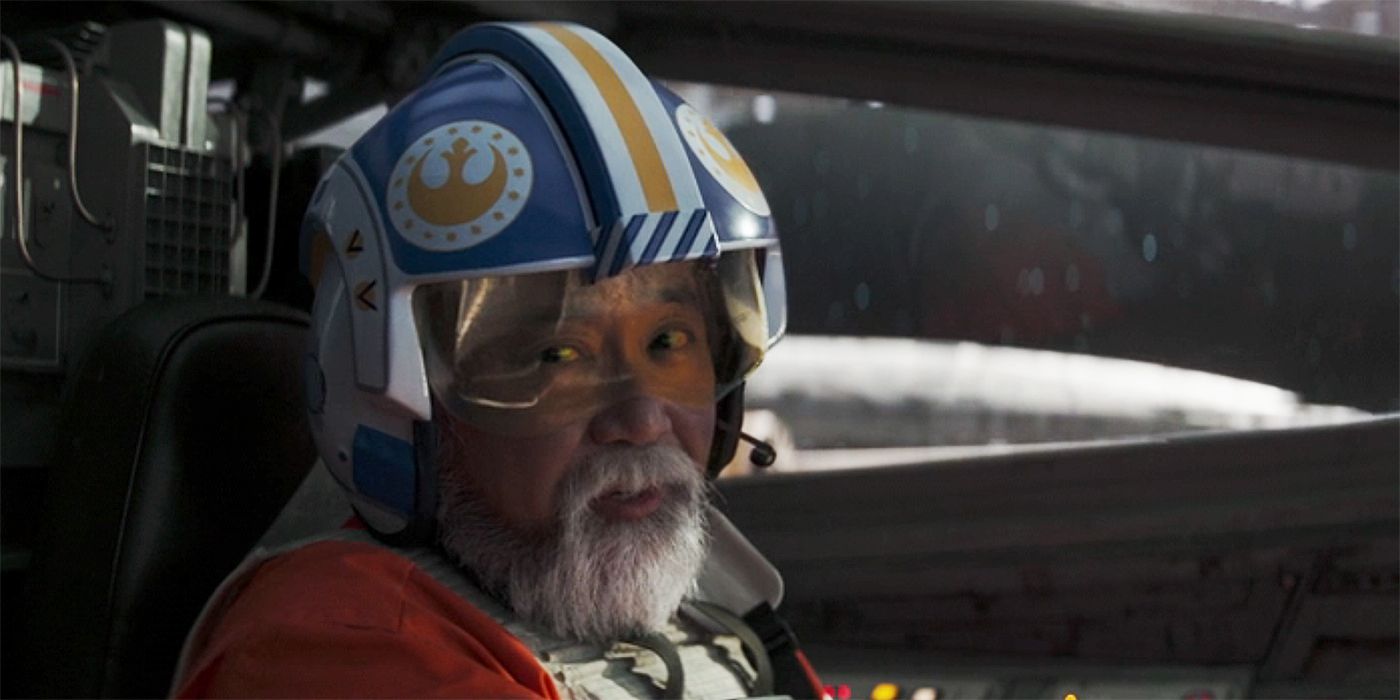 Lieutenant Lander isn't the only familiar face in an X-wing. Carson Teva (Paul Sun-Hyung Lee), whom the Mandos derogatorily referred to as Blue, returns to Star Wars once again. After appearances in the second and third seasons of The Mandalorian, Captain Carson Teva has become a regular among the New Republic's cast of characters. It was Captain Teva who took Greef Karga (Carl Weathers)'s distress call seriously, leading him to seek reinforcements from the New Republic, so it's no surprise that he's ready to aid his allies alongside Hera. Captain Teva is steadfast in preventing an Imperial rising.
Moreover, one of the last times we saw Captain Teva in The Mandalorian, he briefly met with a familiar Star Wars Rebels character — Garazeb Orrelios. More commonly called Zeb, the character (voiced by Steve Blum) made his live-action debut in The Mandalorian in his scene with Captain Teva. Zeb was a mainstay of Rebels and a loyal friend to Ahsoka and the crew, so Captain Teva's return seems to make a reappearance from Zeb all the more likely.
Phoenix Leader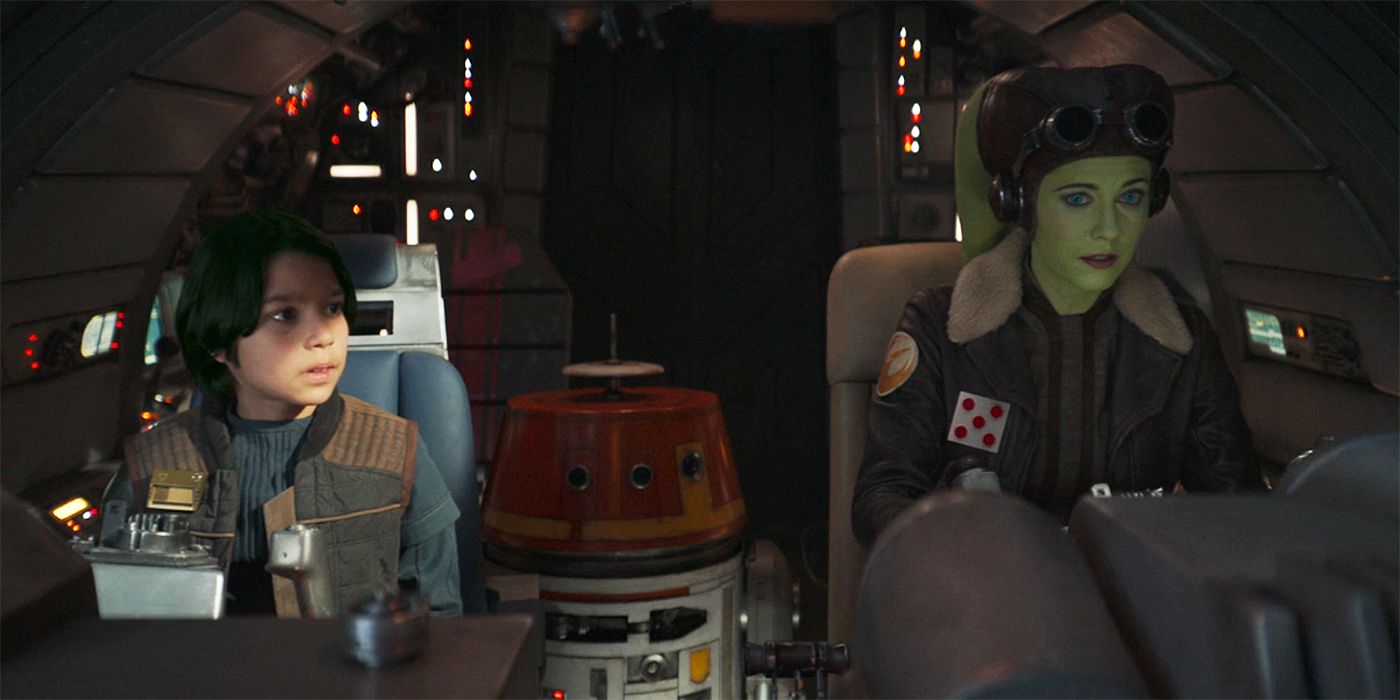 Just as Hera Syndulla and her New Republic companions are about to jump into hyperspace, Captain Teva recognizes Hera under the call sign "Phoenix Leader." In Star Wars Rebels, the Phoenix Squadron notably served alongside the Ghost crew, made up of the animated series' main characters, and now the moniker lives on with General Hera.
Who Is Marrok?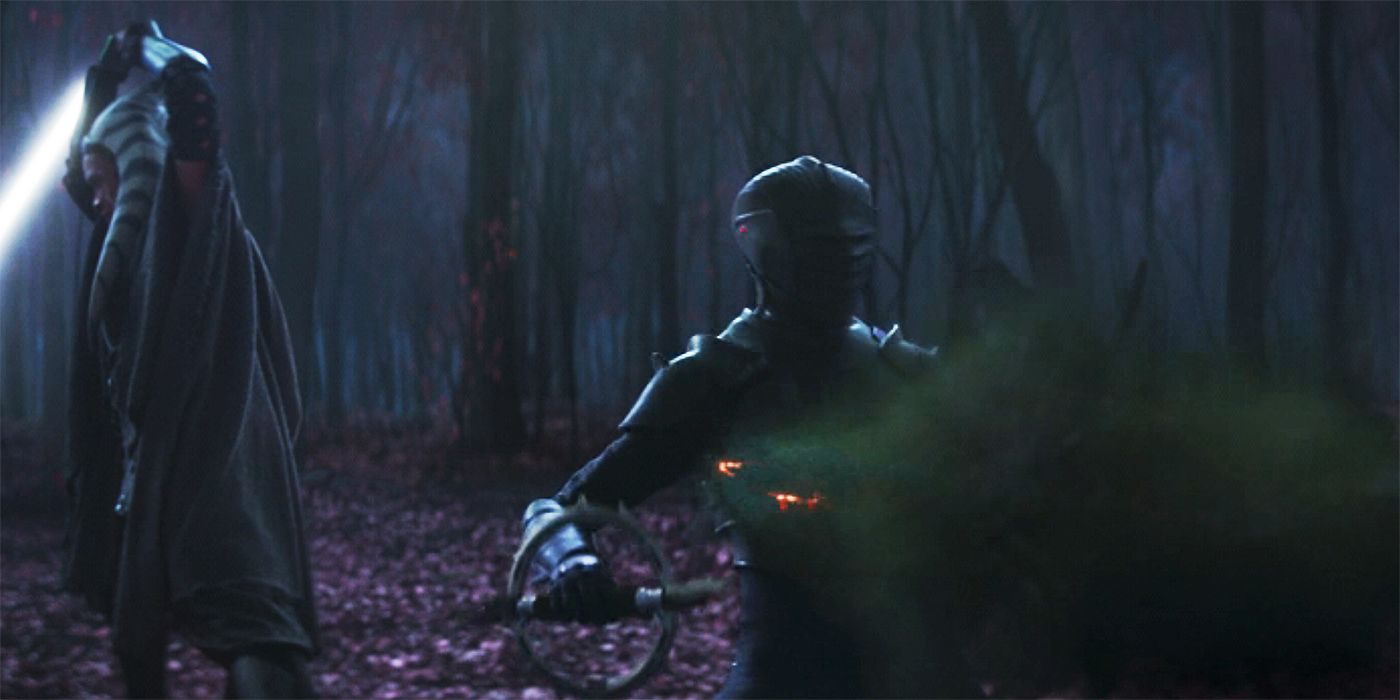 There's been much theorizing centered on Marrok's true identity, and it appears most of our guesses were wrong. We knew leading into Ahsoka's premiere that Marrok was meant to be the last Inquisitor, with the official Star Wars website simply stating that Marrok "now works as a mercenary hired by Morgan Elsbeth to carry out dark deeds."
The character's shrouded garb led fan theories to speculate that Marrok was actually the Rebels' lost friend Ezra Bridger or even the Star Wars Legends character Galen Marek. However, the manner of Marrok's death seems to imply that the warrior's existence was something much more unnatural. When Ahsoka slays the warrior with a slice through the torso, Marrok lets out a terrible wail, followed by a burst of greenish smoke escaping from their corpse. This could imply that Marrok was a once-dead Inquisitor who was later reanimated by Morgan Elsbeth — a sort of Nightsister witchcraft necromancy.
'Ahsoka' Episode 4 References 'The Lord of the Rings'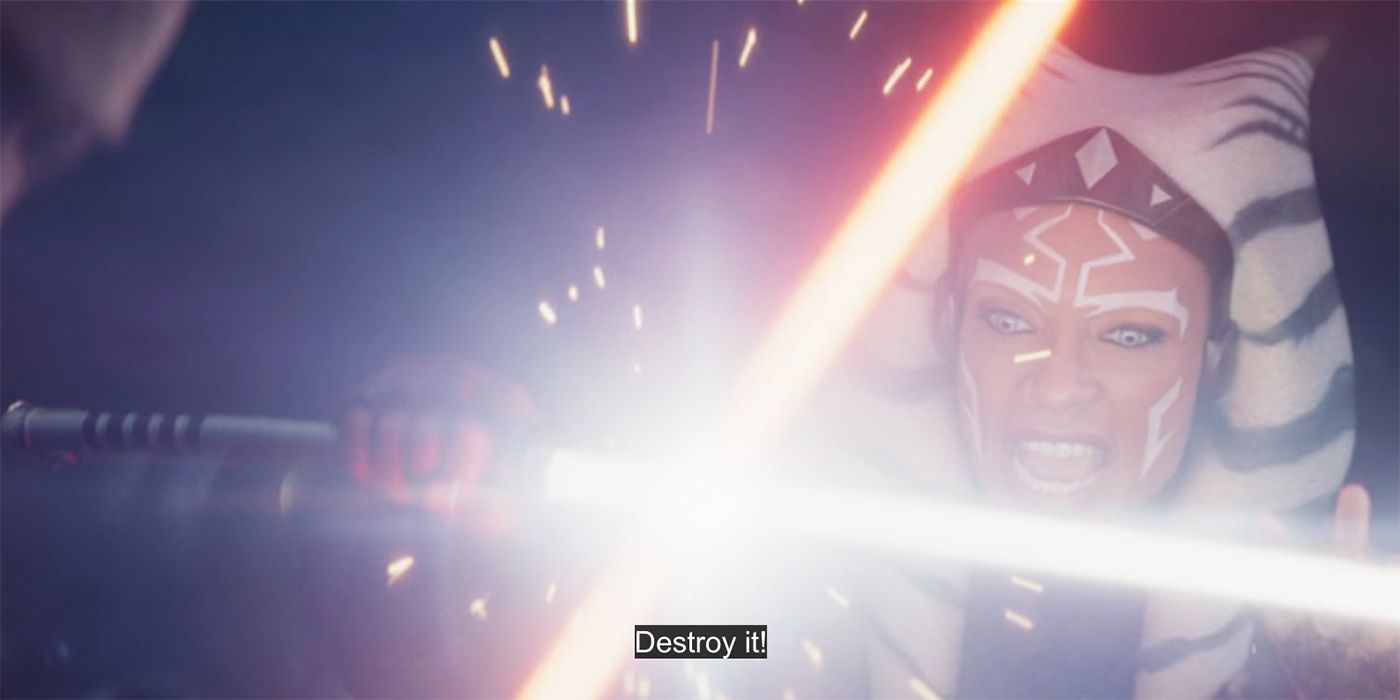 Okay, this one may be a bit of a stretch, but the possibility of these references not being a coincidence is too much fun to ignore. Beginning with the visual cue of Sabine's Mandalorian helmet in the foreground, reminding us that she's much more than just a Jedi-in-training, Shin Hati (Ivanna Sakhno) is about to get the best of Sabine. When Sabine reaches her hand out, unsuccessfully attempting to use the Force, Shin Hati notices this and taunts her with — "You have no power." Just as a corrupted King Theoden (Bernard Hill) taunted Gandalf (Ian McKellen) in The Lord of the Rings: The Two Towers ("You have no power here, Gandalf the Grey.") the enemy is quickly proven wrong with an unexpected move.
Later on, back on the henge, Baylan Skoll has Ahsoka pinned and nearly bested. In the nick of time, however, Sabine arrives and obtains the star map. Evoking scenes from both The Lord of the Rings: The Fellowship of the Ring and The Lord of the Rings: The Return of the King, Ahsoka desperately calls out to Sabine, "Destroy it!" Just as Elrond (Hugo Weaving) called to Isildur (Harry Sinclair) and Samwise (Sean Astin) begged of Frodo (Elijah Wood), the temptation of keeping the star map gets the better of Sabine, much like the One Ring.
'Ahsoka' Episode 4 References the Sequel Trilogy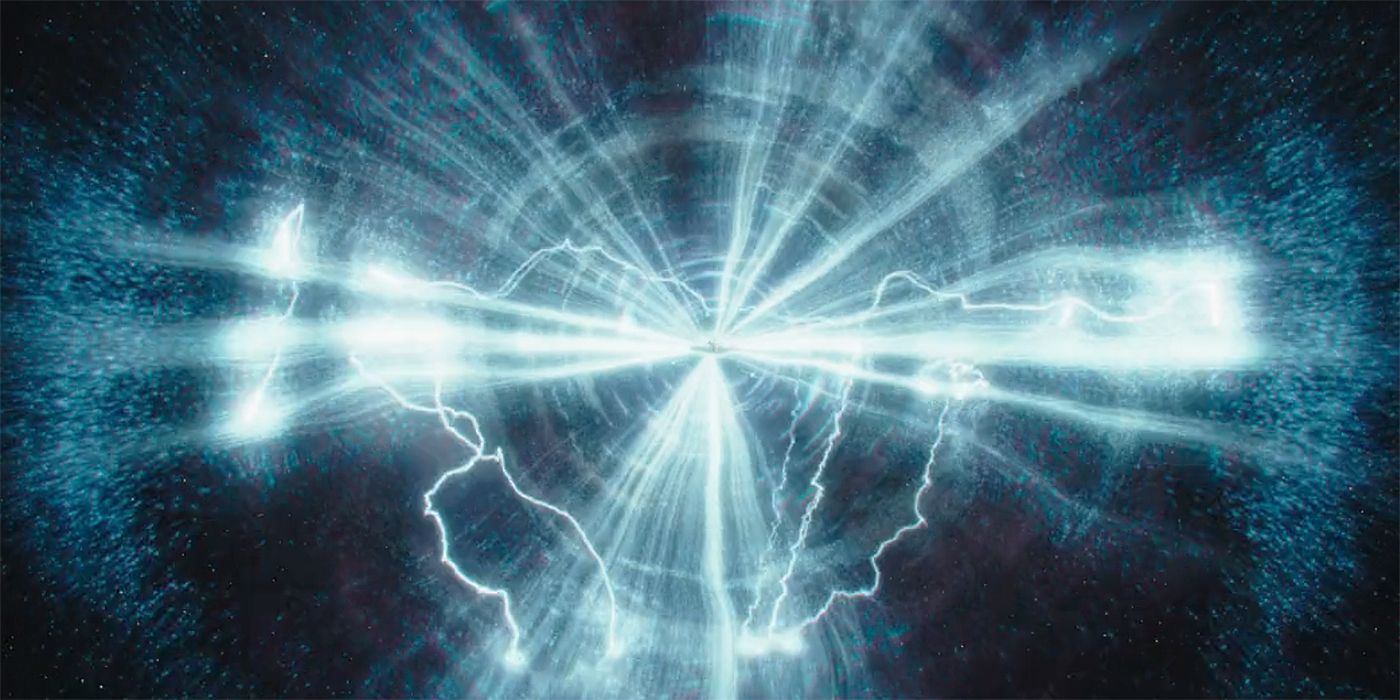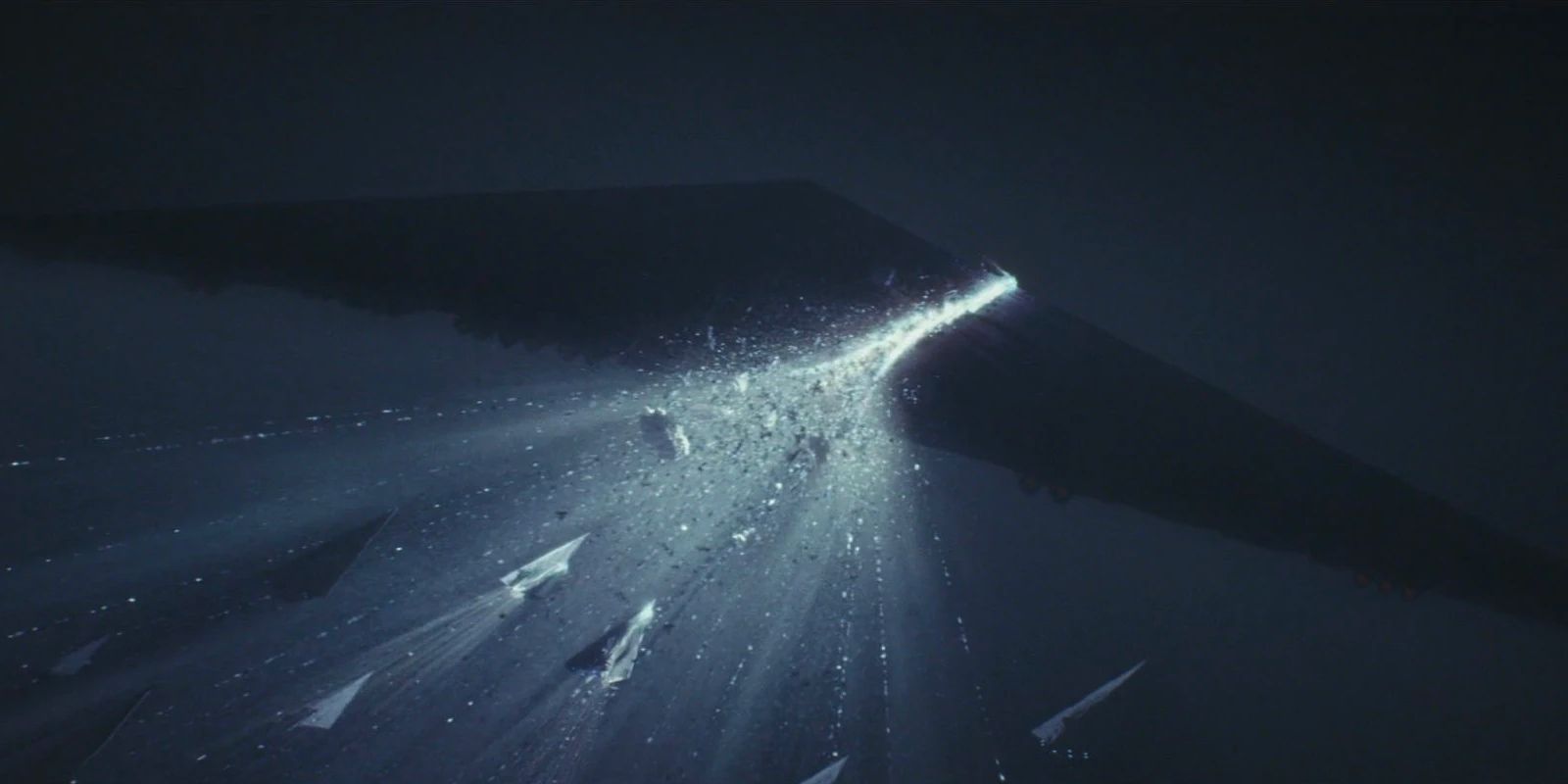 Ahsoka really seems to be bringing together elements from all Star Wars eras, making its universe feel more and more cohesive, and Episode 4 is no exception. Sometimes it's the smallest details that bring everything together (like the return of the Force choke). Specifically, this episode features two quick, yet noticeable, visual callbacks to the sequel trilogy. First, when Ahsoka is sparring with Baylan Skoll on the henge, she uses a parry to block Baylan's lightsaber. When Baylan's strength begins to overtake her, Ahsoka uses her free hand to press a Force push against her blade, saving her from Baylan's attack. This move was used before as both an attack and counterattack in Star Wars: The Rise of Skywalker, when Rey (Daisy Ridley) and Kylo Ren (Adam Driver) are having their duel on the Death Star's wreckage.
Second, Morgan Elsbeth makes a move that calls back to Star Wars: The Last Jedi. Everyone remembers when Vice-Admiral Holdo (Laura Dern) made the self-sacrificial decision to send her ship into hyperspace, obliterating the First Order fleet in a spectacular (and controversial) fashion. When Morgan Elsbeth orders her crew to send the massive Eye of Sion into hyperspace, despite Hera's fleet blocking their path, she does so with a twinkle of confidence in her eye, knowing they'll survive the daring move.
"I've Got a Bad Feeling."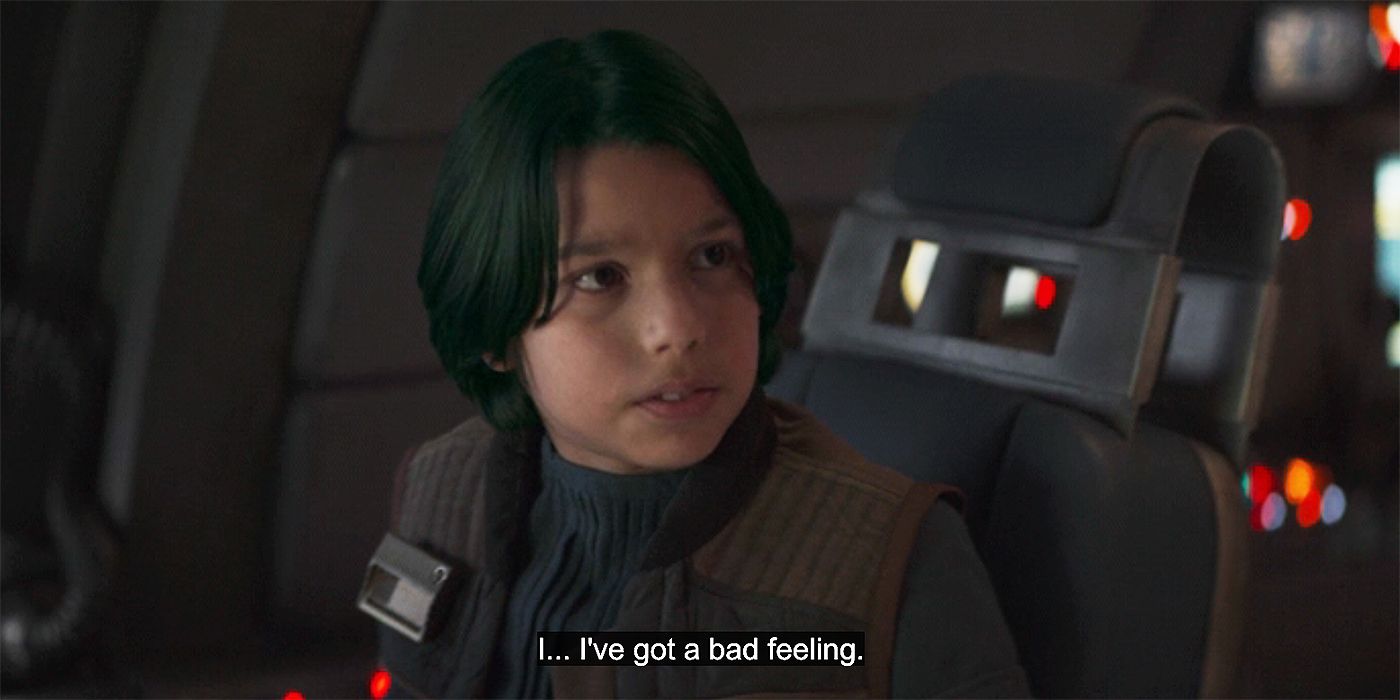 Accompanied by a background of Chopper's chirps and whirs that are somehow entirely discernibly snarky, Jacen Syndulla (Evan Whitten) bears the honor of continuing a long-held Star Wars tradition when he tells his mother, "I've got a bad feeling." Throughout the entire Star Wars franchise (including every single film and countless television episodes, books, games, and comics), a character has uttered some rendition of this line. Luke Skywalker (Mark Hamill) said it first in Star Wars: Episode IV — A New Hope, when he said, "I have a very bad feeling about this." The tradition, with minor adjustments here and there, has lived on since.
Anakin Skywalker, Snips, and Vader's Theme in the World Between Worlds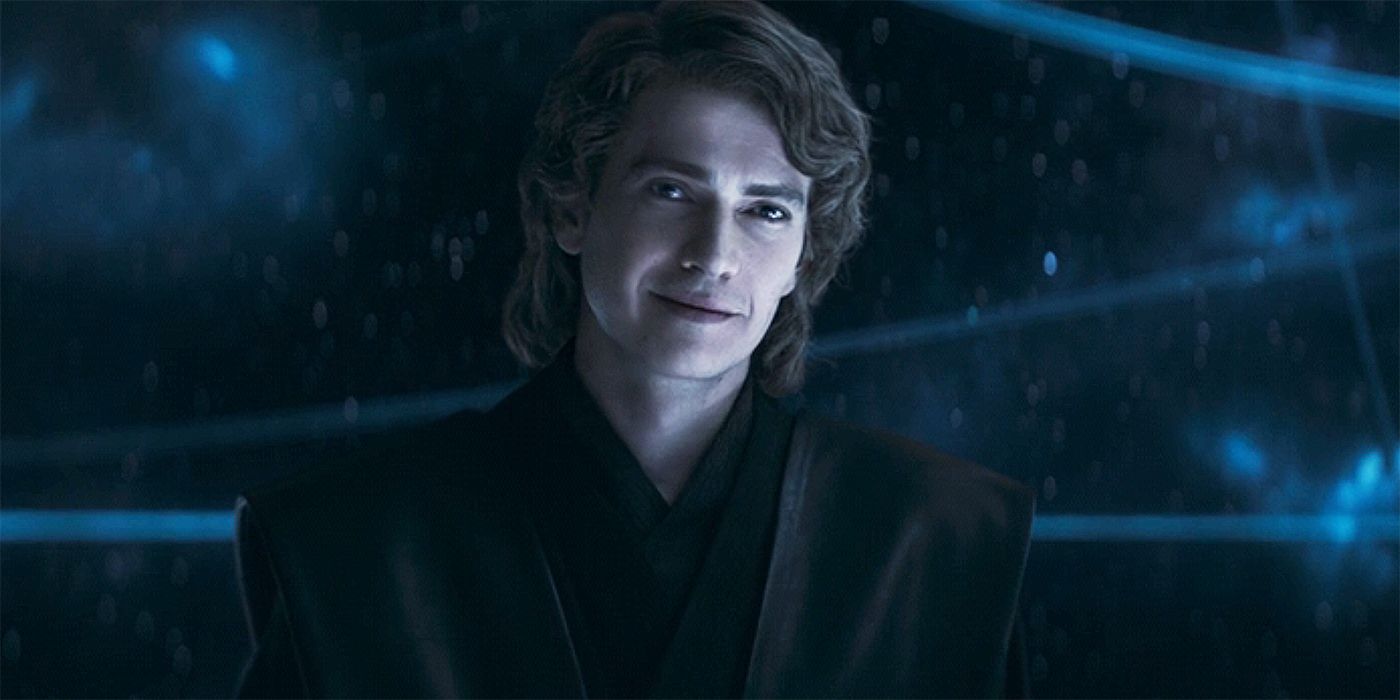 Closing out the episode with a mix of heartwarming nostalgia and ominous unease, Ahsoka encounters the Force ghost of Anakin Skywalker (Hayden Christensen). Appearing as he did in Star Wars: Episode III — Revenge of the Sith, with the help of some digital Disney magic, Anakin comes to Ahsoka in the form she remembers him best. He even calls her "Snips," which was his nickname for her throughout their time together. In the animated movie Star Wars: The Clone Wars, a young Ahsoka sarcastically calls her Jedi Master "SkyGuy" (a nickname that would also stick around), to which Anakin responds, "Don't get snippy with me, little one." Thus, the "Snips" nickname was born.
There's something heavier going on, though. This scene appears to take place in the World Between Worlds. Also referred to as the Vergence Scatter, the World Between Worlds was introduced in Star Wars Rebels and serves as a mystical location that exists outside conventional time and space. It's possible that, in this unknown territory, Anakin is not even appearing as a Force ghost. All moments of time supposedly exist at once in this realm, so this Anakin could be much more real than we expect.
Finally, as you may have caught, the final moment of the episode closes with notes from Darth Vader's classic instrumental theme, as originally scored by John Williams. This isn't going to be a simple friendly reunion for Ahsoka.
Source: https://dominioncinemas.net
Category: TV FEATURES