Editor's Note: The following contains spoilers for Ahsoka Episode 4.
Ahsoka Tano (Rosario Dawson) has escaped death many times during her life. Although she has walked away from the people she cares about, she has never walked away from a fight, so that's not to say that her reasoning behind escaping death is because she runs and hides. Rather, she fights to the very end, even when it all seems hopeless – her innate Jedi perseverance takes the reins. And all that fighting has made Ahsoka pretty indestructible. She barely even bats an eyelid toward some opponents who are intent on ending her life, and yet she beats them with refined and rapid strikes of her lightsabers without breaking a sweat. In the most recent episode of Ahsoka titled "Fallen Jedi" however, Ahsoka faces a new opponent. One much more formidable than her recent foes, one that is tied loosely to her past, and one that manages to beat her after a lengthy and heated lightsaber battle. Ahsoka's opponent's name is Baylan Skoll (Ray Stevenson). The last time we saw Ahsoka meet her match was during the Season 2 finale of Star Wars Rebels, when she fought Darth Vader. But curiously, following these two lightsaber battles where Ahsoka is tested to her limits – just when we think she won't survive, she is transported to a place where time ceases to exist.
In Star Wars, this place is called The World Between Worlds, a place that acts as a conduit between the past and future. It's a curious place – definitely one of the more obscure features of Star Wars. The World Between Worlds looks as though it hangs surrendered in space; all you see are stars and white lines that are both straight and curving which form pathways towards portals that can transport you practically anywhere through time. We first see The World Between Worlds in Star Wars Rebels when Ezra Bridger (voiced by Taylor Gray) practically falls into the place completely dumbfounded. But he accesses The World Between Worlds via a mural on a wall that depicts three figures, known as – The Father, The Son, and The Daughter.
RELATED: Ahsoka Tano's Greatest Enemies, Ranked
What Is The World Between Worlds and How Does It Connect to 'Ahsoka'?
These three powerful, Force-wielding figures were first introduced in Season 3 of Star Wars: The Clone Wars, they lived on a planet called Mortis which Qui-Gon Jinn (Liam Neeson) described as a "conduit through which the entire Force of the universe flows." The Father, The Son, and The Daughter were archetypes of the Force. The Son manifested the Dark, The Daughter manifested the Light, and The Father held the Force in balance. However, The Father was old and weak, and he brought Anakin Skywalker (voiced by Matt Lanter) to Mortis in order to determine if Anakin really was The Chosen One and whether he could be relied on to put the Force back into balance. It was a strange few episodes – Clone Wars fans refer to them as the Mortis Arc – another aspect of Star Wars that is curiously obscure, especially when these three figureheads of the Force did not appear again until Season 4 of Star Wars Rebels. And rather than fully reappearing, they just appeared as a mural on a wall.
Nevertheless, that mural possessed the power to transport a person to The World Between Worlds. All Ezra had to do was place his palm on the mural, close his eyes, and connect. Next thing he knew, he had fallen through the wall and into an otherworldly place contoured by stars, lines, and portals. Funnily enough, Ezra meets Ahsoka in The World Between Worlds. She was transported there after her fight with Darth Vader – where she was an inch away from death as the place they were fighting in was crumbling all around them. Ahsoka is just as confused as Ezra when she arrives at The World Between Worlds, but she soon realizes that by being transported there – she has a chance to survive and rewrite her fate… and she does just that.
Anakin Skywalker Should Be Dead… Right?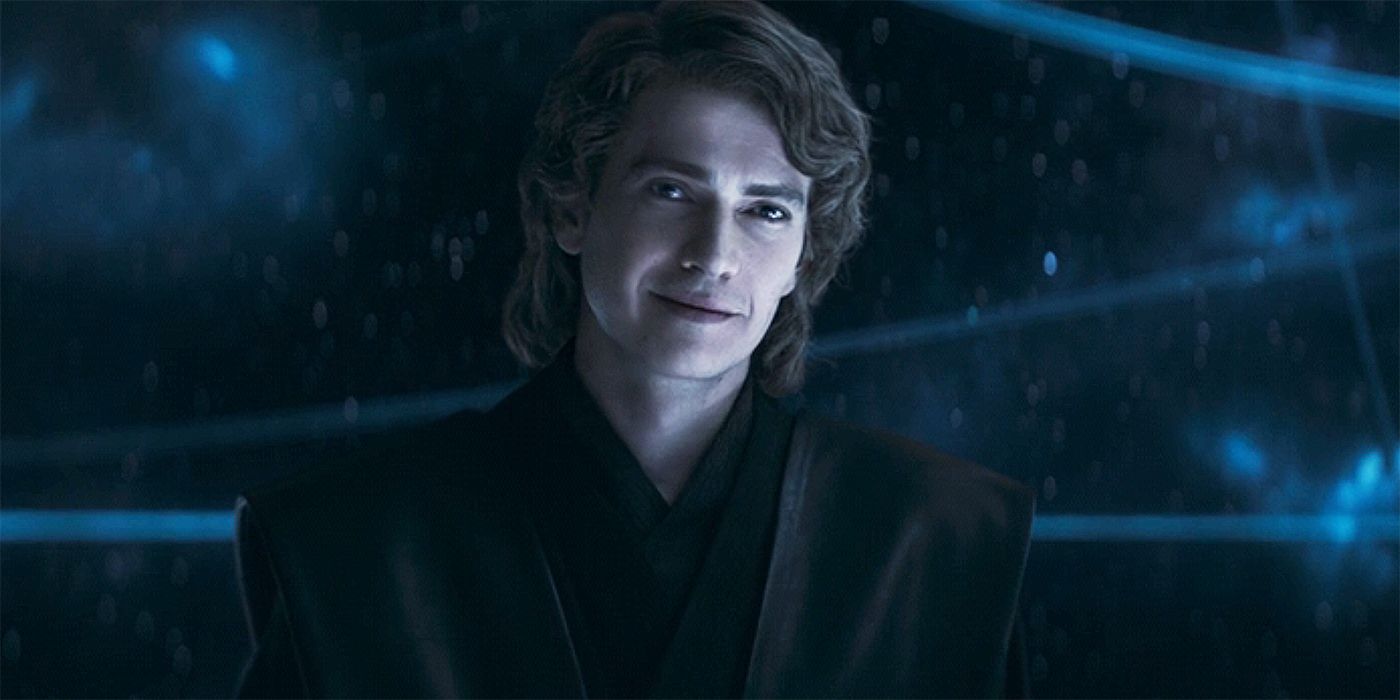 Thus far, we have only seen The World Between Worlds be accessed by living Force users. But it is also accessed by Force users who have passed away and who are now one with the Force. Only a few Jedi are gifted with the ability to commune with the living after they have died – Anakin Skywalker is one of them. So, after Ahsoka's intense battle with Baylan Skoll to which he shoves her off a cliff, we're unsure if she survives. But at the end of the episode, she wakes up in The World Between Worlds. This time, she isn't met by Ezra, rather, she is met by her former Master, Anakin Skywalker (Hayden Christensen), who greets her kindly. By this point, Anakin is already one with the Force, and for the few seconds we see him – he seems pretty comfortable with his surroundings, which tells us he's been in The World Between Worlds before. The only other time we have seen Anakin as a Force Ghost is during the finale of Star Wars: Return of the Jedi. So it is a monumental moment in Star Wars history to see the immortalized Chosen One return as a Force Ghost, in order to guide his former Padawan once more.
Ahsoka and Anakin Reunite in The World Between Worlds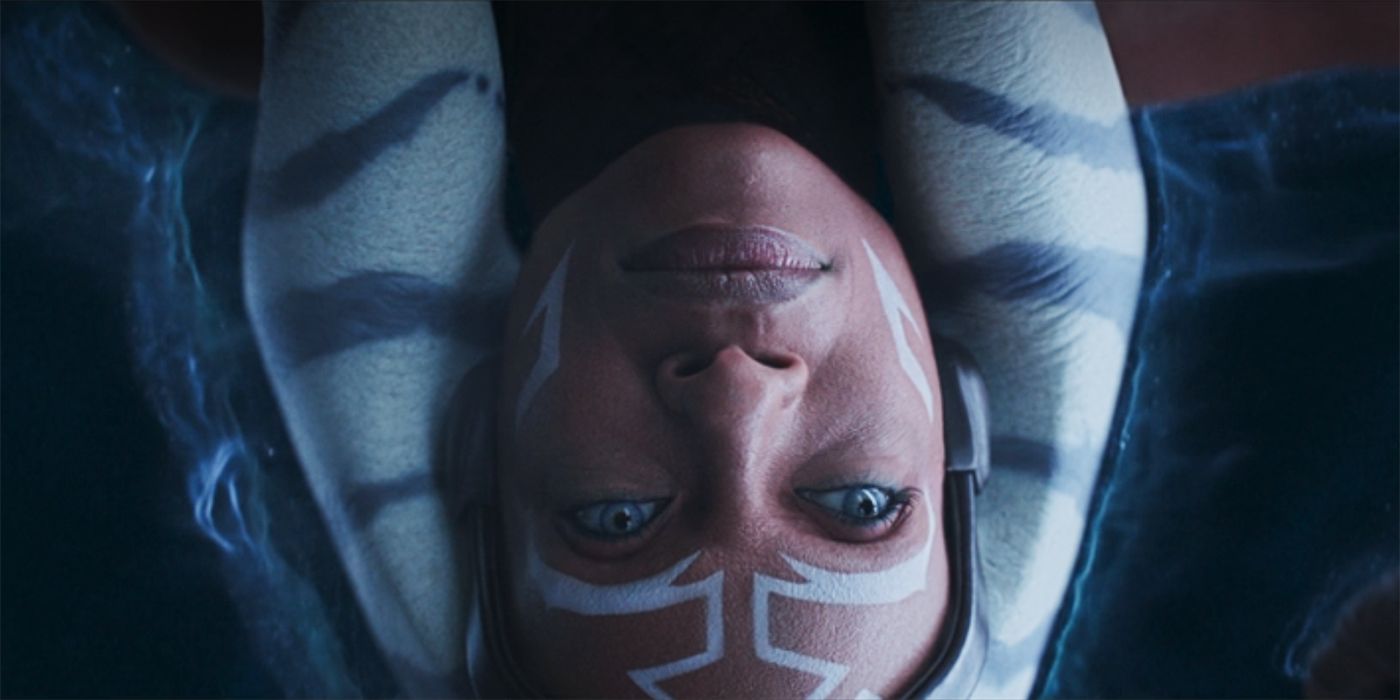 Ahsoka is pleased to see Anakin, looking softer than she has done since the beginning of the series. Anakin says to Ahsoka: "I didn't expect to see you here so soon." Which begs the questions – did Ahsoka die after her fall off the cliff? Or does Anakin just think she is dead? Or will Ahsoka have a chance to rewrite her fate one more time? All those years ago when Ahsoka met Ezra in The World Between Worlds, and as they began to return to their respective places in time, Ezra said to Ahsoka: "When you get back, come and find me." To which she replied: "I will. I promise." So, will Ahsoka be able to keep her promise?
Source: https://dominioncinemas.net
Category: TV FEATURES