While it would be incorrect to say that writer-director Pablo Larraín's recent films about historical figures, the fascinating duo of nightmarish portraits Spencer and Jackie, were at all straightforward depictions of their subjects, they now look closer to your everyday biopic compared to the experience that is El Conde. A horror satire full to the bloody brim with macabre humor that recently premiered at the Venice Film Festival, it reimagines the monstrous dictator that was Augusto Pinochet (Jaime Vadell) as a wretched vampire who is still feeding on the world. It posits that the recent demise of the man in our reality was actually a fake and he has continued his parasitic existence unbeknownst to those who thought they were free of him. Now, at 250, he wants to die out of self-pity. As his greedy offspring then gathers at his decaying mansion in the remote corner of Chile to try to collect their inheritance, a dark comedy of painfully familiar historic and mythological milieu unfolds.
The metaphor here, where Pinochet's brutal fascism is resurrected into vampirism that consumes anything he touches, is something Larraín lays out with a cutting clarity that could easily tip over into bluntness in lesser hands. Like the best satires, the truths it taps into serve to make its humor land with full force just as the horrors sneak in as well. Though there were no vampires in the spectacular series Succession (at least that we know of), they feel tied together for reasons beyond the fact that they share slightly related plot elements. Rather, it is how each strikes the balance between comedic skewering and dramatic heft with a similar sense of precision. From the very opening of El Conde where the narration begins firing out subtle yet scintillating jokes, the details of every shot are as efficiently captured as they are evocative. In one gruesome sequence of many where he demolishes the face of a young woman until nothing is left, any detachment is ripped away as we get devastating close-ups of the carnage. It is part of how, for all the ways Larraín hovers above the film with a fittingly ironic tone, the destruction Pinochet wreaks brings us swooping back down to the ground.
'El Conde' Is a Humorous, Haunting Beauty to Behold
Everything in the film feels light on its feet even as history weighs heavy over the whole affair, ensuring that the darkness that can and does swallow up anyone caught in its grasp continues to cast a shadow over the entire setting. It also looks magnificent, molding every violent moment into something that feels like it could be a painting. Shot in stunning black-and-white by longtime cinematographer Ed Lachman (Carol), the entire film feels like a waking nightmare that has been stitched together by a sinister sense of dread. Whether it is when we see the outline of the murderous central figure in profile as the sun rises, or the piercing whites of a group of singing nuns, there is a richness to every frame. It is a swirling work of comically crushing splendor that kicks off not with the arrival of the wealthy children looking to make off with more stolen money, as the idea of theft becomes a recurring thematic gag; they are merely buffoonish and brutal offshoots of their family tree. No, it is someone else entirely who pushes the film into more wickedly weird yet no less witty territory.
RELATED: 80th Venice Film Festival Announces 2023 Lineup, Zendaya-Led 'Challengers' Pulled from Slate
Paula Luchsinger's comedic scalpel of a character Carmencita, a nun who is also quite good at accounting, is the biting force that gives the cinematic pasquinade its power. Every scene in which she is the center feels like it is operating on a higher register than most everything else as she cuts through all the noise with sharp timing and delivery as spectacular as one could hope for. While the beginning before her character gets there can feel a bit more unfocused, she brings it all into crystal clear detail through every facet of her performance. The film is an ensemble one, but she is the beating heart that gives it life amidst all the death. In one central montage sequence, there is a playfulness to seeing her make her way through interrogations with each of Pinochet's bumbling children, but it then becomes poisoned by the petrifying reality underlying their words. These dialogues are expertly stilted with Larraín and co-writer Guillermo Calderón playing up the absurdity of their rampant corruption just as they never lose sight of the terrifying truths lurking in the shadows. The film is so starkly effective because it makes room for a moment of soaring yet stumbling possibility to escape from this only makes the subsequent crashing back down to Earth where Piochet will always await.
Pablo Larraín Reveals the Simultaneously Silly Yet Sinister Nature of Fascism in 'El Conde'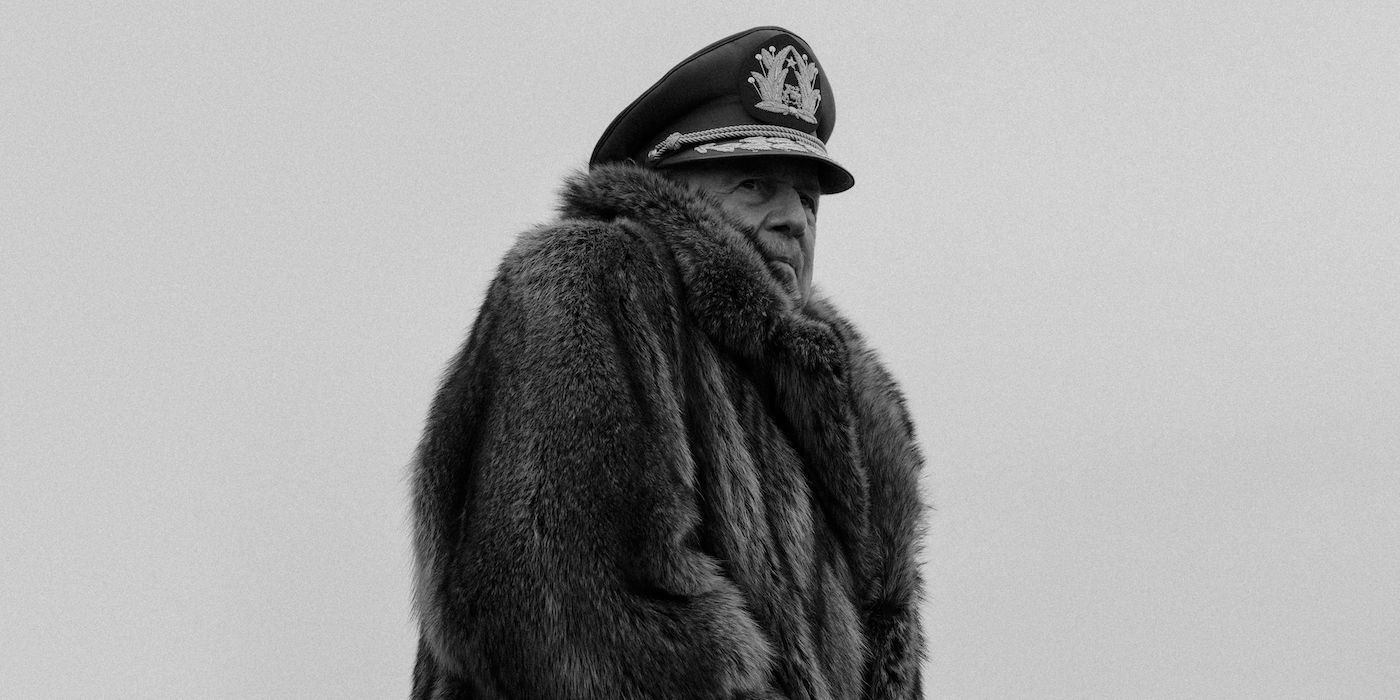 see more : The 10 Best Vikings in Movies and TV, Ranked
The dictator is revealed to be a deplorable and delusional shell of a being, at one point declaring in a moment of witheringly deadpan humor that he has really been "a victim in all this," though that does not make him any less dangerous. The emptiest of people are still capable of enacting unmitigated violence on others both personally and systematically. In another proclamation that could serve as a thesis for the film itself, Carmencita remarks how "Satan may be pathetic and melodramatic, but he is tireless." The cruelty at the core of this vivacious vampiric farce is blended up with sharp yet silly gallows humor, ensuring the grim absurdities Larraín gracefully teases out increasingly take flight even as he continually drags us into gruesome and gory depths. When it then emerges into the light, landing one final jab that pierces right through the heart of its humor while leaving the door open for a transformative and enduring terror, history feels doomed to repeat itself once more.
Rating: B+
El Conde premiered at the Venice Film Festival. It has a limited theatrical release starting September 8 before coming to Netflix on September 15.
Source: https://dominioncinemas.net
Category: MOVIE