Although audiences may know the actress for her iconic layered hairstyle in Friends, where she played the ever-stylish, iconic protagonist, Rachel Green, Jennifer Aniston actually got her kickstart working as an actress at an early age with an uncredited role in the 1988 movie Mac and Me. In 1993, she starred in her first major film role, a horror comedy movie named Leprechaun.
Throughout the years, the star has partaken in several projects of different genres; although comedy and rom-coms remain the most recurring in her filmography, Aniston has also taken some interesting turns by filming dramatic movies and even animated ones. From Wanderlust to The Iron Giant, these are some of the actress' most memorable performances so far.
10
'Wanderlust' (2012)
Directed by David Wain, this 2012 romantic comedy stars Paul Rudd opposite Aniston, a pairing that many loved seeing together. When the Manhattan couple confronts sudden unemployment, they decide to give living in a rural commune a chance, with hilarious results.
RELATED: Paul Rudd's Most Charming Movie and TV Characters
Even if Wain's film is not a comedic masterpiece, it may be one of the filmmaker's best works and still provides audiences with a fun time in front of the screen. Rudd and Aniston's humorous performances are undoubtedly the big stand-out in Wanderlust, which also benefits from a light but thought-provoking critique regarding our complicated outlook in life.
9
'Life of Crime' (2013)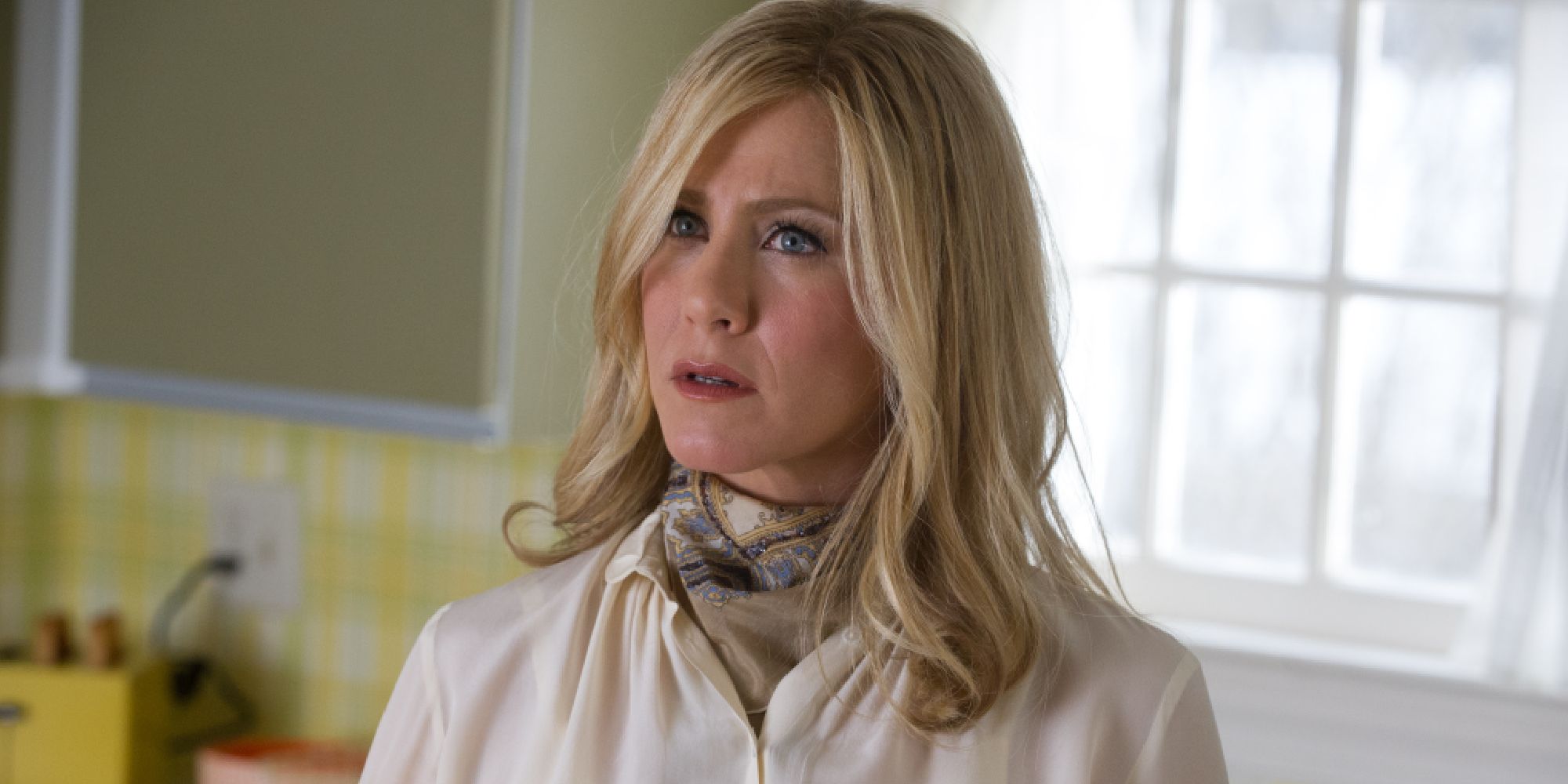 Set in 1978 Detroit, Life of Crime makes for an entertaining Daniel Schechter film that blends the crime, drama, and comedy genres. It tells the story of a socialite (Aniston) who becomes the target of a kidnapping plot performed by two ex-cons (John Hawkes and Yassin Bey). In hopes of getting rich quickly, the two ask Mickey's real-estate developer husband (Tim Robbins) for ransom money. Nevertheless, a series of twists unfold when he refuses to do so.
Based on an Elmore Leonard story, The Switch, which features some of the same characters as Rum Punch (which was adapted as Jackie Brown, starring the iconic Pam Grier), Life of Crime is anchored by Aniston's "confused hostage" performance, staying true to its source material, even if weaker than the QuentinTarantino film of the same saga.
8
'Marley & Me' (2008)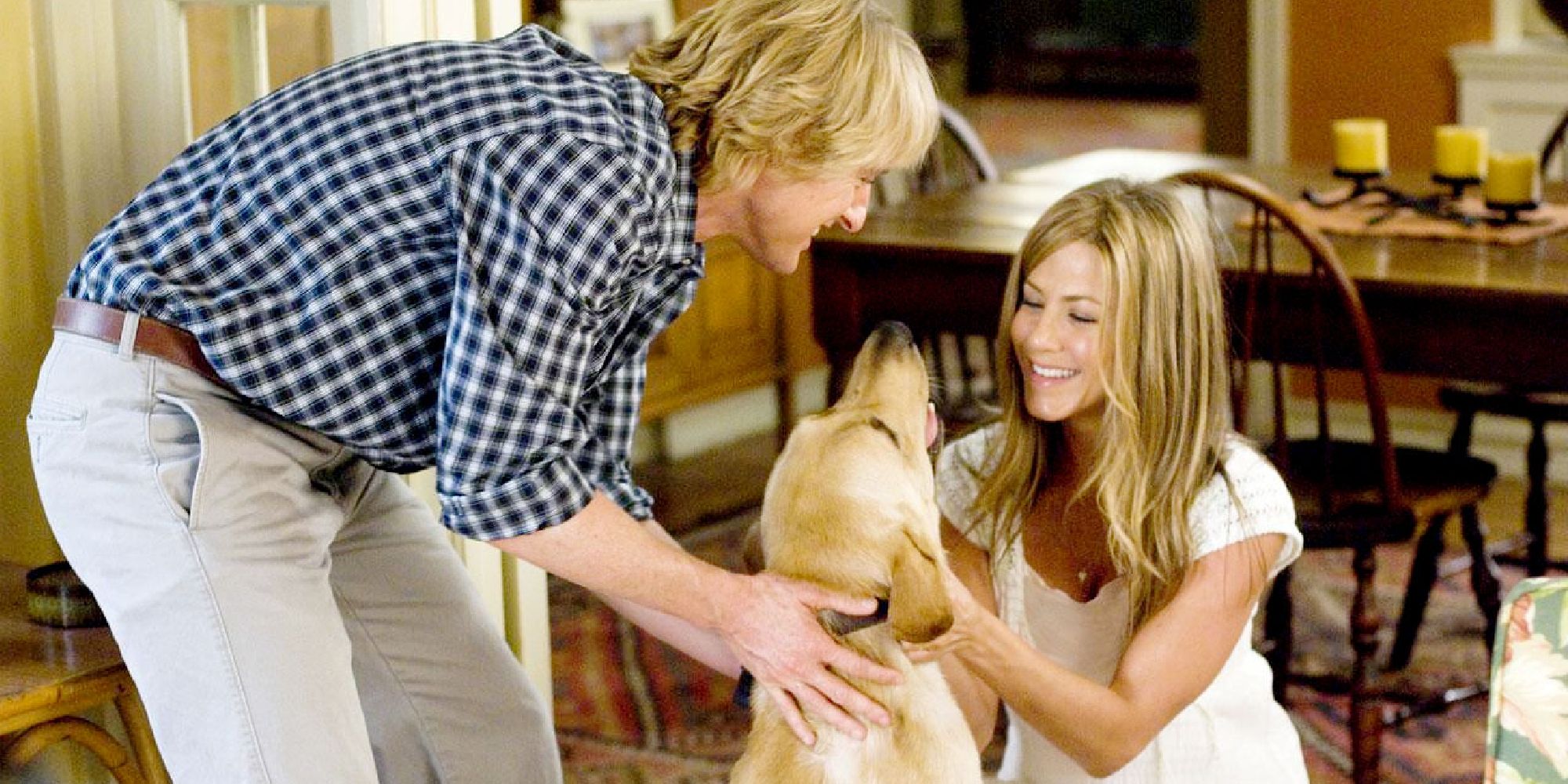 see more : Christopher Reeve's Swooniest Role Was in This Time-Traveling Romance
On the topic of Aniston's filmography, it would've been a crime not to mention the heartbreaking Marley & Me, a truly unforgettable dog film that will have any animal lover reaching out for the tissues. Based on the autobiographical book by John Grogan, the movie stars Owen Wilson alongside the Friends star and tells the story of a couple who adopts a dog to test their preparedness to raise a family of their own.
Given its memorable premise and the sensitive themes it tackles, David Frakel's movie is undoubtedly a fan favorite. And even if Marley is undoubtedly the true star, both Aniston and Wilson wonderfully excel at delivering convincing performances. All in all, it is a compelling watch that is equal parts fun and devastating.
7
'We're the Millers' (2013)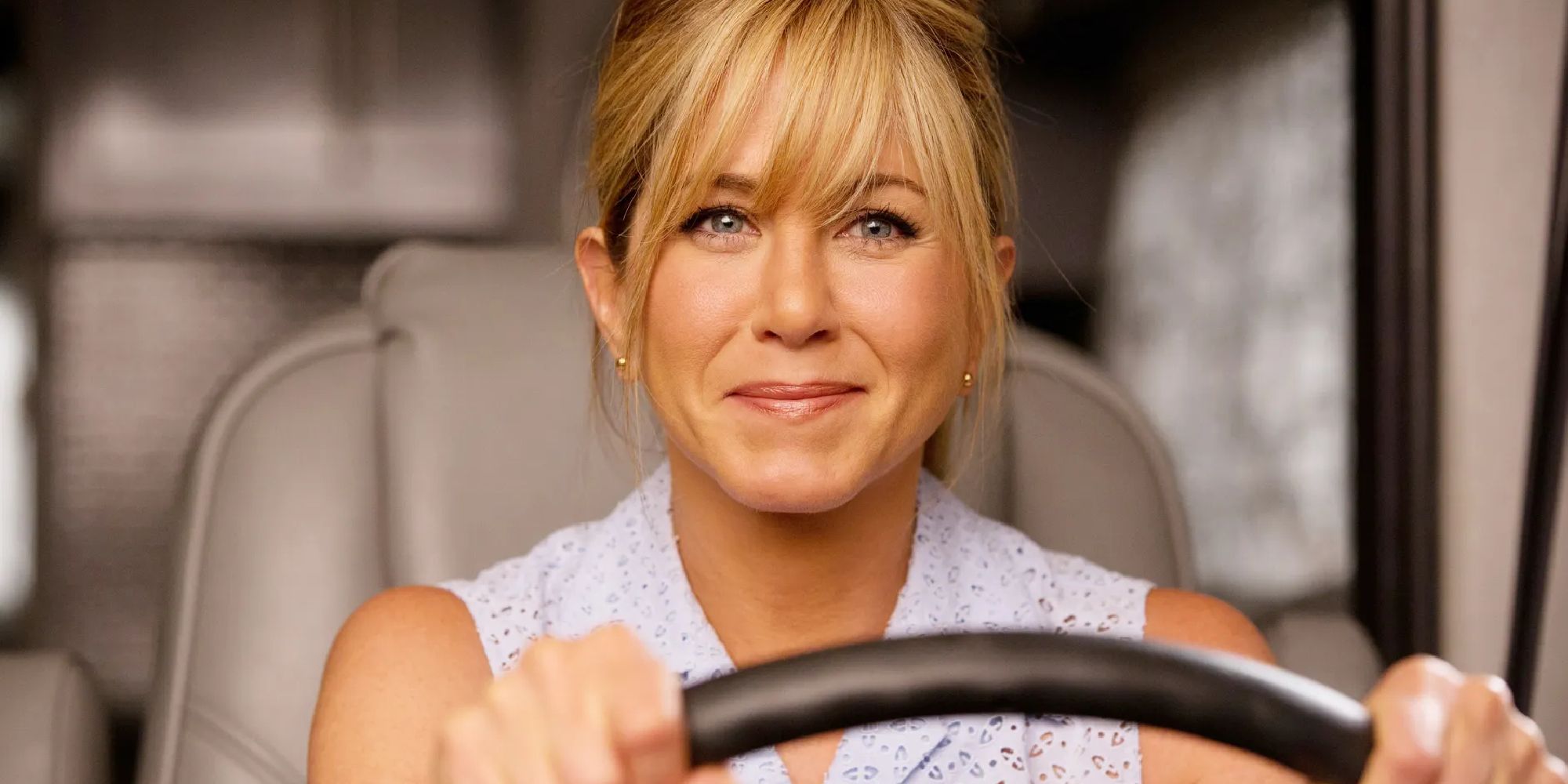 Ten years later, We're the Millers remains one of Aniston's most iconic movies, as well as one of the actress' most comical. In Rawson Marshall Thurber's R-rated comedy action, a small-time pot dealer (Ted Lasso's Jason Sudeikis) packs a fake family with the help of his three neighbors (Aniston, Will Poulter, and Emma Roberts) in order to smuggle drugs from Mexico.
Even if it isn't on the top of the list, this road movie will appeal to anyone who likes the genre. We're the Millers is packed with great punchlines and a talented cast, featuring Aniston playing a stripper who successfully attempts to embody an ordinary suburban mother.
6
'Dumplin' (2018)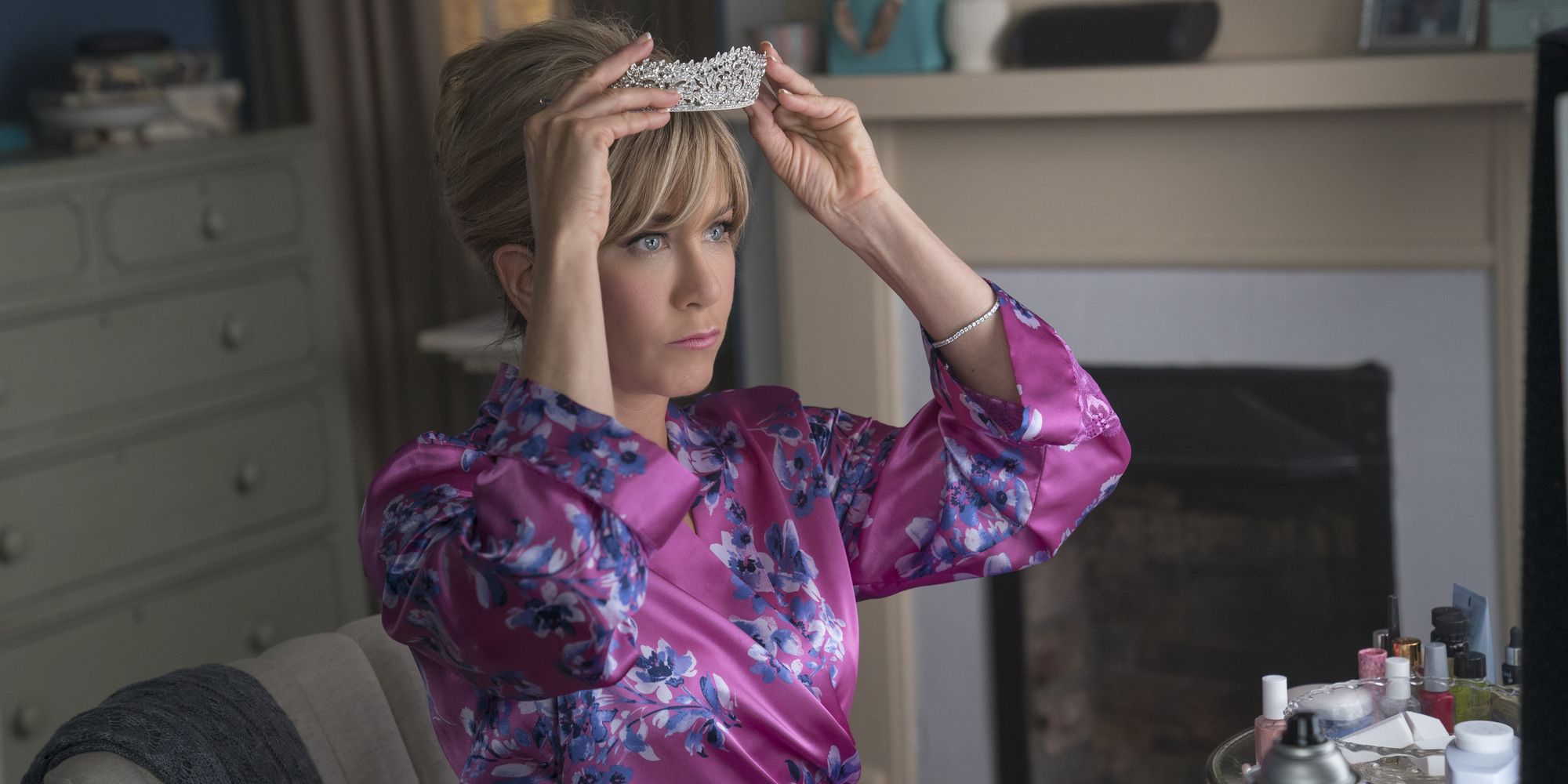 In Dumplin', the plus-size teenage daughter (Danielle MacDonald) of a former beauty queen (played by Jennifer Aniston) decides to participate in her mom's Miss Teen Bluebonnet pageant as a form of protest. As other contestants follow her lead, the pageant and their small Texas town are transformed.
RELATED: The Best Dramedies of the 21st Century, Ranked
Anne Fletcher's dramatic comedy, based on the bestselling 2015 young adult novel by Julie Murphy, is an inspirational film that sends a positive message on body image, especially for young audiences. It is not a perfect feature, but surely is a lighthearted and generous one, making for a great mother-daughter watch featuring a great Jennifer Aniston performance.
5
'Friends With Money' (2006)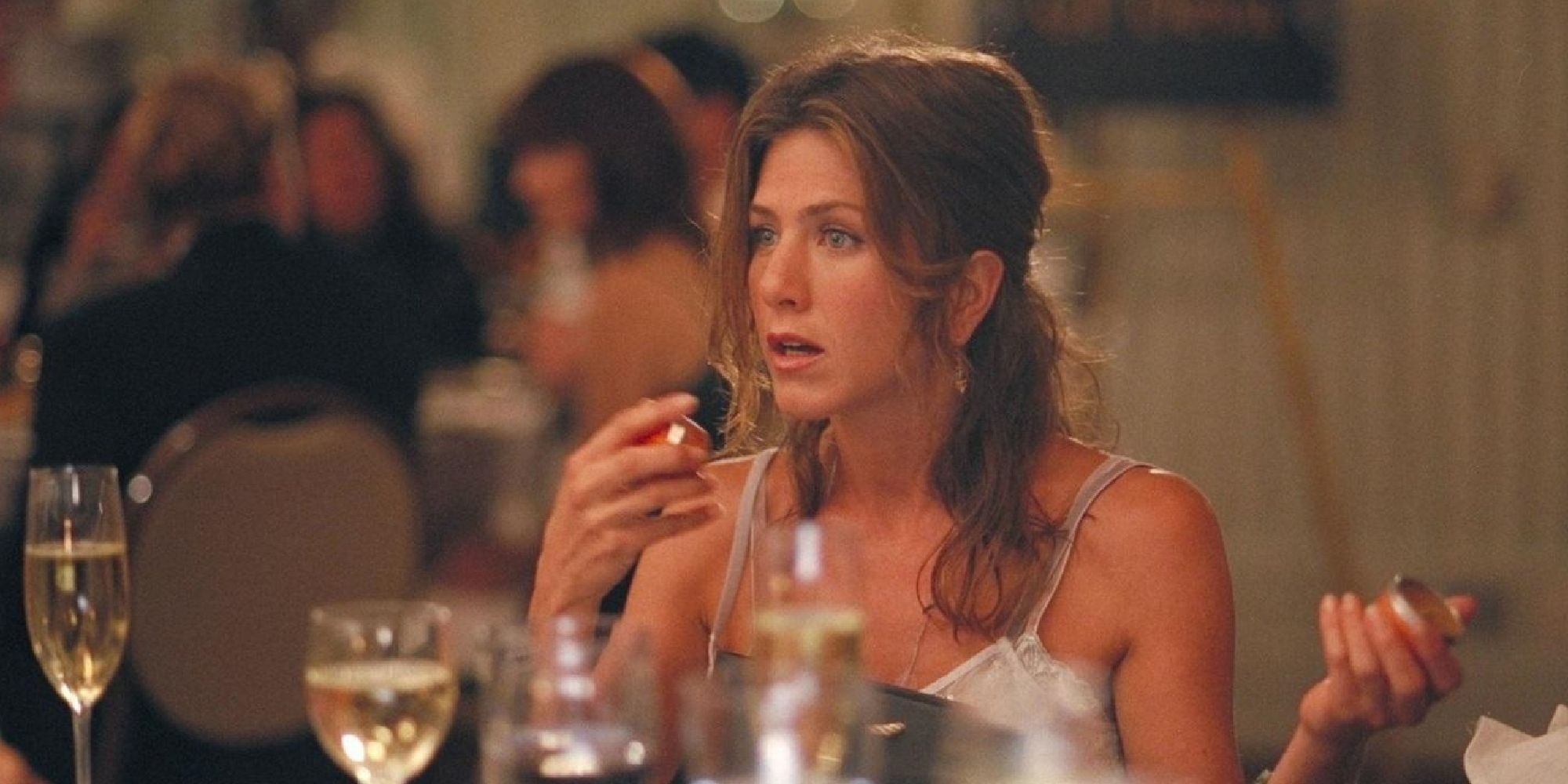 Friends With Money is an intriguing comedy-drama by Nicole Holofcener, featuring fantastic lead performances and a well-crafted script. The movie portrays the comfortable lives of four best friends (Aniston, Joan Cusack, Catherine Keener, and Frances McDormand) who are thrown off balance as they face the realities of early middle age.
Holofcener's movie perfectly tackles consumerism with the help of excellent acting, painting a funny portrayal of contemporary life in the class-sensitive West side of Los Angeles. It is undeniably a real-life movie, and while it occasionally cracks up, other times it is terribly accurate.
4
'Horrible Bosses' (2011)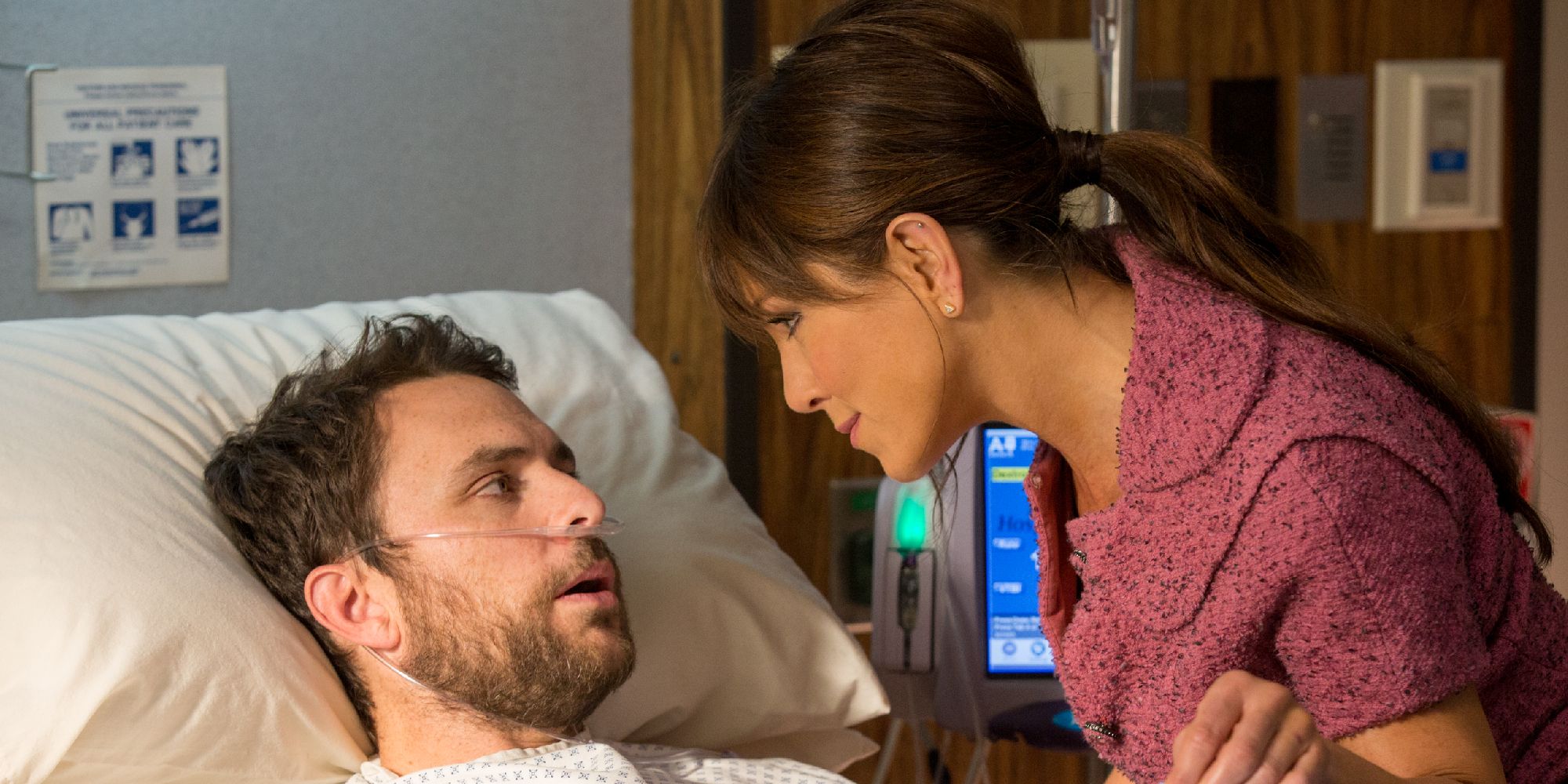 Directed by Seth Gordon, the 2011 comedy Horrible Bosses centers on three friends (Jason Bateman, Charlie Day, and Jason Sudeikis) who plot to murder their awful bosses. Aniston plays Dr. Julia Harris, the head woman who makes unwelcome sexual advances on one of her assistants.
Even if not necessarily an original story, Horrible Bosses is nonetheless worthwhile. The ensemble cast is undoubtedly part of what makes it worth checking, but its solid comedic premise also plays a part in the film's watchability. At parts, Gordon's feature strongly resembles the 1980 workspace comedy 9 to 5, making for a good pick for those who enjoyed the movie.
3
'Office Space' (1999)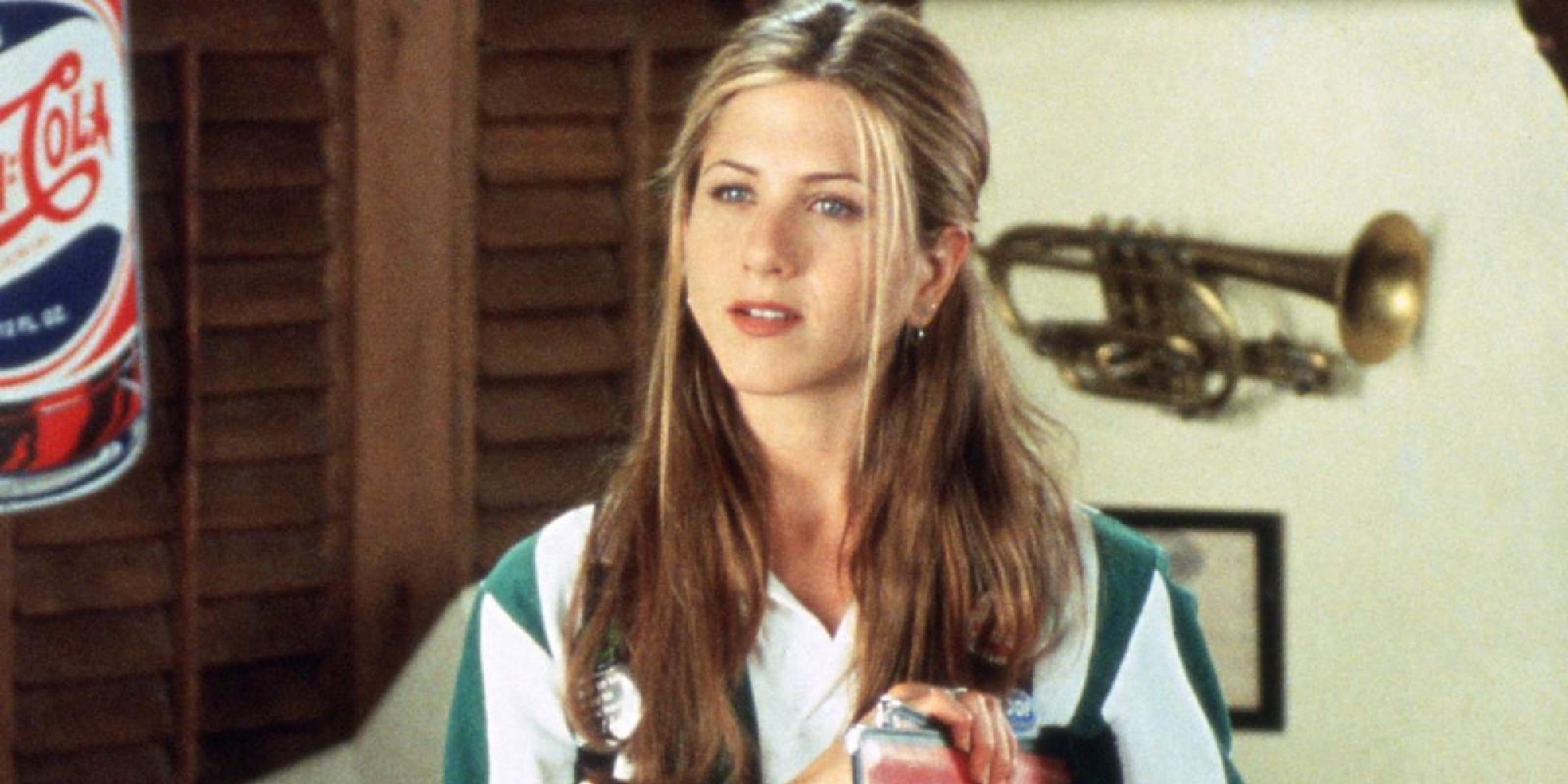 Easily one of Aniston's most high-rated projects, Office Space satirizes the life of a 1990s software company by following three mundane engineers (Ron Livingston, David Herman, and Ajay Naidu) who have grown resentful of their jobs, deciding to rebel against their boss. In the meantime, one of them starts dating charming waitress Joanna (Aniston).
Even if Aniston's role in the Mike Judge film is not huge, the actress still managed to stand out in this hilarious knockdown on work culture. The cult classic movie is entertaining, consistently humorous, and has endured a great addition to the genre all these years later.
2
'The Good Girl' (2002)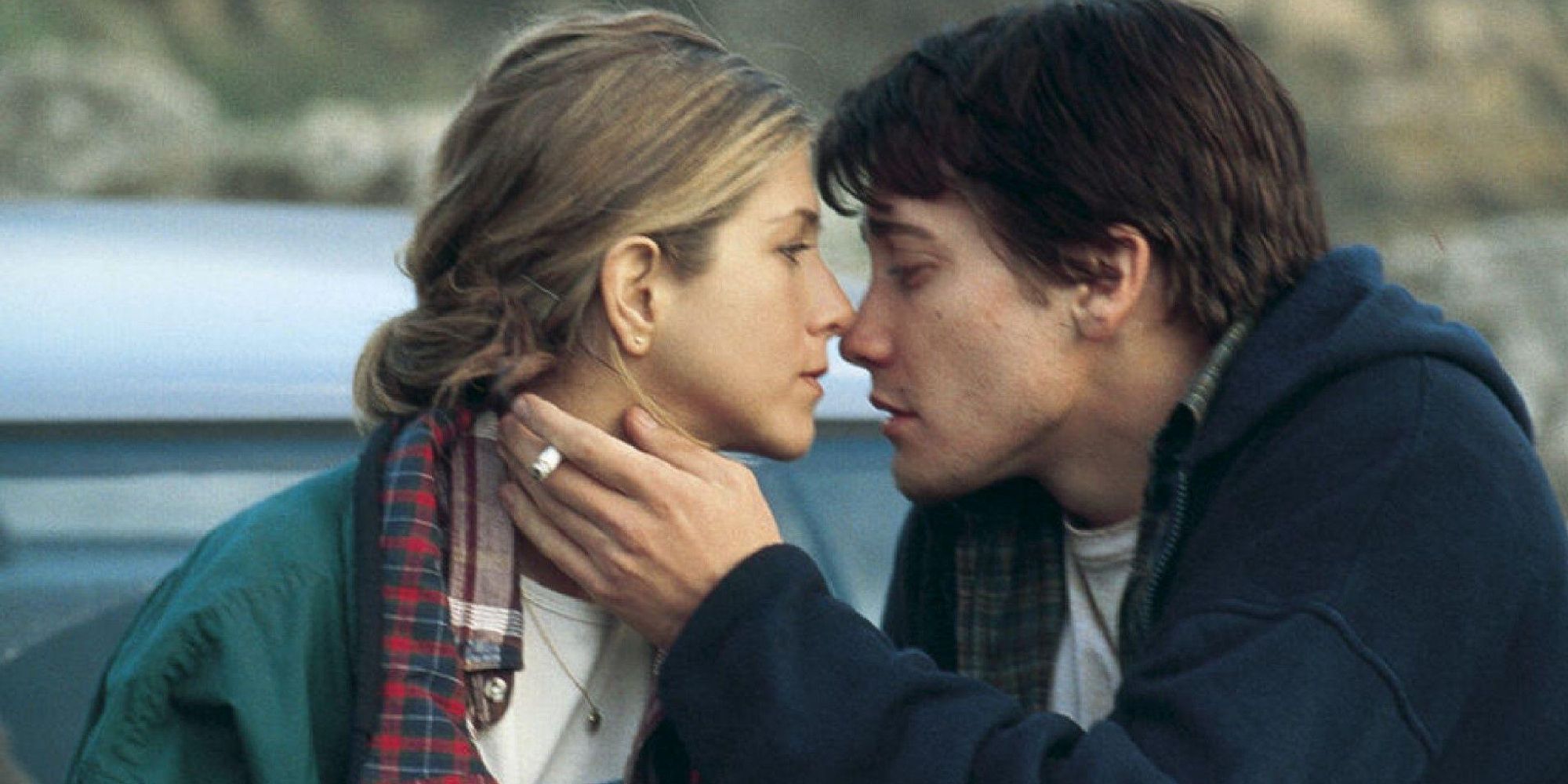 With an inventive premise, The Good Girl finds Aniston playing a discount store clerk. She sees herself in a relationship with a stock boy (Jake Gyllenhaal) who thoroughly believes he is the incarnation of Holden Caulfield, the narrator and main character of J. D. Salinger's novel The Catcher in the Rye.
Written and directed by The White Lotus' creator, Mike White, this slice-of-life romantic drama is refreshing and engaging, featuring Aniston's best, most heartfelt, and three-dimensional live-action performance in a film. Although it isn't everybody's cup of tea, The Good Girl is a fantastic portrayal of ordinary life.
1
'The Iron Giant' (1999)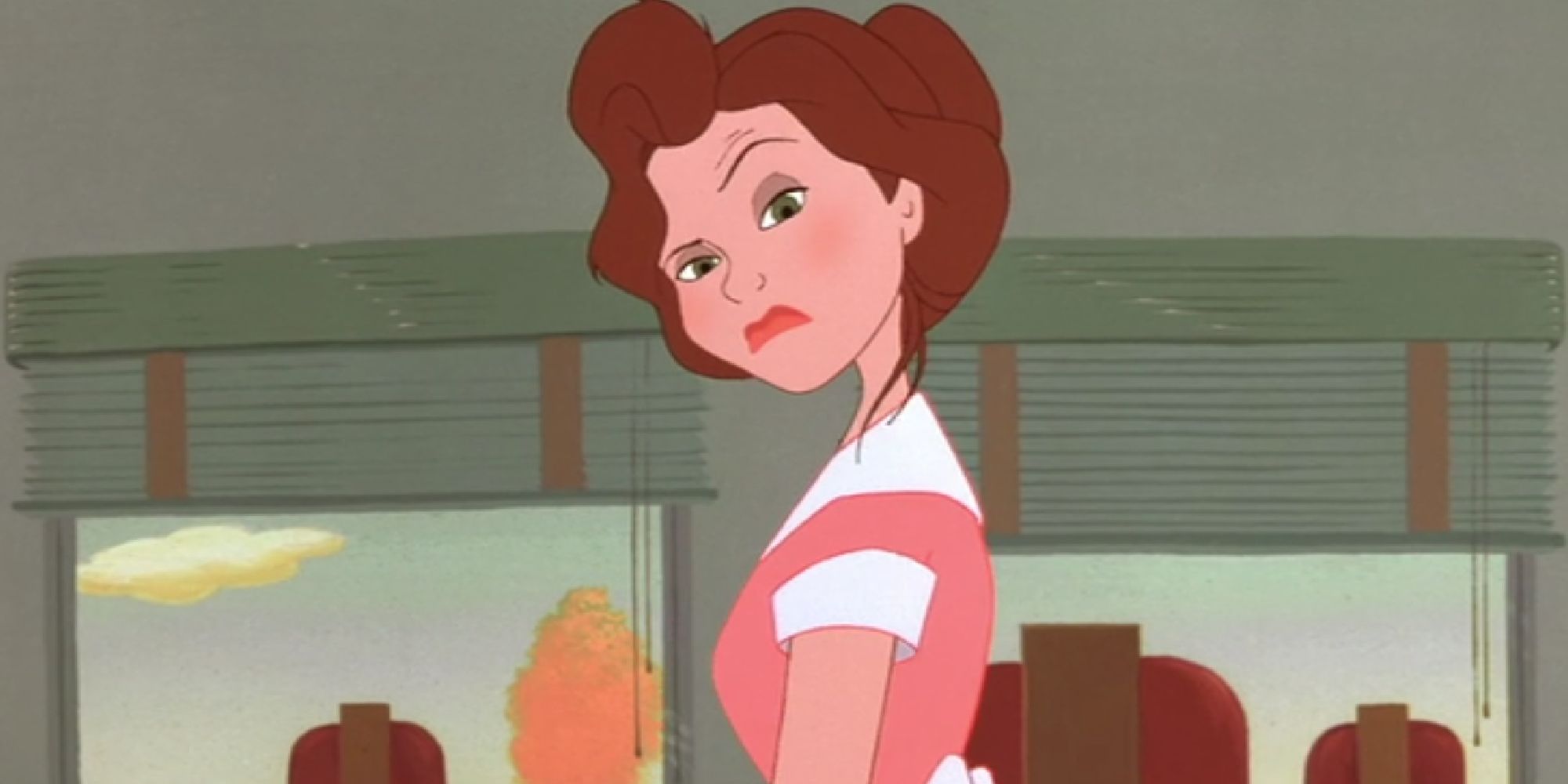 Though The Good Girl is Aniston's best performance, The Iron Giant is arguably her best film. This great animated feature by Brad Bird tells the story of a young boy named Hogarth Hughes (voiced by Eli Marienthal) who discovers and later befriends a giant alien robot.
Aniston gives voice to the protagonist's mother and widow, Annie, in this compelling and highly-regarded superhero film, which makes for an enjoyable family watch for people of all ages, delivering a tender and heartwarming story with a thoughtful, all-around wonderful message to reflect on in the meantime.
KEEP READING: Jennifer Aniston Was Almost Written Off 'Friends' in the First Season
Source: https://dominioncinemas.net
Category: MOVIE