Period dramas are captivating due to their stunning characterization, bewitching costumes and makeup, meticulously planned shots, and incredible editing. A well-crafted premise, along with great performances and score, top the list of important aspects that make a period drama stand out. Still, what truly draws viewers in and immerses them in the film is, more often than not, their visuals.
Furthermore, these films undoubtedly rely on production design and cinematography to create a compelling and believable story. These critical elements hold even more weight in this genre, and many movies have successfully executed them. Nonetheless, there are a handful of visually breathtaking period dramas that catch the eye more than others, such as The Northman and Barry Lyndon. Without further ado, these are ten of the most visually stunning period dramas so far created.
10
'The Northman' (2022)
Robert Eggers' 2022 period piece is an epic adventure action thriller that follows Alexander Skarsgard's Amleth as he goes on a vengeful quest to find who has murdered his father. A genre-blending movie through and through, the bloody Northman is packed with great performances on top of an intriguing narrative.
RELATED: Movies Like 'Gladiator' For More Epic Entertainment
Funnily enough, although violent and brutal, The Northman is equal parts pleasing to the eye, with majority of the film having visual effects. With alluring cinematography that successfully brings to life the Vikings era, this period-accurate breathtaking flick is filled with wild landscapes and nightmarish, unconventional visuals that are certainly worth checking.
9
'Emma.' (2020)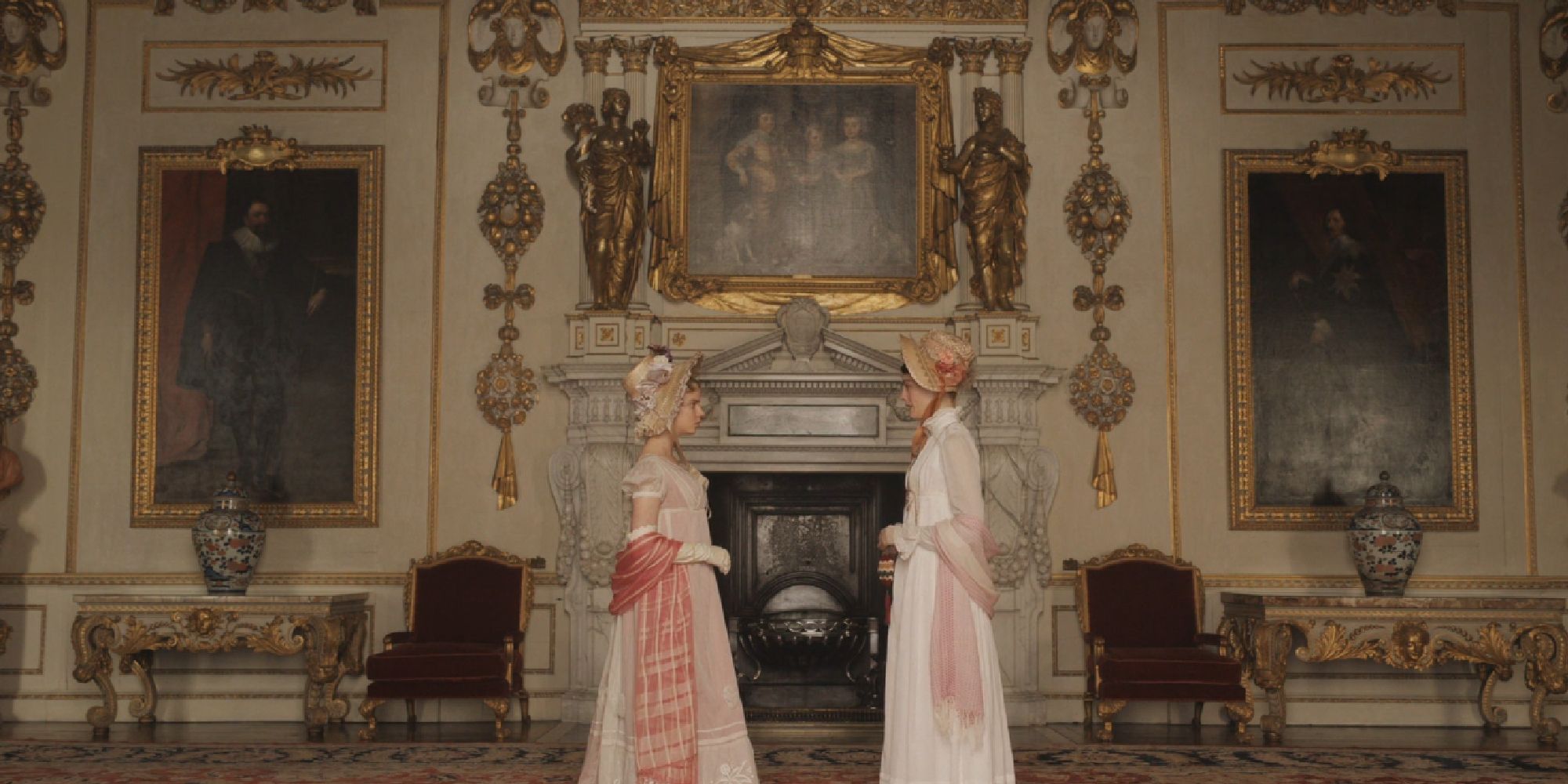 In the picturesque Emma., Anya Taylor-Joy stars as the titular Jane Austen character, a wealthy and beautiful, yet at times arrogant young lady who navigates through life as she lives with her father and occupies herself with matchmaking. Needless to say, the stunning Autumn De Wilde movie is based on the classic Austen novel of the same name.
Although the performances in the film are undoubtedly impressive, the beautiful shots are equally noteworthy. Emma. is the type of movie that would appeal to Gen Z's sense of "aesthetic," blending genuine and contemporary designs with a breathtaking soft color scheme that produces stunning results.
8
'Marie Antoinette' (2006)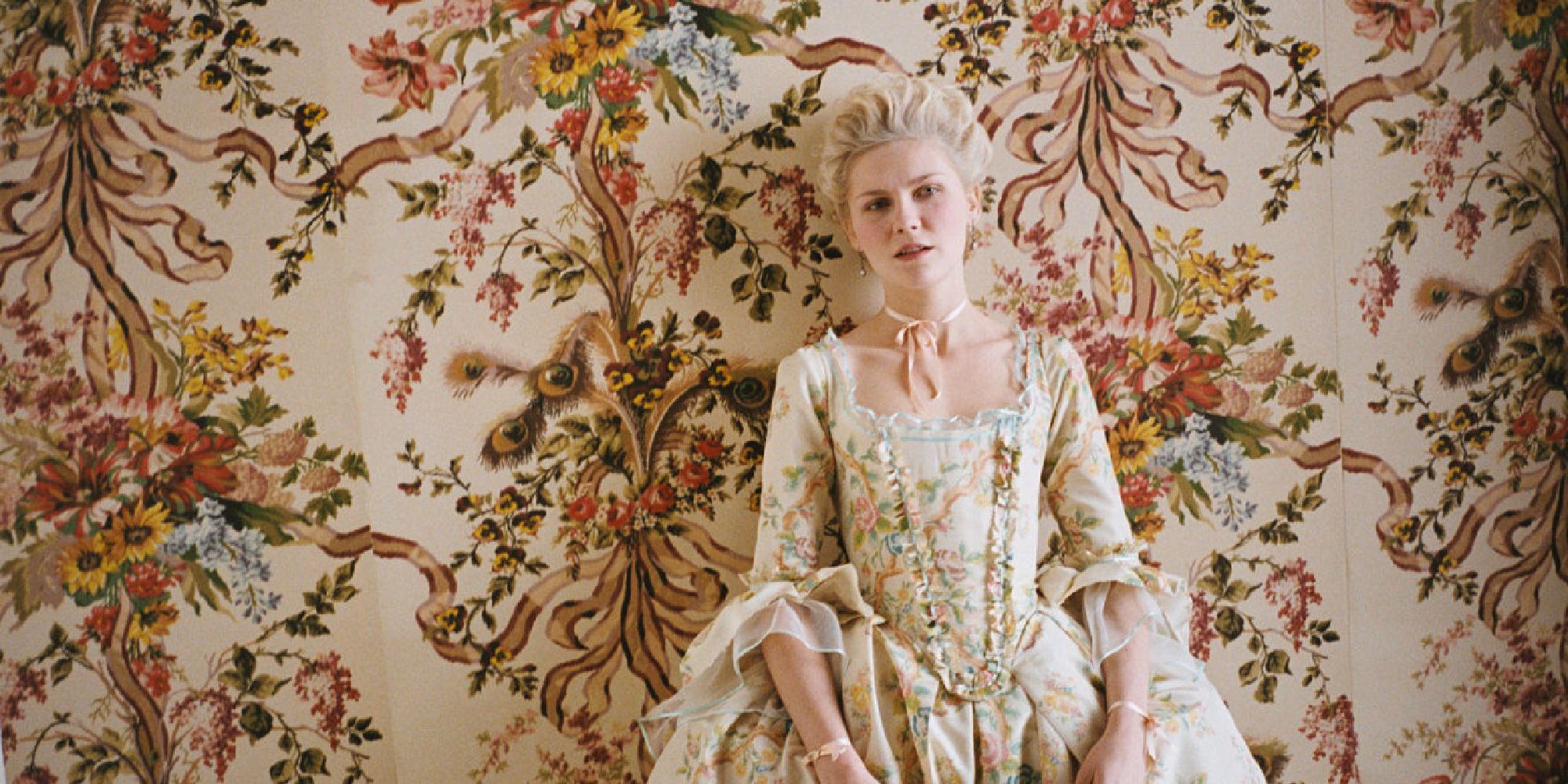 Sofia Coppola's work in Marie Antoinette is still regarded as one of her best, even if the film is not historically accurate. What appeals most to this retelling of the iconic Queen of France's life is Kirsten Dunst's endearing performance as the ill-fated Marie Antoinette, as well as all the beautiful assets she wears (and eats!).
see more : How to Watch the 2023 VMAs Live Online
Throughout its entire runtime, the lavish Marie Antoinette is an irresistible sight to behold, whether the main focus is on the stunning Palace of Versailles, the delicious pastel-colored cakes, or the dresses that are simply to die for. It's difficult to remain indifferent to Coppola's vision, as it was executed so incredibly well.
7
'The Favourite' (2018)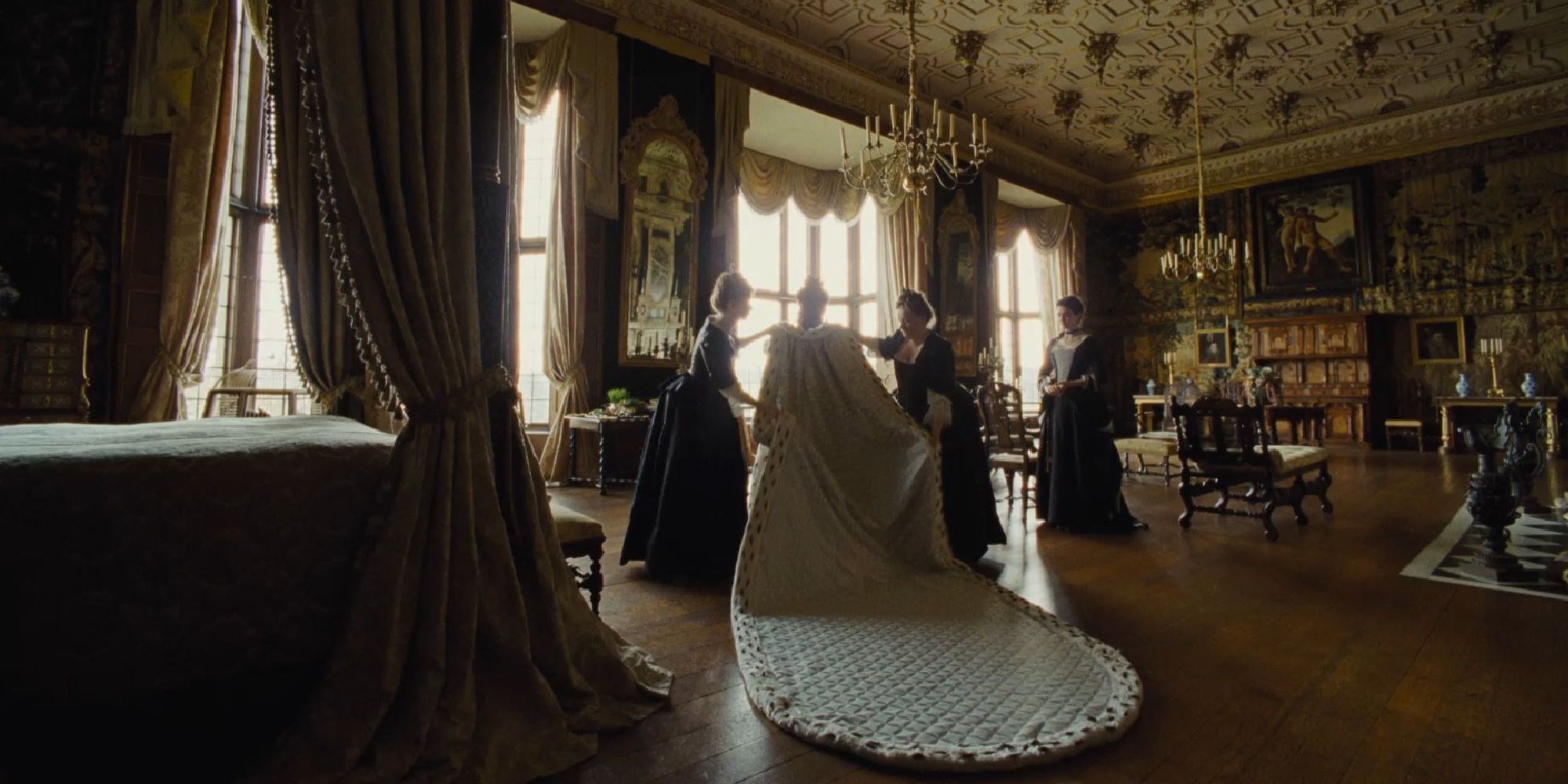 A critically acclaimed Yorgos Lanthimos film, The Favourite is set in early 18th-century England during the reign of Queen Anne (played to perfection by Olivia Colman). In the movie, the status quo at the court (Rachal Weisz) finds herself jealous and upset when a new servant (Emma Stone) arrives and endears herself to the frail Queen.
RELATED: The Best Movies About English Royalty, Ranked According to Rotten Tomatoes
When it comes to contemporary cinema, The Favourite is a period drama that leaps out not only due to its Academy Award-nominated performances (Colman took home the Best Actress award, while both Stone and Weisz were nominated for their astounding efforts in the supporting roles) but also its sharp cinematography, costume, and production design that earned Robbie Ryan, Sandy Powell, and Fiona Crombie a nod from the Academy.
6
'Atonement' (2007)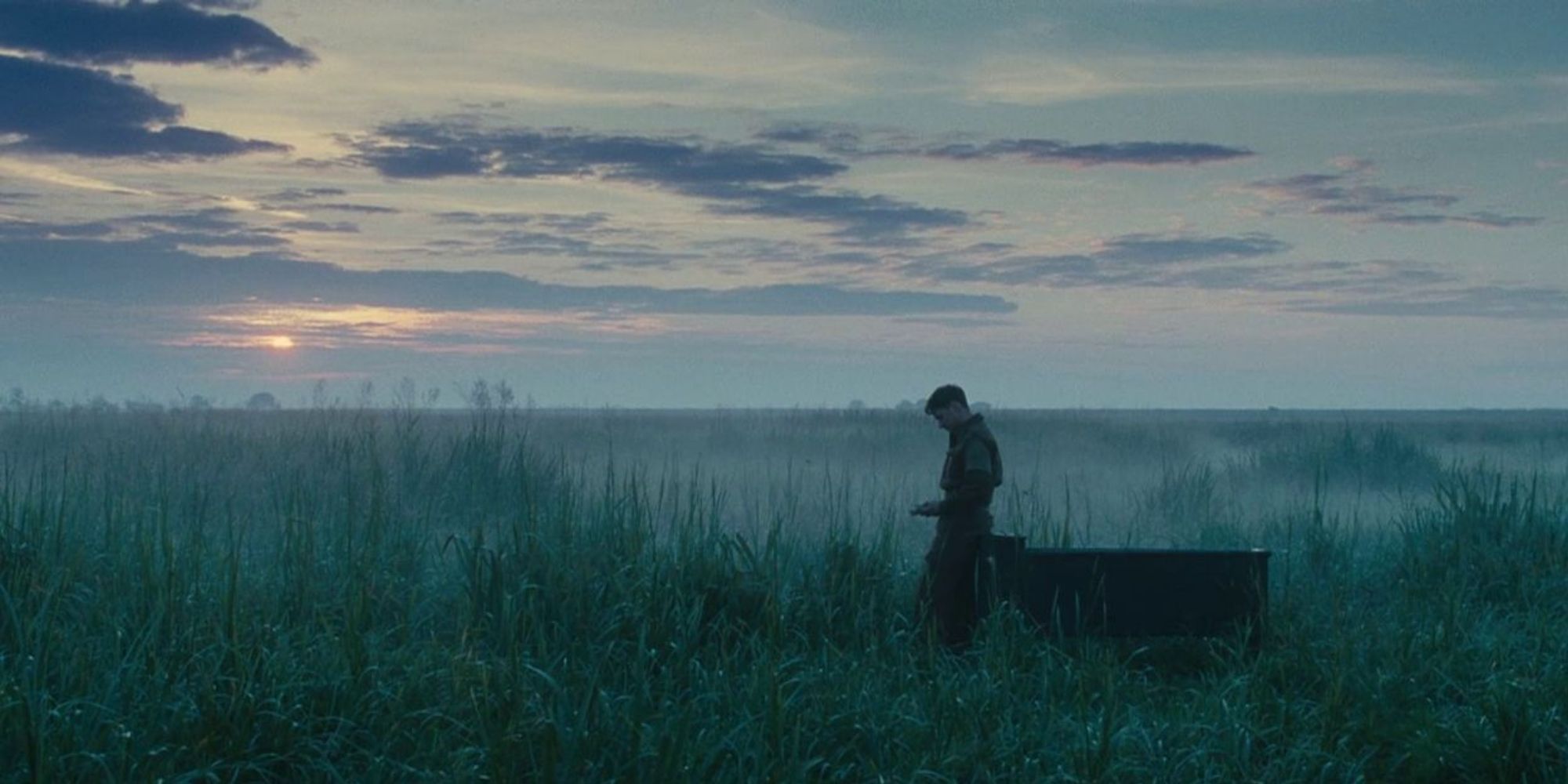 Starring Saoirse Ronan in one of her earliest roles — her breakthrough, in fact, which earned her an Oscar nom at the impressive age of thirteen — Joe Wright's Atonement is based on Ian McEwan's book of the same name. It tells the story of Robbie Turner (James McAvoy) and Cecilia Tallis' (Keira Knightley) epic but heartbreaking romance that is irrevocably changed when the latter's younger sister makes some serious accusations.
The devastating impact of Atonement is undeniable, as it presents a gripping period drama that leaves a lasting emotional impression on its viewers. The film's visuals, shot on film by the talented SeamusMcGarvey, are both dreamy and haunting, lending to the movie's overall impact. McGarvey's exceptional camera work is a significant contributor to the film's effective storytelling, making it a must-watch for any fan of the genre.
5
'Pan's Labyrinth' (2006)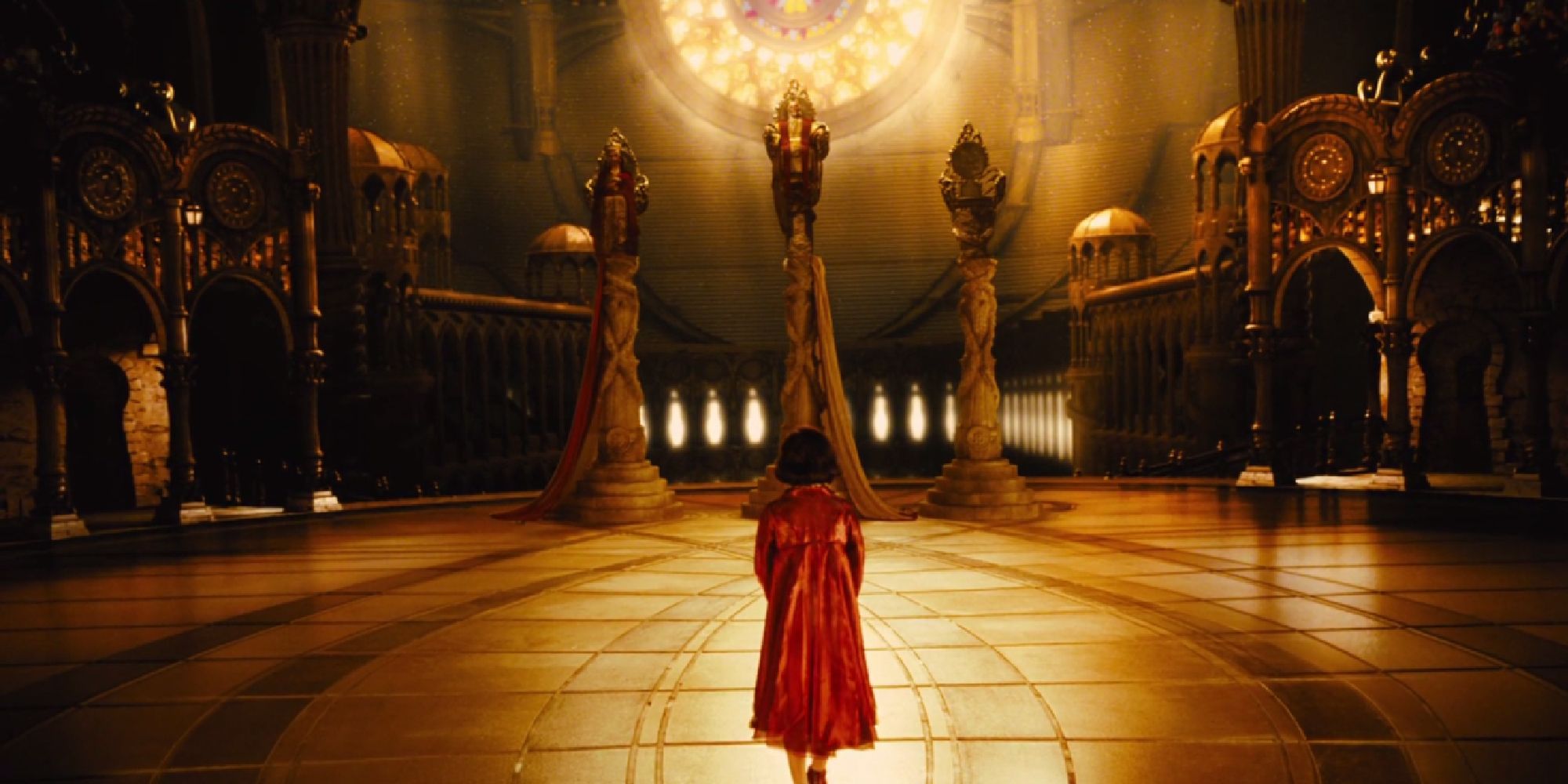 Guillermo del Toro's magical film Pan's Labyrinth introduces audiences to an unconventional yet powerful dark coming-of-age taking place during Spain's post-civil war era. It centers around a young girl named Ophelia (Ivana Baquero) who moves to a rural area to live with her cruel stepfather.
What's so interesting about Pan's Labyrinth is the way that it contrasts heavy themes of war, choice, and resistance with stunning fairy tale visuals and well-crafted fantastical creatures. Regarded as one of the best fantasy films ever made, this period drama shot by Guillermo Navaro — 2007's Best Achievement in Cinematography winner — is mind-blowing in every way.
4
'The Portrait of a Lady on Fire' (2019)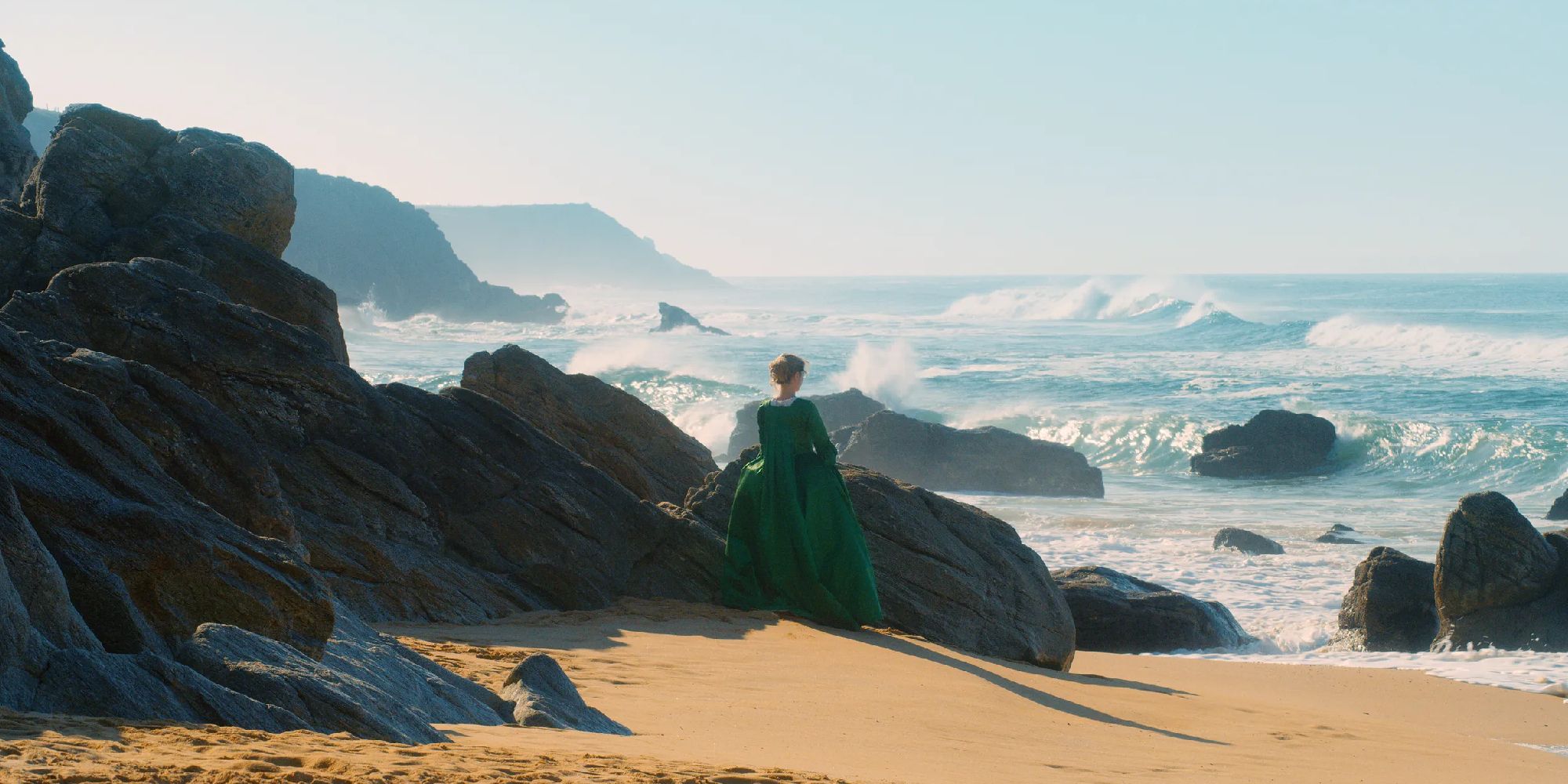 see more : The Odds Aren't in Rachel Zegler's Favor in New 'The Ballad of Songbirds and Snakes' Images
If there is a film in which every frame looks like it came straight out of a painting, it is the romantic The Portrait of a Lady on Fire, a riveting Céline Sciamma picture that explores the forbidden relationship between two women, female painter Marianne (Noémie Merlant) and aristocrat Héloïse (Adèle Haenel), on an isolated island.
Sciamma's film, set in late 18th-century France, offers a historically accurate portrayal of the era. The two lead actors deliver impressive performances, conveying the theme of suppressed emotions and desire, and highlighting the various ways in which the patriarchy restricts the lives of women. Additionally, the visuals are captivating, thanks to the exceptional work of Claire Mathon.
3
'Russian Ark' (2002)
In Aleksandr Sokurov's historical fantasy drama, a French aristocrat (Sergei Dontsov) confidently traverses the State Hermitage Museum, encountering notable historical figures from the past two centuries. Known for his scathing memoirs about life in Russia, the aristocrat fearlessly navigates through the museum's exhibits.
RELATED: The Best "One-Shot" Scenes in Movie History
Russian Ark may not be a flawless movie, but there is hardly any way to deny that its visuals are completely otherworldly. The most impressive fact about it is that the film was made in a single hour-and-a-half-long shot, which means it is the first entirely unedited film to be shot in one single, continuous take.
2
'Amadeus' (1984)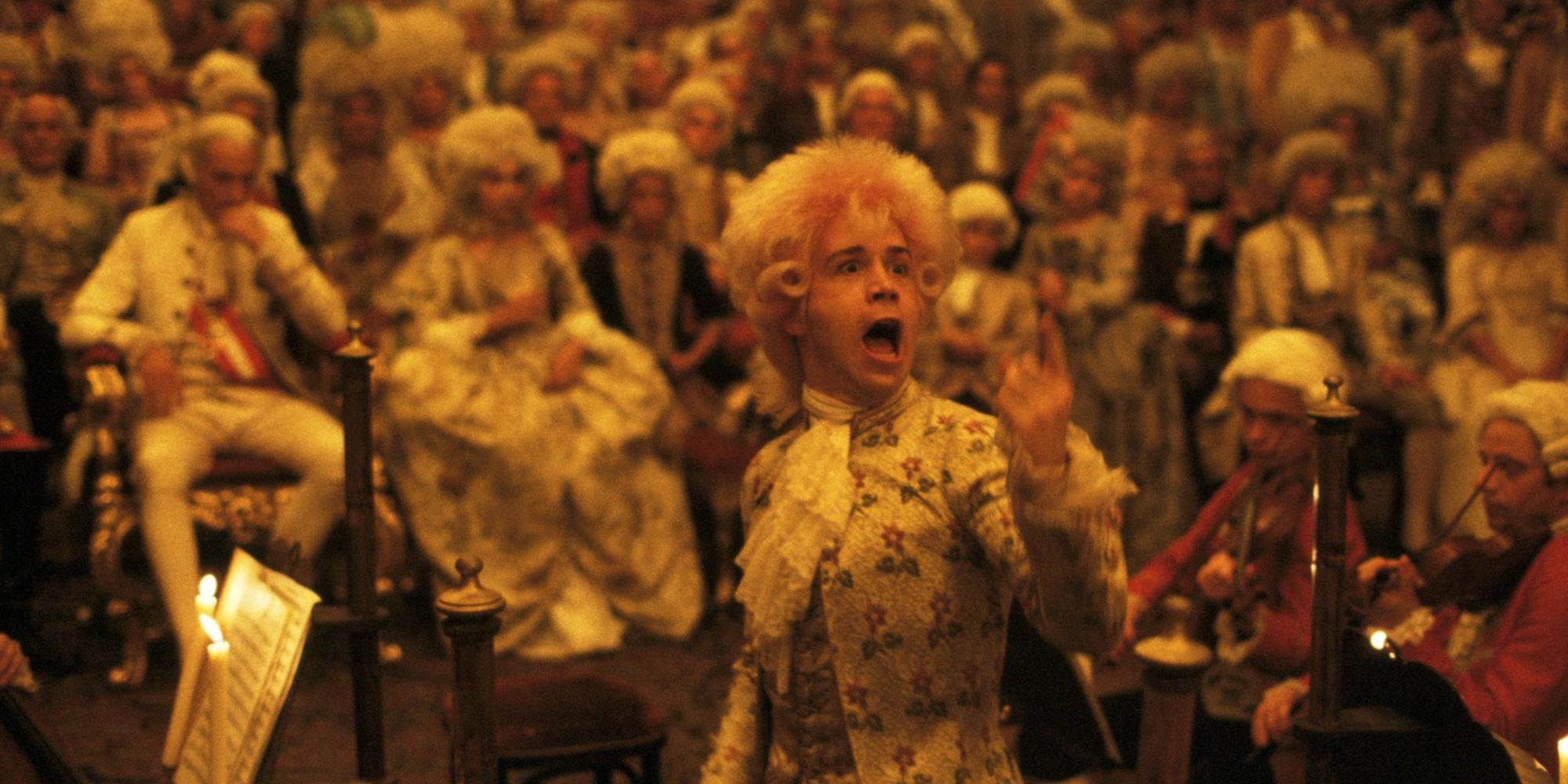 Depicting the personal and professional life of iconic Viennese composer Wolfgang Amadeus Mozart, this flamboyant and unconventional biographical period drama by Milos Forman starring Tom Hulce is definitely one for the books. From its impeccable acting to outstanding production design, Amadeus is quite well-rated on any cinephile platform, and understandably so.
Humorous and lively, Forman's Best Picture winner is packed with consistently stunning shots. It is a visual feast; one so rich and memorable that audiences will find themselves thinking about it from time to time. Miroslav Ondrícek was behind the stunning cinematography work, and earned an Oscar nod the following year. Patrizia von Brandenstein, Theodor Pistek, and Paul LeBlanc took home the awards for Best Art Direction-Set Decoration, Costume Design, and Makeup respectively.
1
'Barry Lyndon' (1975)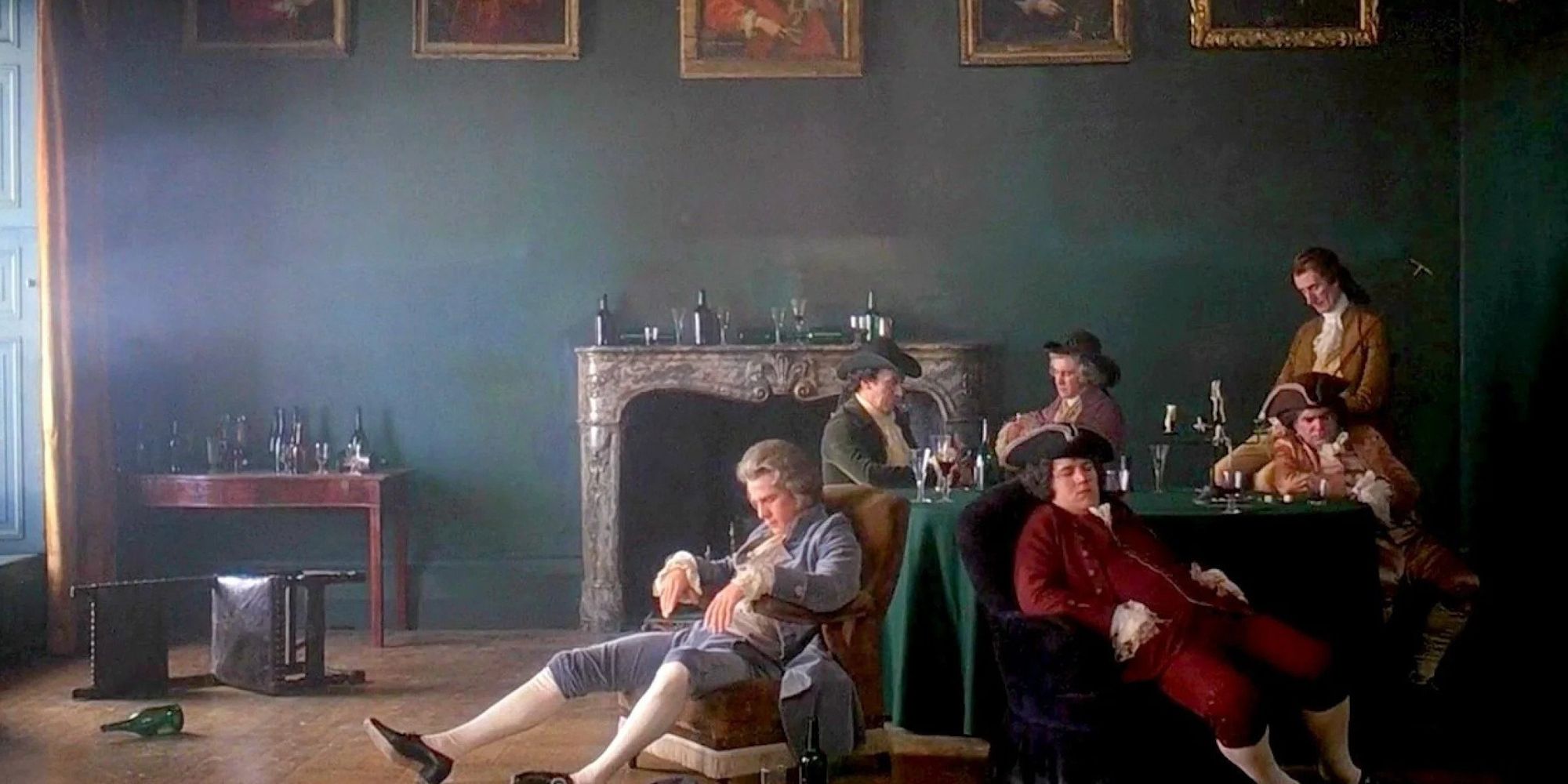 In this iconic 1975 movie by Stanley Kubrick, an Irish scoundrel (Ryan O'Neal) captures the affection of a wealthy widow (Marisa Berenson), which leads him to take on her late husband's noble status in 18th-century England.
It is not for no reason that Kubrick's war drama won Best Cinematography (John Alcott) and Best Art Direction-Set Decoration (Ken Adam, Roy Walker, and Vernon Dixon) in 1976 — Barry Lyndonis really that visually stunning. Apparently, Kubrick even insisted on shooting primarily by candlelight, to incredible results.
NEXT: The Best Period Drama Movies, Ranked According to Letterboxd
Source: https://dominioncinemas.net
Category: MOVIE