Editors Note: This article contains spoilers for Ahsoka Episode 3.
As Ahsoka Tano (Rosario Dawson) and her companions continued their desperate search for Grand Admiral Thrawn (Lars Mikkelsen) in Episode 3 of Ahsoka, fans got a glimpse of a familiar face. Even more interesting, this character just so happens to share the same first name as a crucial figure from the now-defunct Legends canon. When The Walt Disney Company purchased Lucasfilm and thus Star Wars in 2012, a new canon was established to make way for a new trilogy of films set after the original trilogy. This meant that many elements and storylines from the prior existing Expanded Universe would be scrapped from the canon, being labeled now as "Legends." One of those casualties was the continuation of the original trilogy, author Timothy Zahn's Thrawn novelizations. Also known as the Heir to the Empire trilogy, this saw the heroes of the Galactic Civil War face off against the remnants of the Galactic Empire, led by Grand Admiral Thrawn, who was introduced in the books.
The Thrawn trilogy may no longer be canon, but as we've seen in Star Wars Rebels, Ahsoka, and other entries, certain concepts and characters have been reintroduced in the new official canon. A key example of that is Grand Admiral Thrawn himself, who is being billed as the main antagonist of the New Republic era after being reintroduced in Star Wars Rebels. That being said, if the coincidental naming of a returning Rebels character is any indication, Dave Filoni may be laying the groundwork for another Legends character's return.
Who is Jacen Syndulla in 'Star Wars Rebels'?
In Episode 3 of Ahsoka, audiences are reintroduced to New Republic general Hera Syndulla's (Mary Elizabeth Winstead) young son, Jacen Syndulla (Evan Whitten). Jacen is the product of an on-again, off-again love story between Hera and Jedi Knight Kanan Jarrus (Freddie Prinze Jr.). This takes place all while Hera, Kanan, and the rest of the Ghost crew fight against the Imperial regime corrupting the Galaxy. Jacen is born after Kanan sacrifices himself to save their friends, meaning Hera is left to care for their son as a single mother.
Jacen gets an incredibly brief introduction in the series finale of Star Wars Rebels, where we see him and his mother joyfully flying their ship, The Ghost, through the clouds. We see a slightly older version of Jacen in Ahsoka Episode 3, and he's still the fun-loving kid we get to see in Rebels' triumphant finale. Other than that, Jacen has only had a few minutes of total screen time, and only time will tell what the franchise has in store for him. Presumably, Jacen inherited the ability to use the Force from his late father.
RELATED: 'Ahsoka' Is the Anti-'Andor' — and That's a Good Thing
Who is Jacen Solo, Also Known As Darth Caedus?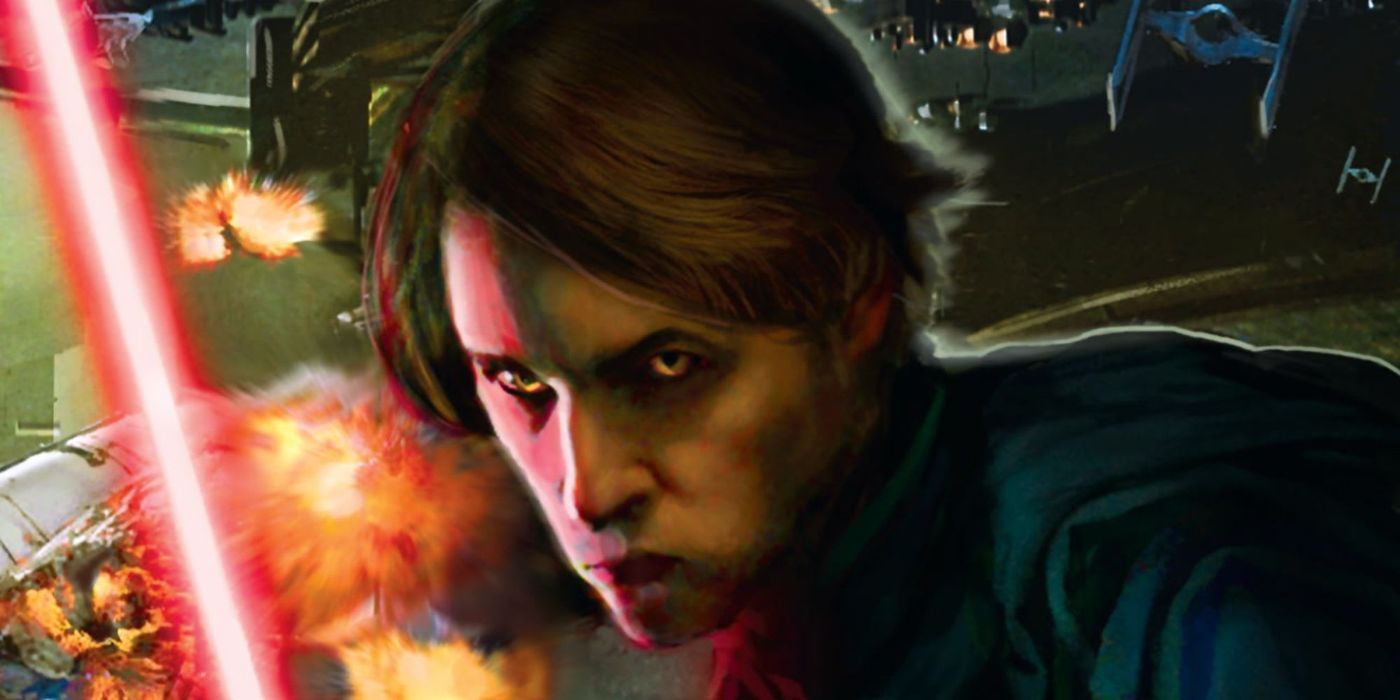 Long before Jacen Syndulla existed, and even before Disney got their hands on Lucasfilm, there was a far more infamous individual named Jacen in the Star Wars canon. That individual is none other than Jacen Solo, better known as the Sith betrayer Darth Caedus. You can probably figure out who his parents are. This Jacen also happens to be the son of two prominent Rebel Alliance heroes, those being the smuggler-turned-hero Han Solo and courageous Rebel leader Leia Organa. As those familiar with the Skywalker line know, this also makes Jacen the nephew of Luke Skywalker and the grandson of Anakin Skywalker, aka Darth Vader. Jacen Solo also has a twin sister named Jaina Solo and a younger brother named Anakin Solo.
Leia was pregnant with Jacen and Jaina when Grand Admiral Thrawn, along with a deranged Jedi clone named Joruus C'baoth, tried to revive the defeated Galactic Empire. Jacen and Jaina were born not long before those two Imperial leaders were ultimately defeated, though the children predictably became targets of the Imperial Remnant given their genetic association to the Skywalker family. Following the dismantling of Thrawn's regime, the young Jacen and Jaina began exhibiting signs of Force sensitivity. Eventually, Jacen, Jaina, and their younger brother Anakin, were to be trained by their uncle Luke Skywalker in the ways of the Jedi.
Once the Solo children were old enough, they also followed in the footsteps of their family and became Jedi warriors prepared to fight the good fight. They would need to put those skills to use when a new galactic threat arrived in the form of the Yuuzhan Vong — a disgusting species of parasitical aliens who sought to bring all sections of the universe into their empire. The war proved to be an unfortunate turning point for Jacen when one mission resulted in his capture and the death of his young brother, Anakin Solo. After a full year of Yuuzhan Vong activity, Jacen rejected his Jedi teachings.
Over the next few years, Jacen studied the ways of the Force and came to the ultimate conclusion that the only path to Galactic peace was for him to turn to the dark side. Like his grandfather before him, Jacen became a new Sith figurehead known as Darth Caedus. The atrocities the new Sith Lord committed are almost too severe to list here, and his reign of terror would eventually be brought to a halt when he was killed by his twin sister Jaina.
Concepts From Legends Have Made Their Way Into the New 'Star Wars' Canon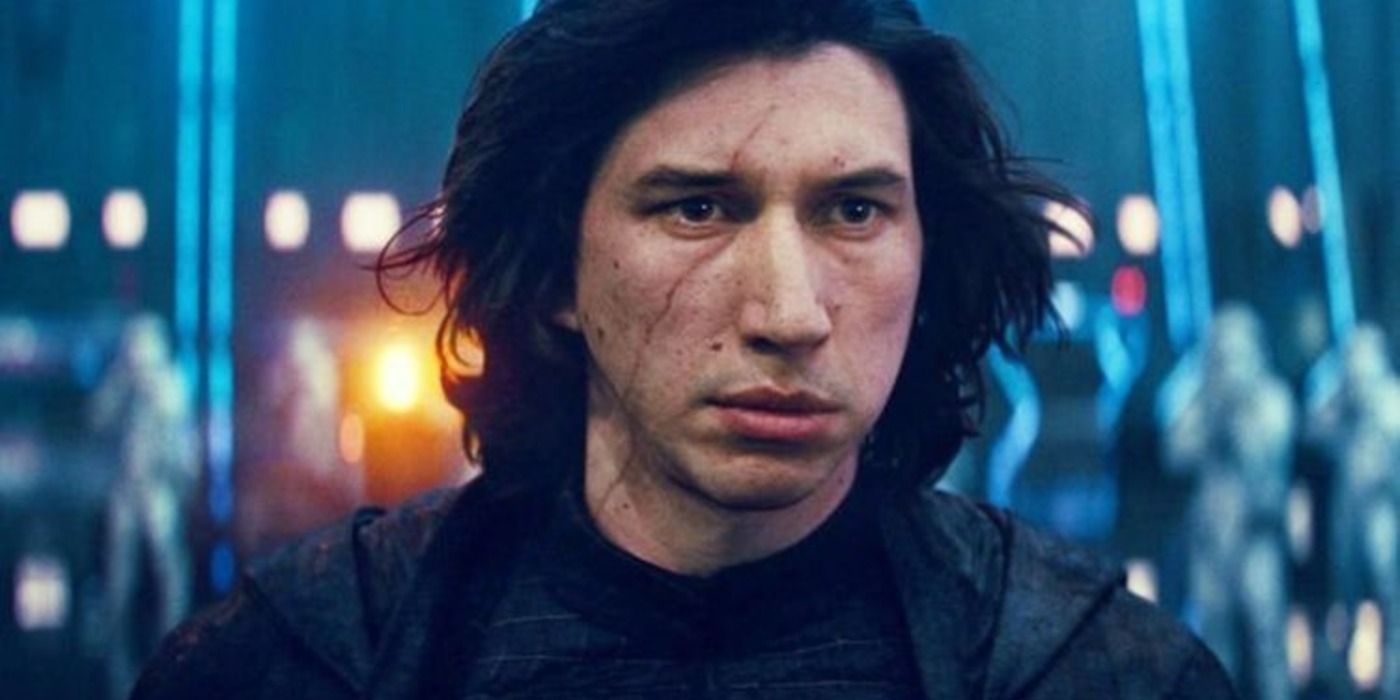 Though Jacen, Jaina, and Anakin Solo were never born in the new canon, many elements from their story did make their way into the sequel trilogy and beyond. The most obvious example of this is sequel trilogy villain Kylo Ren (Adam Driver), who carries many similarities to Jacen Solo in particular. Kylo Ren is also the child of Han Solo (Harrison Ford) and Leia Organa (Carrie Fisher) who was trained by Luke Skywalker (Mark Hamill) and fell to the dark side.
Jacen Syndulla sharing the same name of a non-canon fallen Jedi could be purely coincidental. However, given that he is starring in the same show as Grand Admiral Thrawn, a formerly non-canon character, it appears that a loose adaptation of Heir to the Empire may be in the cards. Only time will tell if Jacen Syndulla will walk the path of the light like his father before him, or descend into darkness like his alleged namesake, but Filoni has revealed the character's origins are tied to that of the Legends character.
Source: https://dominioncinemas.net
Category: TV