Typically, drama on RuPaul's Drag Race doesn't last beyond filming. The episodes are shot about a year before their air dates. By the time the season goes live, the queens have had plenty of time to move past onscreen arguments. At first, this appeared to be the case with RuPaul's Drag Race: All Stars Season 8 contestants Heidi N Closet and Kahanna Montrese, who got into an argument in the Werk Room over Heidi's intentions in Snatch Game of Love. Heidi claimed that she was giving Kahanna an opportunity to volley with her— a common practice in Snatch Game— while Kahanna said she felt Heidi was kicking her while she was down. The accusation, coupled with several other emotionally charged moments throughout the season, resulted in Heidi ultimately deciding to leave the competition.
Shortly after the episode aired, Heidi encouraged viewers not to send anyone involved hate through Twitter, and Kahanna tweeted that she wasn't the reason Heidi left, giving fans the impression that there was no more conflict between the two. However, both queens quickly changed their tunes on the matter. It seems that some comments from Kahanna at Roscoe's— a bar in Chicago best known for hosting viewing paries with Drag Race cast members— regarding the incident upset Heidi and caused the two to begin publicly feuding shortly thereafter. Things escalated from subtweets to direct attacks in a matter of days, and if fans aren't keeping up with Twitter, Instagram Live, and iMessage receipts, the context of their fight can get difficult to keep up with, so let's break it down chronologically.
What's the Beef Between the 'Drag Race' Stars?
On June 9, Kahanna made an appearance at Roscoe's to watch and comment on "JOAN: The Unauthorized Rusical," which was the episode following Heidi's departure in "Snatch Game of Love." During the event, Kahanna claimed she confided her insecurities about Snatch Game to Heidi before shooting, so she felt that Heidi knew she was struggling with the challenge and made it harder for her on purpose. She also alleged that production pushed Heidi to confront her about her feeling upset over how Snatch Game went down, and that what fans saw onscreen was painting Heidi's side of the confrontation in a more positive light than what occurred in reality.
The next day, Heidi posted a few vague tweets about an unnamed person "ruffling feathers" and accused the subject of her tweets of lying. Although Kahanna wasn't tagged or referenced directly, it was clear who she meant. Two days after that, Heidi tweeted, "You ever get tired of taking the high road?" and Kahanna tweeted, "Good girl gone bad! I'm right one to play with! #imcomingforyou …" accompanied by a well-known screen-cap of Sidney Sweeney's Euphoria character saying that she'll play the villain. Kahanna replied to original tweet by adding that "you reap what you sow" and referring to herself as "the reaper."
At this point, any remaining doubt or confusion as to who Heidi was subtweeting was officially cleared up, and the queens began directly replying to and tagging one another in subsequent social media posts in their ongoing online feud. The two went back and forth slinging barbs and attempting to prove which of them is the more successful performer with plenty of shade to boot, but we're not here to rehash insults; just their context.
Tweets Took A Threatening Turn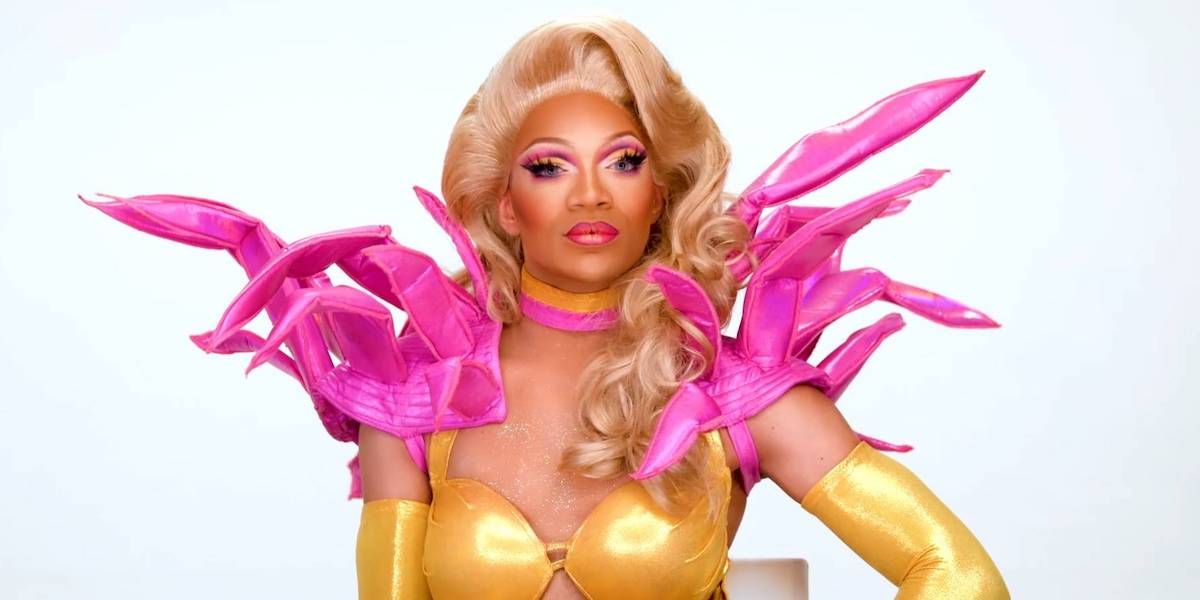 Following that exchange, Heidi alluded in two separate tweets that Kahanna had threatened her. One was in response to Kahanna— who had leaned in and changed her display name to "Kahanna 'VILLAIN' Montrese" at this point in the feud— tweeting "I'll see you in Chicago sis," which may be referring to Heidi's upcoming appearance at Roscoe's on June 23, but that hasn't been officially confirmed by either party.
see more : MTV Stops the 'Teen Mom' Parents From Growing
Heidi then posted screenshots of a text conversation between herself and the Vegas queen, which included a text from Kahanna that read "Be very careful with me! Full threat." along with other texts that said she meant everything she said, and that Heidi would "see soon." In the conversation, both explicitly confirmed they were no longer friends or Drag Race sisters.
Kahanna also said she knew about Heidi's "sis track" (likely a typo of "diss track") and Heidi replied that she decided not to release it a long time ago, revealing that the hard feelings between the two have been going on for long enough for Heidi to at least consider writing a diss track— potentially actually writing it as well— and deciding against putting it out into the world for whatever duration Heidi considers to be "a long time."
Around the same time, Kahanna went live on Instagram and said that although she doesn't "usually resort to violence" that she's "coming for you [Heidi]." Although she was sure to not mention Heidi by name during the live, she left very little room to plausibly deny that her threats against Heidi were to be taken literally and seriously. In the same Instagram live, she said that the other cast members of the season can back up the narrative that Heidi was attacking her during Snatch Game, and that Heidi had thrown several "temper tantrums" on set, but at the time of this article's publishing, nobody who was present has publicly backed up either of her statements.
It seems Kahanna has realized how seriously her words can be taken, because she walked her Instagram live claims back by tweeting that her drag persona "isn't even real" and that she "had a moment." She added that she's a positive person and her fans inspire her to do better. Heidi shared a similar sentiment about her fans, tweeting that they reminded her she's above this. For now, the drama seems to be at a standstill. If both stay true to their last words on the issue, this is the end of their public drama, but perhaps fans will soon learn what Kahanna meant by "See you in Chicago, sis."
Source: https://dominioncinemas.net
Category: REALITY TV