With incredible, often mind-bending storylines that provide food for thought and intriguing visuals, the science fiction genre, which dates back to 1902's Le Voyage dans la Lune, is one of the most treasured by general audiences. What is so great about these films is how genre-blending and versatile they can be, providing audiences with unique narratives.
Although there are countless great sci-fi movies out there, some have fallen extremely short of the audience's expectations, which can be particularly disheartening when they initially held great potential. From Downsizing to Battlefield Earth, we look back at some of the weakest sci-fi movies to date, courtesy of moviegoers on Reddit.
10
'Downsizing' (2017)
Downsizing stars Matt Damon and tells the story of Paul Safranek, a man who learns that he could lead a better life if he undergoes a procedure to shrink himself to five inches tall and start a brand-new life in an experimental community. Although this dystopian satire directed by Alexander Payne provided food for thought by depicting the crises of American men, it ultimately failed to surprise global audiences.
When asked what was the worst film they have ever seen in theaters, cantstoepwontstoep mentioned the sci-fi feature, saying that it was the "stupidest movie" they have seen in a while. Furthermore, in a reply, a Redditor added that it is the worst execution of a "worthwhile plot."
9
'Jurassic World: Dominion' (2022)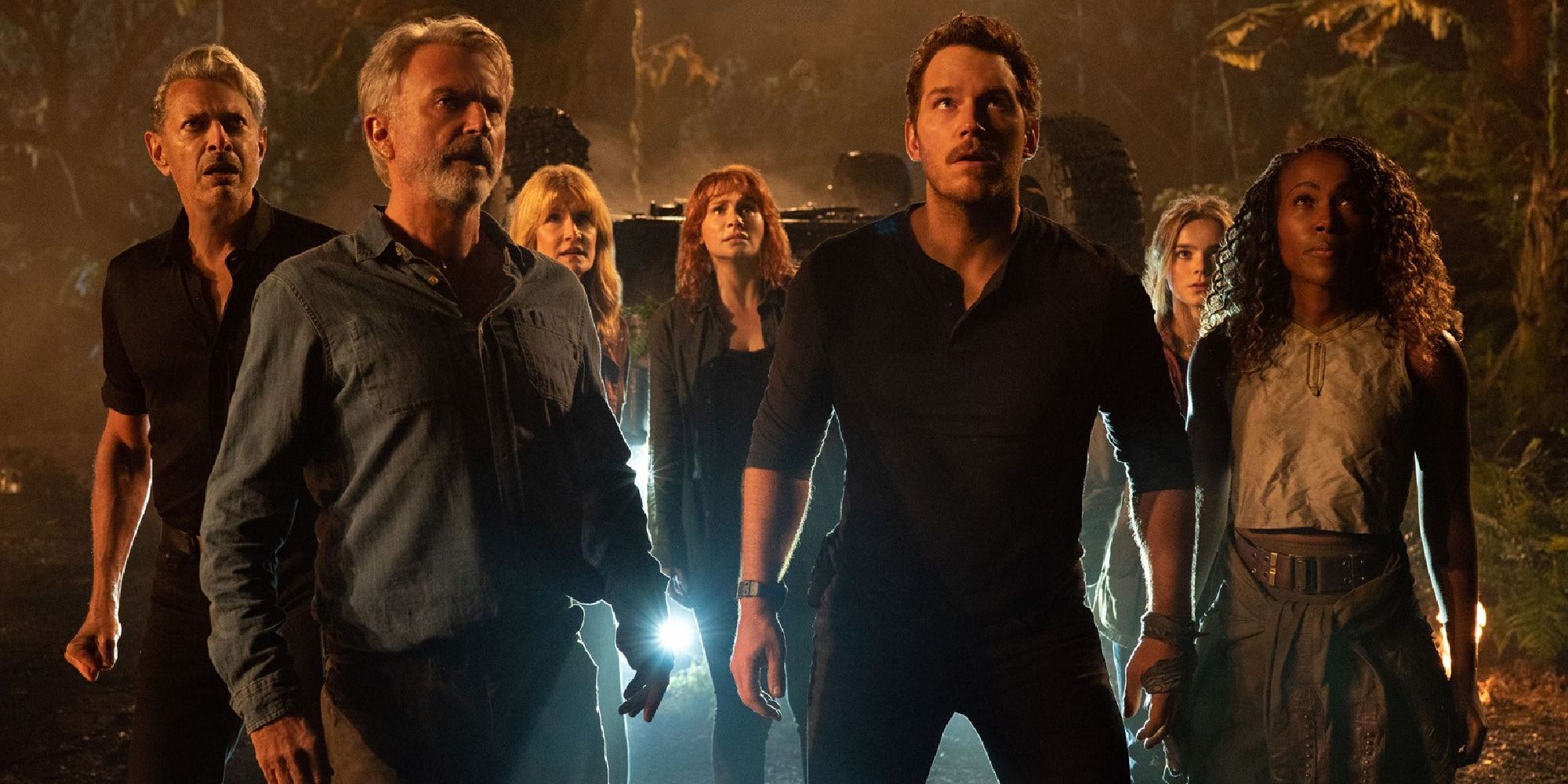 Even though it was long-awaited, the latest installment of Jurassic World ended up being a major letdown to fans of the franchise. With a low Rotten Tomatoes and IMDb score, Dominion is set four years after Fallen Kingdom and centers on Owen and Claire (Chris Pratt and Bryce Dallas Howard) as they embark on yet another adventure, while the other characters attempt to expose a conspiracy by the genomics corporation Biosyn.
"It's been awhile since I saw it so I don't remember anything about it really, I just remember being totally shocked that something like that could be made by a big budget studio," Fancy_Combination436 said. "It honestly felt like a satire of how ridiculous that realm of filmmaking has become."
8
'Moonfall' (2022)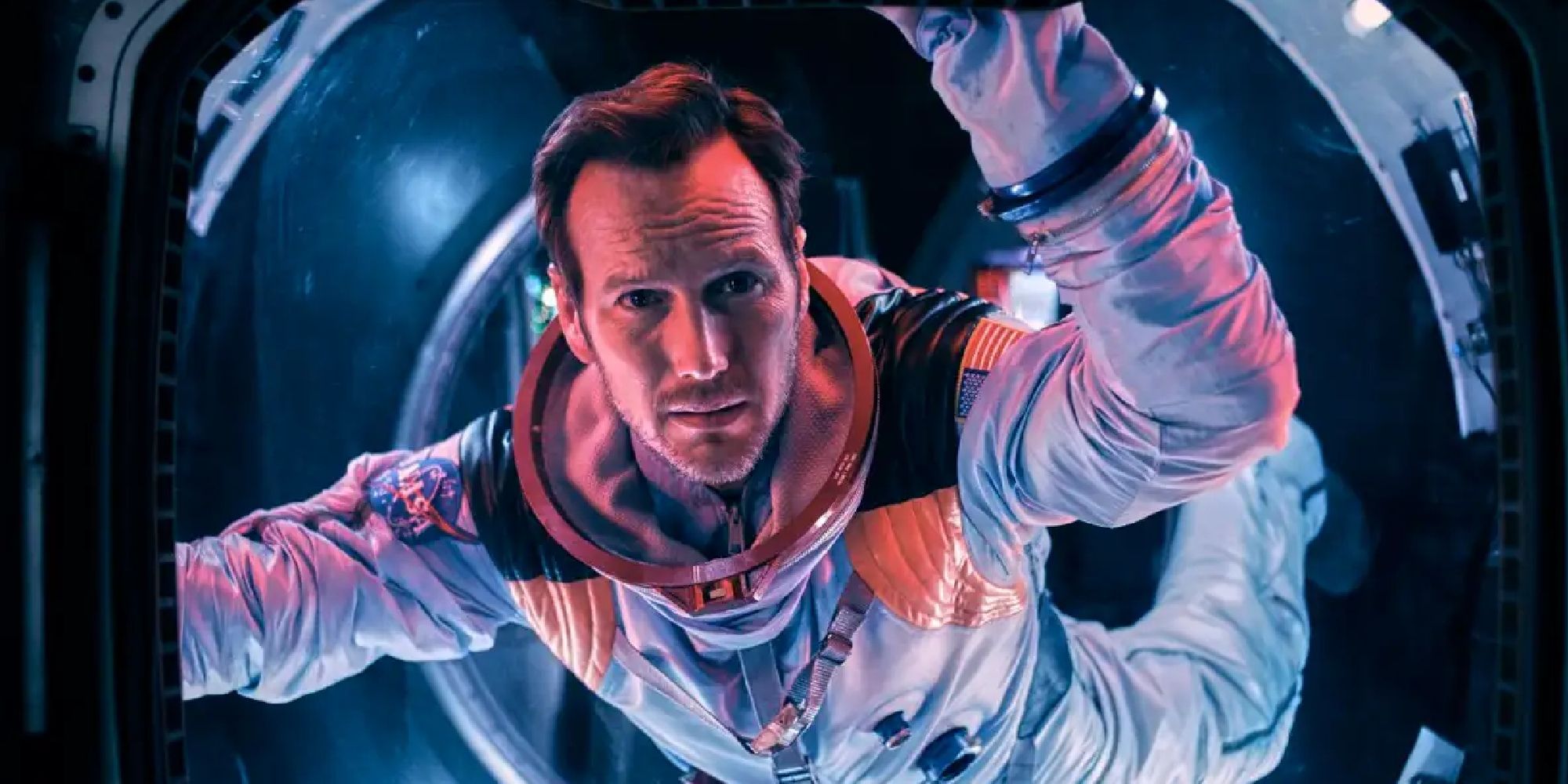 Starring Patrick Wilson and Halle Berry, Moonfall is an action-adventure sci-fi movie set in 2011, following three astronauts' Space Shuttle mission to repair a satellite. In the meantime, before tunneling into the Moon's surface, a bizarre swarm of extraterrestrial technology strikes the orbiter to terrible consequences.
see more : All 13 Kardashian-Jenner Grandkids
Although some people believe that Moonfall falls into the "so bad it's good" category of films, others simply find the Roland Emmerich movie to be straight-up terrible. "Not so bad it's good, just bad," mdmnl argued. "I don't mind splashy sci-fi/action: Independence Day was fun, Armageddon was excellent; but Moonfall was dire."
7
'Skyline' (2010)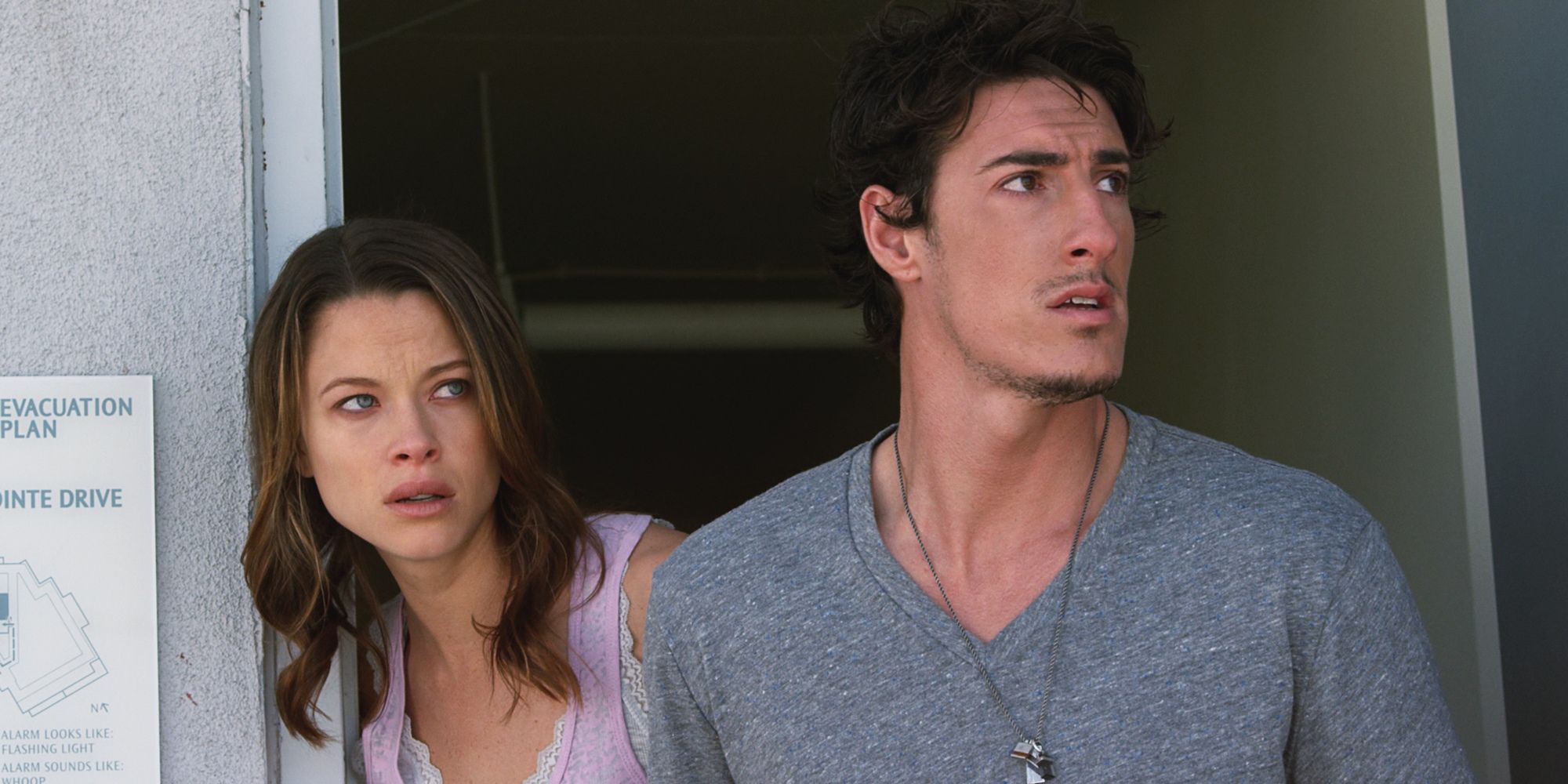 In Colin Strause and Greg Strause's sci-fi mystery thriller — the first installment of the trilogy — strange lights appear in L.A., luring people outside like moths to a flame where an extraterrestrial force threatens to consume the entire human race off the face of the planet.
According to bawjaws2000, the film features the "worst combination of plotline, acting and special effects" they have ever witnessed. In fact, there is no way to deny that Skylineisn't among the best movies of the genre, as its final result really leaves much to be desired.
6
'Pacific Rim: Uprising' (2018)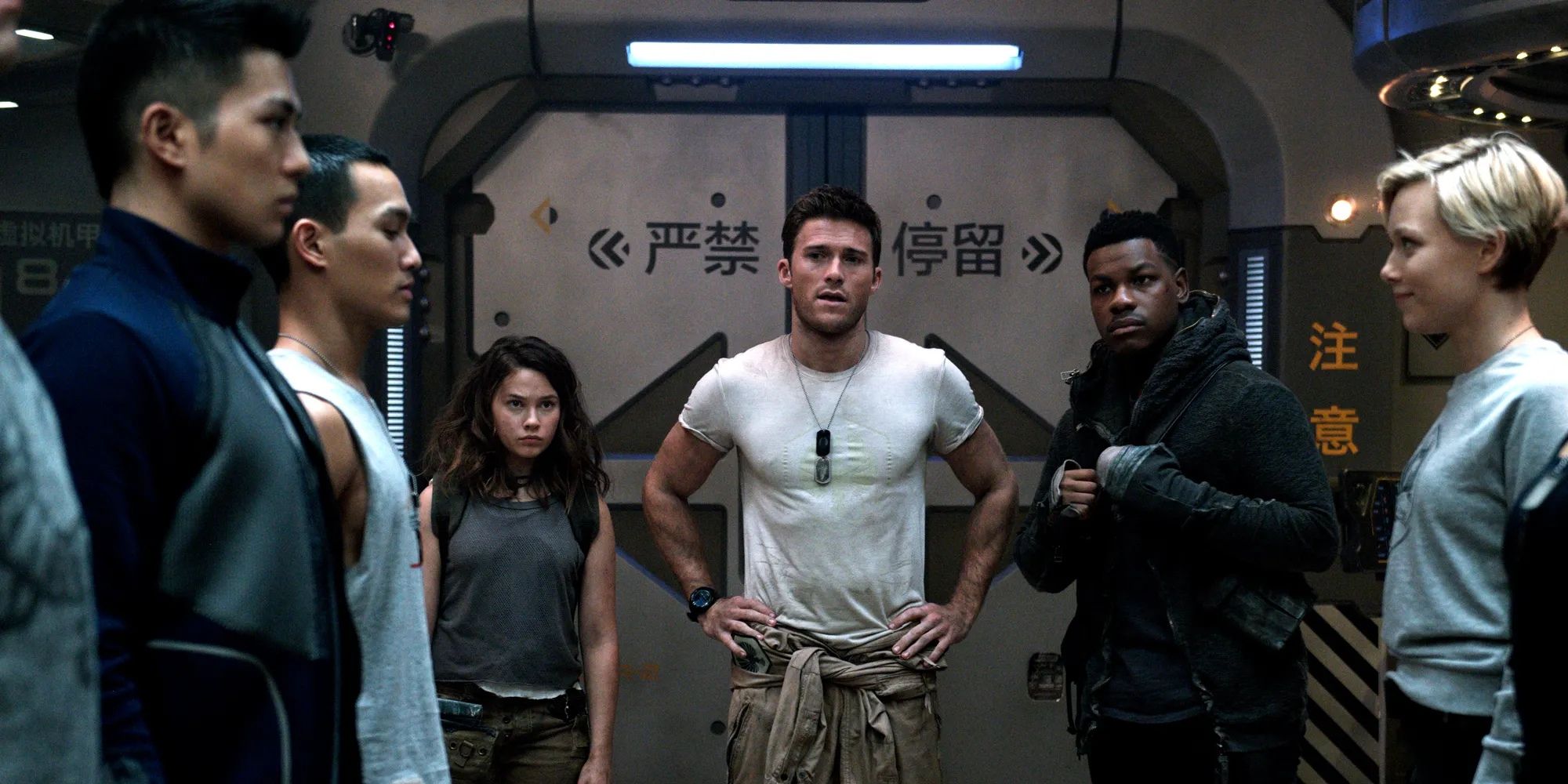 Like many franchises that should have stopped in the first installment, the second entry to the Pacific Rim franchise dashed many hopes. Directed by Steven S. DeKnight, the story follows John Boyega's Jake Pentecost as he faces one more opportunity to carry on his father's heritage after enormous sea monsters are released back into the earth with the intent of destroying it.
RELATED: Main Characters Who Didn't Return for the Movie Sequel
An unnecessary sequel to its great predecessor, Uprising is understandably not very much appreciated among general audiences, including Redditors on the platform. When a user highlighted that "not a single redeeming moment" is in the movie, shawnisboring agreed by adding that they have "never seen a sequel [redacted] on its predecessor so hard."
5
'After Earth' (2013)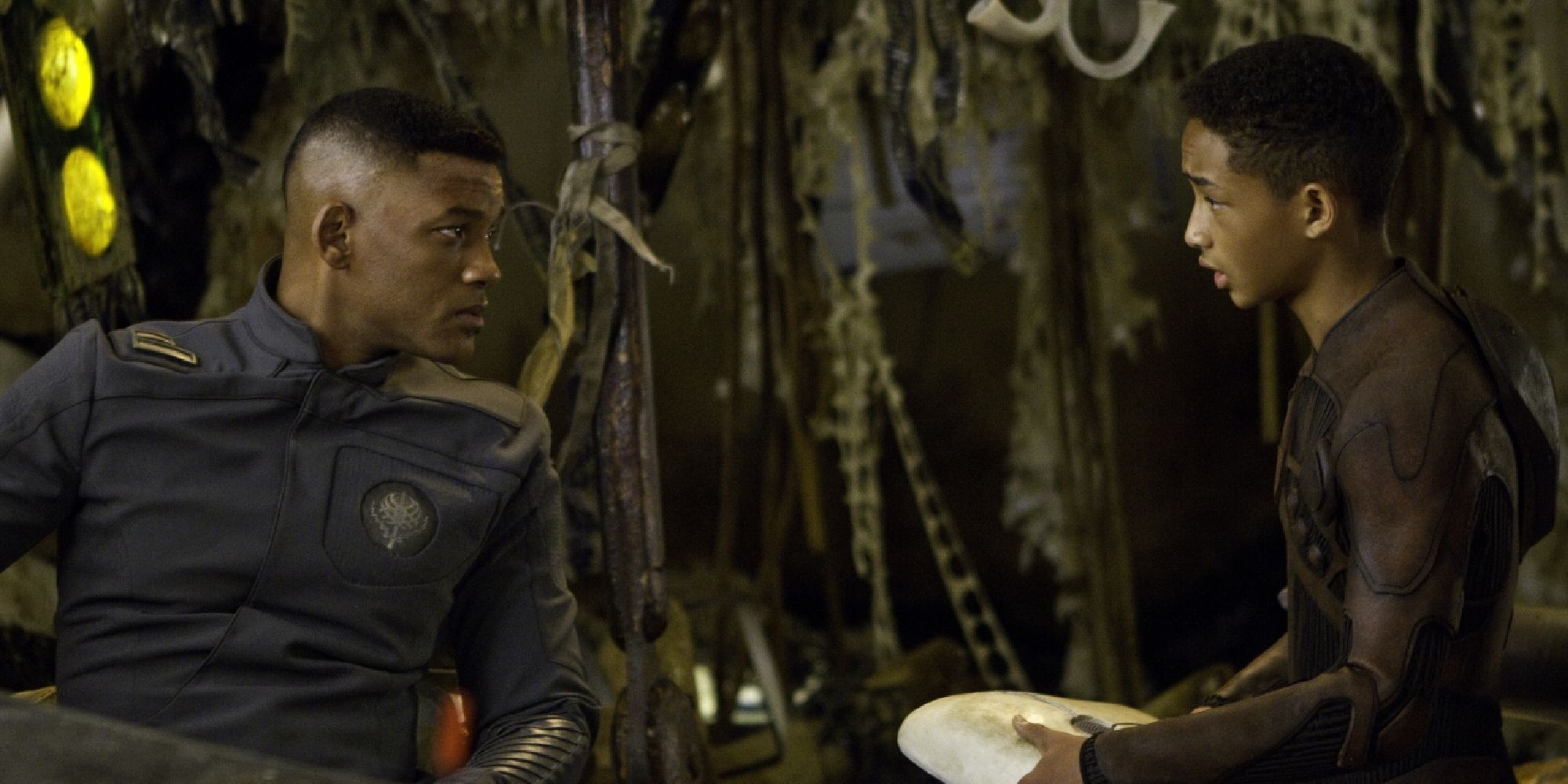 Featuring father-son duo Will and Jayden Smith, After Earth is an action-adventure science fiction flick by M. Night Shyamalan loosely based on an original story idea by Will Smith himself, which revolved around a father-and-son trip taking place 1,000 years in the future as humankind fled Earth to another planet due to a catastrophic environmental disaster.
"After Earth? That is hilariously bad. Another M. Night Shyamalan special," BaggedBoostedStacked joked when JasonDynamite mentioned the film in a comment. With an impressive 12% score on the Tomatometer, the 2013 movie is often regarded as one of M. Night Shyamalan's most uninteresting and lifeless features.
4
'The Happening' (2008)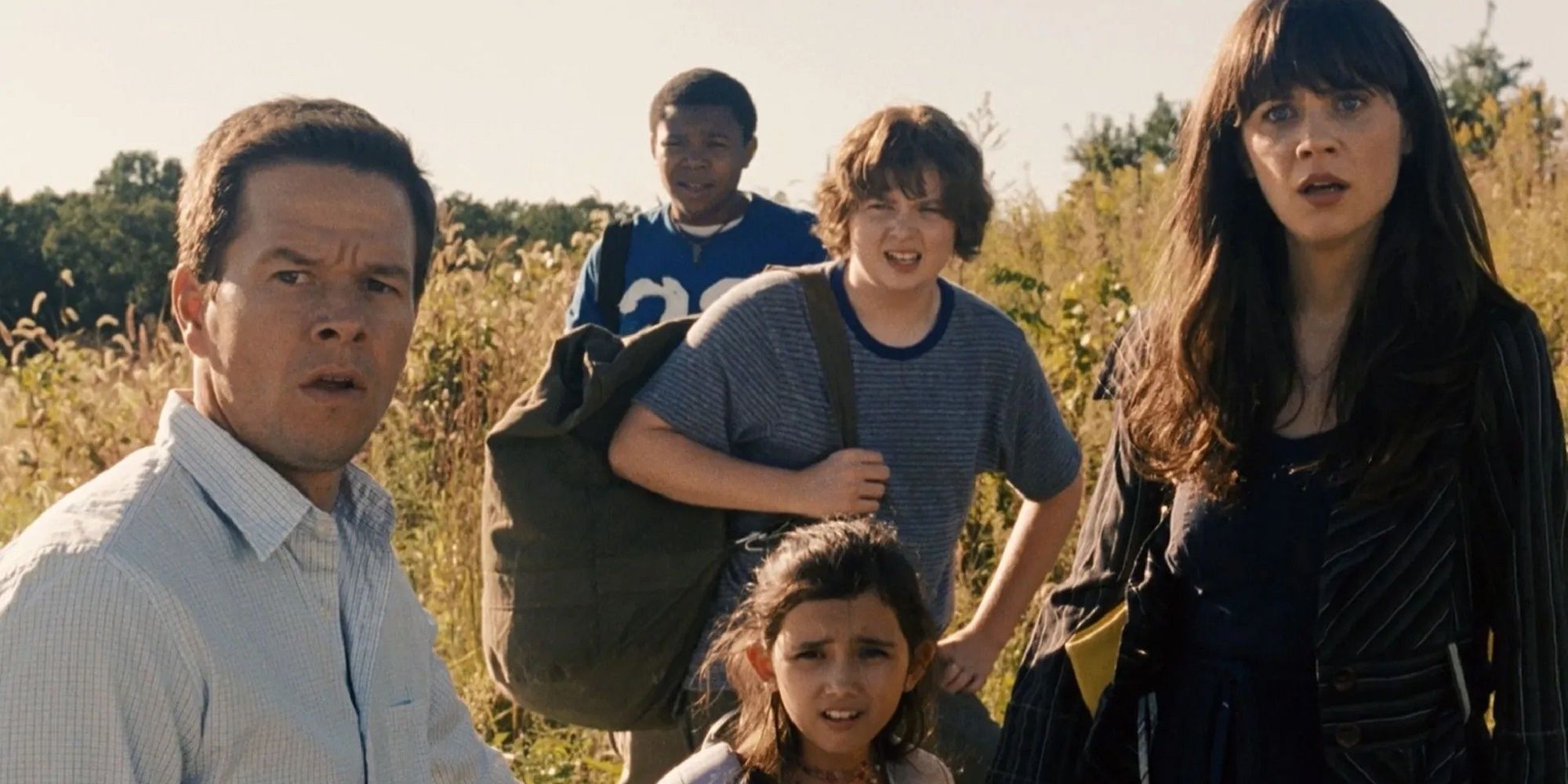 see more : The 10 Best Chow Yun-Fat Movies, Ranked
Also directed by the filmmaker who was just mentioned, The Happening centers on science teacher Elliot Moore (Mark Wahlberg), his wife Alma (Zooey Deschanel), and his colleague Julian (John Alberto Leguizamo). Humanity attempts to survive as a life-threatening cataclysmic danger manifests itself out of the blue sky.
Even though it features some violent images, The Happening is considered one of the most boring movies to date as well as one of 2008's worst. "Nothing happens," Doozenburg said. "That movie is 90 mins of Mark Wahlberg running away from the wind," Chester-Ming replied. "Literally one of the worst movies I've ever seen."
3
'The Adventures of Pluto Nash' (2002)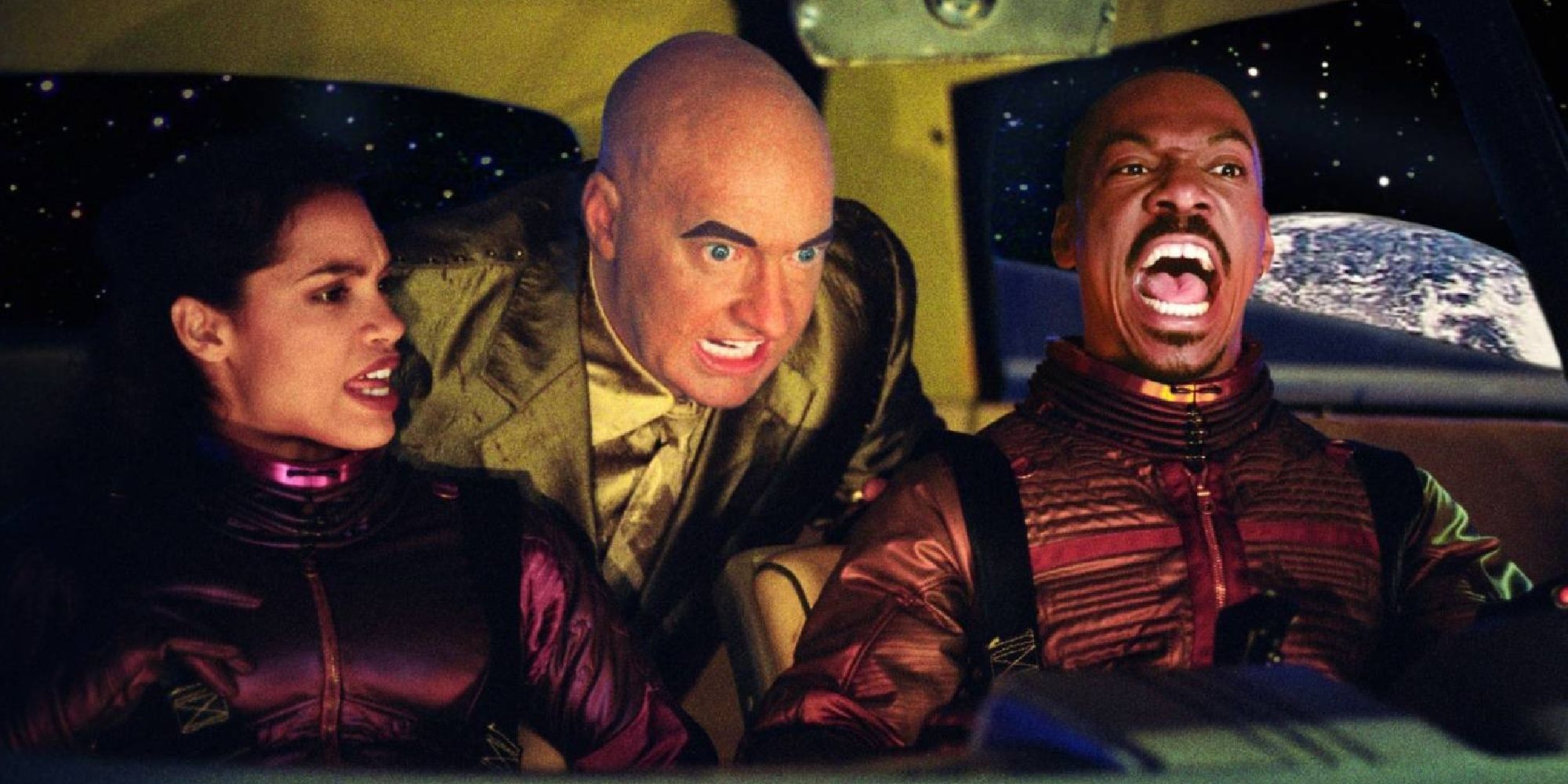 This sci-fi action comedy starring the legendary Eddie Murphy follows the successful proprietor of the hottest nightclub in the universe as he gets into serious trouble for refusing to sell his establishment to lunar gangster Mogan (Joe Pantoliano), who also happens to be assisting the enigmatic Rex Crater in hatching a scheme to conquer the entire moon.
Featuring a poor script and acting performances, Ron Underwood's box office bomb (considered one of the biggest financial catastrophes of any film to date, with a loss of $95.59 million), Pluto Nash is also severely mentioned by users on the website. "I went on a holiday by bus around 20 years ago and it was the only movie they had brought along to show on the way as entertainment," Chuth2000 wrote. "Painful experience."
2
'Cosmic Sin' (2021)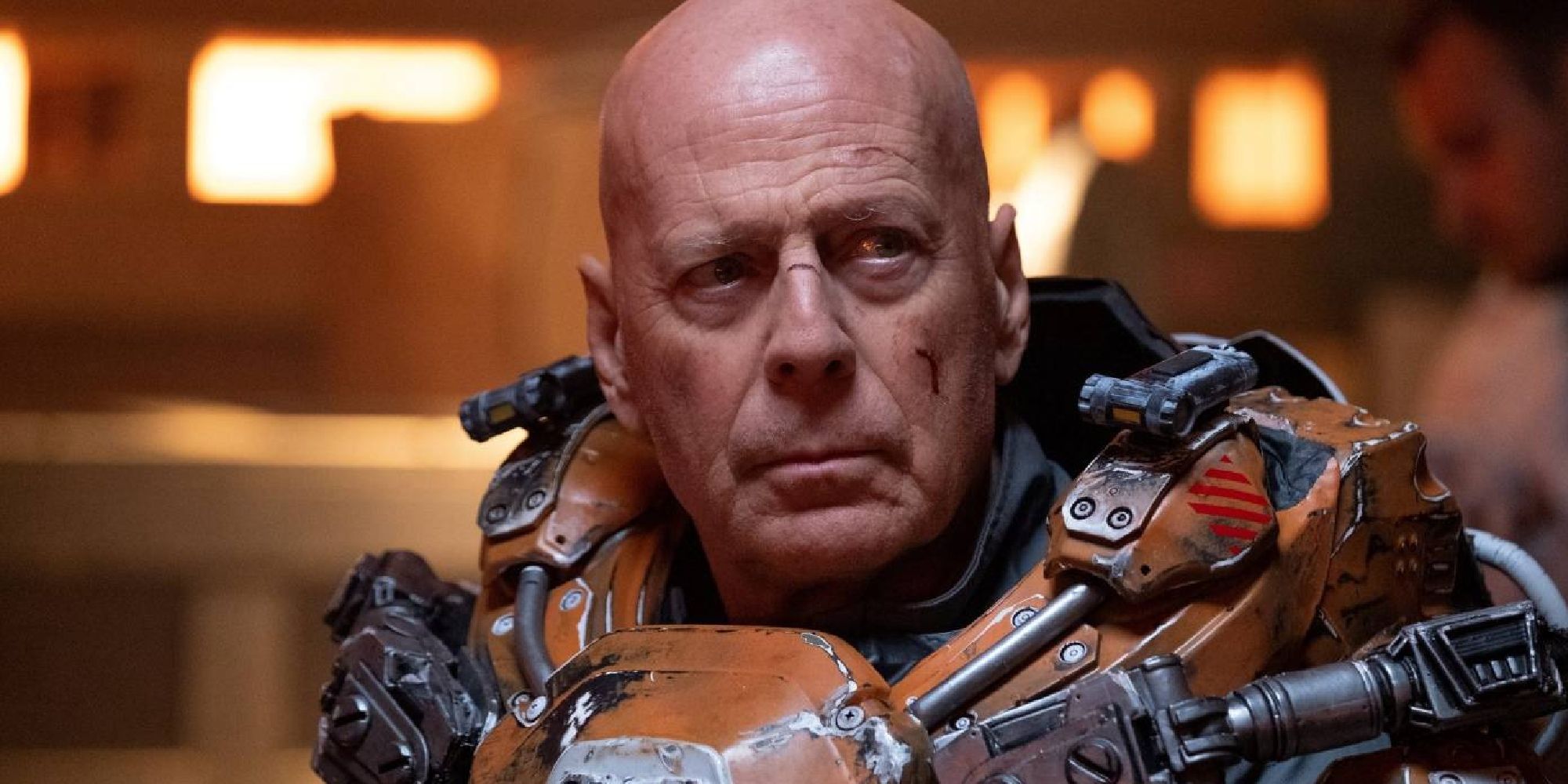 In Cosmic Sin, a science fiction action film directed by Edward Drake, Bruce Willis brings rogue General James Ford — recalled to duty in the year 2524, four centuries after humanity first began colonizing the outer planets when a hostile alien fleet attacks soldiers on a far-off planet — to life. In this space mission, Ford and a group of elite warriors attempt to avert the impending onslaught before time runs out.
RELATED: The Best Late-Career Bruce Willis Movies, Ranked by Rotten Tomatoes
Users on the platform seem to be pretty positive that Cosmic Sin is one of the worst science fiction movies of recent times, with Astropictures1234 even making a post to highlight how bad it is. "I genuinely cannot fathom how totally awful it was. Sadly Bruce Willis was roped into doing it somehow along with Frank Grillo. The plot was totally bonkers and almost incomprehensible," they wrote.
1
'Battlefield Earth' (2000)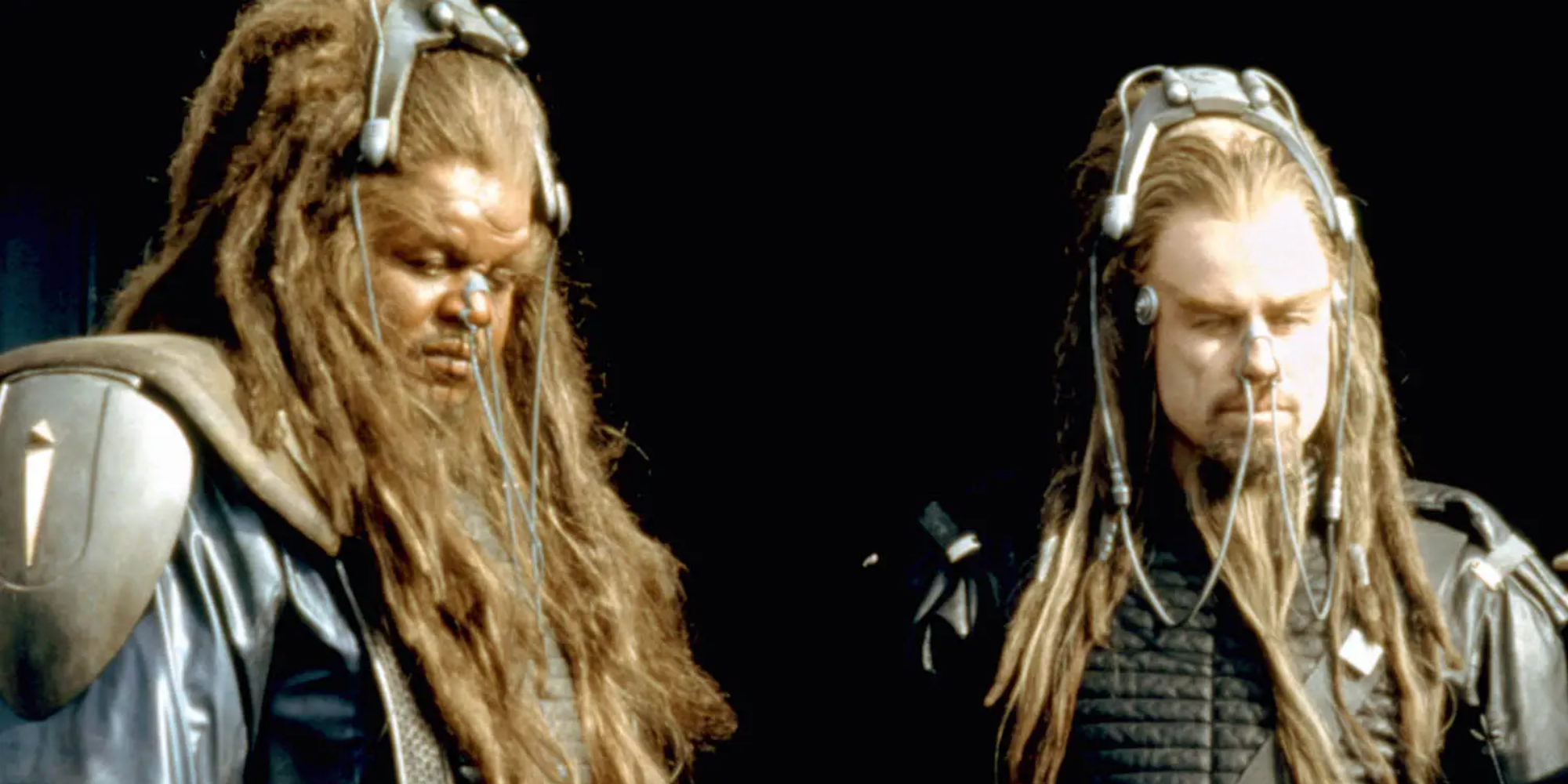 Widely regarded as one of the weakest sci-fi movies of all time (perhaps except by Quentin Tarantino), Battlefield Earth takes the crown for worst film in the genre. Roger Christian's film stars John Travolta, Barry Pepper, and Forrest Whitaker and illustrates the year 3000 A.D., when the Earth was lost to an alien race named Psychlos.
"This is the answer. I walked out," InquisitiveMushroom replied when purplestuf named the film in a "worst movie you saw in theaters" discussion. "Battlefield Earth is far worse than The Last Airbender, The Happening, Howard The Duck, Pluto Nash, and just about anything else," they said. "What a horrible stinker."
KEEP READING: Best Cheesy Sci-Fi Movies, According to Reddit
Source: https://dominioncinemas.net
Category: Lists