The evil future trope is a common one in long-running television shows. They're more common in shows that involve magic, science, or superheroes. The general premise involves one or more of the main characters arriving in a future (or even the present), that has been altered into a dystopia where villains are in power.
Sometimes the heroes are the cause of this change in the timeline, while other times it is outside their control. Regardless, they usually have to team up with alternate-reality versions of their friends and loved ones to restore the status quo.
10
"Time Heals" – 'Ben 10 Alien Force'
Season 3, Episode 15, 2010
Gwen (Ashley Johnson) steals a book from the sorcerer, Hex (Khary Payto) that contains a time travel spell. Against the advice of Professor Paradox (David McCallum), she goes back in time to stop Kevin (Greg Cipes) from getting mutated when Ben (Yuri Lowenthal) tried to hack into the Omnitrix. She succeeds, but now Hex has taken over the world.
"Time Heals," has an interesting message. It preaches that, rather than try to fix the mistakes of the past, one should focus on the present and find a way to fix them in the future. Ironically, Gwen's solution actually makes Kevin's situation worse, as in the new timeline, he's turned into a mindless servant to the villains.
9
"Time After Time" – 'Xiaolin Showdown'
Season 3, Episodes 12 & 13, 2006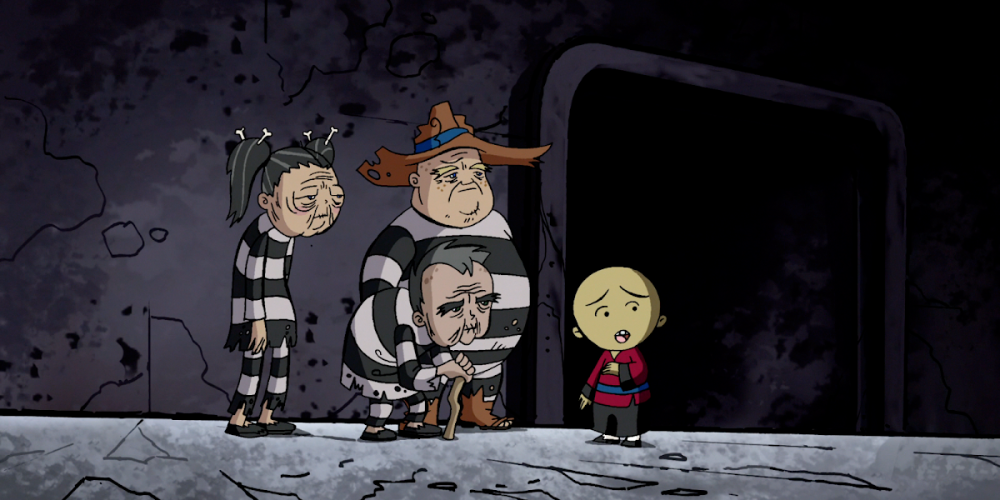 Master Fung (Maurice LaMarche) announces to his pupils that they will go on a quest of their choosing in order to decide on a team leader. Omi (Tara Strong), gets the idea to use the Sands of Time to go back in time and stop Chase Young (Jason Marsden), from being turned to the side of evil. He freezes himself for eighty years in a failed attempt to talk to his future self, only to learn that his enemy, Jack Spicer (Danny Cooksey) took over the world.
The sight of Omi's aged friends, and the cost that's required for him to go back in time, is enough to leave Omi frozen in shock. The second episode also leads to an evil present, as Omi's plan to keep Chase good has a ripple effect he couldn't have predicted. Despite this, it has an optimistic message about leading others through adversity and that hope can be found even in the darkest moments.
8
"Operation F.U.T.U.R.E" – 'Codename: Kids Next Door'
Season 3, Episode 1, 2004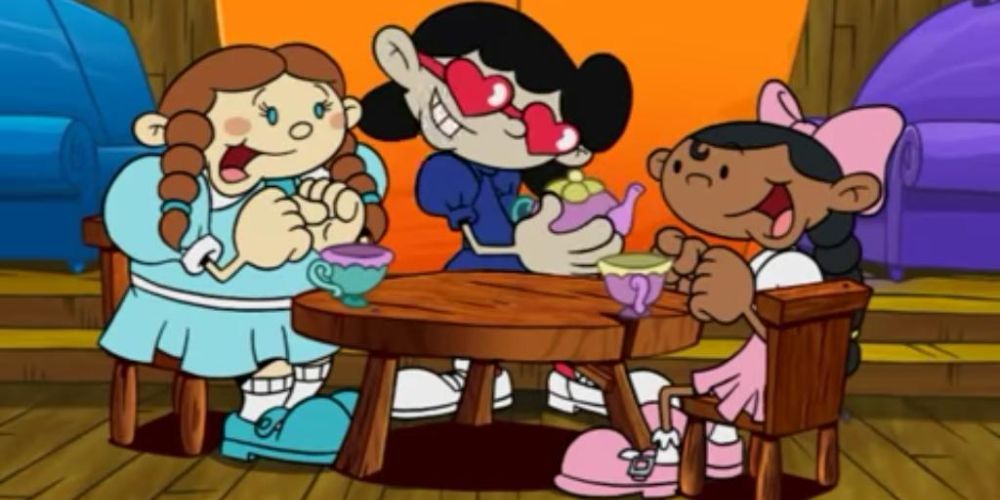 Numbuh 4 (Dee Bradley Baker) is sent to a boarding school for girls by his parents since he's broken out of all others. He learns that the school is operated by a kid named Margie (Candi Milo), who is in contact with her future self. Using technology from the future, Margie makes a weapon that can turn anyone into a feminine girl.
Related: 10 Cartoon Network Shows That Should Be Represented in Multiversus
see more : The 12 Most Intense Movies of All Time, According to Reddit
Cut to seventy-five years in the future, and the remaining boys are led by an elderly Numbuh 4 in an underground resistance. All seems lost until the granddaughter of Numbuh 3 (Lauren Tom), defects to the boys because she grew up on stories of boys and girls playing together. Unlike other boys vs girls episodes, this one chooses not to make one sex superior, but shows the importance of both being treated equally.
7
"Speed Demon" – 'The Powerpuff Girls'
Season 2, Episode 12, 2000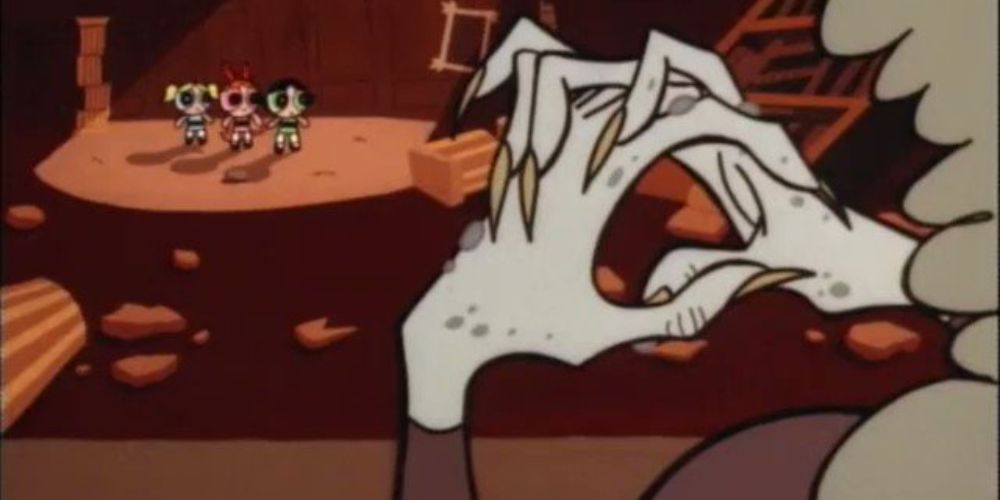 The Powerpuff Girls are excited for after school to go on a vacation outside of Townsville over the weekend. At Buttercup's (Elizabeth Daily) suggestion, they race home as quickly as possible. Unfortunately, they travel so fas they go fifty years into the future, where the evil HIM (Tom Kane) has taken over Townsville.
This is by far the darkest episode of the show. If seeing Townsville in ruins wasn't bad enough, beloved characters are either dead or left so traumatized that they can't trust their own judgment. The worst comes when the survivors surround the girls and, in ghoulish voices bereft of life, say that this is all their fault.
6
"Same As It Never Was" – 'Teenage Mutant Ninja Turtles'
Season 3, Episode 21, 2005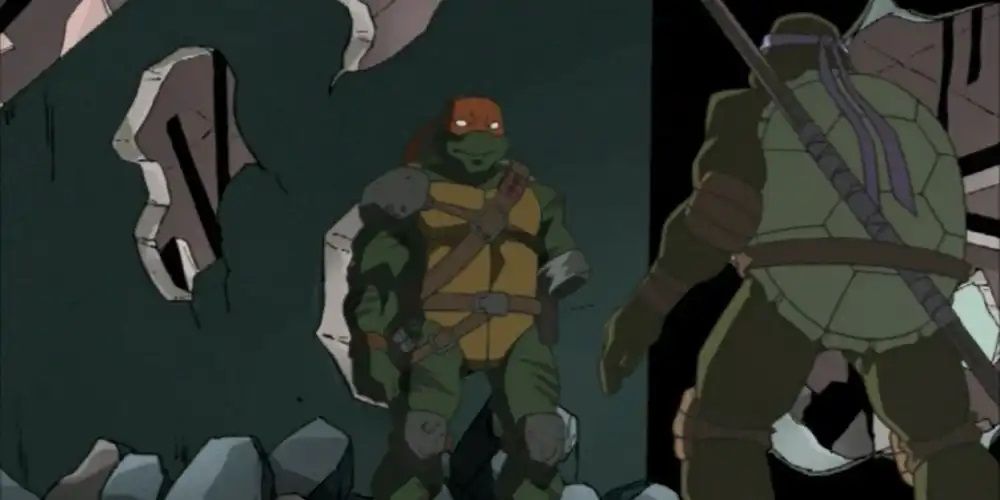 After being thrown across time and space by Ultimate Drako (Ted Lewis and Marc Thompson), Donatello (Sam Riegel) arrives in the year 2035. The Shredder (Scottie Ray) has taken over the world, Master Splinter (Darren Dunstan) is dead, and the turtles have drifted apart. After meeting up with April (Veronica Taylor) and her resistance, Donny tries to come up with a plan to defeat the Shredder.
Related: This Teenage Mutant Ninja Turtles Movie Beat Marvel to the Multiverse
4Kids Entertainment is mostly known for its hilarious localized dubs of anime, but it pulled no punches with this cartoon. This episode gets dark, both for the body count it racks up, and how it tackles the family drama between the turtles. Leonardo (Michael Sinterniklaas) and Raphael (Greg Abbey) have it worst: they always butt heads in the past, but the death of Splinter has them now at one another's throats.
5
"Future Tense" – 'Gargoyles'
Season 2, Episode 43, 1996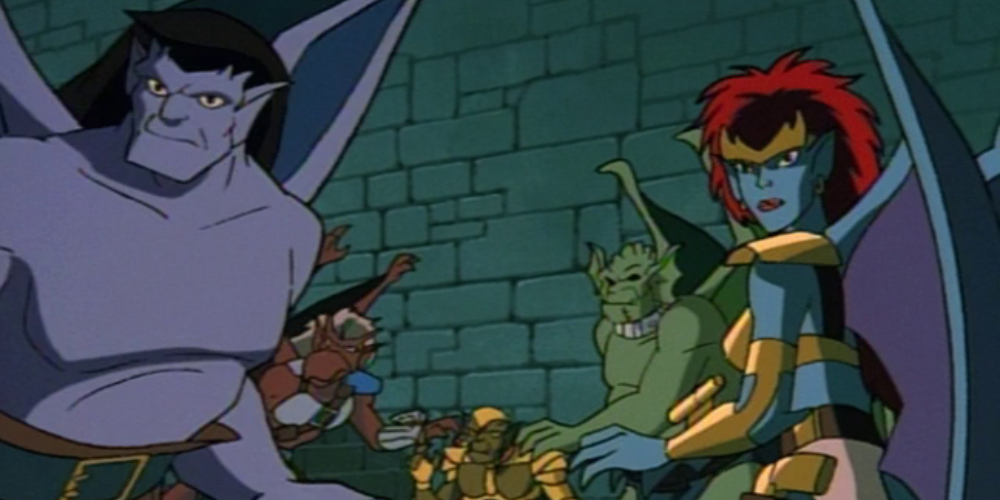 After months of trying to make their way back to Manhatten, Goliath (Keith David), Elisa (Salli Richardson), Angela (Brigitte Bako), and Bronx (Frank Welker) return to New York City forty years after they left. David Xanatos (Jonathan Frakes) has turned it into a totalitarian state and plans to do the same to the rest of the world. The only hope is a resistance led by Brooklyn (Jeff Bennett) made up of Goliath's friends and enemies.
"Future Tense" is one of the best episodes of Gargoyles. Every moment piles on the tragedy, from seeing how war has scarred beloved characters to watching them die in a final assault to stop Xanatos. The ending twist is one of the show's best and serves as an effective setup for the show's next major storyline.
4
"How Long is Forever" – 'Teen Titans'
Season 2, Episode 1, 2002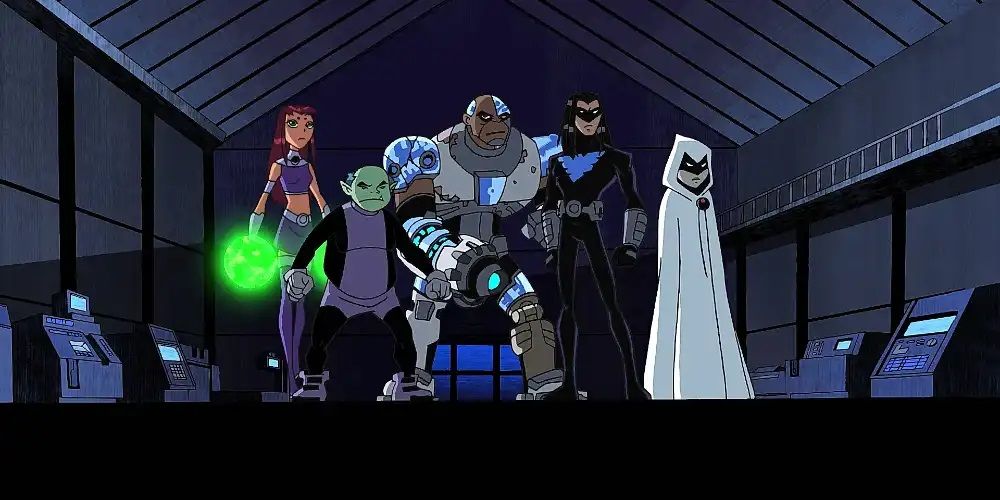 see more : Kourtney and Kim Kardashian's Top 5 Fights
Starfire's (Hynden Walch) plans to celebrate a Tamaranean holiday about friendship are interrupted when a villain from the future, Warp (Xander Berkeley), tries to steal an antique clock. When he tries to escape, Starfire jumps into his time portal and damages his device. This sends her twenty years into the future, where her friends have drifted apart.
Related: 'Teen Titans': 10 Best Comedic and Silly Episodes of Cartoon Network Series
It's heartbreaking to see how the breakup of the team affected each Titan. Robin (Scott Menville) took it the best and still fights crime, but Cyborg (Khary Payton) is a depressed shut-in, Beat Boy (Greg Cipes) made himself into a show side attraction, and Raven (Tara Strong) has gone insane. Warp also presents interesting themes about the future: is it set in stone and unchangeable, or is it determined by our actions?
3
"The Savage Time" – 'Justice Leauge'
Season 1, Episodes 24 – 26, 2002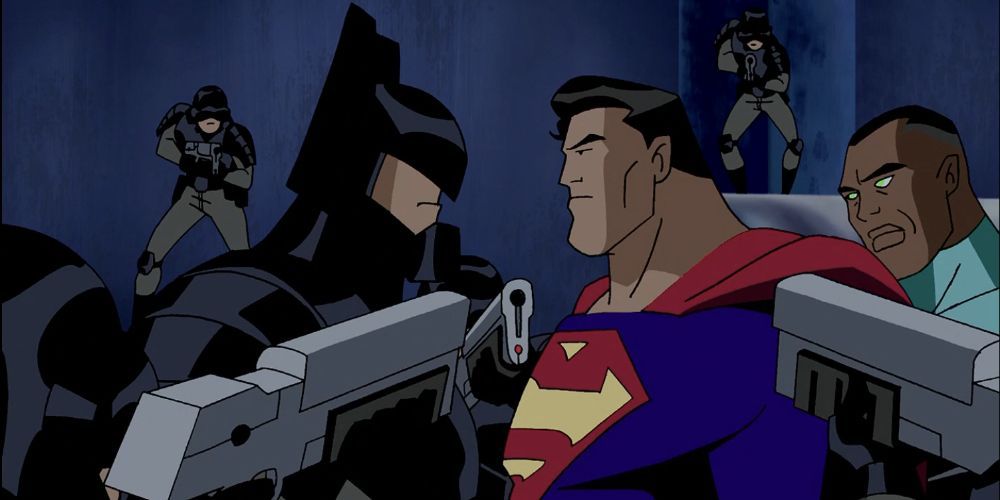 After returning from space, Superman (George Newbern), Green Lantern (Phil LaMarr), Wonder Woman (Susan Eisenberg), The Flash (Michael Rosenbaum), Martian Man Hunter (Carl Lumbly), and Hawkgirl (Maria Canals), find that the world is changed. It has been conquered by a man named Vandal Savage (Phil Morris) using time travel to help the Axis Powers win World War II. Aided by an alternate reality Batman (Kevin Konroy), the Justice League prepares to go back in time.
"The Savage Time," caps off season one in an epic way. The first episode shows a dystopian future filled with fascist imagery and an armored Batman leading underground rebels. Once the League goes back in time, they get split up and join forces with wartime DC heroes to take down Germans armed with futuristic weapons.
2
"The Ultimate Enemy" – 'Danny Phantom'
Season 2, Episodes 8 & 9, 2005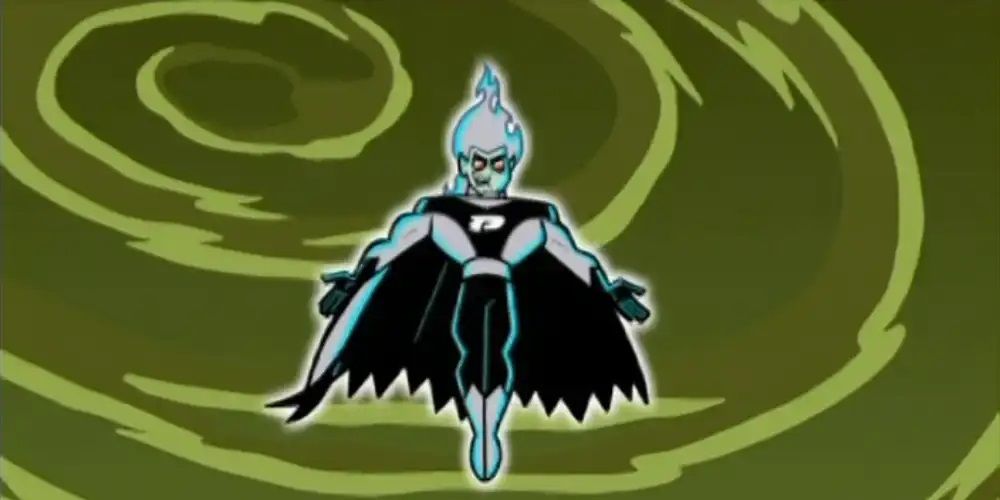 It's time for the Career Aptitude Test at Casper High, and Danny (David Kaufman) is nervous that his future won't amount to anything. To make things worse, mysterious ghosts from the future keep attacking him. They are sent by Clockwork (David Carradine), a ghost who controls time, to prevent a future where Danny grows into the most evil ghost on Earth.
Related: 'Danny Phantom': The 10 Best Episodes, According to IMDb
This two-parter uses its dark future to explore themes of grief, self-worth, and high expectations. It does this through incremental choices which steadily build into deadly consequences. Then there is Dark Danny (Eric Roberts), whose powers and monstrous personality make him one of the show's most evil villains.
1
"Channel Chasers" – 'The Fairly OddParents'
Season 4, Episode 25, 2004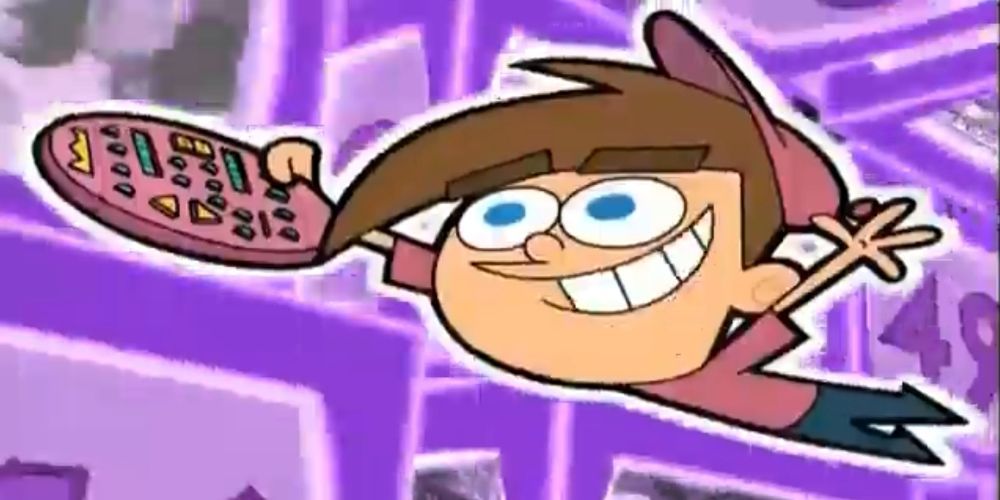 Tired of his parents' obliviousness towards his evil babysitter, Vicky (Grey DeLisle), Timmy (Tara Strong) wishes for a pair of magic remotes that can take him to television. Unfortunately, Vicky takes one and intends to use it to go to the history channel and become the dictator of Earth. What's more, a henchman of Vicky's from the future (Alec Baldwin) comes back in time and pursues Timmy.
This made-for-television movie could have been the perfect end for The Fairly OddParents. It wrapped up the over-arching storyline regarding Timmy's relationship with his parents and presented dozens of hilarious parodies of classic and, at the time, contemporary shows. The glimpses of the dark future are brief, but they provide strong stakes, and there is a good twist involving the time traveller.
Next: The 15 Best Cartoons From the '90s, Ranked
Source: https://dominioncinemas.net
Category: Lists