With his chiseled good looks, infectious charisma, and ability to portray anything from violent and shady criminals to goofy comedic relief, Brad Pitt has become an icon of the film industry over a career spanning more than 30 years. Getting his big break in the early 90s, Pitt has proven himself to be effective as a leading man, an antagonist, and even as an impactful side character.
Throughout his illustrious career he has worked alongside many of the modern day's greatest filmmakers, starred in massive blockbuster hits, and won two Academy Awards (one for acting and one for his efforts as an executive producer). From harrowing crime dramas to unforgettable biopics, historical epics, and timeless classics, Pitt's filmography is relentlessly impressive, with these credits among the actor's very best.
15
'Interview with the Vampire' (1994)
An entrancing mixture of period piece drama, horror thrills, and dark fantasy allure, Interview with the Vampire was effectively the film which transformed Pitt into an all-conquering movie star. It traverses across the life of a centuries old family as he shares his experiences with a biographer in the modern day.
From his turning at the hands of the wickedly evil Lestat de Lioncourt (Tom Cruise) to his violent ventures in Europe with a young vampire who he treats as a daughter, the movie got by with its gothic appeal and genre-meshing intrigue. It's become something of a 90s classic within Pitt's filmography and was re-imagined as a television series in 2022.
14
'Babel' (2006)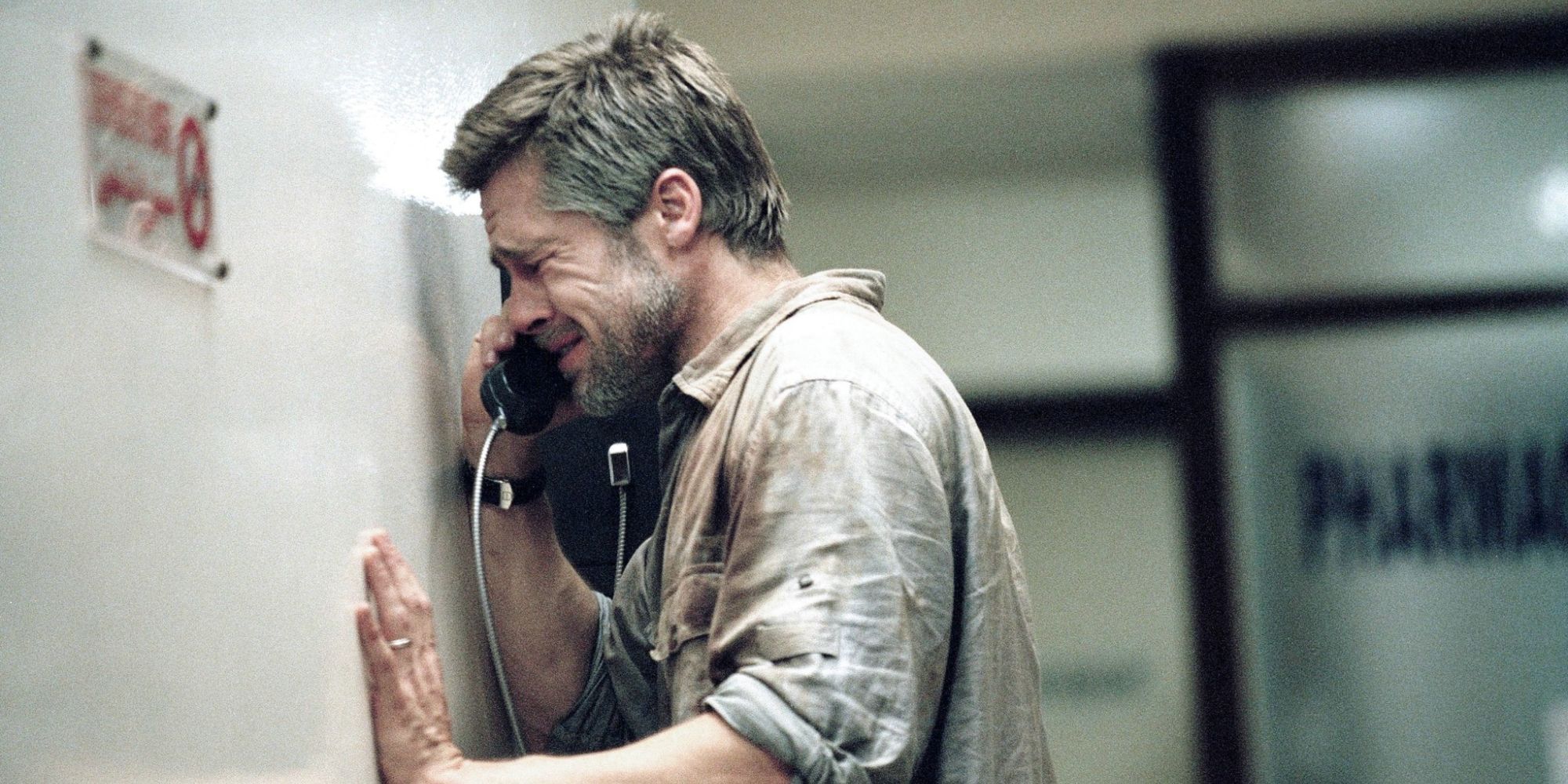 Under the masterful direction of Alejandro González Iñárritu, Babel struck a chord with audiences as a winding, interwoven tale of misfortune and circumstance. It follows the two young sons of a goat herder whose experimentation with a rifle goes horribly wrong, the vacationing American couple befallen by tragedy because of the boys' mistake, their own troubles back home concerning their children and nanny, and a deaf Japanese girl struggling to live with her disability.
The film had a power in its vast scope and made terrific use of its quieter moments to have an overwhelming thematic heft. While its narrative is a lot to digest, the characters and performances helped make the film more appealing.
13
'The Tree of Life' (2012)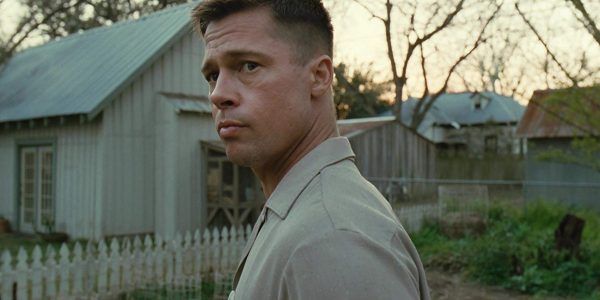 From the ever-enigmatic Terence Malick, The Tree of Life mixes complex philosophical ponderings with palpable, atmospheric moodiness and a cast of A-listers at their very best. The family drama focuses on a young boy's upbringing, showcasing the conflicting lessons he learns from his parents and the impact his youth has on his later life.
RELATED: Movies About Christianity That Critics Loved A through-provoking narrative which borders on being whimsical, there is little in the way of meaningful, linear plot for audiences to latch on to, but fans of Malick adored the contemplative exercise. It was also terrific to see Pitt feature as the domineering and hypocritical Mr. O'Brien struggling to raise his sons to be prepared for the cruelty of the world.
12
'True Romance' (1993)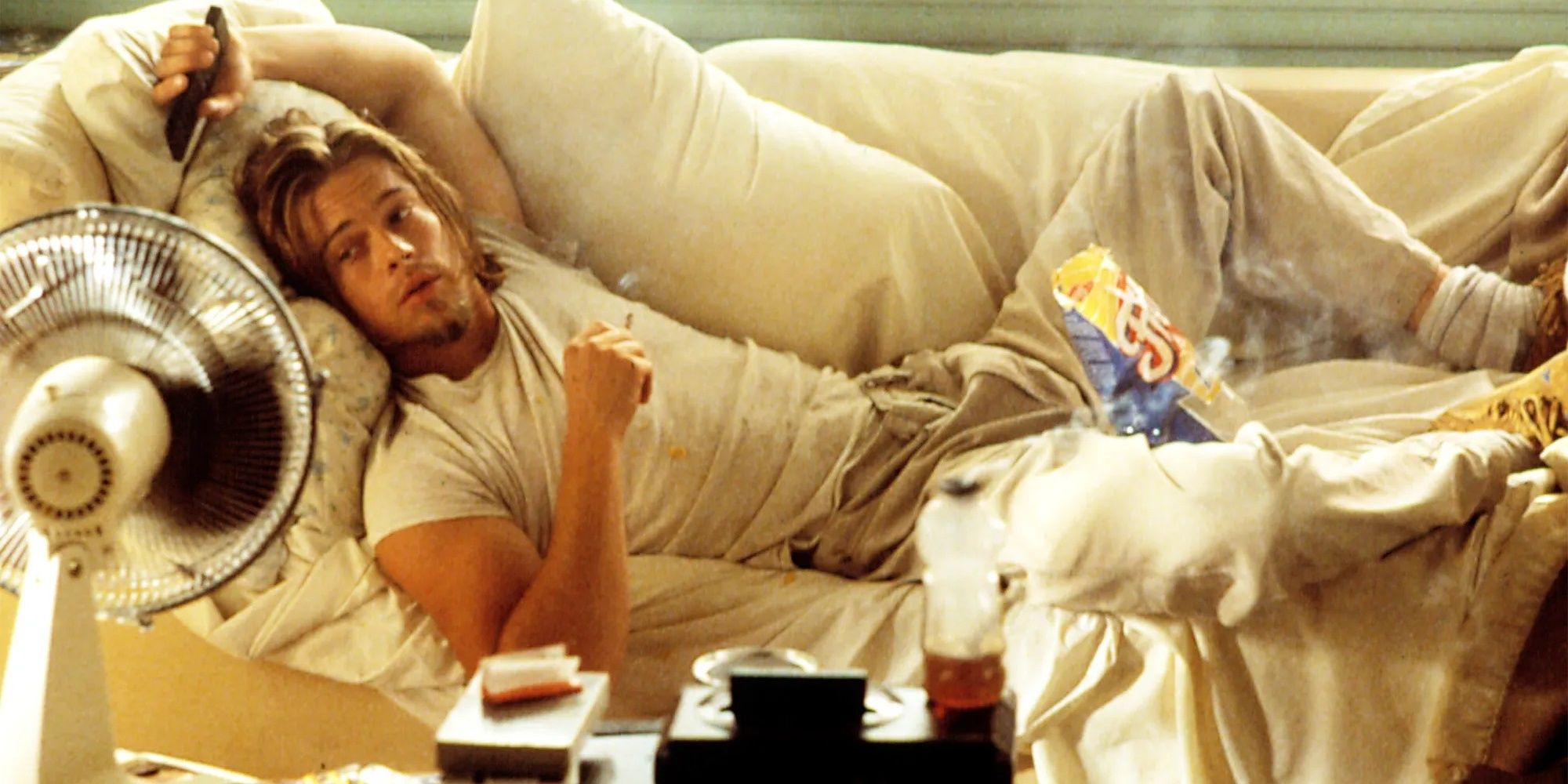 A cult classic of the 90s' explosive taste for gritty yet comedic genre-mashes, True Romance overcame its poor box office performance to become an enduring fan favorite. It follows the abrupt relationship between a reserved cinephile and a prostitute which spirals into a chaotic fight for survival when Clarence (Christian Slater) kills his lover's pimp and flees with his stash of stolen drugs.
RELATED: 'Bullet Train' & 9 of Brad Pitt's Most Chaotic PerformancesDirected by Tony Scott from a screenplay by Quentin Tarantino, it thrives as a violent, untamed romantic thriller with underlying heart on account of its stars' earnestness and chemistry. Among the star-studded cast, Brad Pitt made an appearance as Dick's (Michael Rapaport) stoner roommate Floyd in a minor role.
11
'Snatch' (2000)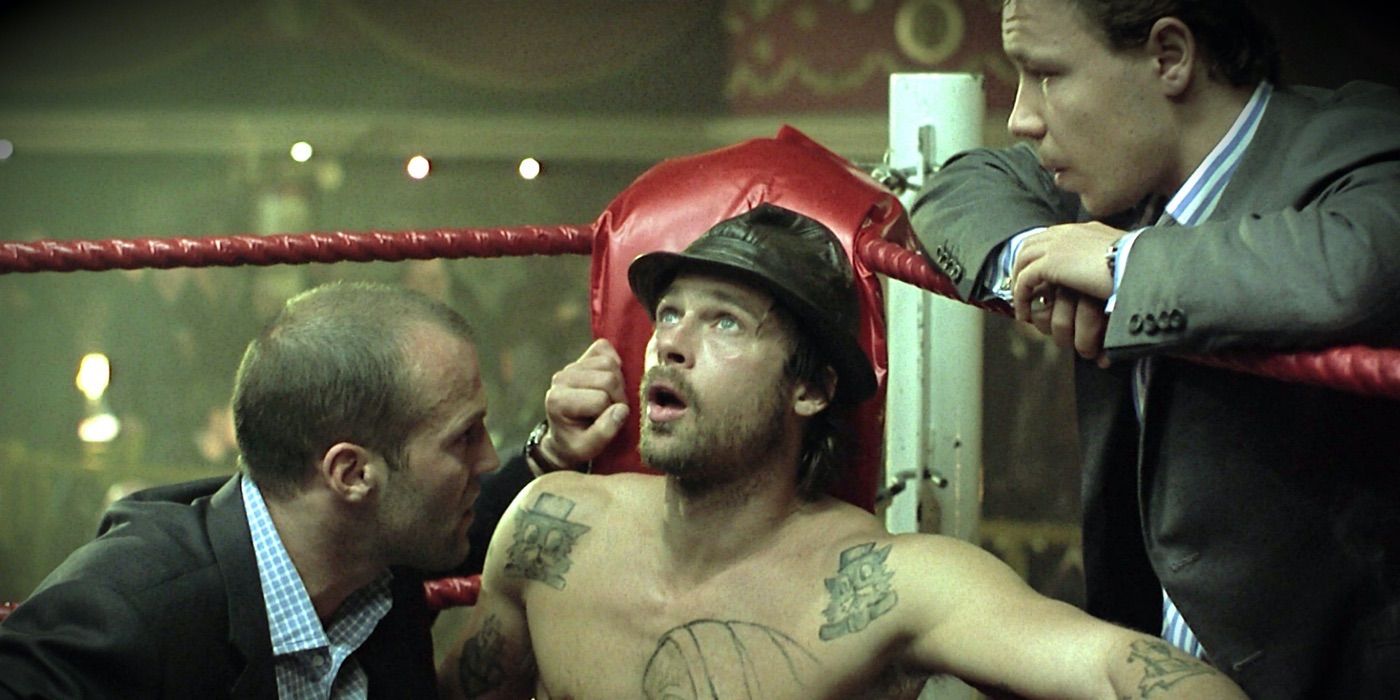 A cult classic comedy-crime film, Snatch showcases Guy Ritchie at his absolute best. Set amid London's criminal underbelly, it focuses on the entwined stories of crooked fight promoters, gangland enforcers, and armed robbers in pursuit of a stolen 86-carat diamond.
see more : All 13 Kardashian-Jenner Grandkids
With a gritty presentation and wonderfully sharp cockney wit, Snatch excels as a raucous hit of moving parts infused with black comedy and crime intrigue. Amid its litany of engrossing and memorable characters, Pitt was particularly striking as the gypsy bare-knuckle boxing champion who proves to be difficult to manage through a number of rigged bouts.
10
'Ocean's Eleven' (2001)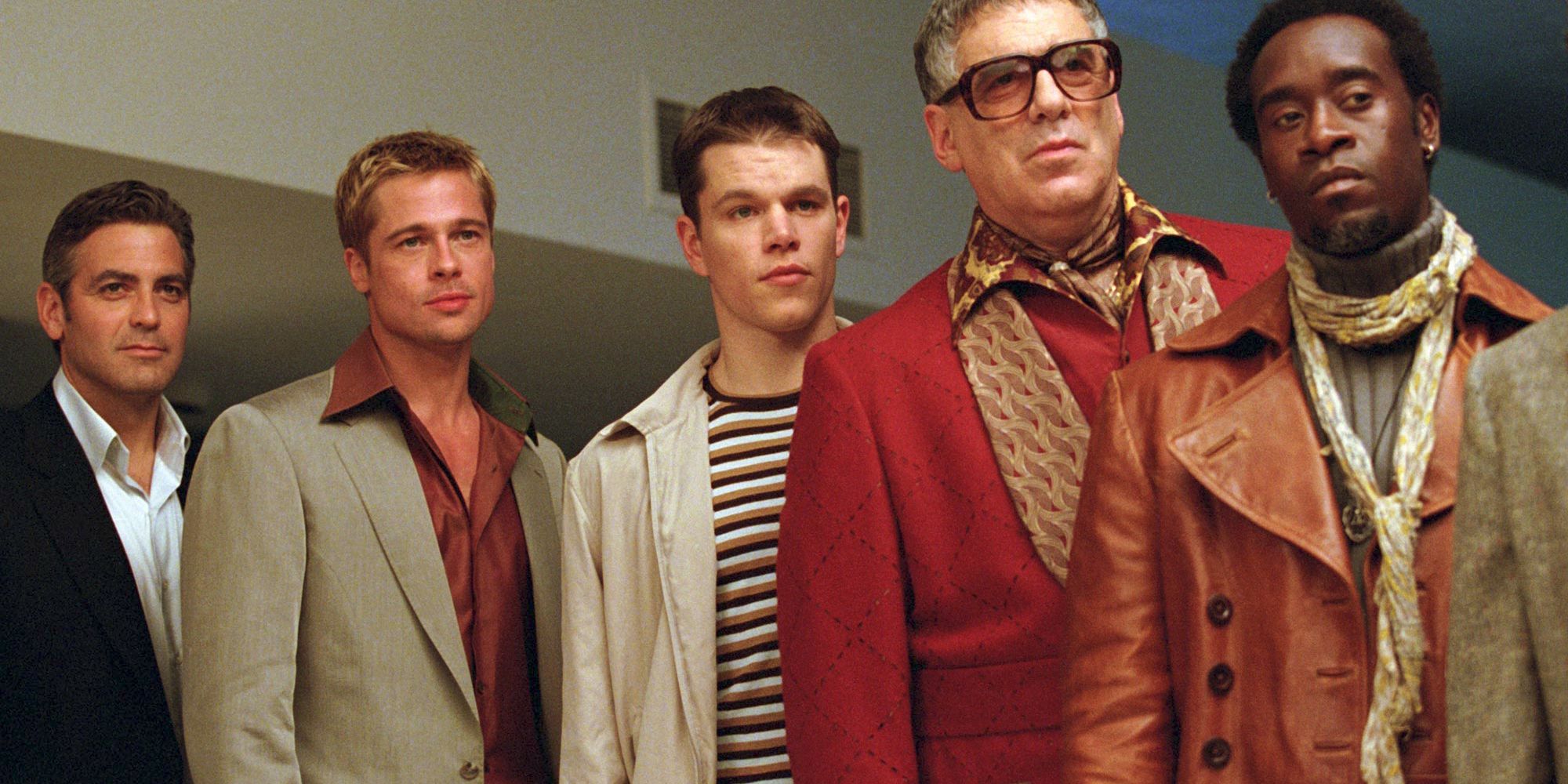 The combination of heist thrills and fast-paced, fun action has worked a treat on multiple occasions throughout cinematic history, but it has seldom been more effective than it was in 2001's Ocean's Eleven. It follows Danny Ocean (George Clooney), a recently released ex-con who eagerly assembles a crew to carry out an ambitious heist on three Las Vegas casinos, all of which are owned by the man his former wife is involved with.
RELATED: Best Comedies of All Time, Ranked
Brad Pitt plays Rusty Ryan, Ocean's right-hand man and closest friend, but the film is stacked with a ridiculous cast, all of which bringing a distinct demeanor and flamboyancy to the movie. It's remained relevant for over twenty years thanks to its slick style, and its infectious entertainment value.
9
'12 Monkeys' (1995)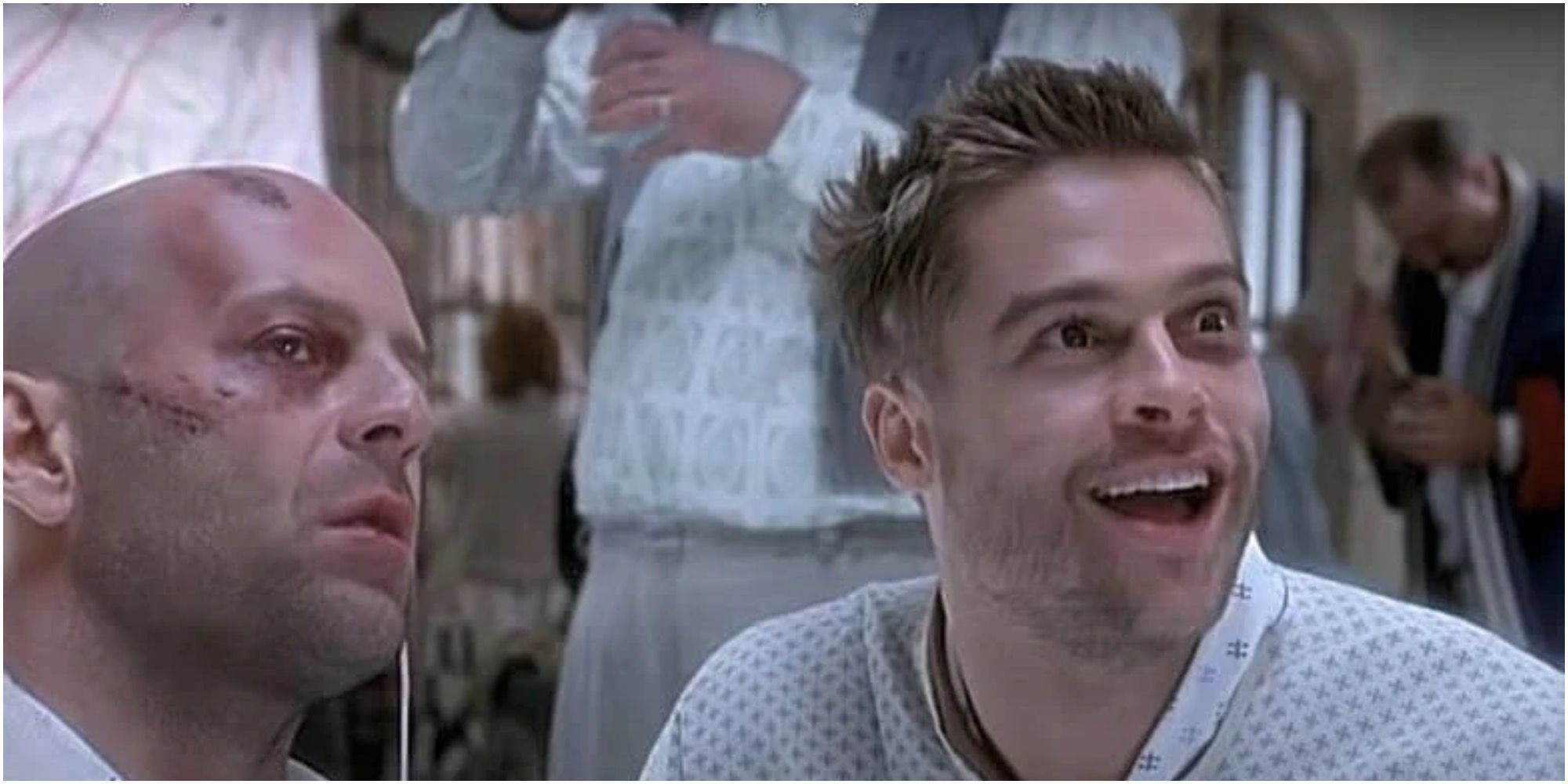 A high-concept sci-fi thriller, 12 Monkeys has a tendency to make an immediate and lasting impact on its audiences. From the desolate future of 2035 where humanity has been forced underground to survive a viral outbreak, a convict is sent back in time to investigate the origin of the apocalyptic disease.
Like many great time travel movies, the film's plot is a bit muddied and requires some deciphering, but Terry Gilliam's direction ensures the tone stays captivatingly bleak and the plot twists land with their desired, devastating effect. With Bruce Willis and Madeleine Stowe in the major roles, Brad Pitt co-starred as an institutionalized activist identified as a person of interest concerning the outbreak.
8
'Burn After Reading' (2008)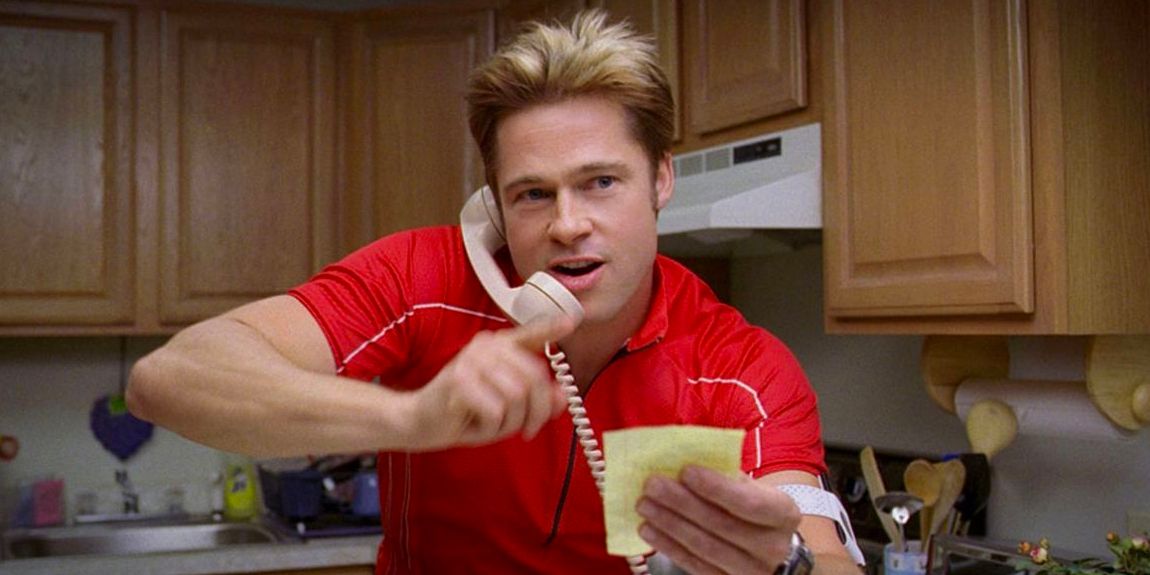 It has been argued many times before that Pitt is an exceptional character actor who is constantly thrust into starring roles on account of his looks, but Burn After Reading showcased just how good he can be as a ridiculous side character. Amid a narrative of interwoven characters, Pitt and Frances McDormand starred as two gym employees who discover an ex-CIA agent's memoirs and set off a political conspiracy farce when they try to sell them back to him.
RELATED: From 'True Romance' to 'Snatch', These Are the Best Brad Pitt Supporting Roles
George Clooney, John Malkovich, Tilda Swinton, and J.K. Simmons rounded out the sensational cast which excelled at delivering the Coen Brothers' sense of off-kilter comedy. While it wasn't the filmmakers' masterpiece, it still excelled as a thoroughly entertaining political satire with plenty of laughs
7
'The Assassination of Jessie James by the Coward Robert Ford' (2007)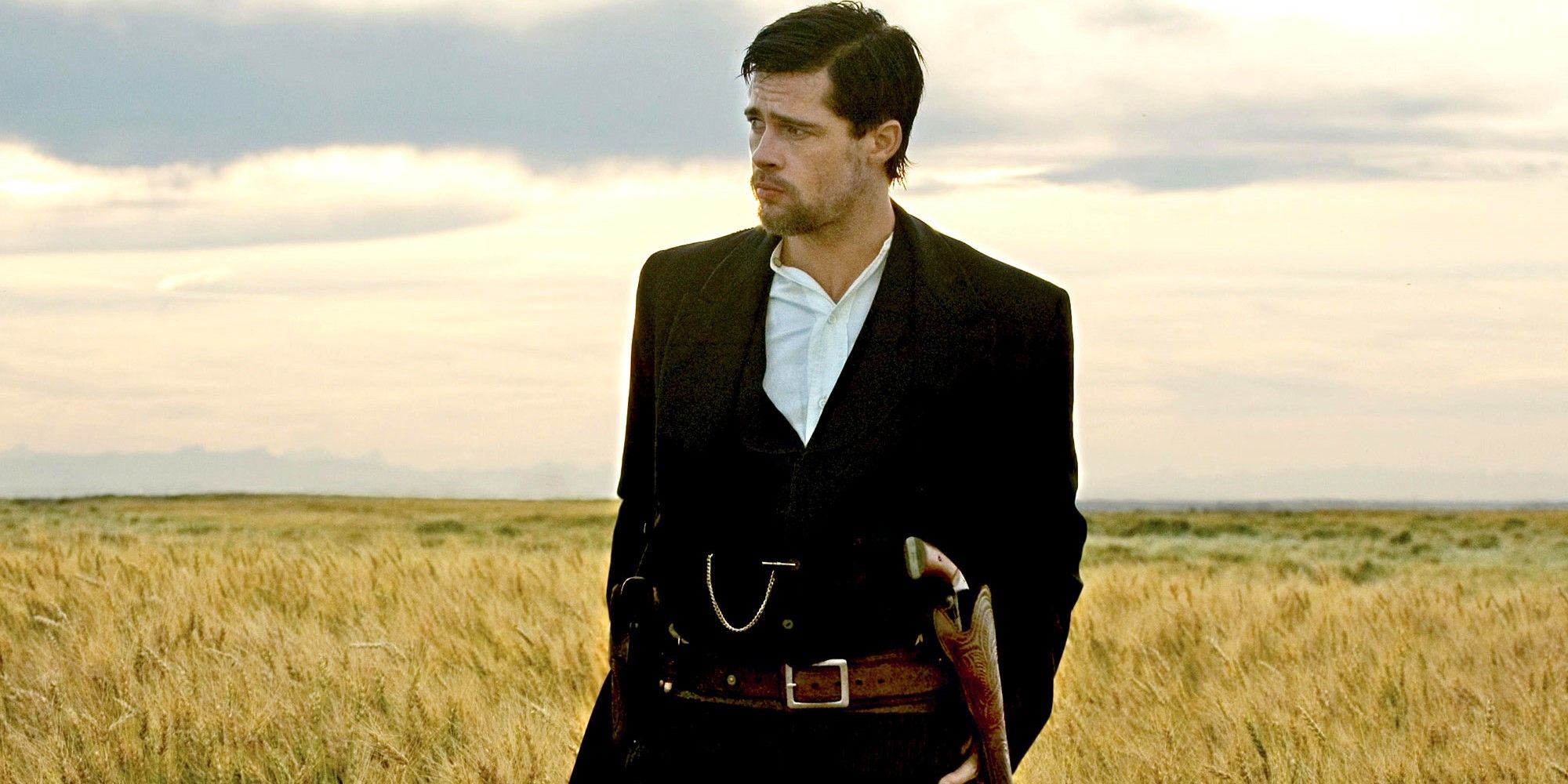 As a prolific actor always willing to take on challenging projects, Brad Pitt has had many underrated flops in addition to his blockbuster hits, but few of his films are as underappreciated as The Assassination of Jessie James by the Coward Robert Ford. The biographical Western follows famed outlaw Jessie James (Pitt) and a new inclusion to his gang in Robert Ford (Casey Affleck).
The film excels as a meditative look at one of the most violent and prominent figures in American history. With strong performances, outstanding cinematography, and a wonderfully engrossing tone, it has amassed a large cult following and even more critical respect after flopping upon release.
6
'Se7en' (1995)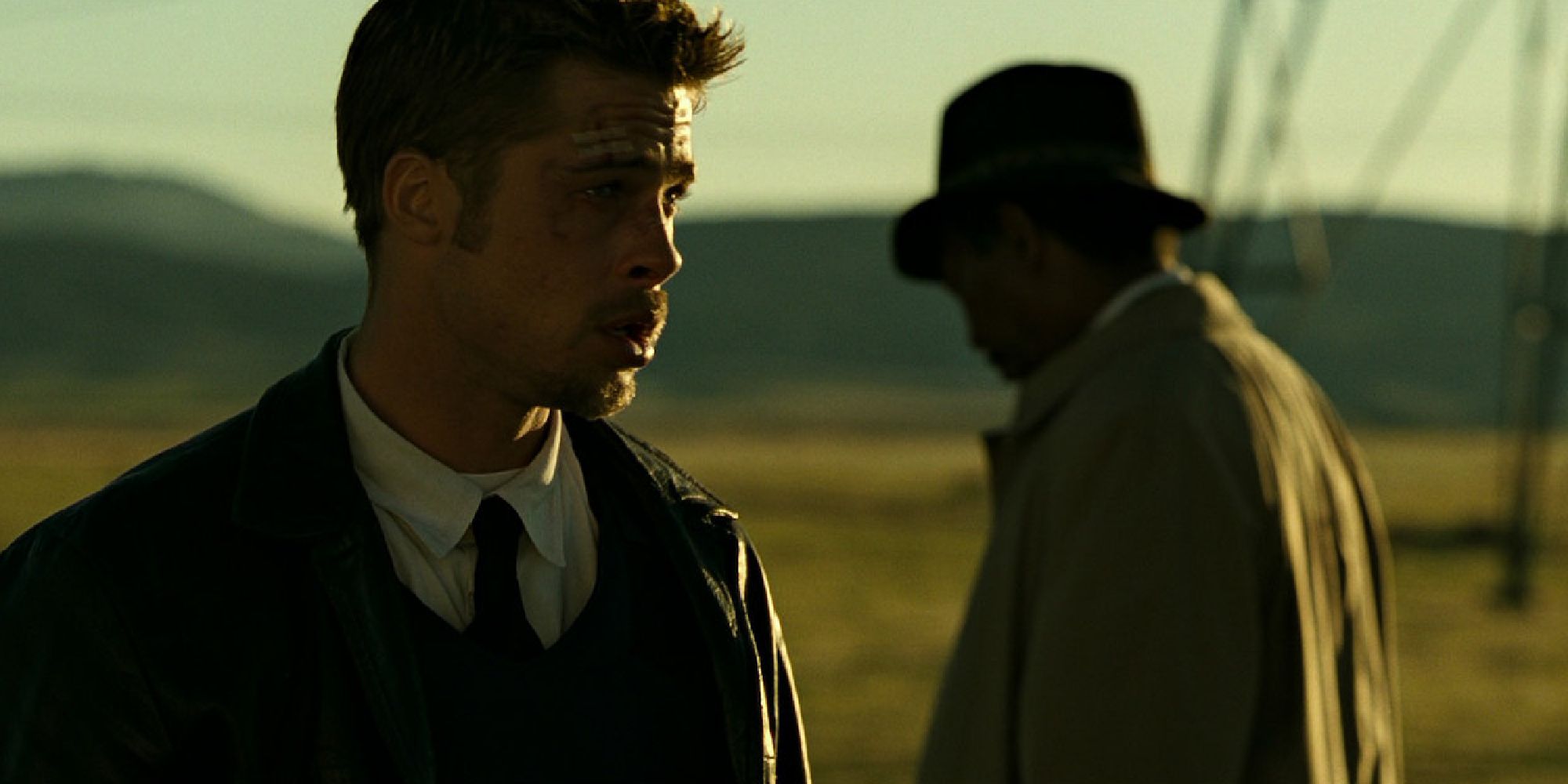 As one of the greatest crime dramas ever put to screen, there are understandably many that would rate Se7en as the best film of Brad Pitt's career. It follows a veteran detective on the cusp of retirement and his assertive young aid as they investigate a serial killer who is motivated by the seven deadly sins.
RELATED: Every David Fincher Movie Ranked From "Worst" to Best
see more : The 10 Scariest Monsters In 'Scooby-Doo!', Ranked
In addition to its terrifying mystery, it also boasted incredible atmospheric tension as the film exuded an aura of grimy, infested filth buoyed by shocking plot twists and some gruesome effects. It served as the first collaboration between David Fincher and Pitt and remains one of the definitive films of the 1990s.
5
'Moneyball' (2011)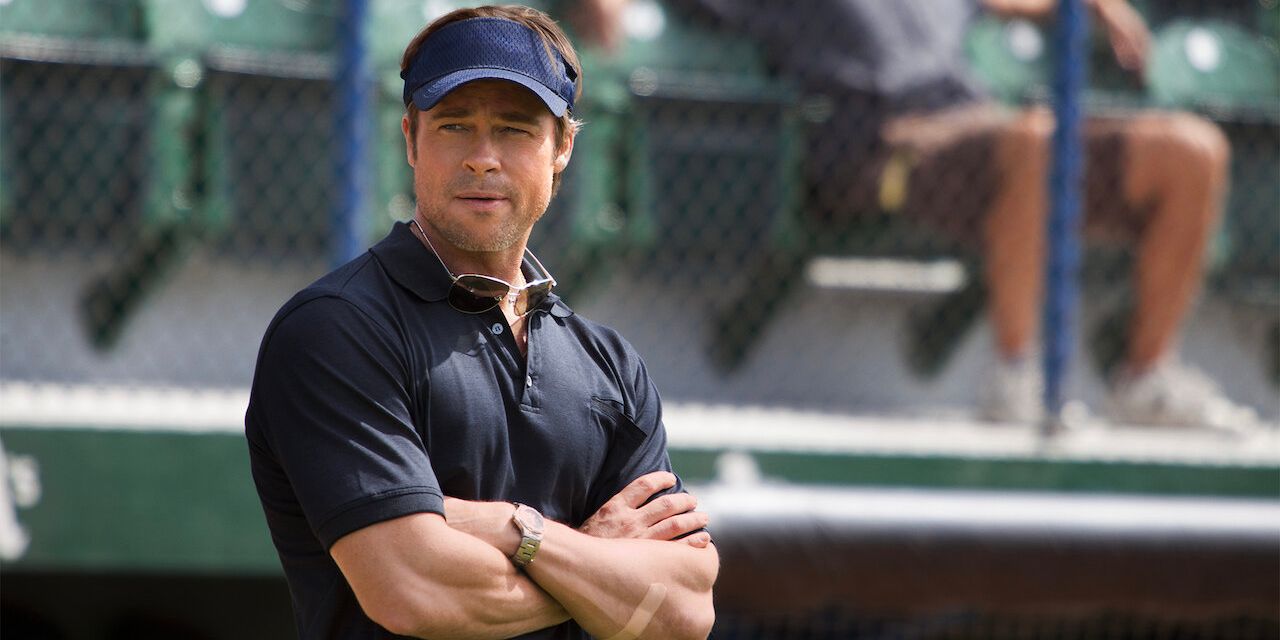 In addition to being nominated for six Academy Awards, Moneyball also holds the surprising honor of being the highest-rated movie on Rotten Tomatoes to feature Brad Pitt in the starring role. The biographical sports drama follows the GM of the Oakland Athletics as the team employs a revolutionary way of analyzing player quality in order to remain competitive.
RELATED: 9 Best Sports Movies of the Last Decade, From 'Moneyball' to 'King Richard'
The film features Pitt at his personable best, depicting Billy Beane as he commits to an unprecedented method out of desperation and faces the backlash of the MLB in the process. It's triumphant, uplifting, and inspirational as it contextualizes what Beane achieved, offering an enjoyable dose of underdog charm along the way.
4
'Thelma and Louise' (1991)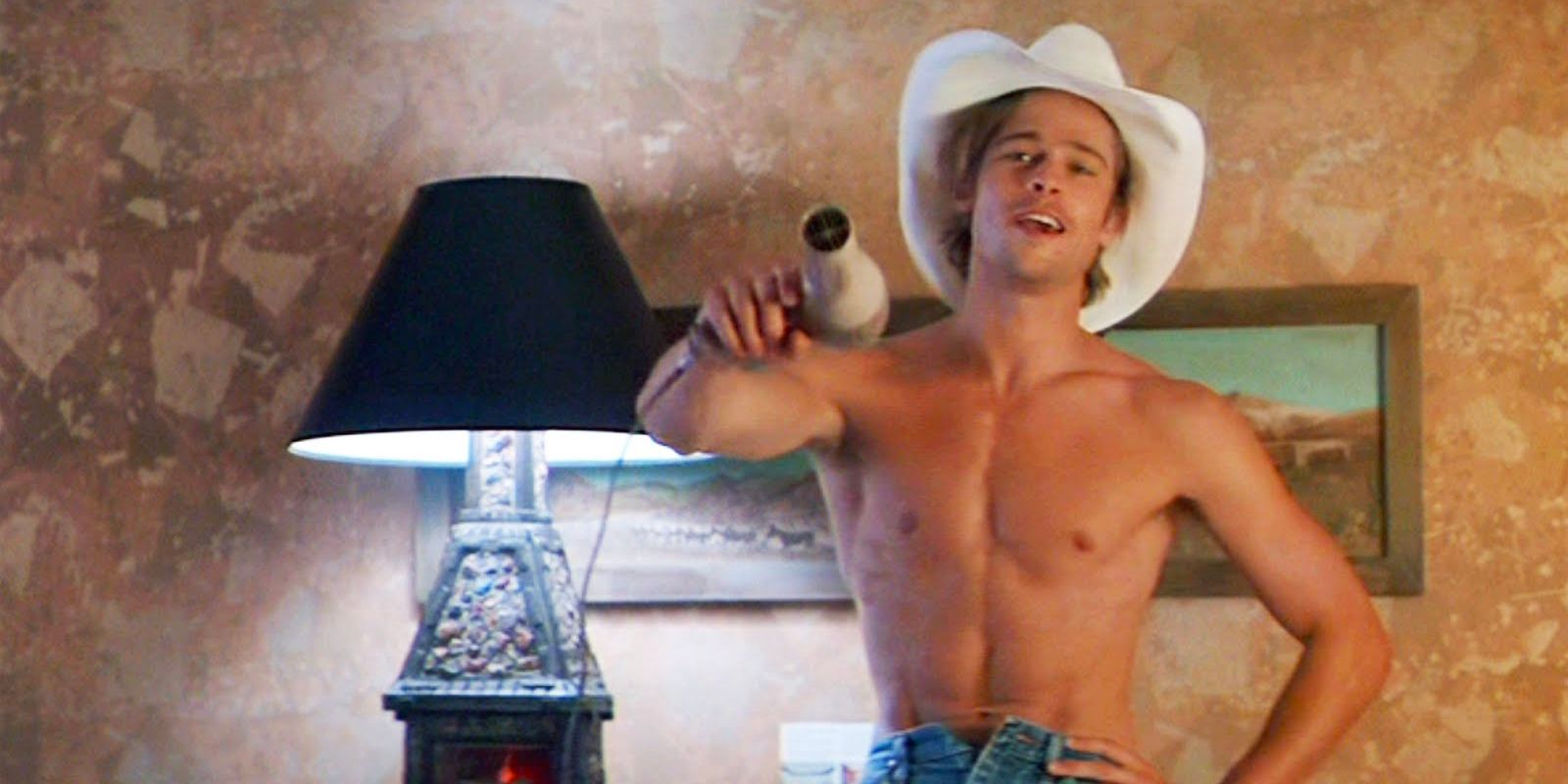 As the saying goes, you only get one chance to make a good first impression, and Pitt did exactly that with his first major role in Thelma & Louise. As striking as Pitt was, the film saw him play second, or technically third, fiddle to stars Susan Sarandon and Geena Davis who played the titular duo who find themselves on the run after they shoot a man who attempted to assault one of them.
As a bold new wave of feminist adventure and defiance, the film was ahead of its time for its 1991 release and made an impact because of it. It has come to be received as a quintessential American classic with a raw effervescence and a cast of stars who turn in enthralling performances.
3
'Inglourious Basterds' (2009)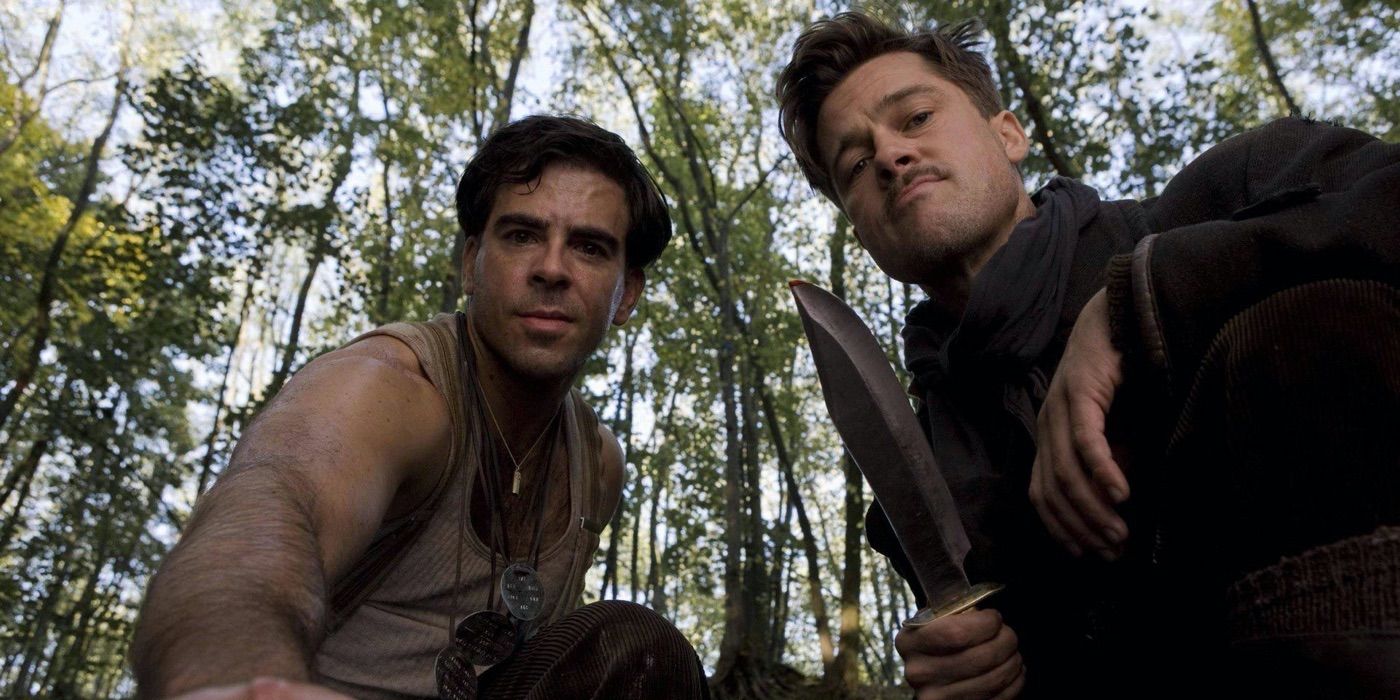 It presented as a perfect fit when Brad Pitt and Quentin Tarantino finally paired to make Inglourious Basterds, and the fantastical WWII thriller did not disappoint. A winding narrative, it tracked American commandos terrorizing Nazi forces, a vengeful Jewish woman operating a movie theater in Paris, and the despicable Hans Landa (Christoph Waltz) aka the Jew Hunter.
From Pitt's Lieutenant Aldo Raine to Mélanie Laurent's Shoshana Dreyfus, and the aforementioned Hans Landa, the movie boasted an incredible array of enticing characters with Pitt's protagonist, armed with an intense drawl and a taste for violence, becoming one of the director's most renowned characters.
2
'Once Upon a Time in Hollywood' (2019)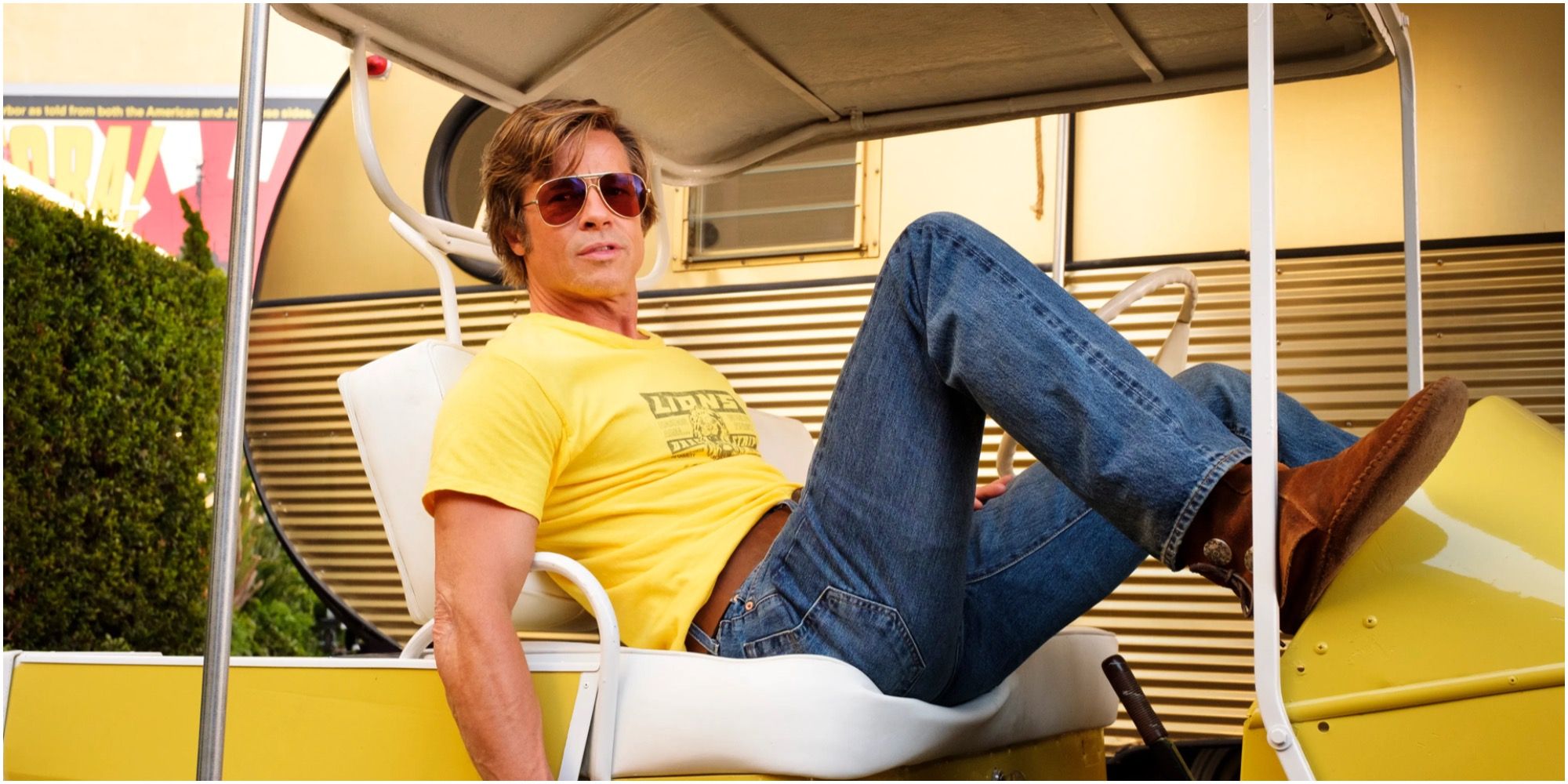 Once Upon a Time in Hollywood has come to be viewed by some, including Tarantino himself, to be the esteemed director's best picture. Set in the late 60s, it follows a struggling actor's turbulent career and his loyal stuntman who accompanies him, while also featuring Sharon Tate's (Margot Robbie) vibrant stardom while an ominous threat dwells on the periphery.
It was a loving ode to old Hollywood while serving as a pleasant alternate fantasy on the Manson family murders, all while still boasting Tarantino's trademark exuberance and style. It won two Academy Awards from 10 nominations, with Pitt's Best Supporting Actor win his first ever Oscar for a performance.
1
'Fight Club' (1999)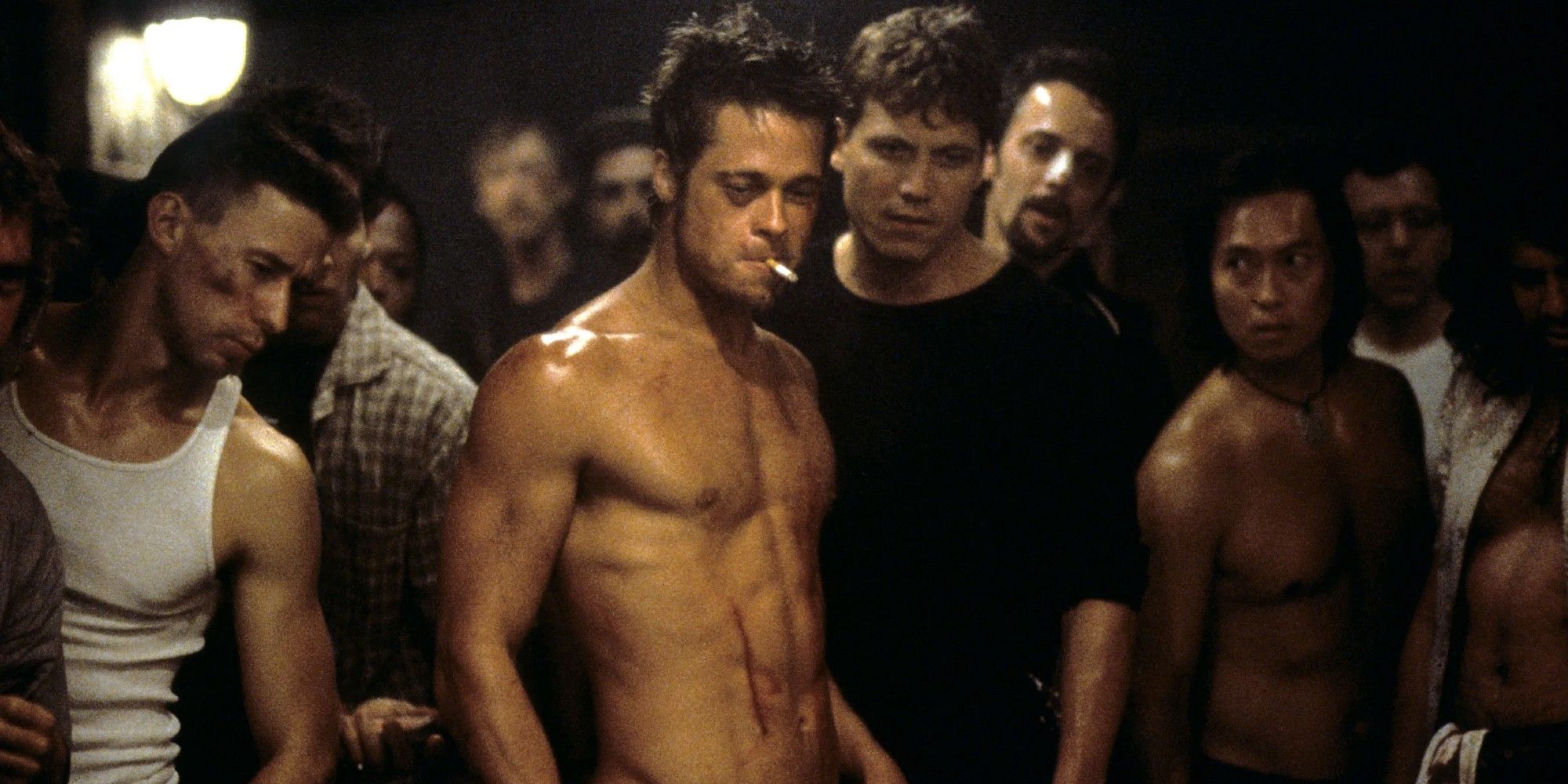 Still serving as the actor's best film after more than 20 years, Fight Club remains as relevant as it ever has been with his grungy mood of societal outrage. Another collaboration between Pitt and Fincher, it follows an insomniac (played by Edward Norton) as he encounters the captivating Tyler Durden (Pitt) and together they develop an underground fight club which evolves to be so much more.
Fascinatingly, the film was not universally well received upon its initial release, with it having a polarizing effect on critics and audiences alike. However, it has gradually become one of the most celebrated films of the 90s for its often-misinterpreted thematic punch, and occupies 12th spot on IMDb's top 250 movies of all time.
NEXT: Best Ridley Scott Movies, Ranked
Source: https://dominioncinemas.net
Category: Lists