The Big Picture
Daybreak offers a humorous take on the apocalypse, balancing laughs with a touch of sorrow and a longing for companionship. Watch on Netflix.
All of Us Are Dead combines drama, action, and humor in a unique South Korean school setting during a zombie apocalypse. The question of survival lingers. Watch on Netflix.
Black Summer presents a somber and realistic portrayal of a zombie apocalypse, exploring the lengths one would go to protect loved ones. Tough choices and unwavering determination take center stage. Watch on Netflix.
Impending doom may be terrifying for some and exciting for others, but like winning the lottery, it forces us to ask: What if? Perhaps you're a doomsday prepper, ready to go to war with an army of the undead. Maybe you prefer to hunker down and anticipate a global pandemic will end the world as you know it. People think the world will end in myriad ways, whether from chemical warfare or natural disasters.
you are watching: The Best Apocalyptic Shows on Netflix Right Now
Whatever apocalyptic-rooted fantasy you have, there's likely a show streaming just for you. Netflix tackles the subject in these series, so you can get comfortable and binge the final destruction of your choice.
Daybreak (2019)
Creators: Brad Peyton and Aron Eli Coleite
Cast: Colin Ford, Alyvia Alyn Lind, Sophie Simnett
If you enjoy finding humor in a world on the brink of collapse, Daybreak might intrigue you. The series channels a perpetual day-off vibe reminiscent of Ferris Bueller. A touch of sorrow seeps in amid the laughter and musings about a consequence-free existence.
Daybreak manages a delicate blend of comedy and drama, keeping viewers engaged. It serves as a reminder that solitude's allure can give way to a longing for the warmth and affection of companionship. This series warrants a watch for those seeking laughs, tears, and a few frights. With only one season available, you'll have ample time to add it to your watch list.
All of Us Are Dead (2022-present)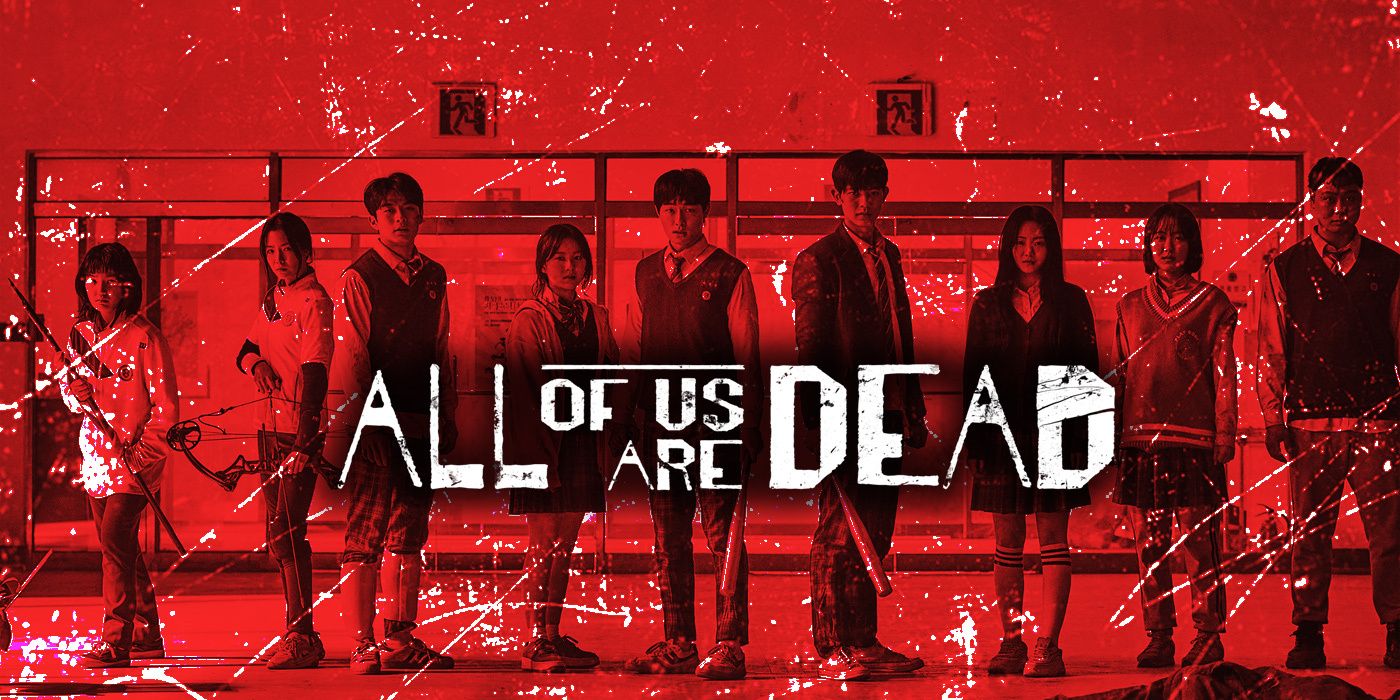 Creators: Chun Sung-il, Lee Jae-kyoo, and Kim Nam-su
Cast: Yoon Chan-young, Park Ji-hu, Cho Yi-hyun
All of Us Are Dead offers a unique twist on the classic zombie apocalypse unfolding within a South Korean school setting. Amidst gripping and nerve-wracking scenes, the show offers insights into South Korean school life.
The series hits its mark effectively with a blend of drama, action, and even humor. You'll likely catch yourself voicing alternate strategies while empathizing with these young survivors. As the tension rises, the question lingers: Will they make it? The answer lies in your viewing experience.
Black Summer (2019-2021)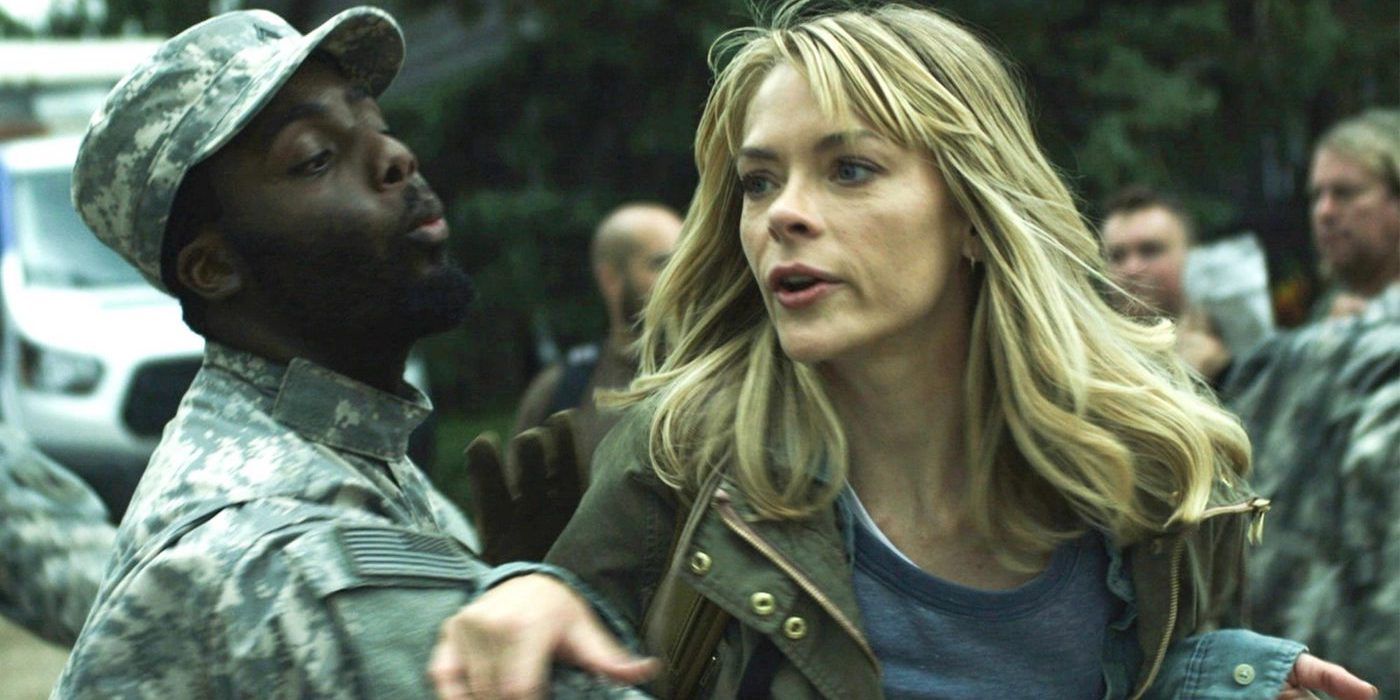 Creators: Karl Schaefer and John Hyams
Cast: Jaime King, Justin Chu Cary, Christine Lee
In the same cinematic universe as Z Nation, taking a more somber tone, Black Summer paints a chillingly realistic portrayal of a zombie apocalypse. The series delves into the lengths one would go to protect a loved one, placing viewers in the protagonist's shoes. Surrender isn't an option in this dire scenario.
For enthusiasts of adventure and unwavering determination, Black Summer provides a gripping narrative. Navigating tough choices becomes a necessary element, ensuring sustained engagement. The question remains: Would your choices align, or would you forge a different path?
Between (2015-2016)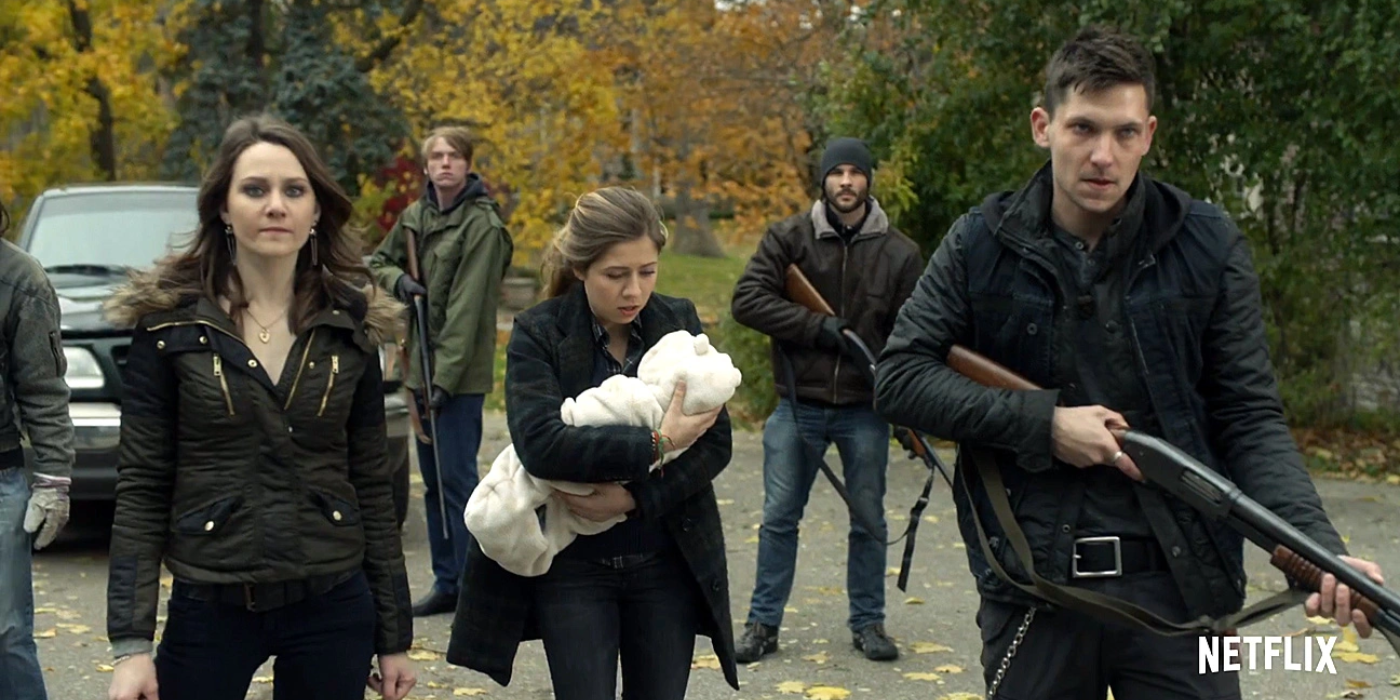 Cast: Jennette McCurdy, Jesse Carere, Ryan Allen
Amidst our familiarity with quarantine, Between beckons mystery aficionados. The show intrigues and perplexes, leaving you in a perpetual state of curiosity. A darker counterpart to Daybreak, it complements the former and vice versa.
Within the confines of a small town, the characters' dramatic interactions resemble a captivating soap opera heightened by an unfolding apocalypse. The narrative invites constant speculation about characters, governance, and your own moral compass in uncertain circumstances.
The Rain (2018-2020)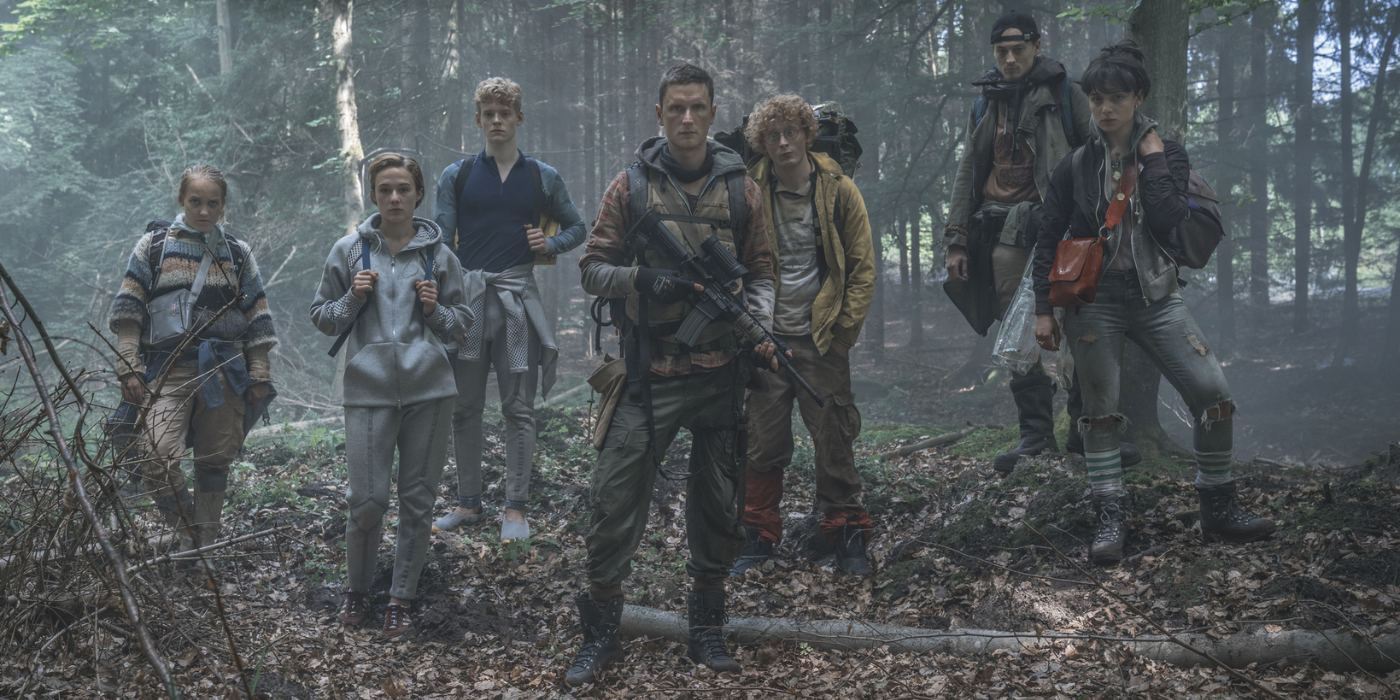 Cast: Alba August, Lucas Lynggaard Tønnesen, Mikkel Følsgaard
Incorporating another foreign gem, The Rain, a Danish post-apocalyptic series, introduces a mystery that's hard to ignore. This show also shares thematic similarities with Black Summer. Although pursuing a loved one across perilous landscapes presents challenges, the threat of lethal rain magnifies the difficulty.
This sci-fi thriller offers a compelling apocalyptic narrative, making it worth considering even if the idea of reading subtitles has held you back. After all, how else might you prepare for a diverse range of doomsday scenarios?
The 100 (2014-2022)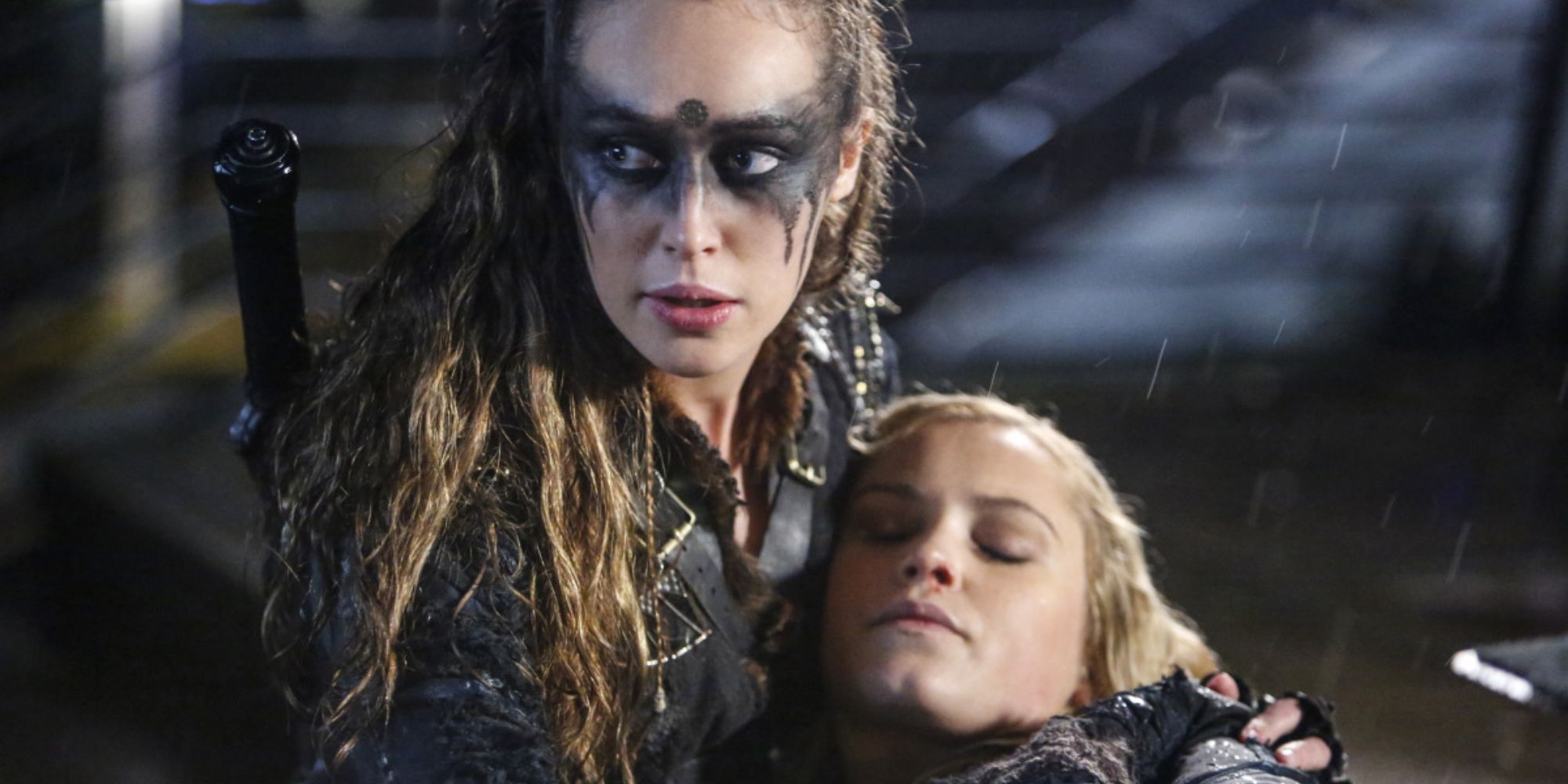 Creator: Jason Rothenberg
Cast: Eliza Taylor, Paige Turco, Bob Morley, Marie Avgeropoulos, Lindsey Morgan
In post-apocalyptic turmoil, The 100 weaves a gripping saga of survival and evolution. As youthful exiles confront perilous terrain hoping to re-populate an uninhabited Earth, Clarke Griffin (Eliza Taylor) leads with unwavering resilience. Alongside her, Bellamy Blake (Bob Morley) forges alliances while navigating treacherous loyalties.
The series unveils humanity's rawest facets, painting a visceral portrait of leadership and sacrifice against a breathtaking backdrop of intrigue.
Into the Badlands (2015-2019)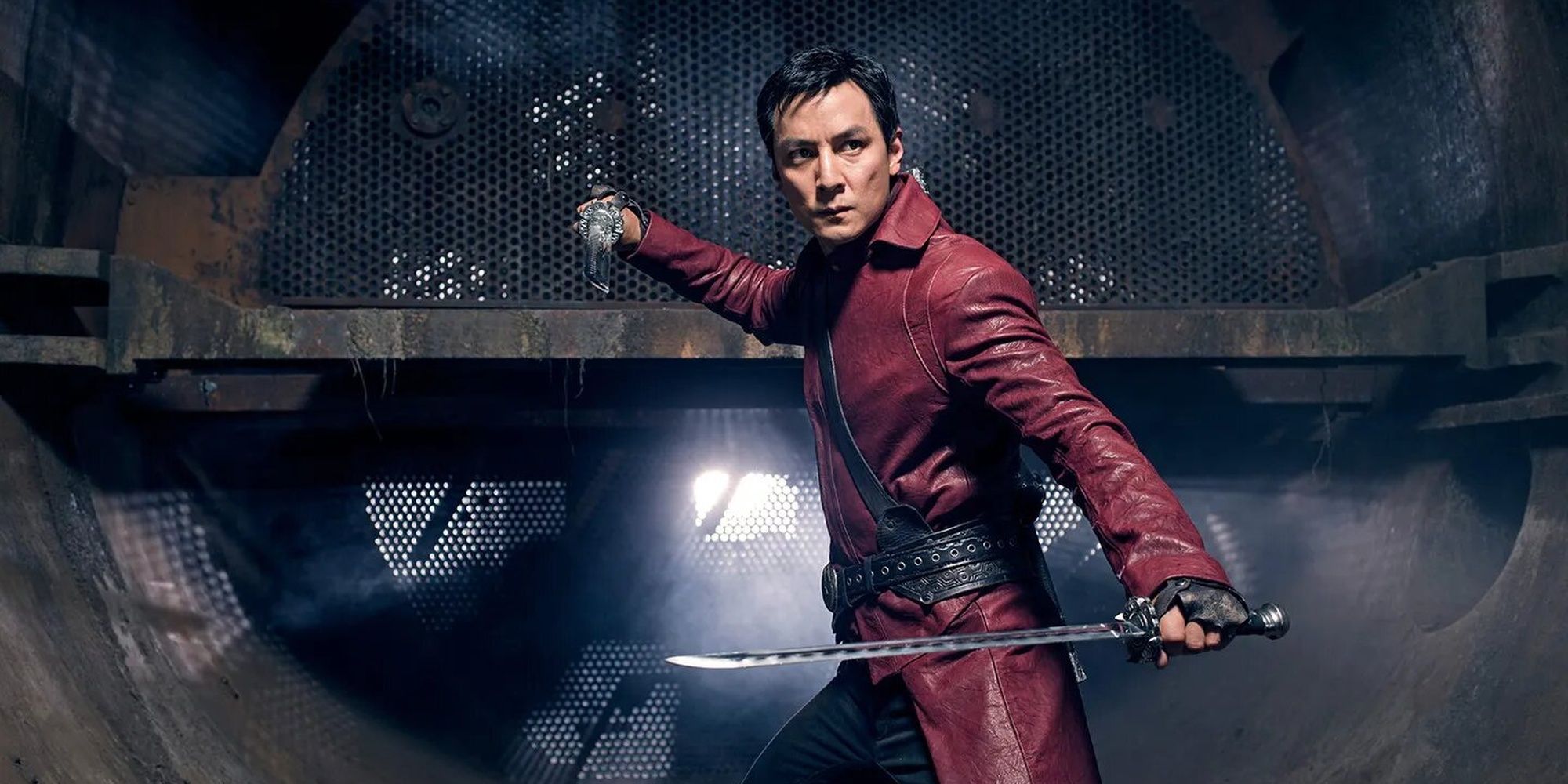 Creators: Alfred Gough, Miles Millar
Cast: Daniel Wu, Aramis Knight, Ally Ioannides, Madeleine Mantock, Marton Csokas
In post-apocalyptic America, where combat reigns, Into the Badlands pulses with electrifying martial arts prowess. Crafted by Alfred Gough and Miles Millar, the series thrusts Sunny, played by Daniel Wu, famed for Tomb Raider, into a treacherous odyssey.
Sunny navigates through a ravaged civilization as a skilled warrior, forming a riveting alliance with M.K. (Aramis Knight). This supernatural adventure blends genres brilliantly, captivating audiences of many backgrounds.
Related: The Best Thriller Shows on Netflix Right Now
ZOM 100: Bucket List of the Dead (2023)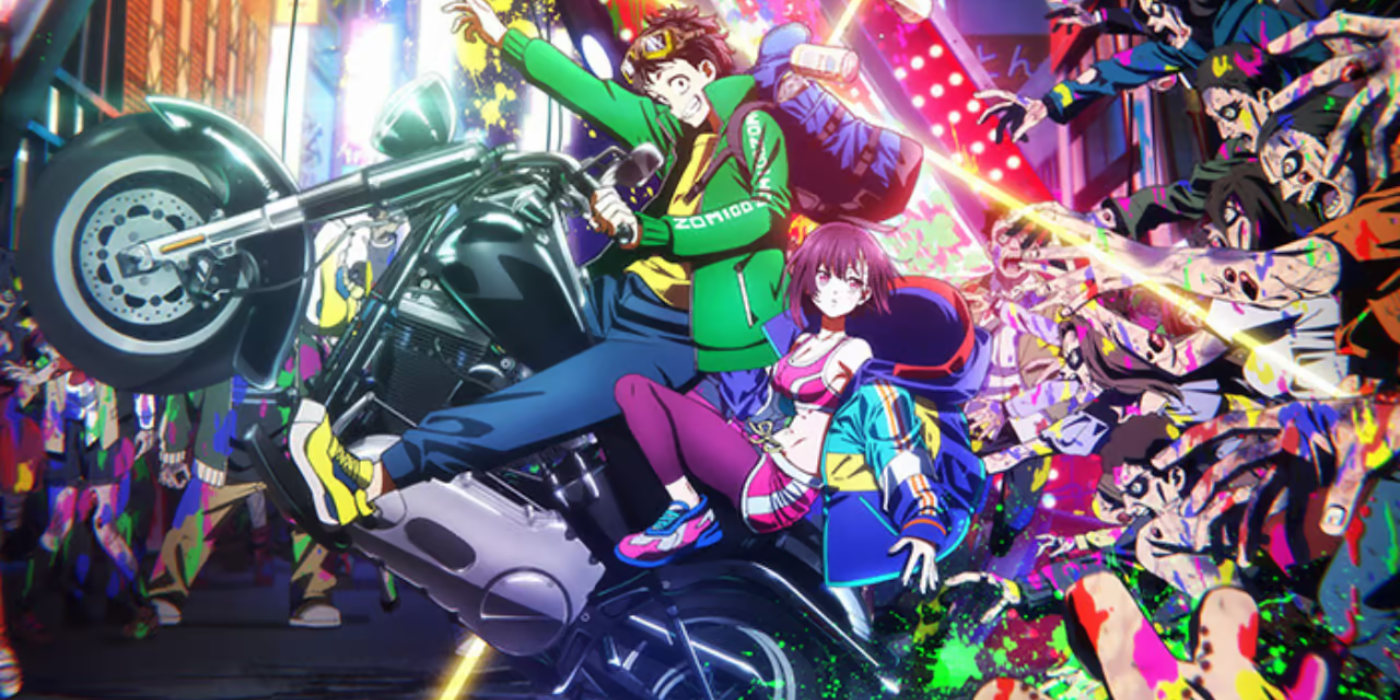 Cast: Shuichiro Umeda, Zeno Robinson, Makoto Furukawa
Step into a world of undead adventure with ZOM 100: Bucket List of the Dead. Guided by a manga series by Haro Aso, the anime show revolves around Akira Tendô, voiced by Shuichiro Umeda, a cautious finance worker whose life shifts dramatically during a zombie apocalypse. Discover his transformation from a risk-averse individual to a daring survivor on a quest to experience life's thrills.
Sweet Home (2020)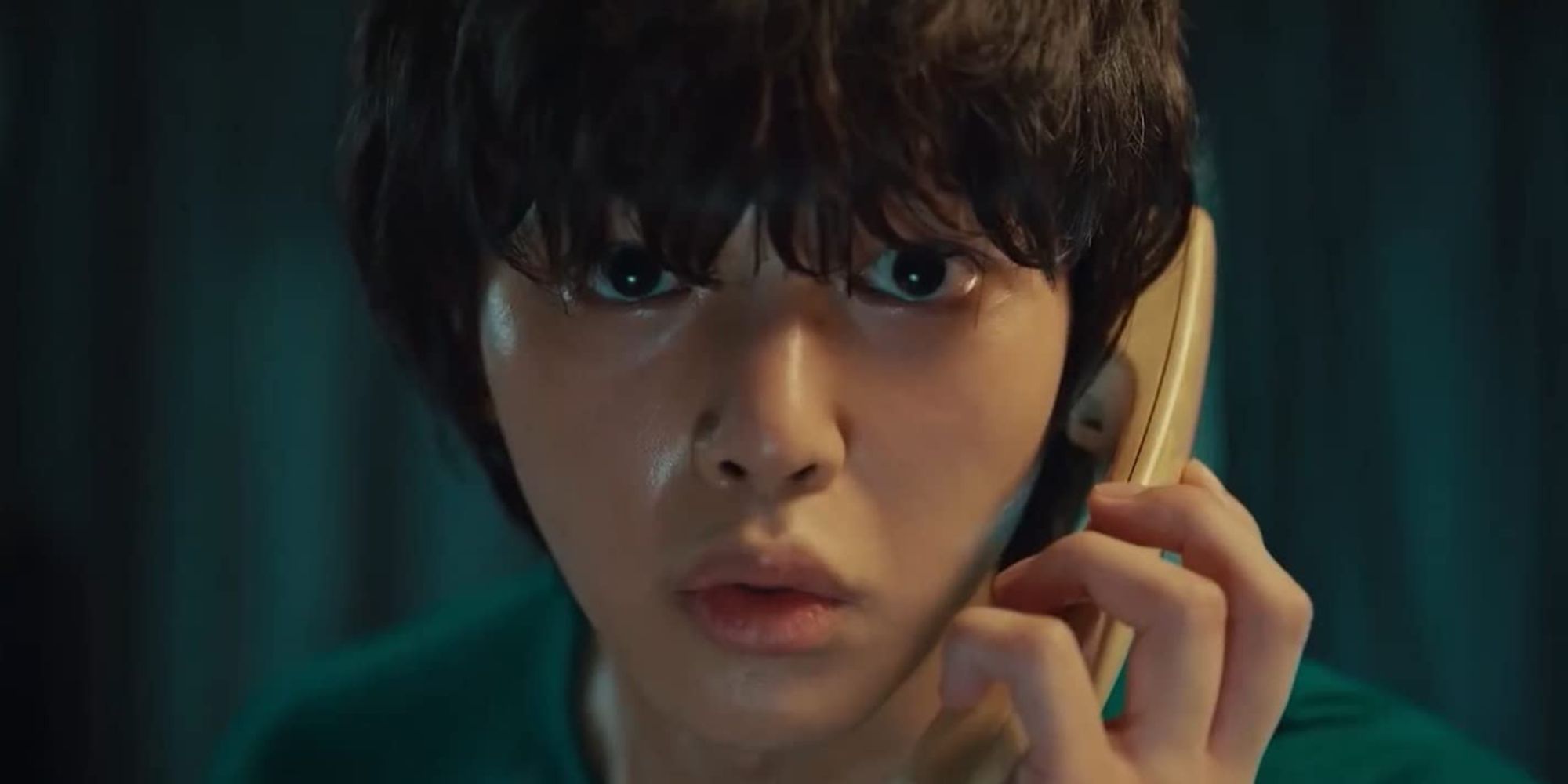 Creators: Lee Eung-bok, Kim Hyung-min
Cast: Song Kang, Lee Jin-wook, Lee Si-young, Lee Do-hyun, Kim Nam-hee
In the heart-pounding, suspenseful horror, directors Lee Eung-bok and Kim Hyung-min masterfully weave a web of terror in the series Sweet Home. As the screen comes alive, Song Kang, of Love Alarm fame, steps into the shoes of reclusive Cha Hyun-soo, a troubled soul grappling with inner demons.
Amidst an apocalyptic nightmare where humans transform into nightmarish creatures, Cha forms unexpected bonds with his fellow survivors, played by Lee Jin-Wook and Lee Si-young. Their struggle for survival unveils a mix of friendship, and spine-tingling fear, making Sweet Home an unforgettable journey into the unknown.
Alice in Borderland (2020-)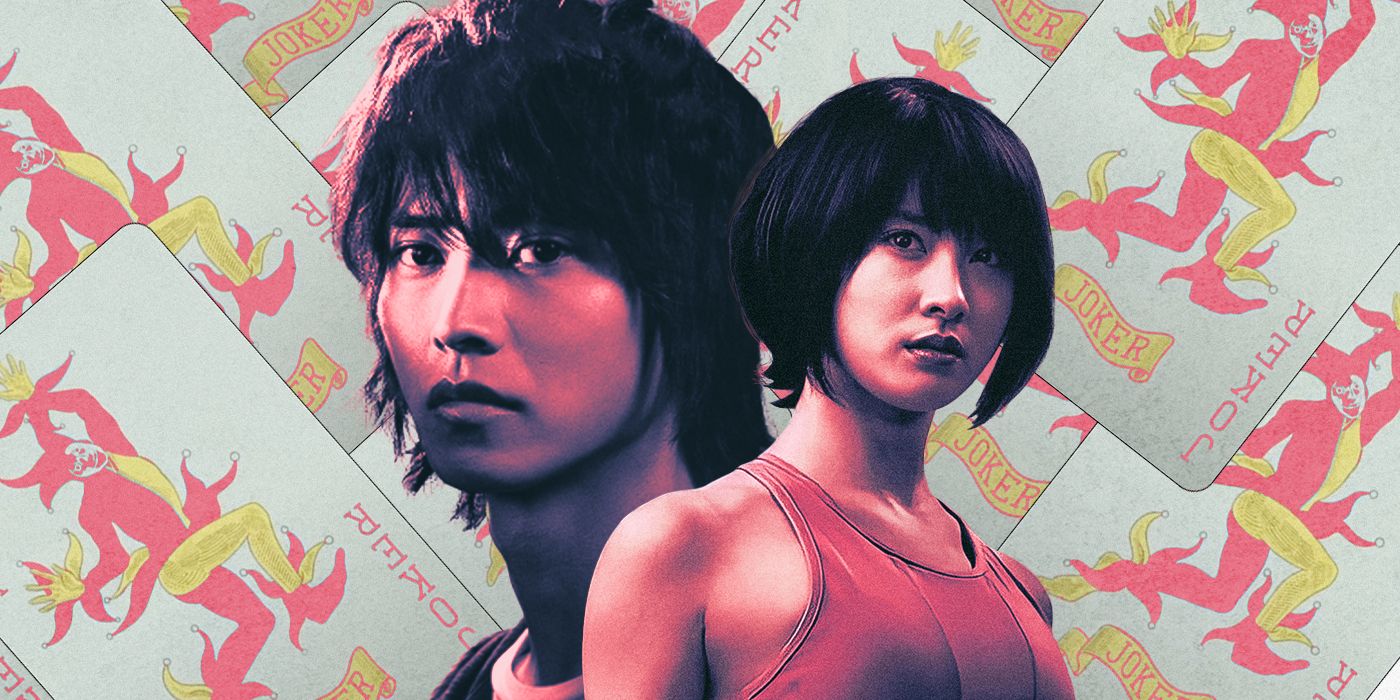 Creators: Haro Aso, Shinsuke Sato
Cast: Kento Yamazaki, Tao Tsuchiya, Nijiro Murakami, Yuki Morinaga, Keita Machida
Genre-bending brilliance meets the visionary touch of director Shinsuke Sato in Alice in Borderland. Ryohei Arisu, played by Kento Yamazaki, known for Your Lie in April, and his friends find themselves trapped in a desolate Tokyo, forced into deadly games. They unearth shocking secrets about this twisted world as they navigate surreal challenges. With each move, they inch closer to unraveling the mystery and their chances of survival. Yamazaki's riveting portrayal and the show's innovative storytelling make it a captivating thriller that's impossible to resist.
Sweet Tooth (2021)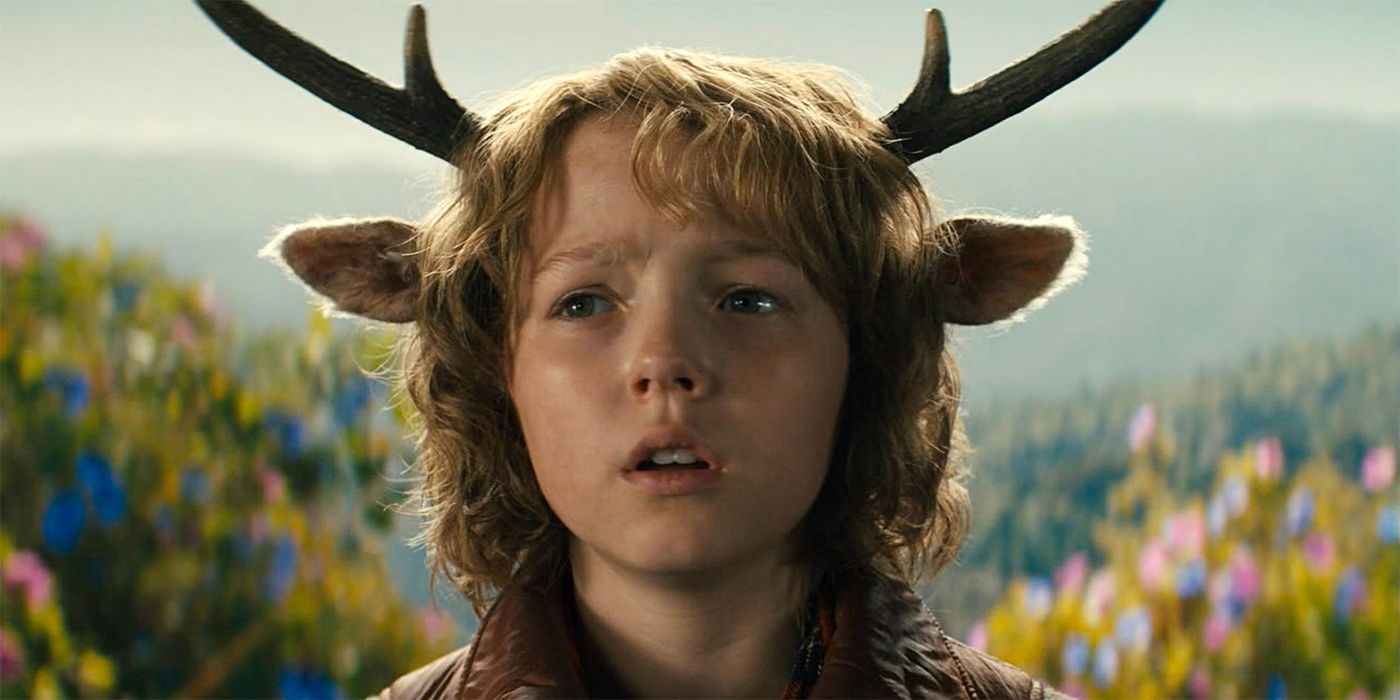 Creators: Jim Mickle, Beth Schwartz
Cast: Christian Convery, Nonso Anozie, Adeel Akhtar, Stefania LaVie Owen, Will Forte
In the realm of captivating storytelling, director Jim Mickle weaves his magic once again in this unique series. A blend of fairy tale and post-apocalyptic drama, Sweet Tooth follows the extraordinary journey of Gus, played by Christian Convery, famed for Cocaine Bear, a half-human, half-deer boy. As he ventures beyond his sheltered life, Gus discovers a dysfunctional world and forms an unlikely bond with a drifter named Jepperd (Nonso Anozie). Convery's endearing performance makes this a heartwarming yet suspenseful tale that's bound to leave you spellbound.
Neon Genesis Evangelion (1995-1996)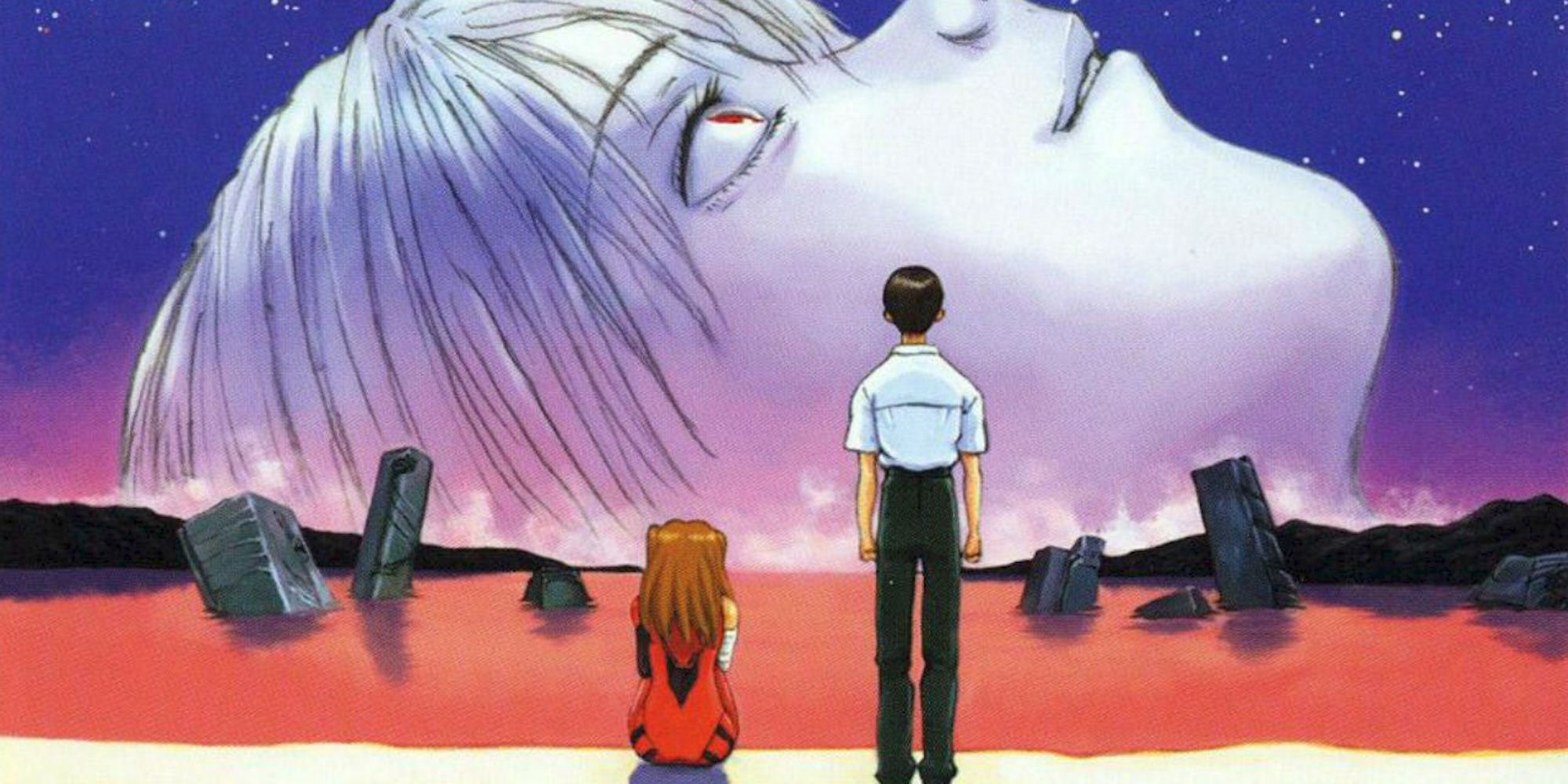 Cast: Megumi Ogata, Megumi Hayashibara, Yūko Miyamura, Kotono Mitsuishi, Fumihiko Tachiki
Embark on a captivating odyssey into the mind-bending realm of Neon Genesis Evangelion, a masterpiece directed by Hideaki Anno. Megumi Hayashibara, acclaimed for her role in Cowboy Bebop, shines as Rei Ayanami. Unveiling a post-apocalyptic Tokyo under Angelic assault, this iconic series follows the reluctant hero Shinji Ikari, portrayed by Megumi Ogata.
As humanity's fate hangs in the balance, the enigmatic Eva units become the ultimate salvation against the Angelic onslaught. Delve into psychological depths and cosmic intrigue in this tale, celebrated for its profound impact and lasting legacy.
The Walking Dead (2010-2022)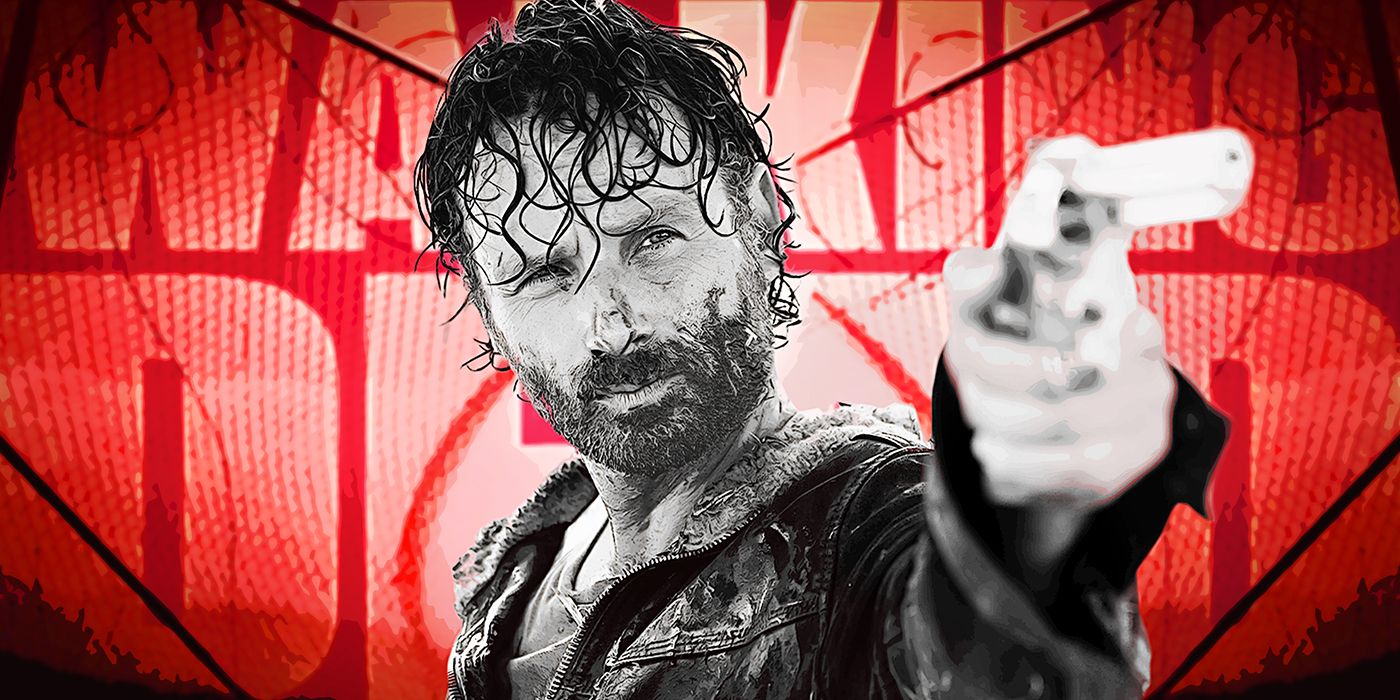 Cast: Andrew Lincoln, Norman Reedus, Melissa McBride, Lauren Cohan, Chandler Riggs, Steven Yeun
In the critically acclaimed post-apocalyptic drama, under the visionary eye of creator Frank Darabont, The Walking Dead weaves a gripping narrative. Andrew Lincoln, known for his role in Love Actually, stars as Sheriff Deputy Rick Grimes. Awakening from a coma, he leads survivors like Daryl, played by Norman Reedus, known from Boondock Saints, Carol (Melissa McBride), and Glenn Rhee (Steven Yeun) through a world plagued by the undead.
With 177 episodes of survival and unforeseen challenges, this TV series, praised by critics and fans alike, leaves an indelible mark.
Into the Night (2020-2021)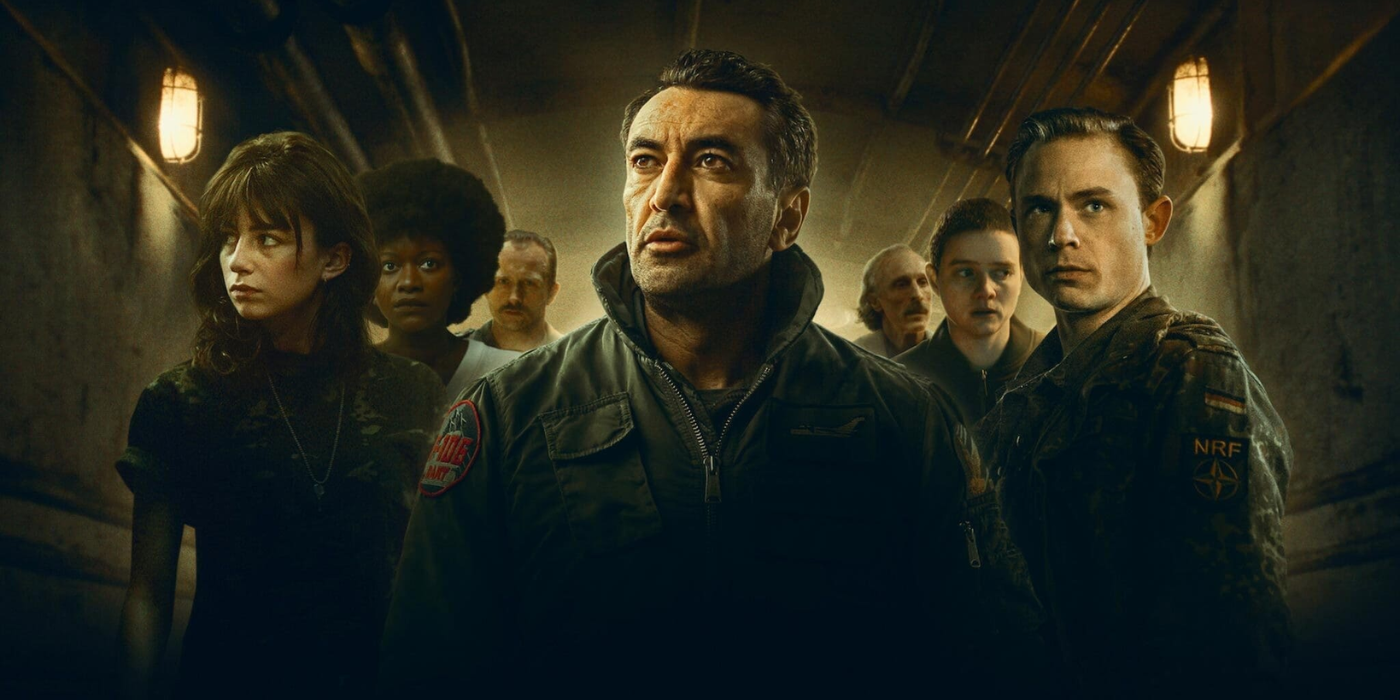 Cast: Pauline Etienne, Laurent Capelluto, Stefano Cassetti, Mehmet Kurtulus, Babetida Sadjo
In the enthralling landscape of suspense, guided by Jason George, Into the Night unfurls as a spellbinding tale. Celebrated for her role in Eden, Pauline Etienne embodies Sylvie Bridgette Dubois, a pivotal character in this captivating narrative.
Alongside her, Laurent Capelluto (The Brand New Testament) as Mathieu Daniel Douek, and Mehmet Kurtulus (Gegen die Wand) as Ayaz Kobanbay bring depth to a group of survivors navigating a world plunged into turmoil by the sun's cataclysmic radiation. Throughout each episode, the struggle for survival and the intricate dynamics that shape their odyssey are unveiled with masterful storytelling.
Source: https://dominioncinemas.net
Category: Lists