Firefly is a beloved sci-fi series, which was heavily influenced by George Lucas' Star Wars, ran from 2002 through 2003 on Fox. Unfortunately, this cult classic was short-lived. Joss Whedon's Firefly only ran for one season, and unfortunately, Fox aired the episodes out of order.
This caused a lot of confusion plot and character development wise, but fans couldn't resist the pull of Mal (Nathan Fillion) and his ragtag crew. Despite its cancelation, Firefly fans love to binge-watch the series on Hulu (in the right order). With only 14 episodes in the series, these are the best according to IMDb.
10
"Shindig"
Season 1, Episode 6 (2002)
IMDb Score: 8.4/10
The crew heads to Persephone, a planet full of fun parties and interesting society people. Inara is courted by a ton of suitors, and she becomes enthralled with Atherton Wing. Atherton wants Inara to stay on Persephone as his Companion. Mal and Kaylee crash the ball, and an epic sword fight happens between Atherton and Mal.
This episode's Bridgerton-like vibes probably make it a fan favorite. Party crashing and duels make for fun storylines. The humor in "Shindig" is what makes it standout from the seriousness of other episodes.
9
"Bushwacked"
Season 1, Episode 2 (2002)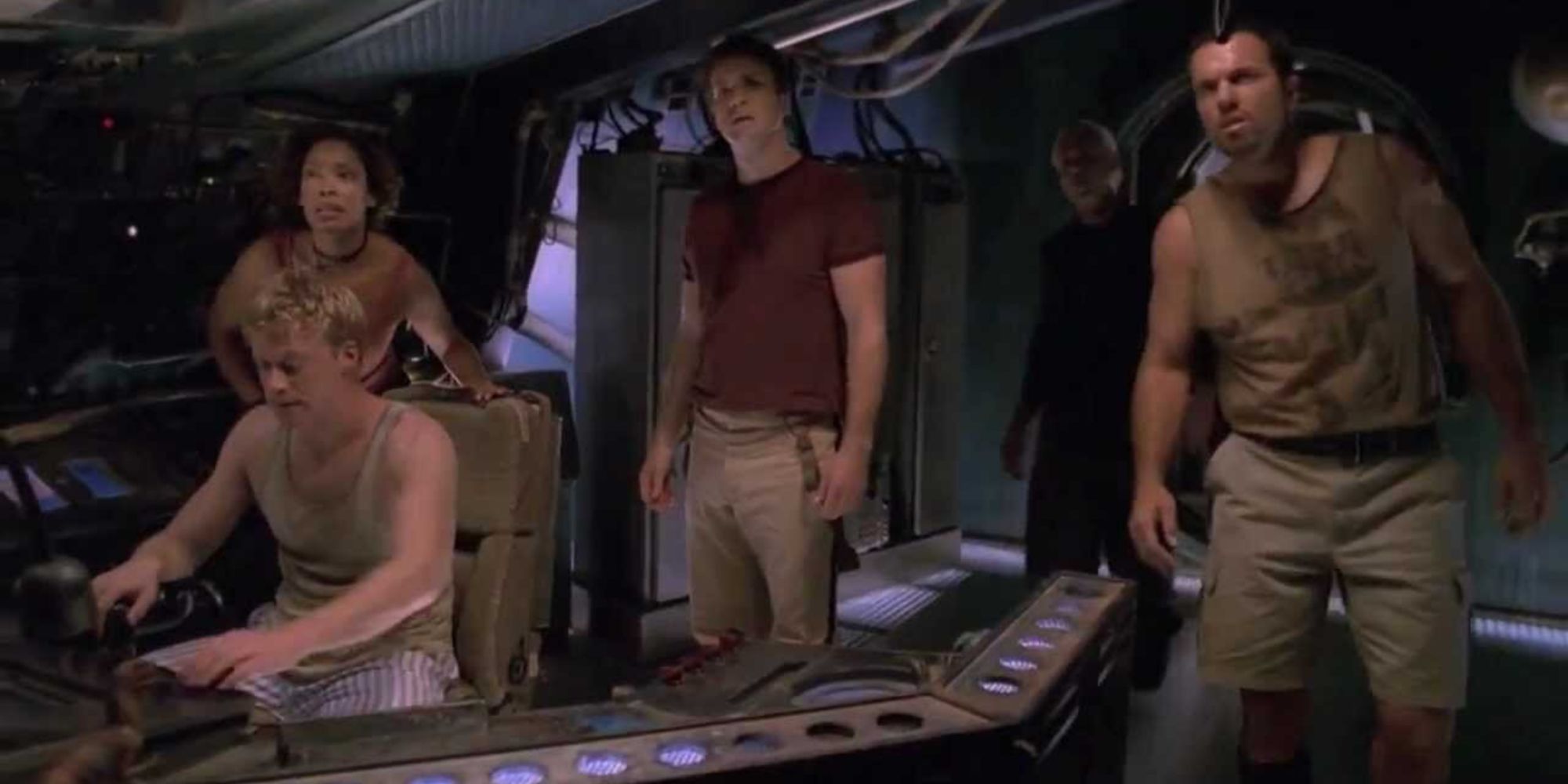 IMDb Score: 8.4/10
The Serenity crew stumble upon an abandoned ship. While Mal and Zoe search for goods, they discover a survivor, who witnessed the deaths of his fellow shipmates by the Reavers. Before they can leave with the stolen cargo, Mal and his team are confronted by an Alliance ship run by Commander Harken.
The Reavers are horrifying because they aren't shown at all, and fans can only deduce what their behavior would be like based on the survivor's behavior. On top dealing with this mysterious survivor, Serenity's crew encounter the Alliance and must explain why they are near a ship in which almost everyone was brutally murdered. This episode doesn't hold back on tension, and creates engrossing drama.
8
"Jaynestown"
Season 1, Episode 4 (2002)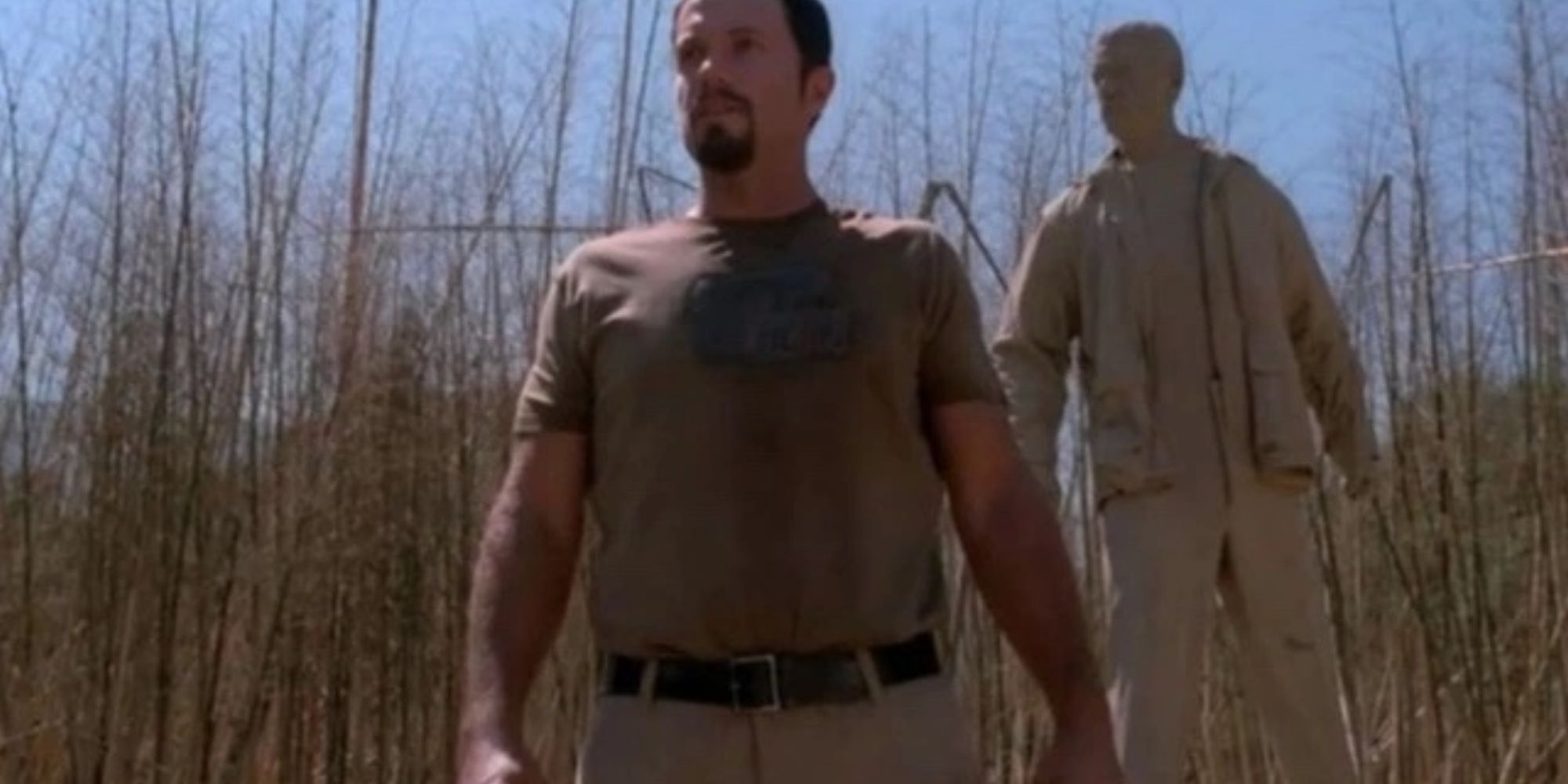 IMDb Score: 8.7/10
Mal and the Serenity crew go to Canton. Janye is very familiar with the area, and is reluctant to visit again. He stole from the rich and inadvertently gave to the poor, after he abandoned his loot and ditched his partner in crime. Jayne is welcomed to Canton as a folk hero and legend, much like Robin Hood. However, Jayne's return has peaked the interest of a mob boss figure.
Related: From 'Star Wars' to 'Firefly': The 10 Best Space Westerns from Film and Television
see more : The 15 Best Kathy Bates Movies, Ranked
"Jaynestown" is a fun episode that hints at Jayne's crazy past adventures before he became part of the Serenity crew. It's hilarious to watch Jayne realize that he is an accidental folk hero. He even gets his own song, which adds greatly to the humor of his situation. There are also some humorous scenes with River and Book, as well as, a few sweet moments like Kaylee and Simon trying to figure out their feelings for each other.
7
"War Stories"
Season 1, Episode 9 (2002)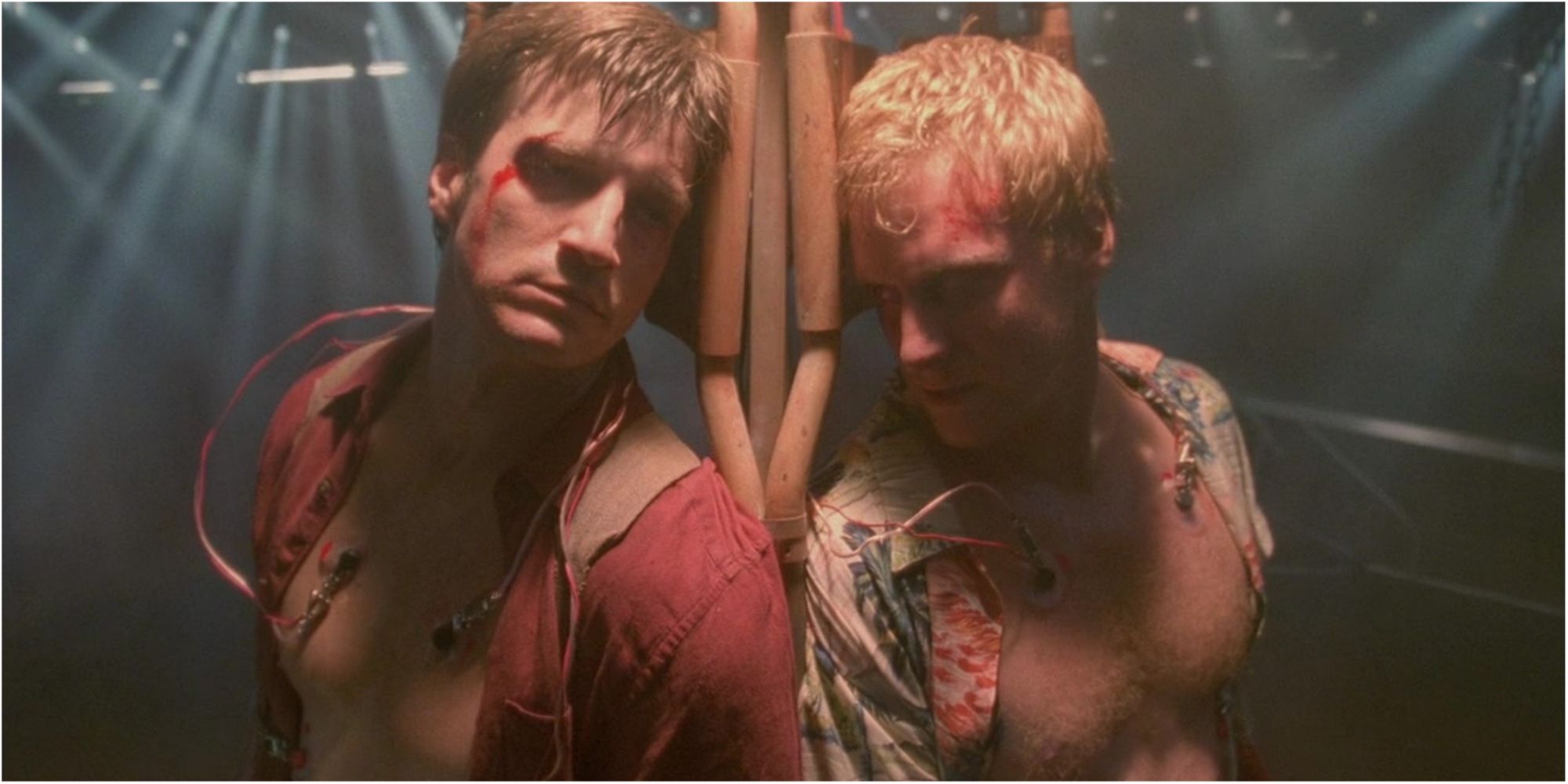 IMDb Score: 8.4/10
Walsh and Mal are kidnapped by Niska, a criminal who wants pay back after Mal's botched job. As Walsh and Mal are tortured by Niska, the Serenity crew gather their money and give Zoe the power to negotiate. Zoe is forced to choose between saving Walsh or Mal.
"War Stories" is an action-packed episode reminiscent. The Serenity crew must ban together to get Walsh and Mal out of Niska's hands. This episode also explores the complex and oftentimes strained relationship between Zoe, Walsh, and Mal.
6
"Trash"
Season 1, Episode 13 (2003)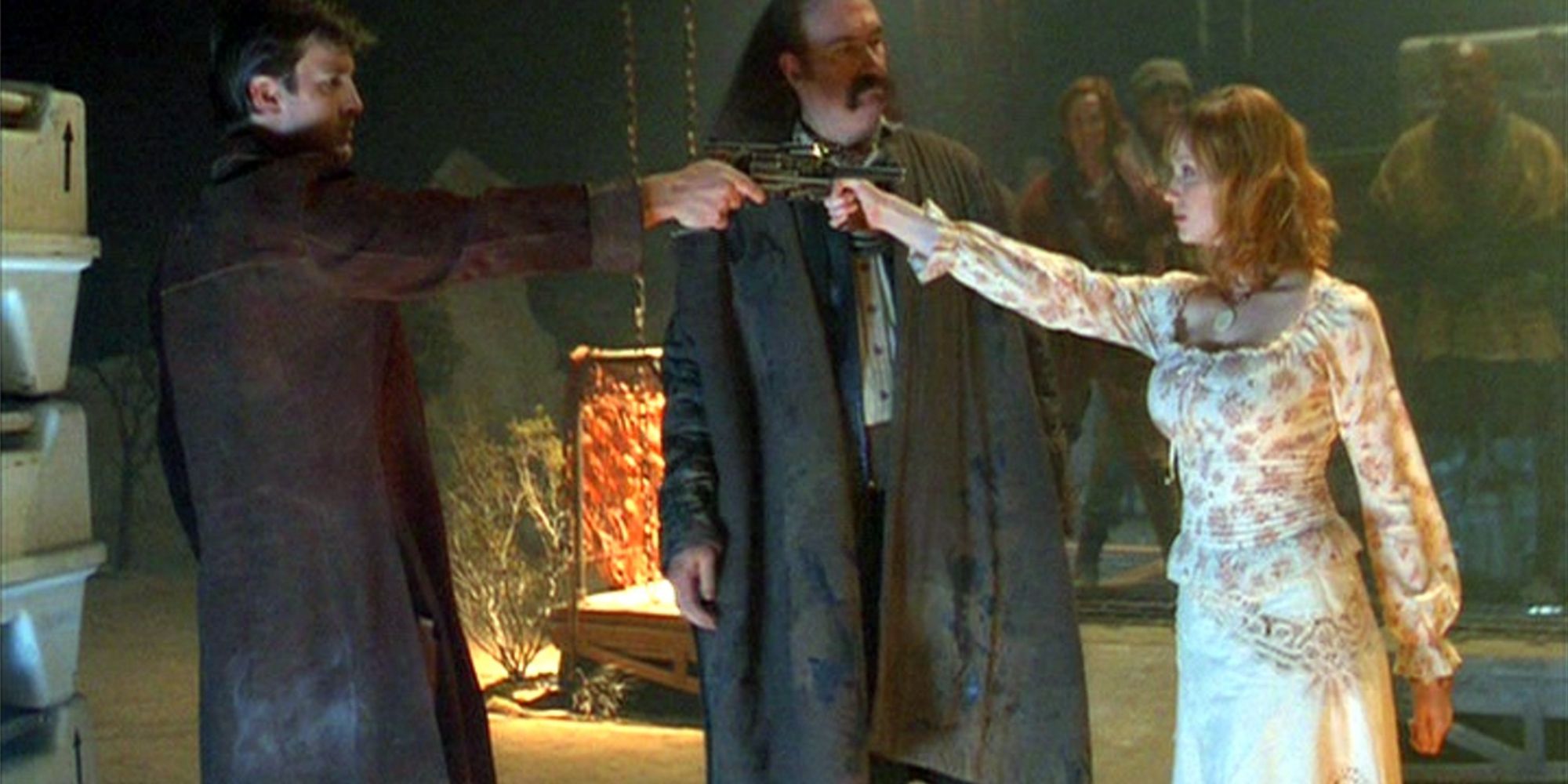 IMDb Score: 8.8/10
Mal reunites with Monty, and is surprised to find that he has married to Bridget, aka Saffron. Saffron wants to do a heist with Mal and the Serenity crew. The job involves stealing an antique laser pistol from a wealthy collector. Littles does Saffron know that the Serenity crew is prepared for her tricks this time.
Related: TV's Best One Season Wonders
Christina Hendricks returns as Saffron after her appearance in "Our Ms. Reynolds." Firefly fans love Hendricks in this role, and her chemistry with Nathan Fillion as Mal in this episode.
5
"Serenity"
Season 1, Episode 11 (2002)
IMDb Score: 8.8/10
"Serenity" is the original pilot for Firefly. In this episode, viewers are introduced to the Serenity crew, led by Malcolm "Mal" Reynolds, and Zoe Alleyne Washburne, former Browncoats. The ship arrives at Persephone to pick up some cargo and passengers, including Dr. Simon Tam. Mal and his crew are unaware that one of the passengers that they have picked up has given the Alliance information on them.
It's no surprise that this episode is high on the list, given that it is an introductory episode into the world of Firefly and its characters. "Serenity" is a nailbiting two-parter, and it sets up the Alliance being at odds with Mal and his shipmates.
4
"Our Ms. Reynolds"
Season 1, Episode 3 (2002)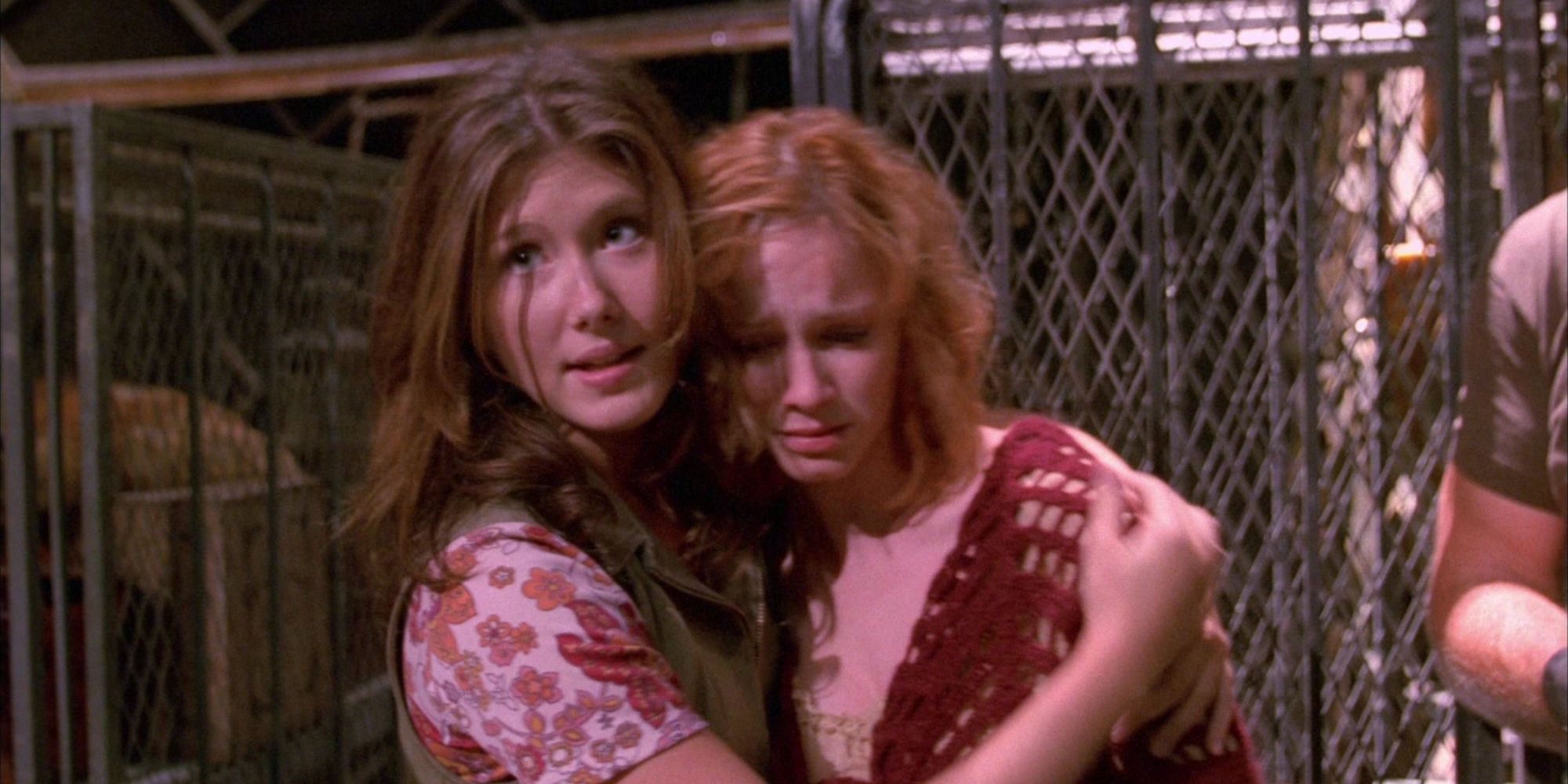 see more : The Best Movie from Every Year of the 1990s, According to Letterboxd
IMDb Score: 9/10
After the Serenity crew party on a planet, they discover a woman stowing away in their ship. She reveals herself to be Saffron, and claims Mal is her husband. The crew confirm that Mal participated in local marriage customs, which means they are married according to Saffron's culture. Mal doesn't want anything to do with Saffron, but she still tries to seduce him and the rest of the crew.
Related: 10 Best Sci-Fi TV Shows of the 2000's, According to IMDb
Christina Hendricks is just as fantastic as ever in this episode. This is the first time she is seen as Saffron in Firefly, and her character is quite the captivating con artist.
3
"Ariel"
Season 1, Episode 8 (2002)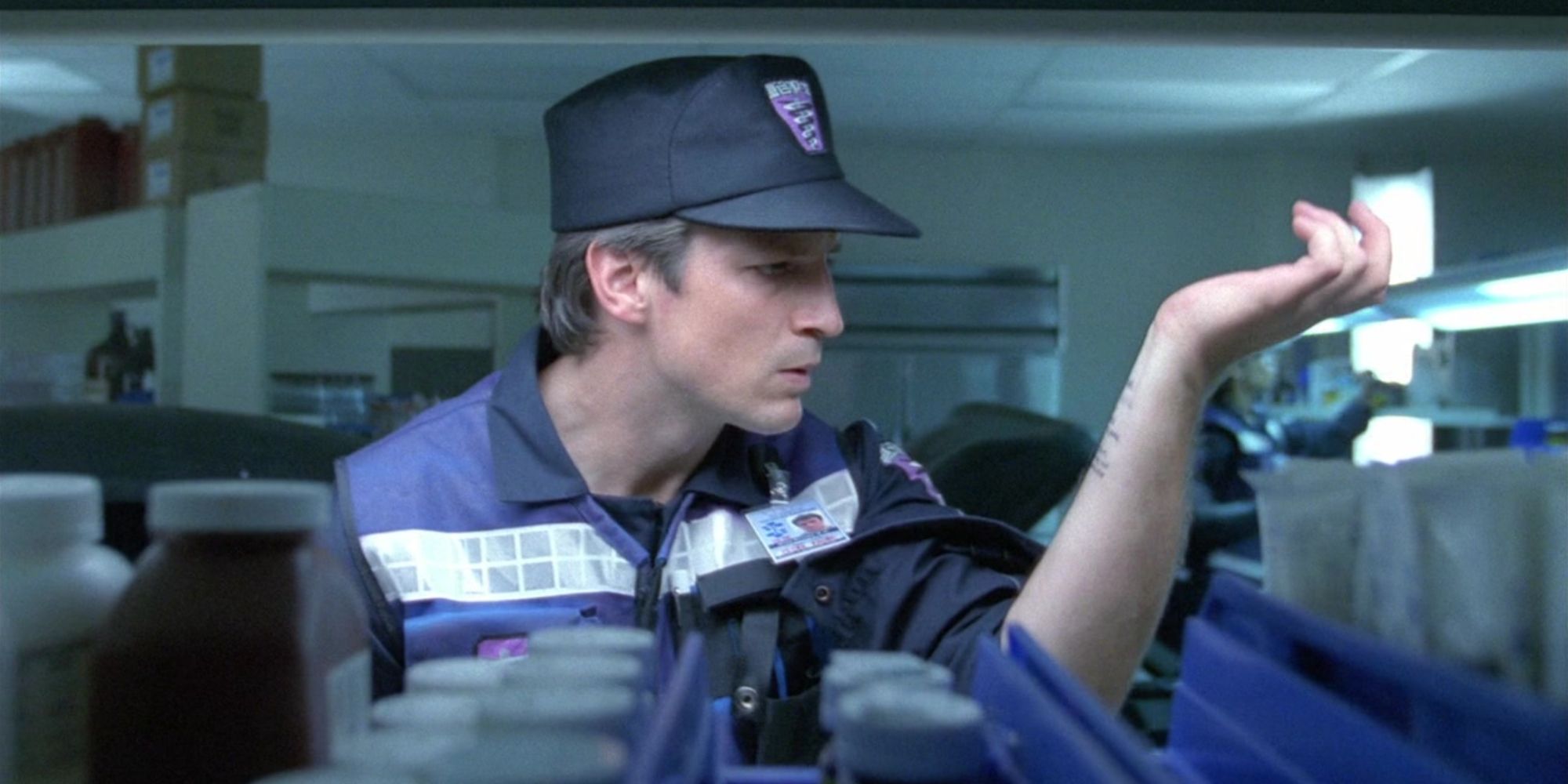 see more : The Best Movie from Every Year of the 1990s, According to Letterboxd
IMDb Score: 9/10
The Serenity crew arrive at Ariel. Inara is to get her annual physical for her certification as a companion. Simon develops a plan to sneak his sister River into a hospital for a brain scan. He tells the rest of the team about expensive medicine which could be stolen and sold for profit. Meanwhile, Jayne, who is tired of River threatening him, informs the Alliance about the Tams.
"Ariel" is set up like a thriller. There is a heist done by Mal and Zoe and betrayal by Jayne, along with a bit of mystery about River's circumstances. It's exciting to see the Tam siblings get in on the plot action.
2
"Objects in Space"
Season 1, Episode 10 (2002)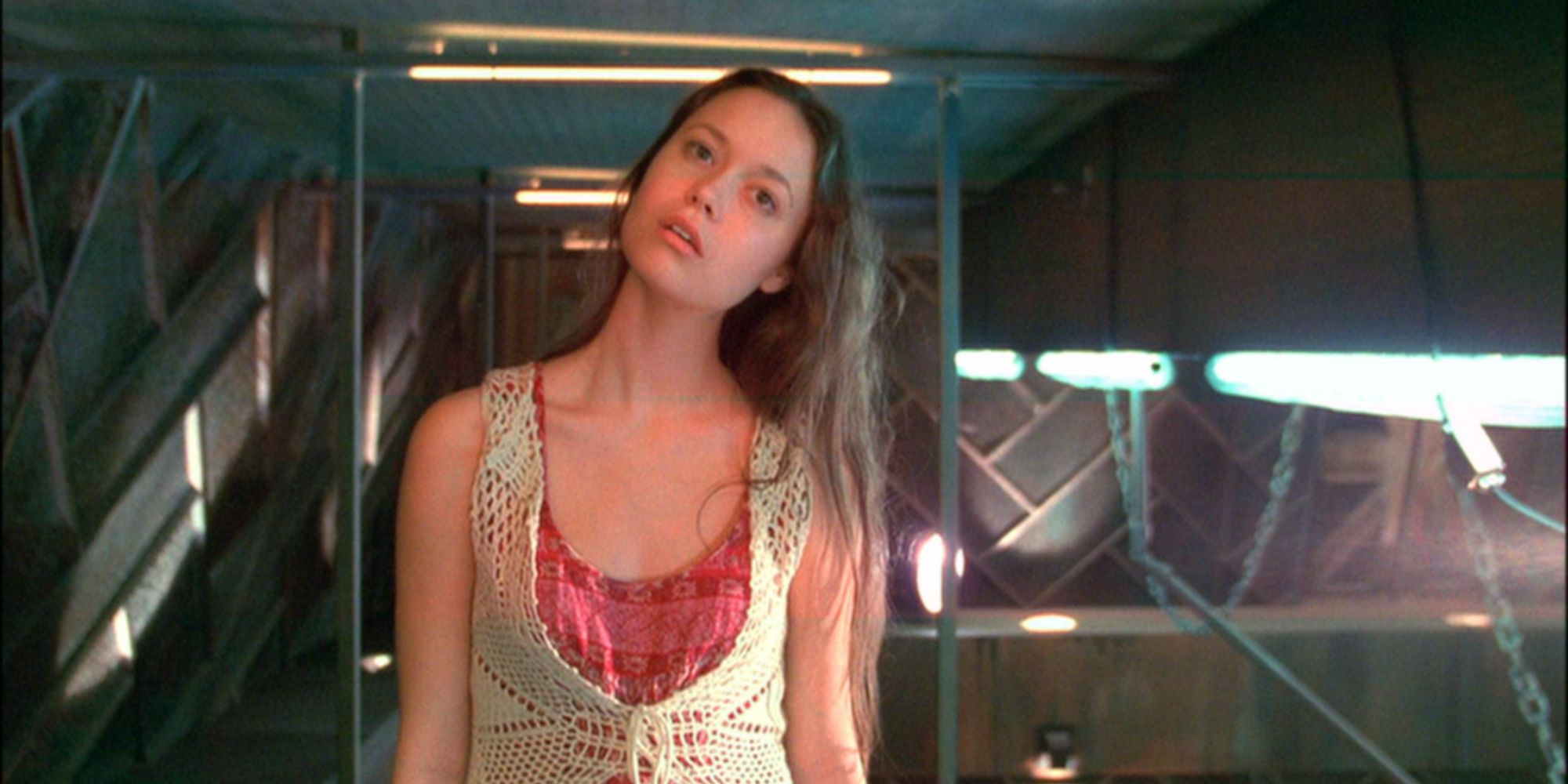 IMDb Score: 9.2/10
After finding River holding a gun, the Serenity crew aren't sure what to do with River and her abilities. Later that night, a bounty hunter named Jubal Early (Richard Brooks) sneaks onto the ship. He wants River, and will do anything, even harm the crew, to get what he wants.
At the beginning, "Objects in Space" gives fans an emotional glimpse into what River experiences every day. Besides creating a space for River's character to shine, this episode builds a layered plot full of dramatic tension between Early and the Serenity crew.
1
"Out of Gas"
Season 1, Episode 5 (2002)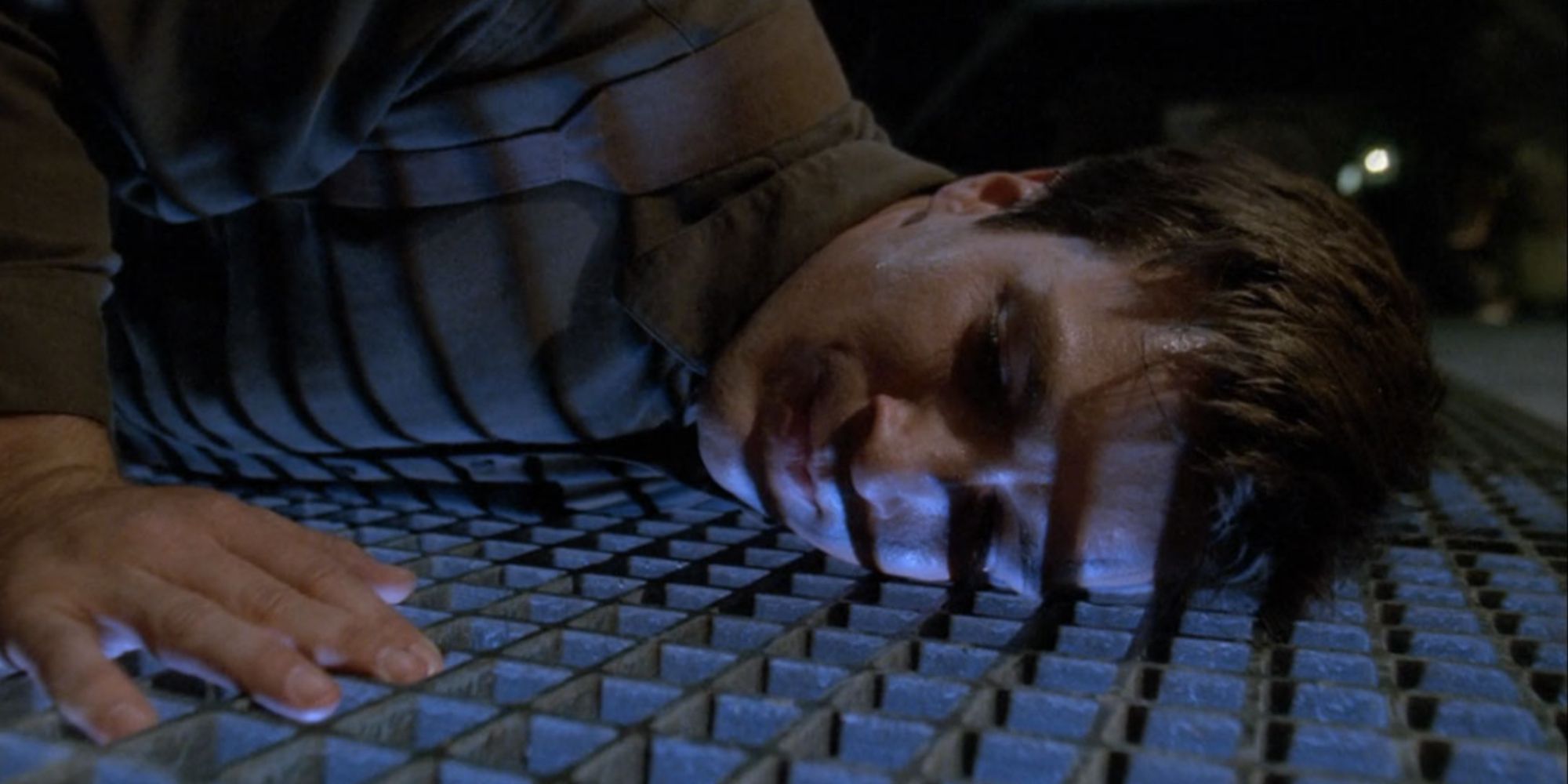 IMDb Score: 9.3/10
A fire causes the Serenity's life support to go down. Mal orders the crew to evacuate the ship. As Mal awaits his fate on the malfunctioning ship, he reflects on how he met each member of the Serenity's crew.
"Out of Gas" is one of the best episodes, according to IMDb reviews. The episode's flashbacks interspersed with scenes of Mal struggling for his life. Besides the great juxtaposition of scenes, it also expands on the characters' backstories, and provides depth to the relationships between the Serenity crew members.
Next: 10 of the Best Movies Based on TV Shows
Source: https://dominioncinemas.net
Category: Lists