The Star Wars franchise is one of the most influential forces in the history of Hollywood. George Lucas' original 1977 masterpiece paved the way for a generation of blockbuster filmmaking, and for years, the industry has tried to capture the same lighting in a bottle.
There are many reasons why Star Wars is such a beloved series, but first and foremost, the iconic characters are what keeps drawing fans back into the saga. These characters have been brought to life beautifully by great actors over the course of the twelve theatrically released films. Here are the best performances in the Star Wars saga, ranked.
15
Kelly Marie Tran as Rose, 'Star Wars: Episode VIII – The Last Jedi' (2017)
Rose Tico (Kelly Marie Tran) represents the core themes of heroism, bravery, and love that Star Wars has always been about. After her sister is tragically killed during the Resistance's escape from the First Order's fleet, Rose takes action by helping Finn (John Boyega) in his plan. However, Rose ultimately shows Finn that it's more important to save what you love than to fight what you hate; it's a beautiful moment that benefits from Tran's inherent kindness.
Frankly, it was rather insulting to see how Rose's role was diminished when Tran returned for Star Wars: The Rise of Skywalker. It was one of the lamented trilogy capper's weakest points.
14
Diego Luna as Cassian Andor, 'Rogue One: A Star Wars Story' (2016)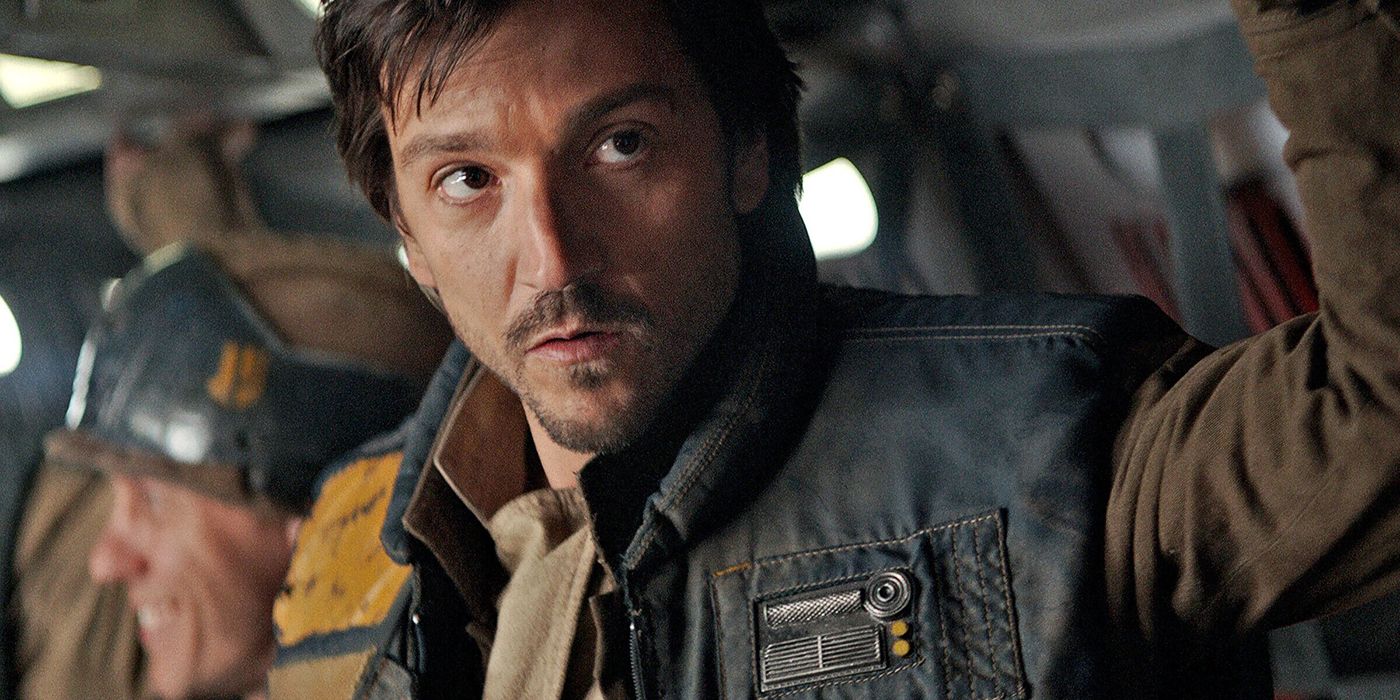 While the characters in Rogue One didn't have much time to leave an impact before they were all killed off by the Death Star's attack on Sacrif, Diego Luna established himself as a very different type of Star Wars hero. Cassian Andor was a spy, assassin, and lifelong rebel who wasn't afraid to cross some moral boundaries in his battle against the Empire, and Luna did a great job at showcasing his gray morality.
Cassian's journey was expanded in the Disney+ spinoff Andor, the best of the Star Wars streaming shows. The drama was recently nominated for a whopping 8 Emmys, including a nod for Best Drama Series.
13
Alden Ehrenreich as Han Solo, 'Solo: A Star Wars Story' (2018)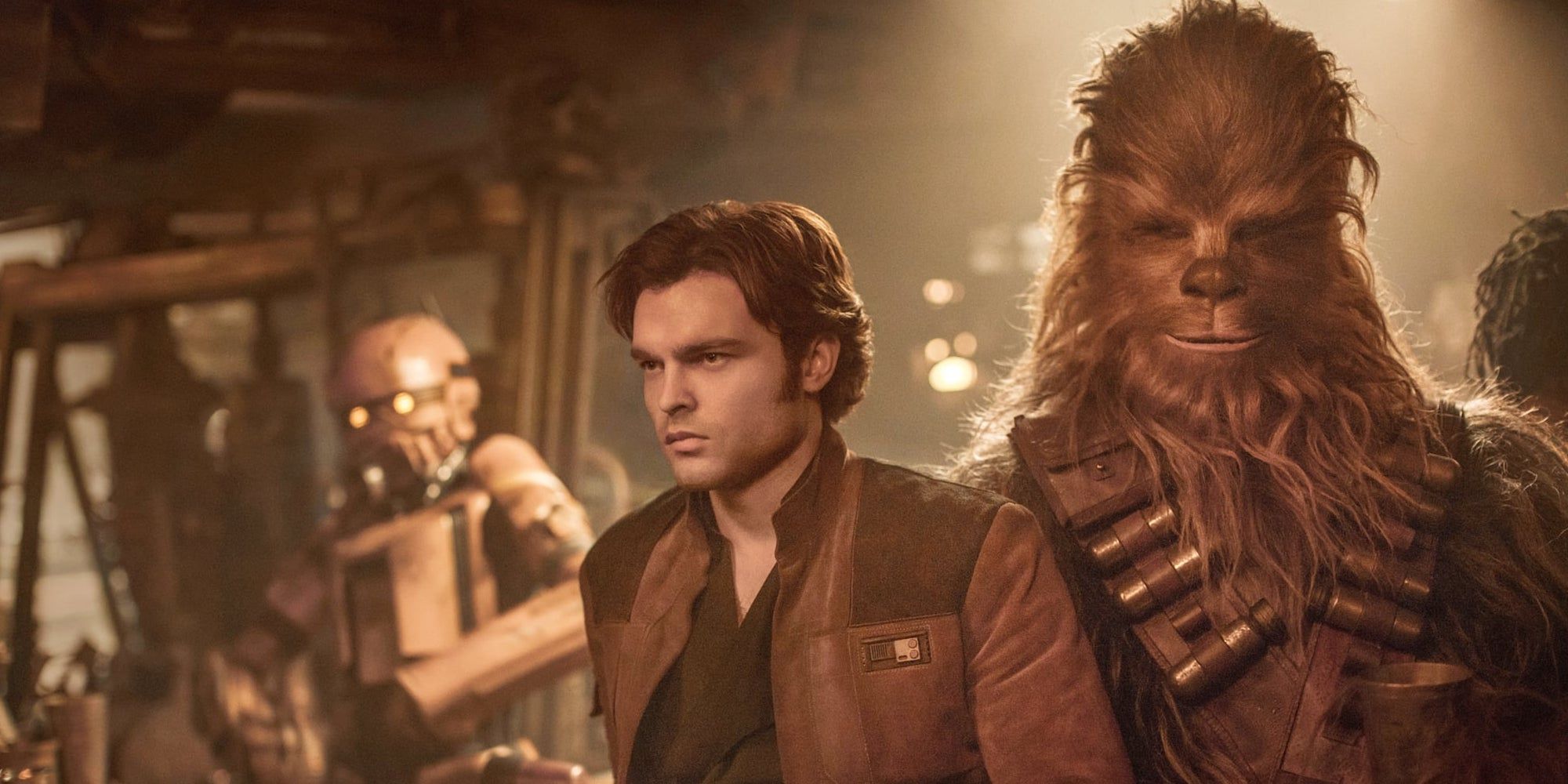 Alden Ehrenreich's performance in Solo is a bit of a miracle; instead of attempting to do an exact impersonation of Ford, Ehrenreich showed the perspective of a younger, more impressionable version of Han who had some of the same optimism as his future ally Luke Skywalker. Here was a not quite as polished, less confident version of Han who was on a quest to regain the love of his childhood crush.
RELATED: New 'Return of the Jedi' Funko Pops Recreate a Classic SceneEhrenreich's romantic interaction with Emilia Clarke helps turn this underrated caper film into one of the most romantic Star Wars movies. Hopefully, over time audiences will warm up to the movie's merits—including the central performance.
12
Ian McDiarmid as Emperor Palpatine, 'Star Wars: Episode VI – Return of the Jedi' (1983)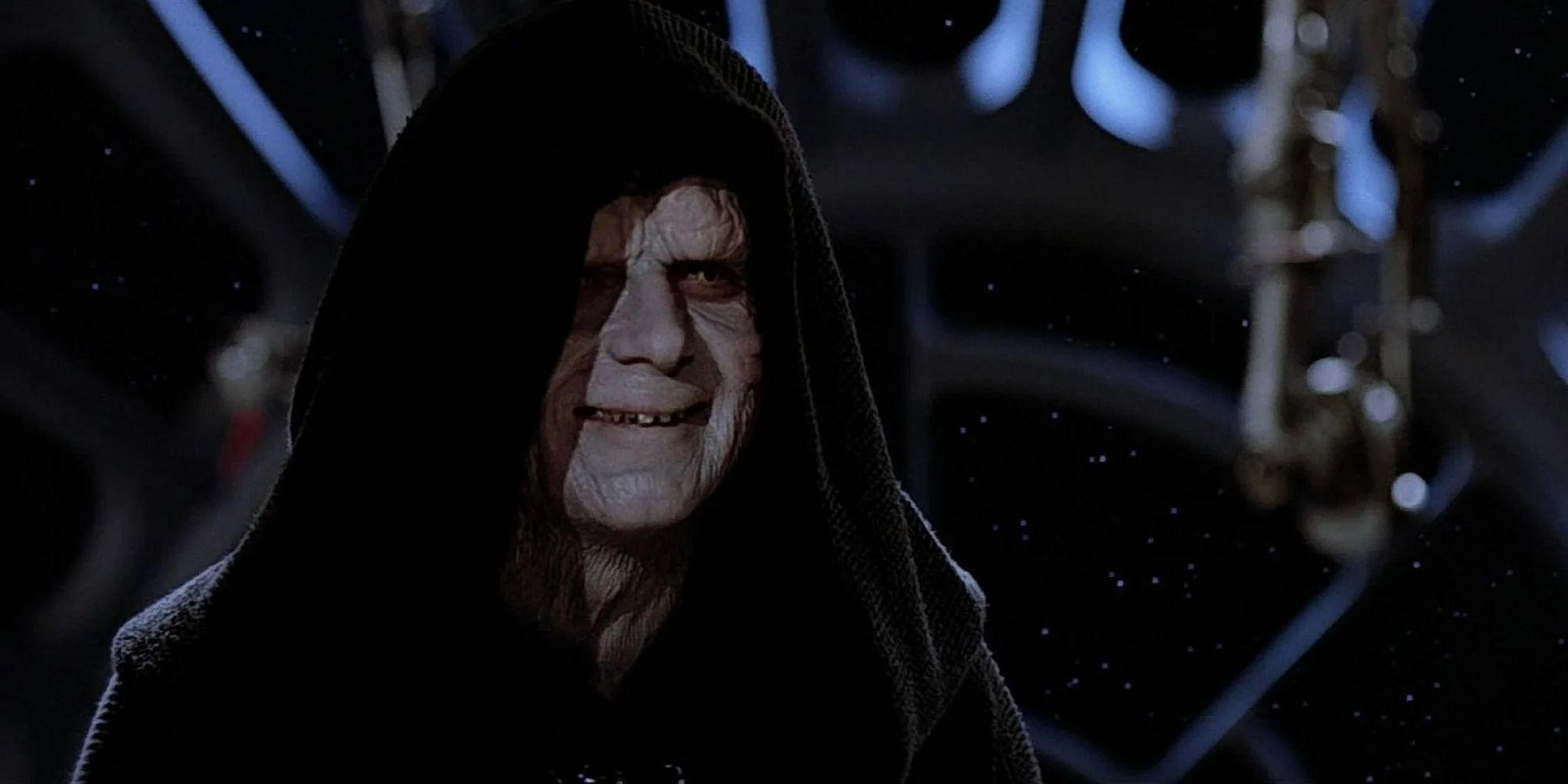 It's odd to have an actor play a character under several layers of makeup, then return to the same franchise two decades later in order to play the character without prosthetics in a prequel, but that's simply how the Star Wars franchise works.
While Ian McDiarmid has some great scenes in the prequel trilogy (including the iconic opera house sequence), nothing will top his first appearance as Emperor Palpatine in Return of the Jedi. He chews the scenery with a gleefully wicked character whose cackling laugh and malevolent grin sends tingles down everyone's spine.
11
John Boyega as Finn, 'Star Wars: Episode VII -The Force Awakens' (2015)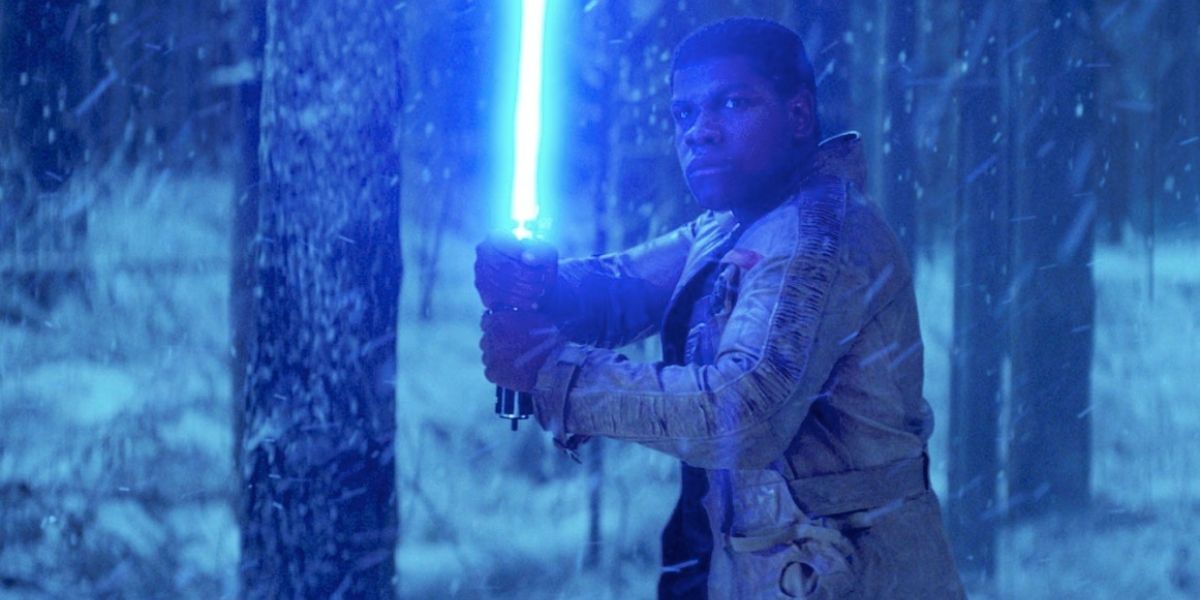 see more : The 10 Worst Sci-Fi Movies of All Time, According to Reddit
Finn is one of the most unique Star Wars heroes, as his journey starts from a place of redemption; he is a former stormtrooper who chooses to betray the Empire and seek out a more heroic path. John Boyega brought an incredible amount of energy to the prequel trilogy, but Finn's story is best represented in The Force Awakens.
It's here where he frantically decides to rescue Poe when he's been detained, and Boyega's chemistry with Isaac instantly creates one of the franchise's best duos. Their reunion at the end of the film is a cheer worthy moment.
10
Daisy Ridley as Rey, 'Star Wars: Episode VII – The Force Awakens' (2015)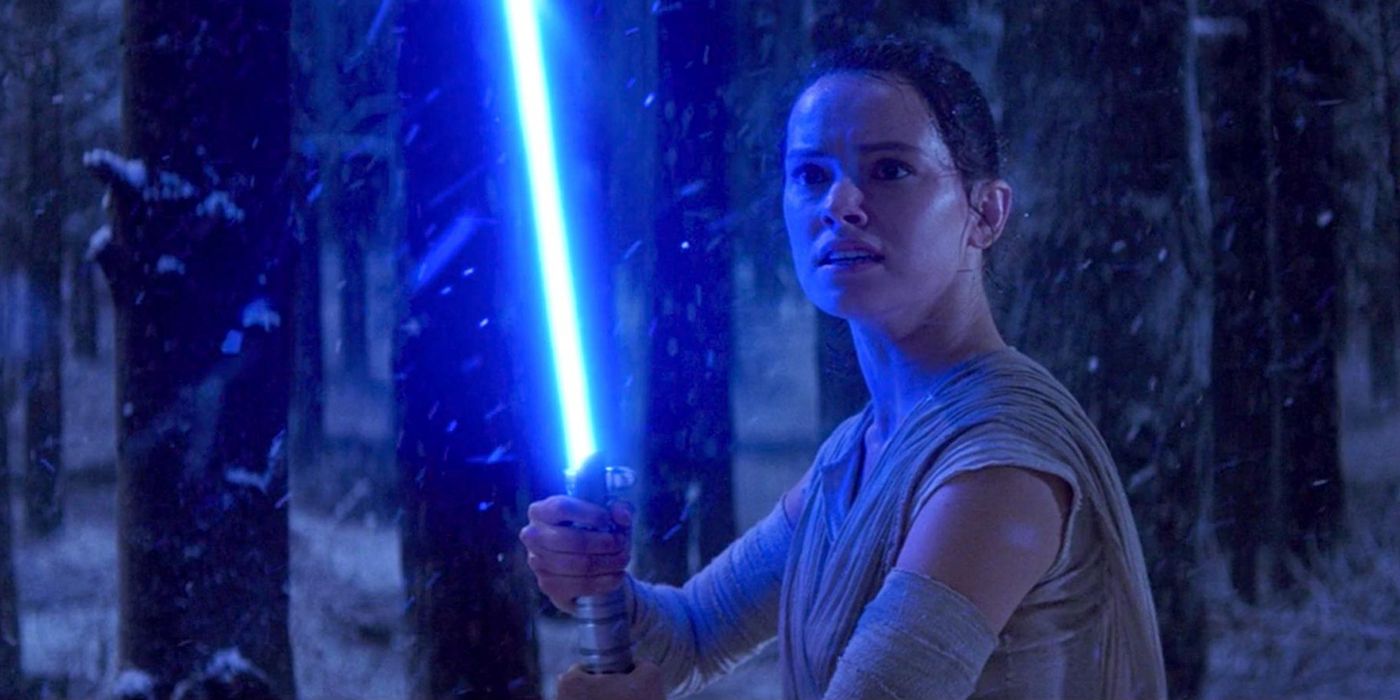 Daisy Ridley instantly brought a sense of youthful charisma and sincerity to the franchise with her performance as Rey in The Force Awakens. Rey is young, insecure, and completely unaware of her own abilities; she has the same sense of vulnerability that Luke had in A New Hope. Ridley's expressiveness makes her duel with Kylo Ren (Adam Driver) even more thrilling, as she makes it clear that Rey has no control over her abilities or what to do with them.
RELATED: Every 'Star Wars' Movie Ranked from Worst to Best
She was able to add even more depth to the character in The Last Jedi when Rey learns the truth about her past.
9
Peter Cushing as Grand Moff Tarkin, 'Star Wars: Episode IV- A New Hope' (1977)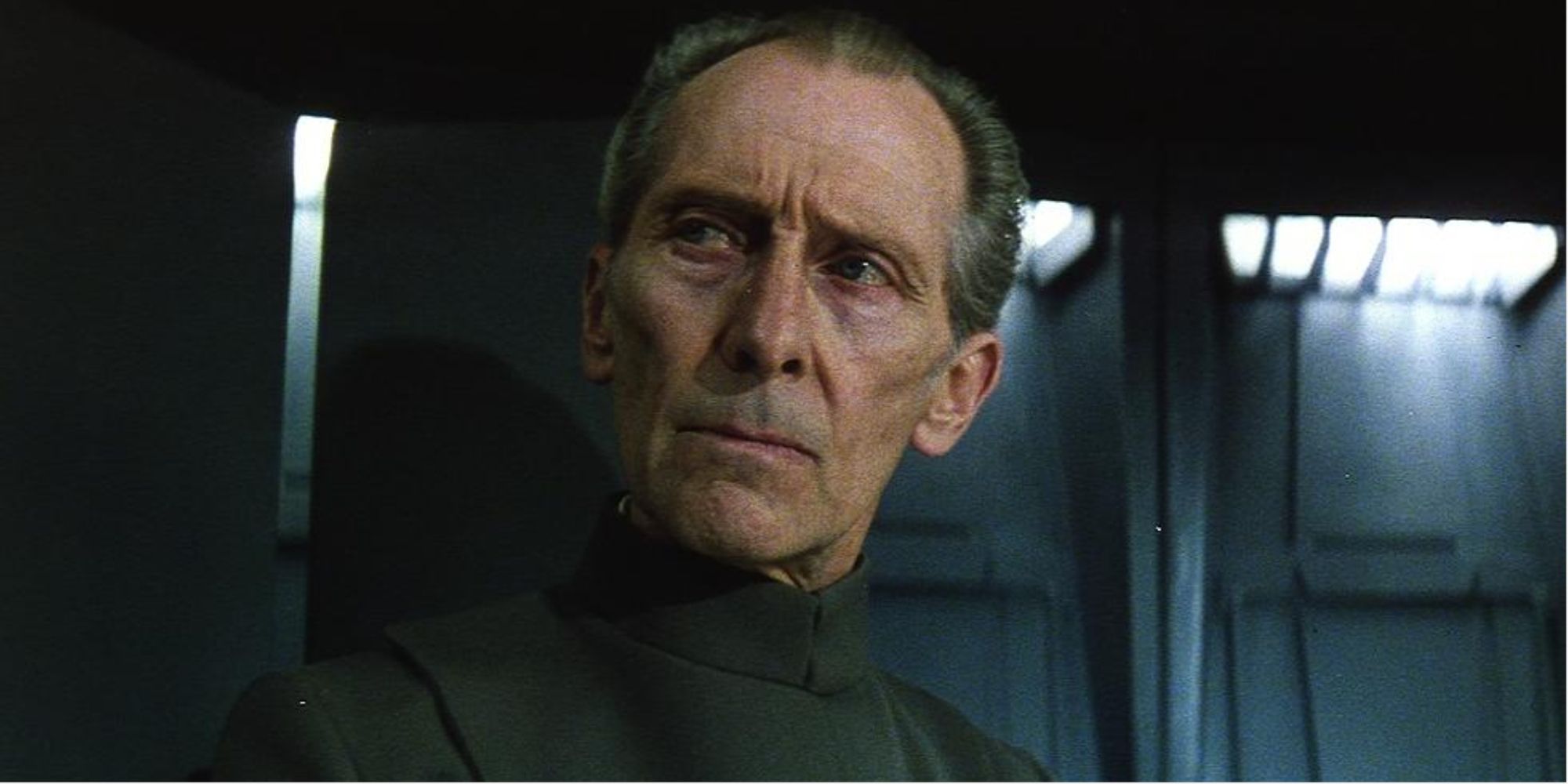 Peter Cushing was a beloved British actor (and former Doctor on the original Doctor Who) who brought a sense of Shakespearean menace to his role as Grand Moff Tarkin in A New Hope.
Tarkin is one of the best Star Wars villains because he's not gifted with force powers or any enhanced abilities; he's simply a corrupt politician who creates an atmosphere of anxiety due to his greed and capacity for cruelty. He's one of the very few Star Wars bad guys that even gets to boss around Darth Vader!
8
Ewan McGregor as Obi-Wan Kenobi, 'Star Wars: Episode III – Revenge of the Sith' (2005)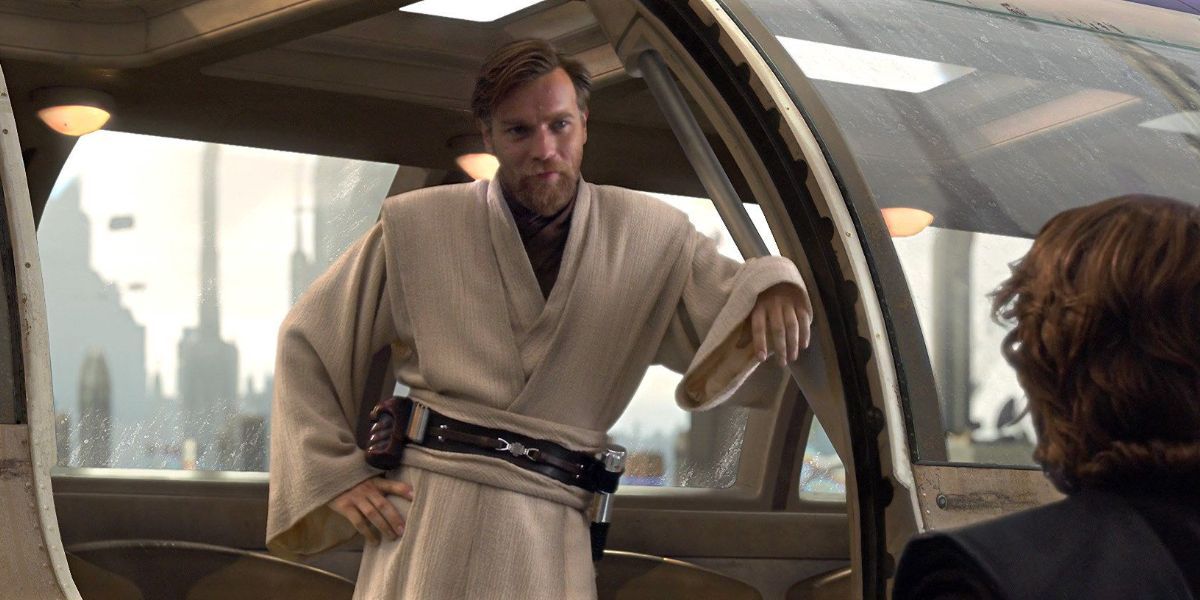 Ewan McGregor had the challenge of living up to a performance by the great Sir Alec Guinness, but he delivered with a performance so emotionally complex that it created a whole new legacy for the character of Obi-Wan Kenobi. Obi-Wan was no longer a wise old mentor that had seemingly unlimited knowledge, but a young, vulnerable man who had to deal with the death of his mentor and the loss of his best friend.
RELATED: Human Cyborg Relations: Check Out the C-3PO Custom Art Show at Sideshow Con
While opinions about the prequel trilogy are still split, both prequel lovers and critics can agree on the power of McGregor's performance in Revenge of the Sith.
7
Carrie Fisher as Princess Leia, 'Star Wars: Episode V- The Empire Strikes Back' (1980)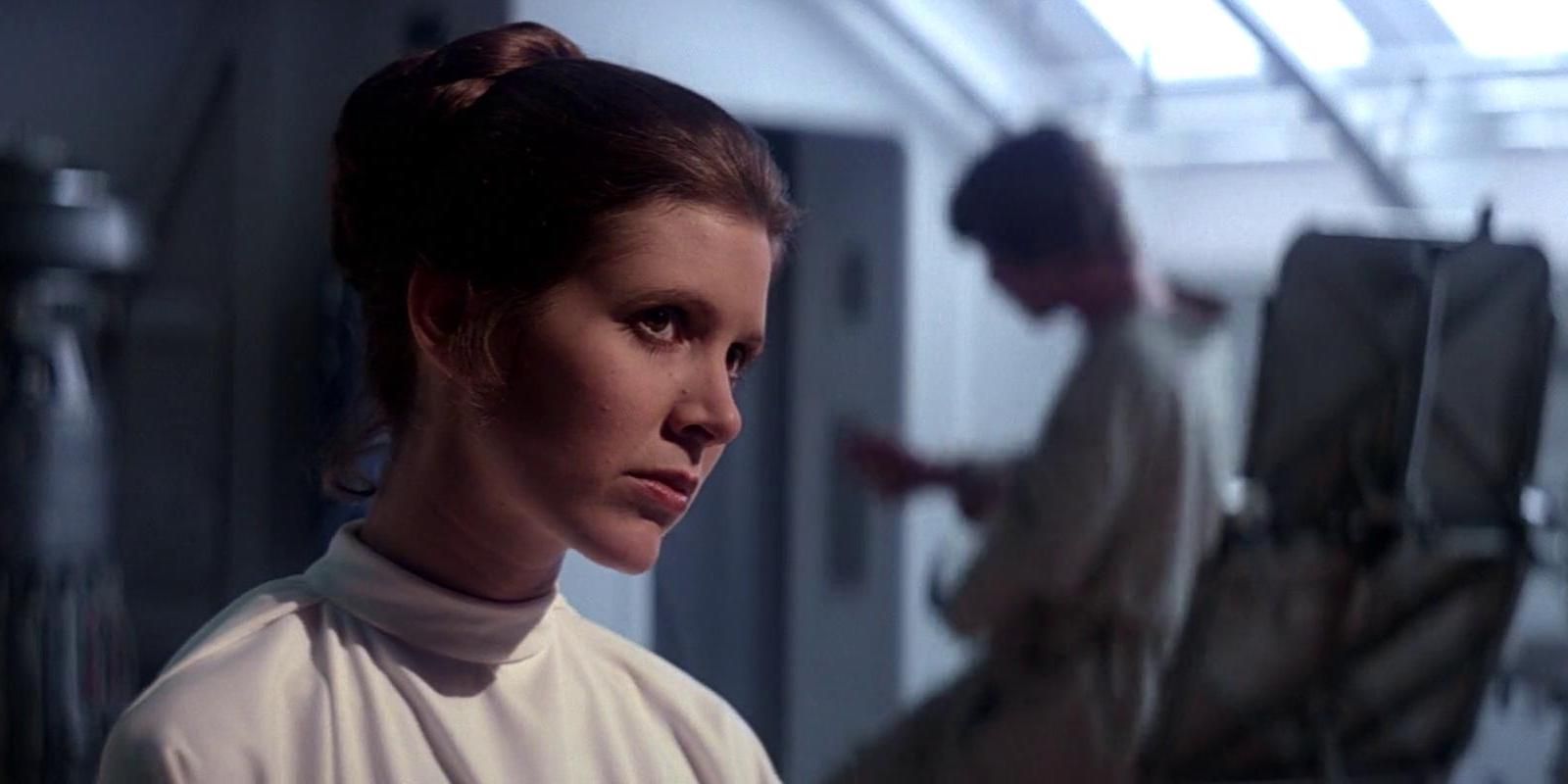 Princess Leia is one of the greatest screen heroes of all-time, so it was only a matter of choosing which film best represented Carrie Fisher's greatest performance. While her naïveté in A New Hope was very endearing, it's in The Empire Strikes Back that she truly transforms into the scene-stealing, feisty hero that Fisher was in real life.
Leia's romantic storyline with Han (Harrison Ford) feels like a whimsical 1930s romance set in the middle of an action movie, but she still was able to pull off the sense of heartbreak that Leia feels when she bids farewell to her lover during the carbon freezing sequence.
6
Harrison Ford as Han Solo, 'Star Wars: Episode IV – A New Hope' (1977)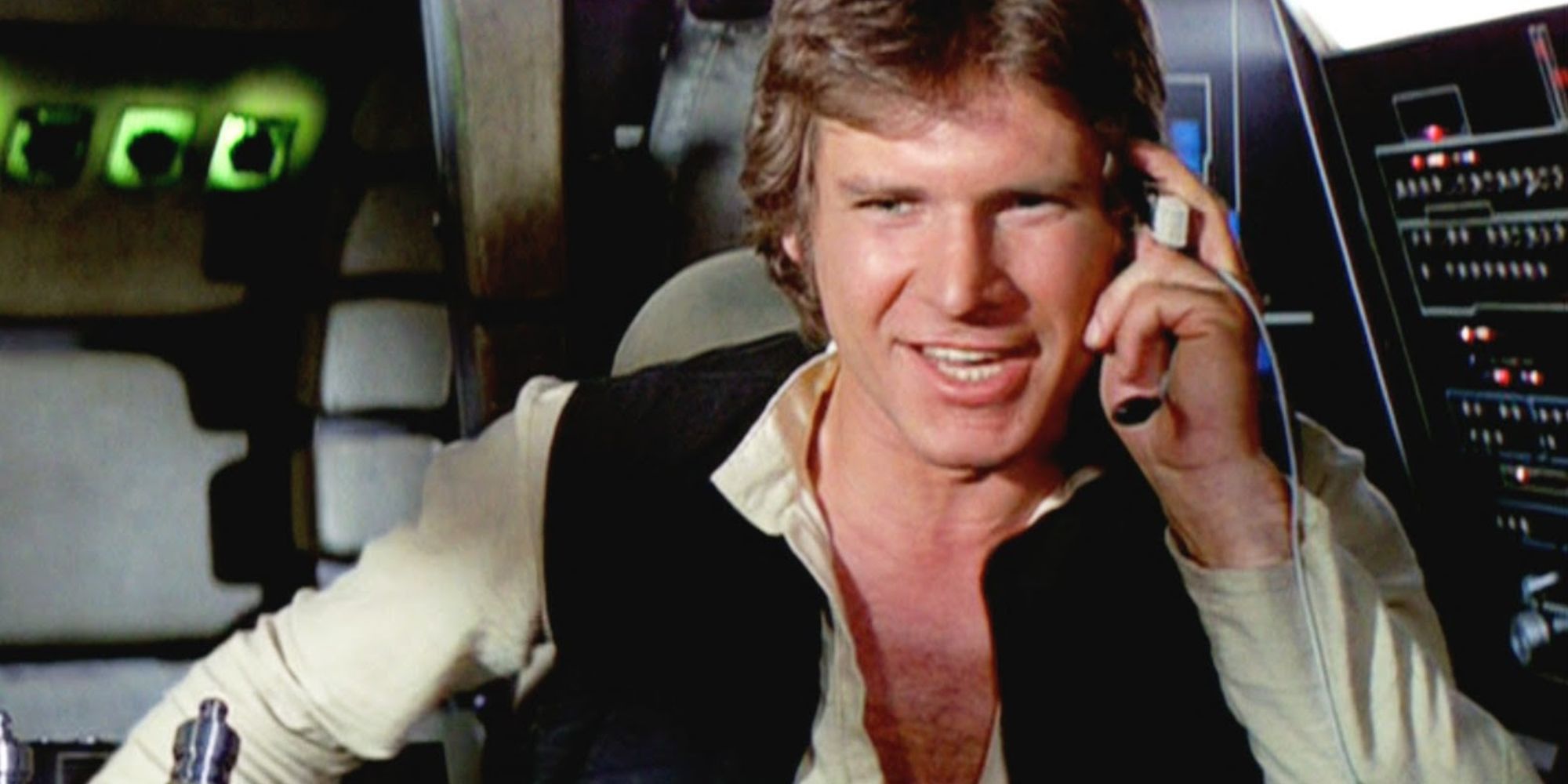 There's a reason that there was trepidation about ever recasting Han Solo in a prequel with a younger performance; Ford's performance as the charismatic smuggler created what was simply one of the coolest characters of all-time.
see more : The 10 Best 'Family Guy' Characters Who Only Appear In One Episode, Ranked
Within minutes of appearing on screen for the first time in A New Hope, Ford shows an effortless confidence that makes it clear that Han's reputation doesn't need an introduction. The presence of a slightly older, far more cynical ally for Luke and romantic interest for Leia was essential in creating one of the greatest screen trios in history.
5
Mark Hamill as Luke Skywalker, 'Star Wars: Episode VIII – The Last Jedi' (2017)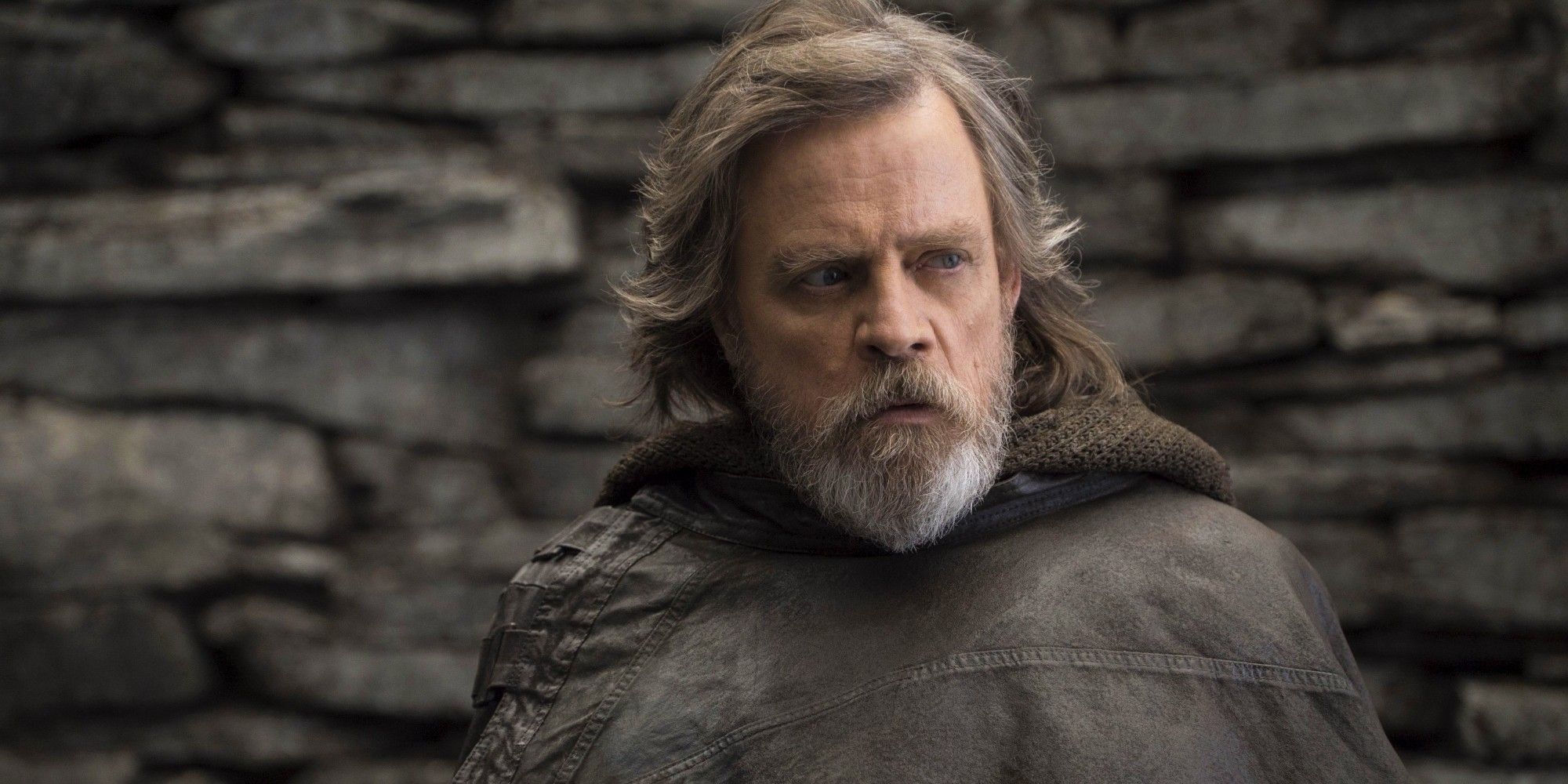 What performance best defines Mark Hamill's portrayal of Luke Skywalker? The one that shows that Luke has truly learned the principles that Yoda had taught him on Dagobah in The Empire Strikes Back. He tries, and fails in his first attempt to start a new Jedi Order, but Star Wars characters show their heroism through resilience.
RELATED: 'Andor' Season 2: Cast, Filming Updates, and Everything We Know So Far
Hamill shows the complex feelings of depression and self-hatred that Luke fails after losing his Academy in what is a more cynical version of the character, but eventually he transforms into a Jedi willing to find a non-violent solution by becoming one with the force.
4
Adam Driver as Kylo Ren, 'Star Wars: Episode VIII -The Last Jedi' (2017)
Kylo Ren is one of the most complex characters in the Star Wars saga. In his heart, Ben Solo isn't a villain whose heart is filled with hate, but a terrified child who lashed out in fear that his life would be taken. There's an immaturity to Adam Driver's performance that makes Ben so unique among Star Wars antagonists; he has temper tantrums and gets infuriated when things don't go his way!
There's a realism to Driver's performance that isn't always present in the franchise, and it's to his credit that Ben could be so tragic, terrifying, and humorous at the same time.
3
James Earl Jones, David Prowse and Sebastian Shaw as Darth Vader, 'Star Wars: Episode VI – Return of the Jedi' (1983)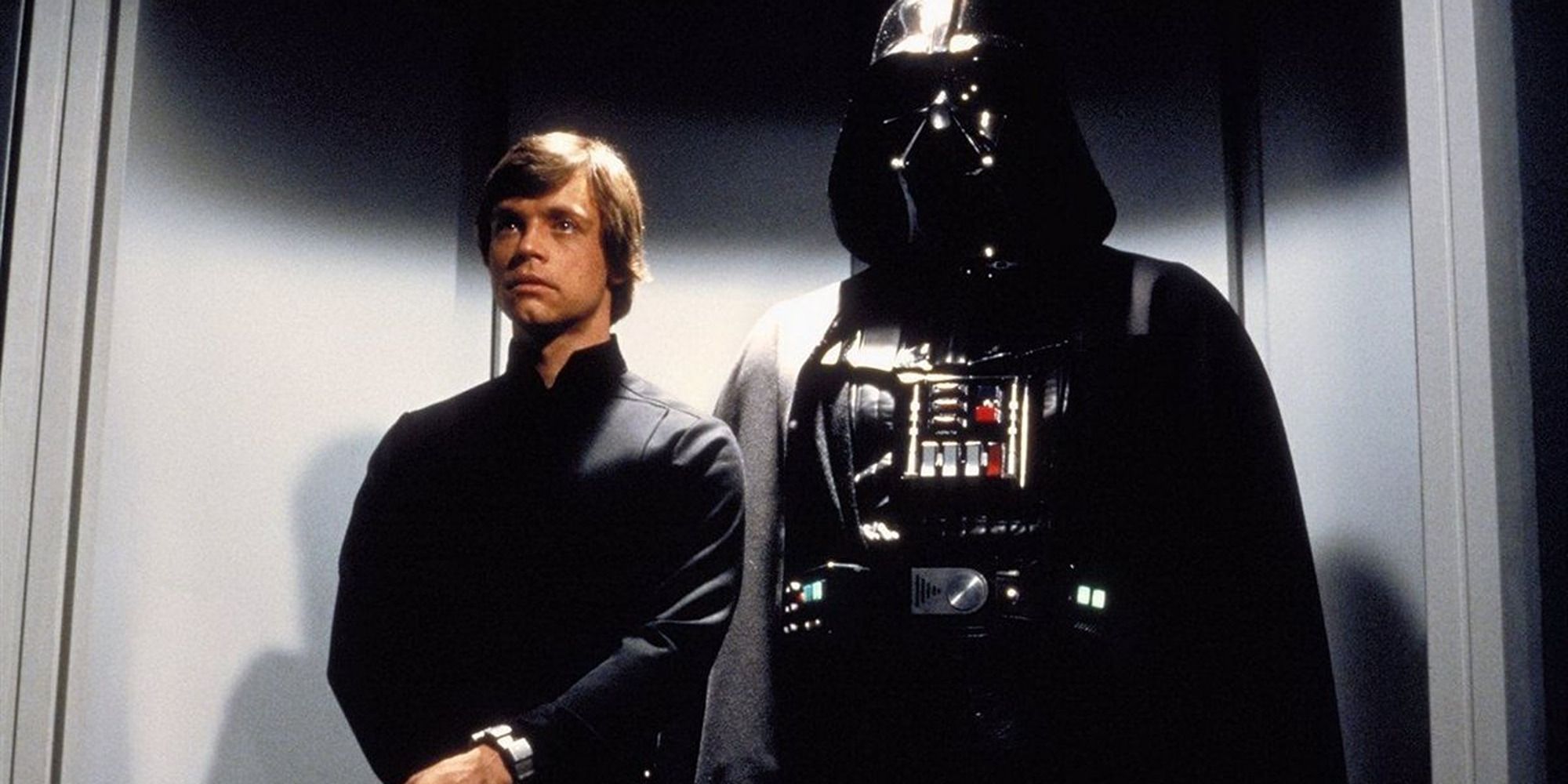 It would be impossible to choose just one actor who represented Darth Vader, as these three men were responsible for creating the menacing Dark Lord of the Sith and ultimate main character of the franchise. James Earl Jones' booming voice, David Prowse's intimidating physical presence, and the sight of Sebastian Shaw as a crippled Anakin Skywalker in Return of the Jedi work in tandem to create Vader's unforgettable redemption arc.
Return of the Jedi marks the definitive conclusion to Vader's story, as it's in the final installment of the original trilogy that the true Anakin Skywalker emerges to show his heroic ways. Perhaps, he was the Chosen One after all.
2
Alec Guinness as Obi-Wan Kenobi, 'Star Wars: Episode IV – A New Hope' (1977)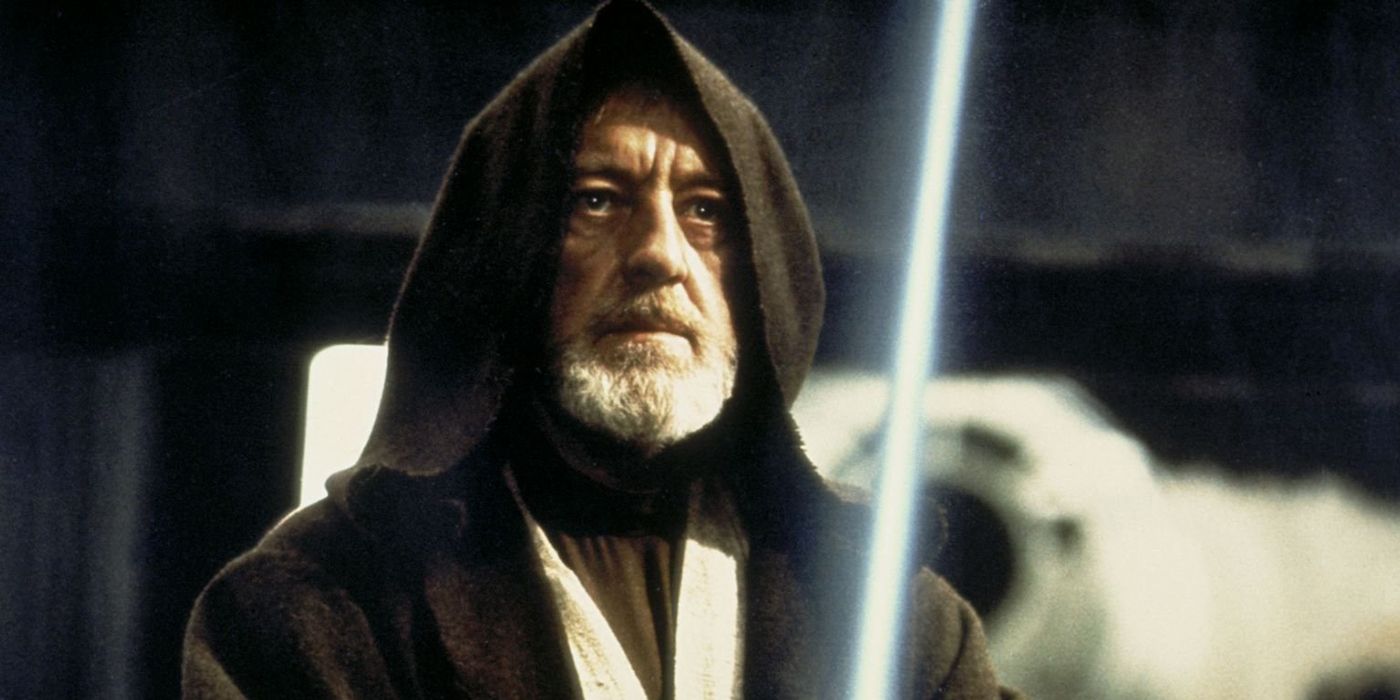 Guinness remains the only actor in the Star Wars franchise that has received an Academy Award nomination, for Best Supporting Actor in A New Hope. It couldn't have been for a more deserving performance; Guinness had to speak with a sense of wisdom and playful knowledge as he describes the nature of the force and his friendship with Luke's father.
The entire world understood what the Force was not because of a feat of special effects wizardry, but because of the powerful monologue that Guinness delivers to Luke on Tatooine.
1
Frank Oz as Yoda, 'Star Wars: Episode V – The Empire Strikes Back' (1980)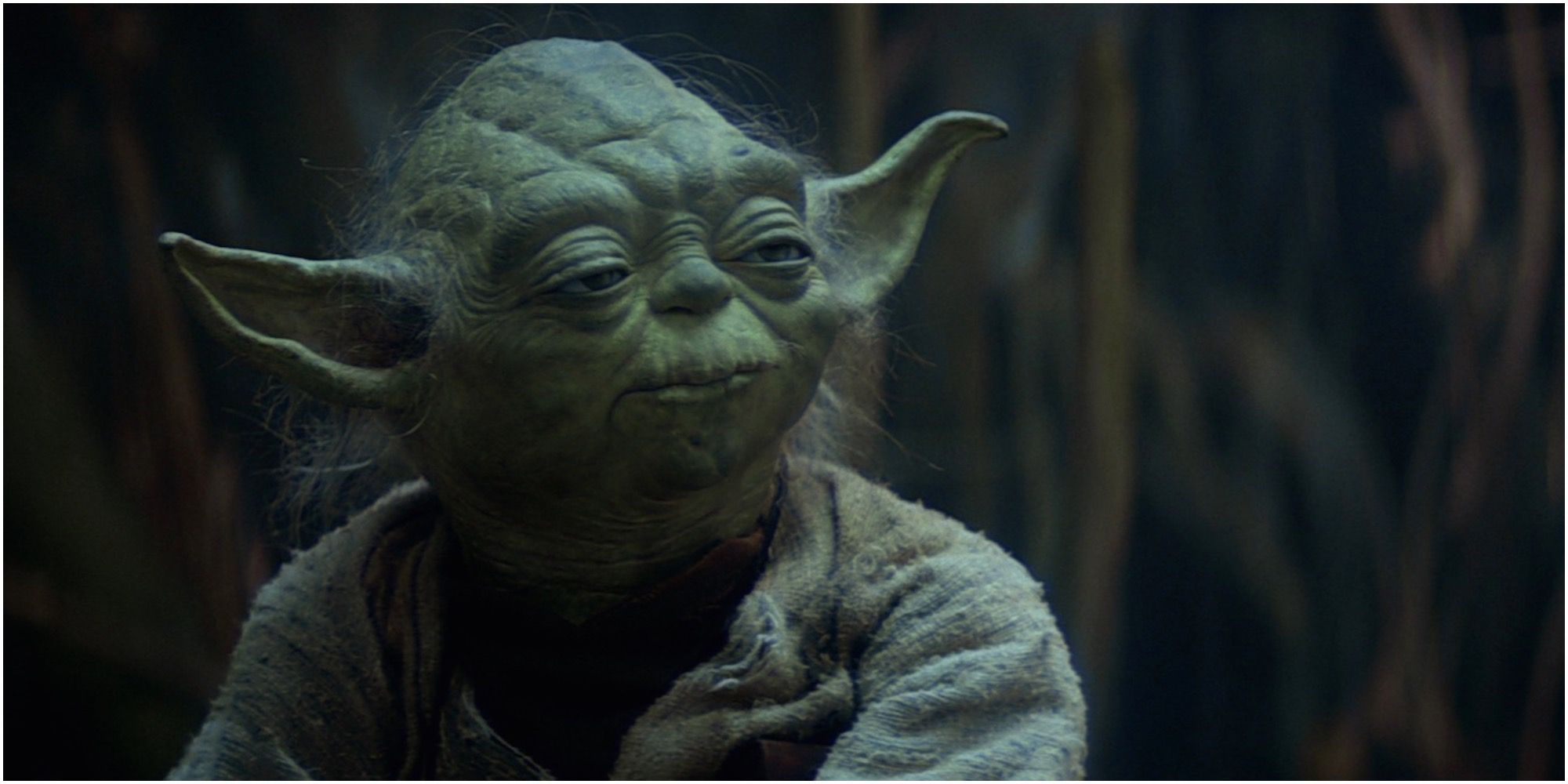 While there had been innovations throughout the 1970s in puppetry thanks to the success of The Muppet Show and 1979's The Muppet Movie, a puppet didn't have to be the dramatic basis for a film until Frank Oz's performance as Yoda in The Empire Strikes Back. Yes, Yoda has a quirky sense of humor initially, but he ultimately gives Luke the inspiration and knowledge needed to complete his training.
Oz brought so much depth to the practical puppetry that no CGI recreation could ever top it. The detail and precision with which Yoda's puppetry was handled is part of the reason that the character still remains such an enigma to modern fans.
NEXT: The Best Movie Villains of All Time, Ranked
Source: https://dominioncinemas.net
Category: Lists