Filmmaker Alice Guy-Blaché was a pioneer in the medium and arguably made the first example of narrative cinema in film history. Despite this fact, women struggled to make a name for themselves in a male-led industry and are still underrepresented behind the camera. Fortunately, with some of the biggest box office hits being female-directed (Greta Gerwig's Barbie, for one, is this summer's most anticipated film, grossing over $1 billion), times have changed.
Although countless women directors have provided audiences with tons of iconic movies we all know and love — from Mary Harron's genre-bending American Psycho to the Wachowskis The Matrix — there are some lesser-known classics that tend to fall out of the broader public consciousness and should get more love by general audiences. They helped shape history and brought attention to "the female gaze" during the industry's earlier years.
10
'Mabel's Blunder' (1914) dir. Mabel Normand
Directed by the first major female comedy star in American cinema (and one of the first female directors in Hollywood), Mabel's Blunder is a genre-bending 1914 comedy short that tells the story of a lady who is secretly engaged to the boss' son. When the young man's sister comes to visit at their office, jealous Mabel dresses up as a male chauffeur, which leads the comedic events to unfold into an entertaining tale of mistaken identities.
Considered a top comedienne in both acting and directing, Mabel Normand's work certainly does not go unnoticed even after all these years. Although Mabel's Blunder may not be one of the all-time greats, it remains a groundbreaking and innovative piece for the time it was released. Moreover, it introduced audiences to the star's gifts, and proved Normand to be an artist in her own right.
9
'Working Girls' (1931) dir. Dorothy Arzner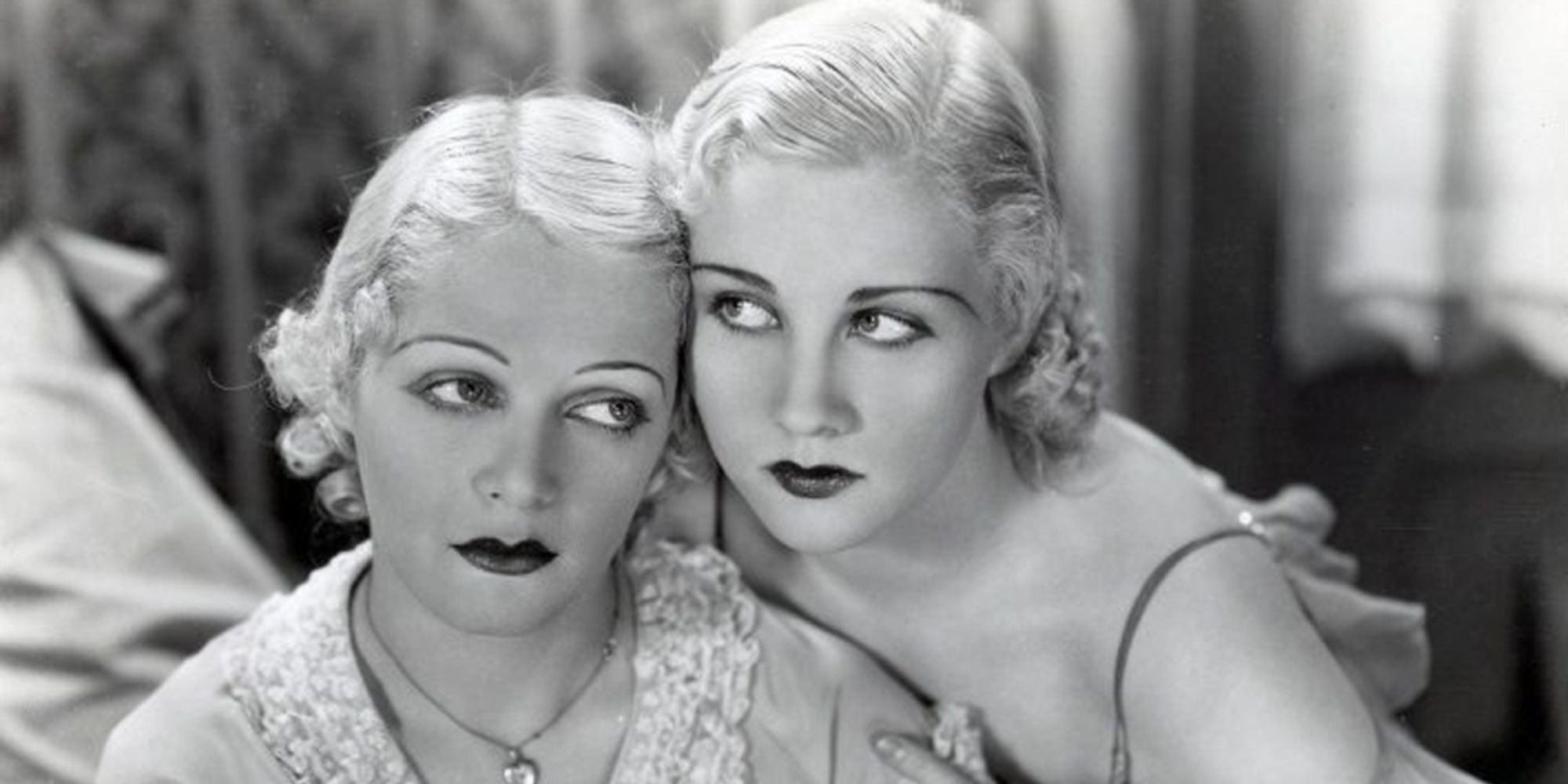 Directed by Dorothy Arzner and written by Zoë Akins, Working Girls is an American pre-Code drama film that expertly and meaningfully critiques the mindset that the institution of marriage is the only route to female social mobility by following two sisters, June (Judith Wood) and Mae (Dorothy Hall), on a quest for jobs and shining a light on the female perspective.
Ever since Arnzer's first picture, Fashions for Women, hit the screens in 1927, the prolific woman filmmaker carved a wonderful path for herself. After her successful efforts in silent feature films for Paramount, Arzner transitioned to talkies and became the first woman to direct a sound picture (The Wild Party, which inspired the recent Babylon).
8
'Dance, Girl, Dance' (1940) dir. Dorothy Arzner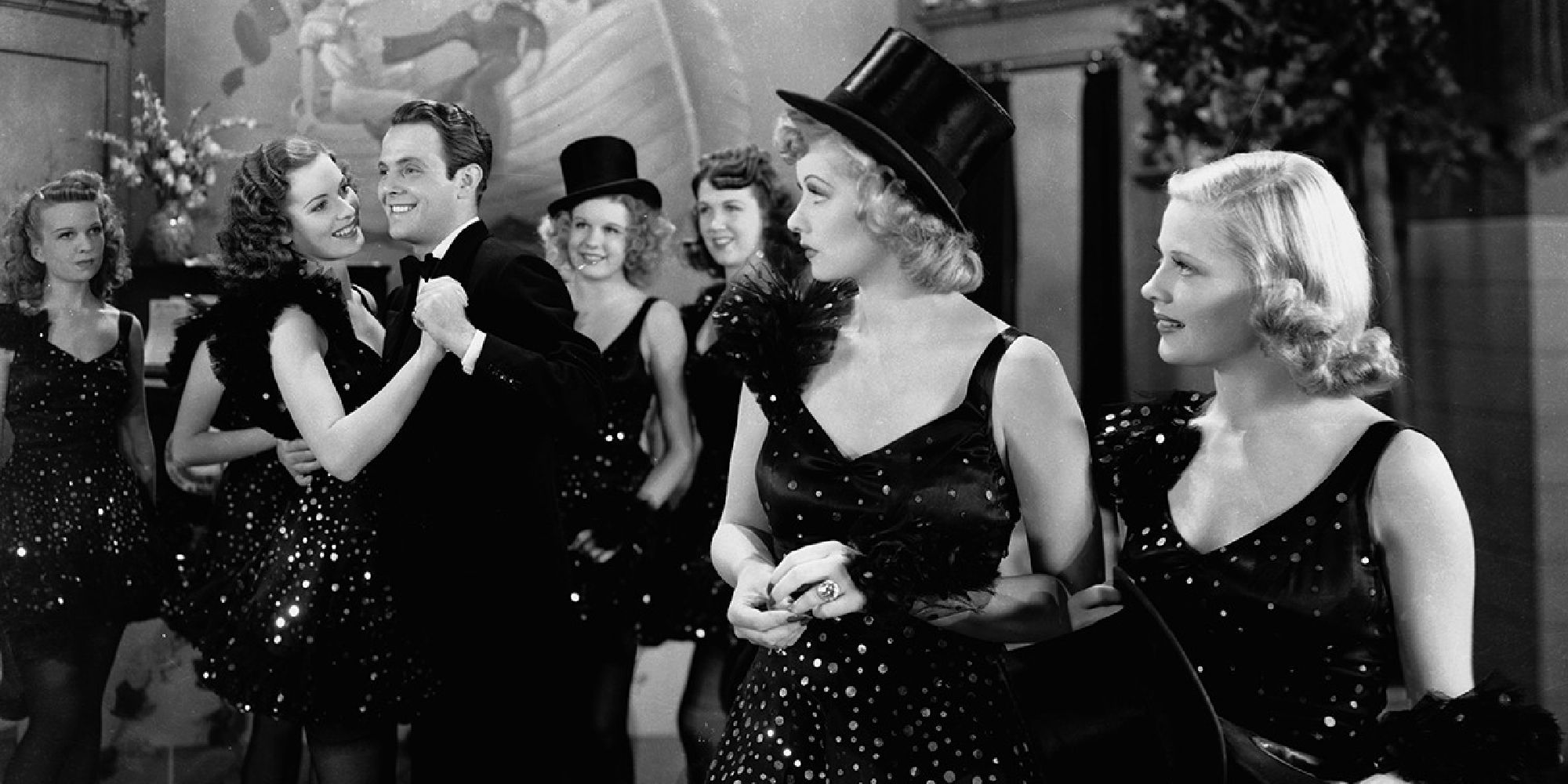 Another film by the director that is worth mentioning is Dance, Girl, Dance, which, much like many other films by Arzner, explores female relationships. It centers on the intertwining lives of two dancers (Maureen O'Hara and Lucille Ball), who fight both for their place in the spotlight and to win the affection of a wealthy young man (Jimmy Harris).
see more : 10 TV Shows That Couldn't Be Made Today, According to Reddit
Tackling themes of jealousy and career ambition, the filmmaker's unconventional movie is certainly one of her most accomplished. Like the previously mentioned feature, it also excels at providing a good critique: This time, Arzner scrutinizes the unrealistic expectations imposed upon women by men.
7
'Outrage' (1950) dir. Ida Lupino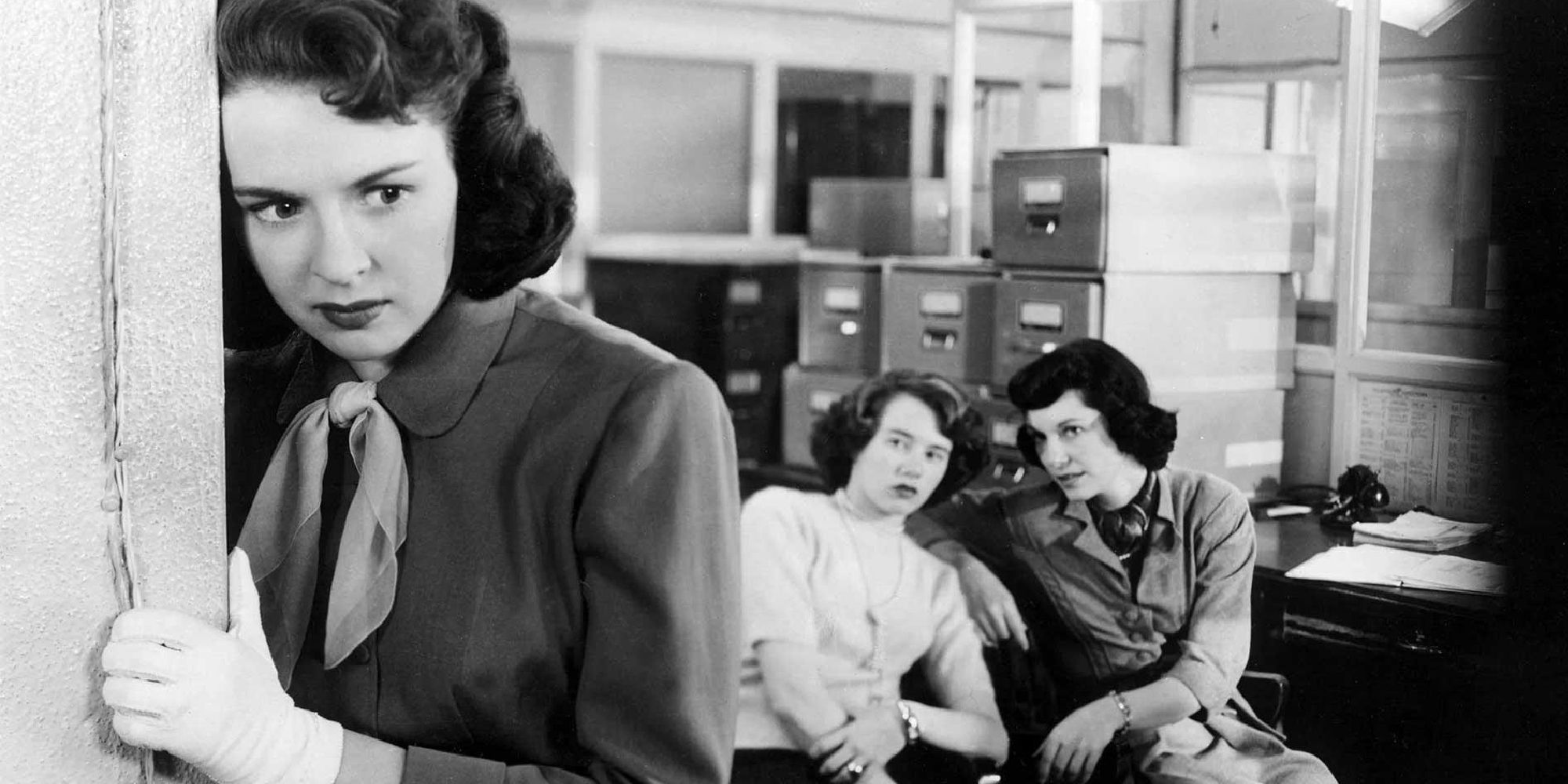 Original and daring for the time it was filmed, Outrage is directed by the revolutionary female filmmaker Ida Lupino and tells the story of a young woman (Mala Powers) who undergoes major life transformation when she is sexually abused while on her way home from work.
Back when it was released, Lupino's 1950 feature was considered one of the most controversial and thought-provoking, given how it focuses on the terrible consequences of rape in an era where the term wasn't even allowed on screens. Shocking and socially conscious, Outrageous forced viewers to reflect on the taboo topic by depicting how society should see violence against women as a terrible injustice.
6
'Daisies' (1966) dir. Věra Chytilová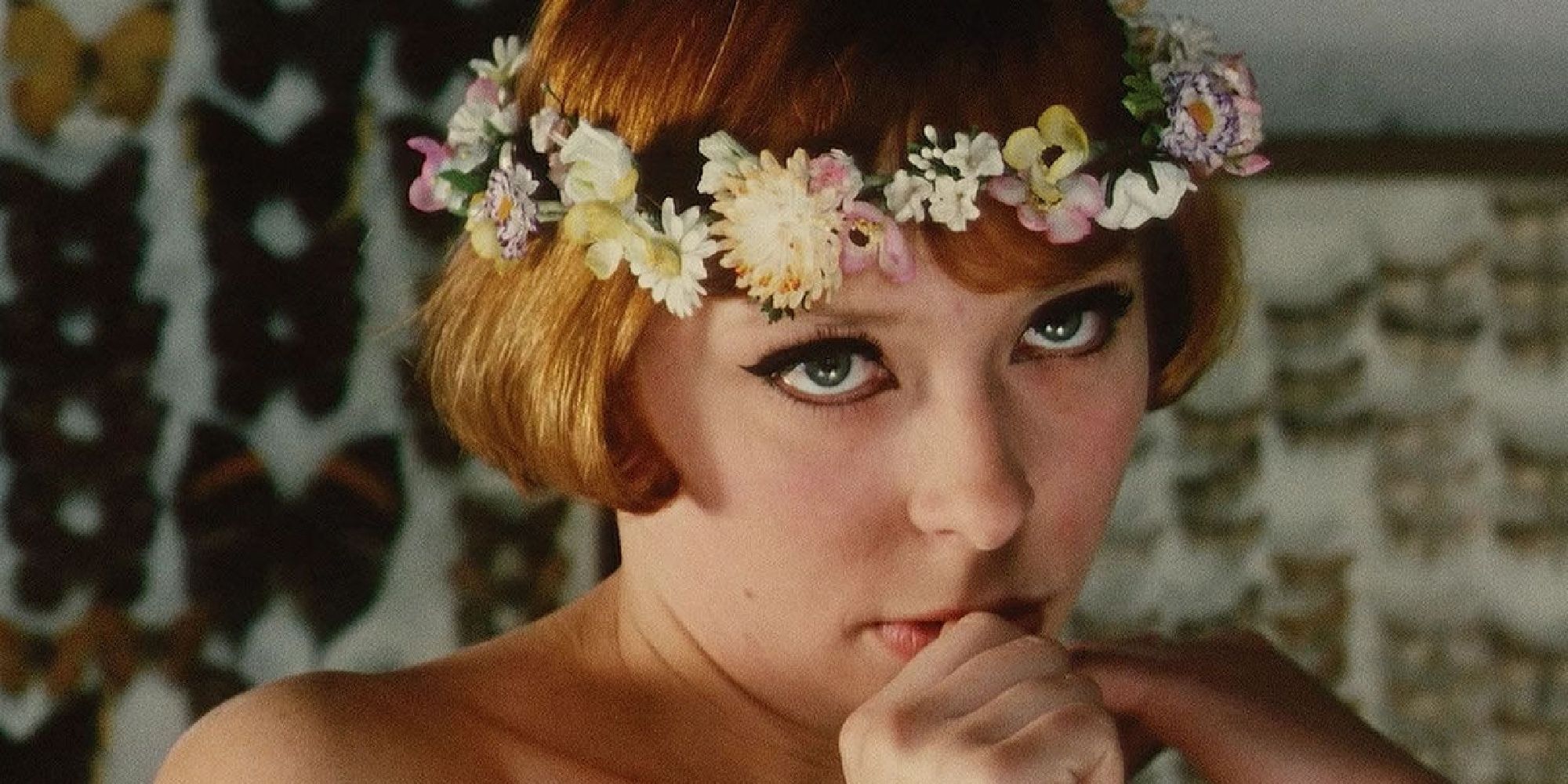 Featuring stunning use of aesthetic, the Czechoslovakian surrealist Daisies centers on two teenage girls, a brunette (Ivana Karbanová) and a blonde (Jitka Cerhová), both named Marie, who decide to spoil themselves after realizing that the world is spoiled. Furthermore, they engage in all kinds of mischief, whether that means ripping off older men or feasting on lavish meals.
RELATED: This Surrealist Comedy Is an Ode to the Self-Indulgent
Věra Chytilová's inventive film is feminist at its core, upsetting many gender-bound conventions of the time. With a delicate title that contrasts with its chaotic premise, Daisies adds a spin on female representation on screen and subverts traditional morals and social norms as it illustrates two women's attempts to survive in a man's world.
5
'Forever a Woman' (1955) dir. Kinuyo Tanaka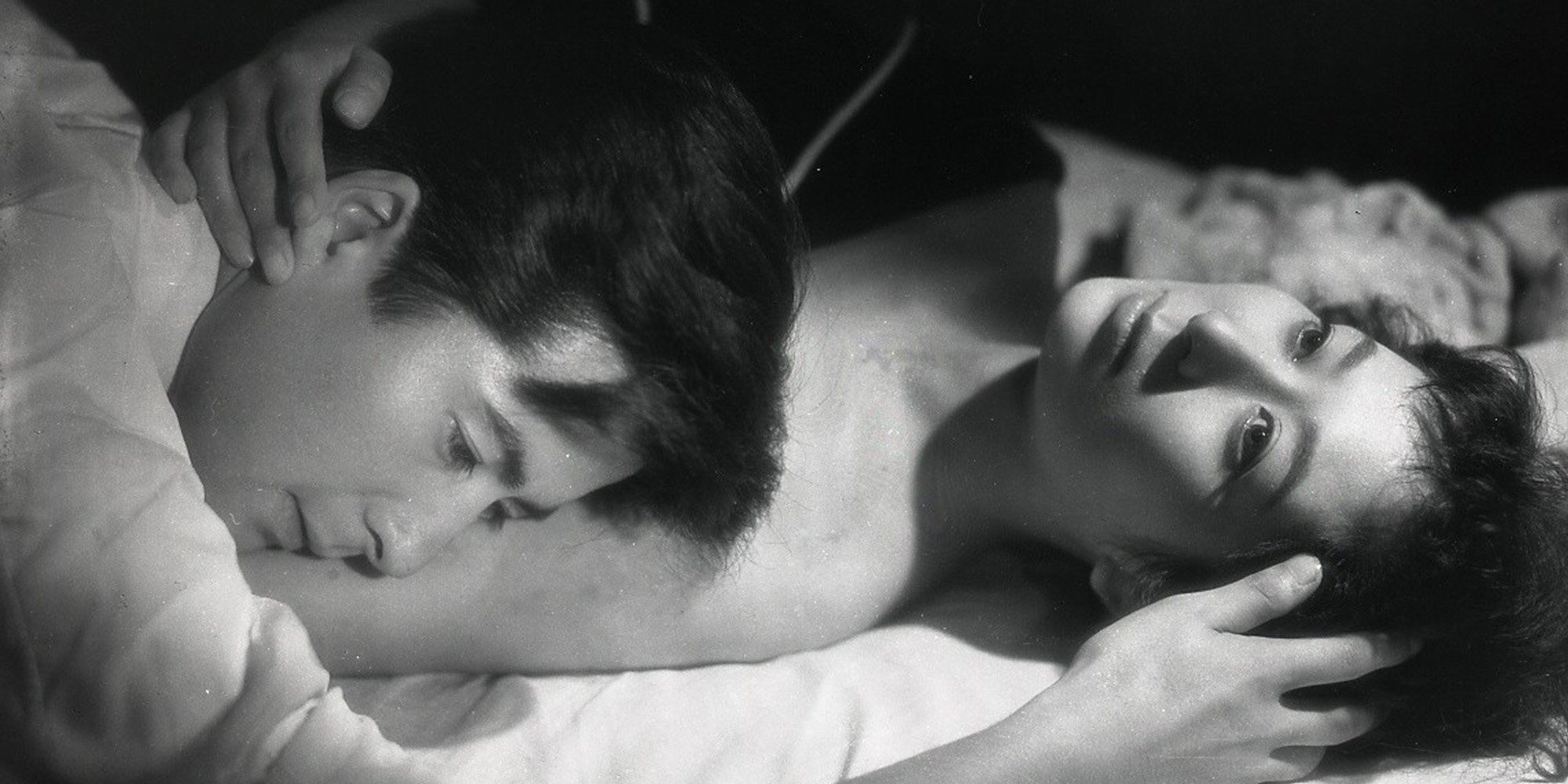 Considered one of the most groundbreaking female Japanese directors, Kinuyo Tanaka's influential Japanese work managed to leap out and succeed in a studio culture that actively restricted female filmmakers. After her 1953 directorial debut, Love Letter, Tanaka became the second Japanese woman to direct a film. In 1955, Forever a Woman (or The Eternal Breasts), which depicts the life of a mother (Yumeji Tsukioka) of two and wife to an unfaithful and drug-addicted husband.
Based on the life of tanka poet Fumiko Nakajō, Forever a Woman is a thoroughly engaging and deeply moving watch that highlights the struggles of many women's lives, enduring a classic today.
4
'The House is Black' (1963) dir. Forugh Farrokhzad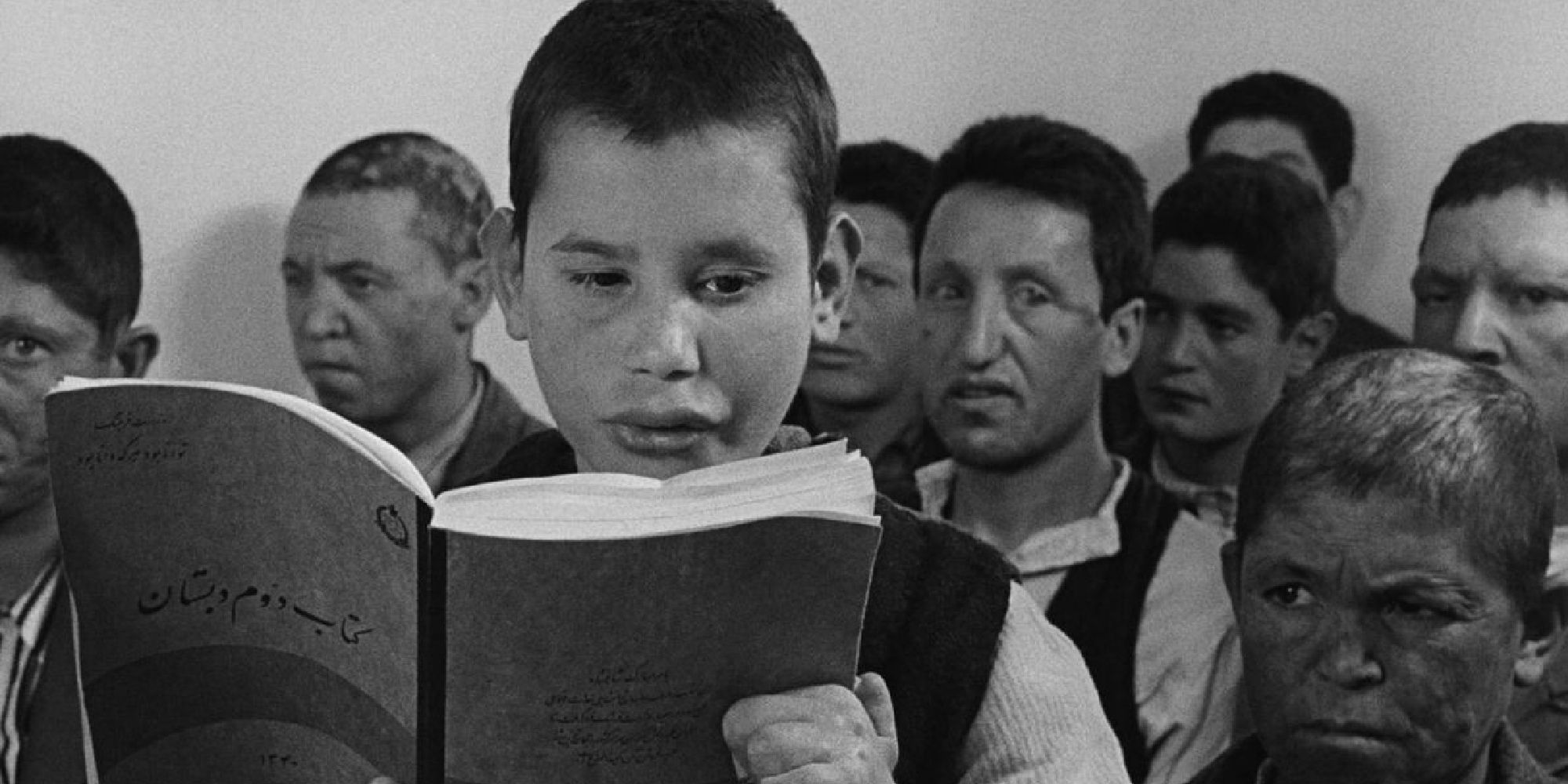 see more : The 15 Best Kathy Bates Movies, Ranked
A pioneer in the avant-garde movement, Forugh Farrokhzad was a modernist, controversial, and influential Iranian poet and film director. Her impactful short documentary, The House is Black, depicts the lives and deformed bodies of people tragically affected by leprosy in the Bababaghi Hospice.
The society of Iran is represented by the colony as an allegory in this thought-provoking Iranian film that analyzes the emotional effects of chronic illnesses. When it premiered at the Oberhausen Short Film Festival in 1963, The House is Black received the top prize for best documentary.
3
'The Hitch-Hiker' (1953) dir. Ida Lupino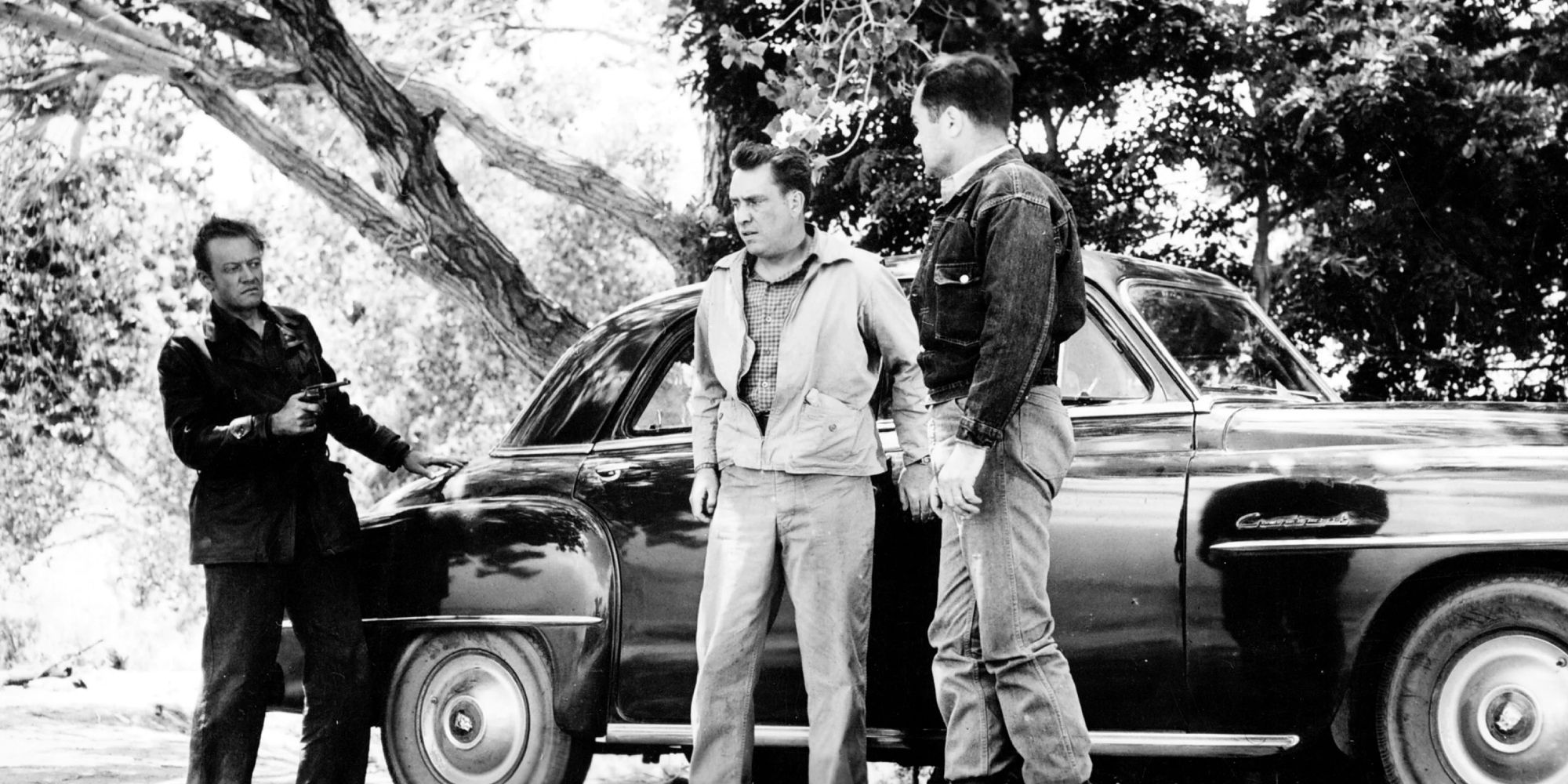 With recurring noir tropes and themes, The Hitch-Hiker was the first American mainstream film noir directed by a woman, and it tells the story of a two-man (Edmond O'Brien and Frank Lovejoy) fishing trip that takes a wild turn of events when the hitchhiker (William Talman) they pick up turns out to be a serial killer.
Lupino's memorable movie was chosen in 1998 to be preserved in the United States National Film Registry as "culturally, historically or aesthetically significant." Packed with tension and a gripping storyline, the 1953 movie is undoubtedly one for the books.
2
'Cléo from 5 to 7' (1962) dir. Àgnes Varda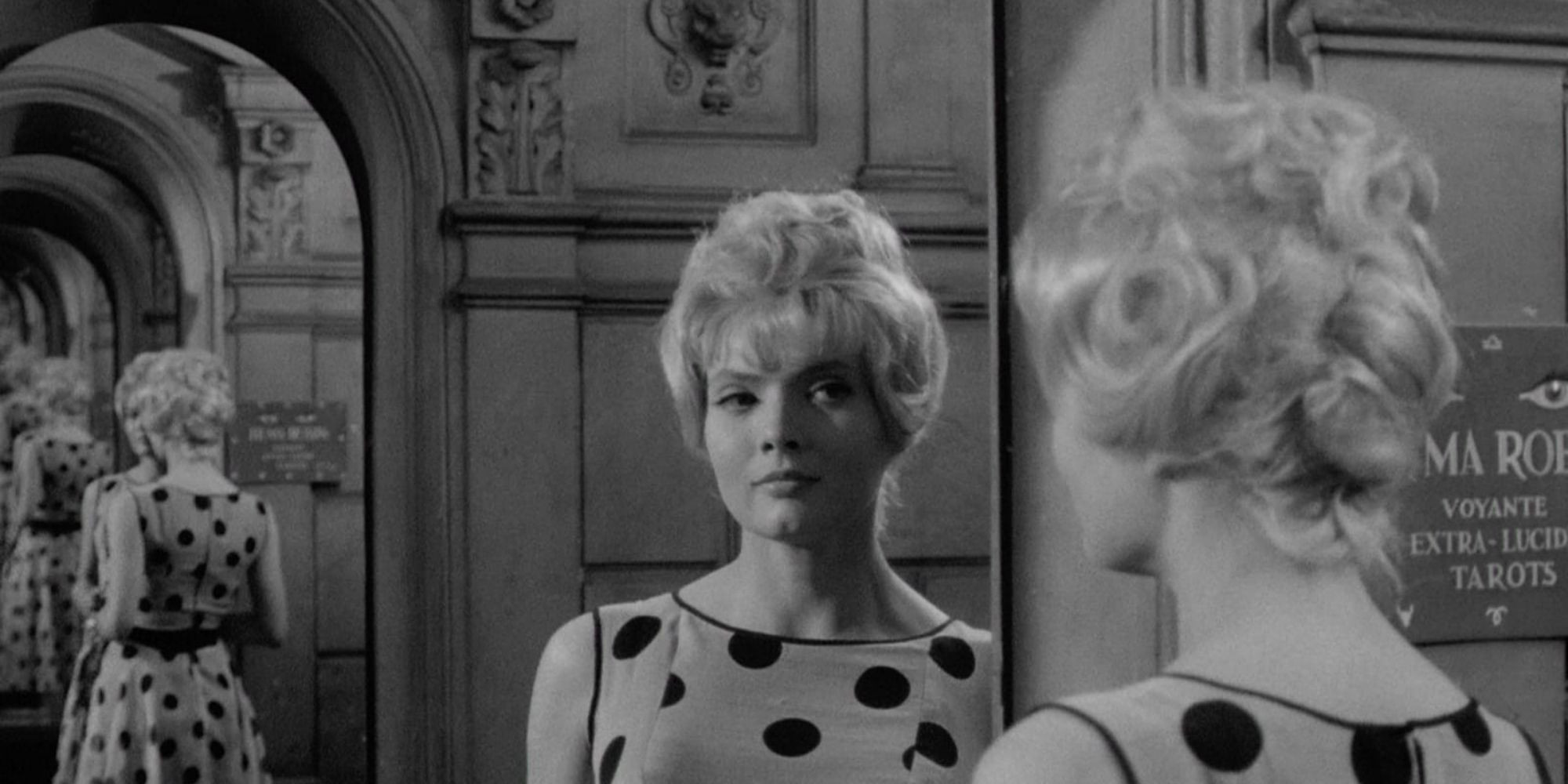 Directed by the "grandmother" of the French New Wave, Cléo from 5 to 7 is a slice-of-life movie that invites viewers into two hours in the life of a singer and hypochondriac as she awaits test results from her doctor. In the meantime, Corinne Marchand's character increasingly worries she might have a terminal disease, only to realize that the life-altering event is actually the transformative and reflective day that she is experiencing.
RELATED: Essential Movies by Agnès Varda, Ranked According to Letterboxd
Even all of these years later, the absolute master that was ÀgnesVarda remains one of the most talented, influential, and revolutionary female directors of our time, as well as one of the pioneers of a new era and important movement in film history. In this utterly feminist and must-see film that explores womanhood, the French filmmaker deals with the subject of female identity as a function of how the world sees and sees women.
1
'Meshes of the Afternoon' (1943) dir. Maya Deren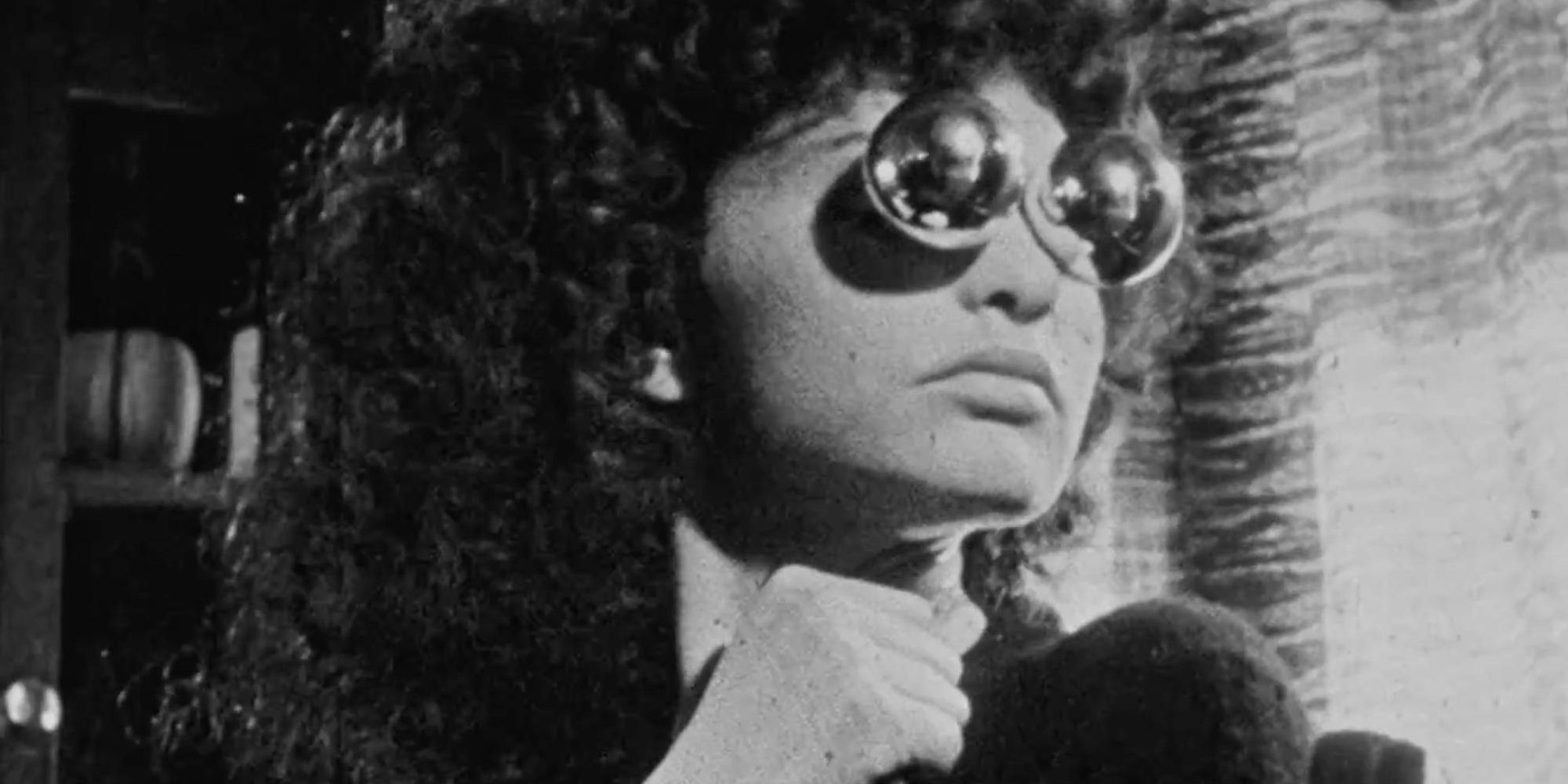 A revolution in filmmaking, Meshes of the Afternoon is a short film by Maya Deren and her husband Alexander Hammid that tells the story of a woman who falls asleep and has vivid visions that may or may not be real. Her inner desires are displayed on the screen through repeating visuals and a complete mismatch between the objective view of time and space, making for a trippy voyage.
Dealing with complex psychological doubts, Meshes of the Afternoon is one of the most influential works in American experimental and surrealist cinema, inspiring filmmakers of the kind, including the well-known David Lynch. Deren was one of the most important pioneers of the avant-garde, and her alluring editing techniques were definitely way ahead of their time.
KEEP READING: Most Popular TV Shows Are Led by Women, According to New Study
Source: https://dominioncinemas.net
Category: Lists