For six seasons—plus a movie in the works at Peacock—and over 100 episodes, sitcom Community, created by Dan Harmon, entertained viewers and built a dedicated fanbase as its infamous Study Group of unlikely friends worked towards earning their degrees from the chaotic Greendale Community College. The show first aired on NBC, then moved to Yahoo! Screen for its final season and ended in 2015. It starred Joel McHale, Danny Pudi, Donald Glover, Gillian Jacobs, Alison Brie, Yvette Nicole Brown and Chevy Chase.
Community won an Emmy during its run and was critically acclaimed. It is often regarded as one of the best modern sitcoms, and for good reason. Whether the show was lovingly parodying other genres, exploring the darkest timeline or simply showcasing the absurd realties of life as a Greendale student, Community was often hilarious and clever.
10
"Beginner Pottery"
Season 1, Episode 19 (2010)
Jeff enrolls in Beginner Pottery as the semester's blow-off class, but it shows just how desperately he needs to succeed at everything when one of his classmates displays natural talent. Meanwhile, Pierce, Shirley, Britta and Troy take a class in boating, held in Greendale's parking lot.
"Beginner Pottery" is an early taste of how bizarre Greendale really is, with two absurd, arguably useless classes. The most important rule in Beginner Pottery is that no one reenact the infamous pottery scene from the movie Ghost, as made clear by Professor Holly, played wonderfully by guest star Tony Hale. But Jeff, becoming increasingly desperate, breaks it in an attempt to prove to his skilled classmates that he isn't really a beginner when it comes to pottery.
9
"Digital Estate Planning"
Season 3, Episode 20 (2012)
Pierce, along with the Study Group, meets with his father's right-hand man, played by Giancarlo Esposito, at Hawthorne Industries to play a video game. Whoever wins inherits his father's fortune, and as the group plays, the game reveals the depths of Pierce's father's cruelty.
"Digital Estate Planning" hilariously revisits Pierce's tumultuous relationship with his father, as well as his role in the family business, animated in the style of a video game. Esposito is also memorable in his role, revealed to be Pierce's half-brother.
8
"Contemporary American Poultry"
Season 1, Episode 21 (2010)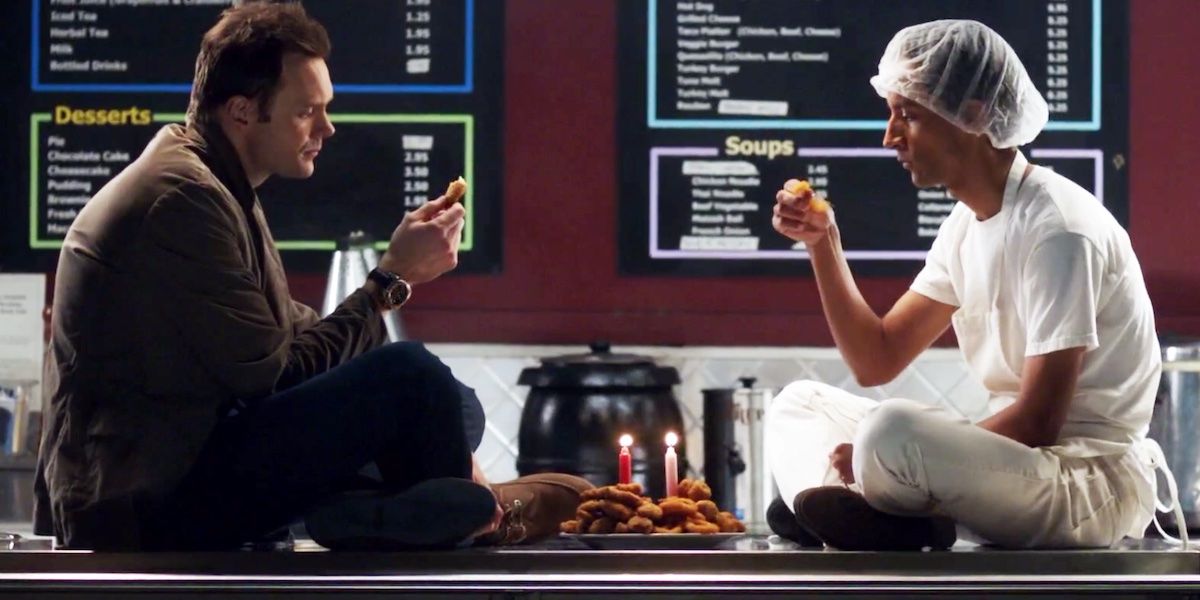 Jeff enlists the rest of the group to help him skim the extremely popular chicken fingers from the cafeteria, starting with getting fry cook Star-Burns fired and replacing him with Abed. But with Abed's involvement, it becomes a much larger, mob-like smuggling operation.
RELATED: 10 Best 'Community' Episodes To Rewatch Before The New Movie
see more : The 10 Best Movies About the Theater, According to Letterboxd
Community took on mafia movies with "Contemporary American Poultry" – Goodfellas and The Godfather,specifically – down to Abed's voiceover narration, the recreation of shots, dialogue and even the use of the song "Layla." It's also a great episode that focuses on Abed.
7
"Basic Lupine Urology"
Season 3, Episode 17 (2012)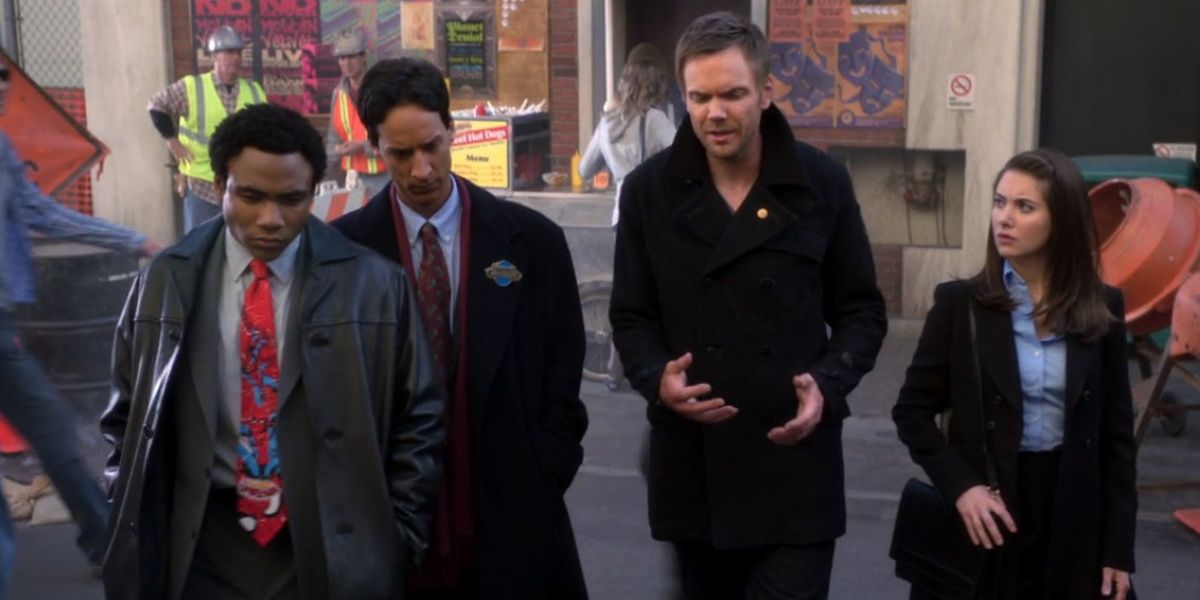 The Study Group is growing a yam for a biology class, but when it's found on the floor partially smashed, Troy and Abed take on the case to discover who's responsible. The two interview other students and even set up a sting to arrive at the truth.
Community parodied seemingly every genre during its run, and "Basic Lupine Urology" takes onLaw & Order specifically, starting with the opening title card with dramatic narration and the opening scene of the discovery of the victim—the yam. Even the episode's opening credits and music are taken straight from the long-running police procedural, as well as the iconic "dun-dun" sound effect.
6
"Basic Intergluteal Numismatics"
Season 5, Episode 3 (2014)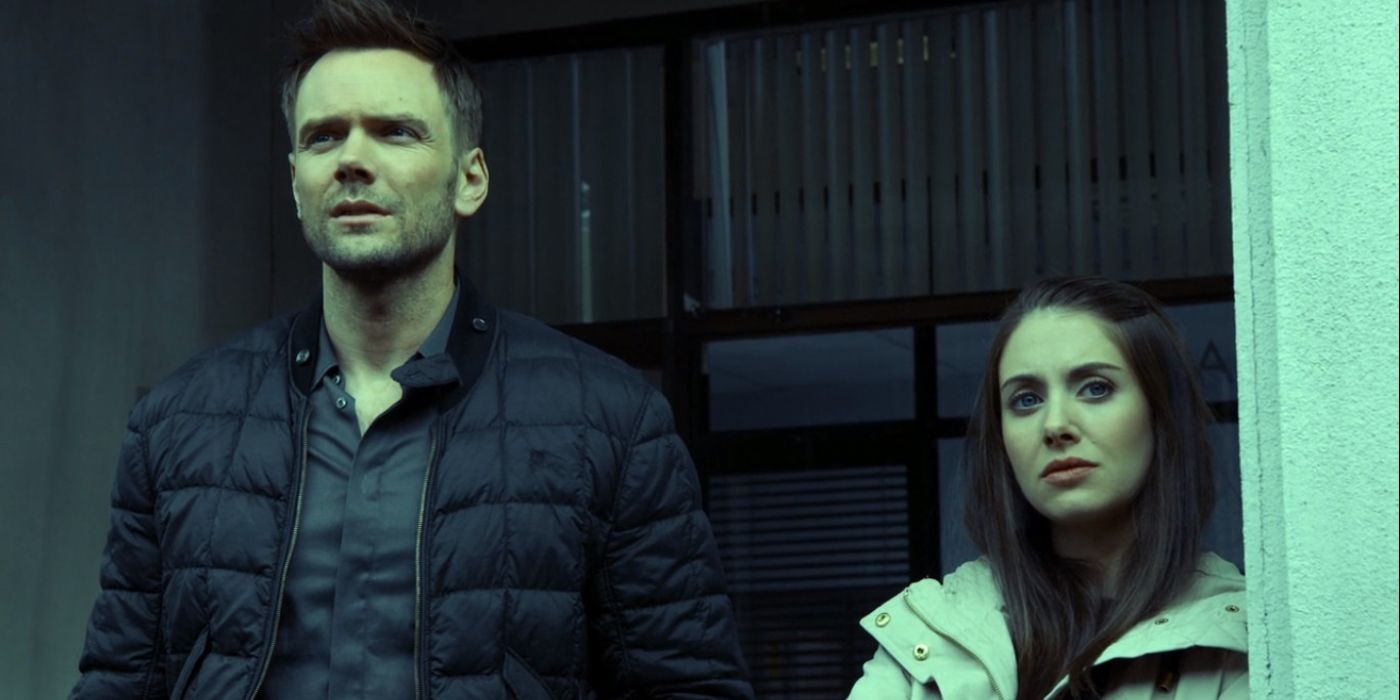 As the Ass Crack Bandit terrorizes the Greendale campus, Dean Pelton launches an investigation. Jeff and Annie work together to find the culprit, who they conclude must be a teacher—and a fan of Dave Matthews Band.
RELATED: 10 Wonderfully Weird TV Shows That Aren't Afraid to Be Bizarre
One of the things Community excels at is parody, especially when it comes to other TV shows and genres. "Basic Intergluteal Numismatics" wonderfully pokes fun at slasher films and crime dramas, as students are left traumatized and Jeff and Annie play detective in a ridiculous premise that's fun to watch as it plays out. The episode also includes a cameo from musician Ben Folds.
5
"Cooperative Polygraphy"
Season 5, Episode 4 (2014)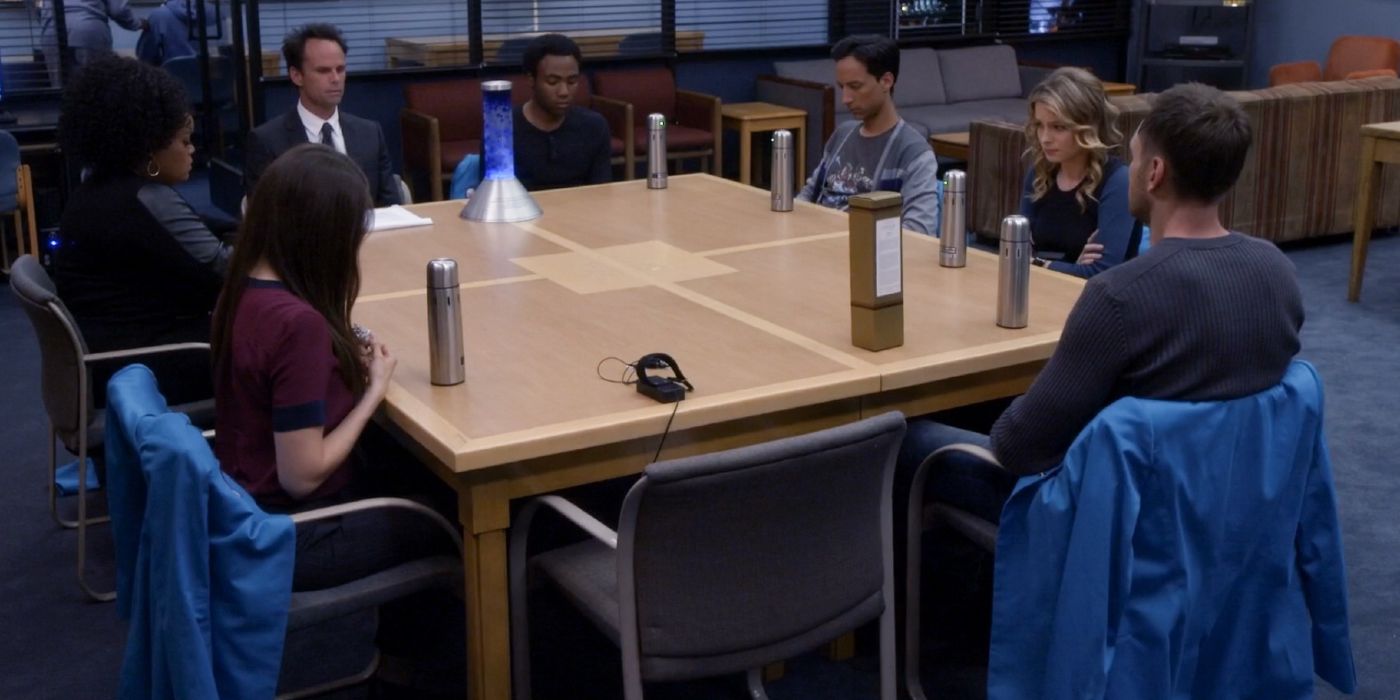 Following Pierce's cult-like funeral, the group meets for the reading of his will, where they're subjected to polygraph tests before they can receive their inheritances—and the tests reveal how they all really felt about him, as well as each other.
"Cooperative Polygraphy" has plenty of great moments, most notably the questions for the group that are distinctly Pierce and likely designed to turn them against each other. But in the end, Pierce leaves everyone with a few sentences on what he liked and admired about them and a thoughtful inheritance—and, in the one of the episode's funniest moments, a cylinder of his "hyper-virile sperm."
4
"Documentary Filmmaking: Redux"
Season 3, Episode 8 (2011)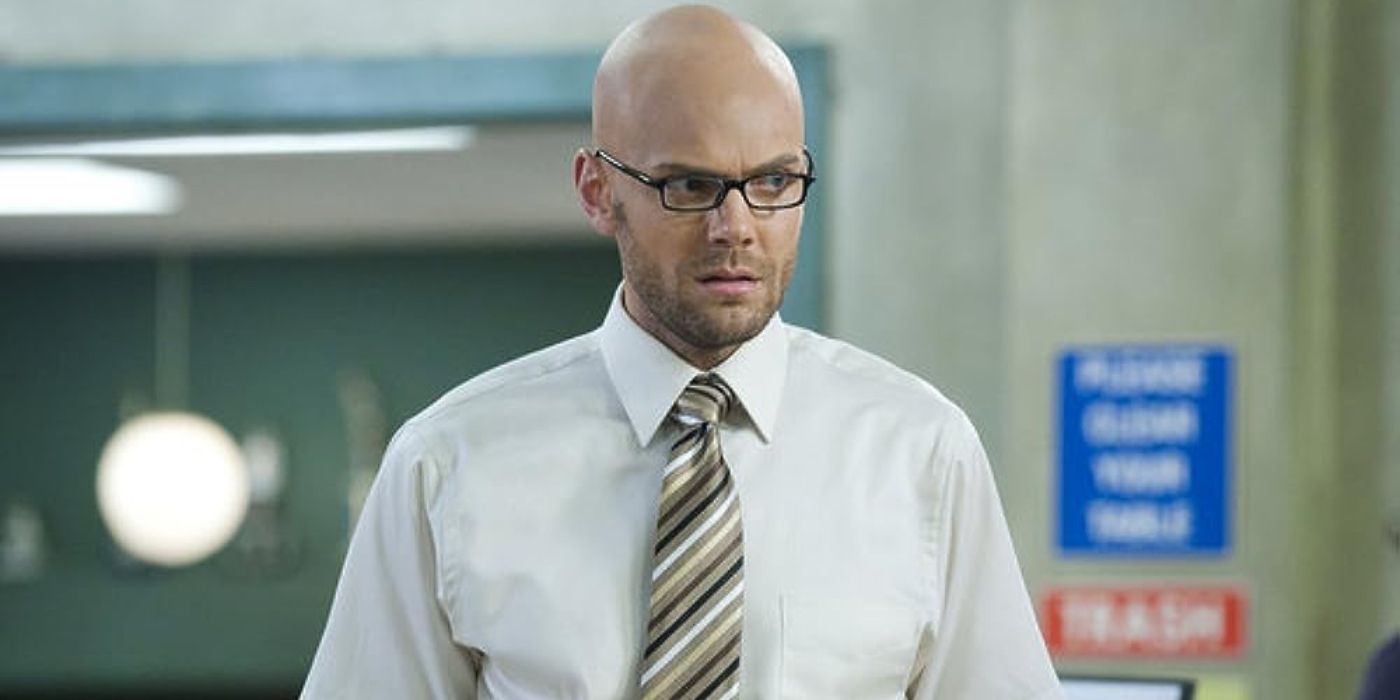 see more : The 10 Scariest Multiverse Movie Villains, Ranked
While Dean Pelton films a new, more up-to-date commercial for Greendale with the study group serving as the stars and crew, Abed makes a documentary about the process—and he captures the whole mess as it quickly goes over wildly budget and spirals out of control.
RELATED: 10 Movies and TV Shows That Poke Fun at Fandom
Jeff sets out to sabotage the shoot, starting with his starring role as Dean himself. As though his bald cap and glasses aren't enough, he does a fantastic impression that even the dean calls "gold," while Chang, Jeff's understudy, anxiously awaits his chance to step in. On top of that, just as Abed predicted, Dean becomes more and more unhinged as the shoot progresses, as does much of the cast and crew culminating in a hilarious nude breakdown and dramatic apology.
3
"Curriculum Unavailable"
Season 3, Episode 19 (2012)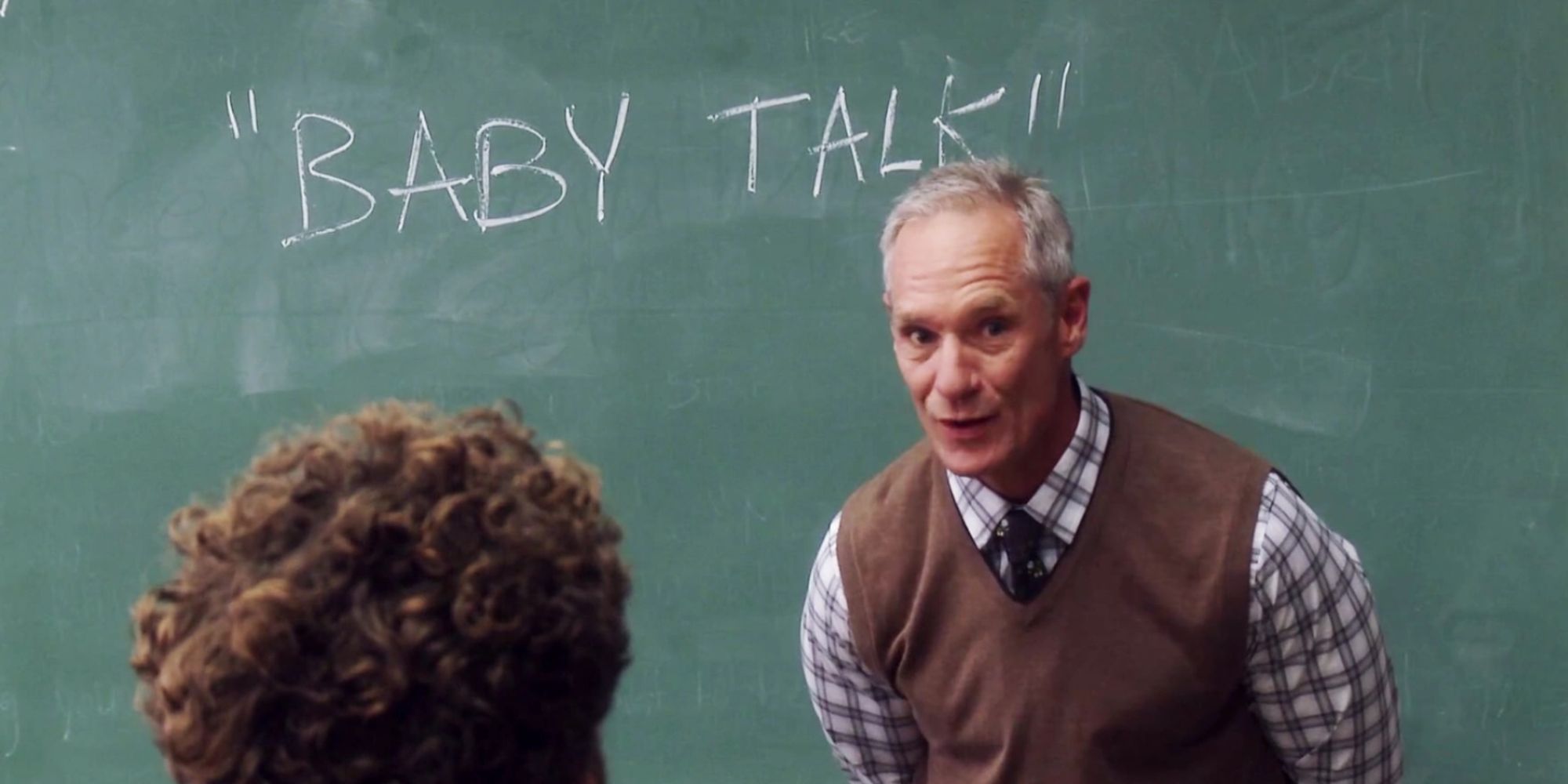 Two months after getting kicked out of Greendale, Abed is caught trespassing on campus. In exchange for not pressing charges, Dean requires the Study Group see a psychiatrist, who tries to convince them their time as students was a shared psychosis.
"Curriculum Unavailable" is another great example of Community poking fun at other shows. Plenty of shows have done clip episodes, and others have done fake clip episodes, but none as hilariously as Community. This time, the group uses examples of their behavior to defend Abed and prove they're all a little crazy. But the most memorable clips by far—and the funniest ones—are of Greendale's stranger classes, including Baby Talk, Advanced Breath Holding, Can I Fry That?, and Ladders, plus a game of human chess, a celebration for the 10,000th toilet flush and more great Dean Pelton moments.
2
"Remedial Chaos Theory"
Season 3, Episode 4 (2011)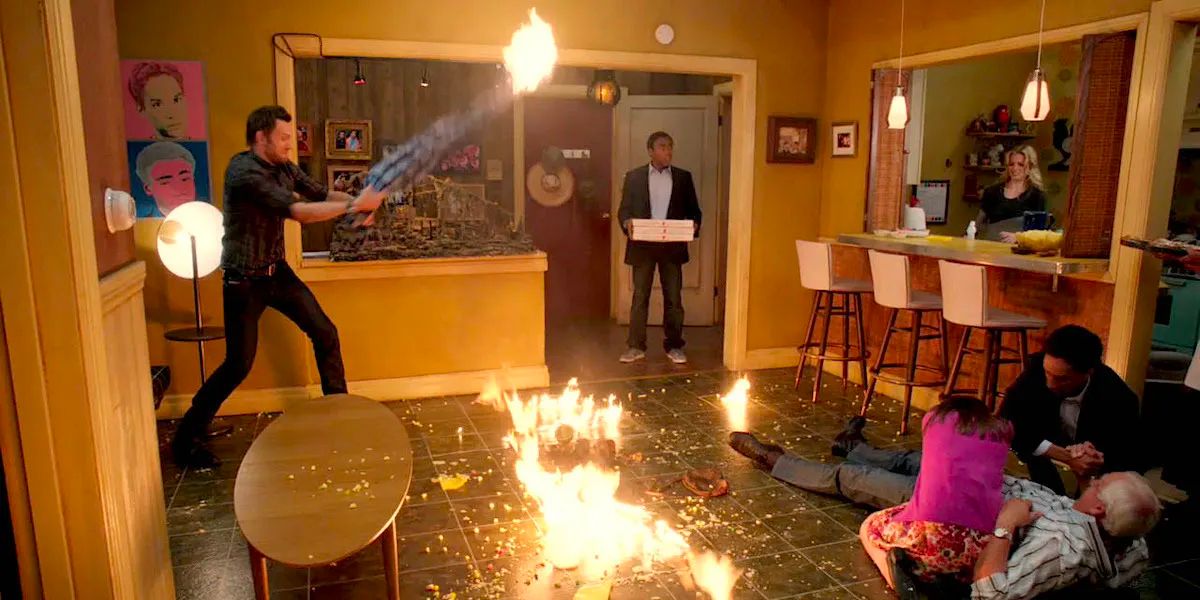 "Remedial Chaos Theory" explores the idea of multiple timelines at Troy and Abed's housewarming party, showing six alternate realities triggered by Jeff rolling dice to determine who will retrieve the pizza from the delivery guy downstairs—including the introduction of the Darkest Timeline and the evil versions of the Study Group.
RELATED: The Best TV Episodes That Aren't Premieres or Finales
"Remedial Chaos Theory" is regarded as one of the best episodes of Community overall, not just one of the funniest. The shot of Troy and Abed's apartment in flames has become iconic, and the Darkest Timeline became a running joke.
1
"Paradigms of Human Memory"
Season 2, Episode 21 (2011)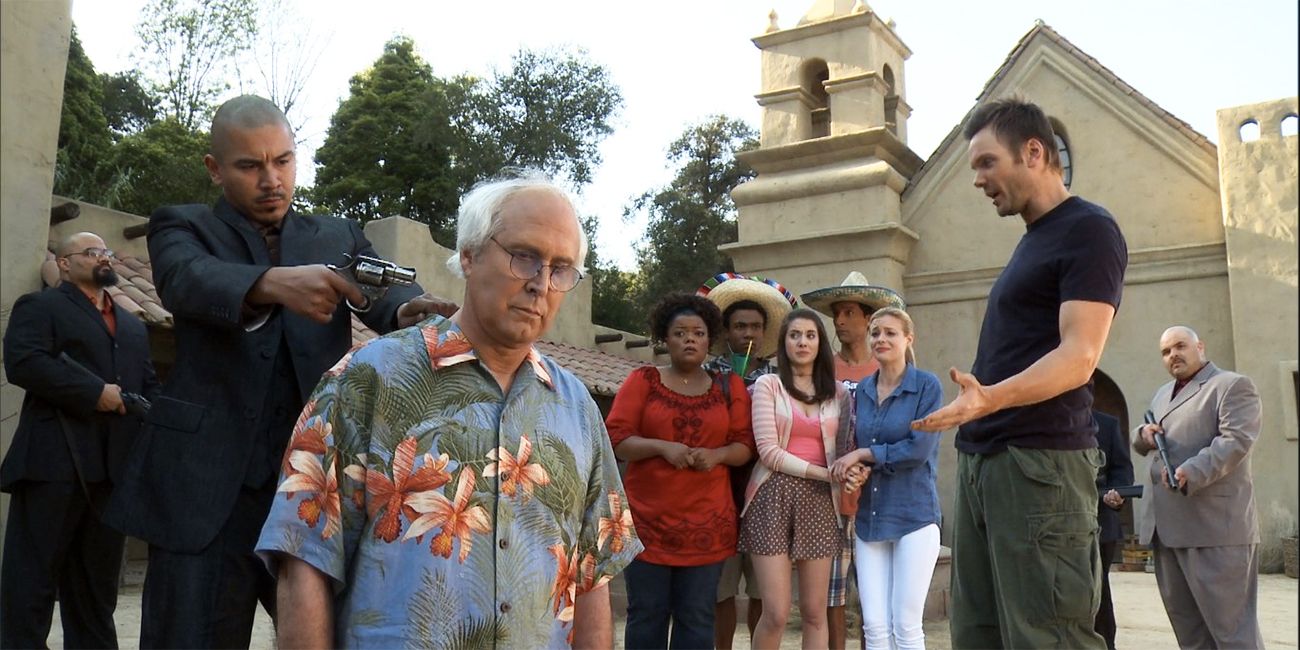 Chang discovers a horde of items stolen by Troy's monkey and stashed in the air vents. The Study Group looks back on some of their most memorable moments—ones the audience has never seen before—and start to argue about each other's flaws.
Like "Curriculum Unavailable," "Paradigms of Human Memory" consists of fake clips and scenarios—as well as Dean Pelton's costumes—get increasingly absurd. The beginning of the episode also includes an unforgettable shot of a nearly nude Chang preparing to enter the school's vents.
NEXT: From 'Futurama' to 'Always Sunny': 10 TV Holiday Specials That Broke the Traditional Formula
Source: https://dominioncinemas.net
Category: Lists