"Pretentious" is a label put on things that try too hard to be profound. They take themselves far too seriously, often attempting to be avant-garde or metaphorical, but wind up feeling contrived and confusing. Rather than simply telling a good story, these movies strive to be smart and impressive — but fail.
Redditors have gotten together several times on r/movies, the largest film subreddit, to discuss the most pretentious movies of all time, and these are some of the titles that came up again and again. They range from overblown experimental films to self-serious superhero movies.
10
'Crash' (2004)
This Best Picture-winning drama follows an ensemble cast across several interconnected storylines, all of them dealing with race relations. While some of the performances (especially Matt Dillon's) were praised, Crash received flak for its overwrought and heavy-handed treatment of its themes. It has since been ranked by some critics as one of the worst Oscar winners of all time.
"I hated this movie. Made me cringe so hard. It is such vain, shallow Oscar bait," said Redditor IrrelevantPuppy. "[Crash] thinks very little of the critical thinking abilities of its audience. So it has to be hammy and obvious," said user cleofisrandolph1.
9
'The Killing of a Sacred Deer' (2017)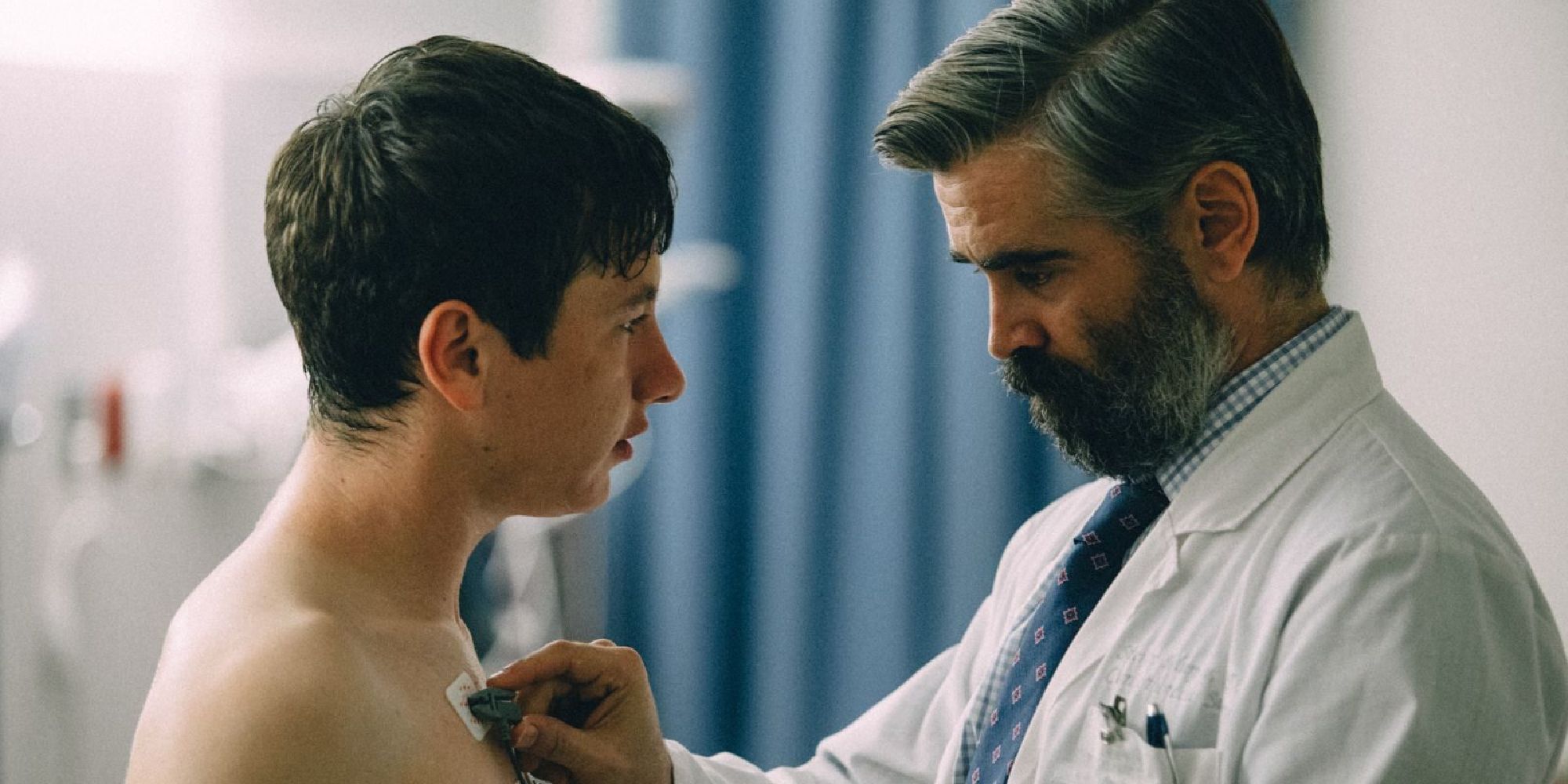 Yorgos Lanthimos is a master of offbeat cinema, but The Killing of a Sacred Deer was something of a misstep. It's a psychological thriller starring Colin Farrell as a surgeon who takes a mysterious teenager (Barry Keoghan) into his home. The whole project is highly metaphorical and surreal, packed with highbrow allusions to Greek tragedy. However, its elements never quite cohere.
RELATED: The 10 Best 'Stoner Noir' Movies, Ranked
"Dogtooth, The Lobster, and The Favorite are all masterpieces. But Killing of a Sacred Deer is torture to get through," said user girafa. "I love strange films but Killing of a Sacred Deer reeked of effort," agreed Redditor ForgetfulLucy28. "Like being strange for the sake of being strange. Trying to be art. Laughable."
8
'Lady in the Water' (2006)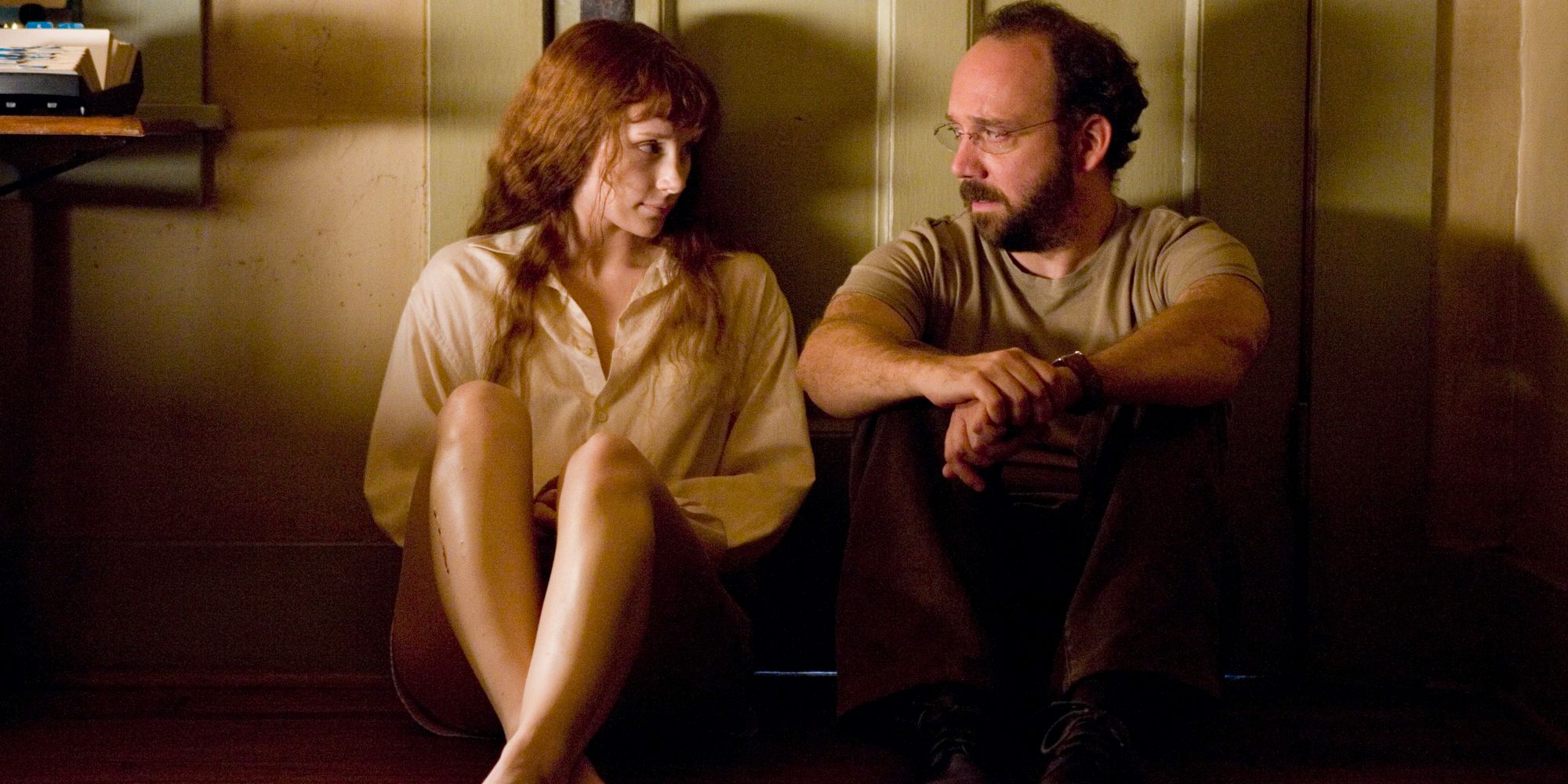 see more : The 12 Most Intense Movies of All Time, According to Reddit
For every gem in M. Night Shyamalan's filmography, there's a stinker (or two). However, Lady in the Water is the only one of his movies that could really be described as pretentious. It revolves around Cleveland Heep (Paul Giamatti), an apartment complex superintendent who discovers a mythical water nymph (Bryce Dallas Howard) in his pool. Particularly cringey is Shyamalan's casting of himself in a supporting role as a visionary writer.
RELATED: The 10 Most Suspenseful Movies of All Time, According to Reddit
"Lady in the Water is definitely pretentious garbage," said user hahahoudini. "You picked up on the allegory 15 minutes in, and you pray to God that isn't what this whole story is going to be about. Then you realize that is what the film is about…" said Redditor SteveMcQueenIsHere.
7
'Batman v Superman: Dawn of Justice' (2016)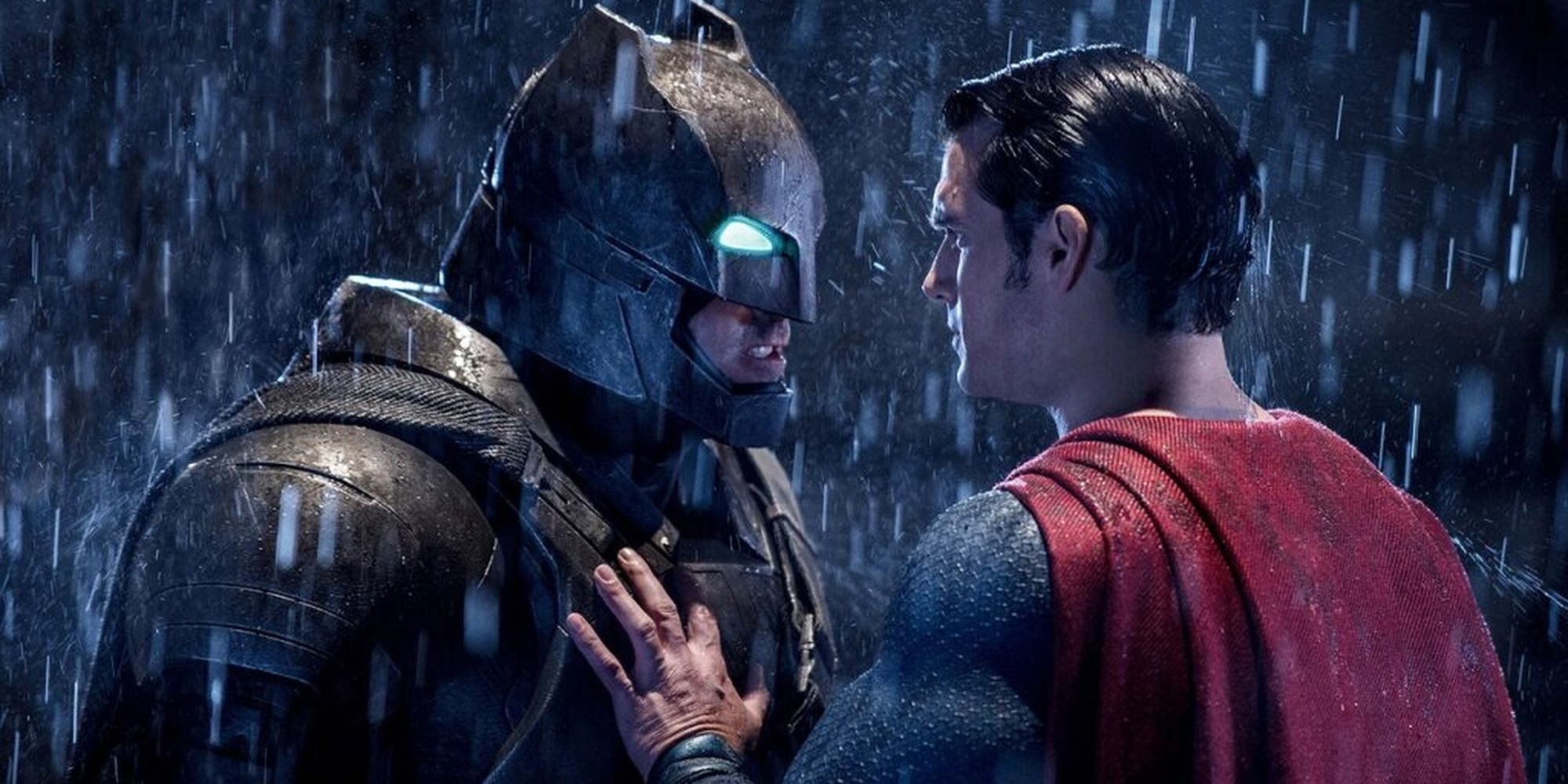 Batman v Superman: Dawn of Justice had huge potential, representing the first live-action meeting of DC's most iconic heroes. While not awful, it was certainly a disappointment. Part of the problem was that the film takes itself far too seriously. In contrast to the lighthearted Marvel movies of the time, or even Christopher Nolan's darkly self-aware Batman movies, Batman v Superman strives so hard to be profound that it ends up being dour and humorless.
"Everybody involved talked about how deep and thought-provoking it was and how it was a superhero movie that was about something. Then it came out and it was the most pretentious pile of sh*t I'd seen in years," one user said. "It's fine to use superheroes to analyze man's relationship with God, but having characters just say the themes out loud is so lazy."
6
'Mother!' (2017)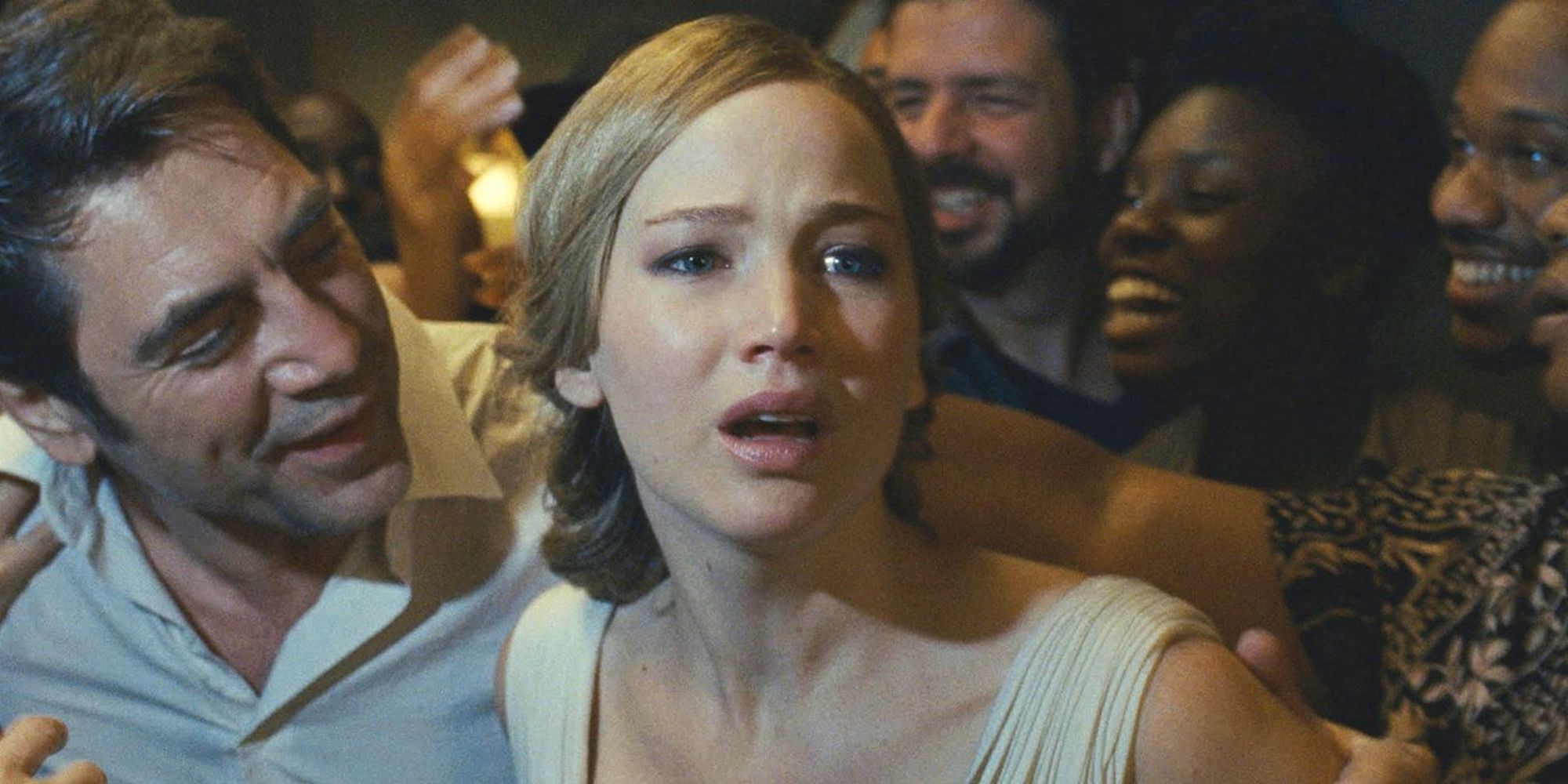 Mother! is one of Darren Aronofsky's most polarizing movies. Depending on your point of view, it's either a masterful allegory or an exercise in navel-gazing. It centers on a nameless couple, played by Jennifer Lawrence and Javier Bardem, who live in a secluded countryside home. Their tranquil existence is disrupted when unexpected guests arrive, gradually unsettling the delicate balance of their relationship. However, the film ditches a traditional narrative for symbolism and religious references.
"I feel like it was a very simple metaphor that was somehow dragged out into a two-hour film and which tried really, really hard to make itself more mysterious and intellectual than it really was," said user BeefPieSoup.
5
'Beyond the Black Rainbow' (2010)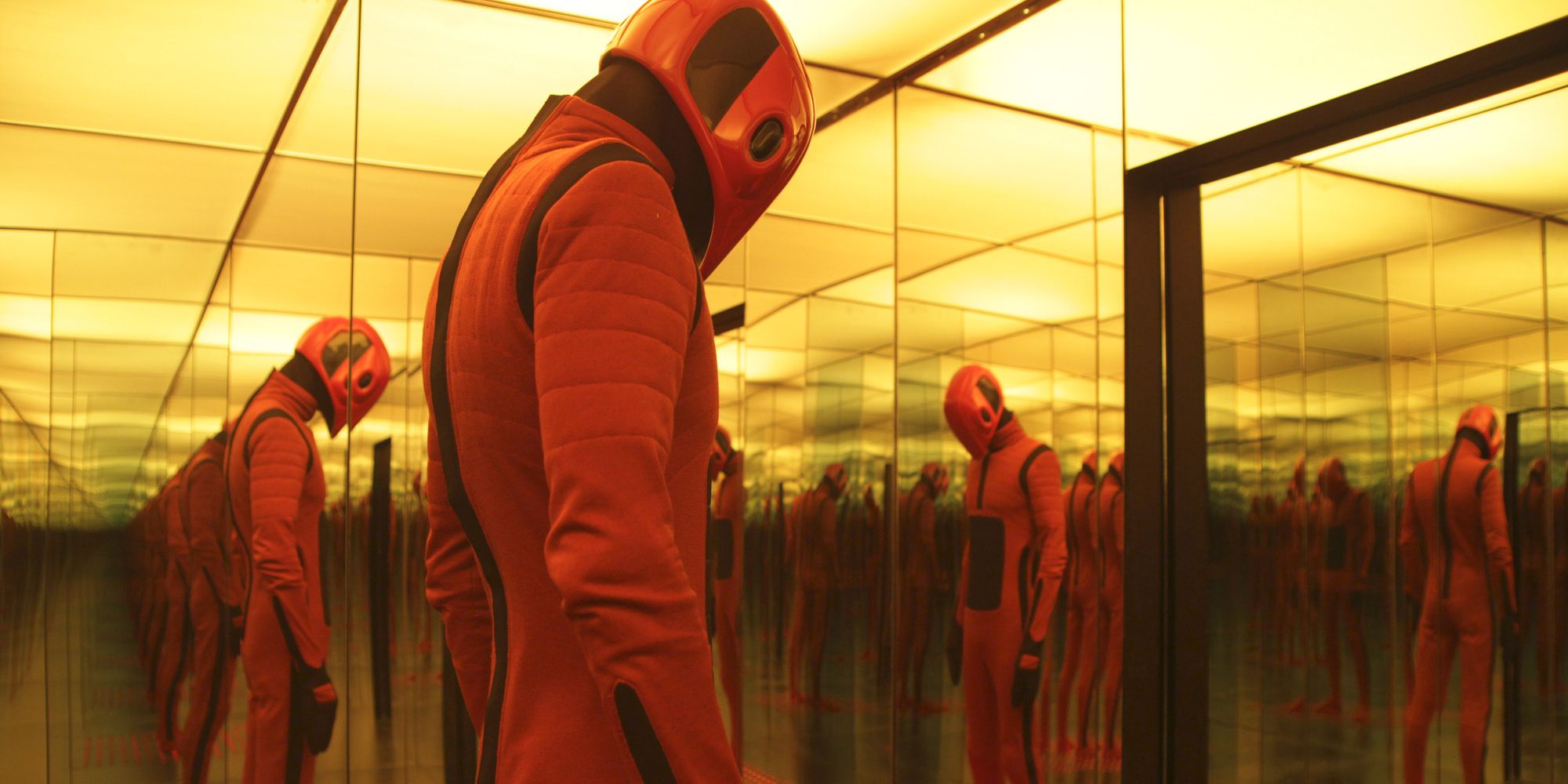 Beyond the Black Rainbow is the feature debut by Mandy director Panos Cosmatos. It's a sci-fi horror about a young woman with psychic abilities named Elena (Eva Allan) who is held captive within a facility called the Arboria Institute. It's a trippy film and boasts some impressive, mesmerizing visuals, but some Redditors found the whole thing to be over-the-top.
"So much of it felt like the director saying 'Look at me, look at what I can do'," said user A_Dog_Chasing_Cars. "It's relentlessly slow pace. [The] repetitive fades to red and still shots didn't really help the movie at all, in my opinion. To me, it was a so-and-so story told in a very pretentious way."
4
'Don't Look Up' (2021)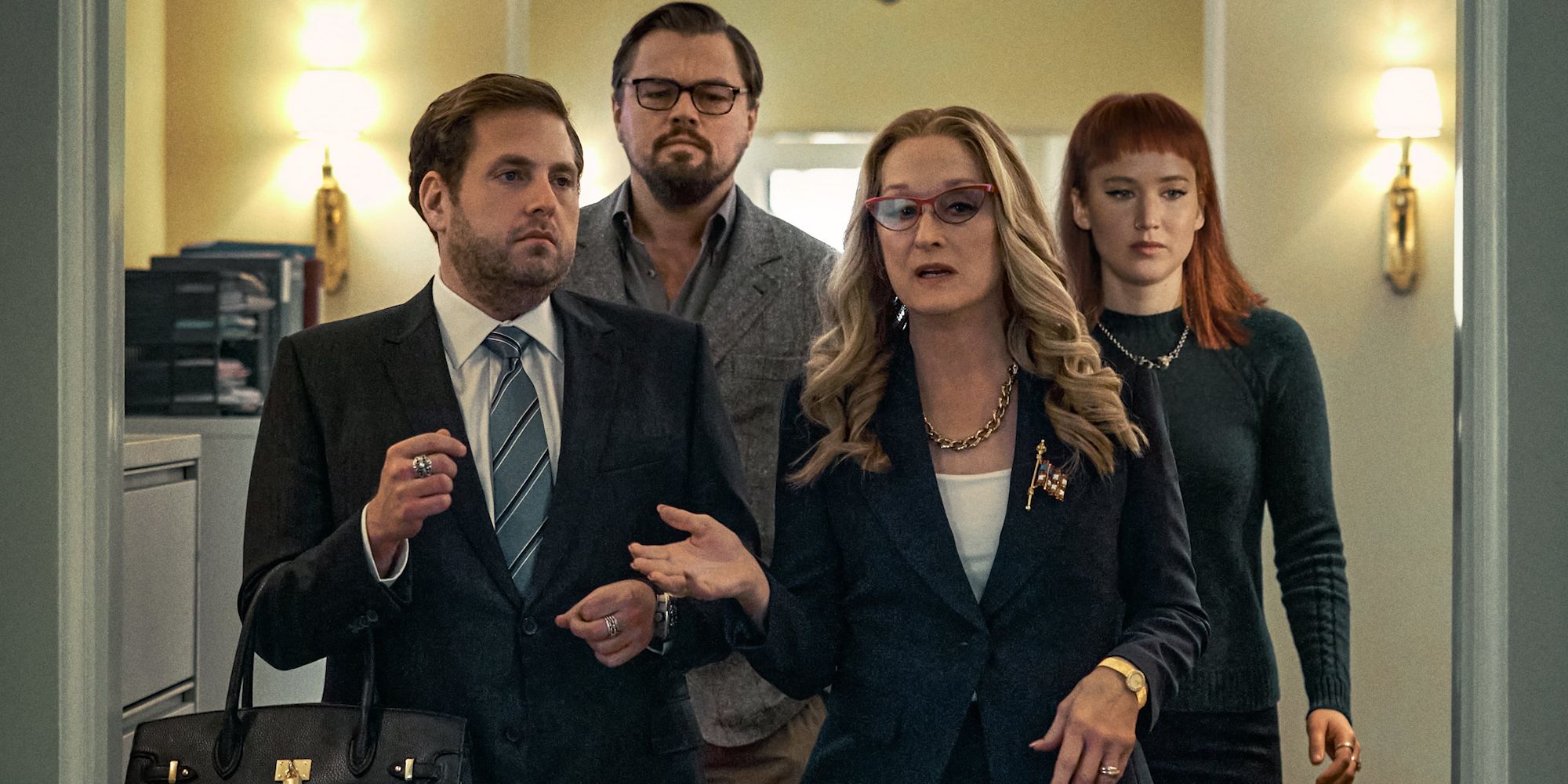 Adam McKay's Don't Look Up features Jennifer Lawrence and Leonardo DiCaprio as astronomers who discover a comet hurtling towards Earth with the potential to cause cataclysmic destruction. Despite their urgent efforts to alert the world and rally governments to take action, they face skepticism, indifference, and the overwhelming influence of media and political agendas.
Like McKay's terrific films The Big Short and Vice, Don't Look Up is a pointed political commentary, but it never rises to the heights of those projects. "Completely unfunny, not even ironic and the implied theme is far from disguised," said user GroupE78. "[It] made a timely comment on the stupidity of politics in America but it fell flat as condescending whining. Zero entertainment value."
3
'Only God Forgives' (2013)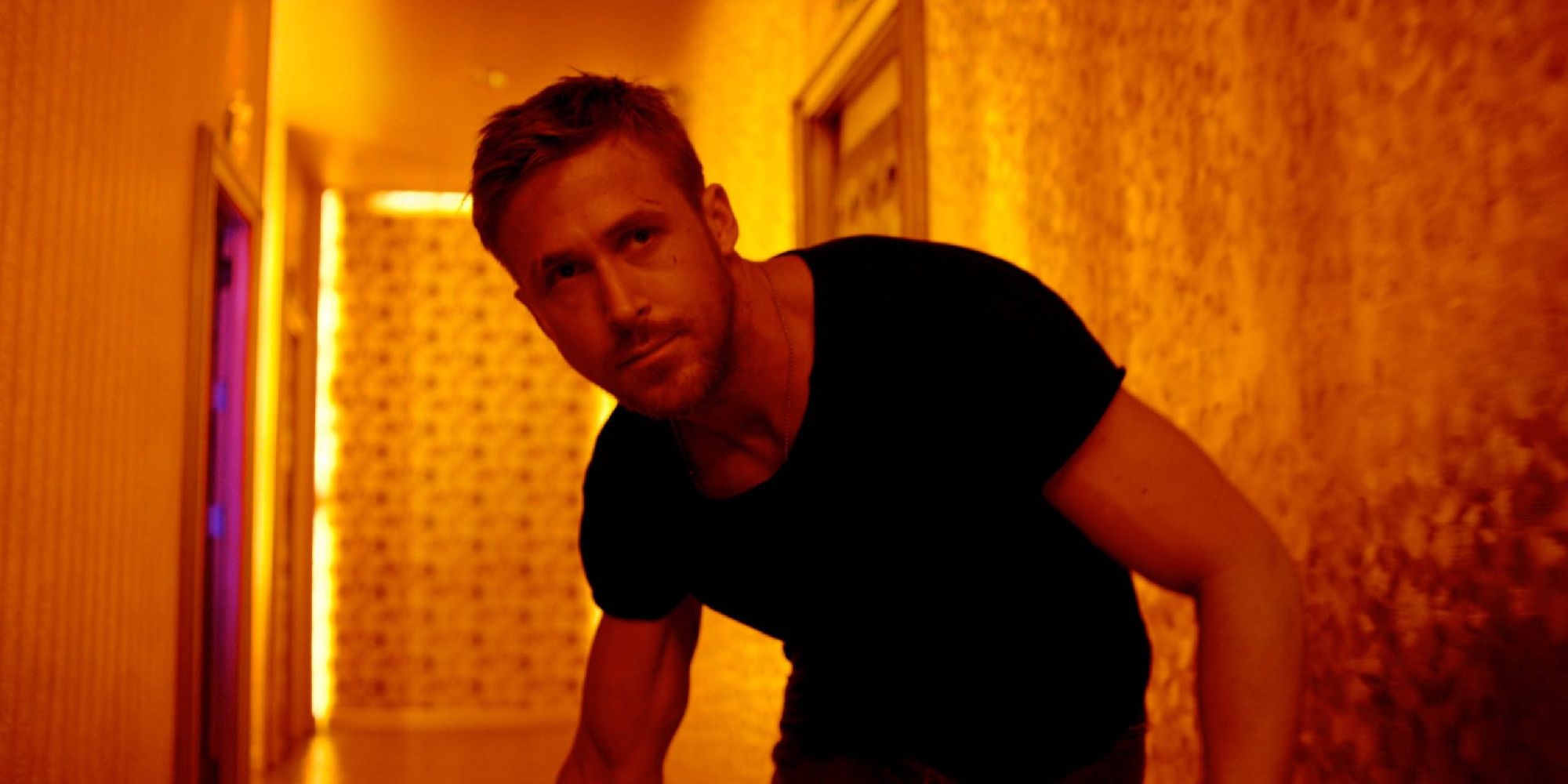 Nicolas Winding Refn's follow-up to Drive stars Ryan Gosling as Julian, an American running a boxing club in Thailand as a front for his family's drug smuggling operations. When his brother is brutally murdered, Julian's mother, Crystal (Kristin Scott Thomas), demands retribution, so he sets out on a quest for vengeance.
Only God Forgives is just as slick and stylized as Drive, and Gosling's performance is just as committed, but the script is not as polished and the themes are a little too overt. "I generally really like Refn's work and I'm aware of what he's like but I walked out of the cinema so damn irritated with that one. All empty navel-gazing," said user FreezeSPreston.
2
'The Circle' (2017)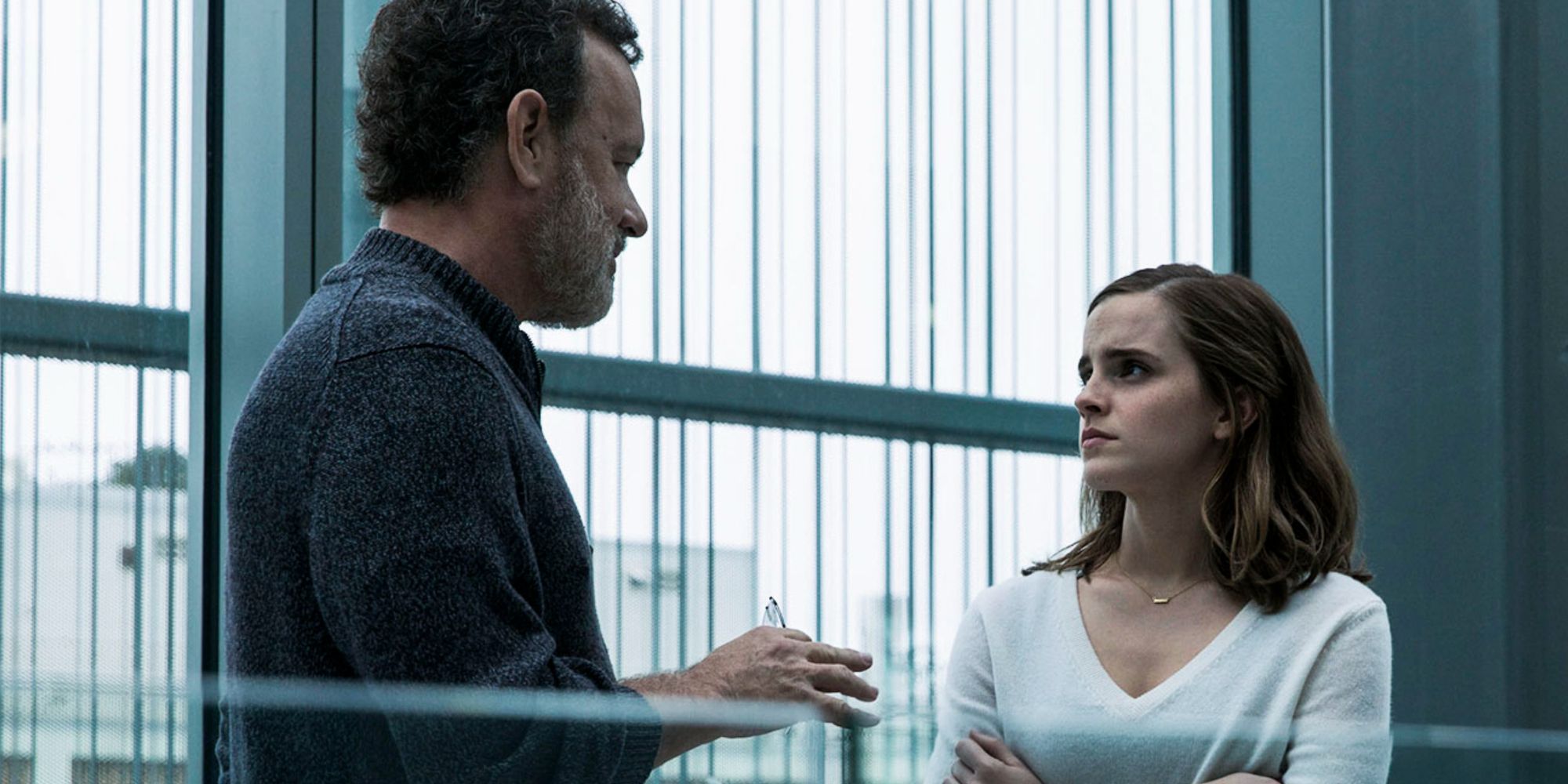 The Circle is a techno-thriller about the 21st-century dangers of surveillance and manipulation. Mae Holland (Emma Watson) is a young woman who lands a job at The Circle, a powerful tech company, but soon finds herself at odds with executives' invasive methods and moral ambiguity.
The film strives to make a thoughtful comment on the role of technology and social media in our lives but never achieves the depth it aspires to. You'll find more interesting commentary on the same themes in an episode of Silicon Valley. "[The Circle is] tough to get through," said user TheJD. "It's trying so hard to make statements on various modern controversies and it just hits you over the head with them so relentlessly that it makes the plot implausible."
1
'Nocturnal Animals' (2016)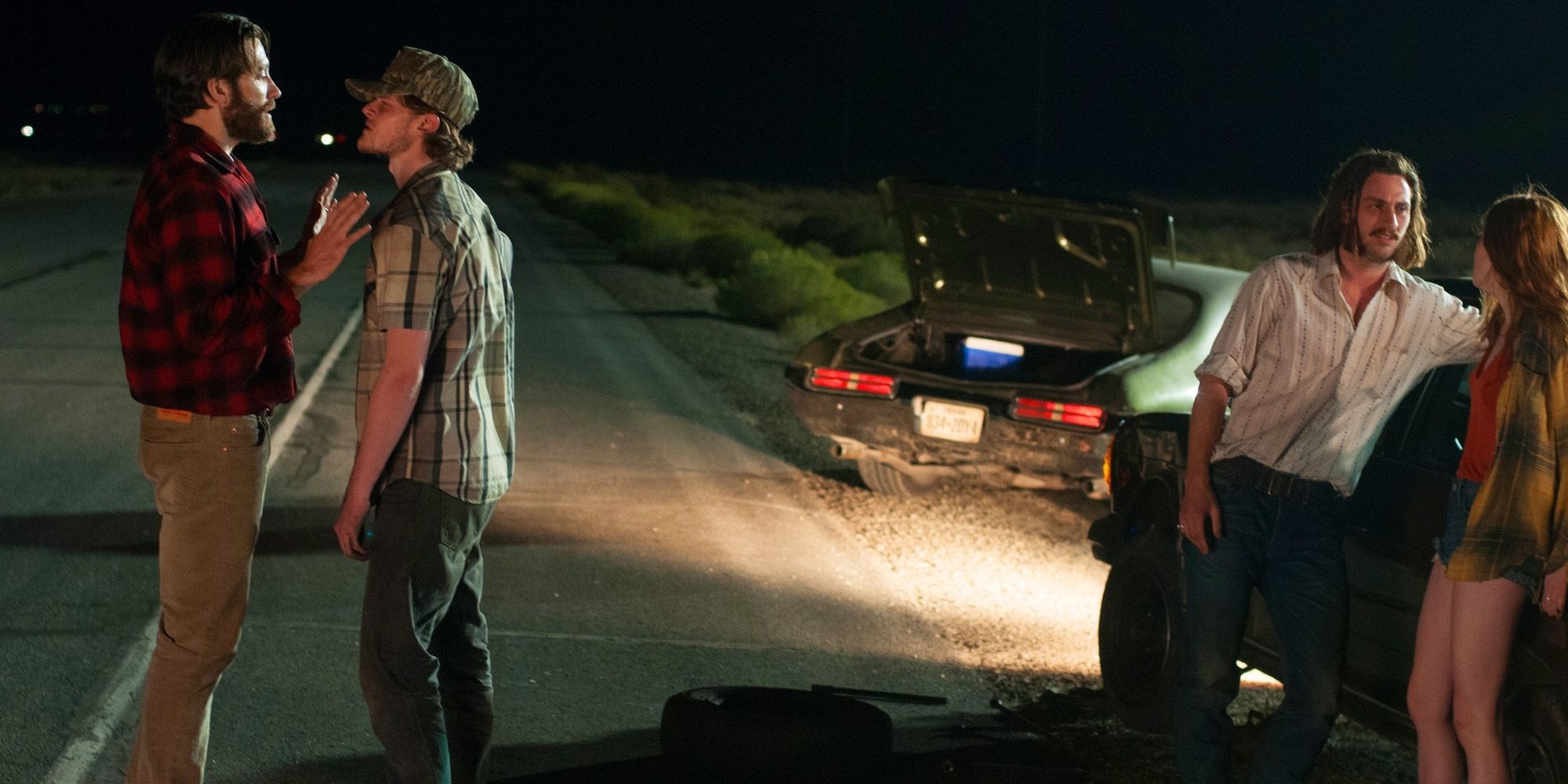 Nocturnal Animals is a thriller directed by fashion designer Tom Ford, about art gallery owner Susan Morrow (Amy Adams), who receives a mysterious manuscript from her ex-husband Edward (Jake Gyllenhaal). It's certainly visually striking, with great framing and memorable imagery, but one Redditor thought the story was too self-important for its own good.
"There's a lot of heavy-handed metaphorical sh*t going on and the cinematography, while elegant, was way too stylized for the subject matter," said user Duke_Crowbait. The stylization almost seemed like Tom Ford was detached from what story was being told," agreed Redditor sweetiefish. "It felt so artificial. The scene where there is a new art installation of a canvas with 'REVENGE' written on it — so deep."
KEEP READING: 10 Actors Whose Final Film Was a Fitting End to Their Career, According to Reddit
Source: https://dominioncinemas.net
Category: Lists