Before Greta Gerwig's Barbie, Mattel had launched its own entertainment division in 2001, which saw Barbie gracing the screens in an expansive series of animated movies. With over 40 animated Barbie movies, these stories ranged from adaptations of classic fairytales to original stories and musicals.
While he may not have nearly as many careers as Barbie, the character of Ken appears throughout each of her movies in various ways as a supporting role in her journey. While many of the Kens initially have flaws or misguided beliefs, they each eventually learn and grow; however, the extent of which ranges from "most likely to bring the patriarchy to Barbieland" to absolute marriage material.
10
Kevin — 'The Barbie Diaries' (2006)
2006's The Barbie Diaries is filled with 2000s iconography — charm bracelets, bedazzled capri jeans, and trips to the mall. Barbie (Kelly Sheridan) is a teenage girl dealing with crushes, friendships, and rivals, all while being the lead singer of her band and trying to land her dream role as her high school's news anchor.
The Ken character in The Barbie Diaries is Kevin (Matt Hill), an awkward teenage boy that plays into the "best friends to lovers trope" with Barbie. While Kevin does have many redeeming qualities — like his poetic secret admirer notes and thoughtful movie night ideas — at times, he comes across as a bit too weird while shooting cheerleader practice for no reason and being way too pleased about walking in on a "girl hug" between Barbie and her friends.
9
Jeremy and Ian — 'Barbie & the Diamond Castle' (2008)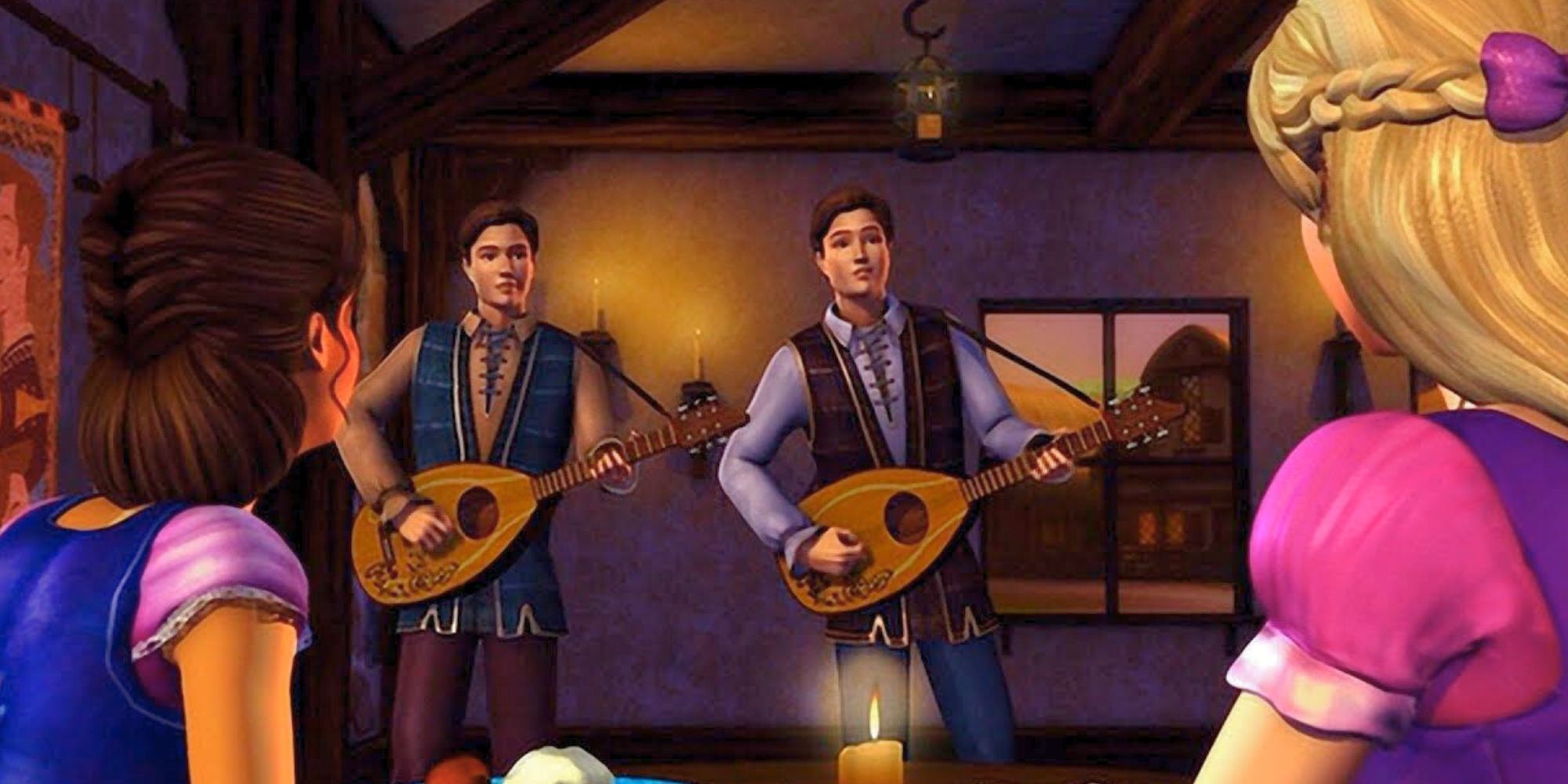 Liana (Sheridan) and Alexa (Cassidy Ladden) are two best friends who share a love for music and live in a cottage where they grow and sell flowers for a living. Barbie & the Diamond Castle is a story of friendship as the two embark on a magical journey to rescue the trapped muses and restore the Diamond Castle.
Along their journey, Liana and Alexa run into two troublesome twins — Jeremy (Jeremy From) and Ian (Noel Johansen) — who also share a love for music. Although Jeremy and Ian are witty and can play guitar, they earn themselves a bad reputation as they constantly run into disgruntled women from their past. As Liana and Alexa glide off on a rainbow to confront the evil Lydia (Kathleen Barr) and leave Jeremy and Ian behind, it becomes ever more apparent that Liana and Alexa don't need Jeremy and Ian's help.
8
Prince Daniel — 'Barbie of Swan Lake' (2003)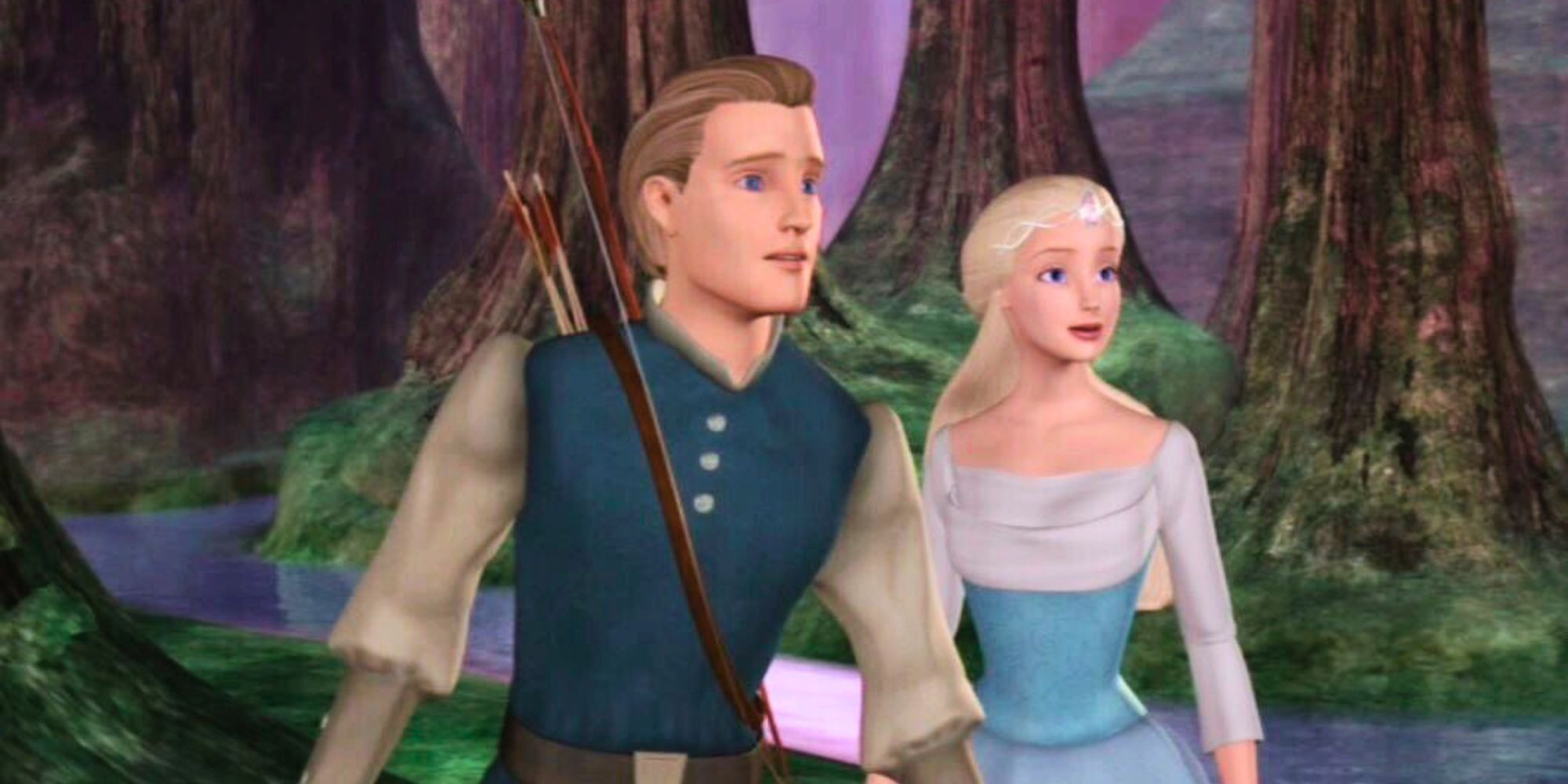 Based on the Tchaikovsky ballet, Barbie of Swan Lake follows Odette (Sheridan), the daughter of a baker who follows a unicorn and discovers an Enchanted Forest where its woodland inhabitants are, in fact, townspeople who had been transformed at the hands of an evil wizard. Odette is cursed to be a swan by day but reverts to her human form by night, allowing her to confront the wizard intent on marrying his daughter to the Prince.
see more : The 10 Scariest Monsters In 'Scooby-Doo!', Ranked
Prince Daniel (Mark Hildreth) is an excellent dancer who dreams of exploring the world. However, he is an avid hunter, and when he is lured into the Enchanted Forest during a hunt, he gets way too close to shooting Odette while she is in her swan form.
7
Prince Louis — 'Barbie and the Three Musketeers' (2009)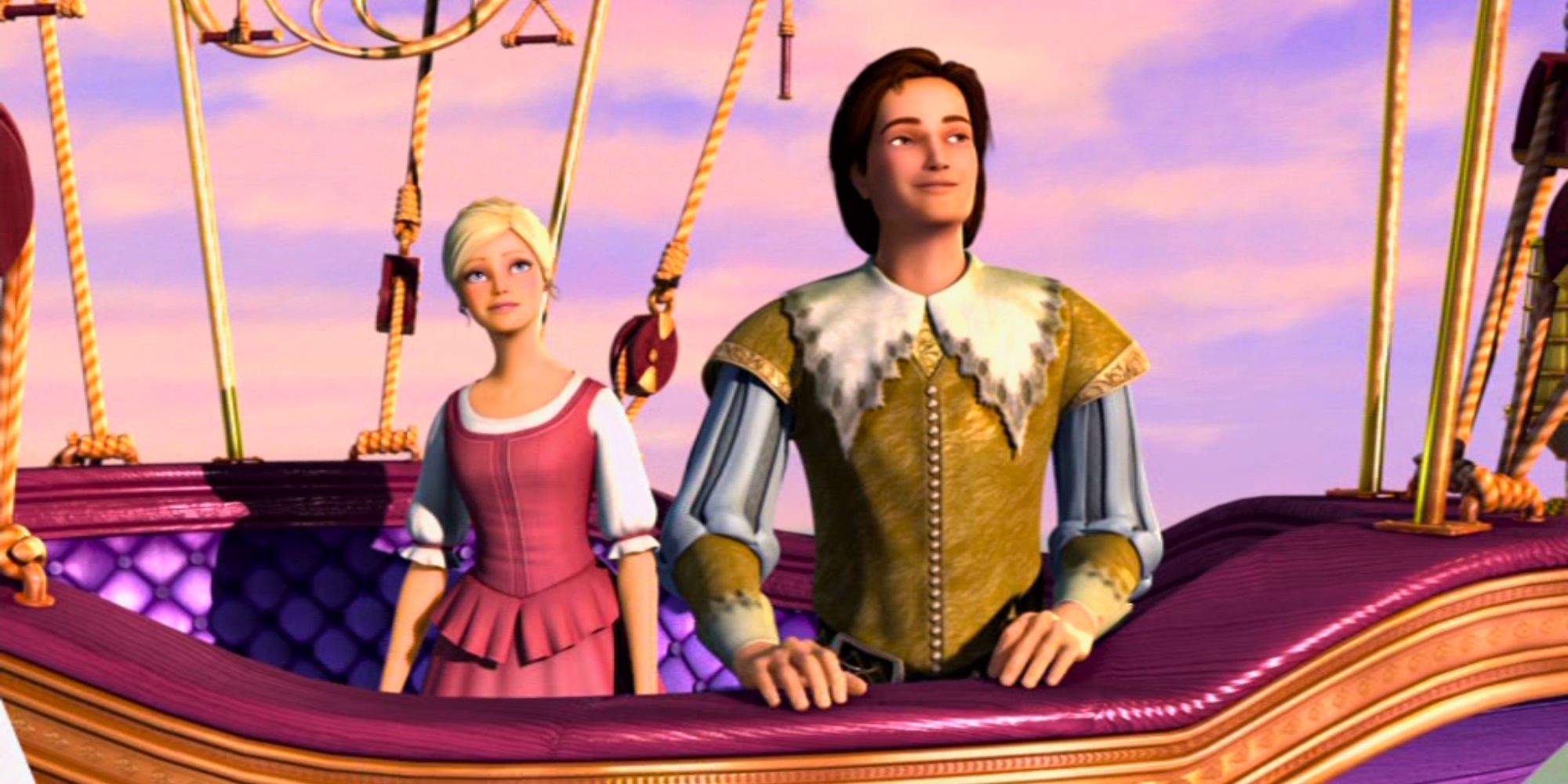 Adapting Alexandre Dumas' novel, Barbie and the Three Musketeers follows Corinne (Sheridan), who travels to Paris to pursue her dream of becoming a female musketeer. While her journey to becoming a musketeer isn't easy, she is joined by three other girls who share the same dream, and together they train and work as a team to save the prince.
RELATED: 10 Great Movies About Womanhood, Ranked
Unlike other Barbie movies, this time, the prince needs saving. Prince Louis (Hildreth) is a daring inventor who embraces ingenuity but struggles to accept girls as musketeers. Although he moves past his misogyny towards the end of the movie by finally appointing Corinne and her friends as royal musketeers, it is hard to forgive him for being so foolish in the first place, turning away the very people who were skilled to protect him.
6
Prince Stefan — 'Barbie as Rapunzel' (2002)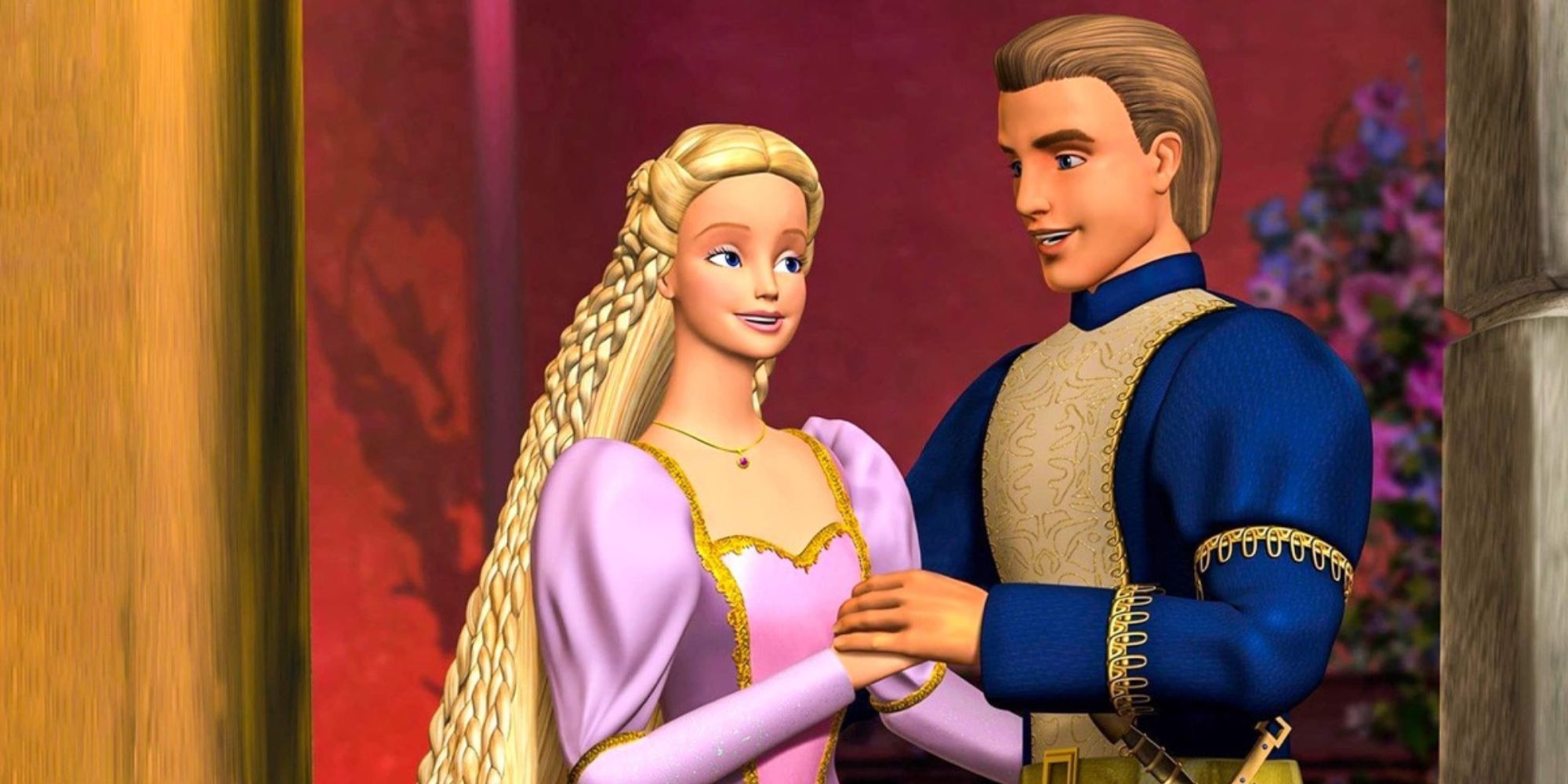 Based on the fairytale by the Brothers Grimm, Barbie as Rapunzel tells the tale of a girl with long flowing hair, locked away in a tower as a servant to the wicked witch Gothel (Anjelica Huston). Rapunzel (Sheridan) finds joy in painting in her tower, and she soon discovers a magical paintbrush that allows her to travel beyond her tower's walls and into the nearby village.
On her first visit to the village, Rapunzel meets Prince Stefan (Hildreth), who at first doesn't indicate he is a prince and instead chooses to remain humble. He helps Rapunzel on her journey to find the maker of her magical paintbrush, and although he does come across as a bit dim in not realizing the "Rapunzel" at the ball was Gothel in disguise, it just goes to show his admiration for Rapunzel.
5
Prince Eric — 'Barbie in the Nutcracker' (2001)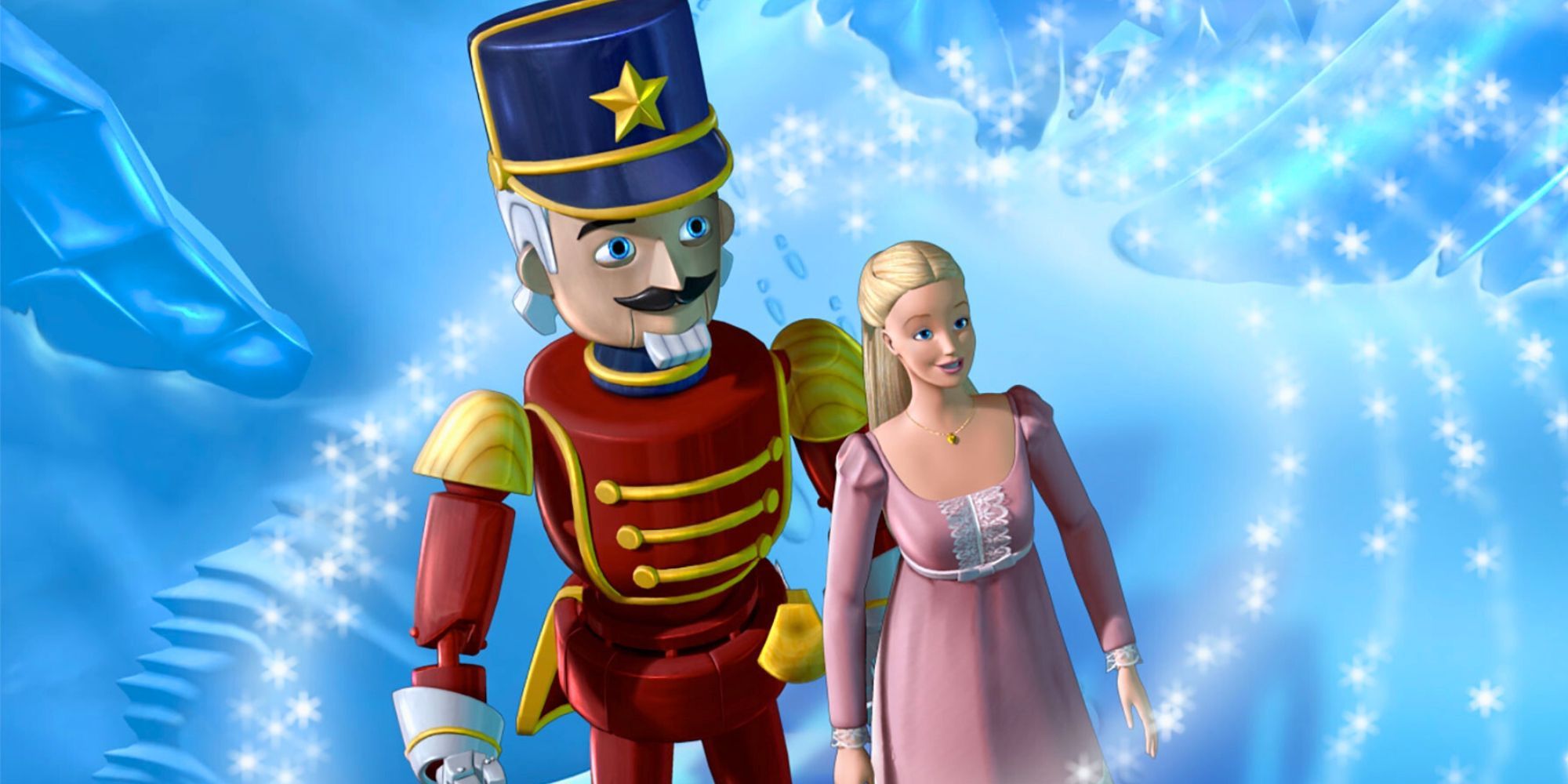 Barbie stars as Clara (Sheridan) in her first animated film Barbie in the Nutcracker, an adaptation of E. T. A. Hoffmann's short story and Tchaikovsky's ballet. On Christmas Eve, Clara receives a toy nutcracker believed to contain the heart of a prince. That night, the Nutcracker (Kirby Morrow) awakens and takes Clara on a journey to defeat the wicked Mouse King (Tim Curry), who has taken over the kingdom.
Clara soon learns her Nutcracker is actually the missing Prince Eric, who was transformed at the hands of the Mouse King. Even in his nutcracker form, Eric is an excellent sword fighter with a witty charm. Although his people misunderstand him, Eric cares deeply for them and continues to fight for their freedom. He has a good heart and is a supportive character who acknowledges that he wouldn't have succeeded on his journey without Clara.
4
Ken — 'Barbie: A Fairy Secret' (2011)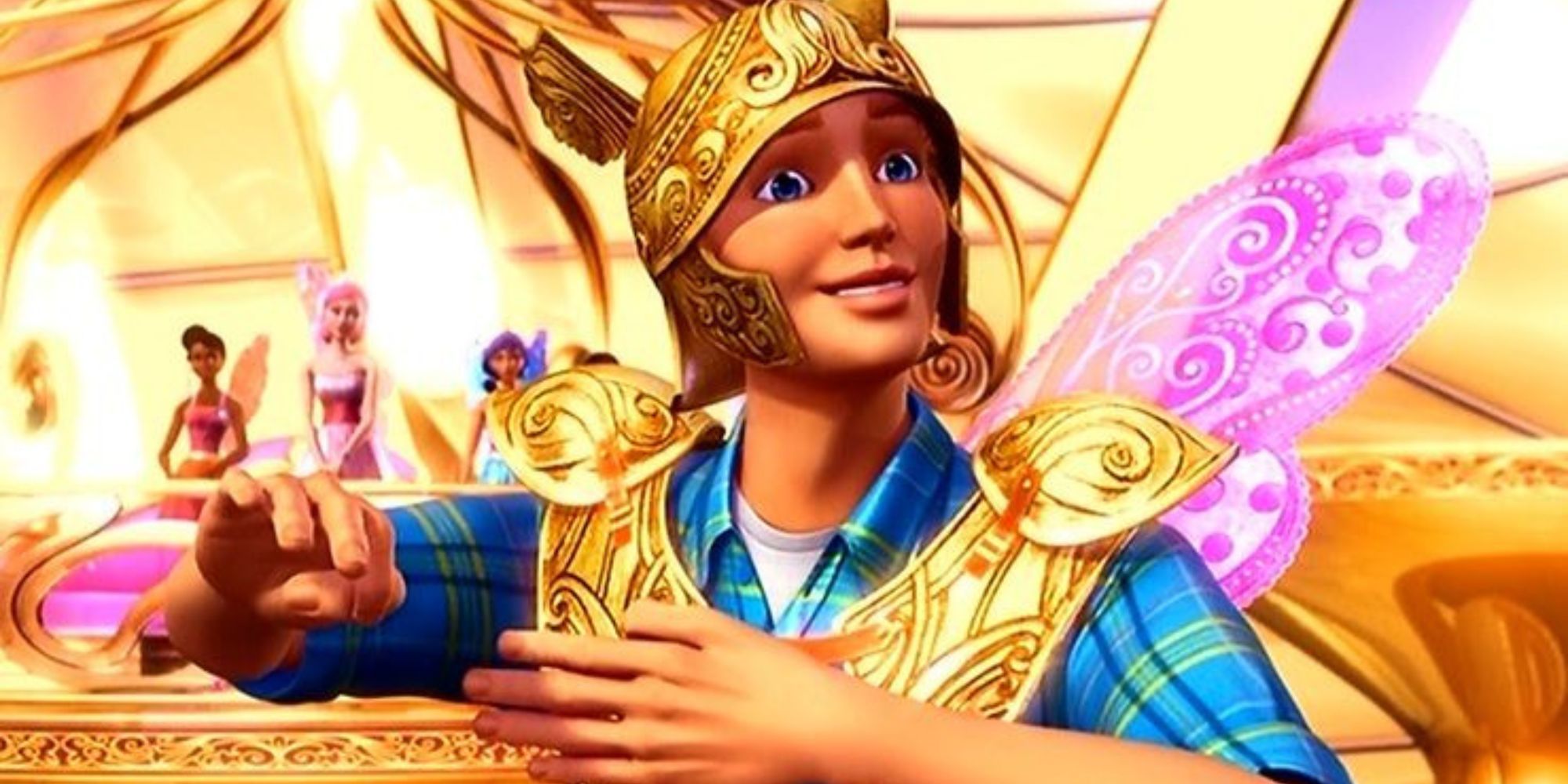 see more : The Best 'Boardwalk Empire' Episodes of Every Season
Barbie (Diana Kaarina) is a famous movie star who doesn't know her two stylists are actually fairies. When a fairies kidnap Ken (Adrian Petriw) to marry the fairy princess Graciella (Alexandra Carter), Barbie embarks on a magical adventure with her fairy stylists to rescue Ken from a royal fairy wedding.
Related: The 10 Most Romantic Pixar Movies, Ranked
An early animated Barbie movie with a more modern setting, Barbie: A Fairy Secret once again sees Barbie rescuing Ken, but this time unlike The Three Musketeers, this Ken respects women. He denies Raquelle's (Britt Irvin) advances and does all within his power to not get between Graciella, and her betrothed Zane (Silvio Pollio). This Ken has the skill to not only dodge sparkles but moonwalk while doing so, all while rocking a tiny pair of pink fairy wings.
3
Aidan — 'Barbie and the Magic of the Pegasus' (2005)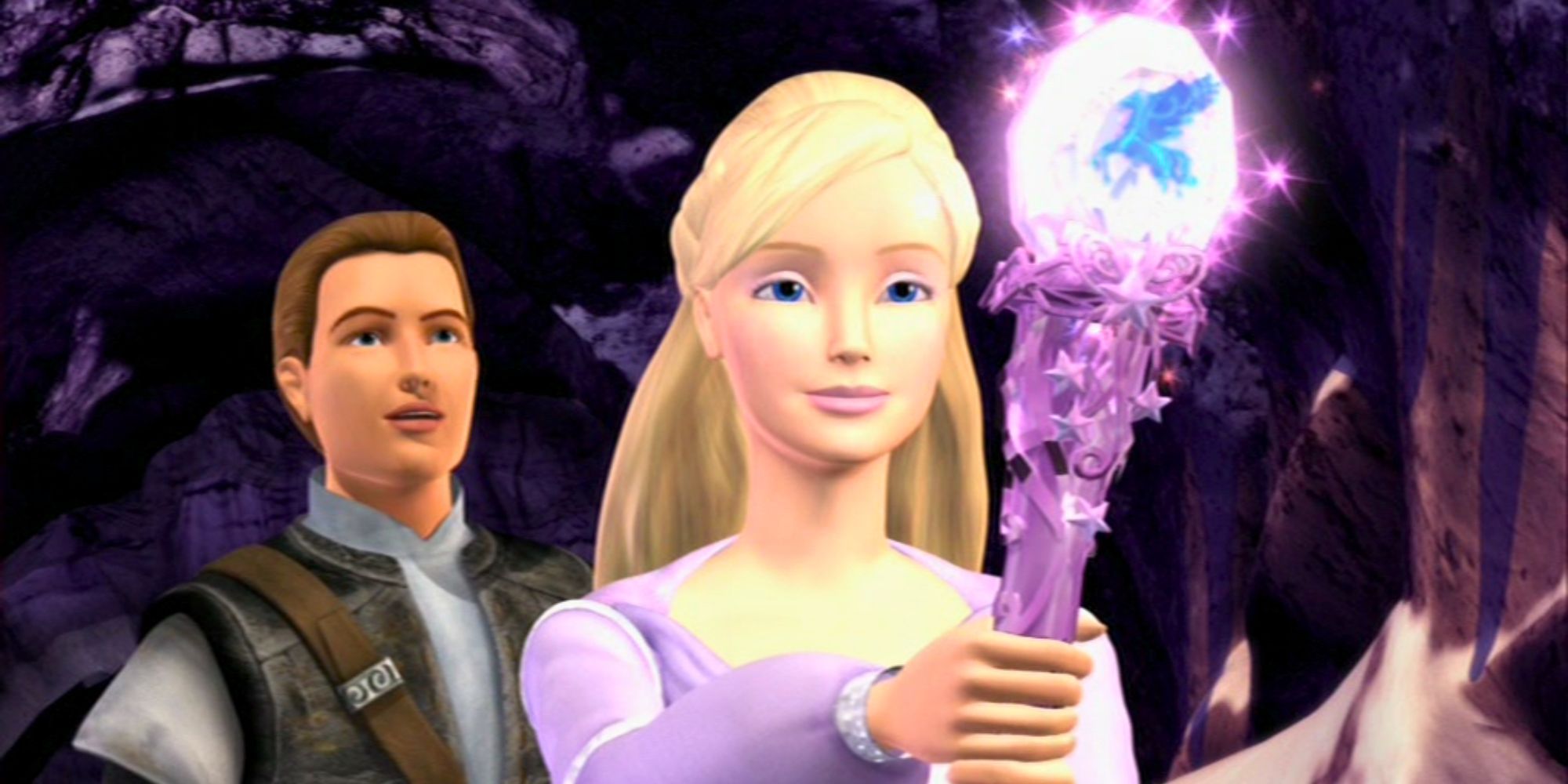 Barbie and the Magic of the Pegasus follow Princess Annika (Sheridan) on a quest to build the magical wand of light to defeat the evil wizard that has turned her family to stone. Along the way, Annika is guided by a Pegasus, her pet polar bear, and a charming blacksmith named Aidan (Hildreth).
Compared to the other Kens, Aidan has a tragic backstory, having run away from his parents after losing all of his family's money while gambling. He is a skilled blacksmith and forges Annika's wand of light, even sacrificing the gem he secured to repay his family to help Annika complete her quest.
2
Derek — 'Barbie in the 12 Dancing Princesses' (2006)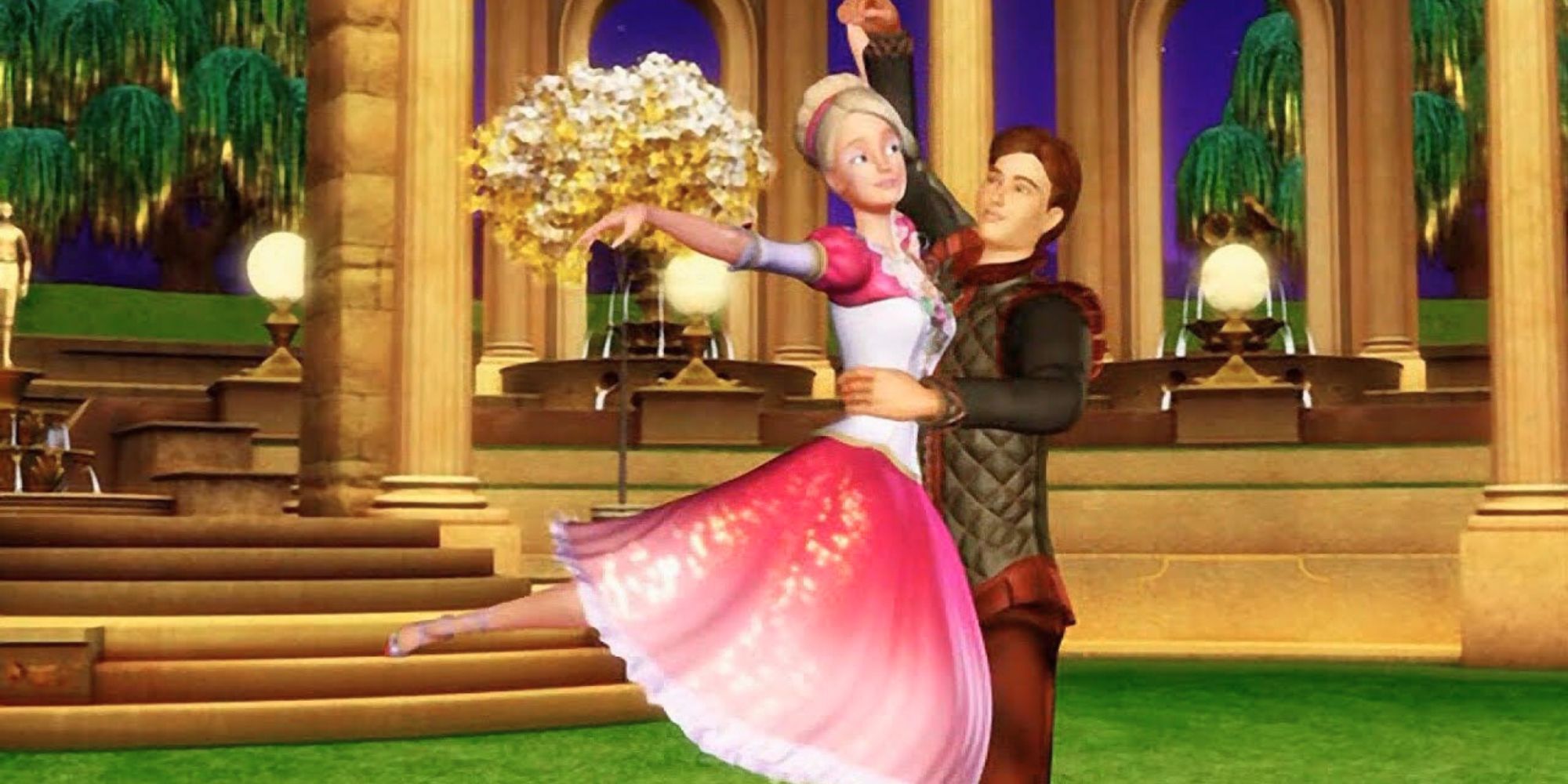 Based on the classic fairytale, Barbie in the 12 Dancing Princesses sees Genevieve (Sheridan) and her 11 sisters under the evil rule of Duchess Rowena (Catherine O'Hara), intent on turning them into better ladies by forbidding fun, including their favorite pastime: dancing.
Derek (Shawn Macdonald) is the royal cobbler who often gifts each princess their dancing shoes. He gives away his horse to buy back Genevieve's family heirloom that the Duchess sold in exchange for poison, and when he learns about the Duchess' plot to poison the King, he does all he can to save Genevieve and her family from a joyless existence.
1
King Dominick and Julian — 'Barbie as the Princess and the Pauper' (2004)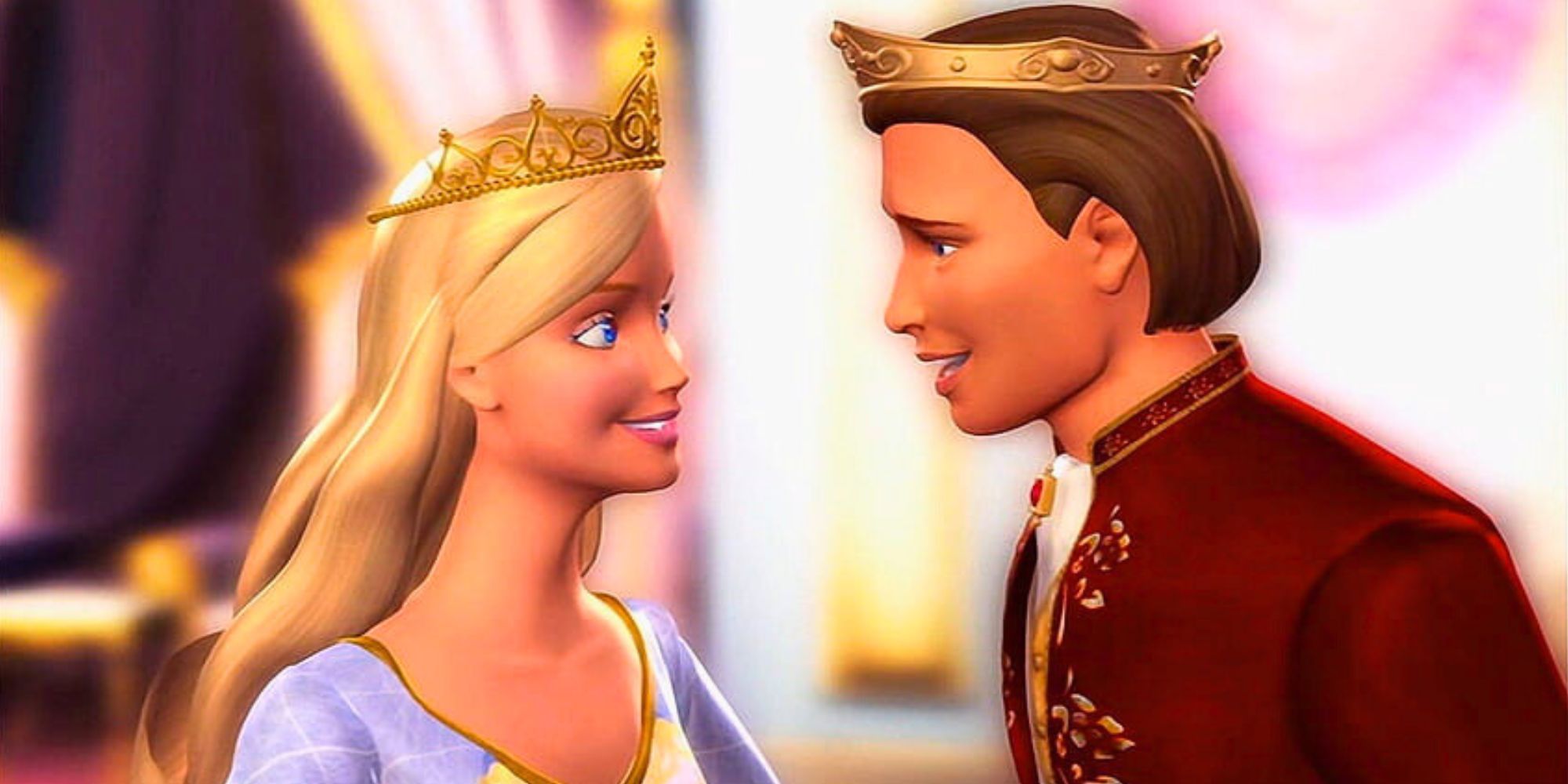 Loosely inspired by Mark Twain's novel, Barbie as the Princess and the Pauper is the first Barbie musical. It follows Princess Anneliese (Sheridan) and the indentured servant Erika (Julie Stevens), two girls who are more alike despite their different social statuses, both following their dreams in love and life, all while the kingdom is threatened with bankruptcy.
With two Barbies in the movie, there are likewise two Kens. King Dominick (Hildreth) is to be betrothed to Anneliese in an arranged marriage however ends up falling for Erika regardless of her social status. He sings a beautiful duet, "If You Love Me for Me," which eloquently captures the sincerity of his love without status. Similarly, Julian (Alessandro Juliani) is the lowly tutor in love with Anneliese, who knows her so well he can instantly tell when Erika has disguised herself as the princess.
KEEP READING:Obsessed With 'I'm Just Ken'? Check Out Ryan Gosling's Musical Career
Source: https://dominioncinemas.net
Category: Lists