Reddit users recently discussed some of the creepiest roles played by famous actors that still haunt them. When actors known for more lighthearted roles take on disturbing characters, it can be particularly chilling.
RELATED: 10 TV Characters Who Aren't Role Models, According to Reddit
From Stanley Tucci's subtle menace in The Lovely Bones to Steve Carell's disturbing transformation in Foxcatcher, you may be surprised by some of the creepy performances that made the list. Get ready for some familiar faces in very unfamiliar, creepy roles. The next time you re-watch one of these movies, you may find these actors' performances take on a whole new level of creepiness.
10
Stanley Tucci in 'The Lovely Bones' (2009)
When you think creepy, Stanley Tucci in the supernatural thriller drama The Lovely Bones probably comes to mind. His chilling performance as sadistic murderer George Harvey still gives us the shivers. He exuded creepiness through his deceptive charm, unsettling gaze, and predatory behavior. His transformation into an ordinary neighbor with sinister motives, combined with a sense of entitlement and lack of empathy, created a chilling antagonist.
Tucci's ability to switch between seemingly normal interactions and disturbing moments built suspense, making Harvey a truly unsettling character in the film. Redditor ChanceVance pointed out, "Don't think I've ever seen an actor so openly repulsed by a role they played than that. Man had his name read out for an Oscar nomination and he didn't like it."
9
Steve Carell in 'Foxcatcher' (2014)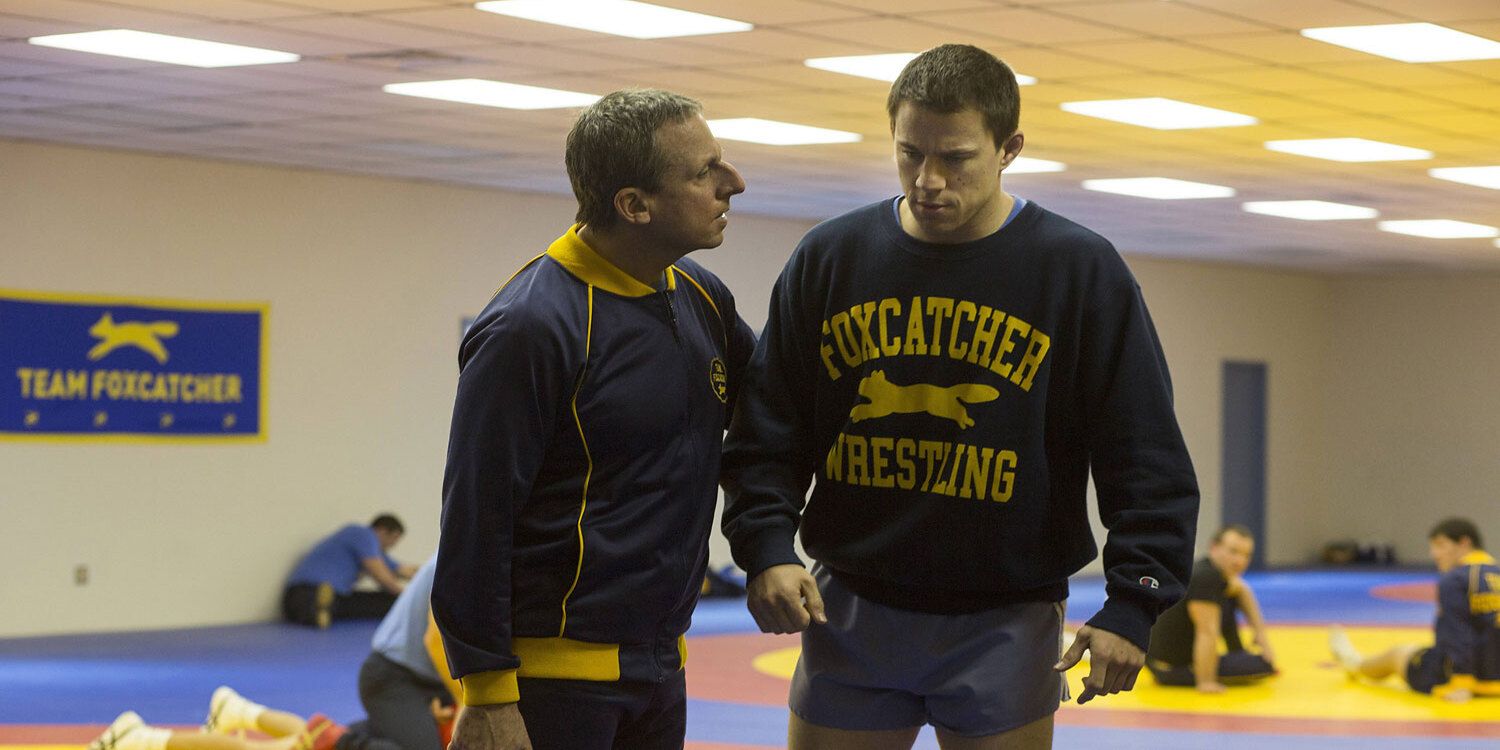 When you think of Steve Carell, you probably picture his hilarious roles in The Office or The 40-Year-Old Virgin. His performance as billionaire John du Pont in Foxcatcher, though, is downright chilling. Carell transformed into the eccentric du Pont, adopting a prosthetic nose and unsettling monotone voice. As the paranoid schizophrenic du Pont, he's desperate to coach Olympic wrestlers at his estate, going to disturbing lengths to control them.
Carell's haunting take on this sinister man is a far cry from his comedic roots and shows his range as an actor. His creepy, unblinking stare will haunt you long after the credits roll. Redditors gtliles82 even said, "This was my first thought. Man what a bizarre movie, and it's largely based on true events."
8
John Goodman in '10 Cloverfield Lane' (2016)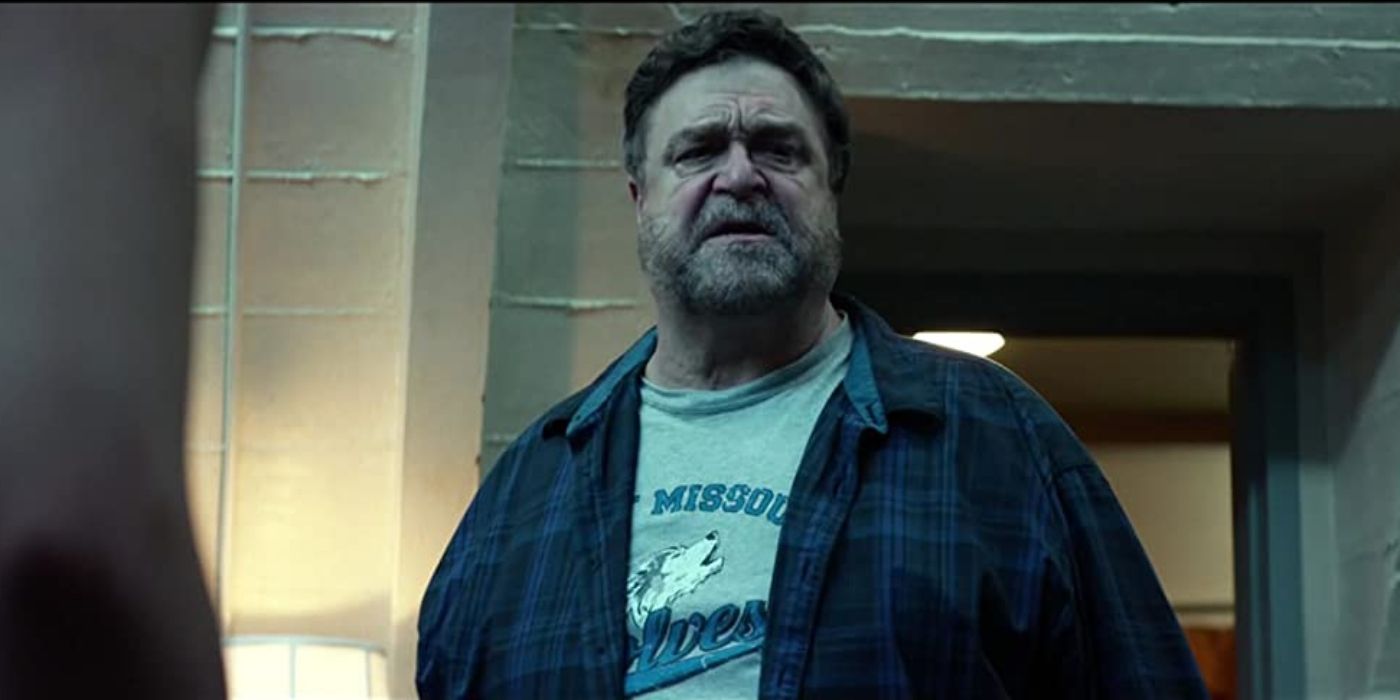 In 10 Cloverfield Lane, John Goodman gives a chilling performance as Howard, a menacing doomsday prepper who holds a woman captive in his underground bunker following some kind of apocalyptic attack. His character is unsettling and sinister, yet also pathetic. Goodman is masterful, keeping you guessing about Howard's true motives and mental state until the very end.
see more : The 10 Best MTV Shows From the 2010s, Ranked
RELATED: 10 Movies like 'The Black Phone' to Watch Next For More Haunting Horror Stories
The confined setting ramps up the tension and claustrophobia. Goodman's looming presence and the possibility of what terrors may lie outside the bunker doors make this a psychological thriller that will stick with you. His performance impressed Redditor Bubbles00 so much that they said, "I watched that movie for Mary Elizabeth Winstead but Goodman was fantastic in that film. He came off as so unnerving."
7
John Goodman in 'Barton Fink' (1991)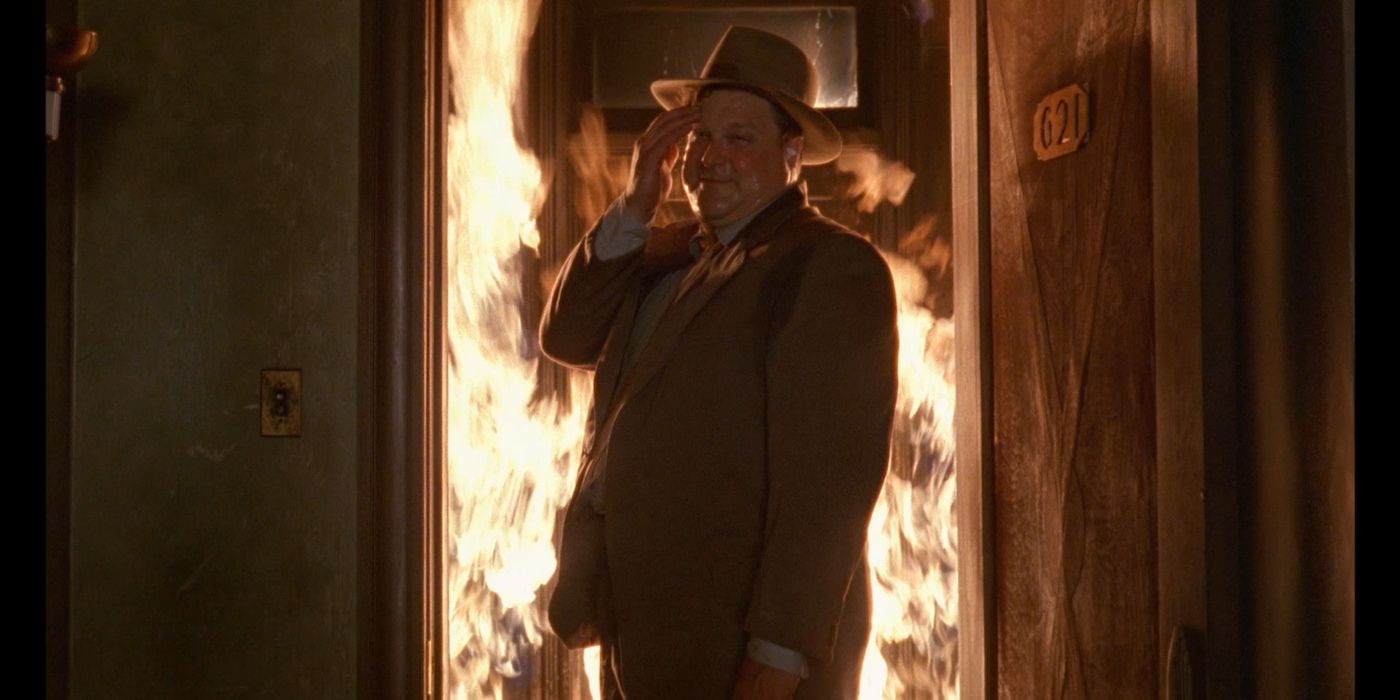 When it comes to creepy roles, John Goodman's performance in Barton Fink suggested by Redditor BurnieTheBrony is tough to top. In the surreal psychological thriller, Goodman plays Charlie Meadows, a traveling salesman who befriends the title character, a New York playwright struggling with writer's block in 1940s New York. At first, Charlie seems like a friendly, back-slapping everyman. But as the film progresses, his behavior becomes increasingly bizarre and violent.
Without giving too much away, Charlie is not at all who or what he seems. Goodman, usually known for jovial, comedic parts, is chilling in the role. His character's transformation from a genial neighbor to something sinister and unsettling makes for one of the creepiest performances of his career. For many viewers, Charlie Meadows proves impossible to forget.
6
Timothy Dalton in 'Hot Fuzz' (2007)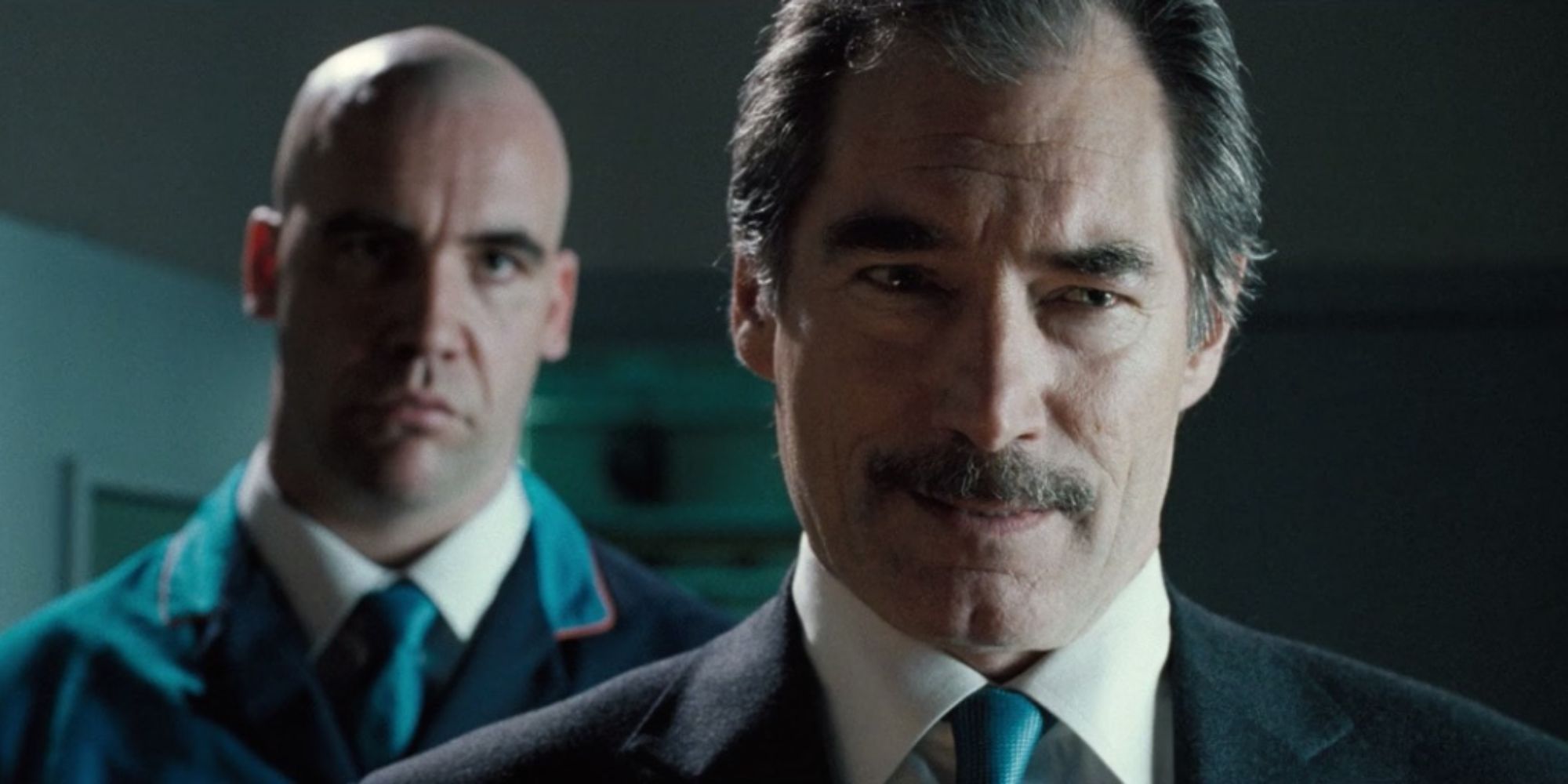 Timothy Dalton's portrayal of Simon Skinner, the menacing supermarket owner in the action comedy Hot Fuzz, is delightfully creepy. As the ringleader of the NWA (Neighborhood Watch Alliance), he and his cronies will stop at nothing to ensure their quaint little village of Sanford remains the idyllic paradise they imagine it to be.
His suave demeanor and intense gazes, coupled with moments of unsettling behavior, create an uncanny contrast. This combines with Dalton's excellent performance to make Skinner a memorable antagonist, leaving the audience both fascinated and uneasy. Redditor alii-b praises his performance by saying, "Yes, but his performance was only for the greater good."
5
John Lithgow in 'Raising Cain' (1992)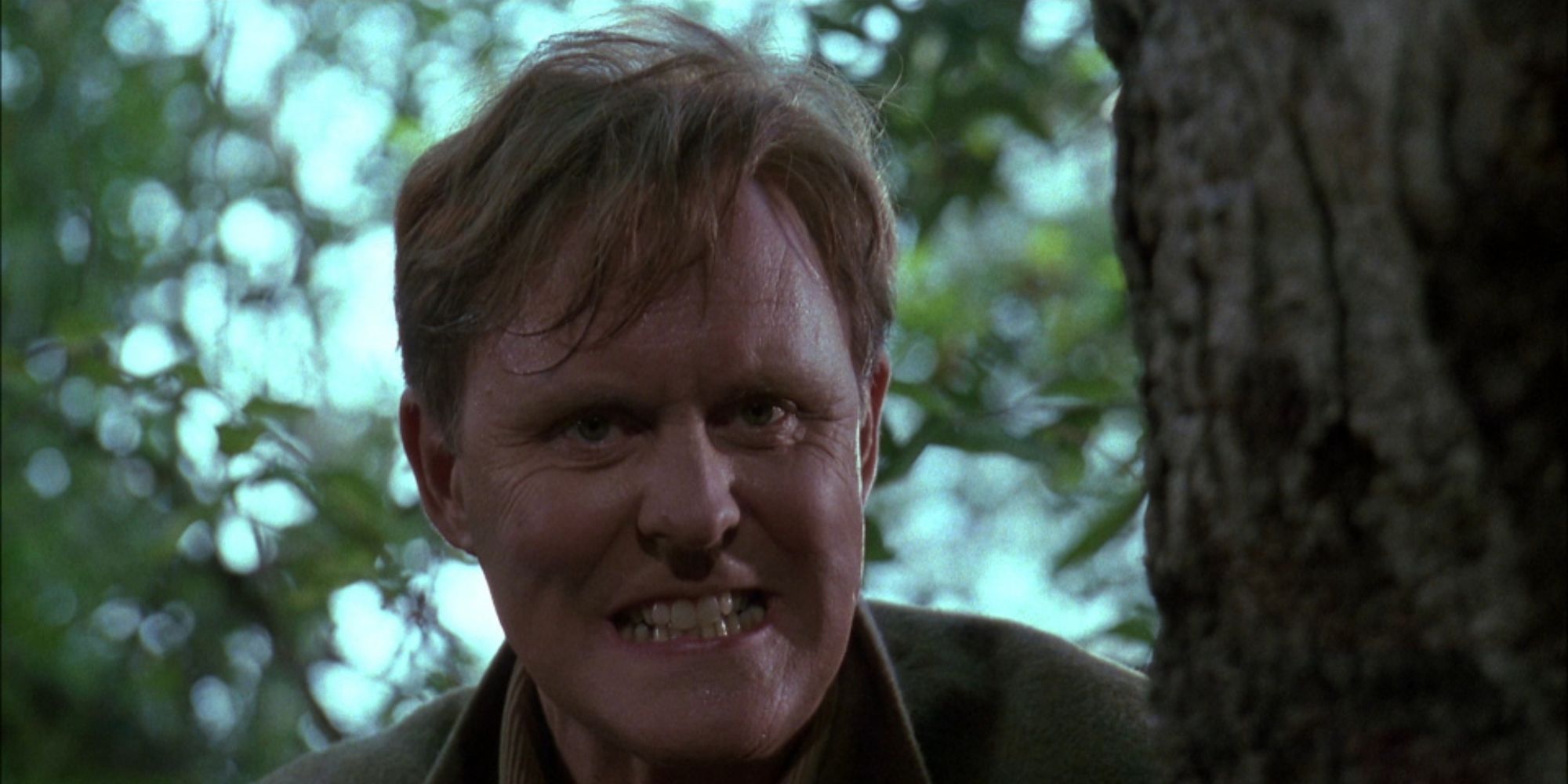 When you think of the actor John Lithgow, the first thing that comes to mind probably isn't "creepy." As Redditor peasnotwar said, "he is such a great comedic actor in shows like 3rd Rock from the Sun." However, in the 1992 psychological thriller Raising Cain, Lithgow delivered a chilling performance as Dr. Carter Nix, a child psychologist with a sinister secret.
RELATED: The 10 Best Psychological Thrillers From Hollywood's Golden Age, Ranked
Lithgow's performance is notably creepy due to his ability to seamlessly shift between various personas, each with distinct levels of intensity and sinister intent. His portrayal of Dr. Nix's inner turmoil and his unpredictable behavior contributes to an eerie and unsettling atmosphere throughout the psychological thriller, leaving viewers both intrigued and unnerved by his multi-faceted character.
4
Matt Damon in 'The Talented Mr. Ripley' (1999)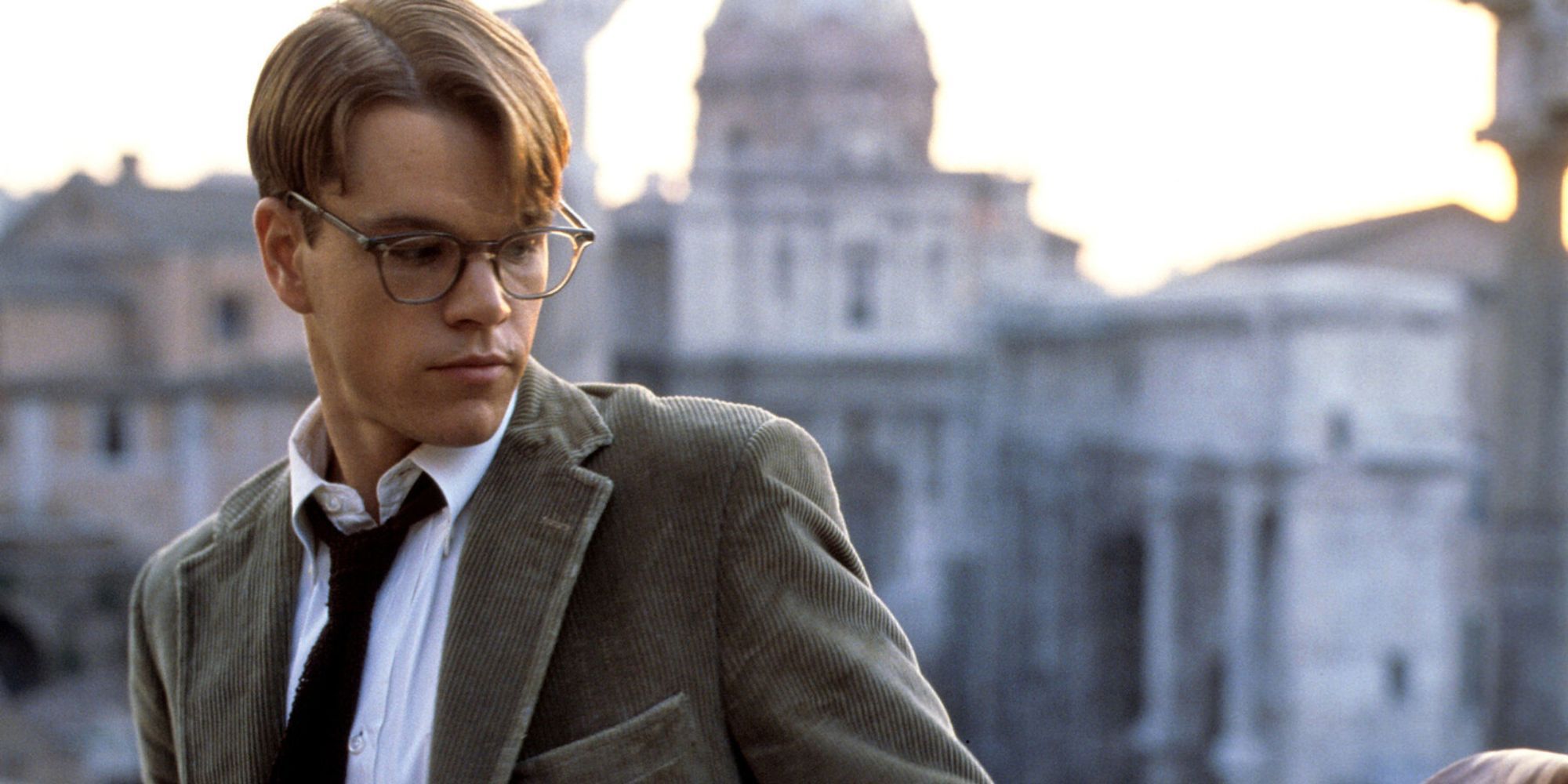 When Matt Damon took on the role of Tom Ripley in The Talented Mr. Ripley, he delivered a chilling performance as a sinister sociopath. His portrayal of Ripley's disturbing obsession with Dickie Greenleaf (Jude Law) and willingness to kill in order to maintain his illusion of friendship and status will haunt you even on your afterthoughts.
Damon skillfully portrays Ripley's charming facade, masking a dark and unsettling inner self. The character's ability to manipulate others, coupled with Damon's nuanced acting, creates a sense of unease as viewers witness his disturbing transformation.
3
Elijah Wood in 'Sin City' (2005)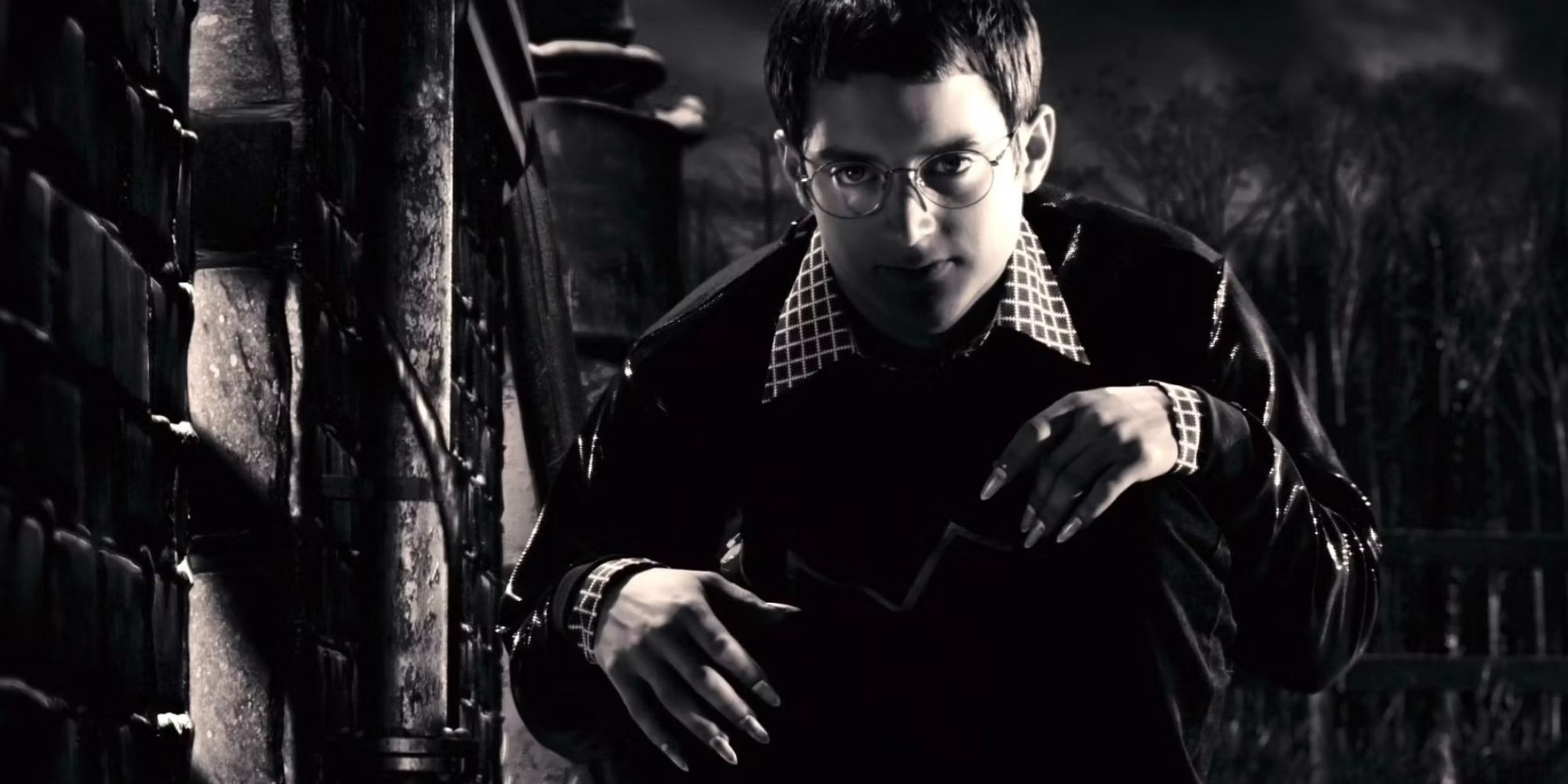 Mentioned by Redditor kdubstep, Elijah Wood brought an eerie calm to his role as Kevin, a silent assassin, in the anthology crime film Sin City. His blank expression and detached demeanor make his merciless acts of violence all the more chilling.
Wood's portrayal is profoundly creepy, fueled by his eerie silence and unsettling gaze. With his innocent appearance contrasting his heinous acts, Wood creates an unsettling paradox that adds to Kevin's chilling aura. Through his physicality and haunting expressions, Wood captures the disturbing essence of the character, leaving a lasting impression of his creepiness in the gritty noir world of "Sin City."
2
Kathy Bates in 'Misery' (1990)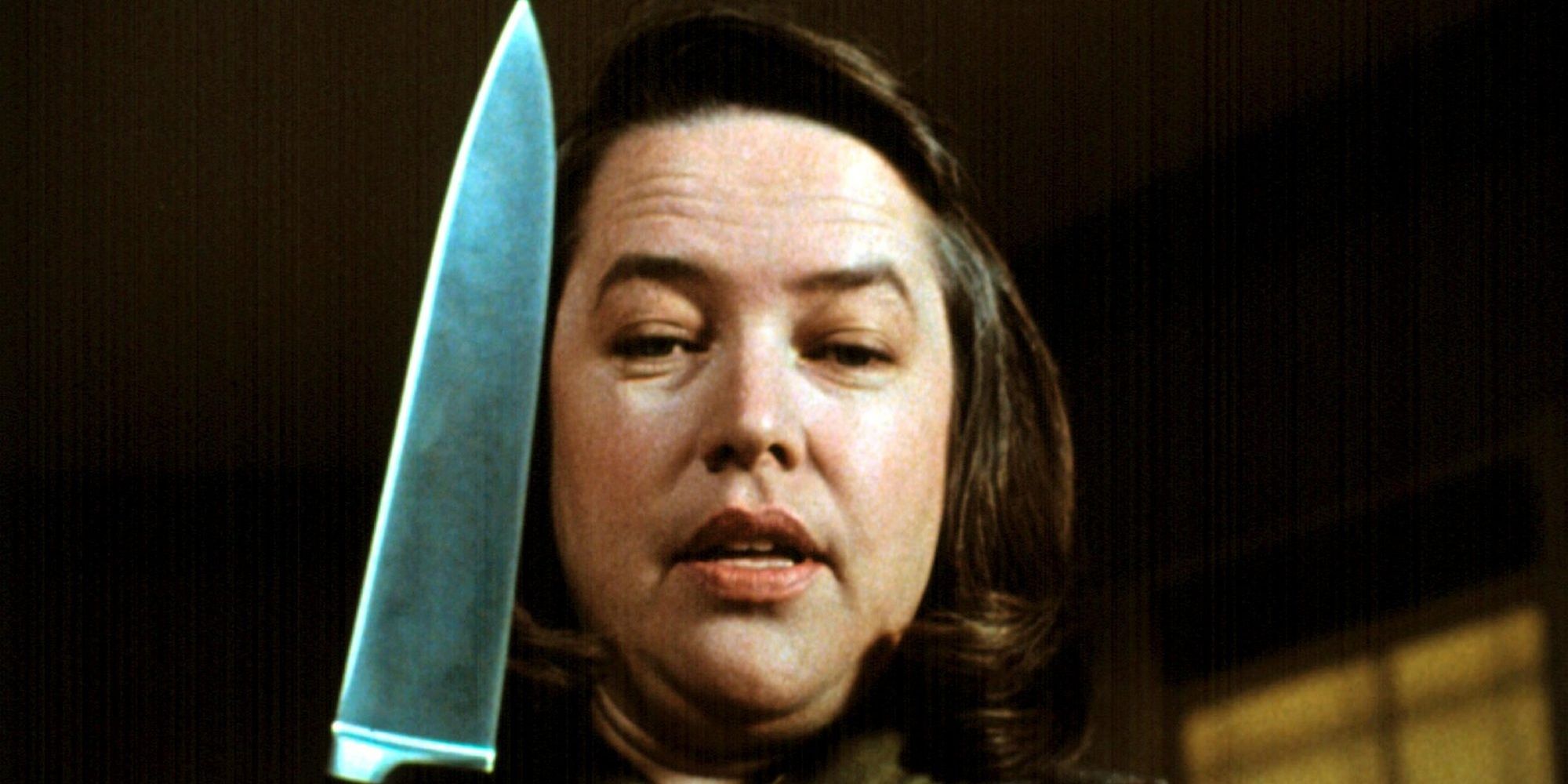 Mentioned by Redditor Sinjun13, Kathy Bates received critical acclaim for her chilling performance as the unhinged fan Annie Wilkes in the 1990 film Misery. Bates stars opposite James Caan as novelist Paul Sheldon, who is held captive by Wilkes after a car accident. Wilkes claims to be Sheldon's "number one fan" but shows her sinister side when she learns he intends to kill off her favorite character Misery Chastain. Keeping Sheldon prisoner in her secluded mountain home, Wilkes forces him to rewrite his manuscript to her liking.
RELATED: The 15 Best Kathy Bates Movies, Ranked
Bates is terrifying in her portrayal of Wilkes' psychosis and obsession. Her delusional devotion to the fictional Chastain leads her to commit violence against Sheldon in some of the film's most disturbing scenes. Bates earned the 1990 Academy Award for Best Actress for the role, which has endured as one of the most chilling villains in films. Misery remains a disturbing portrait of fanaticism and creativity held hostage.
1
John Cusack in 'The Frozen Ground' (2013)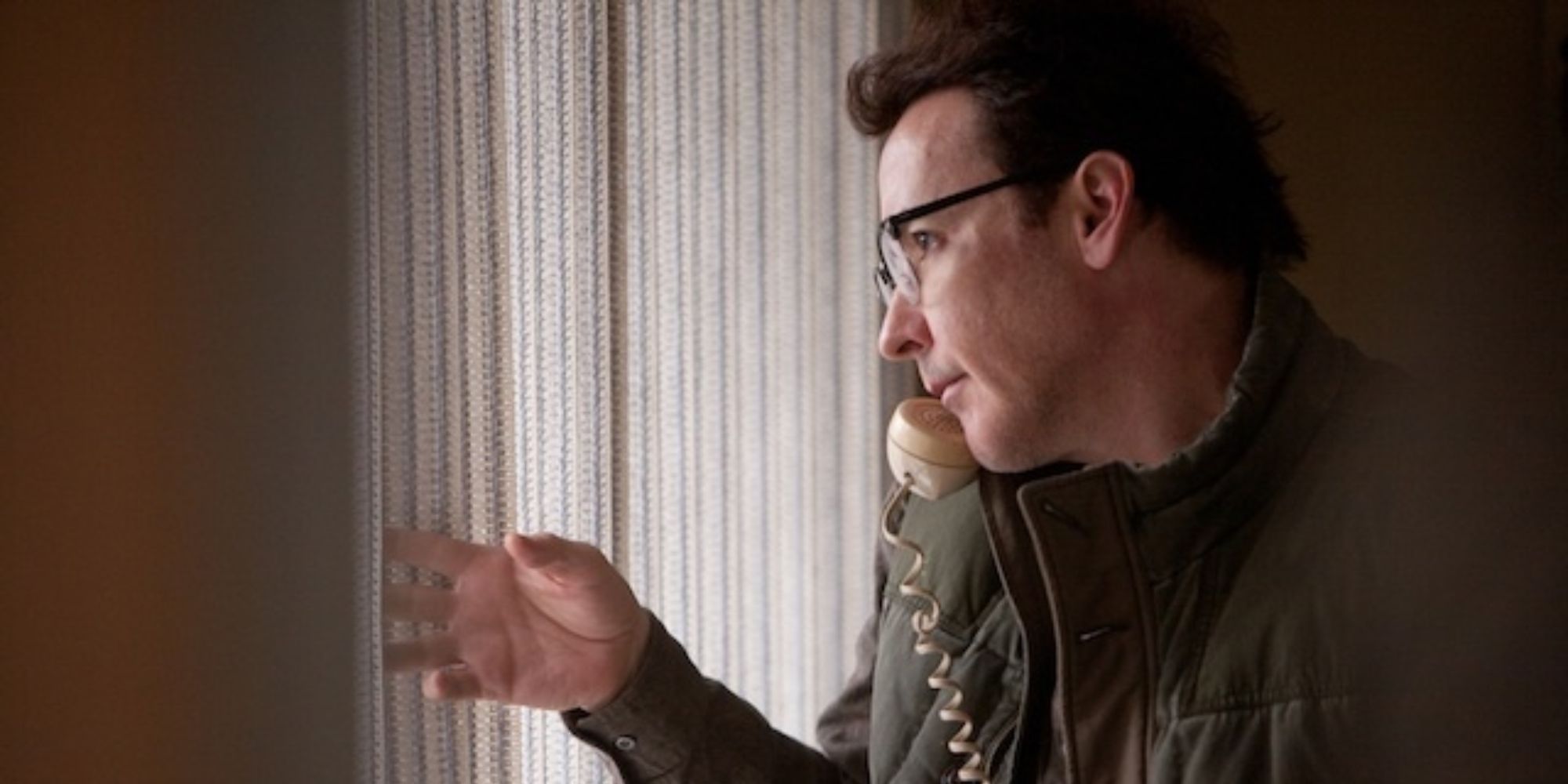 John Cusack's role as Robert Hansen in The Frozen Ground is hauntingly disturbing. Portraying the real-life serial killer, Cusack exudes an unsettling duality—balancing an unassuming façade with a sinister underbelly. His portrayal captures Hansen's manipulative tendencies and unsettling charm, creating a character that sends shivers down the spine.
Cusack's ability to embody the unsettling nature of Hansen's crimes is truly chilling. With a disarming demeanor and eerie presence, he masterfully delves into the psyche of a remorseless antagonist, leaving a lasting and discomforting impact on the thriller's atmosphere. Redditor everylittlepiece replied to this kiwi-66's suggestion by saying, "Came here for this. Danny Trejo once said Cusack is one guy he's truly afraid of. Something in his eyes, he said."
NEXT: 10 Movies With Self-Destructive Protagonists, According to Reddit
Source: https://dominioncinemas.net
Category: Lists