Hulu's Only Murders in the Building has taken the popular murder mystery genre by storm. The series follows Charles (Steve Martin), Oliver (Martin Short), and Mabel (Selena Gomez), three strangers who share a true crime obsession. When there is a murder in their apartment building, they make a podcast together to discover the killer's identity.
One of the things Only Murders does so well is balancing its comedic and dramatic elements. While still being a show about murder, it is extremely light and comforting to watch. It's also certainly not the first series to successfully portray serious crime through a humorous lens.
10
'Brooklyn Nine-Nine' (2013-2021)
Brooklyn Nine-Nine is one of the most popular sitcoms in the last 10 years, so much so that it was saved from cancelation in 2015 before its proper end. The show follows the crew of the NYPD's 99th Precinct as they solve crimes and have fun while doing it.
RELATED:The Best 'Brooklyn Nine-Nine' Episodes, According to IMDb
There's no doubt that the series portrays police work in the most comedic way possible, with the lead being the immature Jake Peralta (Andy Samberg), along with an array of equally eccentric characters. While an element of mystery is presented through the squad's detective work, the humor and jokes keep things extremely silly and light.
9
'Knives Out' (2019)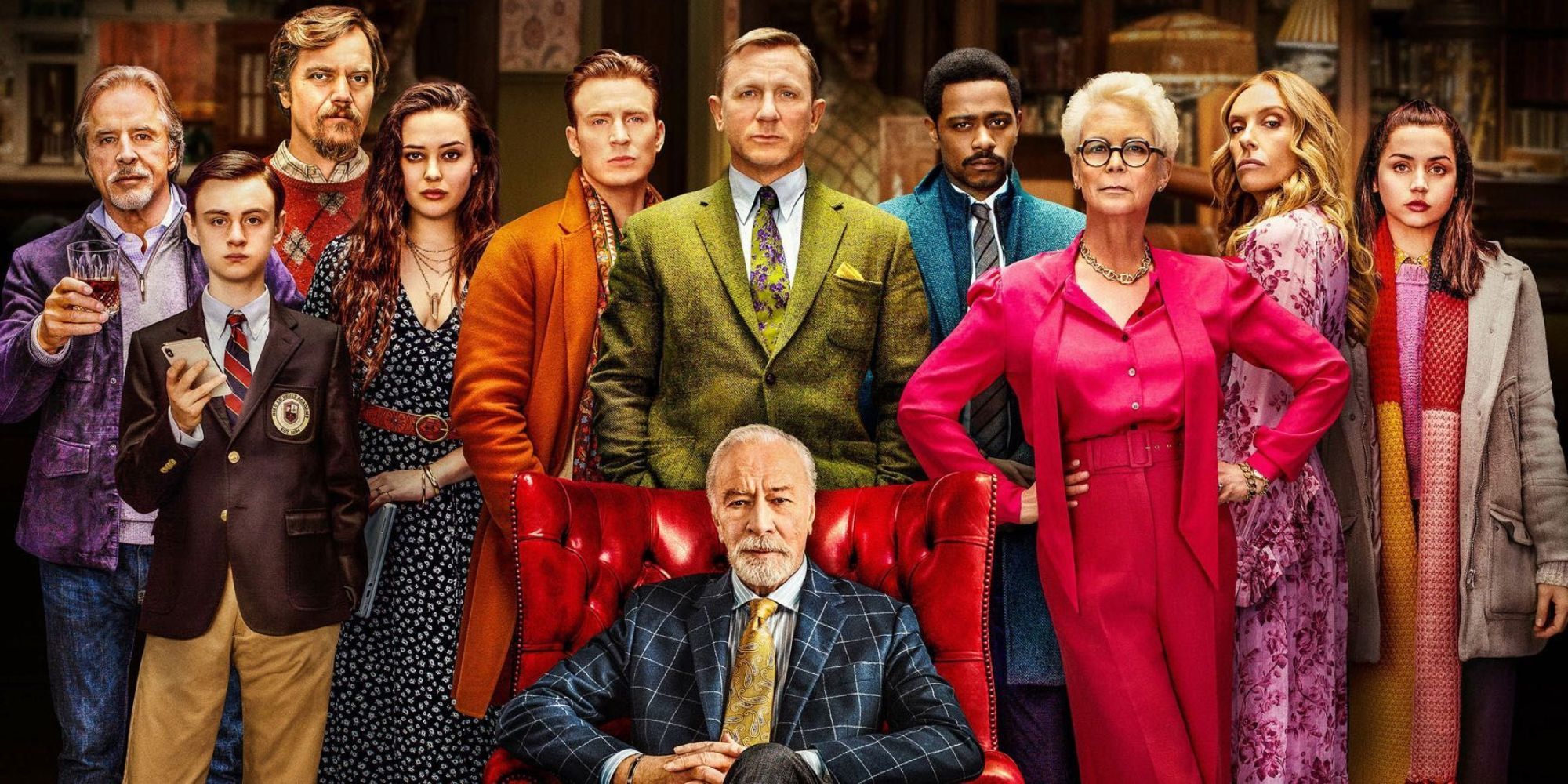 Before Only Murders, Knives Out was the movie that helped bring new life to the murder mystery genre. The film follows detective Benoit Blanc (Daniel Craig), who investigates the death of the patriarch of a wealthy and dysfunctional family. Everyone is a suspect, and chaos ensues.
The plot is full of twists and turns to keep viewers on edge, and the script is full of witty dialogue and quirky characters. With his exaggerated Southern accent and unique methods, Craig is hilarious as Blanc as he tries to find the killer among the strange suspects.
8
'Monk' (2002-2009)
Monk follows the titular and brilliant Adrian Monk (Tony Shalhoub), a former detective who is now a private consultant who has difficulty coping with his obsessive-compulsive disorder. Despite his struggles, his condition and attention to detail actually help to solve cases.
see more : 10 Great Movies That You Only Need to Watch Once, According to Reddit
Monk is a series that can be classified as both a drama and comedy, as its approach to detective work is incredibly humorous and comical. The comedy style is very character-driven in the way it relates to Monk and his interactions, and the show has the impressive ability to switch gears between light and dark seamlessly.
7
'Clue' (1985)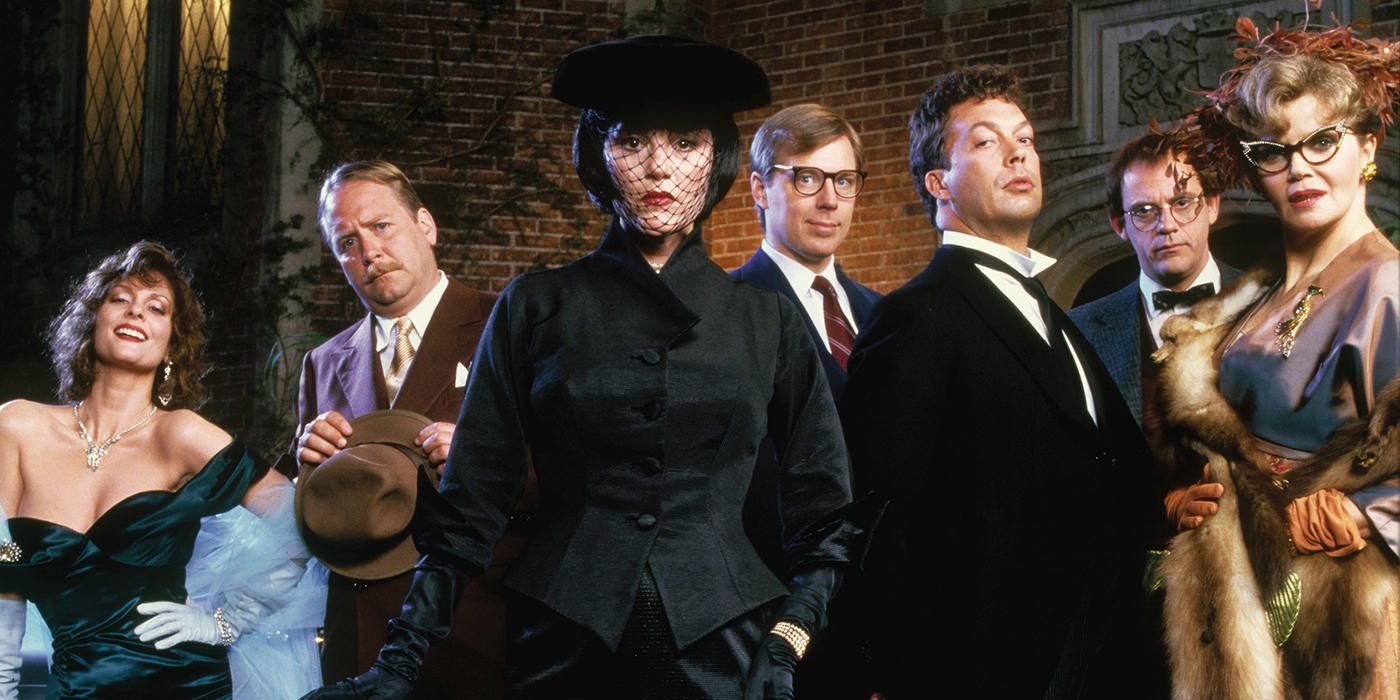 Based on the popular board game Cluedo, Clue follows six guests invited to a mansion for dinner, where their host is killed, and they must work with the staff to identify the murderer. It features a large cast of peculiar characters and stars Tim Curry, Christopher Lloyd, and more.
RELATED:'Dungeons and Dragons: Honor Among Thieves' and Other Movies Based on Board Games
This cult classic whodunit is extremely silly and over the top. While the mystery element is exciting and keeps viewers guessing, the film's camp tone, eccentric characters, and slapstick comedy make for a hysterical watch. It doesn't take itself seriously at all, which is what makes it so great.
6
'The Afterparty' (2022-)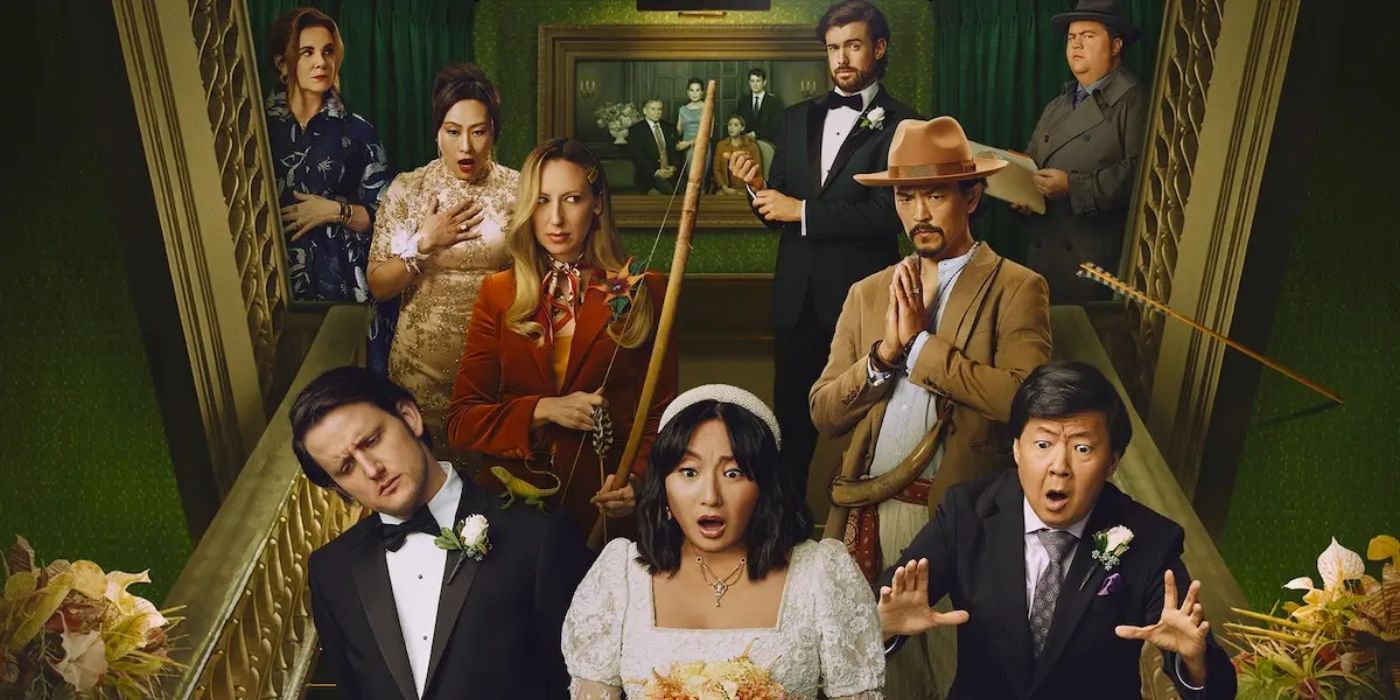 Apple TV's The Afterparty is one of the streamer's best original shows, playing out as an anthology series. Both seasons revolve around a murder, the first at a high school reunion and the second at a wedding, where the guests recount their conflicting perspectives of the event.
These narrators, who are the individual focus of each of their own episodes, are certainly not reliable. All their statements are conflicting, with one guest even recounting his memories as a musical number. Each season offers a compelling mystery that will have viewers in fits of laughter.
5
'See How They Run' (2022)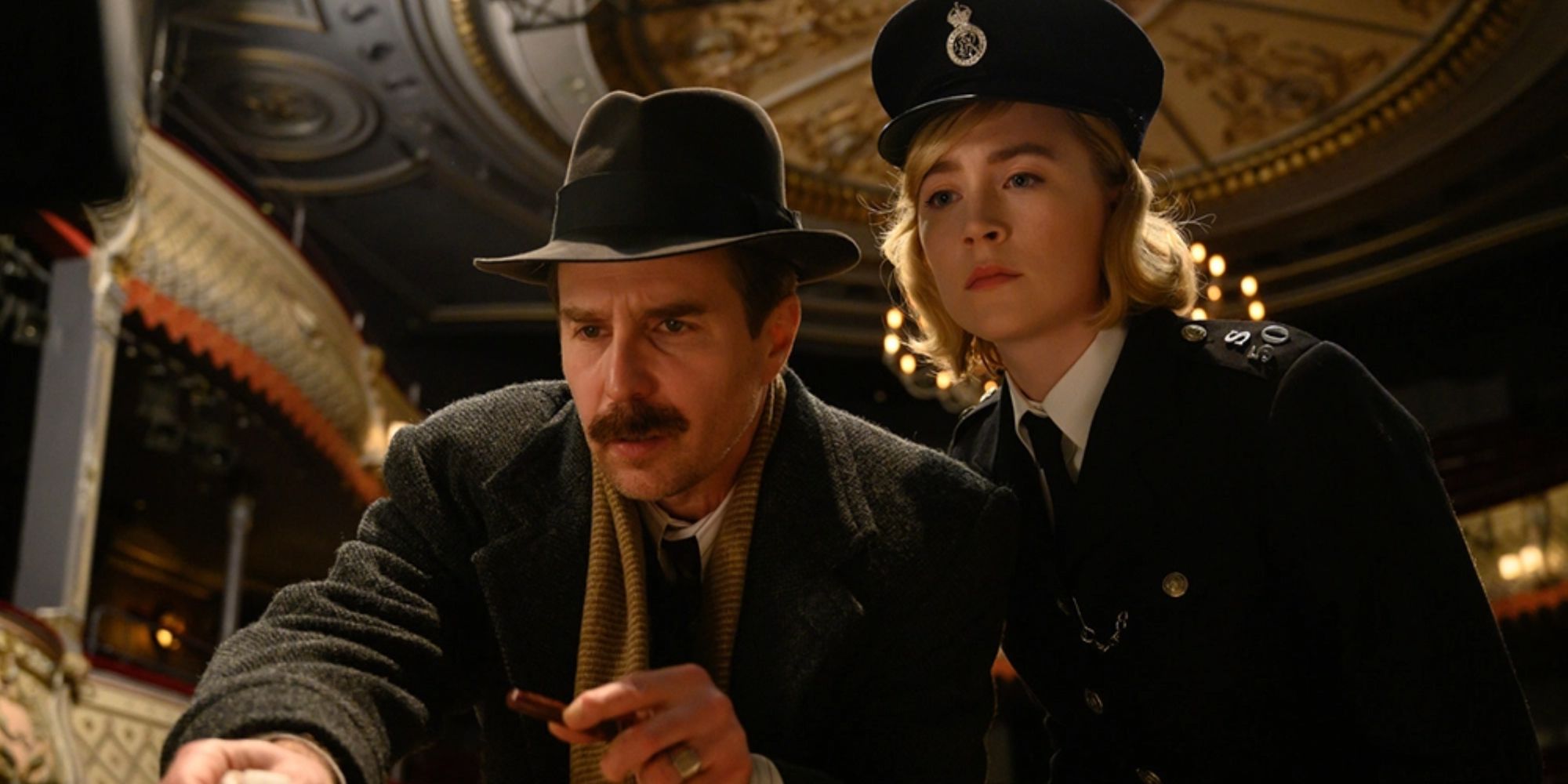 In this underrated Agatha Christie-inspired film set in the West End of 1950s London, a movie adaptation of a Christie play is put on hold when a member of the crew is murdered. On the case is the weary Inspector Stoppard (Sam Rockwell) and enthusiastic rookie Constable Stalker (Saoirse Ronan).
The film cleverly works as a satire, particularly by having a Christie-like murder mystery take place against the backdrop of a Christie play. The theatrical world and characters the lead pair find themselves against are a hoot, and Ronan gives one of her funniest performances as the young and eager constable.
4
'Psych' (2006-2014)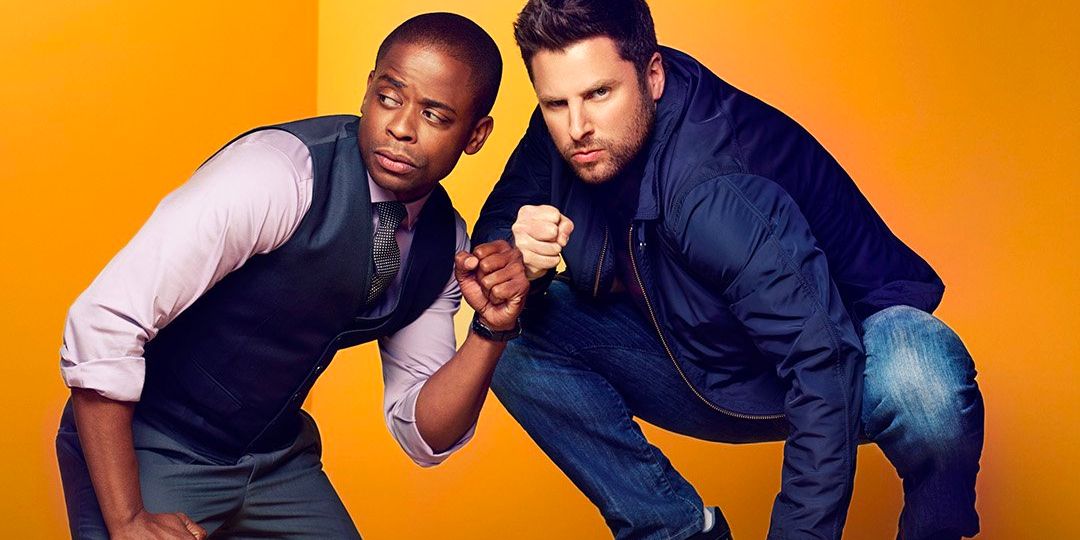 see more : The 10 Best 'Batman Beyond' Episodes, According to IMDb
Psych is not your typical crime series, thanks to its humorous set-up. The show follows Shawn Spencer (James Roday Rodriguez), a police consultant whose brilliant observational skills trick everyone into thinking he's a psychic. Despite being rooted in the crime genre, Psych feels more like a sitcom.
RELATED:The Best 'Psych' Guest Appearances, Ranked
A lot of the comedy comes from Shawn convincing people that he solves cases with his psychic powers and the bizarre crimes he and his partner Gus (Dulé Hill) are forced to solve. The tone of the show is very heightened and goofy, making this an extremely easy watch.
3
'Game Night' (2018)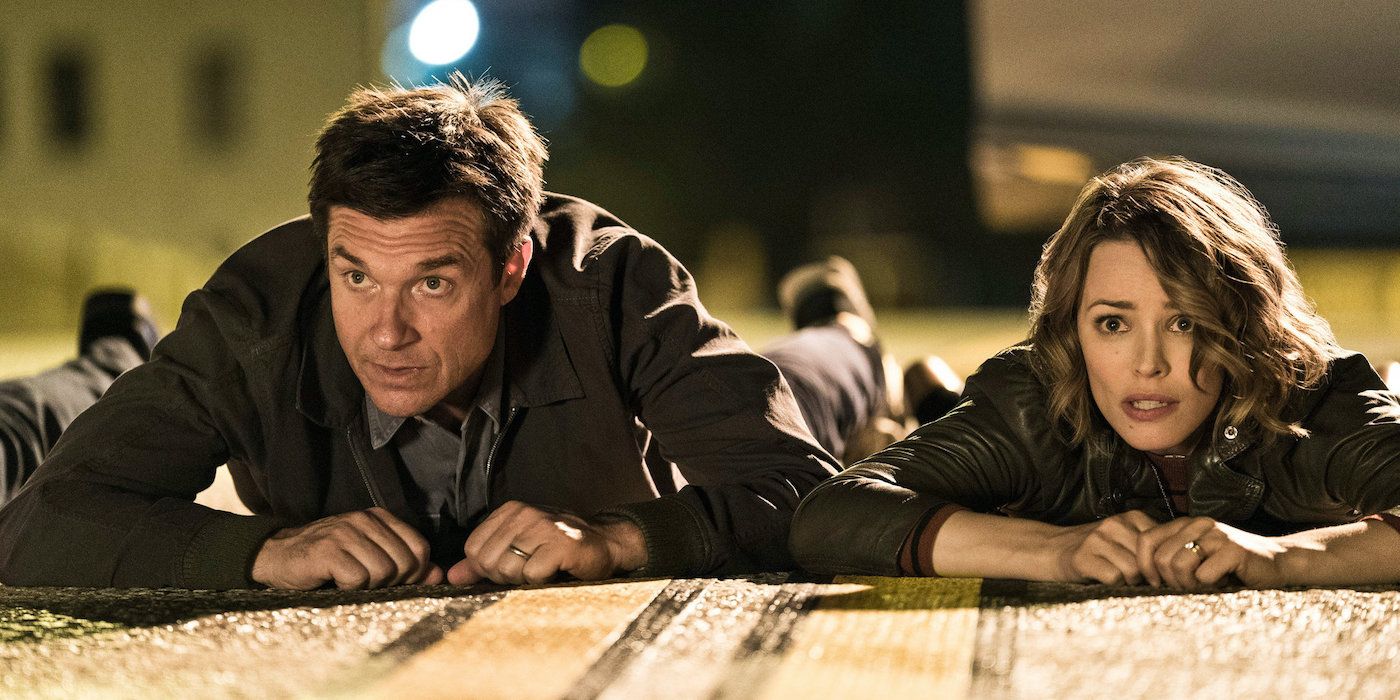 One of the best comedy movies in recent years, Game Night is the perfect mix of crime and laugh-out-loud chaos. It follows a group of friends on their regular game night, where a murder mystery game becomes real when one of them is kidnapped by thugs.
Led by an all-star cast including Jason Bateman, Rachel McAdams, and Jesse Plemons, Game Night can pair a thrilling and high-stakes plot with a witty and gag-filled script. Featuring lots of physical comedy and everyday characters who are totally out of their element, it's an entertaining treat with just enough tension.
2
'Search Party' (2016-2022)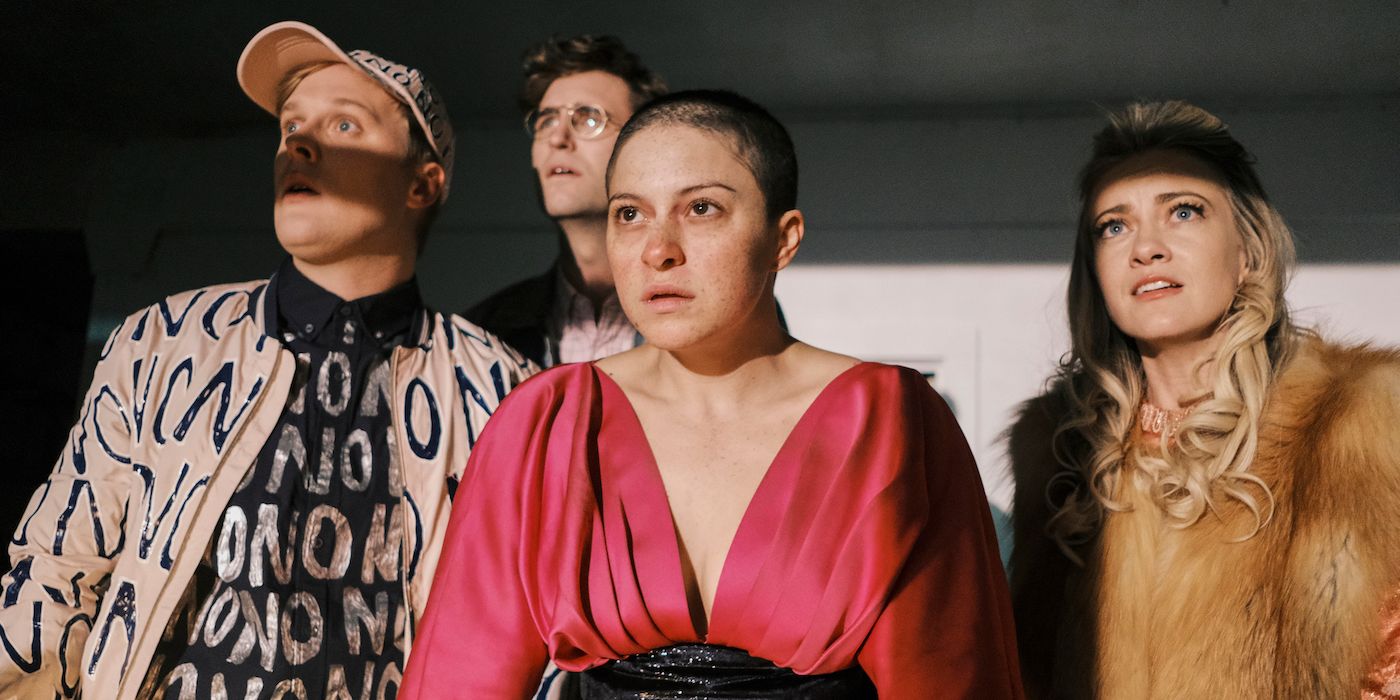 The acclaimed series Search Party follows a group of 20-something-year-olds who decide to investigate the disappearance of a college acquaintance they barely knew. The members of this search party have no qualifications and instead their own selfish reasons for getting involved in this case.
A biting satire of millennials and their narcissism, each season of Search Party is completely different and gets more strange as the show progresses. However, it remains wickedly hilarious. With its increasingly absurd plot and sharp writing, it's a prime example of dark comedy done right.
1
'A Simple Favor' (2018)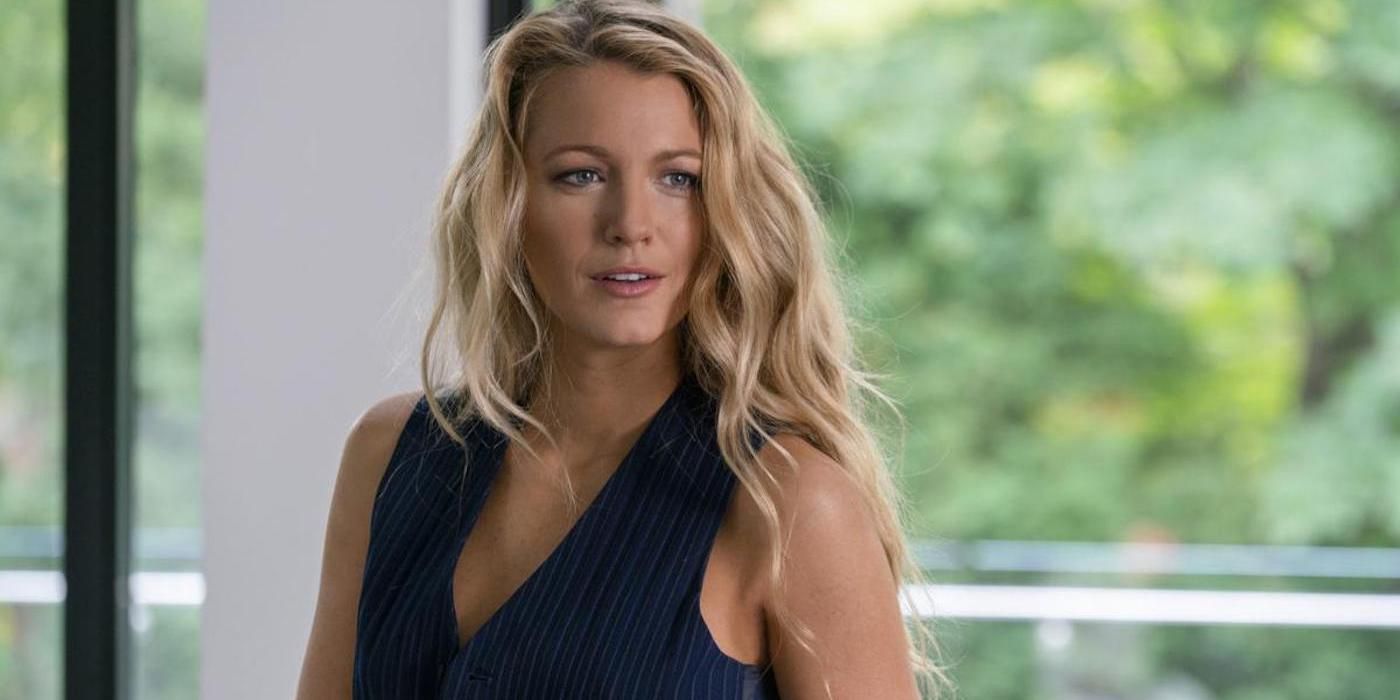 In this twisted and stylish murder mystery, Anna Kendrick plays Stephanie, a single mother and vlogger. When the glamorous and mysterious Emily (Blake Lively), her best friend and mother of a child at the same school, goes missing, Stephanie tries to find out what happened.
A Simple Favor has a ton of fun with its outlandish plot, which gets more bizarre as the film goes on. The twists and turns are totally wild and like something from a soap opera, making the film deliciously and darkly entertaining. It will have you simultaneously guessing and admiring Lively's killer outfits.
KEEP READING:The Best Thrillers of the 21st Century (So Far)
Source: https://dominioncinemas.net
Category: Lists