The year 1999 marked a whole new era for both the Batman character and mythos when Warner Bros. Television Animation produced an animated series known only as Batman Beyond. The series is set in the future of the same universe as Batman: The Animated Series, Superman: The Animated Series, Justice League and Justice League: Unlimited which meant fans could expect stellar quality.
Maybe you are interested
Upon release, the series caught vast critical acclaim and still has a cult following to this day, always petitioning for a series revival or a live-action film adaption. Now the Batman of the future, Terry McGinnis' name was heard around the world and given the series' wonderful reception, it doesn't sound like he'll be forgotten anytime soon.
10
"Ascension"
Season 1, Episode 13
IMDb Score: 8.1/10
In the Season 1 finale Derek Powers, aka Blight's condition begins to worsen and to avoid having to continually go to greater lengths to hide it he decides to enlist his son, Paxton, as the next acting chairman of the company's board. But as Derek begins to fully transform into Blight, a dark truth is uncovered.
Fans around the world seemed to really enjoy Blight as a villain for Terry, with the episode giving fans the climactic reveal that Blight was in fact responsible for the murder of Terry's father. This reveal gave room for stellar tension within the writing of the episode and kept audiences glued to their television screens.
9
"Ace in the Hole"
Season 2, Episode 26
IMDb Score: 8.1/10
Many casual DC fans may not have known up until DC League of Super-Pets that Batman has a dog named Ace, and many still may not know that he's been part of the mythos for quite a while. In the Season 2 finale of Batman Beyond, Ace gets his origin story whilst disappearing in the present day after chasing down a strange man that seemingly triggers him. Through both present-day and flashbacks, we learn more about what makes Ace such a good partner for the caped crusader.
The episode truly captures the deep bond between Bruce and Ace, supplying fans with many heart-tugging moments. Ace truly gets to shine here in a way he's never been able to before, and it truly pays off, cementing him as a vital member of the Bat-Family.
8
"Rebirth: Part 2"
Season 1, Episode 2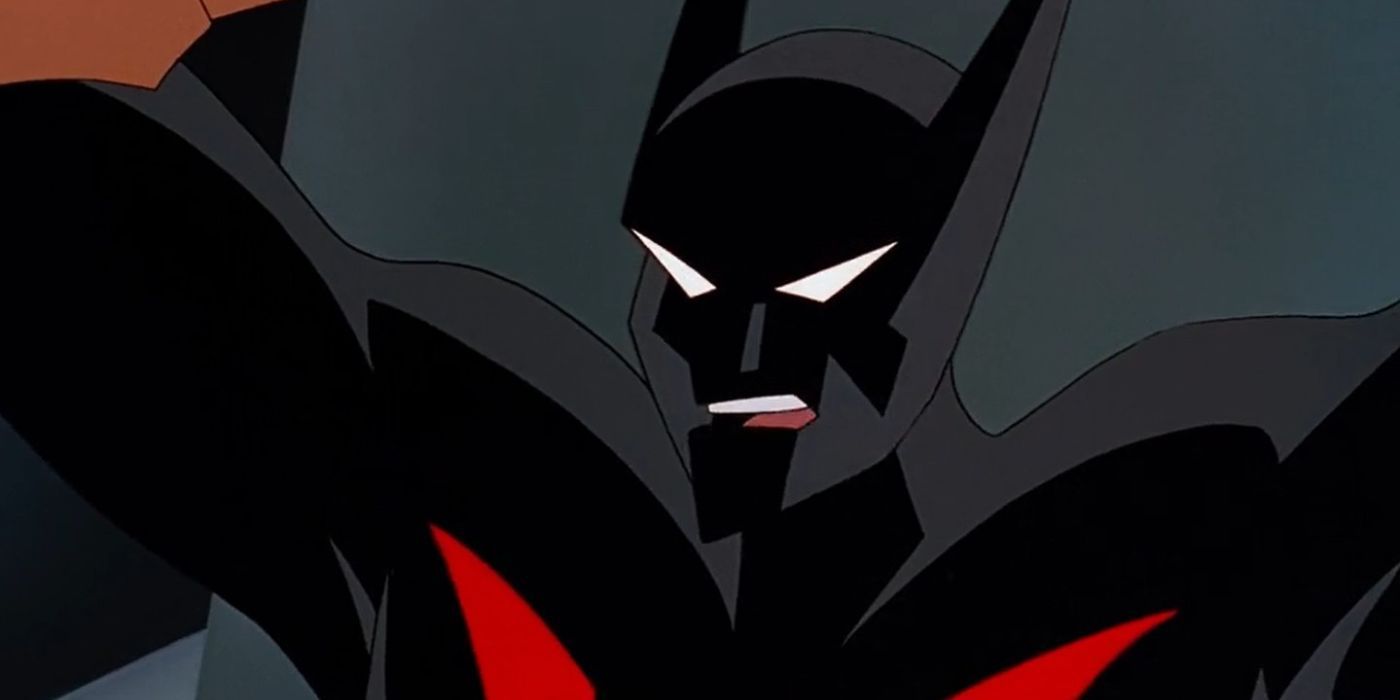 IMDb Score: 8.3/10
The origin story of Terry McGinnis was split into two episodes, rather than being confined to just one, giving us a fully fleshed origin story for the new hero. Part 2 of said origin continues Terry's ascendance as the Batman with him almost being killed by Derek Powers and Mr. Fixx, who demand their disk back. Terry needs to suit up to put a stop to them once and for all.
see more : The 15 Campiest Movies of the Modern Era, Ranked
The finale of Terry's origin story was incredibly well written and directed, as it had to be to sell fans on a new Batman. The episode also touches on topics like chemical warfare and the deep corruption in capitalist companies. The episode didn't misjudge the mental capacity of their younger audience, and it crafted a wonderful story.
7
"Eyewitness"
Season 2, Episode 14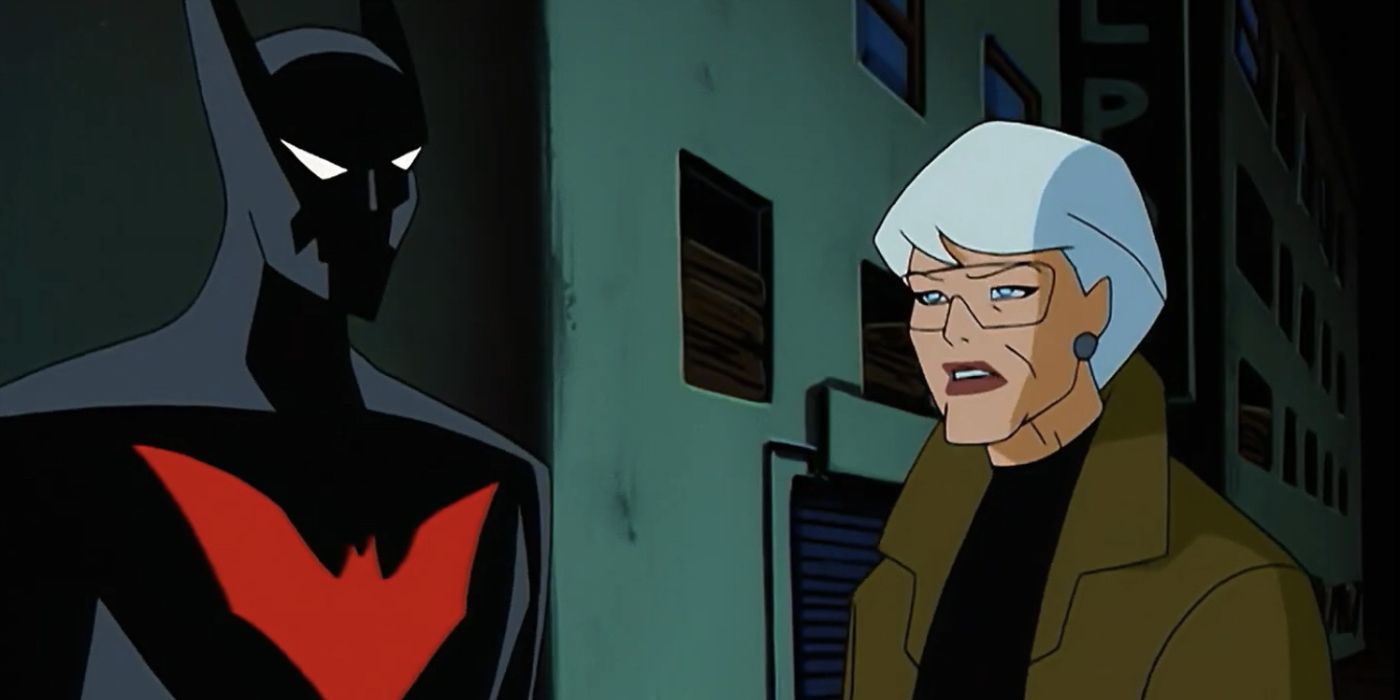 IMDb Score: 8.3/10
When Commissioner Barbara Gordon thinks she's seen the new Batman committing murder, she sets out to hunt him down and take him out. Meanwhile, Bruce busts out his detective skills once more to investigate the truth about what happened.
What made Batman Beyond Season 2, Episode 14, "Eyewitness" such a thrilling episode of television was that not only was Terry being hunted by the entire police force, but it's a police force led by someone who's aware of his secret identity and a former superhero herself meaning she can predict every move he's going to make.
6
"Sneak Peek"
Season 2, Episode 18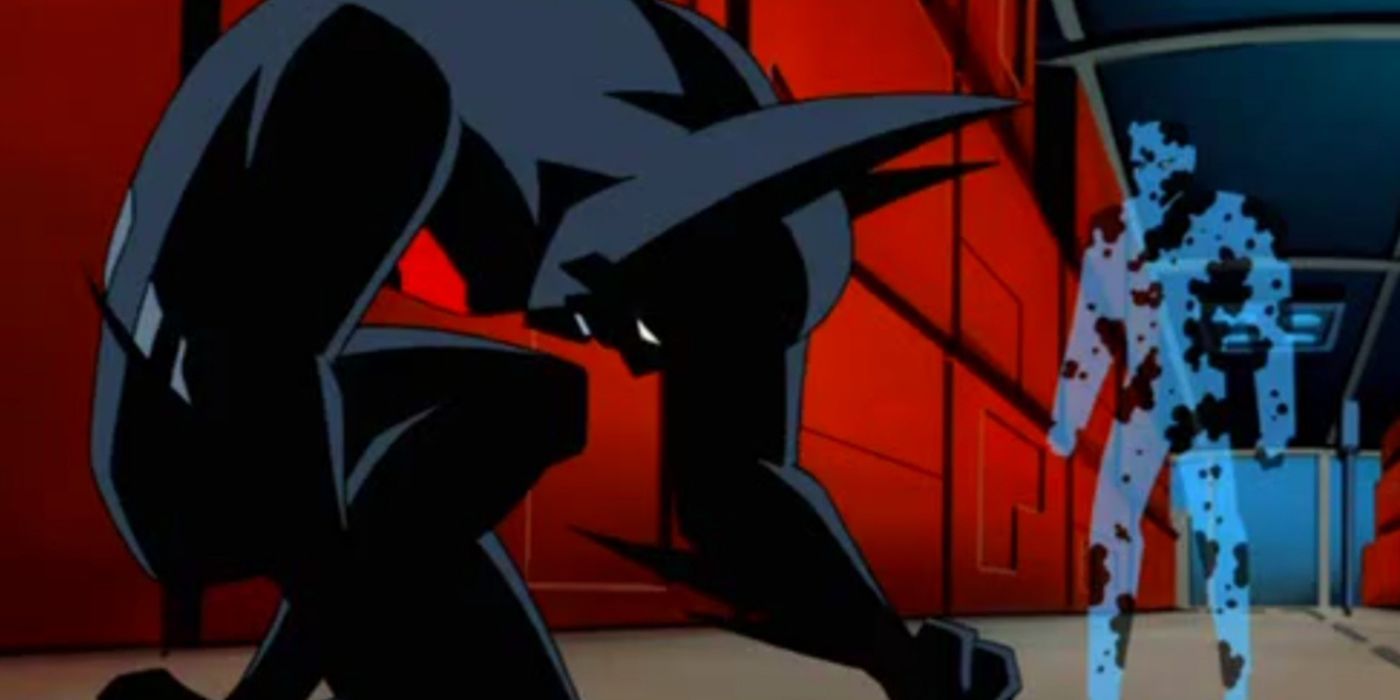 IMDb Score: 8.4/10
When an incredibly invasive reporter, Ian Peek, gains the ability to become intangible and begins recording people's secrets all across Gotham to reveal on a show called The Inside Peek. When Terry discovers that him and Bruce's secrets are lined up to be the next reveals on the show, he has to crack the whip and take down the reporter before all of Gotham finds out his secret identity.
The episode touches on topics like press ethics and paparazzi culture, issues that are still just as prominent in today's culture, if not more so. The episode also has one of the more disturbing villain take-downs in the series, with Ian being unable to control his tangibility and sinking to the center of the Earth.
5
"Rebirth: Part 1"
Season 1, Episode 1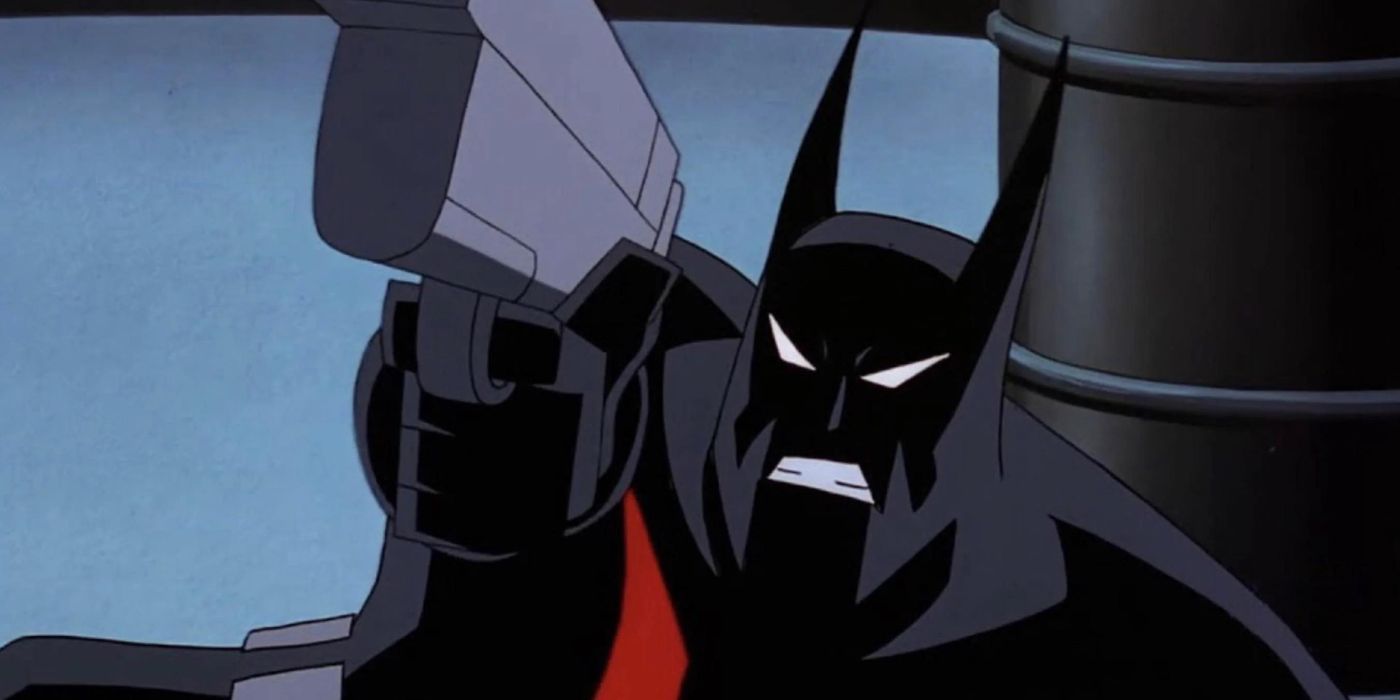 IMDb Score: 8.4/10
When Bruce Wayne, the Batman, realizes he has to retire and finds the heir to the Batman legacy in teenager Terry McGinnis. As Terry comes to terms with becoming the new Batman and his father's recent murder, he begins to learn what it truly means to be a hero.
The episode's scene depicting Bruce's final night as Batman is one of the series' most pivotal and hard-hitting moments. Forced to use a weapon he swore he never would, a gun, Bruce realizes he can no longer hold the mantle. The episode emphasizes everything that makes the Batman character special.
4
"Meltdown"
Season 1, Episode 5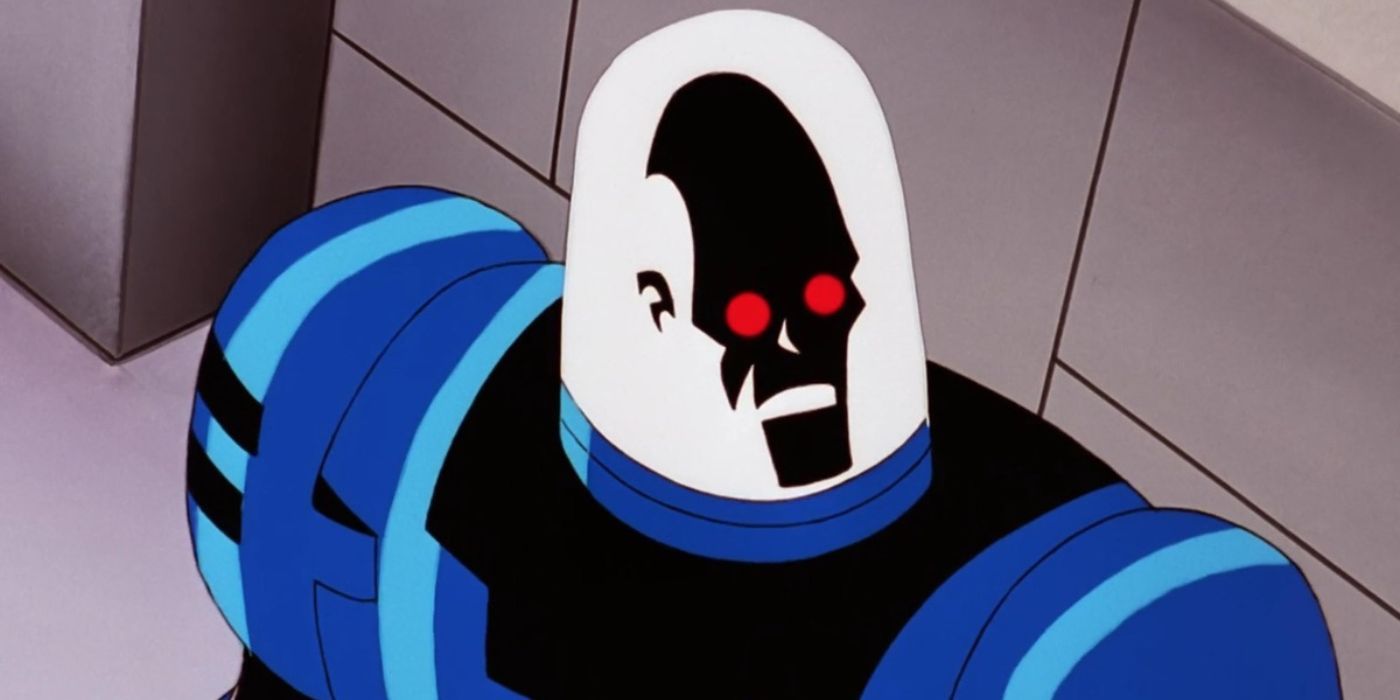 IMDb Score: 8.4/10
see more : The 10 Best 'Bottoms' Characters Ranked by Likability
The fifth episode of the series marks the return of fan-favorite Batman villain, Mr. Freeze. When Derek Powers becomes fed up with his plastic, constantly cracking skin, he plans to clone his original body to replace his current one. But Powers decides to run a test trial on Mr. Freeze first, supplying him with a new organic body after being nothing but a head in a container for years.
The episode served as a final goodbye to Mr. Freeze in this DC animated universe, sending him off with a hero's death giving Freeze the chance to redeem himself. The episode's writing of Bruce and Terry's conflicting thoughts on Freeze and whether to trust him, provides wonderful character moments and interactions.
3
"Out of the Past"
Season 3, Episode 5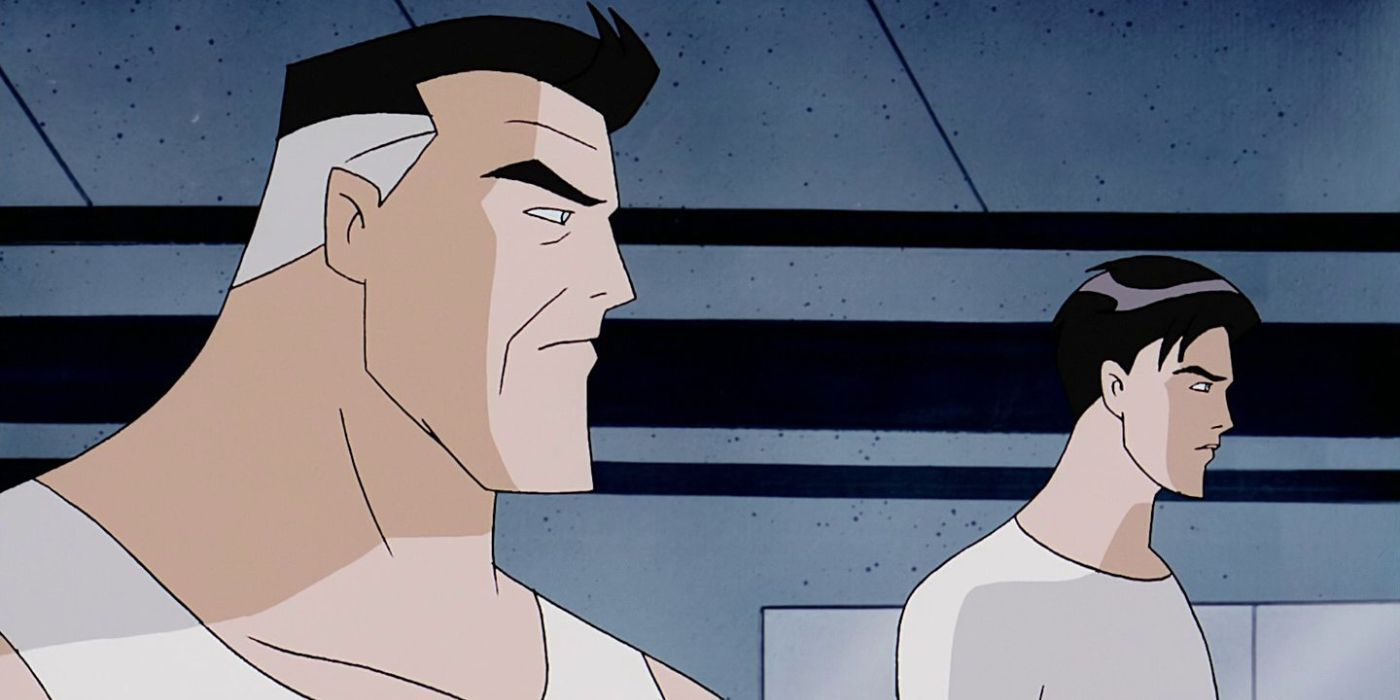 IMDb Score: 8.5/10
Somehow still young and spry, Talia al Ghul makes her return to Gotham to inform Bruce that she has finally mastered the Lazarus Pit and offers to restore Bruce's youth. But when Bruce realizes that this restoration is not everything it's cracked up to be, him and Terry need to fight their way to safety.
RELATED: 10 Best 'Batman: TAS' Episodes According to IMDb
This episode provided a treat to longtime Batman: The Animated Series and Justice League fans as they finally got to see Bruce back in action once more. The sight of Terry and Bruce fighting side-by-side is one fans never thought they would get. Bruce also gets wonderful character work here, finally having the chance for closure with Talia, his former love interest.
2
The Call: Part 1 – Season 3, Episode 7 (8.6/10)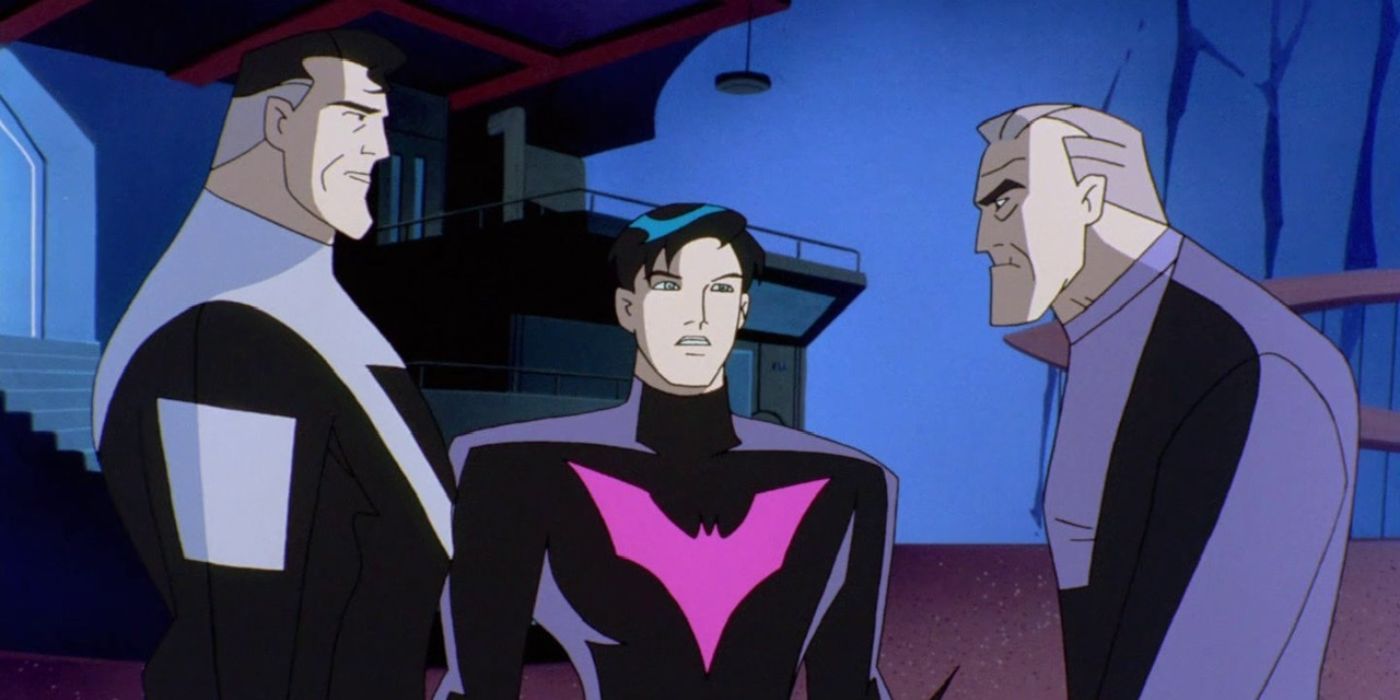 The DC animated universe fans knew up until this point makes its return in Batman Beyond Season 3, Episode 7, "The Call" when Superman approaches Terry about joining the Justice League and seeks help from Bruce to find what he believes to be a traitor in the team.
The thrill of seeing Superman and Batman together again was enough to have fans all over the world roaring with excitement. When it's revealed that the traitor is actually none other than Superman himself, Bruce supplies Terry with Kryptonite, setting up a Future Batman vs. Superman for the second part.
1
"The Call: Part 2"
Season 3, Episode 8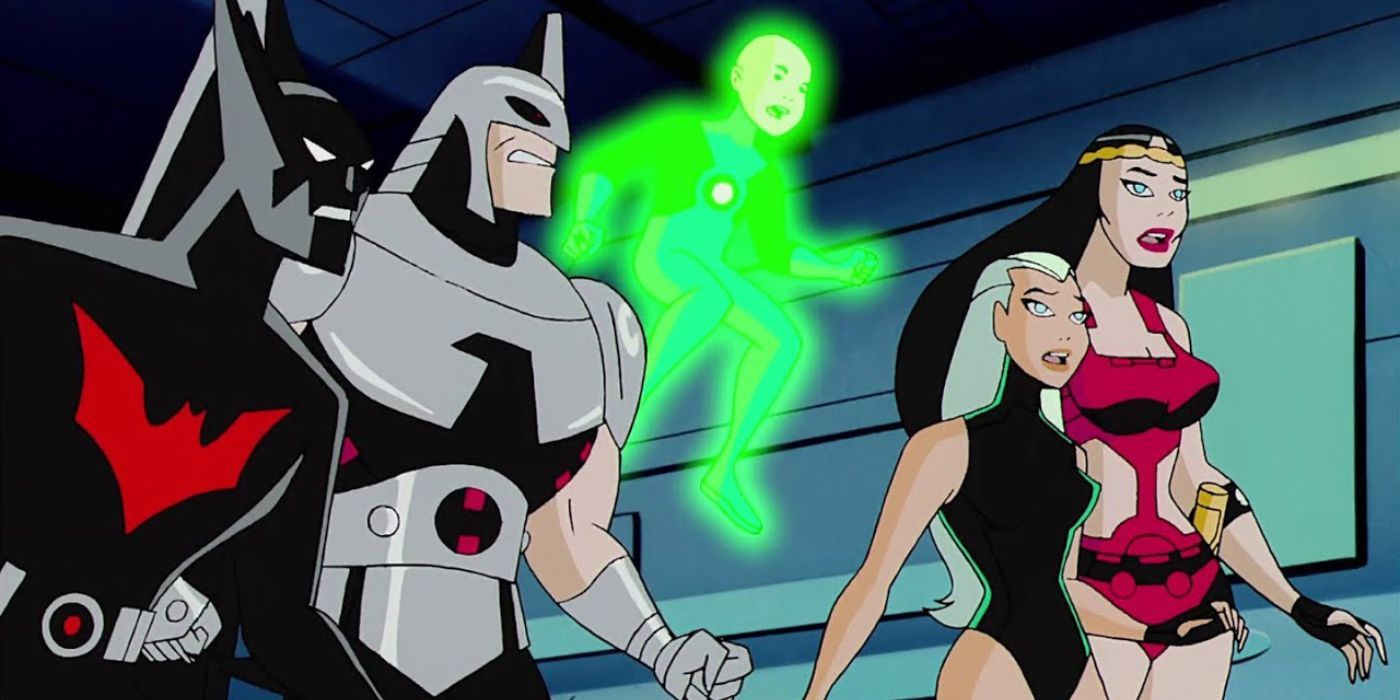 IMDb Score: 8.7/10
With Superman being outed as the Justice League's traitor and the League already not fond of Terry, it seems he has mountains to move if he's going to save the day. As Batman and the League face off with Superman, their many questions about Superman's turn are answered with one star-shaped alien, Starro.
RELATED: How to Watch the 'Justice League' Animated Movies in Order
Not only did the episode give us more universe building and obviously more Superman, but it also provides Terry new experiences that he hadn't had before in working with a full team. But when he gains the League's respect and is offered a full-time membership, he follows in his mentor's footsteps and accepts part-time membership. Making a comment about him and Bruce's similarities as they leave, Superman ends the episode with the wonderful quote, "More than you think, son. More than you think."
NEXT: 10 Highest Rated Animated Sci-Fi Shows, According to Rotten Tomatoes
Source: https://dominioncinemas.net
Category: Lists