Fearlessly placing queer couples at the forefront, shows like Heartstopper and Sex Education are embracing and celebrating diversity while showcasing the range of relationships that young characters experience. This representation not only reflects the reality of modern youth but also provides a safe space for LGBTQ+ viewers and validates their journeys.
In teen TV shows, the inclusion of queer couples is purposeful as it signifies inclusivity and equality. These relationships challenge stereotypes and ignite conversations about acceptance and love. From Glee's Brittany (Heather Morris) and Santana (Naya Rivera) to Heartstopper's Nick (Kit Connor) and Charlie (Joe Locke), inclusive teen queer representation paves the way for a generation that's more open-minded, empathetic, and accepting ⁠– one that truly understands the beauty of love in all its forms.
10
Willow and Tara
'Buffy the Vampire Slayer' (1997 – 2003)
The enchanting love story of Willow Rosenberg (Alyson Hannigan) and Tara Maclay (Amber Benson) in Buffy the Vampire Slayer unfolds as a powerful exploration of acceptance and growth. Initially, Willow is in a heterosexual relationship with Oz (Seth Green), but her connection with Tara, a fellow witch, leads her on a journey of self-discovery and queerness.
What makes Willow and Tara an exceptional teen queer couple is their deep emotional connection and unwavering support. Despite facing supernatural threats and internal struggles, their bond remains unbreakable. Tara provides Willow with the understanding she craves which helps her embrace her identity.
9
Wilhelm and Simon
'Young Royals' (2021 – )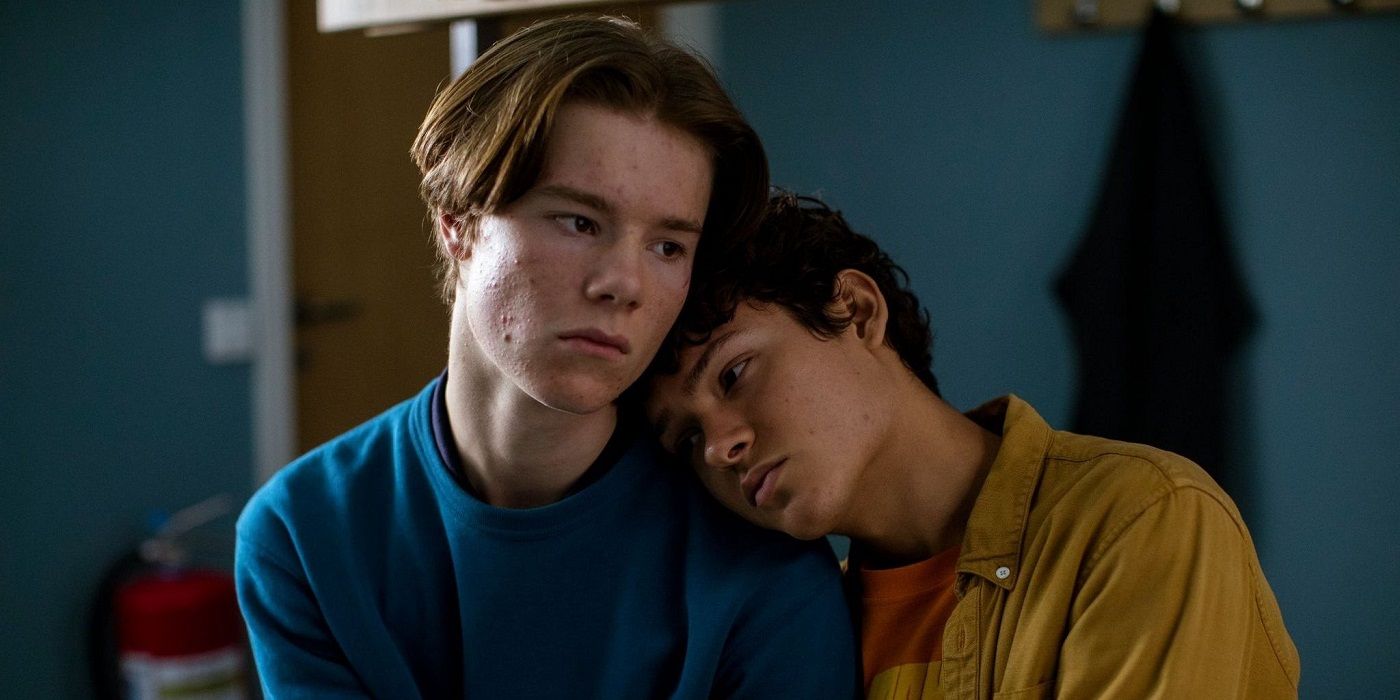 The Swedish drama Young Royals follows Wilhelm's (Edvin Ryding) story as he navigates the challenges of royal life and falls in love at a prestigious boarding school, testing tradition and his own identity. He soon falls in love with Simon (Omar Rudberg), a confident and openly gay scholarship student who is wrestling with the idea of fitting in at a prestigious boarding school.
During a choir performance, the duo creates an unexpected connection. Wilhelm is drawn to Simon's unapologetic authenticity, and Simon is captivated by Wilhelm's vulnerability hidden beneath his regal facade. As they connect over shared dreams and genuine conversations, their relationship blossoms into a tender and passionate romance that has swooned fans of the teen drama show.
8
Caleb and Tony
'13 Reasons Why' (2017 – 2020)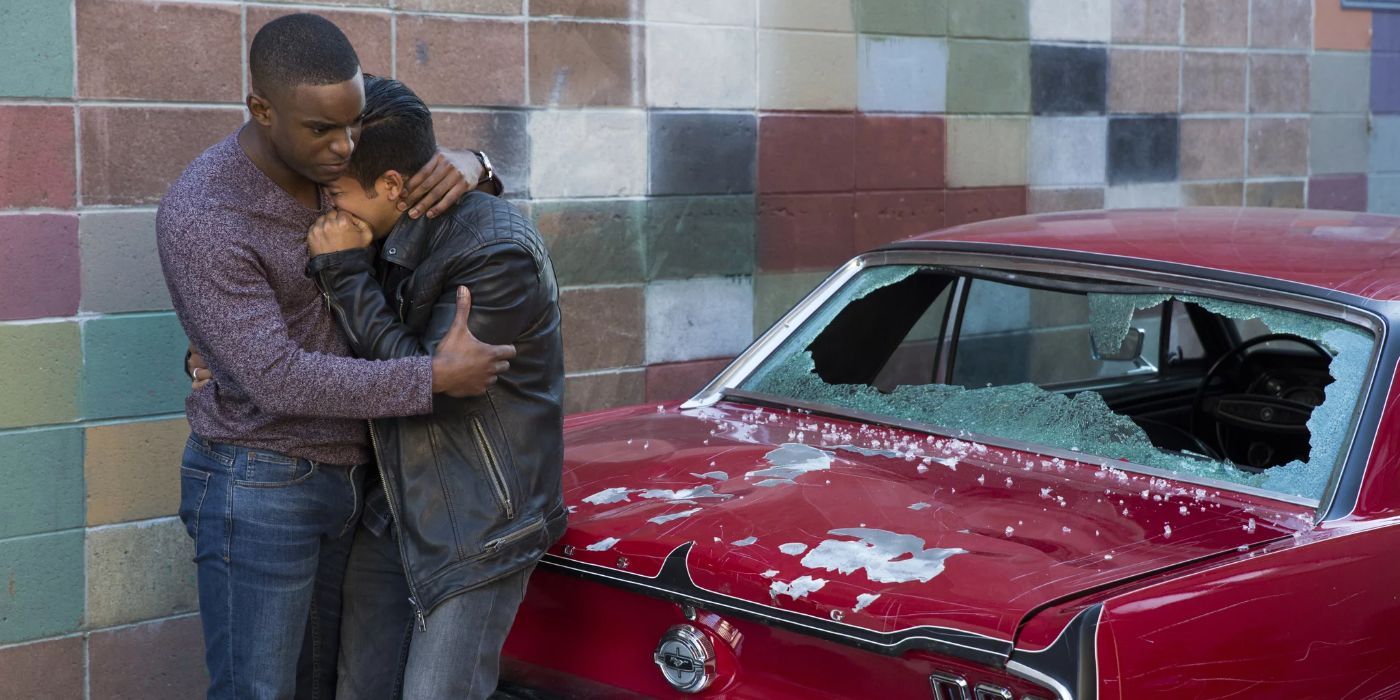 Tony Padilla (Christian Navarro) and Caleb (RJ Brown) form a heartwarming queer relationship in 13 Reasons Why. Their journey begins when Tony, a supportive friend of Clay Jensen (Dylan Minnette), meets Caleb, a fellow student, at a dance. Caleb, an out and proud young man, captures the attention of Tony, a more reserved and mysterious character.
see more : The 10 Best Movies About the Theater, According to Letterboxd
What makes Tony and Caleb's relationship special is its tender and gradual progression. Their unique dynamic highlights the beauty of embracing differences and finding strength in love. Caleb and Tony's relationship was an integral part of the show's message about friendship, love, and support within the LGBTQ+ community.
7
Elena and Syd
'One Day at a Time' (2017 – 2020)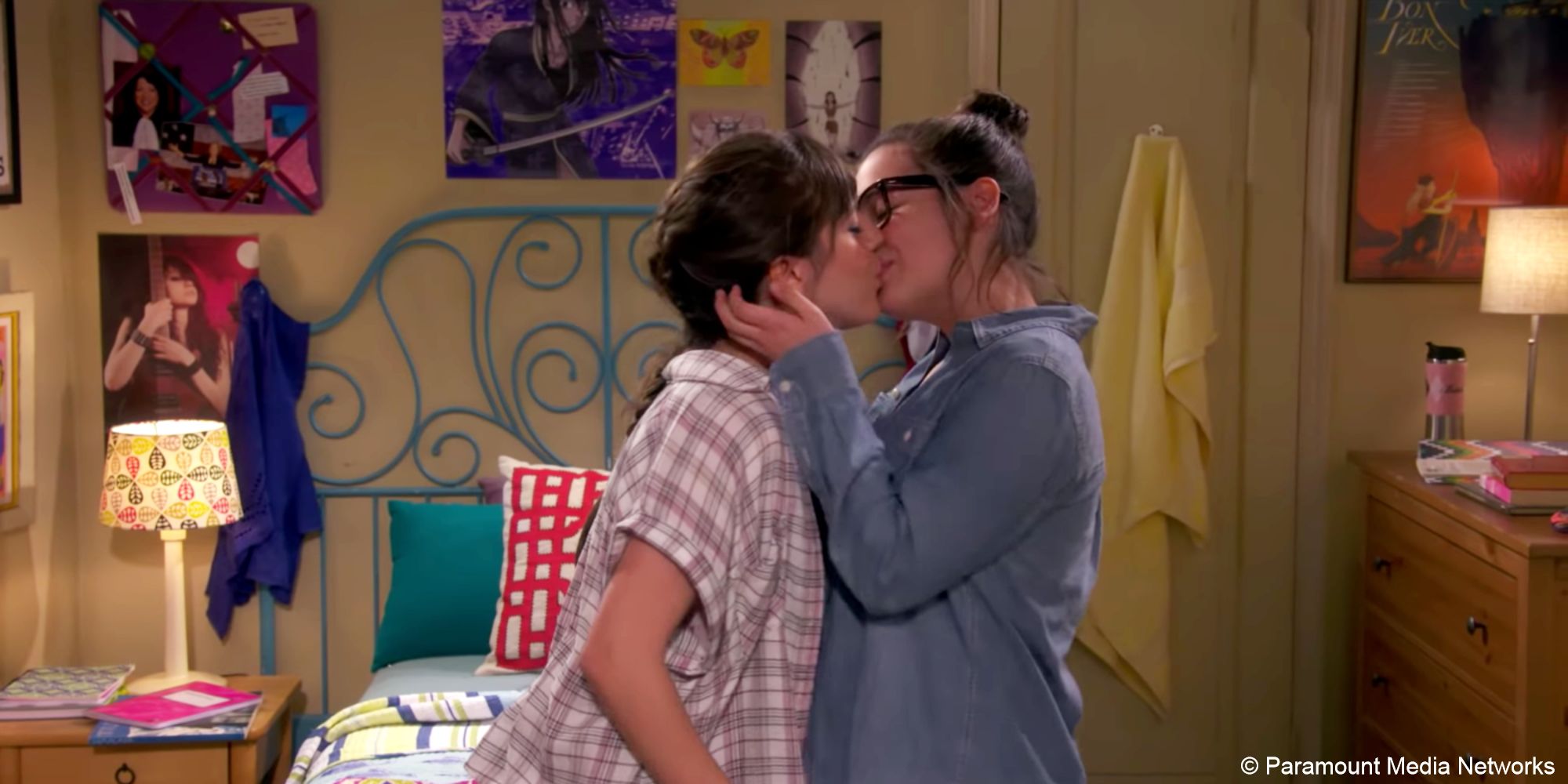 In One Day at a Time, Elena Alvarez (Isabella Gomez), a proud feminist and activist, navigates her teenage years while coming to terms with her sexuality. When she meets Syd (Sheridan Pierce), a non-binary character, their connection sparks a profound romantic journey.
RELATED: Modern Sitcoms Destined to Become Classics
The couple's authentic portrayal of young love while navigating identity and acceptance resonated with the show's fans. It's also remarkable that their relationship thrived despite parental expectations and cultural differences, which further exemplifies the importance of being true to oneself.
6
Emily and Maya
'Pretty Little Liars' (2010 – 2017)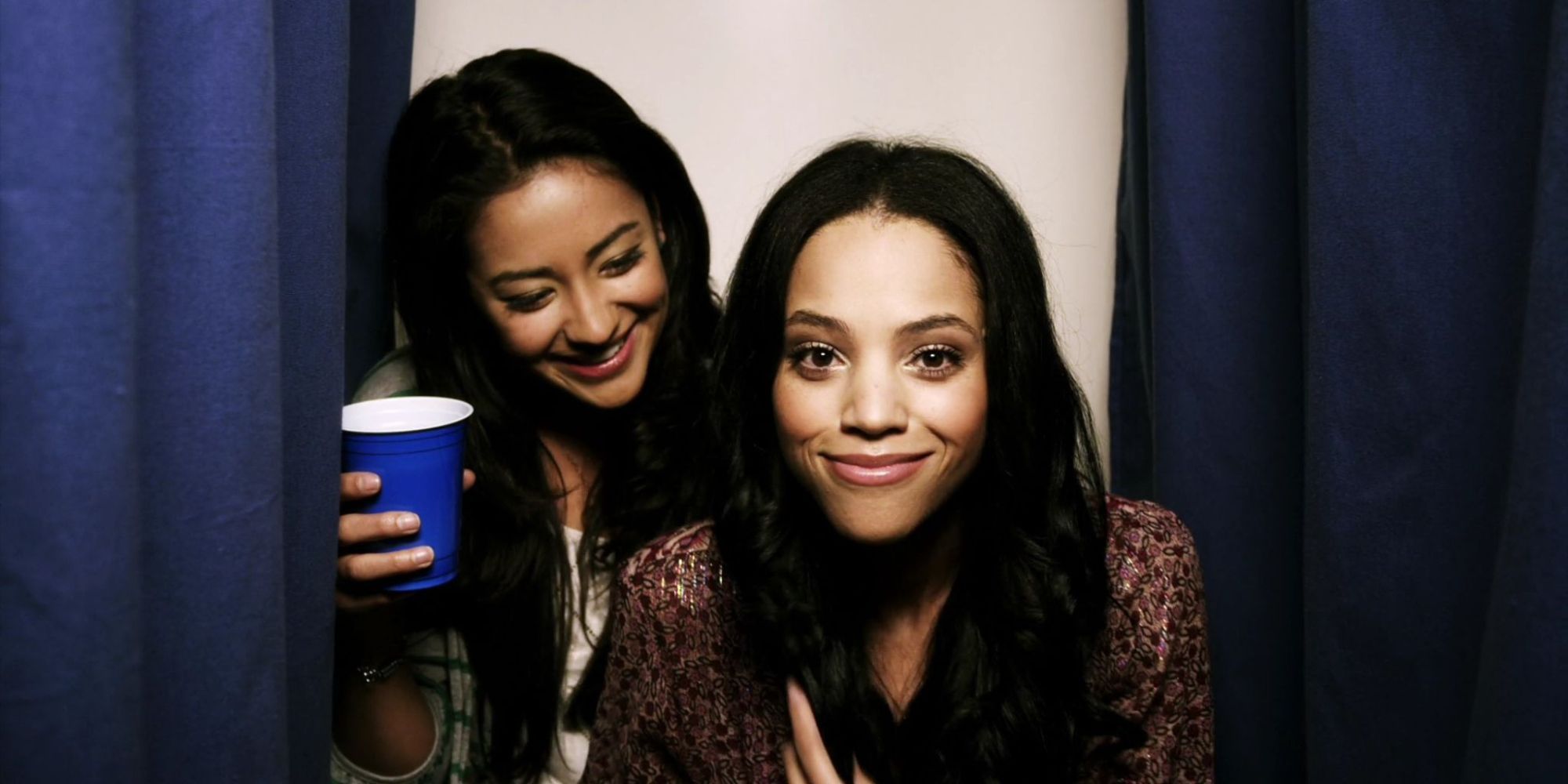 Pretty Little Liars missed the mark on many things, but it did have a solid set of fully realized-characters. This includes Emily Fields (Shay Mitchell), the only queer member of the core group. As Emily, a closeted high school swimmer, discovers her attraction to Maya St. Germain (Bianca Lawson), she does her best to balance her feelings while also facing her fears of being outed.
Emily and Maya's resilience and chemistry while confronting the danger and challenges posed by the show's central mystery have become a beacon of hope to viewers. Their love proves that love can flourish in the midst of many adversities, making them an enduring favorite in teen television.
5
Benji and Victor
'Love, Victor' (2020 – 2022)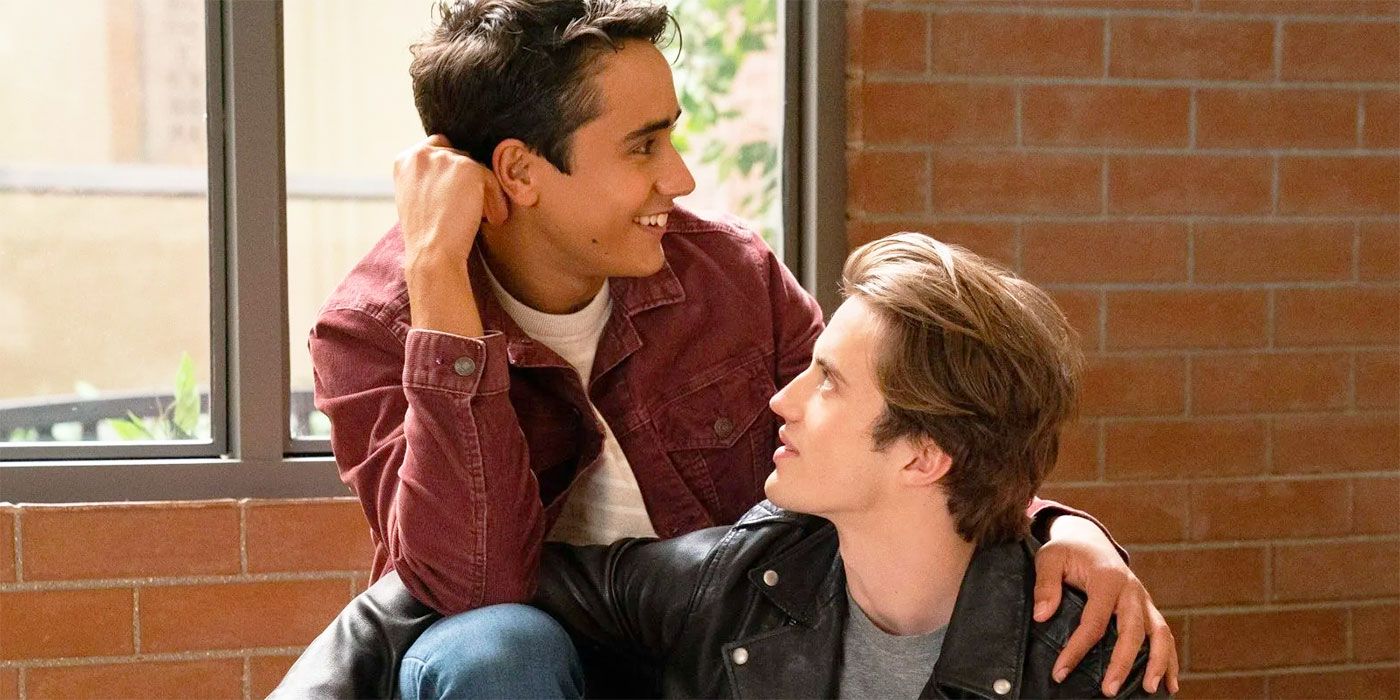 Love, Victor features the teen queer couple Benji (George Sear) and Victor (Michael Cimino) front and center. Benji works at the local coffee shop Victor frequents. As they spend more time together, their bond strengthens, although, Benji initially pulls away after being unexpectedly kissed by Victor.
As experienced by most queer people, Victor struggles with his sexual orientation and his family's conservative beliefs. Thankfully, Benji stands by Victor as a pillar of unwavering love. Despite going through challenges and even going so far as breaking up, the two eventually end up with each other by the end of the beloved Hulu original series.
4
Adam and Eric
'Sex Education' (2019 – )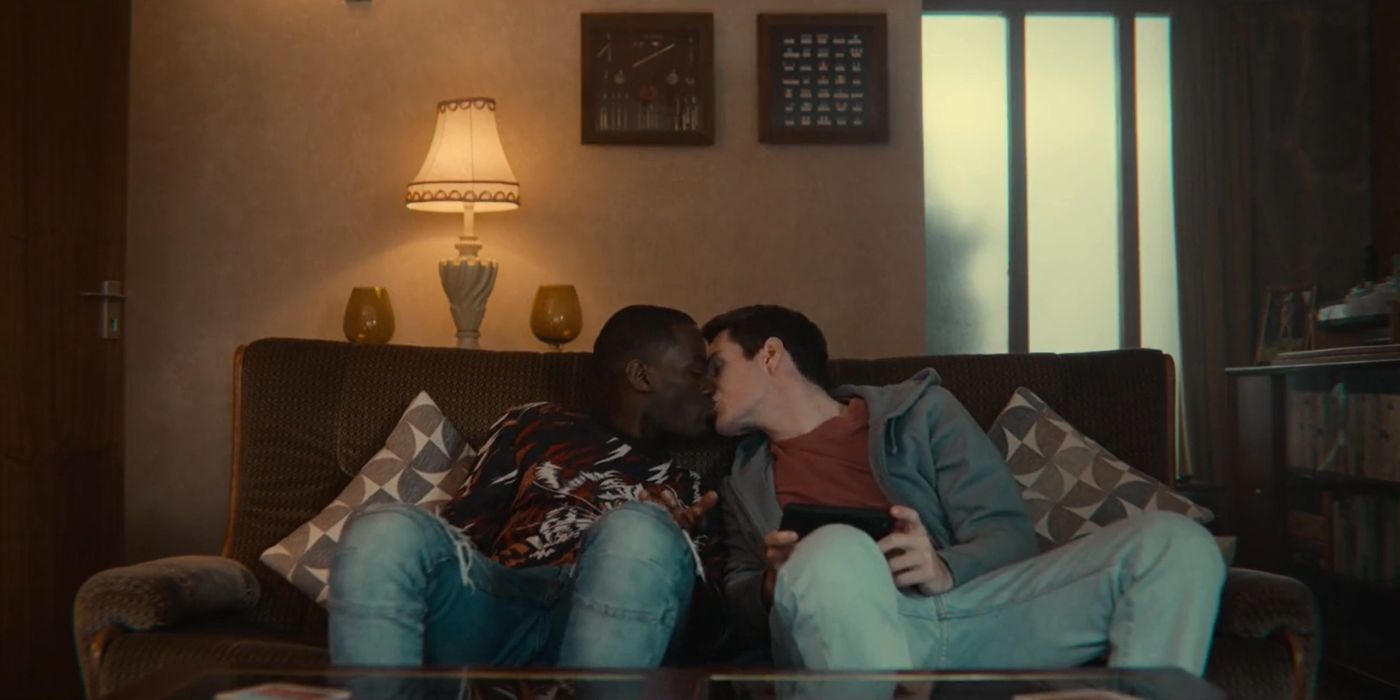 see more : The 15 Best Samurai Movies of All Time, Ranked
In Sex Education, Adam (Connor Swindells), the school's head boy and a popular athlete initially bullies Eric (Ncuti Gatwa). However, as the show progressed, their dynamic evolved. Adam's facade of toxic masculinity began to crack, revealing his own struggles with identity and family pressure.
RELATED: Iconic TV Shows Set in School
After some introspection and self-discovery, Adam eventually confronts his feelings for Eric. This transformation led to a genuine connection between them. Their relationship is a much-needed representation on screen as it fosters nuanced conversations about personal growth, toxic masculinity, and the power of friendship evolving into love.
3
Jules and Rue
'Euphoria' (2019 – )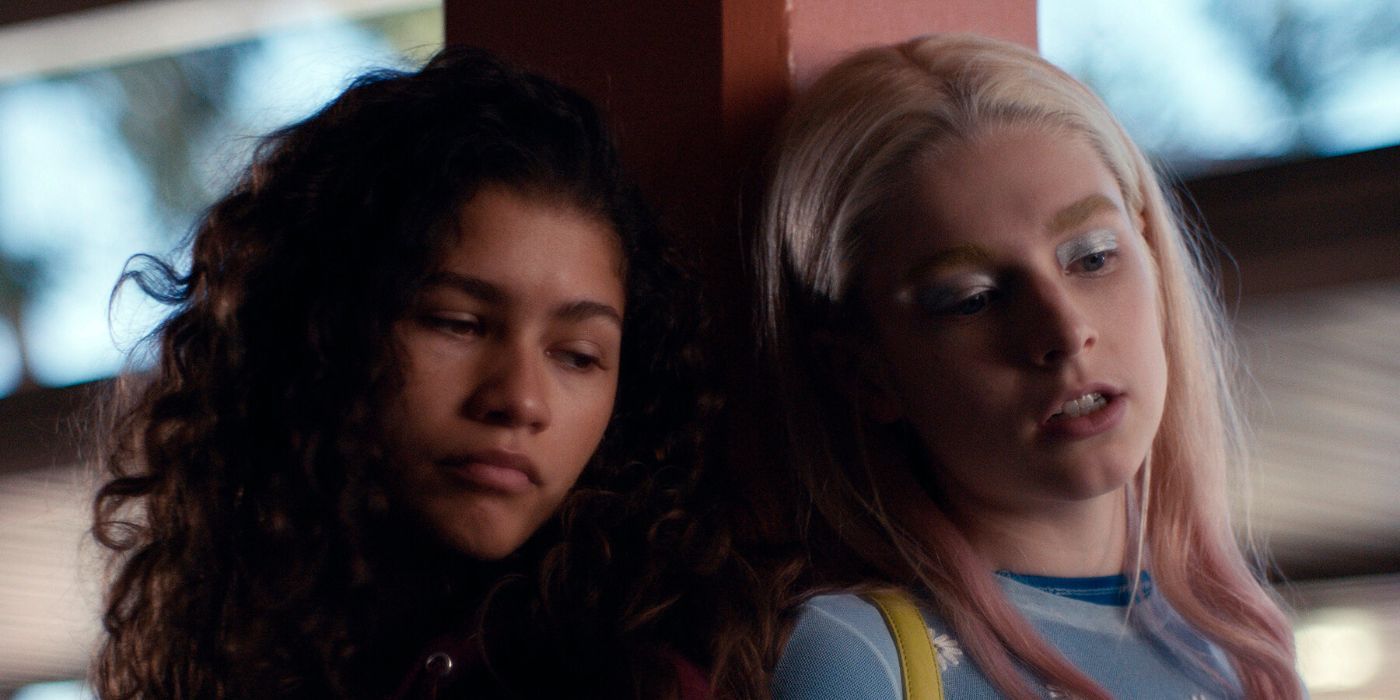 In East Highland High School, there's plenty of trouble that goes around, from tame teenage struggles to heavy addiction battles. A beautiful relationship between Jules (Hunter Schafer) and Rue (Zendaya) unfolds in the gut-wrenching teen drama show, as both help each other find acceptance, understanding, and healing.
The two meet when Rue returns home from rehab and stumbles upon Jules at a house party. Their connection is immediate and intense. Jules is drawn to Rue's vulnerability and empathy, while Rue finds comfort and solace in Jules' non-judgmental nature. While the current state of their relationship is on the rocks, their genuine connection and willingness to navigate the complexities of their lives together make them a source of optimism for Euphoria's young audiences.
2
Brittany and Santana
'Glee' (2009 – 2015)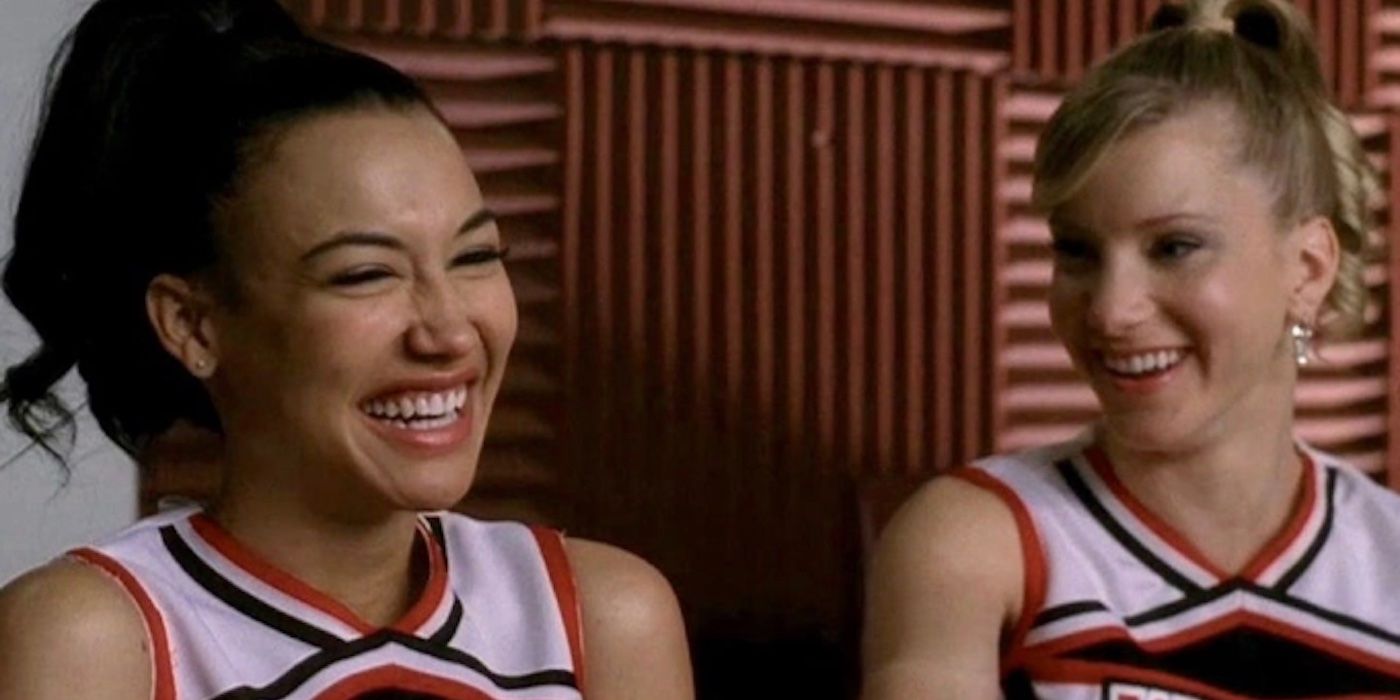 While there were plenty of queer pairings in Glee, Brittany and Santana ⁠— lovingly called Brittana by the show's fans ⁠— make the best couple in the show. What starts as a playful friendship evolves into a touching romantic relationship as Santana admits her feelings for Brittany. Thankfully, the ever-perceptive and understanding Brittany happily reciprocated her feelings.
The pair's genuine connection adds depth to the show's narrative, and their chemistry resonates with fans who appreciate the beauty of young love. Brittany and Santana actually end up marrying each other in the finale of the show, solidifying their status as one of the most iconic couples in the series.
1
Nick and Charlie
'Heartstopper' (2022 – )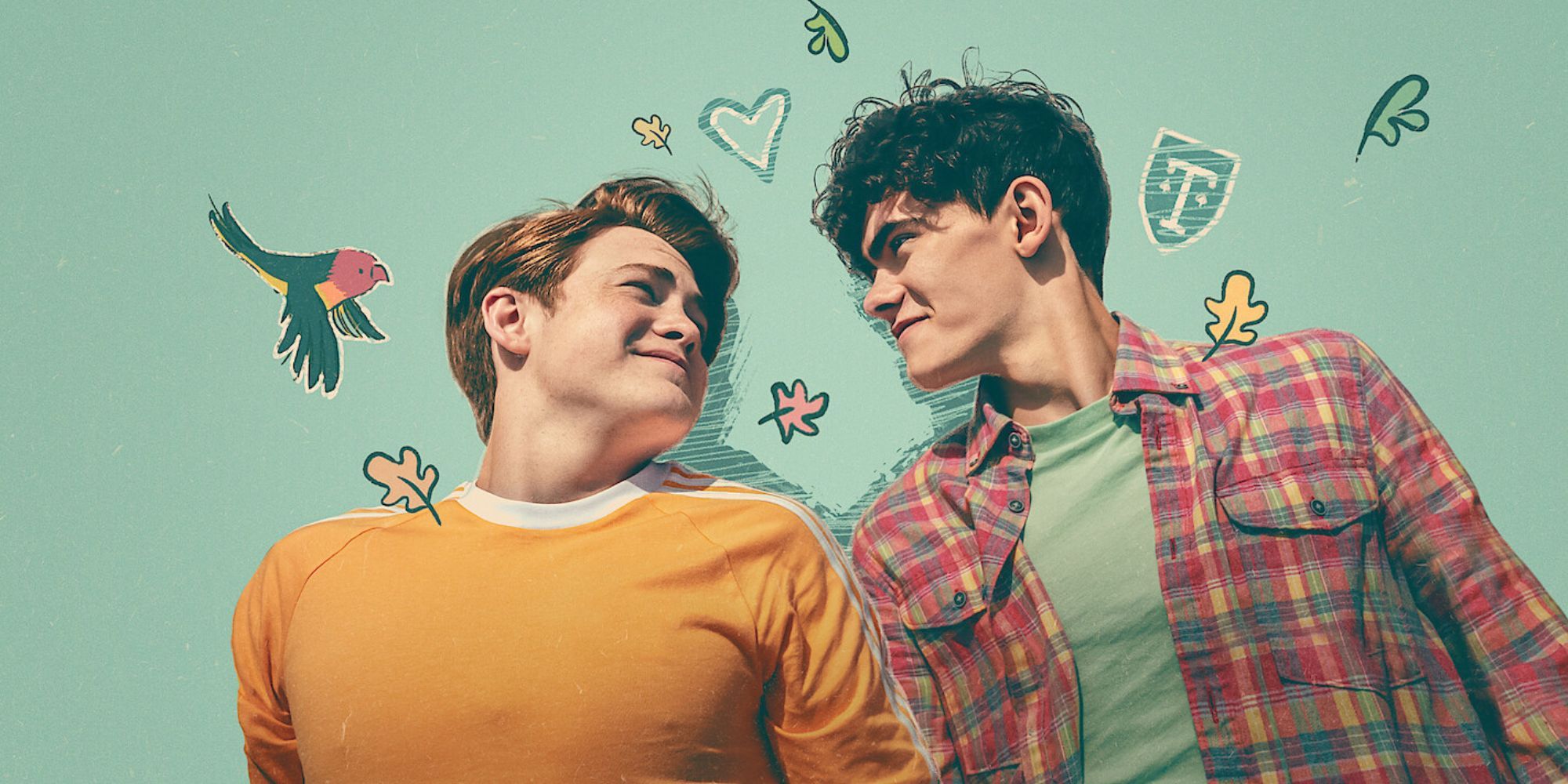 The TV show adaptation of Alice Oseman's beloved webcomic continues to enchant viewers. The second season of the show follows Nick, Charlie, and their group of friends as they go through the ups and downs of high school. The relationship of the main pair in the show, Nick and Charlie, deepens as they open up to each other about their vulnerabilities and fears.
Nick and Charlie is a notable teen queer couple as they present an overwhelmingly positive representation of young LGBTQ+ love. It helps that the show addresses issues such as coming out, acceptance, and self-discovery with sensitivity and authenticity, allowing the queer couple to touch a nerve with viewers who share similar experiences.
NEXT: The Best Queer TV Characters Played By Queer Actors
Source: https://dominioncinemas.net
Category: Lists