Grace Kelly's name has become synonymous with timeless beauty, elegance, and class. Named the 13th greatest movie star of classic Hollywood by the American Film Institute, Kelly is among the silver screen's most famous and recognizable icons.
Although her career is remarkably short compared to the massive footprint she left in American cinema, Kelly appeared in numerous films now considered classics. An Oscar winner and one of the earliest movie stars in the business, Kelly's resumé is short but powerful, including acclaimed thrillers, searing dramas, riveting Westerns, and romantic adventures, cementing her as one of Hollywood's most enduring figures.
10
'Fourteen Hours' (1951)
Henry Hathaway's 1951 drama Fourteen Hours stars Richard Basehart and Paul Douglas leading a large ensemble. The film tells the story of a desperate man threatening to jump off the 15th floor of a hotel and the New York City police officer trying to dissuade him.
Fourteen Hours was Grace Kelly's feature film debut. The actress plays a small but memorable role as Mrs. Louise Ann Fuller, a woman going through a divorce who watches the drama unfold, prompting her to reconcile with her husband. Her role is small but meaningful, and Kelly does wonders with what little she is given. Fourteen Hours was not a major hit, but Kelly's striking screen presence made an impression on the industry.
9
'The Swan' (1956)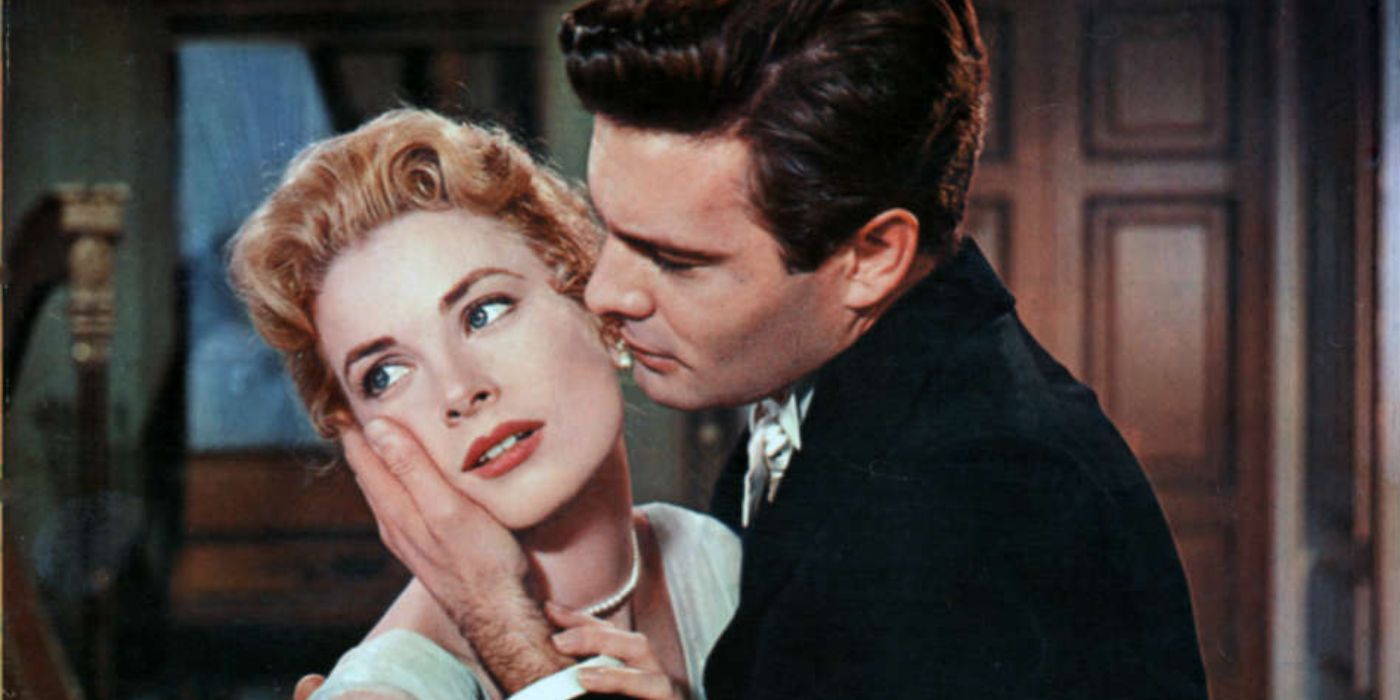 Kelly stars opposite Alec Guinness and Louis Jourdan in the 1956 romantic dramedy The Swan. The plot revolves around Alexandra, the youngest daughter of a vanished family of nobles from an unspecified country, attempting to seduce Crown Prince Albert, visiting them in their exile. To do so, she uses her attractive tutor, Dr. Agi, to make Albert jealous; however, things get complicated when she develops true feelings for Agi.
The Swan is not a great movie; it lags in parts, and the plot is often uninteresting despite an intriguing premise. However, Kelly is delightful as the spirited Princess Alexandra, proving she could elevate even the most basic of materials, more often than not, single-handedly.
8
'The Bridges at Toki-Ri' (1954)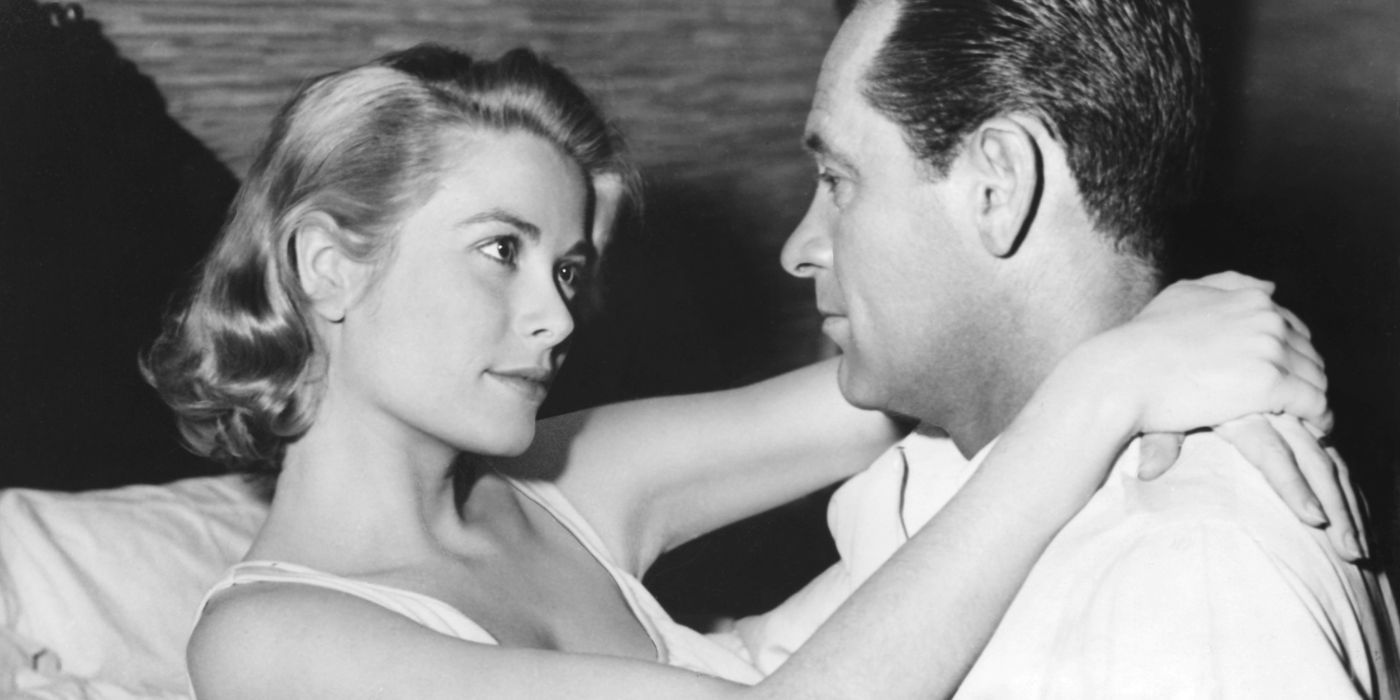 The 1954 war movie The Bridges at Toki-Ri stars Kelly opposite William Holden, Mickey Rooney, and Fredric March. Set during the Korean War, the plot centers on a group of pilots, led by Harry Brubaker, tasked with bombing a group of heavily defended yet crucial bridges in North Korea. Kelly plays Nancy, the wife of Holden's protagonist.
see more : The 15 Best Brad Pitt Movies, Ranked
RELATED: The 9 Best War Romances of the 21st Century, Ranked
Nancy is a classic supporting wife role, and Kelly has very little to do in the story. However, her scenes with Holden are sweet and elegant, capturing Brubaker's weariness of war and desire to return to his family. The Bridges at Toki-Ri ends badly for the main couple, but at least the mission is a resounding if bittersweet, success.
7
'The Country Girl' (1954)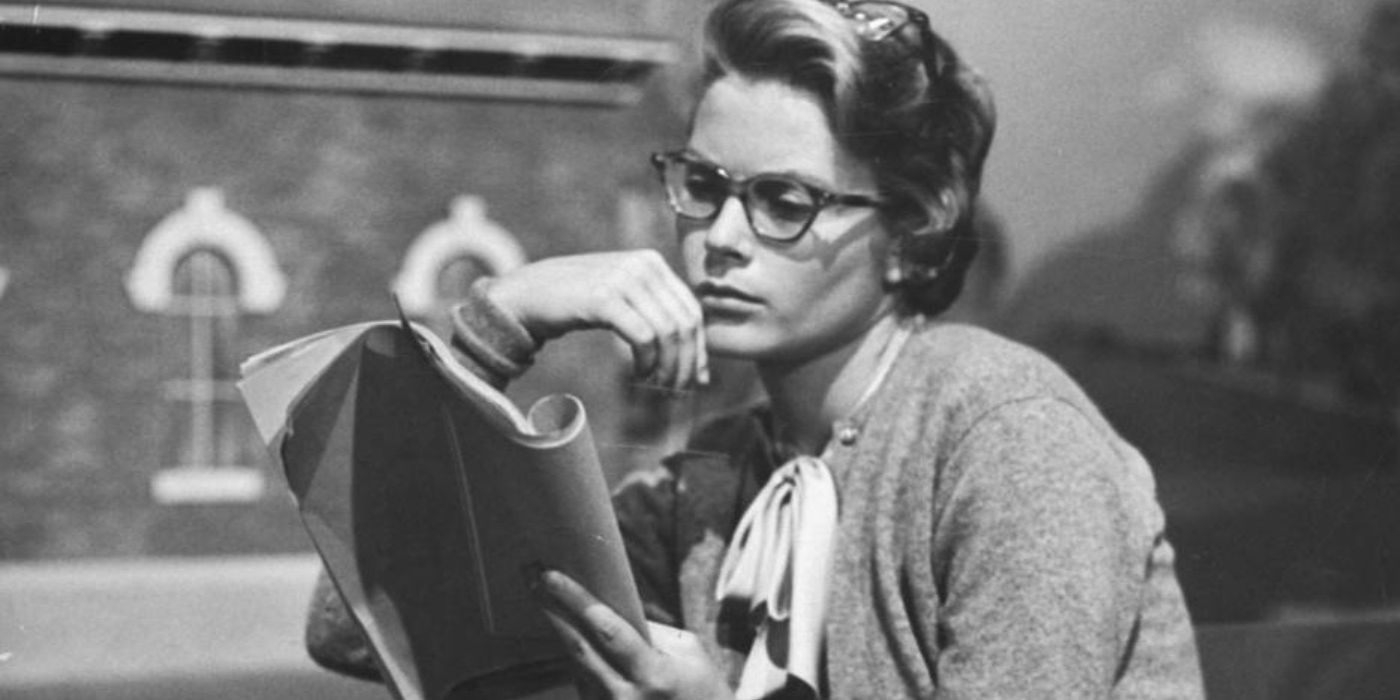 George Seaton's 1954 drama The Country Girl follows Frank Elgin, an alcoholic fading star struggling to revive his career. Bing Crosby stars as Elgin, with Kelly as Georgie, his long-suffering but supportive wife. The Country Girl is best remembered as the film that won Kelly the Best Actress Oscar. It's an adequate film, and Kelly delivers a great performance as the struggling Georgie. It's the kind of role the Academy loves, featuring an absurdly beautiful woman de-glamorizing to prove she's a "real" actress.
In the 1950s, Kelly was the epitome of grace and style, especially after the one-two-punch of Dial M for Murder and Rear Window. Audiences used to see Kelly as a statuesque vision were profoundly affected by her work in The Country Girl, admiring her for bravely going "ugly" for art's sake. However, there's more to Kelly's performance in The Country Girl; she's courageous and passionate, delivering a sympathetic portrayal of hardship and loyalty. Whether she is better than the iconic Judy Garland in A Star Is Born released the same year is another matter entirely.
6
'Mogambo' (1953)
Kelly stars opposite Clark Gable and Ava Gardner in iconic classic director John Ford's 1953 romantic adventure, Mogambo. Set in a remote African outpost, the plot centers on a love triangle between a hunter, a New York socialite, and a married woman.
Mogambo is mainly a showcase for Gardner, who received her only Oscar nomination for the role. However, Kelly is equally impressive as the spirited Linda Nordley, sharing impressive chemistry with Gable and successfully stealing every scene she's in. Mogambo earned Kelly a Golden Globe and an Oscar nomination for Best Supporting Actress, hinting at big things to come for her career.
5
'High Society' (1956)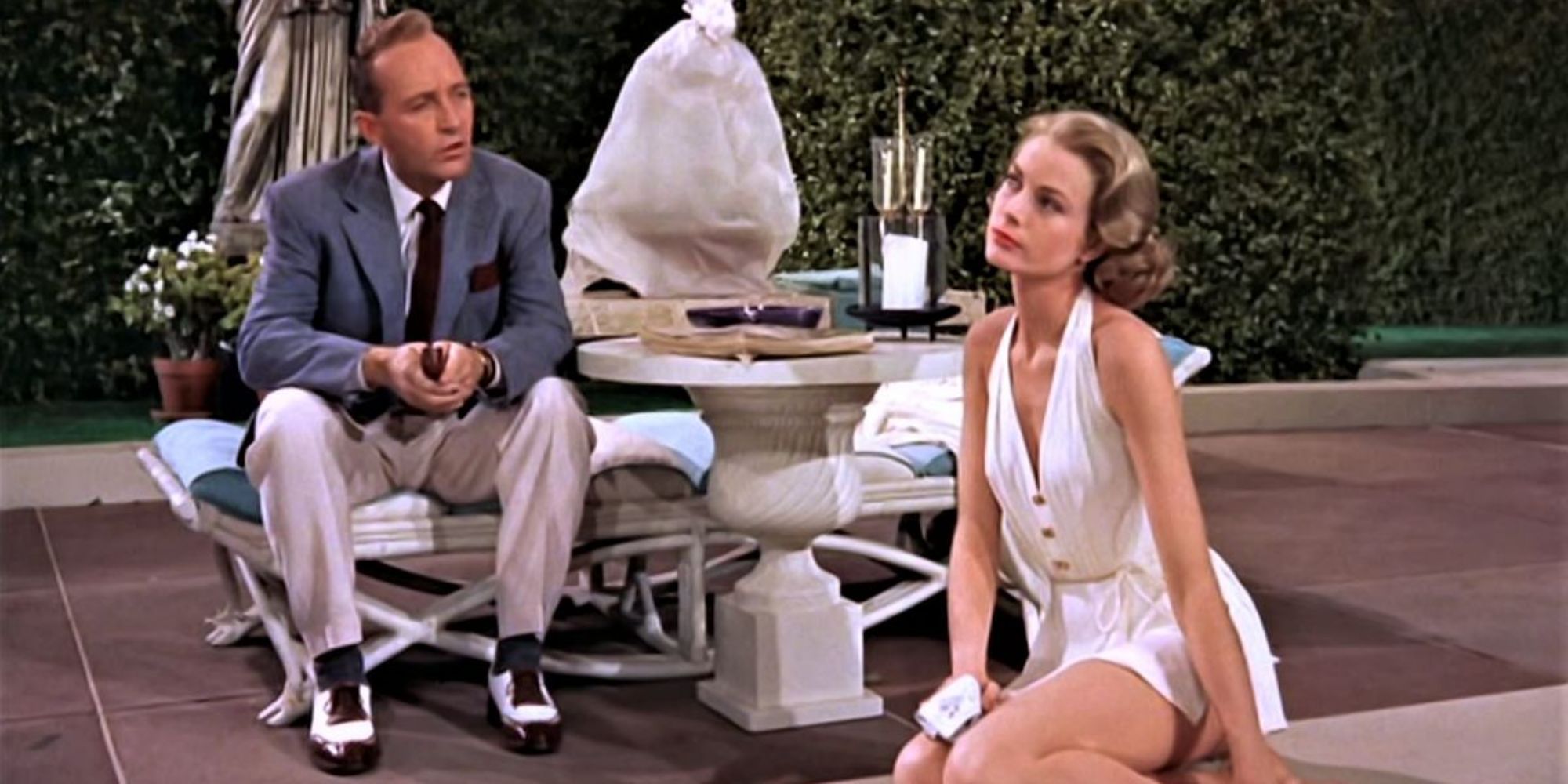 Charles Walters' musical rom-com High Society reunites Kelly with Bing Crosby. Also starring Frank Sinatra, the film is a musical remake of the screwball classic The Philadelphia Story and centers on a jazz singer attempting to win back his ex-wife, the soon-to-be-married Tracy Lords. Meanwhile, a reporter arrives to cover the wedding and falls for Tracy too.
High Society is fun and charming, but it can't help but fall short compared to the 1940 classic. Kelly does admirably as the willful and spoiled Tracy, a role immortalized by the iconic Katharine Hepburn. Her performance shines on its own, even if it pales in comparison to Hepburn's game-changing role.
4
'To Catch a Thief' (1955)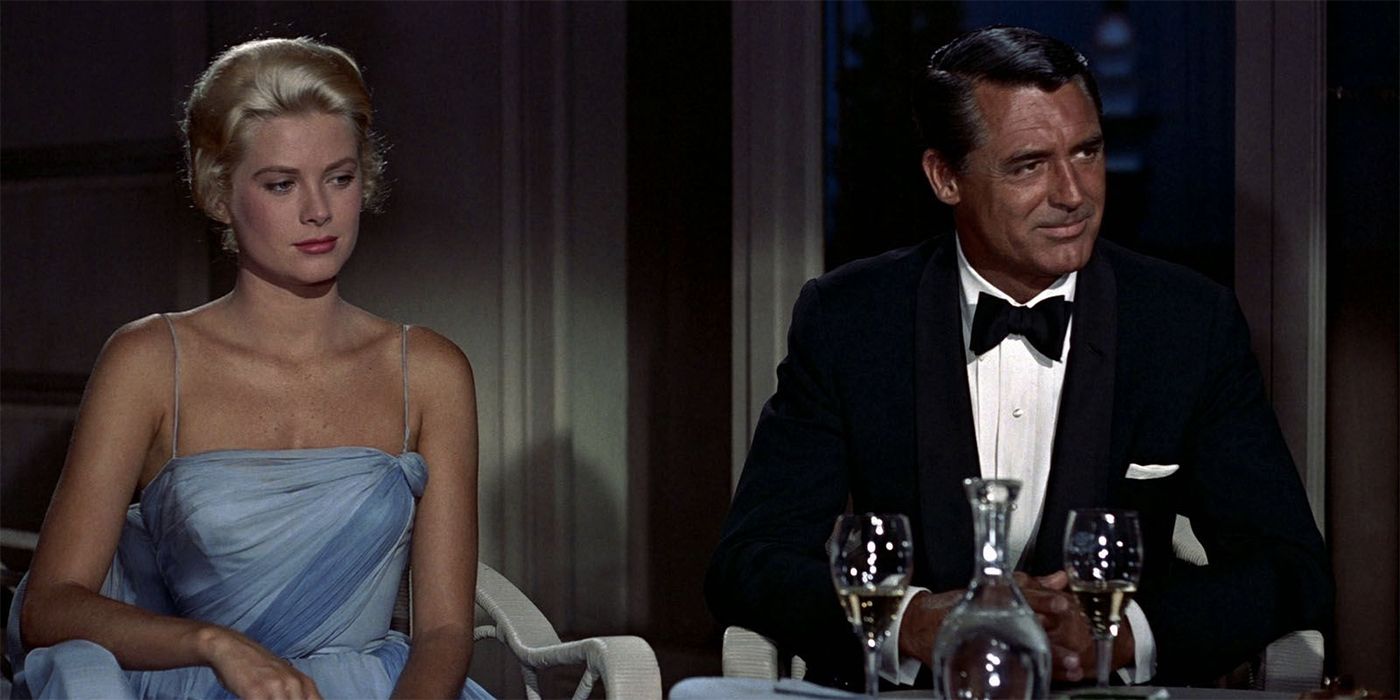 see more : 10 Worst Movie Couples With No Chemistry, According to Reddit
Few cinematic partnerships are as famous or successful as that of Grace Kelly and Alfred Hitchcock. The director turned Kelly into a star, making her name synonymous with elegance and immortalizing her as an icon of the silver screen. 1955's To Catch a Thief sees Kelly starring opposite Cary Grant in the story of a cat burglar who must catch an impostor preying on the wealthy tourists of the French Riviera.
Grace Kelly might be the ultimate Hitchcock blonde, and films like To Catch a Thief prove it. It is arguably Hitchcock's most shamelessly charming film, thanks largely to the perfect banter between Grant and Kelly. To Catch a Thief is far from Hitchcock's best movie, but lush vistas and a delightful turn from Kelly make it worth the watch.
3
'Dial M for Murder' (1954)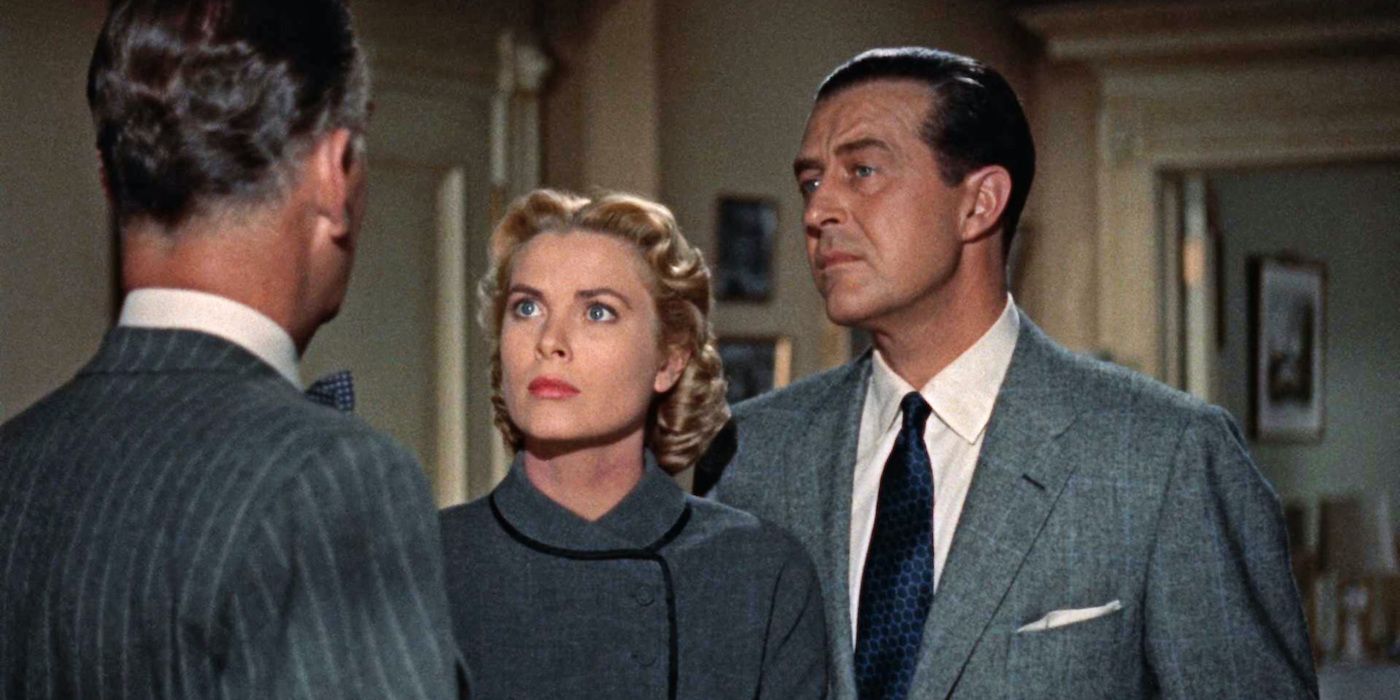 Grace Kelly had a game-changing 1954. The actress starred in two films that would not only turn her into an A-lister but become enduring classics of American cinema. The first was Dial M for Murder, the story of a former tennis pro scheming to kill his wealthy wife and claim her inheritance.
RELATED: 10 Most Rewatchable Alfred Hitchcock Movies, Ranked by Rotten Tomatoes
Stylish, tense, and highly influential, Dial M for Murder is among Hitchcock's most polished efforts. It's admittedly straightforward, a good old-fashioned thriller without any fancy twists; however, Hitchcock's direction and a stellar trio of awesome performers elevate it considerably. Kelly is a vision as the gracious Margot Mary Wendice, a role that would cement her as a timeless icon of the mystery genre.
2
'High Noon' (1952)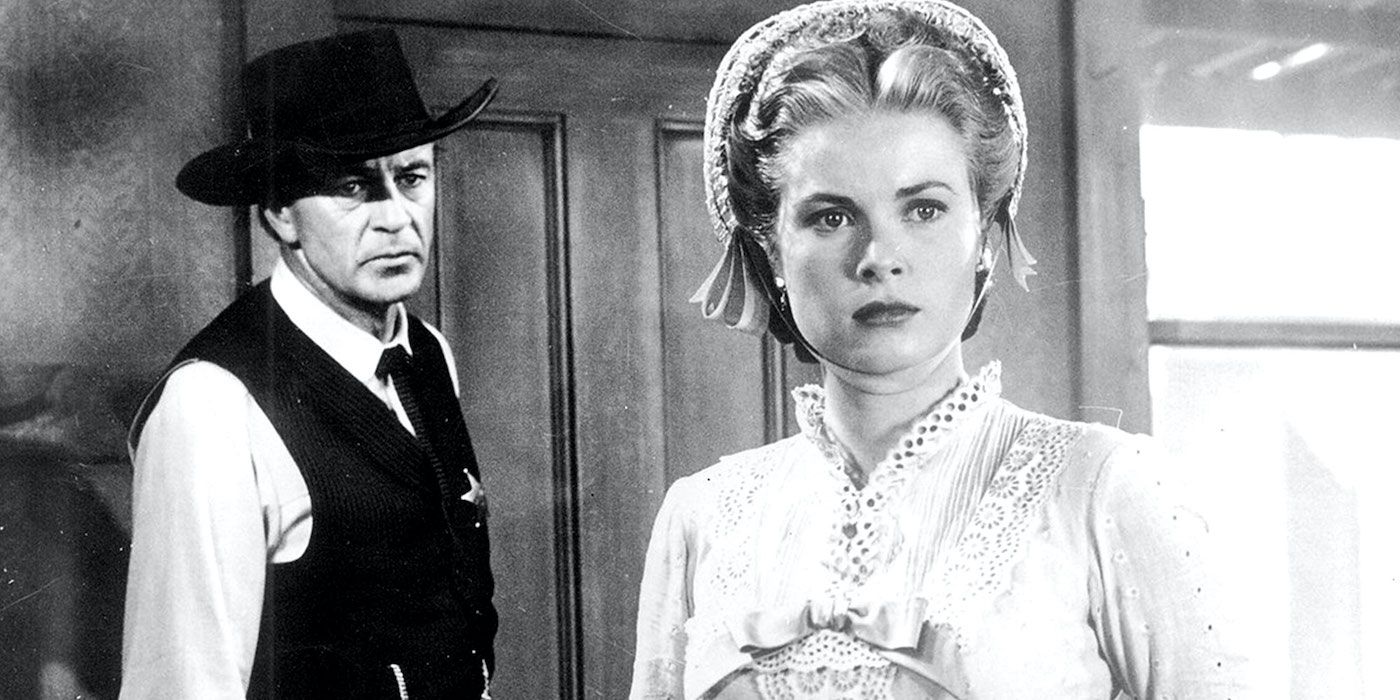 Fred Zinnemann's Western classic High Noon stars Gary Cooper in one of his most memorable roles. The plot follows Will Kane, a small-town marshall about to start a new life with his new wife. However, he must first deal with a newly released criminal seeking revenge for his imprisonment.
High Noon happens in real-time, adding a sense of urgency and desperation to the story. Kelly's role, devoted Quaker wife Amy, might initially seem straightforward and basic. However, Zinnermann and Kelly do so much with it, turning her into an active and vital part of the story rather than a passive onlooker. High Noon is a revolutionary film that subverted the idea of the Western, and Kelly's Amy is a huge part of that legacy.
1
'Rear Window (1954)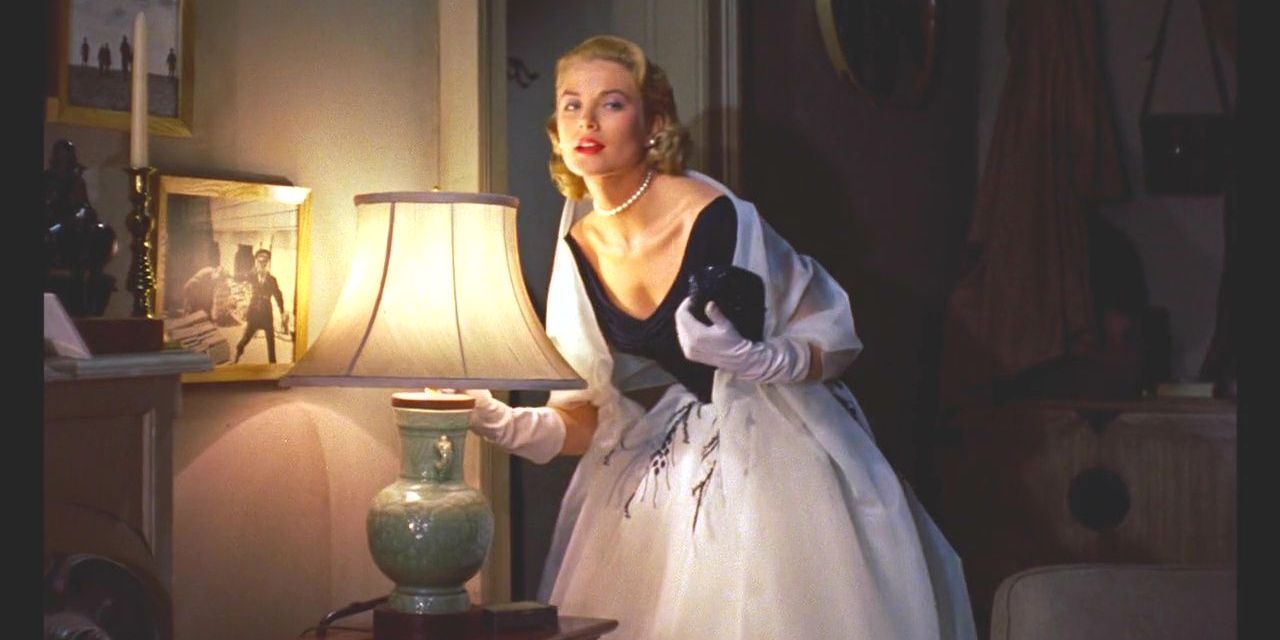 A strong contender for the all-time best Alfred Hitchcock movie, Rear Window is a classic of the thriller genre. Kelly stars opposite James Stewart in the story of a man recovering from a broken leg at home who becomes convinced he witnessed a murder while spying on his neighbors. Kelly dazzles as Lisa Carol Fremont, girlfriend to Stewart's character and the film's leading lady.
Draped in Edith Head's now-iconic designs, Kelly's Lisa is the epitome of class. The actress became synonymous with 1950s style, ascending to the apex of fame and cementing herself as a movie star. Rear Window is a timeless classic, a masterclass in slow-build tension, and an enduring testament to Grace Kelly's on-screen magnetism,
KEEP READING:15 Greatest Classic Hollywood Actresses, According to the AFI
Source: https://dominioncinemas.net
Category: Lists