It might be alarming to realize that some parts of the 1990s took place more than 30 years ago, and no part of the decade happened less than 20 years ago. This means that the culture of the time — cinema included — feels distinctly of the past or of its era. This isn't always a bad thing because many great movies can age gracefully or show their age in a way that's charming. Some movies grow better with time even more than a good bottle of wine does.
The following films all exemplify this well and are among the best of what the final decade of the 20th century had to offer. They're particularly beloved on Letterboxd, with each of the following movies being the highest-rated on the site for their year of release, beginning below with 1990 and ending with 1999.
10
'Goodfellas' (1990)
Letterboxd Rating: 4.5/5
Though Martin Scorsese has made numerous iconic movies, there's a strong argument to be made that Goodfellasis his absolute greatest. It's a stylish and relentlessly fast-paced gangster movie, presenting a balanced look at the highs and lows of life in the mafia, all shown from the perspective of Henry Hill, who was a real-life low-level mobster.
RELATED: The Best Robert De Niro Movies of All Time, Ranked
Its phenomenal cast includes Ray Liotta, Robert De Niro, Lorraine Bracco, and of course Joe Pesci in an Oscar-winning role, to name just a few. Everyone knocks it out of the park acting-wise, the visuals are consistently engaging and inventive, the soundtrack's amazing, and the whole experience of watching it is a whirlwind ride in the best way possible.
9
'A Brighter Summer Day' (1991)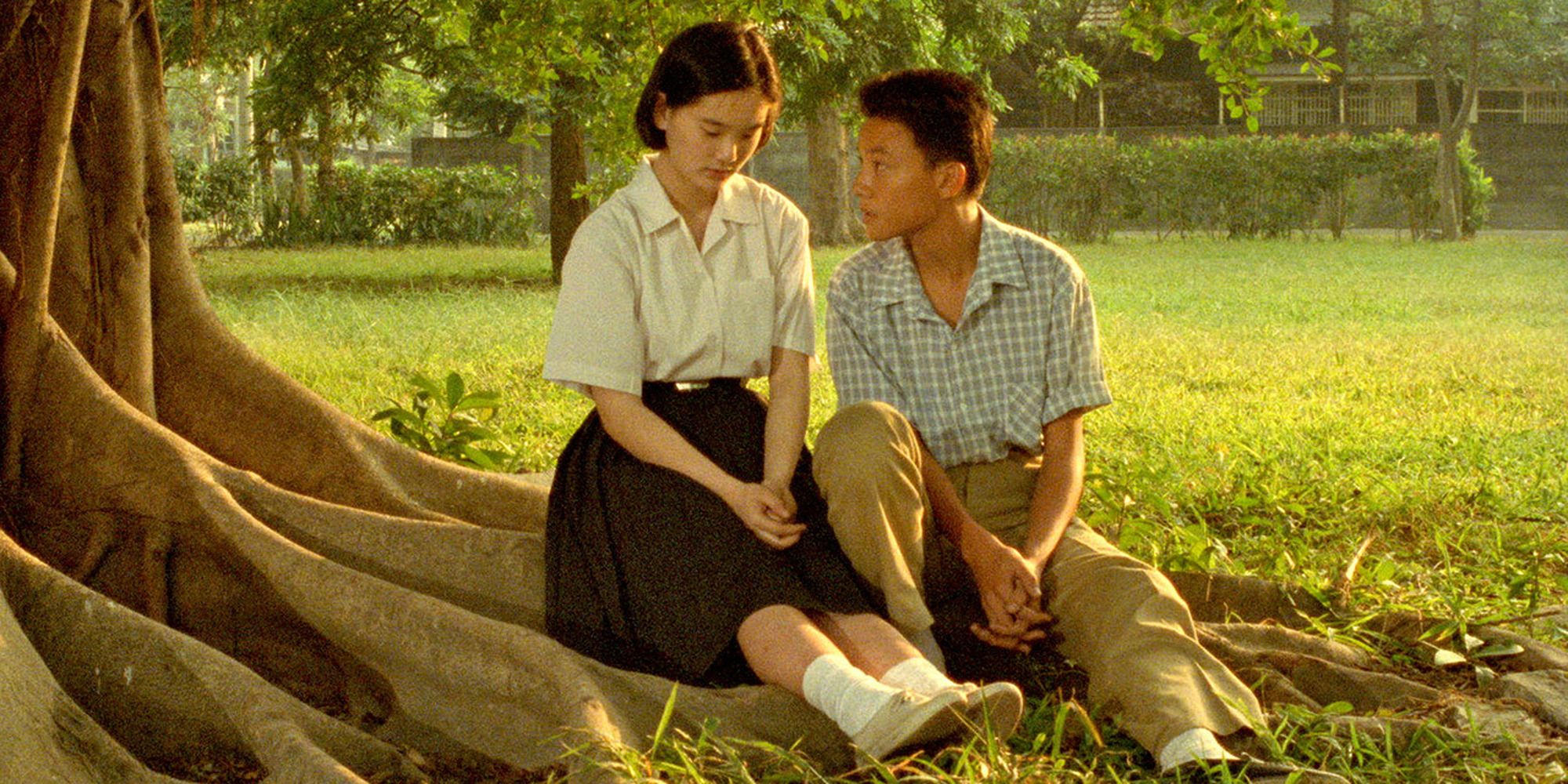 Letterboxd Rating: 4.5/5
With an epic runtime of just under four hours, A Brighter Summer Day is one of the longest crime/drama movies of all time. If the length doesn't sound daunting enough, some of the things it deals with narratively might also sound challenging because it takes a fairly unflinching look at the struggles of a young boy living in Taiwan during the 1960s, including his introduction to a world of crime.
It's certainly a coming-of-age movie, but one that's bleaker and more hard-hitting than most. Still, it feels authentic and detailed, with constantly believable performances and amazing-looking visuals. It's one of the greatest films made by the late Edward Yang, withYi Yi (2000) being a similarly essential watch.
8
'Baraka' (1992)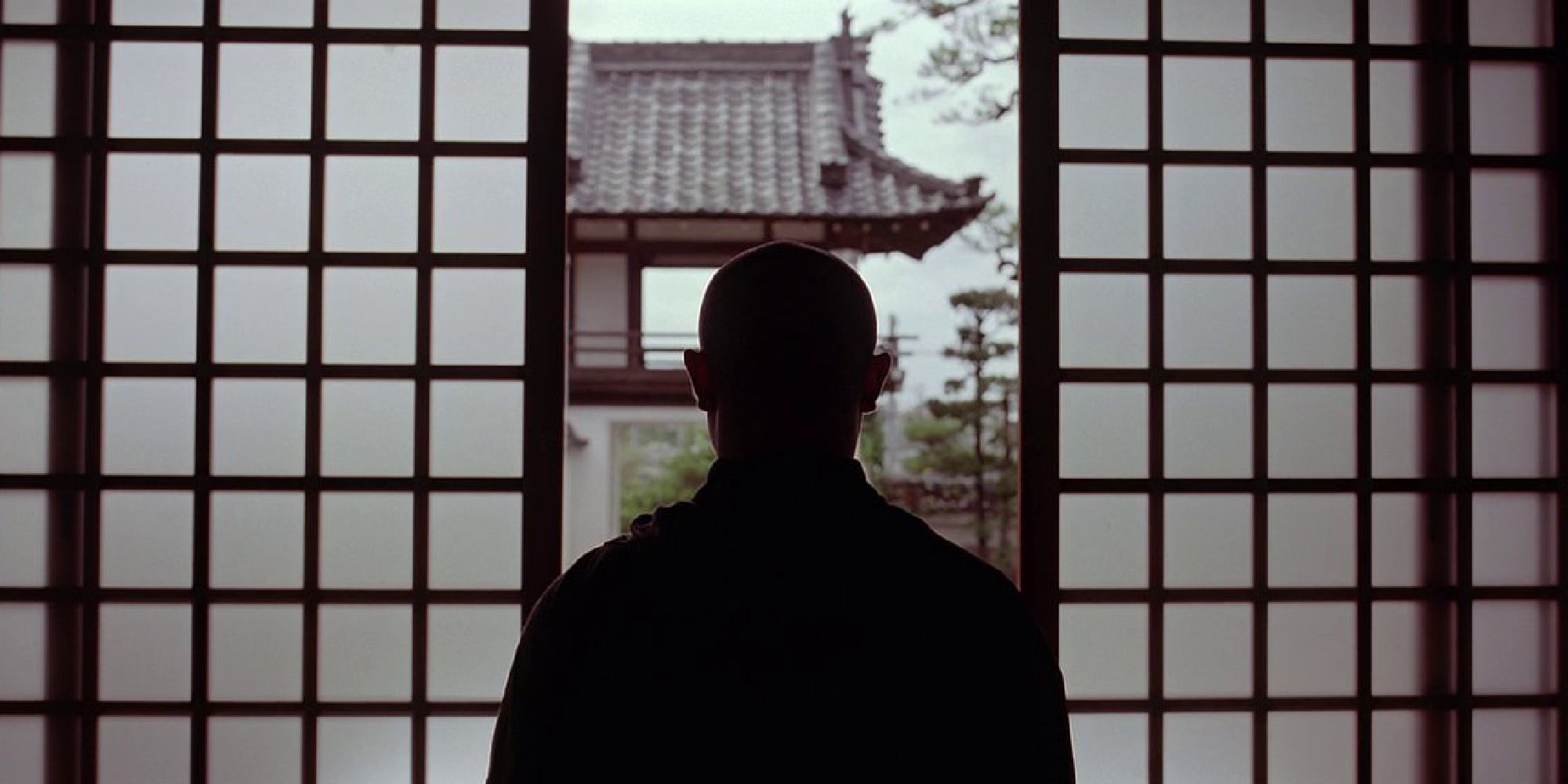 Letterboxd Rating: 4.3/5
Baraka stands out from the other high-rated movies of the 1990s, according to Letterboxd, as it's a documentary rather than a narrative film. That being said, it also stands out among other more traditional documentaries, as Baraka is anything but standard and is more of an experience than a film that educates or spells out a point of view with things like narration or interviews.
see more : 20 Predictions From 'The Simpsons' That Came True
Instead, it's a series of beautifully shot images from all around the world, seemingly for the purpose of capturing and depicting life in as many unexpected corners of the earth as possible. Further interpretation is up to the viewer, but even without finding a deeper meaning, the experience is visually arresting enough to ensure Baraka stays engaging for its entire 97-minute runtime.
7
'Schindler's List' (1993)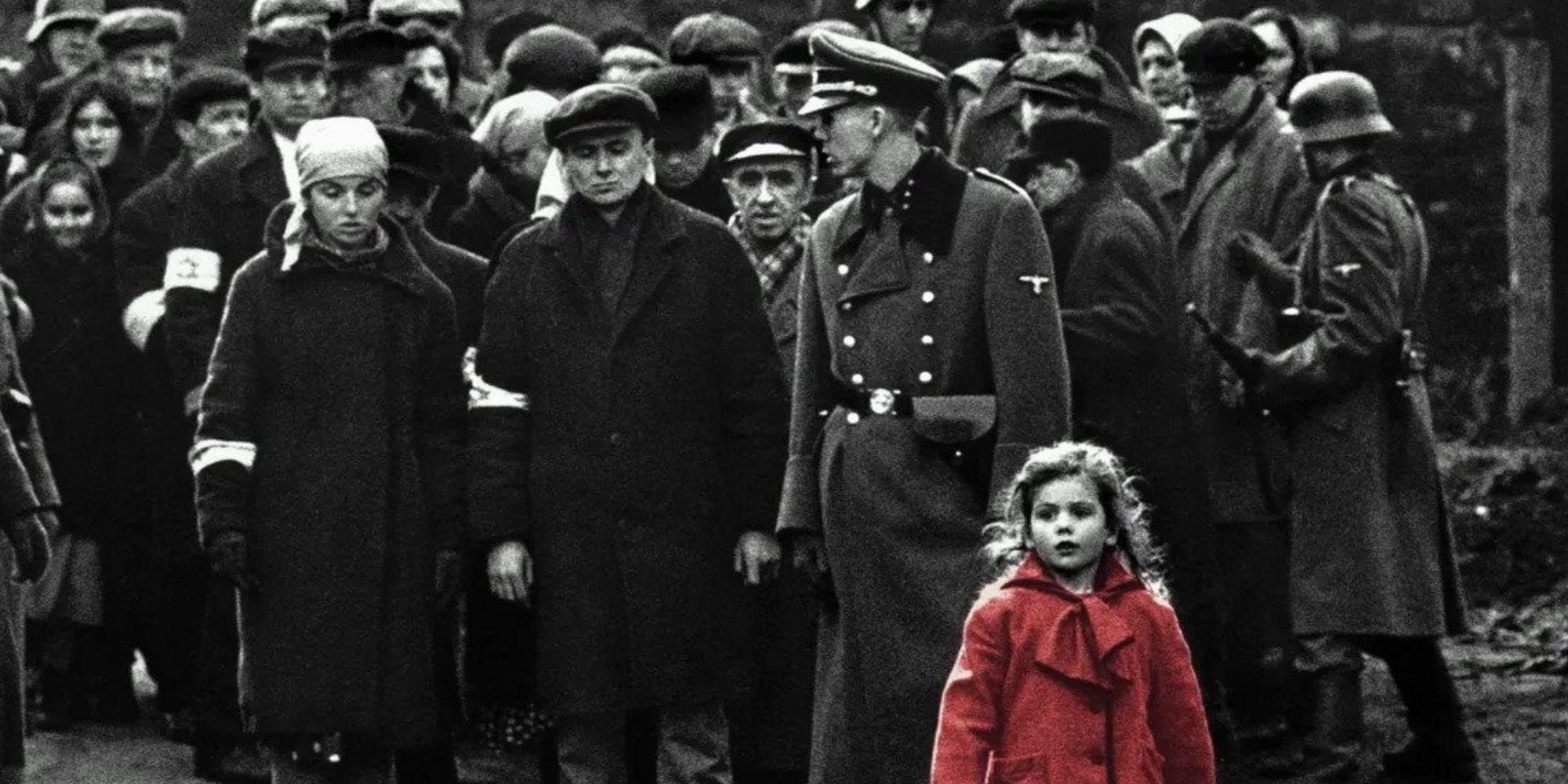 Letterboxd Rating: 4.5/5
Easily ranking as one of the most important war movies of all time, Schindler's List is a difficult yet essential watch and arguably Steven Spielberg's greatest work as a director. It's set during World War II and focuses on the horrors of the Holocaust and how one wealthy man managed to save more than 1000 Jewish lives through the use of his fortune.
RELATED: The Best Movie from Every Year of the 1940s, According to Letterboxd
It finds some hope in an otherwise hopeless situation but also doesn't shy away from the things that made it such a terrible time in history, which naturally makes it a soul-shattering film to experience. It's powerful and essential, however, and immaculately made from a technical perspective while featuring outstanding performances from Liam Neeson, Ralph Fiennes, and Ben Kingsley.
6
'The Shawshank Redemption' (1994)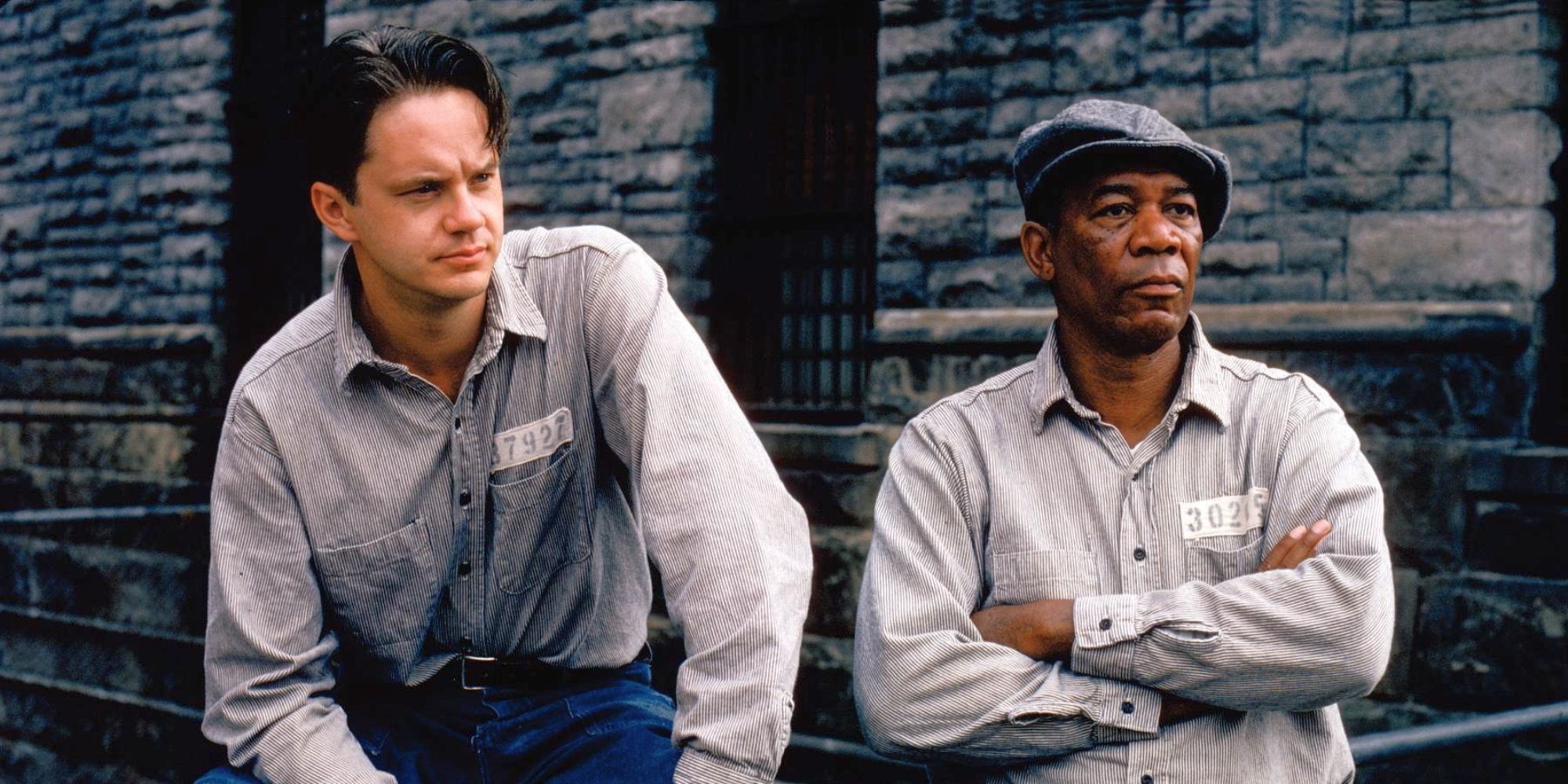 Letterboxd Rating: 4.5/5
An absolutely classic prison drama, and the kind of movie that just about no one dislikes, The Shawshank Redemption is a great film and then some. It's set almost entirely within the fictional Shawshank prison and follows the friendship that forms between two men who are both serving long sentences there: the jaded, older Red, and the younger Andy, who continually maintains his innocence.
It's a tough but ultimately accessible look at maintaining a sense of purpose and hope in a terrible situation, being one of the more inspiring and relatable prison movies out there. It may not have set the world on fire upon release, but it's since built up a tremendous number of fans, to the point where it also happens to sit as the #1 movie in the IMDb Top 250.
5
'La Haine' (1995)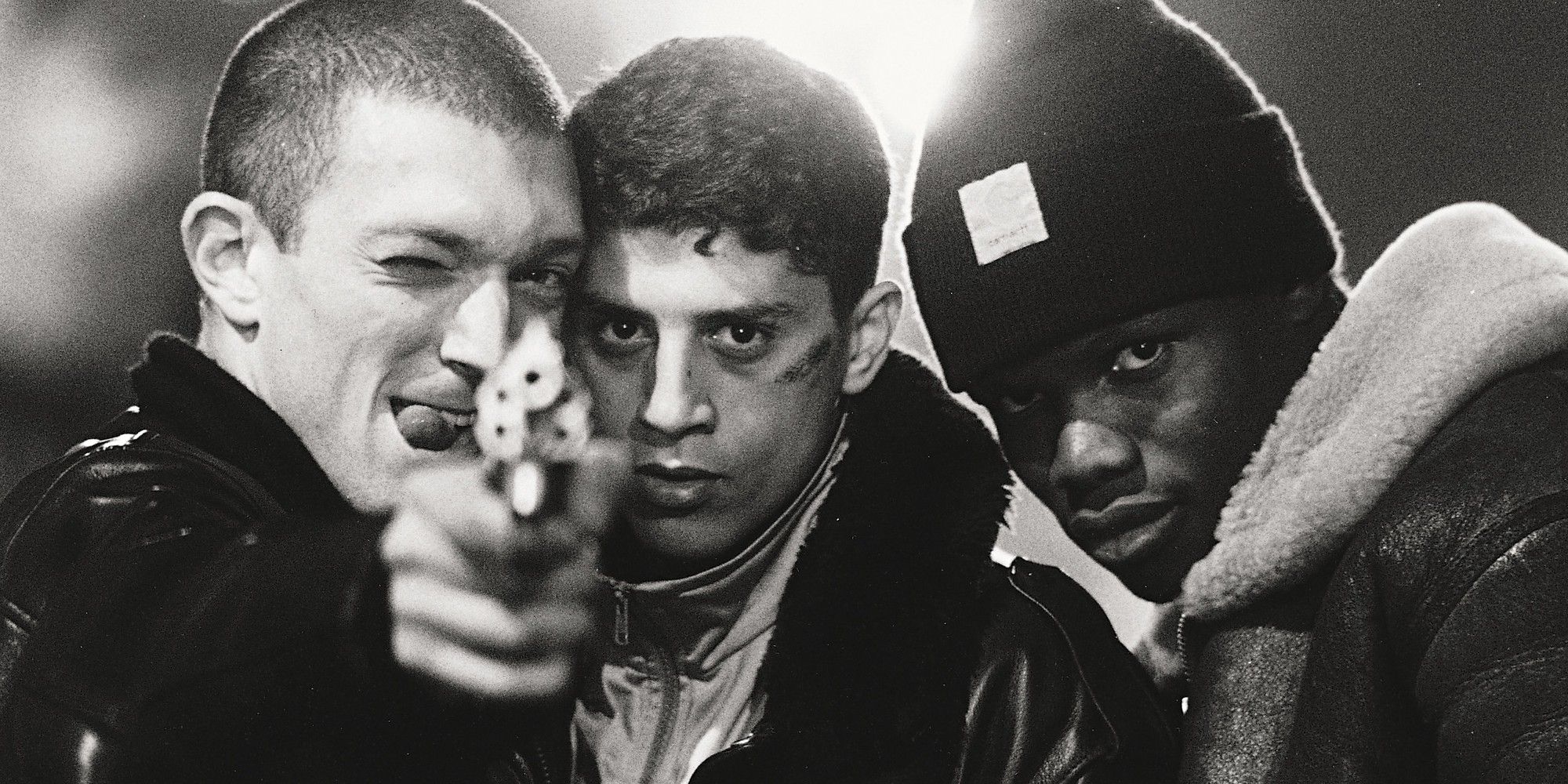 Letterboxd Rating: 4.5/5
A French film about police violence and disaffected youth, La Haine is a hard-hitting and very tense drama that ranks considerably high within the overall highest-rated movies on Letterboxd, on top of being 1995's highest-rated. Within the site's all-time ranking, it currently sits within the top 20.
It likely speaks to the numerous younger users of the film-related site, as Letterboxd is seen as a slightly more niche, and perhaps cooler, alternative to the older IMDb. As well as dealing with younger characters, La Haine's director — Mathieu Kassovitz — was also very young when he made the film and just 27 years old when it was released in 1995.
4
'Fargo' (1996)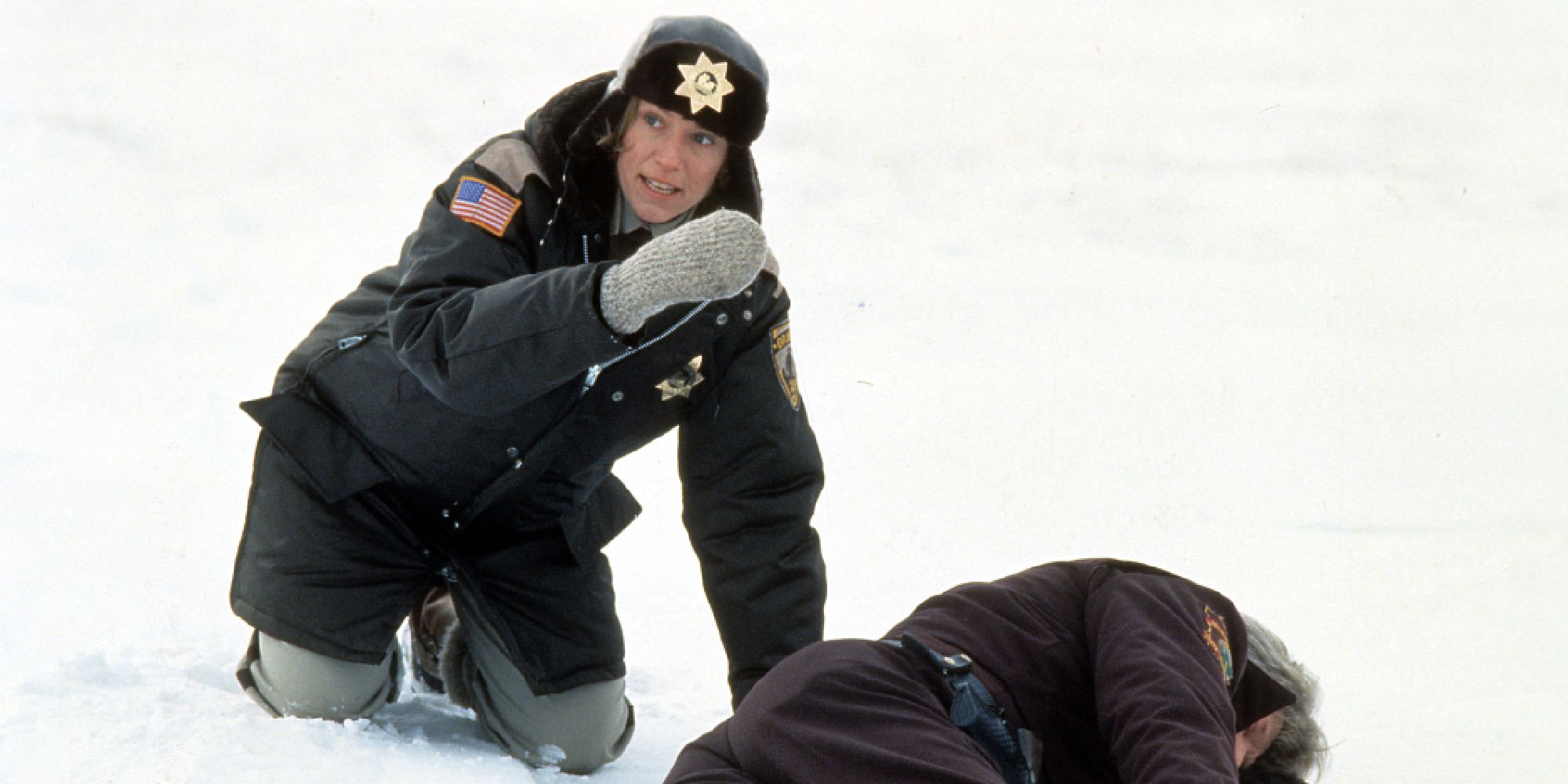 see more : The 15 Best Movie Quotes, According to the AFI
Letterboxd Rating: 4.2/5
While just about all the films made by the Coen Brothers are exceptionally well-written, Fargogoes above and beyond, and features a particularly sharp screenplay. It's a darkly comedic crime movie about incompetency ruining what should've been a simple ransom scheme, only for a hyper-competent (and pregnant) Police Chief (Frances McDormand) to step in and fix everything.
RELATED: The Best Movie from Every Year of the 1970s, According to Letterboxd
It's astounding how well it manages to be both tense and hilarious without undermining either side of things, and is a riot to watch from start to finish. The Coen Brothers sometimes equaled Fargo in terms of quality but arguably never surpassed it, making it a deserving holder of the title for best 1996 release on Letterboxd.
3
'Neon Genesis Evangelion: The End of Evangelion' (1997)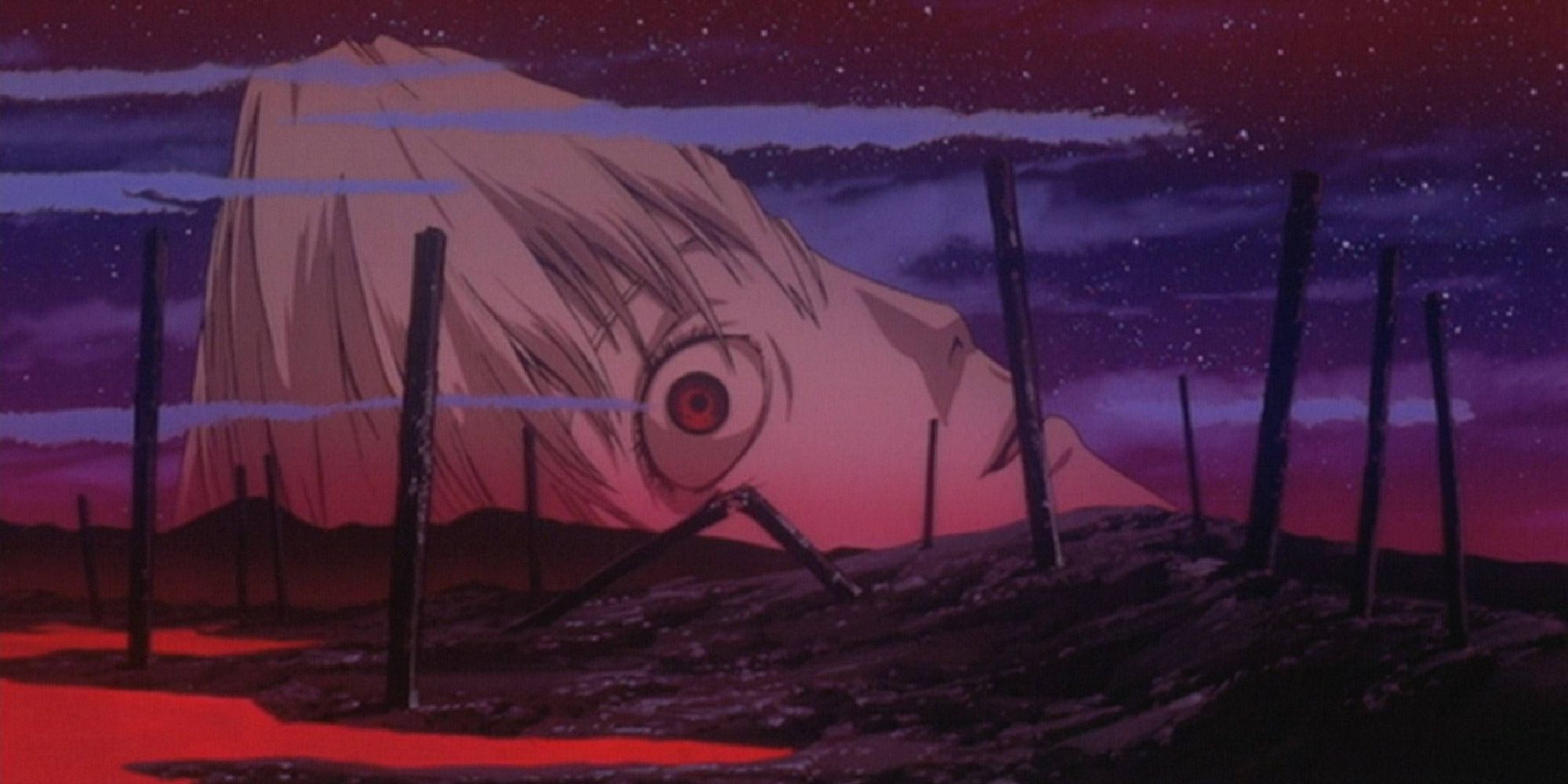 Letterboxd Rating: 4.5/5
Neon Genesis Evangelion is a long-running animated franchise that's had several "endings" over the years. The most controversial was the way the original anime series ended, and perhaps the safest was how the saga was brought to a close in 2021's Evangelion: 3.0+1.0 Thrice Upon a Time. In between the two, however, sat the movie End of Evangelion.
It's a terrifying and oftentimes nightmarish movie, depicting an apocalypse in a way that feels truly hellish and visceral yet also eerily dreamlike. It does require viewers to watch the anime series first and is a compelling and troubling finale for those who are caught up to speed, making it perhaps one of the boldest and most confronting animated movies of all time.
2
'Eternity and a Day' (1998)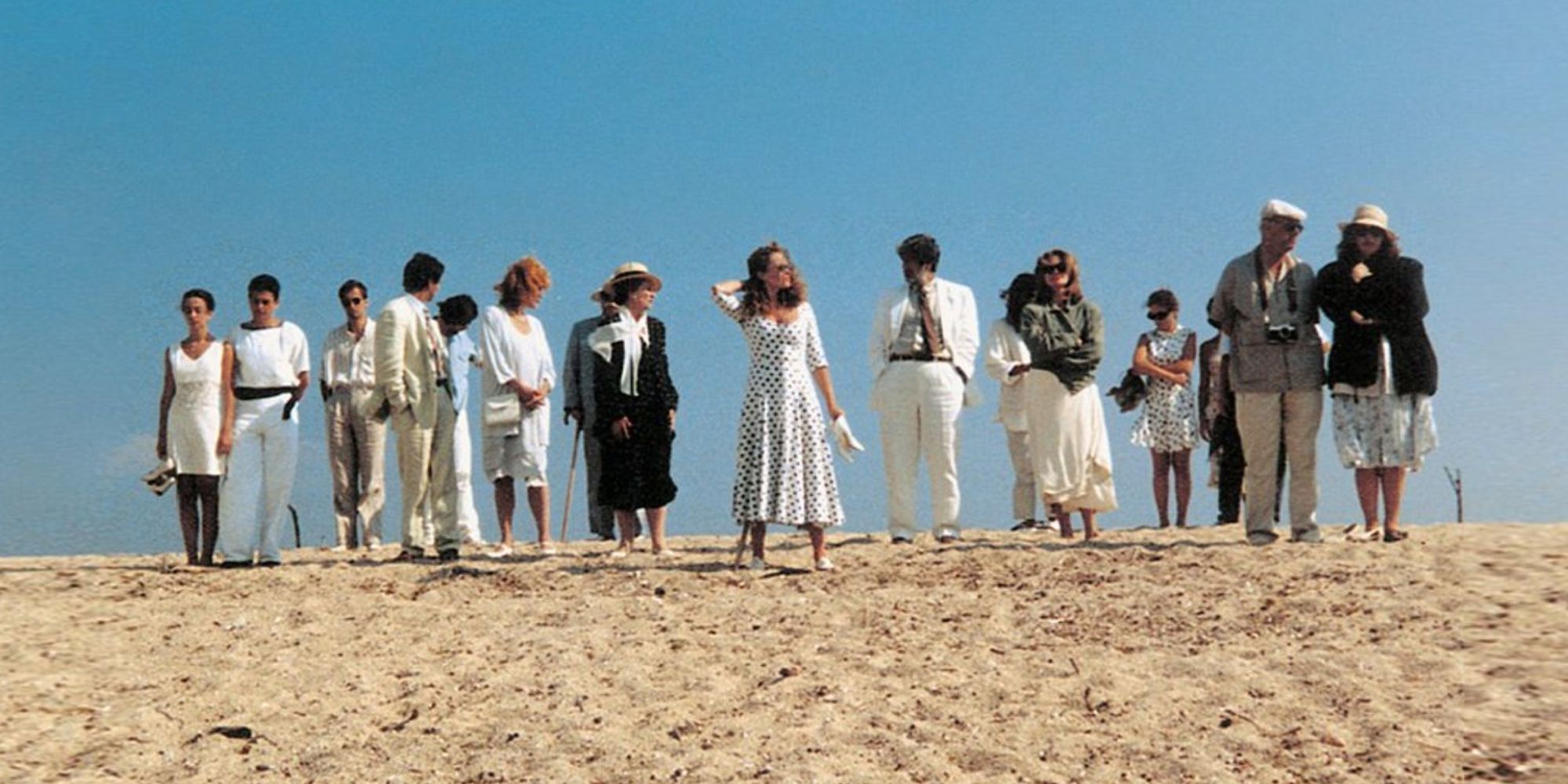 Letterboxd Rating: 4.3/5
While it might not be as well-known as other high-rated movies from the 1990s, Eternity and a Day is nonetheless a quietly powerful film about one man reflecting on his life shortly before his death. It does this in a way that feels more life-affirming than it does morbid or depressing, even though it doesn't sugarcoat things or have an over-reliance on being sentimental/feel-good.
It mixes realism and some slightly more surreal sequences to expert effect, and though watching it might not be riveting, the feelings it conjures will likely stick with you once the film's over. It's up there with the best non-English language films of the 1990s, and earns its high Letterboxd rating.
1
'Fight Club' (1999)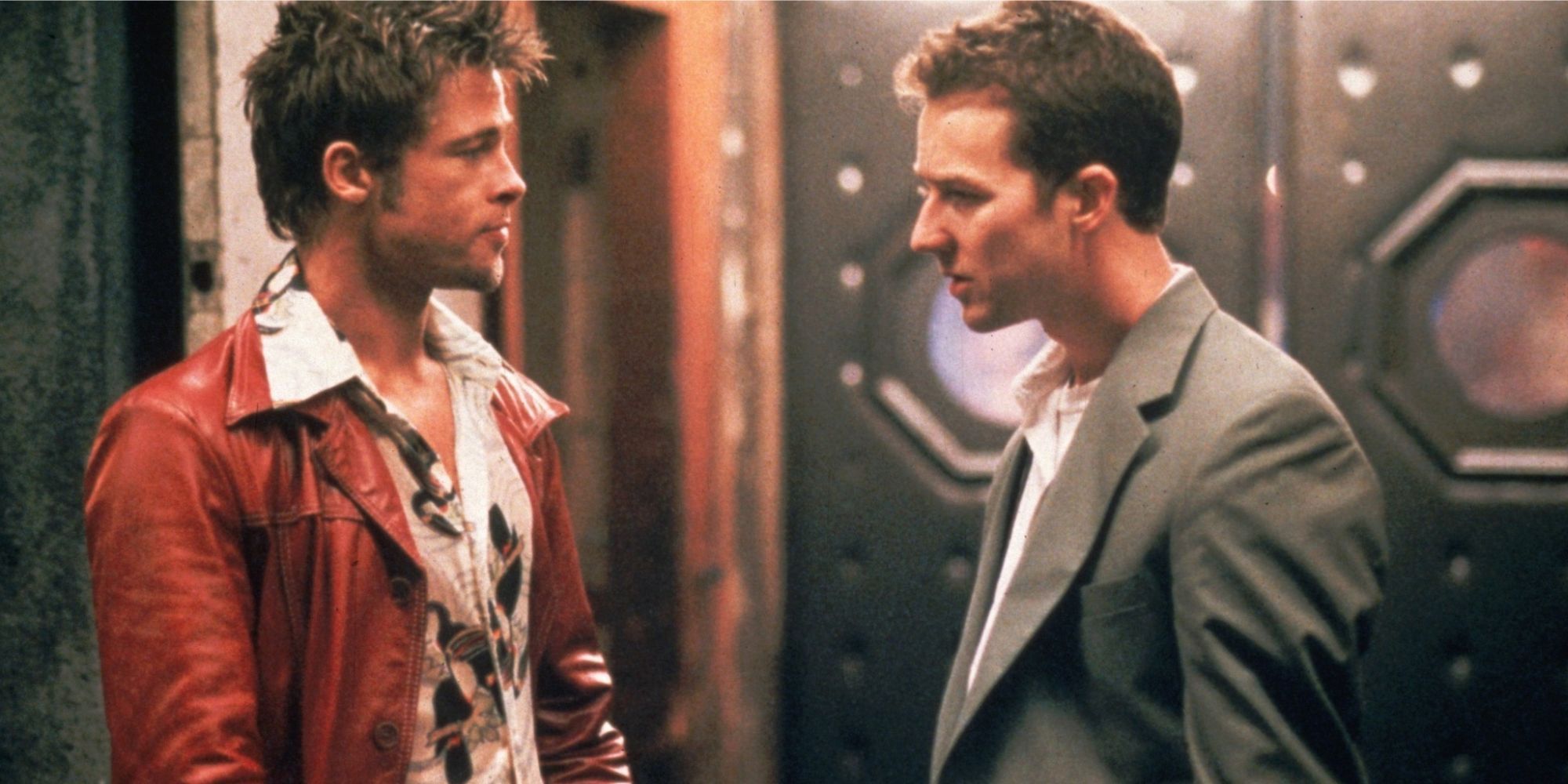 Letterboxd Rating: 4.3/5
There are close to 200,000 reviews of Fight Club on Letterboxd, meaning countless people have disobeyed the first rule of Fight Club, which wouldn't please Tyler Durden. The film is about Tyler Durden (Brad Pitt) — a carefree rebel — drastically altering the life of an unnamed protagonist (Edward Norton), encouraging him to start an underground fight club and, eventually, lash out at society with anarchic/revolutionary ideals.
It's a movie that feels darkly comedic while functioning as a psychological thriller, excelling in both these areas and creating a film that's intoxicating to watch and then potentially rewatch again and again. It's an inventive and constantly engaging film and has the kind of angst and edge that only a movie from the 1990s could have (for better or worse).
KEEP READING:The Best Movie from Every Year of the 1950s, According to Letterboxd
Source: https://dominioncinemas.net
Category: Lists