The Challenge is always inventing new ways to tackle a season and its latest endeavor was one of its boldest to date. Introducing The Challenge: World Championship brought with it an expansive roster built from previous winners from all across the country. As a result, the quality of play was at its highest with the mix of global champions from Australia, U.K., Argentina, and the U.S.A. versions all understanding the inner workings of this game.
Heading into Wednesday's finale, the season was left with just four teams. Danny McCray and Tori Deal along with Theo Campbell and Sarah Lacina were two teams representing Team U.S.A.; while Jordan Wisely and Kaz Crossley represented Team U.K. The fourth team in the final was Team Australia's Troy Cullen and Kaycee Clark. The four squads (or at least one member of each) worked together for much of the season to reach this point. As always, The Challenge didn't disappoint in delivering a grueling, mentally-draining final that left just one pair atop the mountain.
How The Challenge: World Championship Was Won
Beginning with a train ride, the remaining eight players were put to task with an endurance challenge. There was a 16-mile run with four different stations that needed to be completed. From the start, Troy and Kaycee were in a good position with Jordan and Kaz on their heels. The first station halted Troy and Kaycee as they were the third team to leave after reaching the point ahead of everyone else.
Trouble struck Theo and Sarah early as a rolled ankle dampened the outlook for this side. This proved to be an unfortunate scenario as they had won the last challenge ahead of the final to earn an automatic spot in the finale. Credit to Theo as he attempted to finish the competition despite hobbling, but ultimately reached the point of no return. It was tough to watch him admit that he couldn't go on anymore, but a touching moment occurred as Sarah didn't hold anything against him in support of him. That left three teams remaining.
see more : 'The Bachelorette' Needs a Win This Season
Jordan and Kaz were able to outlast Troy and Kaycee and Danny and Tori to sit atop the leaderboard after the 16-mile portion of the finale. For their win, they earned one hour of sleep. Troy and Kaycee were allowed to sleep for 30 minutes, and the last team for just 15 minutes. Anyone who fell asleep on the train would feel a shock from the collar that host T.J. Lavin had wrapped around their neck. Fortunately, everyone was able to stay awake despite fatigue setting in, particularly with Kaycee.
The one-time Big Brother winner went into the last part of the final feeling drained, especially when it was revealed that the finish line would be awaiting after a trek up a mountain and then back down. To her credit, Kaycee continued on as the remaining six players hopped aboard a bike and began the journey up, eventually switching back to running about halfway through.
Jordan and Kaz Begin to Show Their Dominance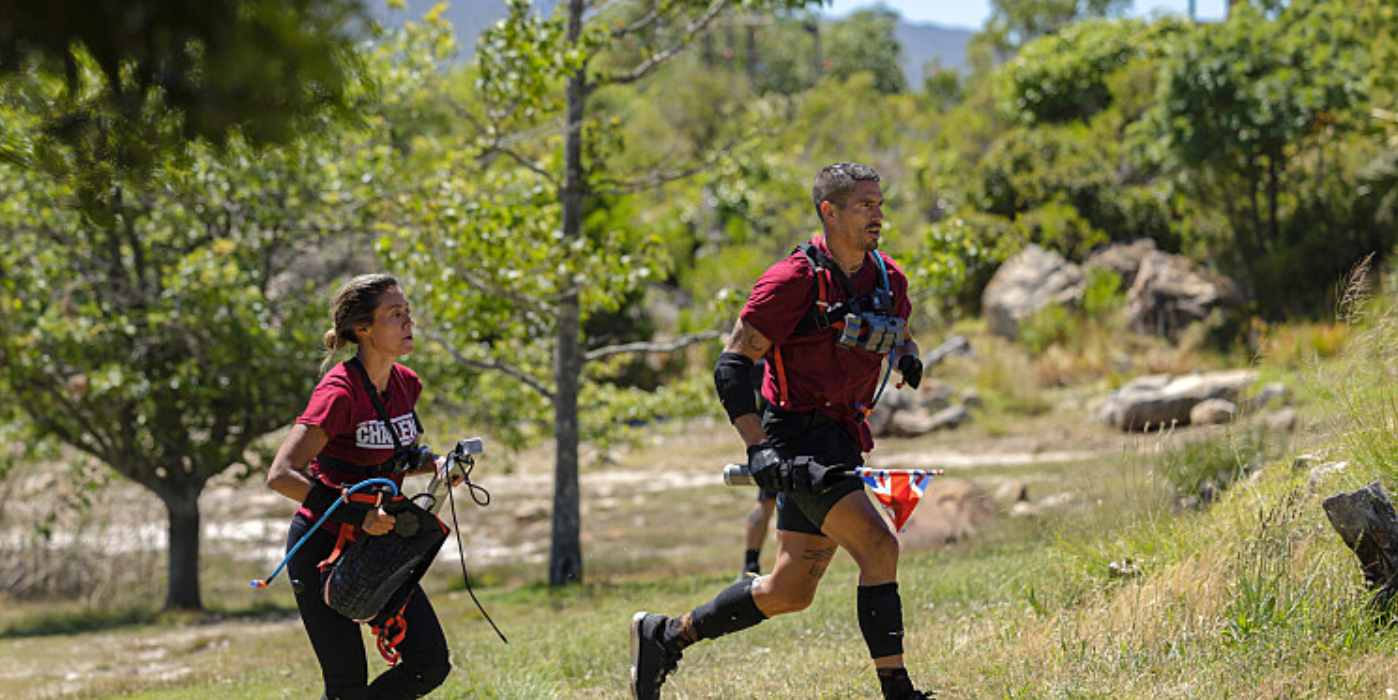 There is a part in every final where one player or one team begins to distance itself. That occurred on the way up the mountain. Kaycee was struggling while Danny also was beginning to feel the strain of this hike. Those two teams were slowed down as a result, while Jordan and Kaz barely showed signs of resistance. Jordan avoided having a major meltdown, which is something that dampened his past teams even as recently as the last season. This allowed Kaz to never feel the pressure of the situation. She even showed her strength on the puzzles along the way as the two really began to hit their stride after showing signs late in the competition that a fracture may be happening.
The distance that they had on the second-place team became obvious, and with that, Jordan and Kaz began their trek down the mountain with the finish line looming with little competition. It was just a matter of battling through their own cramps and pain. This was a performance that may be one of Jordan's finest to date and one that highlighted the talent of Kaz, who kept a relatively low profile during the season.
see more : Sylvester Stallone Is Stuck in the Middle of the Drama in New 'The Family Stallone' Clip [Exclusive]
Jordan and Kaz crossed the line first and took home the $500,000 prize. Tori and Danny, who each won the last season they were on, came in second place; while Kaycee and Troy managed to get themselves over the line in an impressive effort.
Jordan Enters Elite Company on The Challenge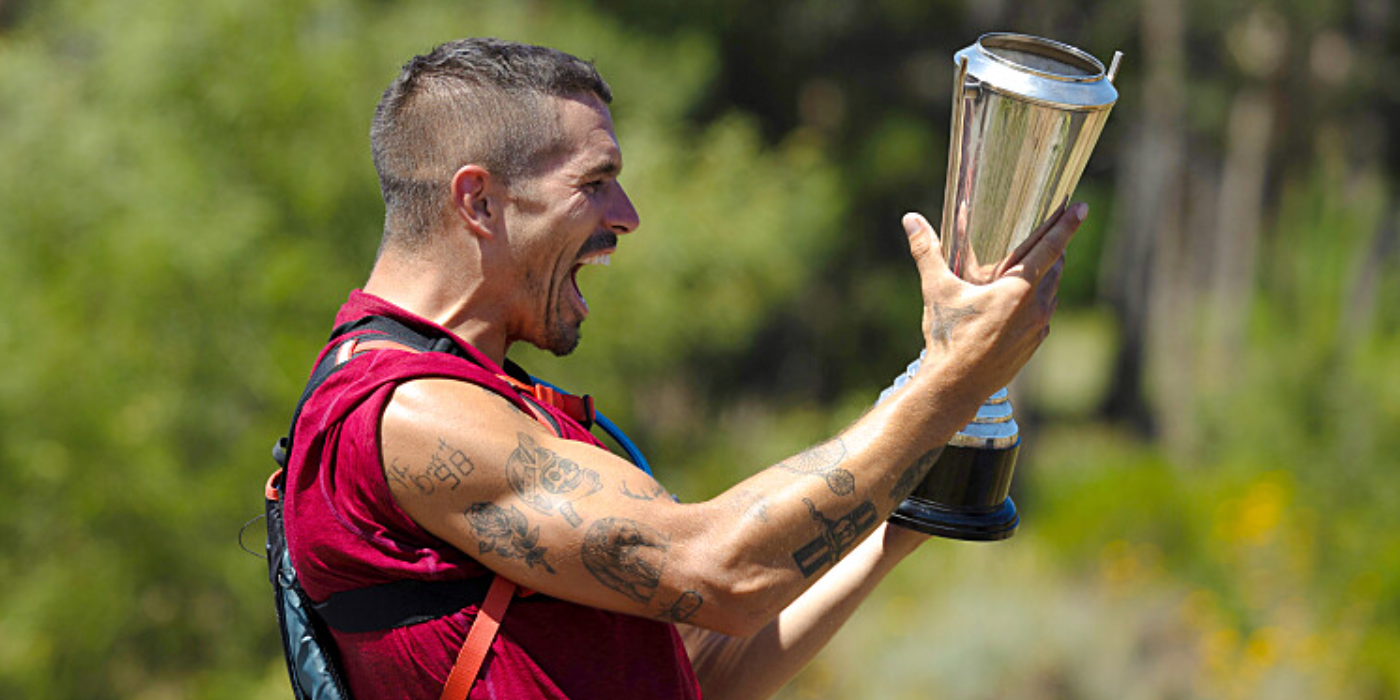 Love him or hate him, Jordan has racked up quite an impressive resume on the MTV series. Over 10 seasons, he has reached the final six times. In those appearances, he has won four times. What maybe was the most surprising part of this season for Jordan was that he never faced much pushback. Typically, he's someone who finds himself targeted because no one runs to compete against him in the end. He managed to get in with the right crowd despite his No. 1 ally, Tori, being partnered with someone who really wanted him out all season. At the end of the episode, Danny even mentioned how this is exactly why they should have got him out when they had a chance.
Jordan and Kaz only went into elimination once this season and held power one time. That speaks to the social game they were able to put together, especially with Kaz having a prior relationship with Theo. The strong players stuck to their word which resulted in a thrilling finale. While some of the greats of the show, such as Johnny Banannas and C.T. Tamburello have won eight and seven times respectively, they also have a much longer track record of seasons. Jordan is on his way to a chance at being considered the best to ever to do it with more seasons under his belt. Regarding Kaz, she now has two wins in two seasons, which puts her in some elite company despite just beginning this journey.
The Challenge: World Championships is available to stream on Paramount+.
Source: https://dominioncinemas.net
Category: REALITY TV