Good news, squirrel friends! RuPaul's Drag Race: All Stars is back. After an iconic "All Winners" season, Drag Race fans are itching to see old favorites fight for the crown. Or, rather, crowns? That's right! Another season, and another twist. Right before elimination is Episode 1, RuPaul explained that this season has a secret competition, "Queen of the Fame Games." This twist puts power in the hands of its notably toxic fanbase, a move that could prove interesting as the season progresses. But it also raises another question. With a twist nearly always guaranteed in All Stars, and occasionally in the main series, one could argue that they can't be considered twists anymore. As the season begins, there is one big question for all Drag Race fans: are these so-called twists keeping the series fresh or distracting from what viewers love about it in the first place?
Oldies, Goodies, & Jimbo's Tiddies: 'RuPaul's Drag Race All Stars' Season 8 Premiere
Who's in the room? They're in the room. The Werkroom, that is. This season's premiere started with everyone's favorite "sssoft and sssupple" legend, Heidi 'n' Closet, throwing immediate shade by highlighting her natural lips, acknowledging the fillers queens often come back to the show with. She was followed by Mrs. Kasha Davis, who shared that she is seven years sober, a commendable feat. OG Drag Race fans are delighted to see some familiar faces in Darienne Lake and Jessica Wild, who are ready to show fans why they deserve to be there. It is also exciting to see Kahanna Montrese, Naysha Lopez, and Monica Beverly Hillz, three beautiful queens who are looking to redeem themselves in the hearts of Drag Race fans, and show them exactly what they are capable of. The "Queen of Broadway", Alexis Michelle, has her game face on and is ready to both be sweet and slay the competition. Lala Ri, a former Ms. Congeniality, known for her incredible design skills, is ready to shed her nice girl title for the crown. Jimbo, reigning queen of tiddies and bologna, is also back and determined not to repeat the mistakes she made in RuPaul's Drag Race: UK vs. the World. Last, but certainly not least, is the lisp that launched a thousand ships with the phrase, "If you don't have star quality, get the fuck out!", Kandy Muse.
This incredible mix of queens hit the ground running with a fashion extravaganza focusing on the past and present, with the most notable looks coming from Kahanna Montrese. That Lil' Nas X look? Oh honey. Tiddies on point. The mainstage challenge was a music one, having the queens write lyrics and choreograph for two versions of the song, "Money, Success, Fame, Glamor", giving us a sneak peek into exactly what the queens are here to bring in season eight. Kahanna Montrese once again gave a performance that shows fans that she is ready to show up and show out. After being named the winner she had to go up against a formidable lip sync assassin, Aja LaBeija, aka Kandy Muse's drag mother. After being properly assassinated by the house of LaBeija, Ru informed all the girls of this season's twist: Queen of the Fame Games. This season's twist allows eliminated queens to continue competing after their elimination by campaigning on social media. The fans will then vote before the finale, and a Queen of the Fame Games will also be crowned.
RELATED: Superstar Queens Cook Up a Storm in First 'Drag Me to Dinner' Trailer
'RuPaul's Drag Race' and the Twist Problem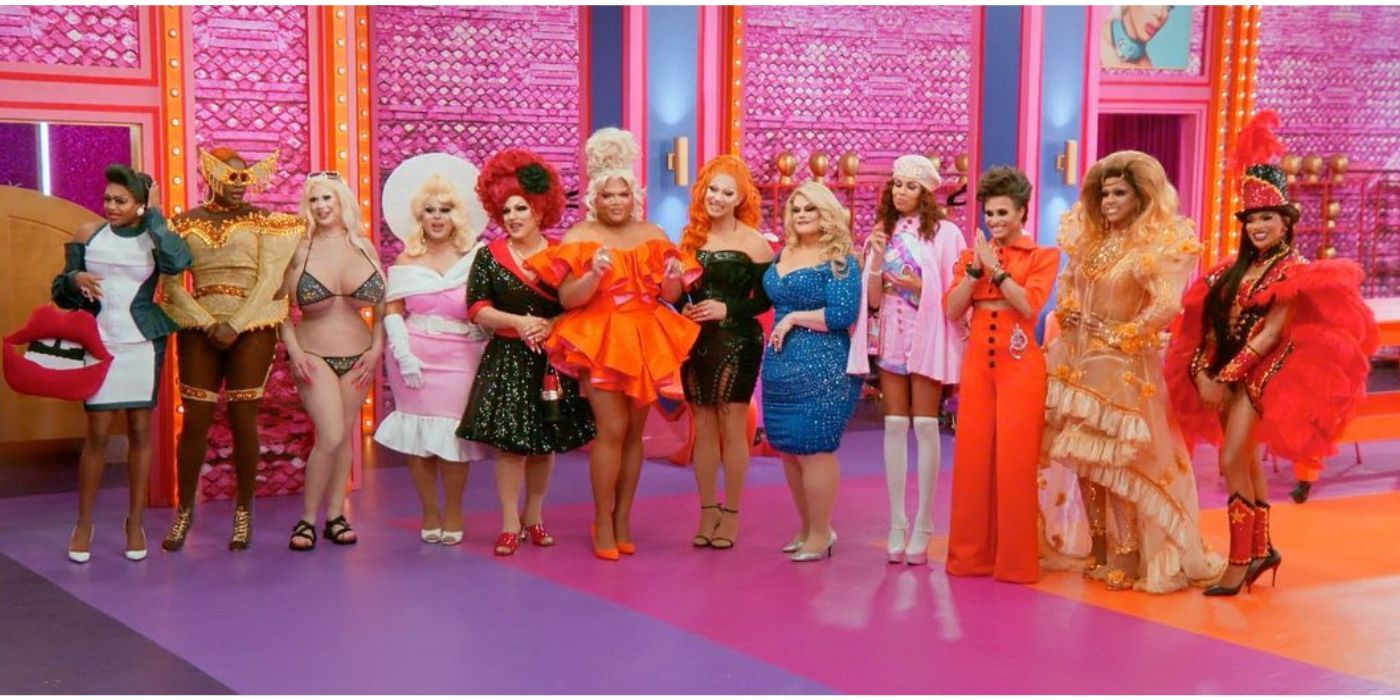 Naysha Lopez says it loud and clear in the premiere episode. "Every All Stars season there's a twist." Which is true. The very first season of All Stars had the twist of forcing the queens to partner up until the end. Season 2 (which is still one of the best All Stars seasons of all time) introduced Drag Race fans to lip-syncing for your legacy, and choosing lipsticks to eliminate a queen each week. Every season, the twist has changed, with some hits and some misses. But can they even be called twists anymore?
What is a twist, exactly? When it comes to storytelling, a twist is defined as, "An unexpected occurrence or turn of events in the story that completely changes the direction or outcome of the plot from the direction it was likely to go." The key word is "unexpected." Season 1's twist was definitely unexpected, as viewers had never seen the queens forced to partner up for a full season. Season 2's twist was surprising because fans had never seen the queens eliminate each other. Season 3's twist was an odd choice, leading to a finale in which fans still feel that a certain queen was robbed of the crown. Season after season, twist after twist, fans and contestants have grown accustomed to RuPaul providing a seasonal twist. They are expected and anticipated, which defies the meaning of the word. The twists aren't twisting. They are consistent in All Stars and have also leaked into the regular Drag Race seasons. Who can forget that confusing "Pork Chop Loading Dock" twist, which led to the longest season in Drag Race herstory? There was also the recent Willy Wonka twist in Season 14 that involved a golden chocolate bar, which also felt silly. In fact, the only twist that was actually enjoyable was last season's All Stars, one in which none of the queens were eliminated, allowing fans to enjoy a stellar season of performances from winners of competitions past. At this point, it seems like an actual twist in a Drag Race season would be having no twist at all.
Tiddies in a Twist: Toxic 'Drag Race' Fans Hold The Power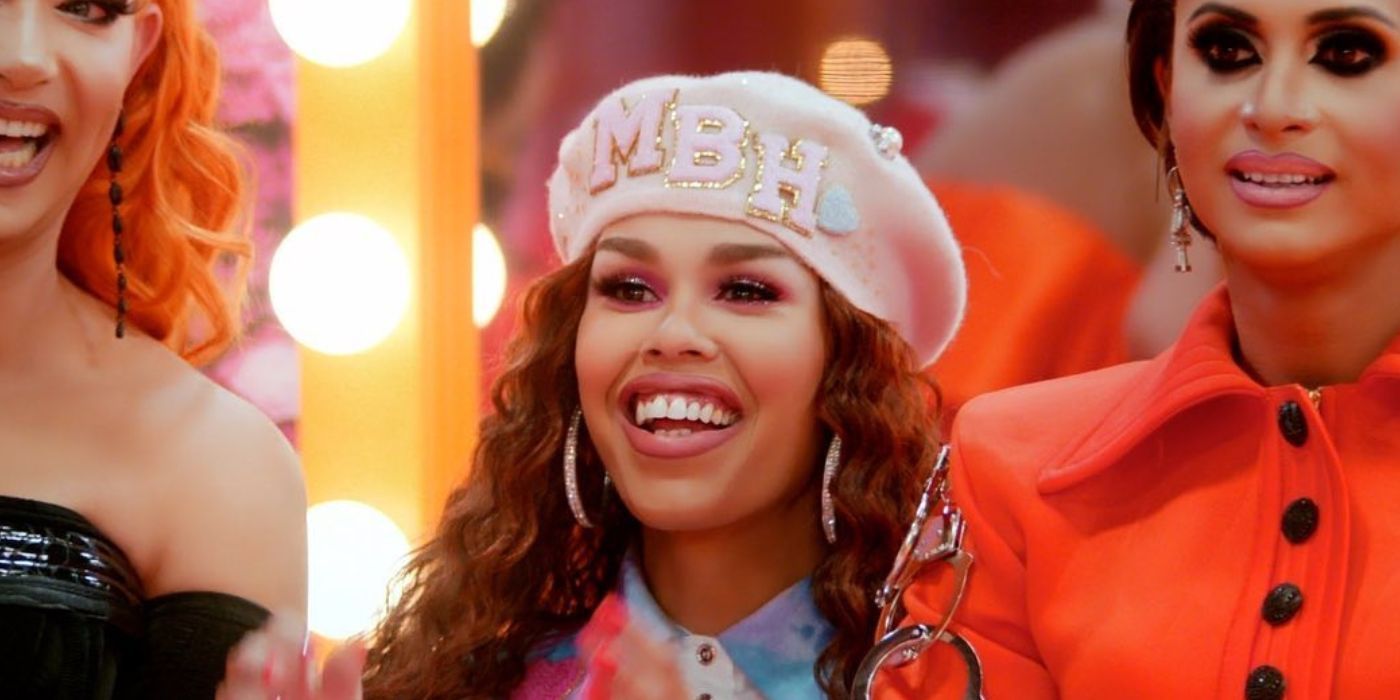 The Queen of the Fame Games twist essentially allows the eliminated queens to campaign for themselves via social media as the season moves on. Over the past decade, the fan base of RuPaul's Drag Race has gone from adoring to downright mean. The bullying has gotten so bad that many queens have received threats of physical harm from so-called fans of the show. It is highly possible that this twist will lead to even more toxic behavior than usual, but only time will tell. One can only hope that this toxicity is put aside for the sake of all the queens, who are talented and incredible people who deserve to focus on their careers, not internet bullies that think they are fans.
Ultimately, time will tell how the fans will choose their Queen of the Fame Games. The premiere already provided a strong contender for the title, as Monica Beverly Hillz confession in the Untucked Lounge was heartfelt and compelling enough to already make one root for her. Twist or no twist, fans better hold on to their real or proverbial tiddies, as this season is bound to be an interesting one.
Source: https://dominioncinemas.net
Category: REALITY TV