Kathy Bates is undoubtedly one of the most skilled and talented actresses in the industry today, with a successful career spanning over 50 years. Before pursuing acting, the star studied theatre and later moved to New York City to create her dream career. Her breakthrough role came in the form of a movie adaptation of Stephen King's Misery, which earned Bates the distinction of being the first woman to win an Academy Award for Best Actress in a horror/thriller genre picture.
Even after decades in the industry, this award-winning actress continues to flourish in her craft to this day. Some of her recent works include the coming-of-age film Are You There God? It's Me, Margaret, and drama The Miracle Club. Furthermore, Bates is set to lead the upcoming gender-swapped Matlock, a reboot of the classic series of the same name. With a plethora of iconic roles under her belt, it's difficult not to be captivated by this actress' filmography; to celebrate her talents, we revisit some of her best movies.
15
'The Highwaymen' (2019)
This untold true story about the lawmen who brought down the infamous American robbery team Bonnie Parker and Clyde Barrow, directed by John Lee Hancock, counts on many well-known faces and makes for a good way to kill time.
Although slow-moving (some may find it slightly boring), this sincere character-driven period piece is still enjoyable. Part of what makes it good is the way it flips the script and presents viewers with an innovative take on the story we all know. In The Highwaymen, the talented actress plays Miriam "Ma" Ferguson, the first elected female chief executive of Texas.
14
'Shadows and Fog' (1991)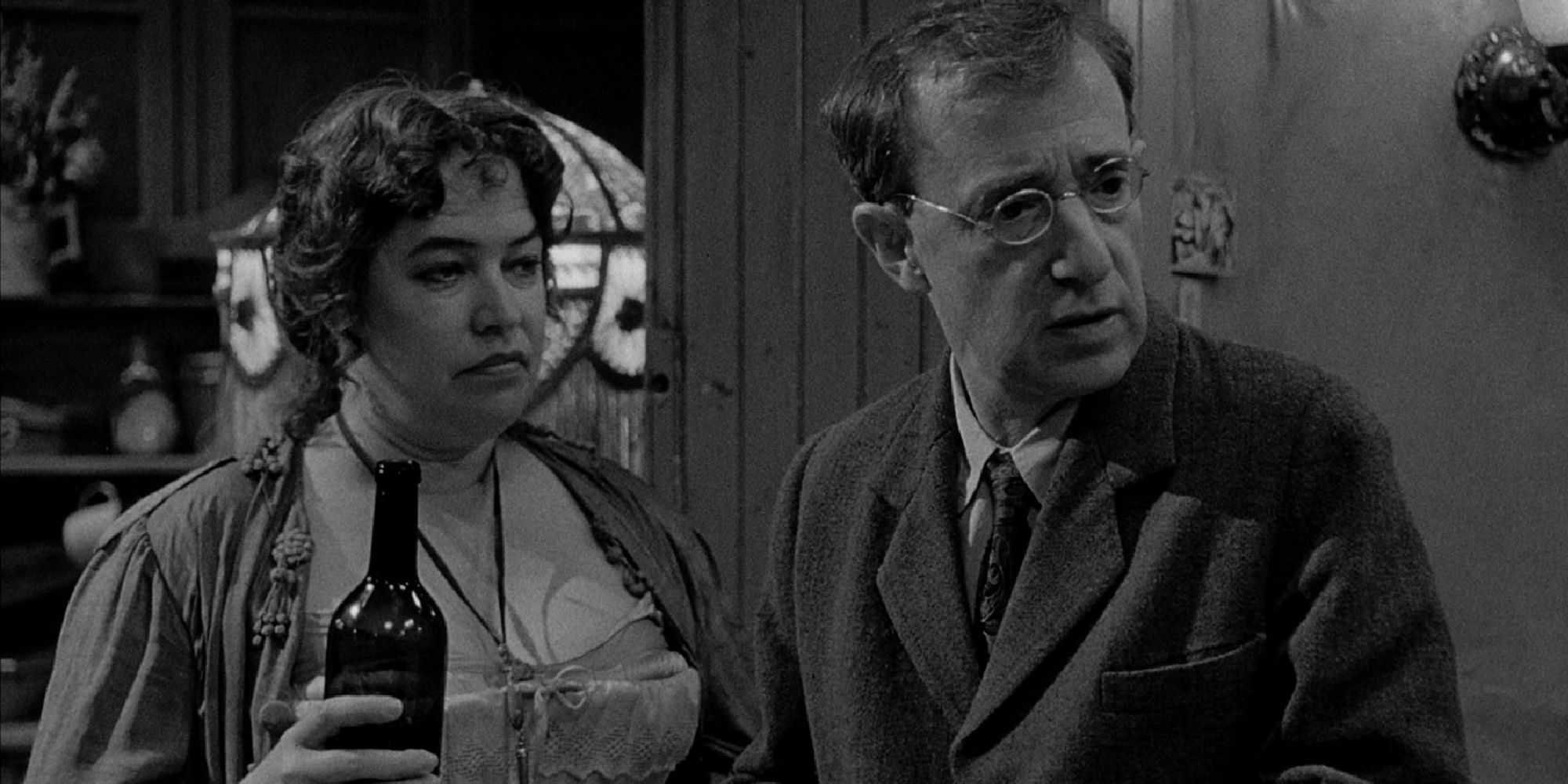 Shadows and Fog is a 1991 black-and-white comedy that illustrates a bookkeeper's quest to find a vigilant group determined to catch a murderer after being awakened by his neighbors who ask for his help.
This tribute to German Expressionism by the controversial filmmakerWoodyAllen, in which the talented Kathy Bates plays a sex worker, is considered one of his most underappreciated works by critics. Nevertheless, it is definitely not for everyone; instead, it is the type of movie that you either love or hate.
13
'On the Basis of Sex' (2018)
This great female-directed drama led by Felicity Jones serves as a biography of Ruth Bader Ginsburg, introducing viewers to the American lawyer and jurist's fight for equal rights including the cases she handled throughout her extraordinary career.
Even if slightly cheesy and not groundbreaking or revolutionary, Mimi Leder's inspirational film makes for a fascinating and not-so-subtle biopic about the timeless wrestle to finally be heard. It is well acted, featuring great performances from those involved — including Bates, who plays attorney, judge, feminist, and political activist DorothyKenyon — and succeeds in telling an important story.
12
'Midnight in Paris' (2011)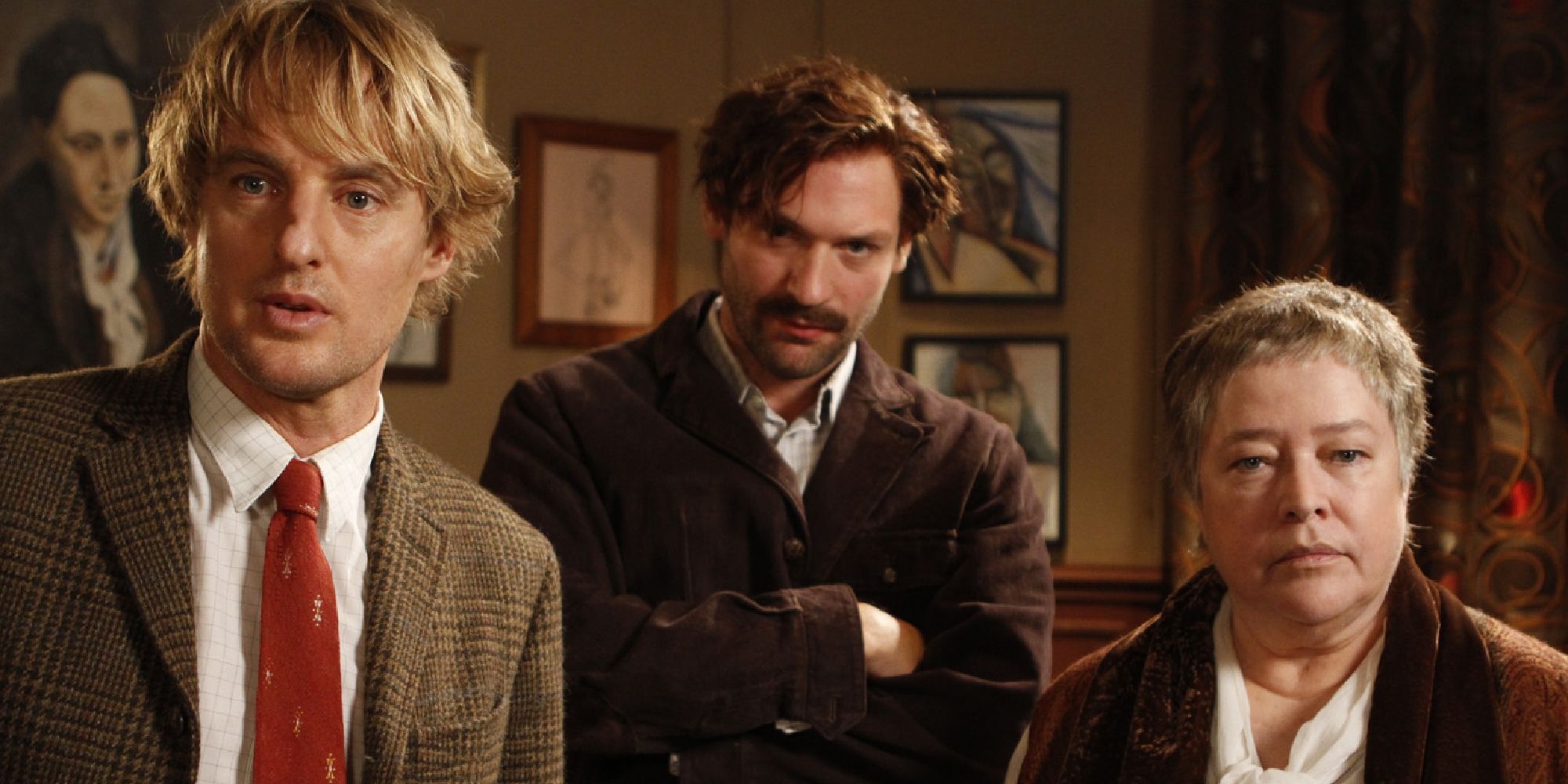 Also directed by Allen, comedy fantasy Midnight in Paris is an unconventional film of its genre following a nostalgic screenwriter (Owen Wilson) who experiences a strange phenomenon where he is transported back to the 1920s every day at midnight.
RELATED: Best Time Travel Movies Ever Made, RankedThis whimsical love letter to the city of love makes for an entertaining easy viewing featuring some well-known faces in the industry, including Rachel McAdams, Bates, and Tom Hiddleston. Although a bit silly at times, Midnight in Paris is a great tirbute to Paris and pays homage to different big names in literature, including GertrudeStein, brought to life by Bates.
11
'Come Back to the 5 and Dime, Jimmy Dean, Jimmy Dean' (1982)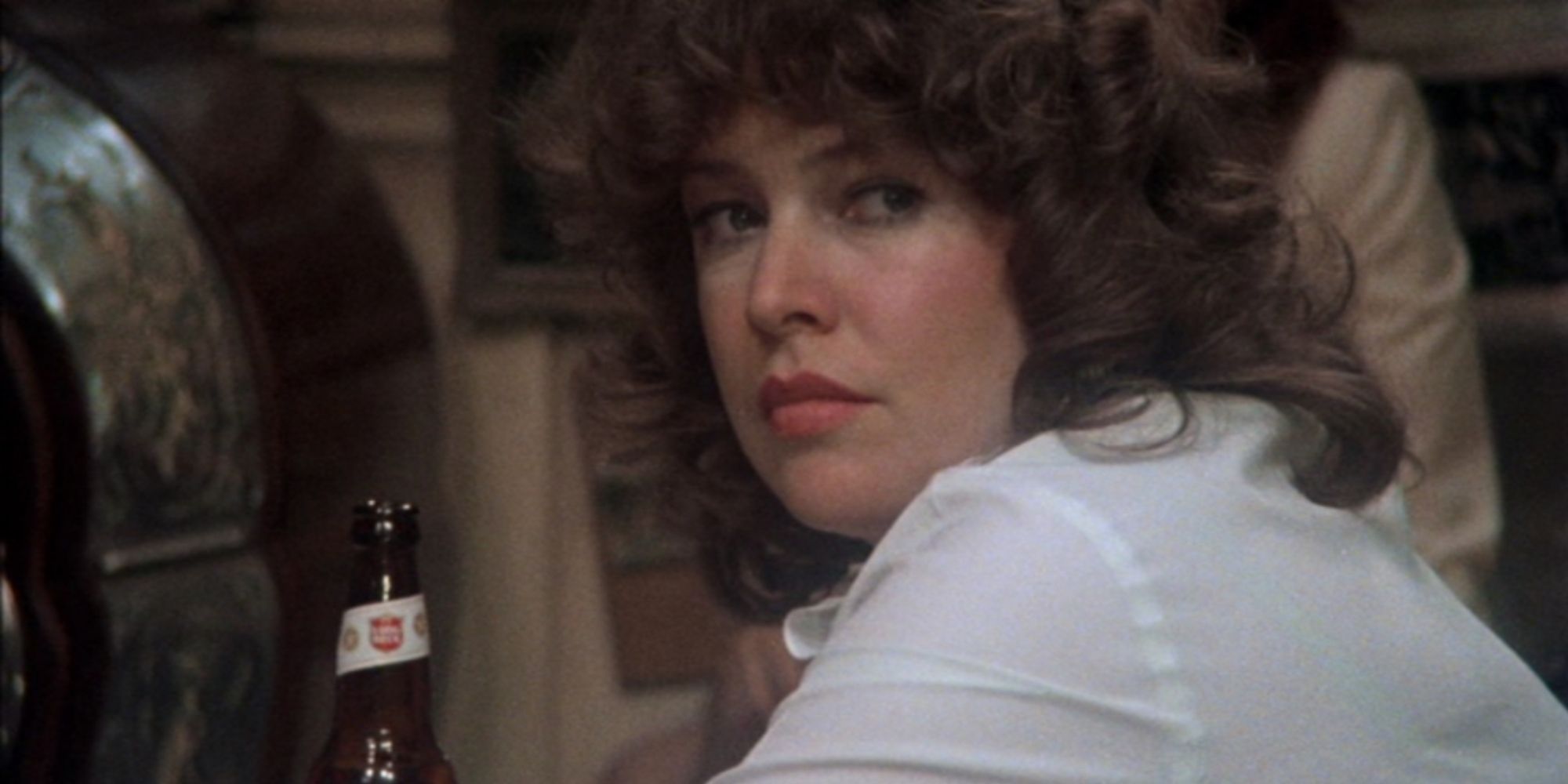 see more : The 30 Best War Movies of All Time, Ranked
In this incredibly entertaining 20th-century comedy drama by Robert Altman, a group of passionate fans gather to reconnect on the 20th anniversary of James Dean's passing.
Come Back to the 5 and Dime, Jimmy Dean, Jimmy Dean is perhaps not as long as its title, but it is assuredly as original and creative. Featuring fantastic performances from those involved and exceptional dialogue to match, this often-forgotten gem makes for a fantastical, moving, and smart watch.
10
'At Play in the Fields of the Lord' (1991)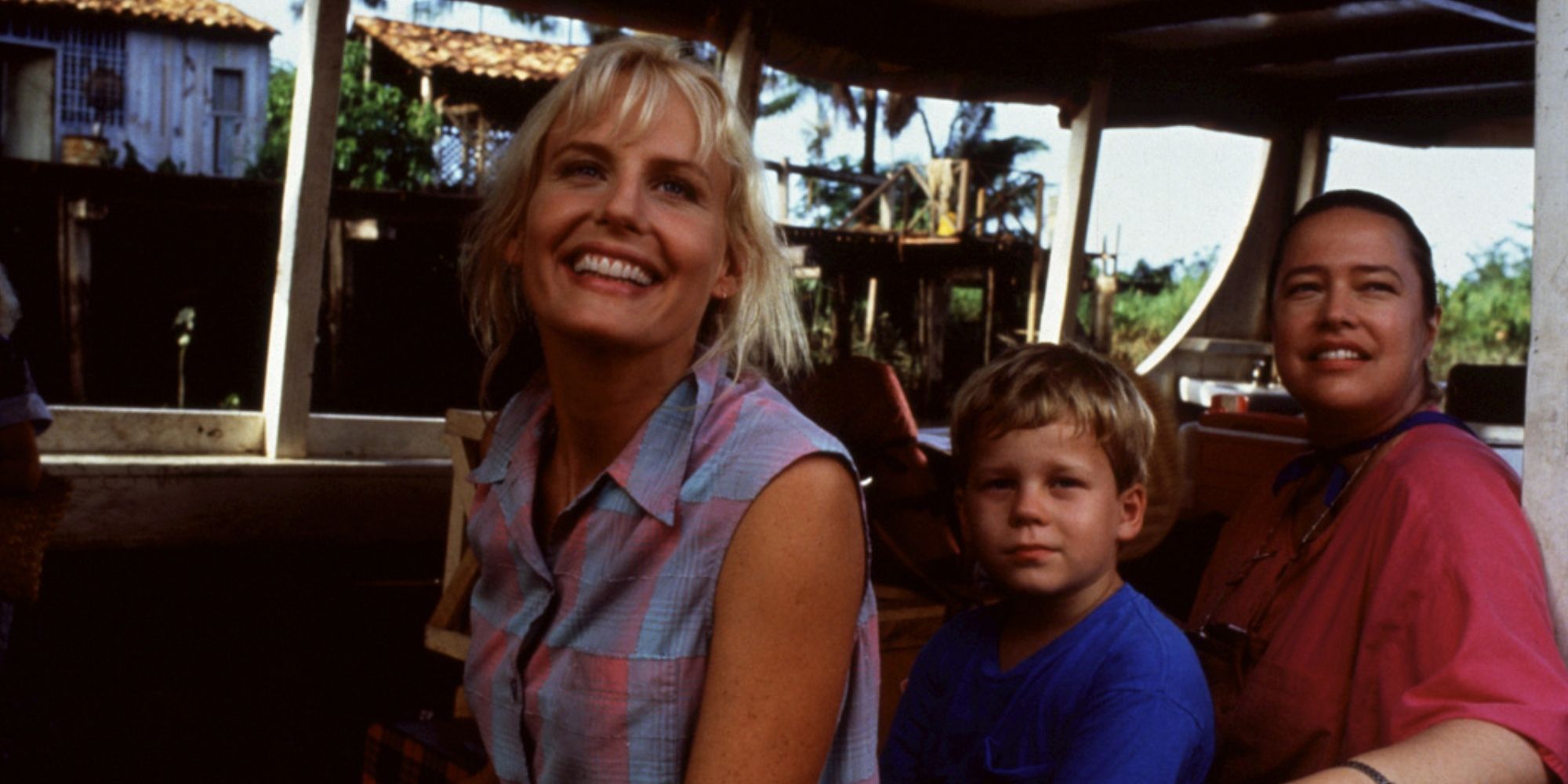 At Play in the Fields of the Lord is a dramatic adventure film that takes place in the 1960s, and follows Martin Quarrier (Aidan Quinn), a missionary, as he travels to Brazil with his wife Hazel (Bates) and their son Billy (Niilo Kivirinta) to convert the Niaruna people.
This Greek tragedy located in the Amazon provides food for thought about cultural conflict and power, as well as its consequences. Featuring a great script, this believably accurate story sends out an interesting message on faith and beliefs.
9
'Primary Colors' (1998)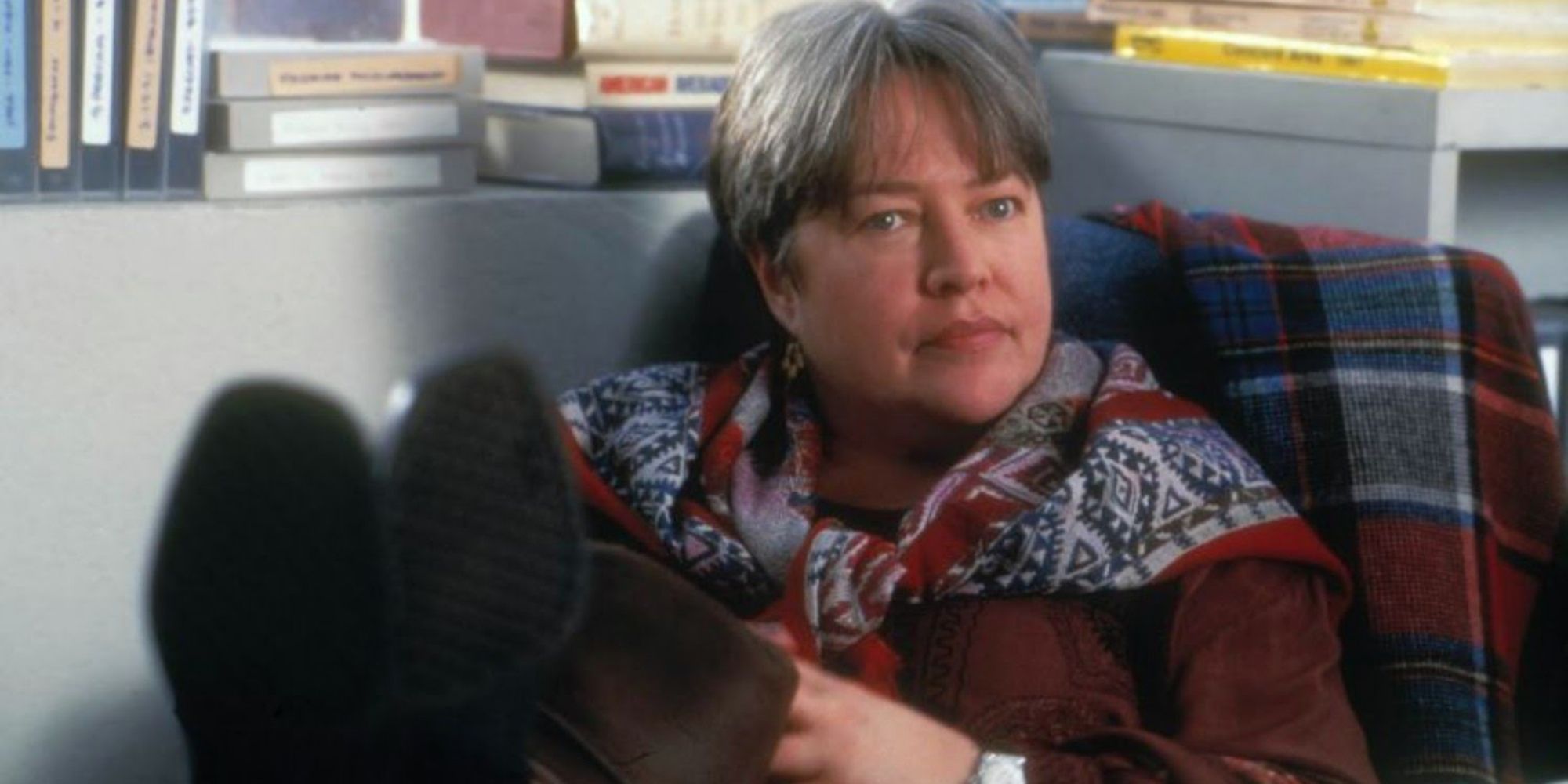 In Mike Nichols' smart political comedy-drama, Primary Colors, Jack Stanton (John Travolta) is a presidential candidate whose campaign is observed by a young man named Henry Burton (Adrian Lester). However, Stanton's biggest challenge is perhaps facing the challenge of addressing a sex scandal that arises during the election.
Loosely based on Bill Clinton's 1992 presidential campaign, Primary Colors provides viewers with an outlook on the nature and shadow sides of contemporary American politics. Although a satire, Nichols' 1998 remarkably well-acted (featuring a ton of memorable Kathy Bates lines as the troubleshooter Libby Holden) manages to be even moving at times.
8
'Titanic' (1997)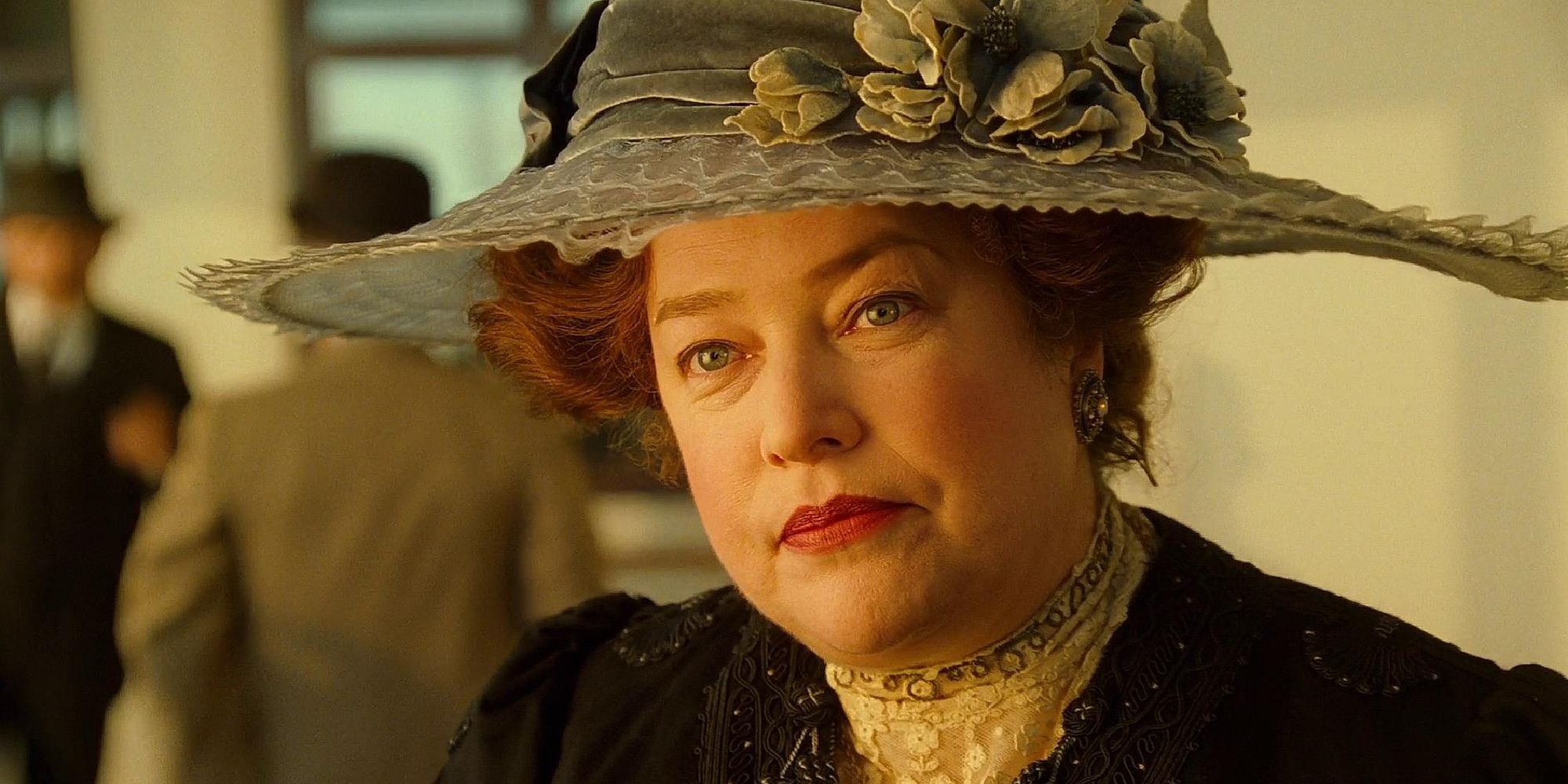 A timeless classic blockbuster, James Cameron's iconic love story based on the recounts of the sinking of the titular ship incorporates both historical and fictionalized elements. It mostly centers on a seventeen-year-old aristocrat (Kate Winslet) who falls in love with a good-hearted but poor artist (Leonardo DiCaprio) aboard the luxurious, doomed cruise.
RELATED: Is 'Titanic' Actually a Timeless Love Story?
A commercial and critical success featuring great acting performances, including Bates as the American socialite and philanthropist MollyBrown, Titanic remains one of the most talked-about disaster movies of all time thanks to its memorable storyline that has managed to touch many hearts in the audience.
7
'Richard Jewell' (2019)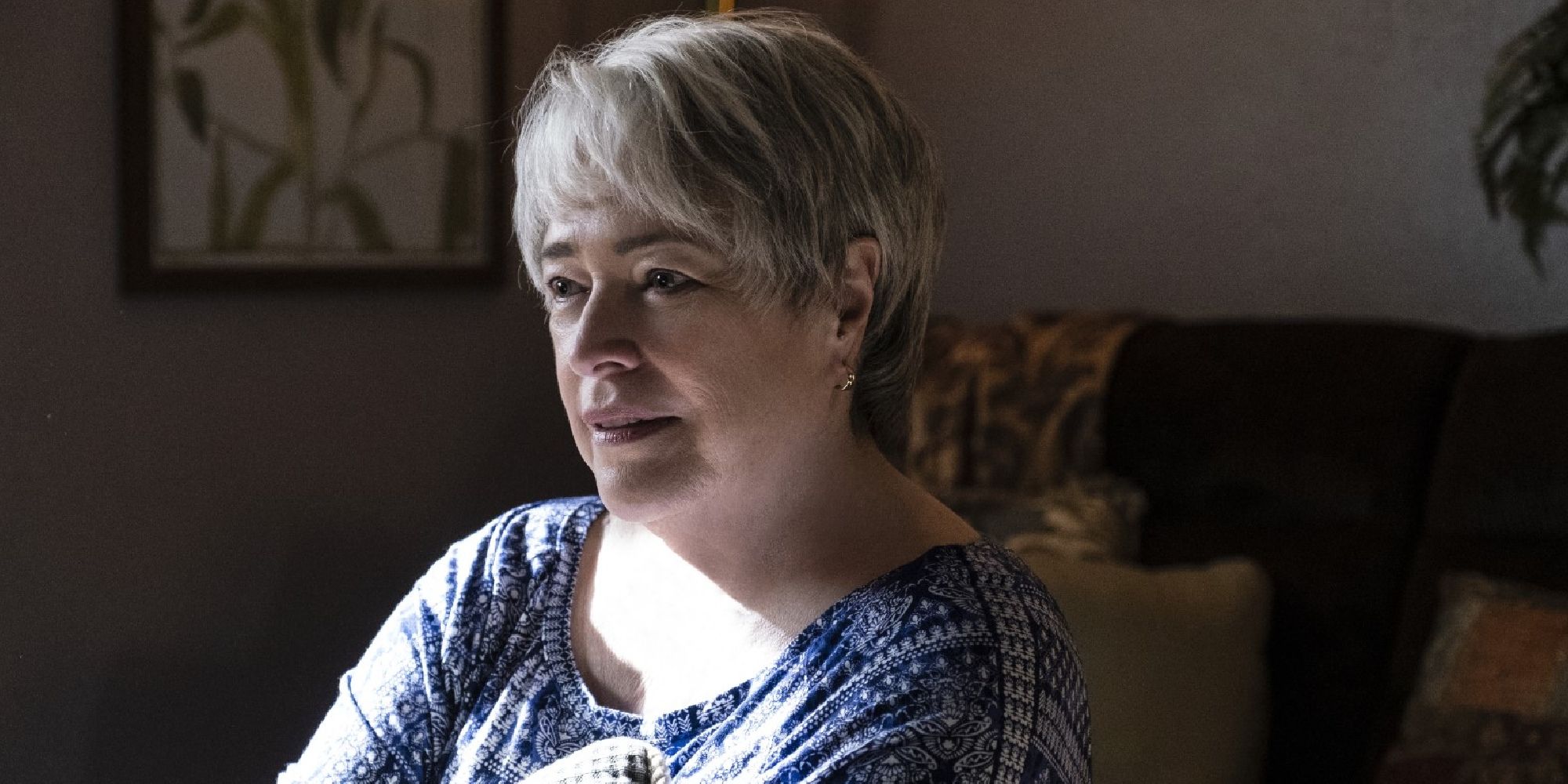 One of Bates' most critically acclaimed features of recent times, Richard Jewell follows the real story of Richard Jewell (played by Paul Walter Hauser), a security guard who discovered a backpack full of explosives at the Atlanta Summer Olympics of 1996 and raised the alarm before the bomb exploded.
With amazing direction by ClintEastwood, this incredibly acted tale about investigations gone wrong makes for an incredibly powerful, humane, and sincere viewing experience. It also features one of Bates' strongest roles, with the actress stealing the spotlight whenever she steps on the screen.
6
'Revolutionary Road' (2008)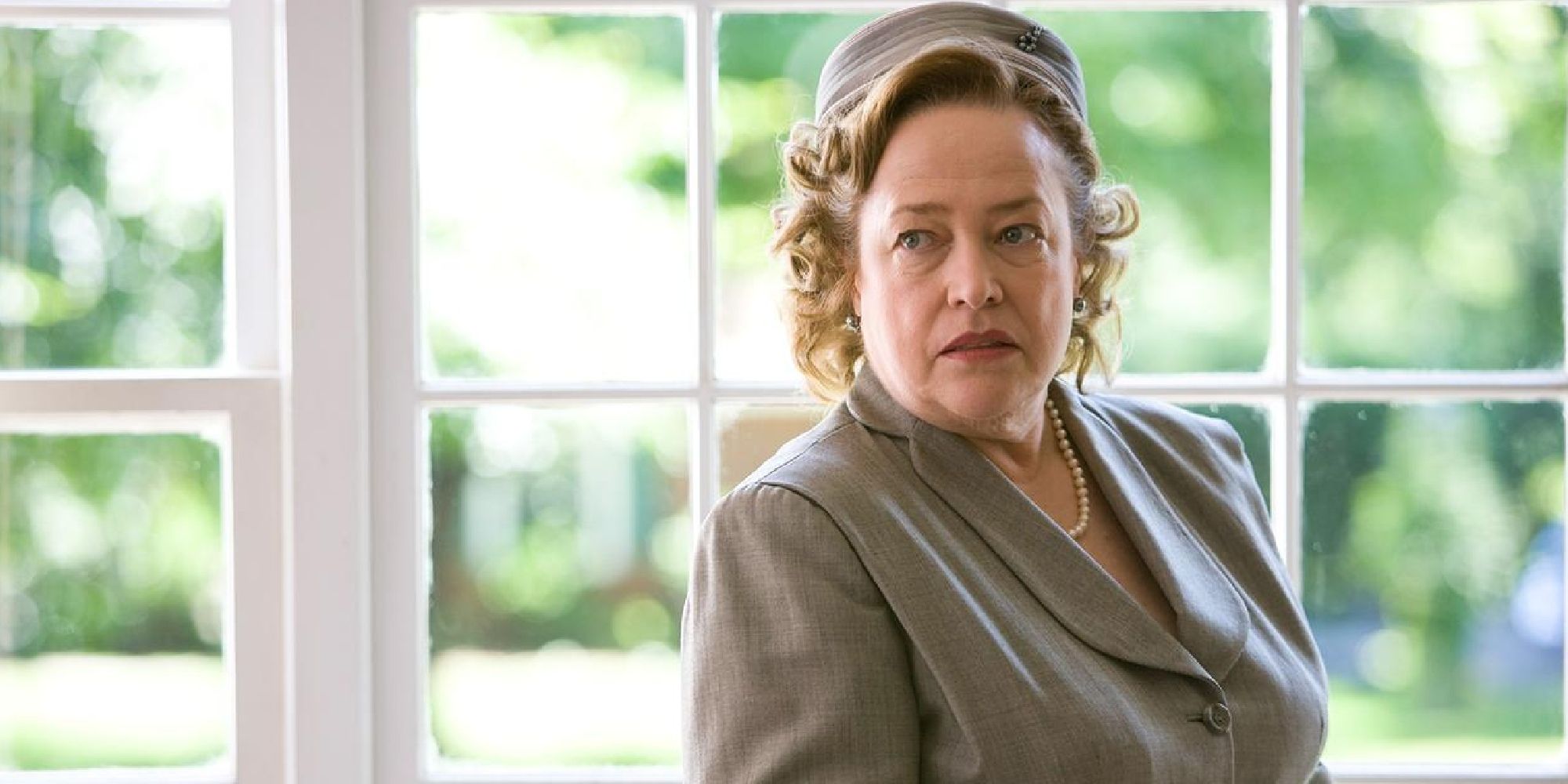 Bates' second film in which DiCaprio and Winslet also star follows a young couple residing in a Connecticut suburb during the mid-1950s as they are faced challenges in reconciling their personal issues while simultaneously raising their two children.
see more : 10 Best Teen Queer Couples in Television
Tackling marriage, forgiveness, and loneliness, this intelligent and touching flick features top-notch writing and equally great acting. In Sam Mendes' Revolutionary Road, the iconic actress masterfully plays Helen Giving, a woman who helps the couple buy their home at 115 Revolutionary Road.
5
'About Schmidt' (2002)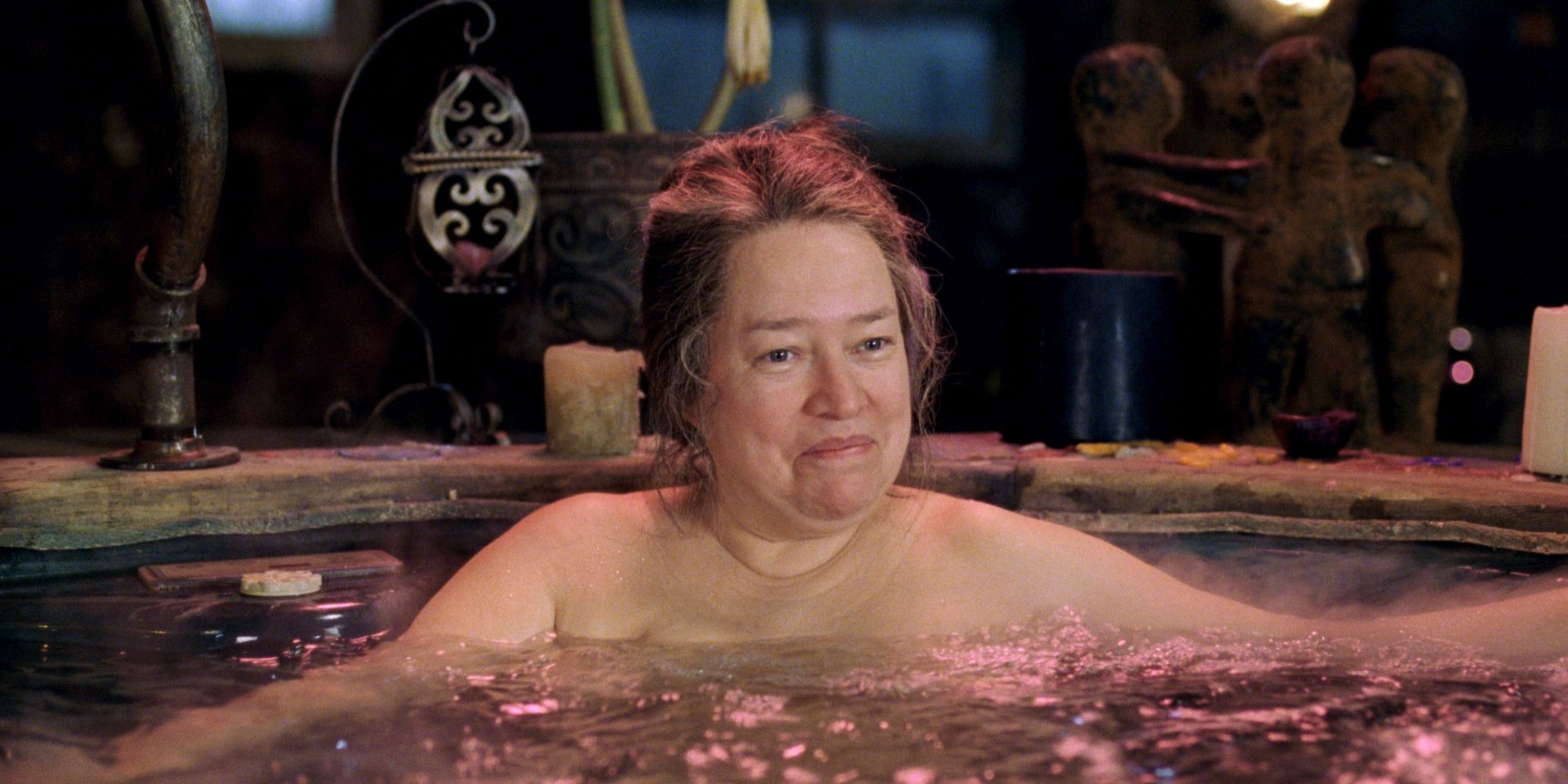 This humorous character study by Alexander Payne stars Jack Nicholson as the lead character, Warre Schmidt, who, after leading a safe and predictable life, is forced to reflect on his marriage, his existence, and his relationship with his estranged daughter.
A masterclass in acting, About Schmidt features not only one of Nicholson's best roles to date but also offers audiences a fantastic performance by the versatile Bates, who plays the aging but free-spirited Roberta Hertzel. All in all, Payne's movie offers audiences a must-see emotional, human story at its heart while subverting genre expectations.
4
'Are You There God? It's Me, Margaret' (2023)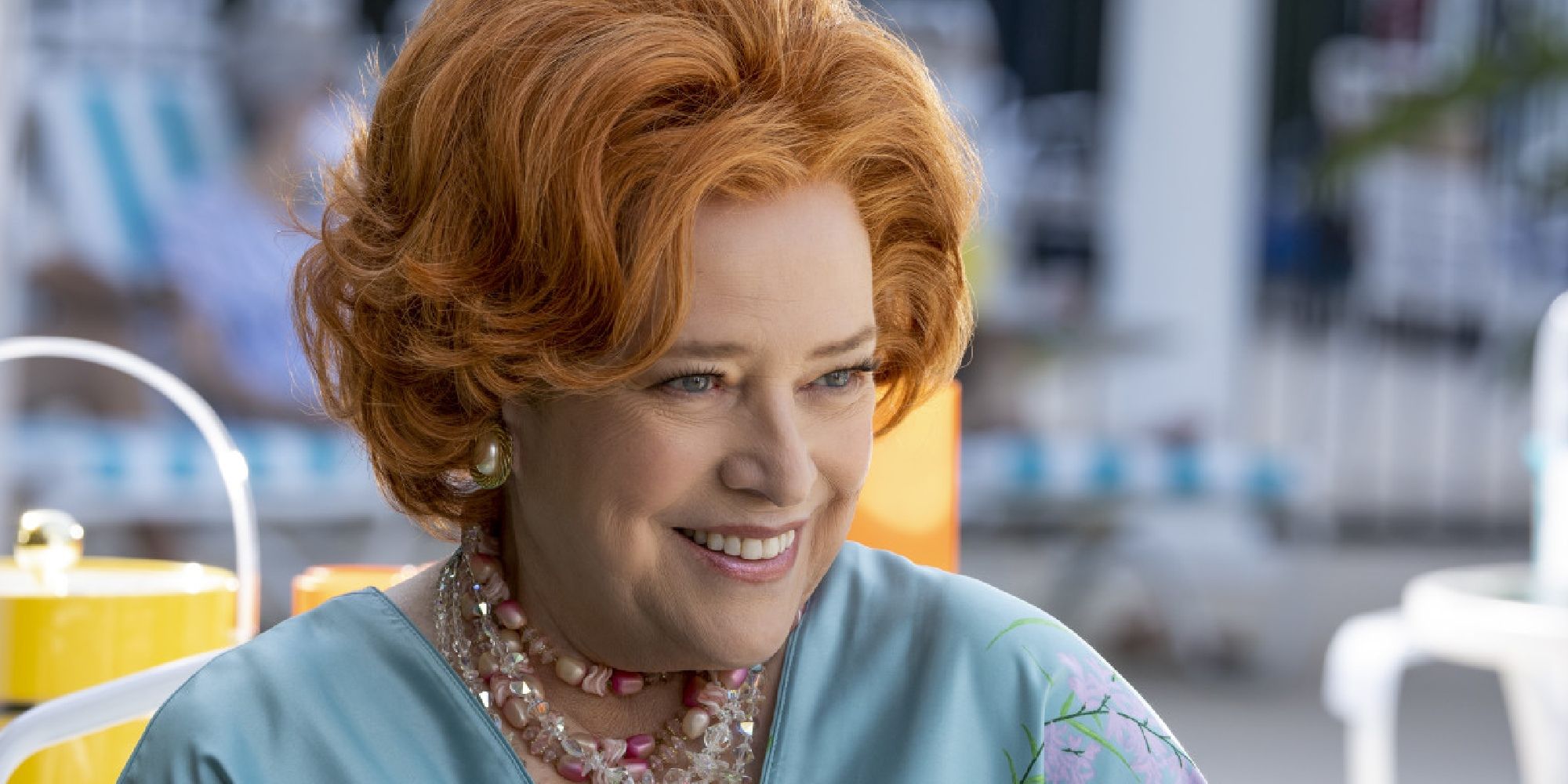 Are You There God? It's Me, Margaret is one of 2023's brightest surprises so far. The film follows an 11-year-old girl's (Abby Ryder Fortson) journey after her family relocates from the city to the suburbs. This forces her to adjust to new friendships, emotions, and the onset of puberty.
RELATED: Best Period Coming-of-Age Movies & TV Shows
An incredible coming-of-age and period piece the same, this excellent KellyFremonCraig adaptation of Judy Blume's novel of the same name is innocent, sweet, and wholesome, featuring Bates as Grandma Sylvia. On top of this, it is also a fun and moving story that remains true and relevant to today's audiences.
3
'Fried Green Tomatoes' (1991)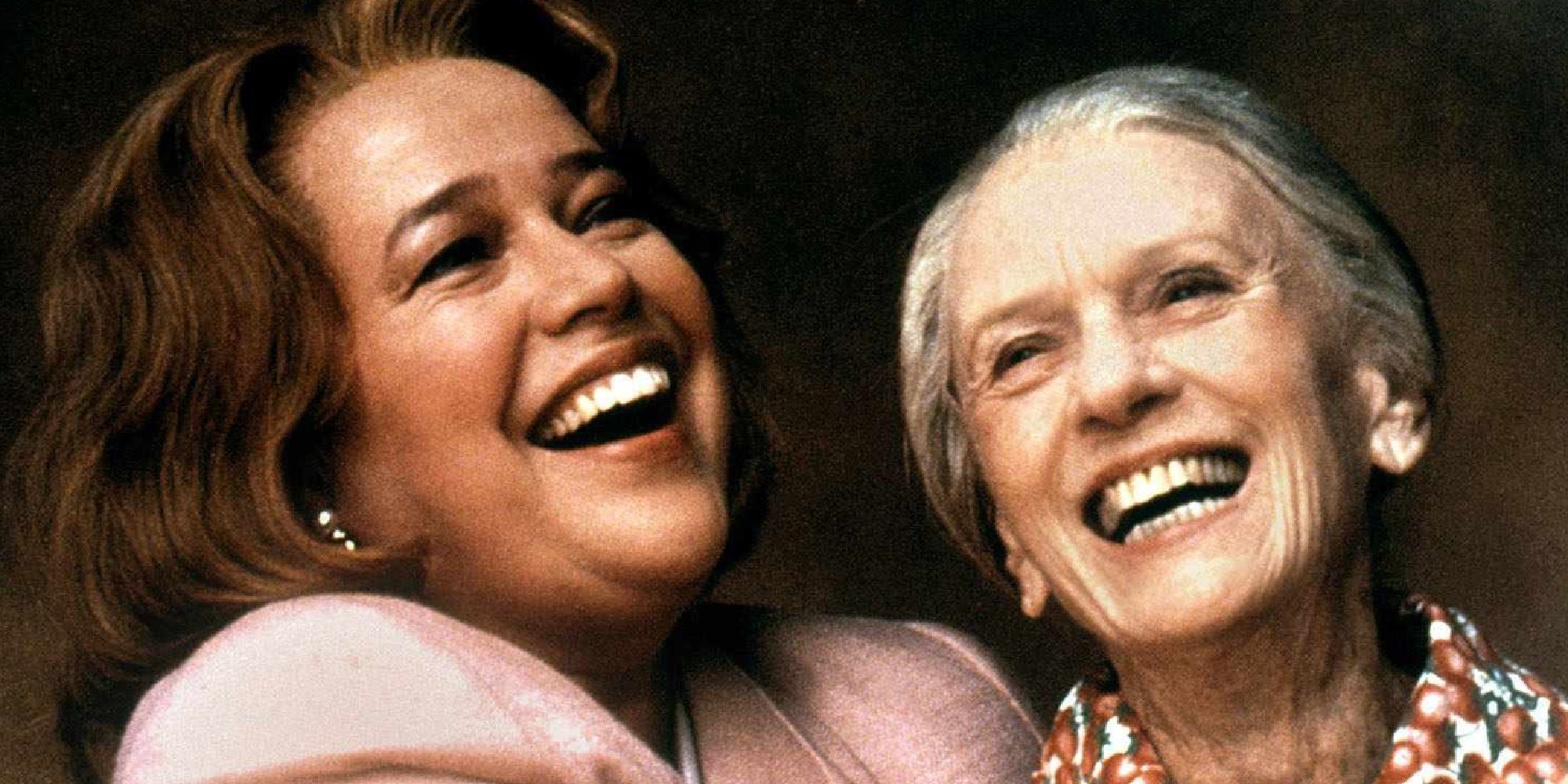 Jon Avnet's Fried Green Tomatoes centers on a discontented housewife (Bates) who becomes friends with a charming elderly woman (Jessica Tandy) in a nursing home. The old lady shares fascinating stories of people she knew, which captivates Evelyn's attention.
Celebrating friendship and human connection, this 1991 feature counts on memorable powerhouse performances by both leads in addition to an enjoyable, lovable, and engaging narrative that could only result in a memorably touching sisterhood tale.
2
'Dolores Claiborne' (1995)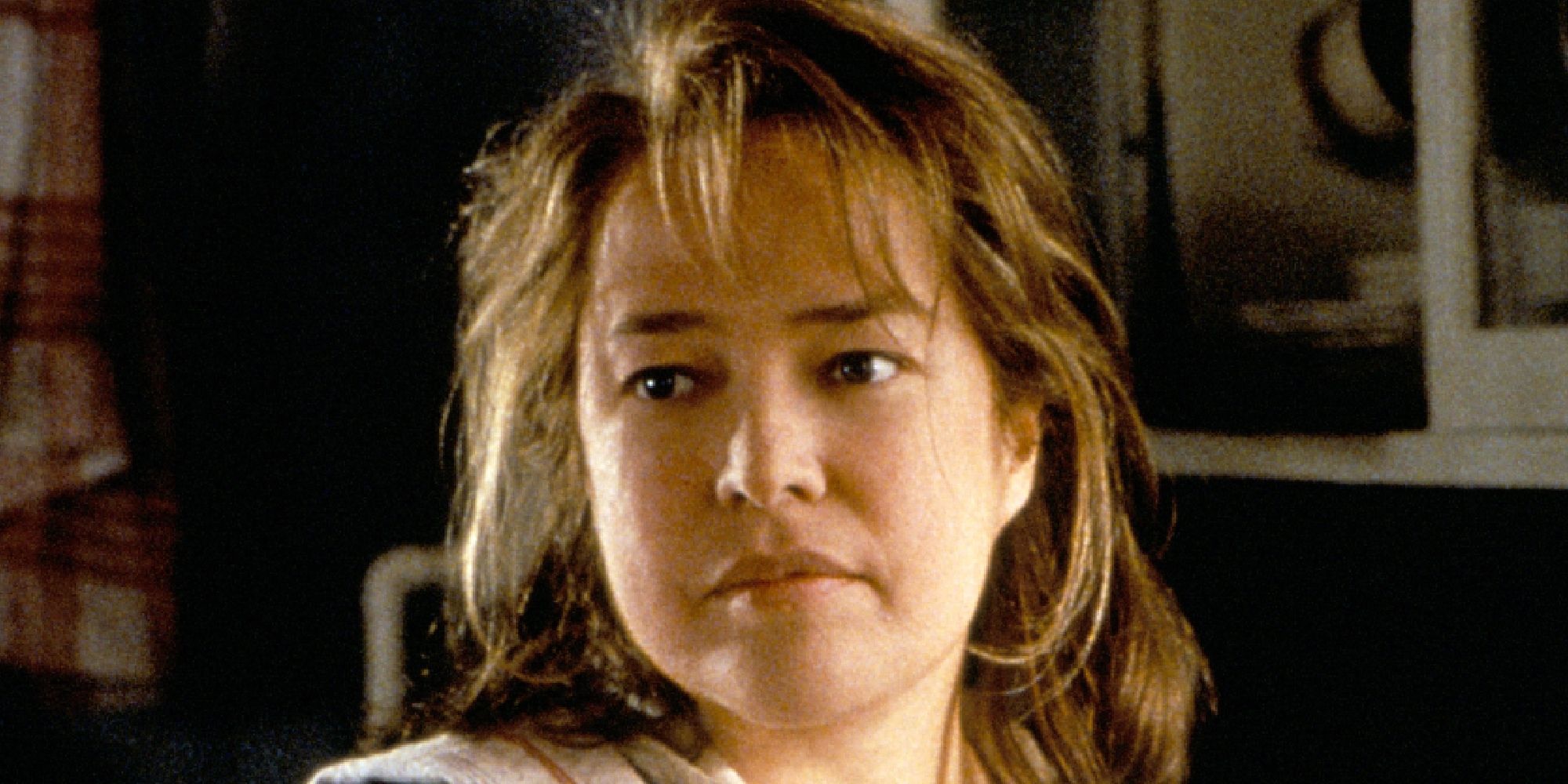 A gripping crime drama and psychological thriller (a very underrated one at that) based on a Stephen King work (featuring a role the author wrote with Bates in mind), Dolores Claiborne follows a big city reporter who visits a small town where her mother has been detained for the murder of an old woman for whom she served as a housekeeper.
Definitely one of Bates' most intriguing roles and best performances (fun fact: it is her favorite as well), this Taylor Hackford feature is melancholic and intense, providing audiences with a thrilling time throughout its entirety.
1
'Misery' (1990)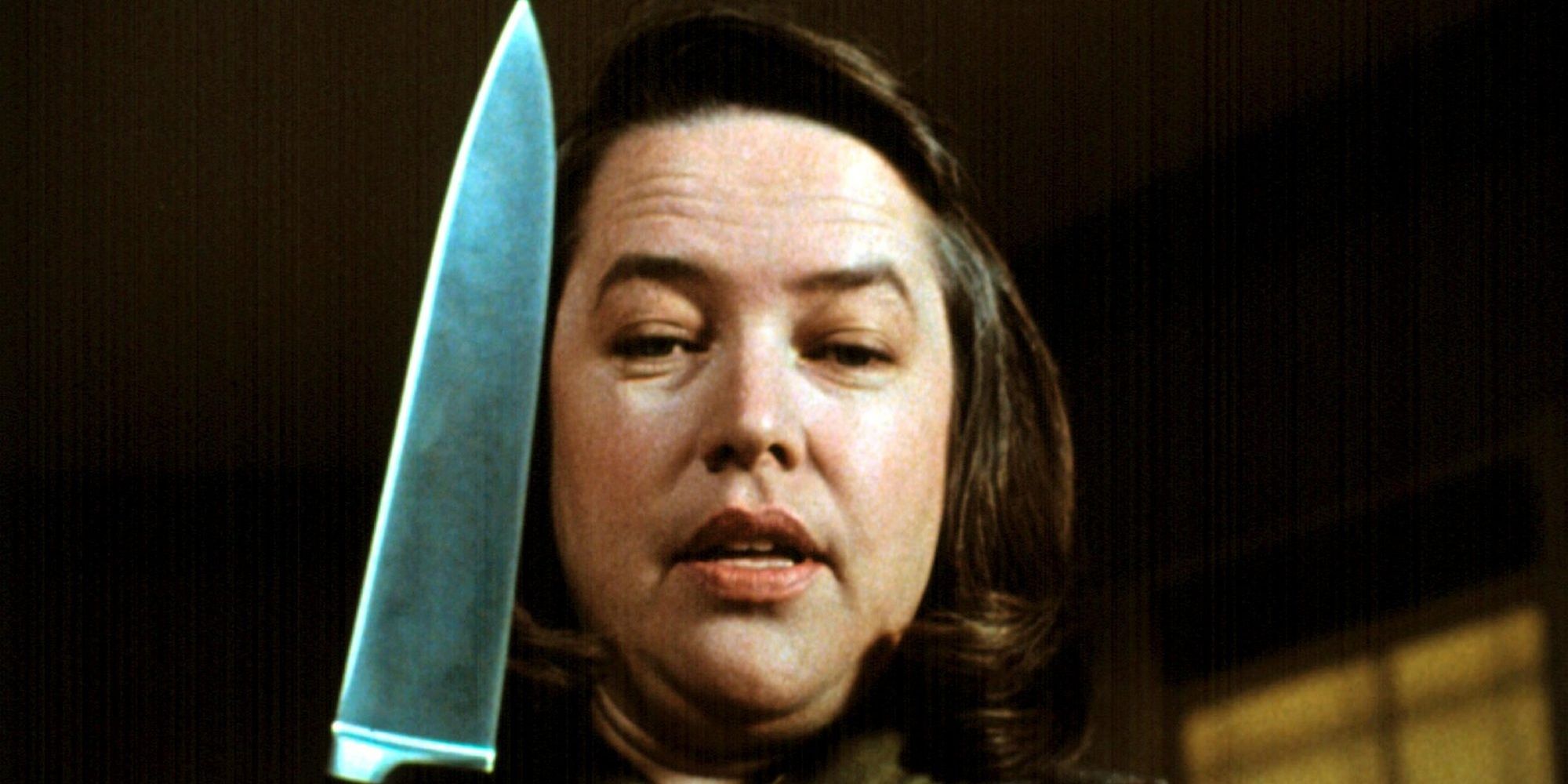 The film that brought the star to the spotlight, Misery, was the first Stephen King adaptation that Bates partook in. This frightening kidnapping flick centers on a famous author (James Caan) who realizes that the treatment he is receiving after being saved from a car accident is a nightmarish tale of confinement and abuse.
Incredibly eerie, haunting, and captivating, this classic drama thriller by RobReiner remains the project that stands out most in Bates' career, even after all these years, given the superb performance she delivers and its unforgettable narrative.
NEXT: Supporting Actors Who Shined In a Lead Role
Source: https://dominioncinemas.net
Category: Lists