This October, the Walt Disney Corporation will hit its 100-year anniversary. As such, it's as good a time as any to highlight the talented actors who lent their voices to the company. Combined with Disney's top-notch animators, they created some of the most iconic and beloved animated characters ever.
It's natural to focus on prominent voice actors in Disney's recent movies, such as Paige O'Hara from Beauty and the Beast, or Idina Menzel from Frozen. However, the voices who brought to life classic characters from the Golden Age to the Dark Age deserve to be recognized, as they paved the way for modern talent.
12
George Sanders
During the Russian Revolution of 1917, George Sanders and his family fled the country and immigrated to Brittain. He cut his teeth as a stage actor before transitioning to film. Thanks to his deep voice and upper-class accent, he was usually cast as the sophisticated villain, until he lost his battle with depression in 1972.
Sanders only voiced one Disney character, the tiger Shere Khan from The Jungle Book. Though he only appears in the last third of the movie, his presence was felt by how the other characters spoke of him in fear. Sanders' performance confirmed those fears, as every word spoken is intelligent, arrogant, and said with a hint of power.
11
Phil Harris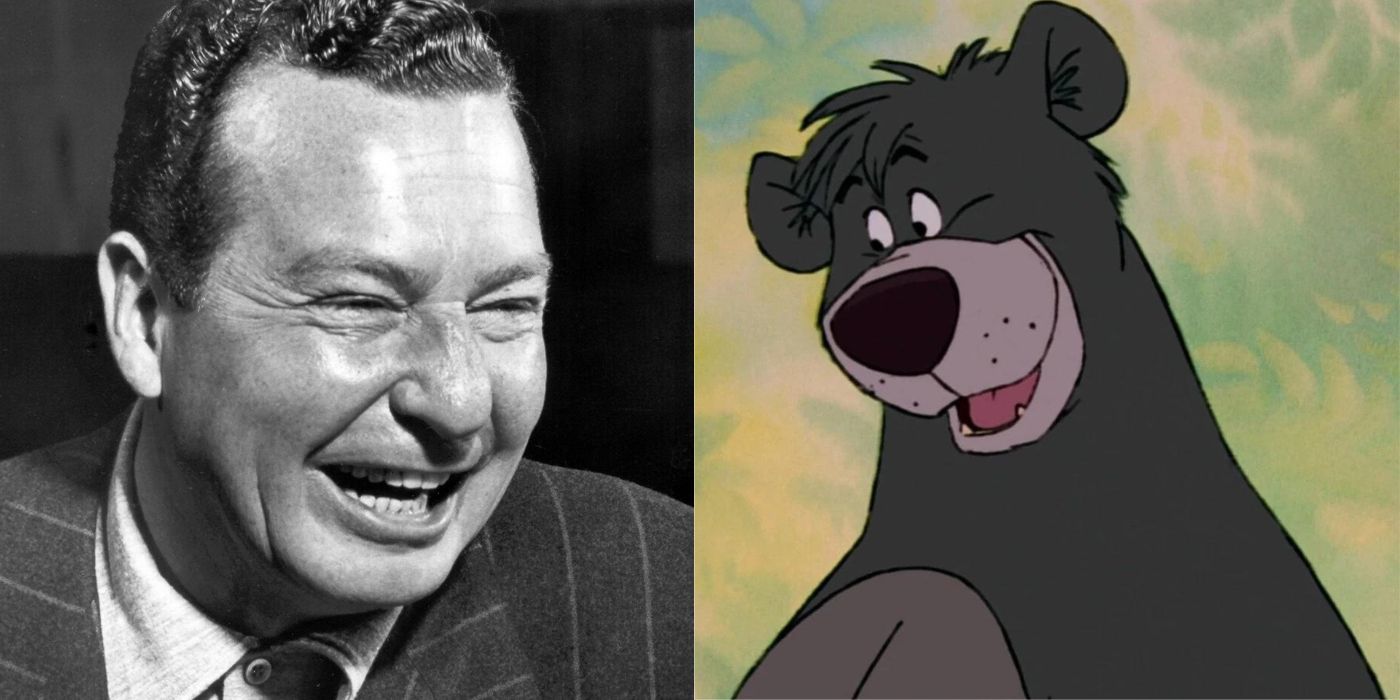 Born to a circus family, Wonga Philip Harris was literally made to perform. After learning to play the drums, he had a prominent career in music, radio, and film. In 1933, his film, So This Is Harris!, won an Academy Award for Best Live Action Short Film, and he later took over as commentator for the Bing Crosby Pro-Am Golf Tournament following Bing Crosby's death.
Harrison joined Disney at the tail end of Walt's life to voice and sing Baloo in The Jungle Book. Thanks to his deep voice and friendly delivery, he was brought back for The Aristocats and Robin Hood. He was originally set to voice Baloo again in TaleSpin, but given his age, the role was given to Ed Gilbert.
10
Sebastian Cabot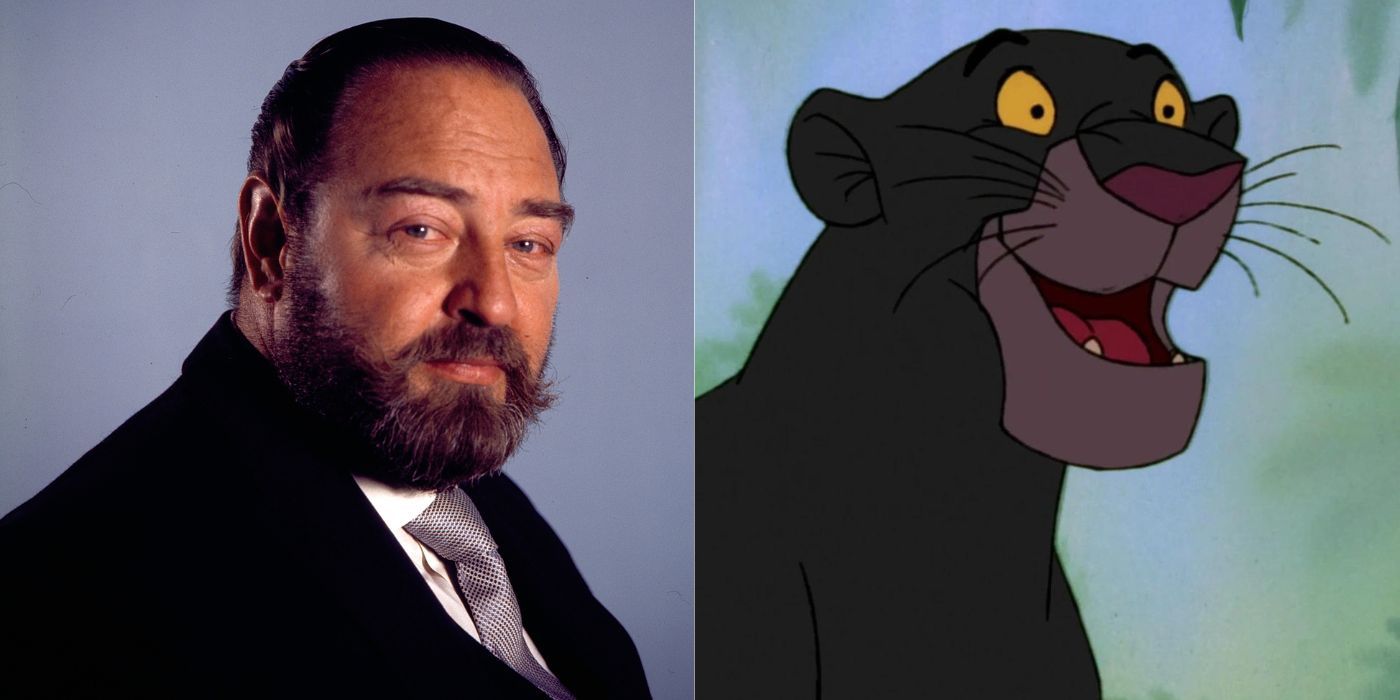 As a teenager, Sebastian Cabot dropped out of high school for a job in an automotive garage. He quickly took an interest in the theatre and starred in many British films before moving to the United States in the 1950s. There, he joined Disney in films like Westward Ho, the Wagons! and Johnny Tremain.
Related: The 10 Most Quotable Animated Disney Characters
Cabbot's first voice-acting role for Disney was as the pompous Sir Ector in The Sword in the Stone. He followed it up as Bagheera in The Jungle Book and the narrator in The Many Adventures of Winnie the Pooh. This ended up being his final film role, as he died of a stroke the same year.
9
Kathryn Beaumont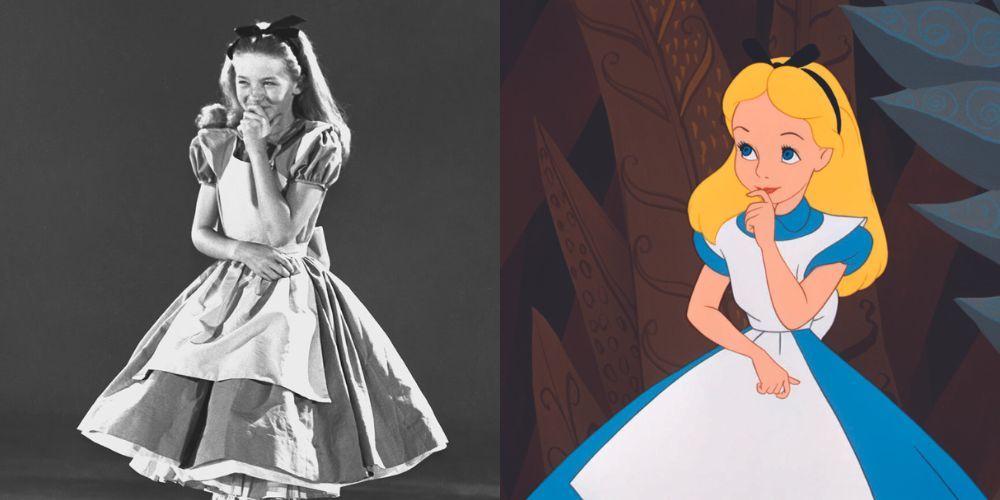 see more : The 10 Creepiest Roles Played by Famous Actors, According to Reddit
Born in London, England, Katheryn Beaumont moved with her parents to the United States. She got a job as a child actor working for MGM, where she appeared in films like On an Island with You. At ten years old, she was chosen by Walt Disney to play Alice in his film adaptation of Alice in Wonderland.
Beaumont's performance was the perfect mix of British and American, and her live-action references were used to add life to her character. Disney then cast her as Wendy in Peter Pan,and she would voice both characters several more times over the decades. She retired from voice acting in 2005 but is announced to cameo this fall in Alice's Wonderland Bakery.
8
Barbara Luddy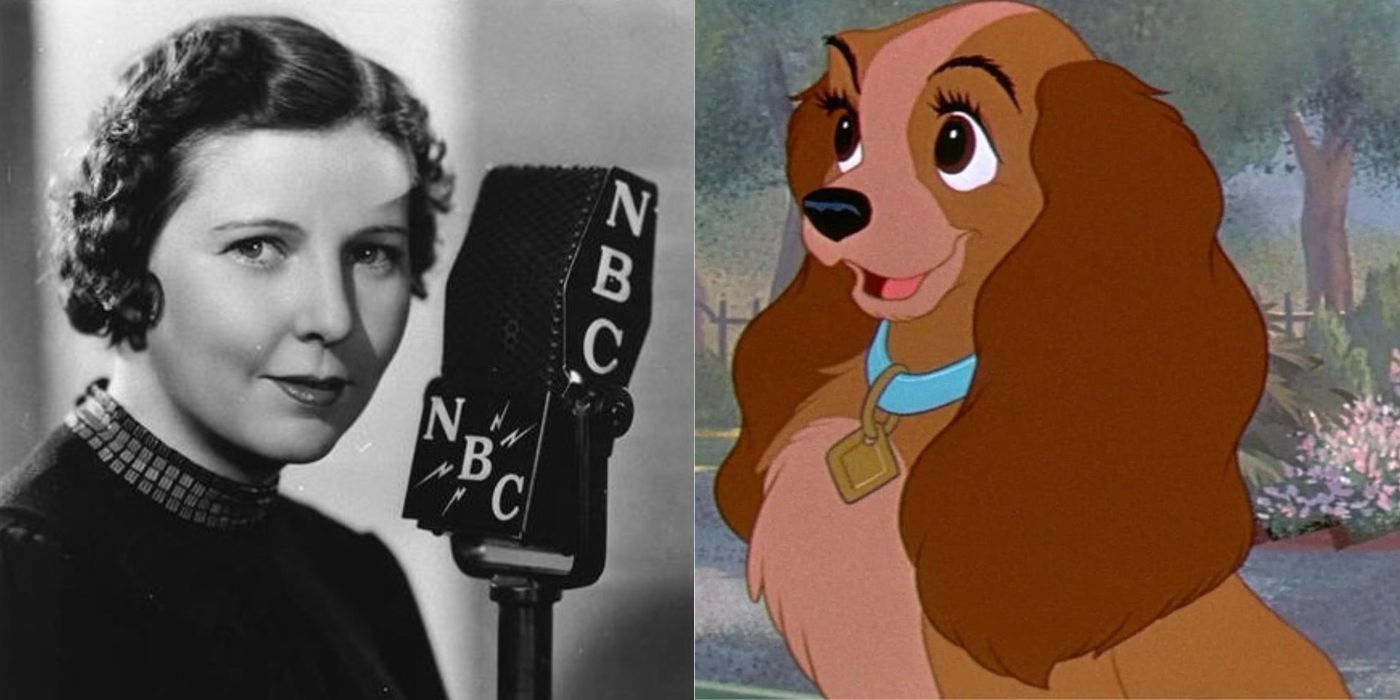 As a child, Barbara Luddy got her start singing in vaudeville, and by the 1920s, was touring Australia in a theater company with Leo Carrillo. She transitioned to radio during the 30s and 40s, starring on shows like The First Nighter Program and Lonely Women. Nowadays, she is remembered fondly for her work at Disney.
Luddy was a consistent voice actor through Disney's silver age. Her biggest roles were Lady from Lady and the Tramp, Kanga from the Winnie the Pooh shorts, and Merryweather from Sleeping Beauty.These roles showed her diverse range, from wide-eyed and curious as Lady, motherly as Kanga, and a go-getting spitfire as Merryweather.
7
Walt Disney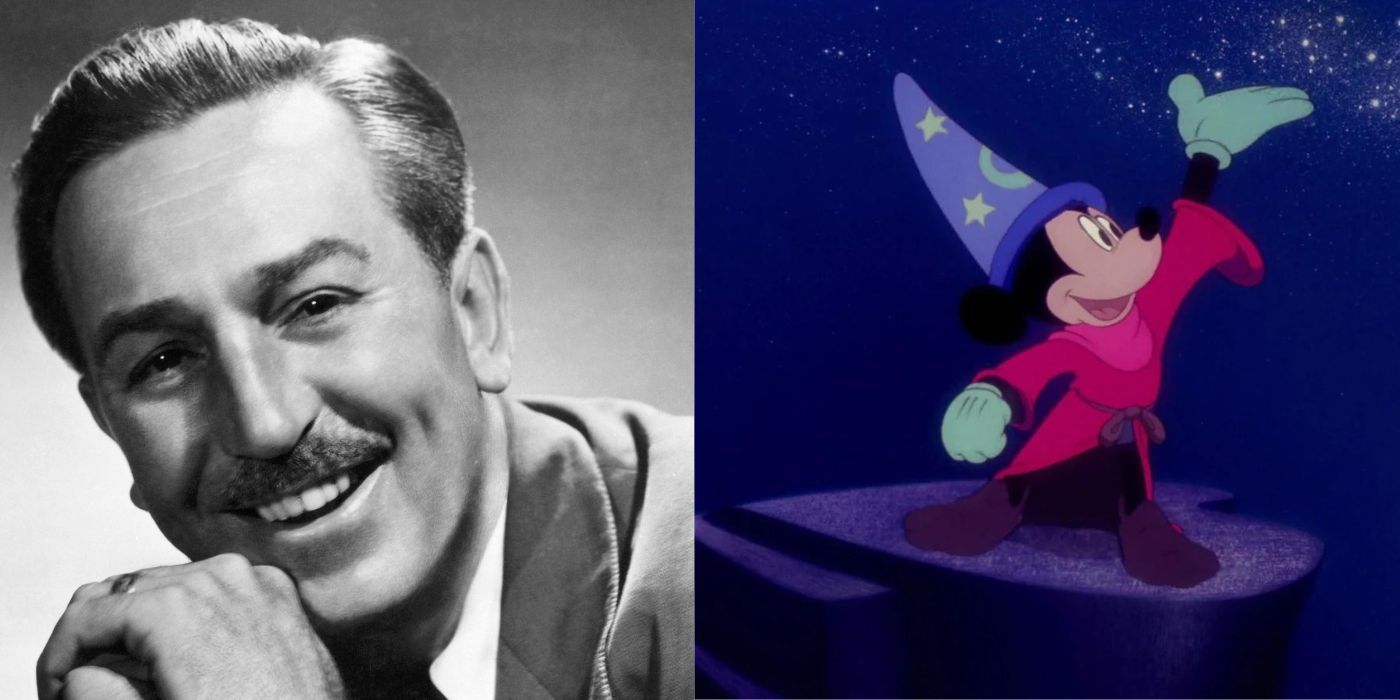 The man who started it all, Walt moved to Hollywood in the 1920s to get into animation with his brother Roy and friend Ub Iwerks. Things started well with the Alice Comedies, but the group was devastated when Universal Studios claimed the rights to Walt and Iwerks' character, Oswald the Lucky Rabbit. They then created Mickey Mouse to be the mascot of Disney.
Related: Walt Disney: Intriguing Facts About Animation's Biggest Icon
Walt voiced Mickey until 1947's Fun and Fancy Free,when he became too busy with other projects. While many talented actors have taken up the mantle, Walt remains one of the best. There is a primal joy and enthusiasm in his delivery, likely stemming from how much he owed his success to Mickey's popularity.
6
Verna Felton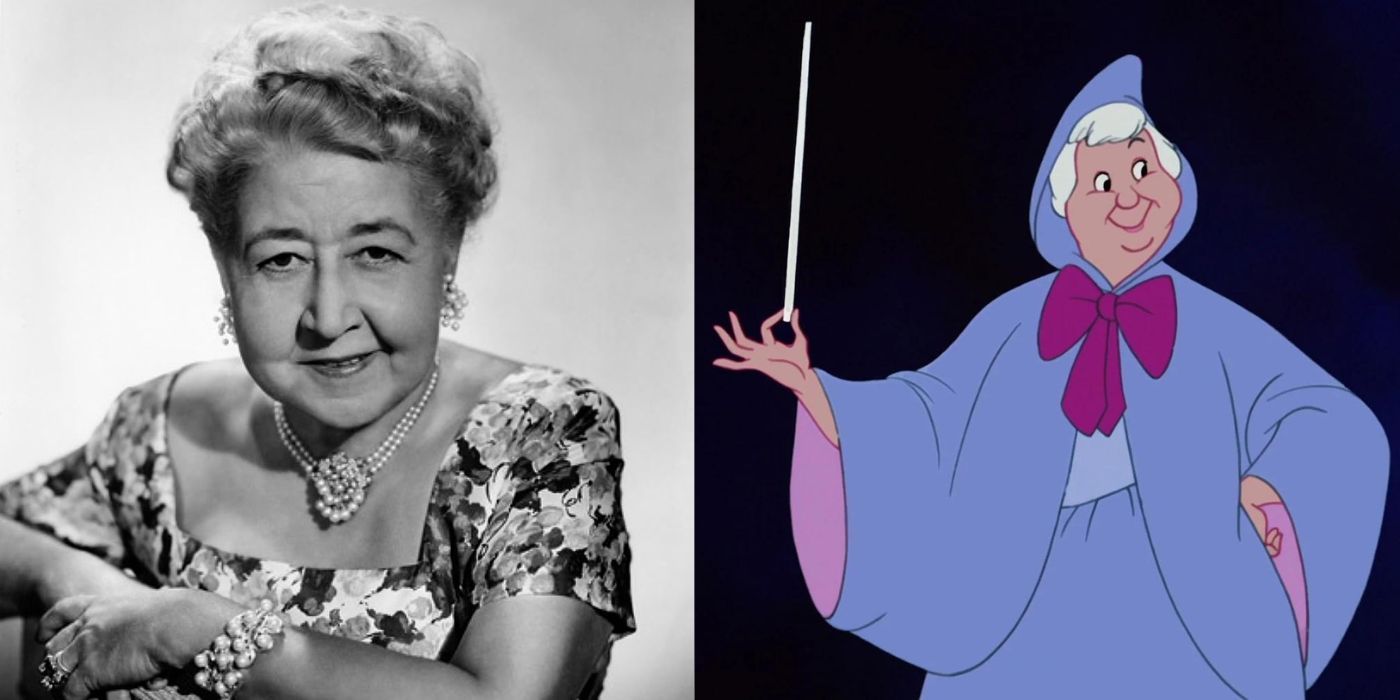 Like many of her fellow actors, Verna Felton got her start in radio before transitioning to film and later television. She was known for playing no-nonsense characters, including Wilma's mother on The Flintstones. Most of her voice work came from Disney, where she appeared in movies from Dumbo to The Jungle Book.
Felton usually plaid antagonistic characters, such as The Queen of Hearts. Yet she could also be loving and kind, as best seen with the Fairy Godmother from Cinderella. Interestingly, she died the day before Walt Disney.
5
Eleanor Audley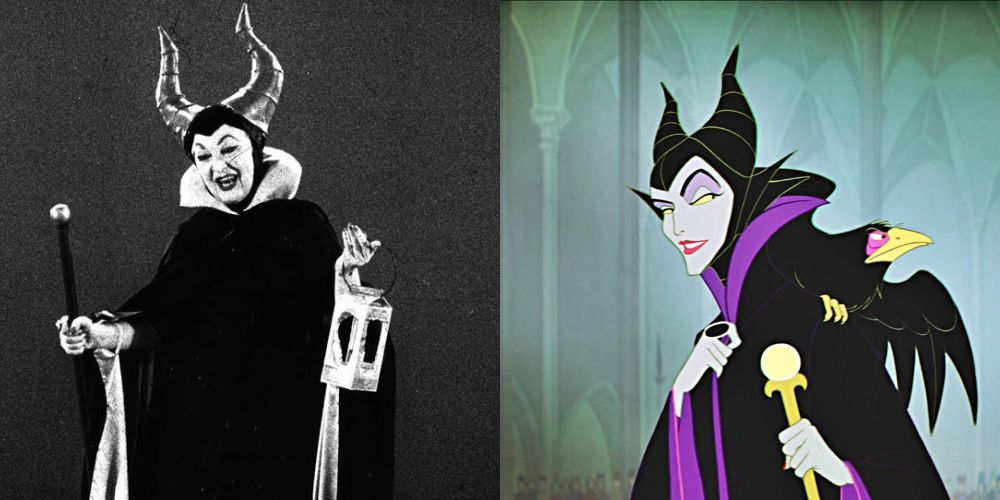 At 21 years old, Eleanor Audley (née Zellman) made her debut on Broadway in the production, Howdy, King. From there, she had a good career in radio and television until her retirement in the 1970s. For Disney, she provided the voice and physical reference for three of their best female characters.
Related: 10 Beloved Animated Disney Movies That Bombed At The Box Office
In movies, Audley played Lady Tremain in Cinderella and Maleficent in Sleeping Beauty. For the theme parks, she voiced Madame Leota, the mystical fortune-teller from The Haunted Mansion. Audley voiced all three with dignity, grace, and a touch of madness that has left an impact on new audiences across the generations.
4
Ilene Woods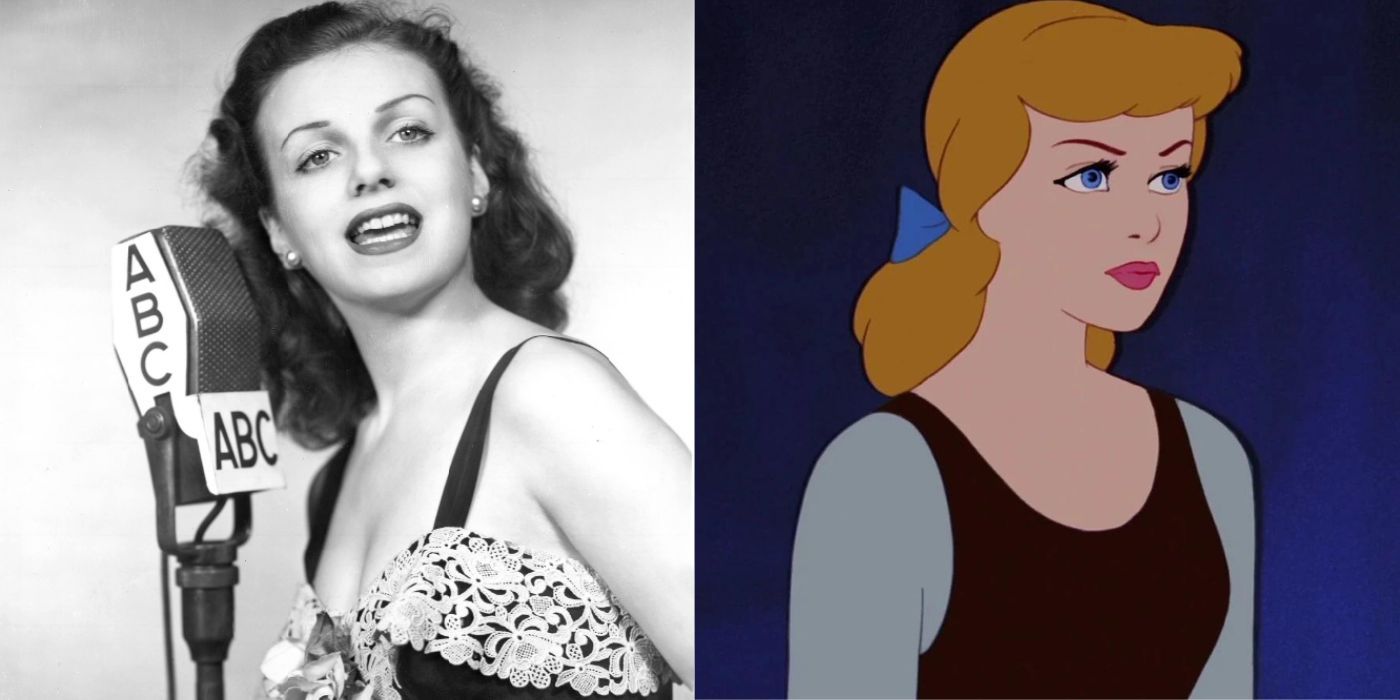 Though she wanted to be a schoolteacher, Ilene Woods was pushed towards radio by her mother. She promoted war bonds in World War II and sang for presidents Franklin D. Roosevelt and President Harry S. Truman during separate events. In 1948, her friends Mack David and Jerry Livingston asked her to sing a demo for songs that would be featured in Cinderella.
Walt loved the recordings and asked Woods to perform the titular heroine. She captured Cinderella perfectly, especially through her soft inflections and ability to sound considerate even when angered. Her singing voice is also superb, especially when she harmonized with herself during "Oh Sing Sweet Nightingale".
3
Bill Thompson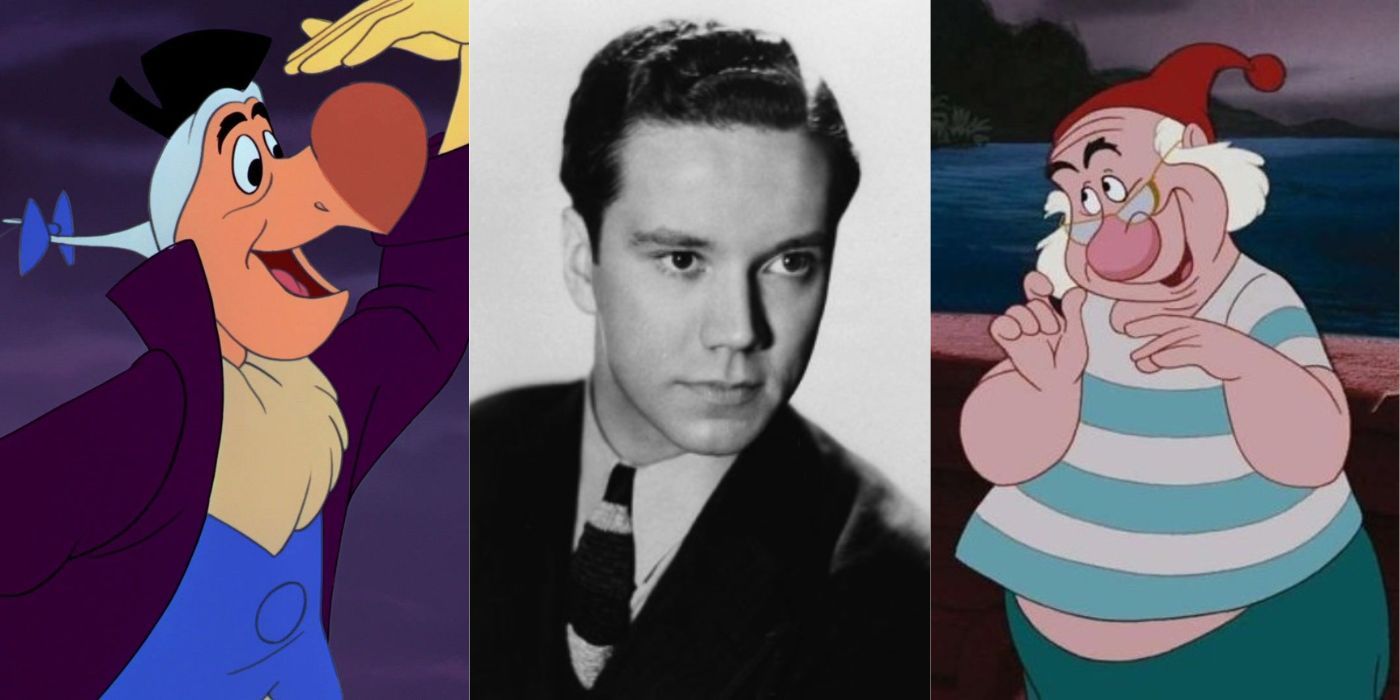 One of Disney's less recognized talents, Bill Thompson had a prolific career in voice work from the 30s until his death in 1971. In the beginning, he was known for Wallace Wimple from Breakfast Club and Droopy Dog from MGM. He had a brief hiatus from voice work due to World War II, and in the 50s joined Disney for Alice in Wonderland.
Related: 10 Iconic Disney Characters Voiced By Bill Thompson
Thompson's versatility allowed him to voice multiple characters in a single film almost unrecognizable. Lady and the Tramp is the best example of this, where he voiced five characters. Though not recognized as a Disney legend, he does have his own star on the Hollywood Walk of Fame.
2
Sterling Holloway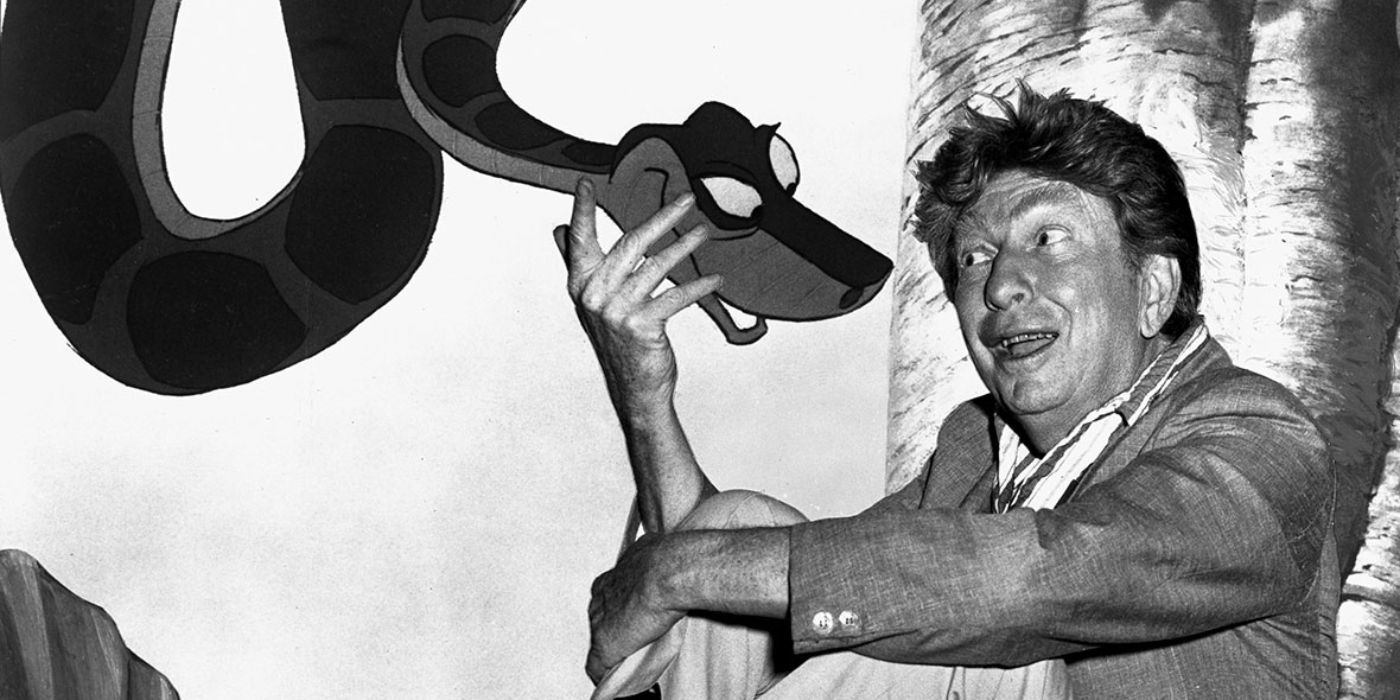 After graduating from the American Academy of Dramatic Arts, Sterling Holloway moved to Hollywood. He became a prominent character actor in comedy films, and during World War II, he was assigned to Special Services, where he created the show Hey Rookie. Today, he is best remembered for his voice work at Disney.
Holloway's soft, playful voice made could be quite versatile, and he ended up voicing numerous characters for the company. Among his most iconic are the Cheshire Cat from Alice in Wonderland, Kaa from The Jungle Book, and Winnie the Pooh. In 1991, he was the first voice actor to be named a Disney Legend.
1
Clarence Nash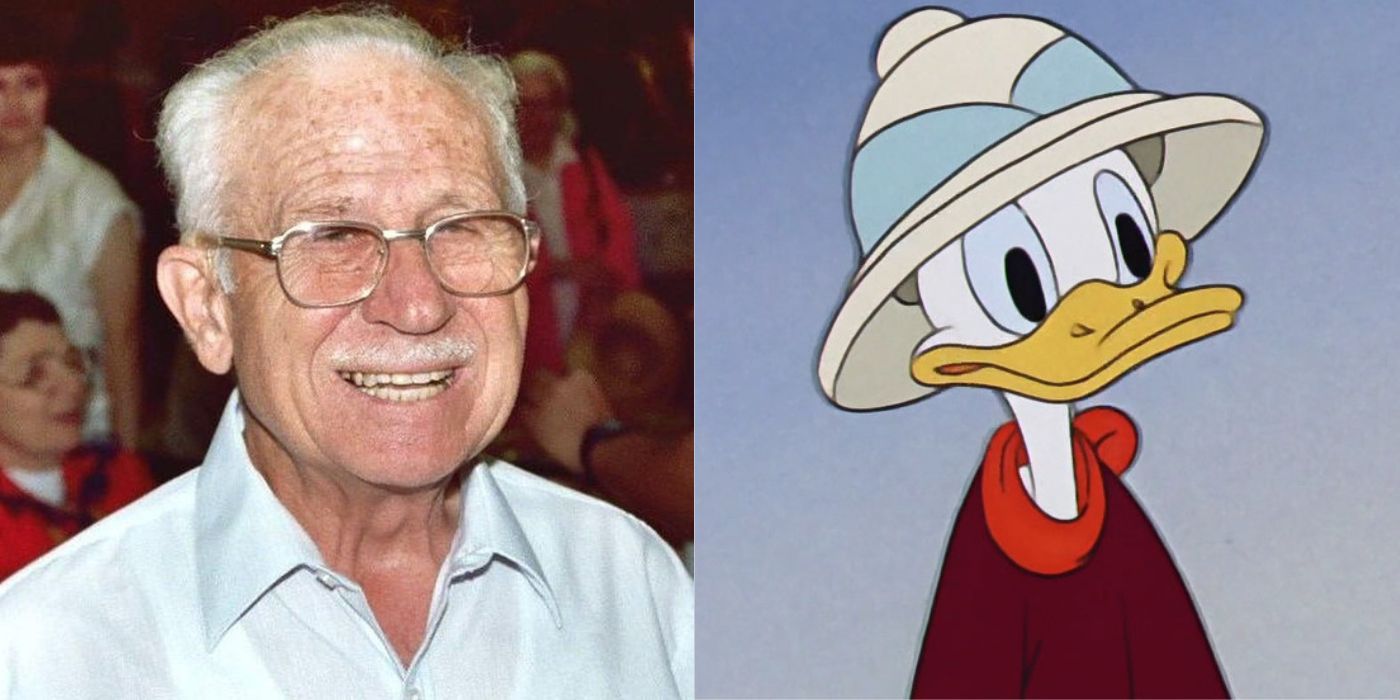 At his farm in Watonga, Oklahoma, Clarence Nash spent his time imitating animal sounds. Upon moving to Los Angeles, his skills got him plenty of work in radio doing animal sounds. When he heard that Disney was making talking-animal cartoons, he decided to audition.
Related: This Disney Short Had Mickey Mouse and Donald Duck vs. Harpo Marx and Charlie Chaplin
Nash provided numerous animal sounds in movies like Pinocchio,Bambi, and 101 Dalmations, but his most famous role was Donald Duck. He voiced Donald for over fifty years, as well as his nephews Huey, Dewey and Louie, and his girlfriend, Daisy. He even trained his successor and current voice of Donald, Tony Anselmo.
Next:
The 9 Best Mickey Mouse Movies, Ranked According to Rotten Tomatoes
Source: https://dominioncinemas.net
Category: Lists