It's not often that two successful TV series from different genres running concurrently share main character cast members. But that's what happened when Game of Thrones stars Michelle Fairley, who played Catelyn Stark, and Conleth Hill, who portrayed Lord Varys, appeared in major recurring roles on Suits. In Suits, Fairley played Ava Hessington, the CEO of Hessington Oil, while Hill portrayed Edward Darby, an international corporate lawyer and managing partner at Darby International. He was also the former managing partner at Pearson Darby and Pearson Darby Specter. Just like on Game of Thrones, Fairley and Conleth's characters in Suits also interacted on-screen.
you are watching: 'Suits' Once Had Two 'Game of Thrones' Actors as Recurring Stars
RELATED: The Best Lawyer in 'Suits' Isn't Mike or Harvey, It's This Character
Who Were Michelle Fairley and Conleth Hill in 'Game of Thrones'?
In Game of Thrones, Michelle Fairley played Lady Catelyn Stark, wife of Ned Stark (Sean Bean) and mother of the ultimate winner of the "Game" in the title Game of Thrones, King Brandon "Bran" Stark (Isaac Hempstead Wright). Catelyn was a fierce protector of her children, so much so that she was willing to do anything for them, including making decisions with far-reaching political ramifications. For example, she released Jaime Lannister (Nikolaj Coster-Waldau) when he could have been better utilized as a negotiating chip with the Lannisters during the Starks' war against them, a decision that ostensibly cost her life and that of her son, Robb (Richard Madden), in the Red Wedding. However, her belief in doing what was right for her children made her a likable character nonetheless. In Game of Thrones' world, which was often devoid of humanity, these flaws made Fairley's character relatable, especially as a mother. Catelyn was not just limited to protecting her children; she was also an active participant in Westerosi politics. She was knowledgeable about the murky world of its politics and politically advised her husband, Ned, as well as her son, Robb.
Conleth Hill, on the other hand, portrayed Lord Varys in Game of Thrones. In Westeros, Varys was called the Master of Whisperers or the Spider, names he got for "trading in knowledge." He was called the Master of Whisperers because he had a network of spies informing him of the goings-on in and beyond the Seven Kingdoms, and the Spider because of the very web of his network of whisperers. His role at the King's Court was so important that it earned him the title "Lord," despite having been born in poverty and owning no possessions. Hill's character in Game of Thrones survived the various rulers of the Seven Kingdoms. Regardless of who was king, Varys advised based on his survival and on what he felt was good for the people, making his character one of the few in the fantasy drama that had neutral reactions from fans. He was a calculating political strategist.
Fairley and Hill's Characters Interacted On-Screen in Both 'Game of Thrones' and 'Suits'
The characters of Michelle Fairley and Conleth Hill crossed paths on Game of Thrones, and the two actors interacted in a scene earlier in the series. In the scene, Varys, who was serving on the King's small council, learned of Catelyn's visit to King's Landing through his whisperers. He met her alongside Littlefinger (Aidan Gillen), a longtime friend of Catelyn's. Catelyn was trying to find out who had tried to kill her son, Bran, under her watch. In the scene, someone had tried to kill Bran, who was in a coma after falling from a tower. Catelyn managed to hold off the assassin long enough for Summer, Bran's wolf, to tear out the assassin's throat. As their two characters met at King's Landing, Varys was unable to identify the Valyrian Steel dagger the assassin had used in the attempt at Bran's life.
Although their paths did not cross again directly in Game of Thrones, their characters' influence continued to be felt on the show. Varys's execution by Daenerys Targaryen sparked Jon Snow's assassination of Daenerys Targaryen, after making him realize that Daenerys had not kept her promise to be a better ruler, which ultimately led to Catelyn's son, Bran, ascending to the ultimate throne in the series finale.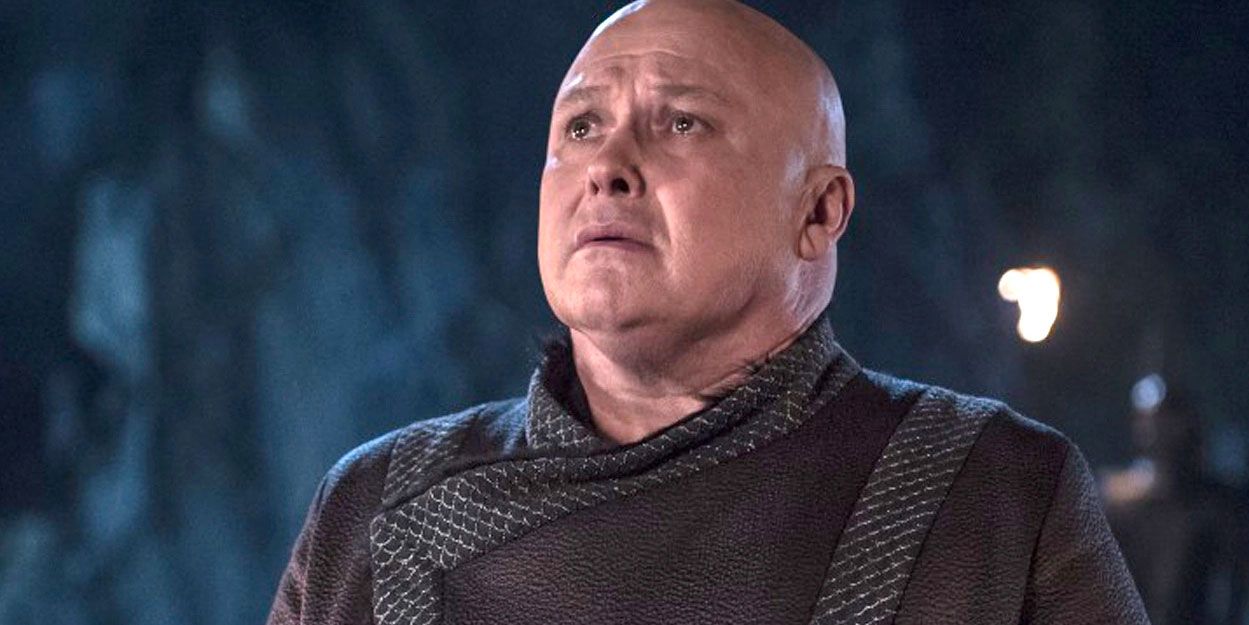 see more : 'Gotham Knights' Canceled at The CW; 'Superman & Lois,' 'All American: Homecoming' Renewed
In Suits, which has made a major resurgence on Netflix, Michelle Fairley played Ava Hessington, the CEO of Hessington Oil, a family business she took over from her father. Edward Darby, on the other hand, was her father's lawyer. In their most significant appearance on the show, Fairley and Conleth Hill's characters interacted when Ava was accused of murder. Edward Darby, a partner at Pearson Darby Specter at the time, personally decided to use all his means to defend Ava. It turned out that there was more to their relationship than just business. Aside from being Ava's father's lawyer, Darby was also in a romantic relationship with her father. At the time, such a relationship would have ruined their careers, and Ava would accompany the two on vacation and pretend to be Darby's girlfriend as a cover for their gay relationship.
Following that history in Suits, when Fairley's character was accused of murder, Conleth's character felt obliged to do anything to protect Ava as he viewed her as family. Like in Game of Thrones, where showing a character's weakness could be detrimental, it turned out that in Suits, Jessica Pearson utilized this opportunity to orchestrate Darby's removal from their firm, and Darby was forced to give up his license to practice law in New York in exchange for Ava's freedom as Cameron Dennis (Gary Cole), the Manhattan District Attorney, pursued Stephen Huntley instead.
Fairley and Conleth's Similarities in Their Career Journeys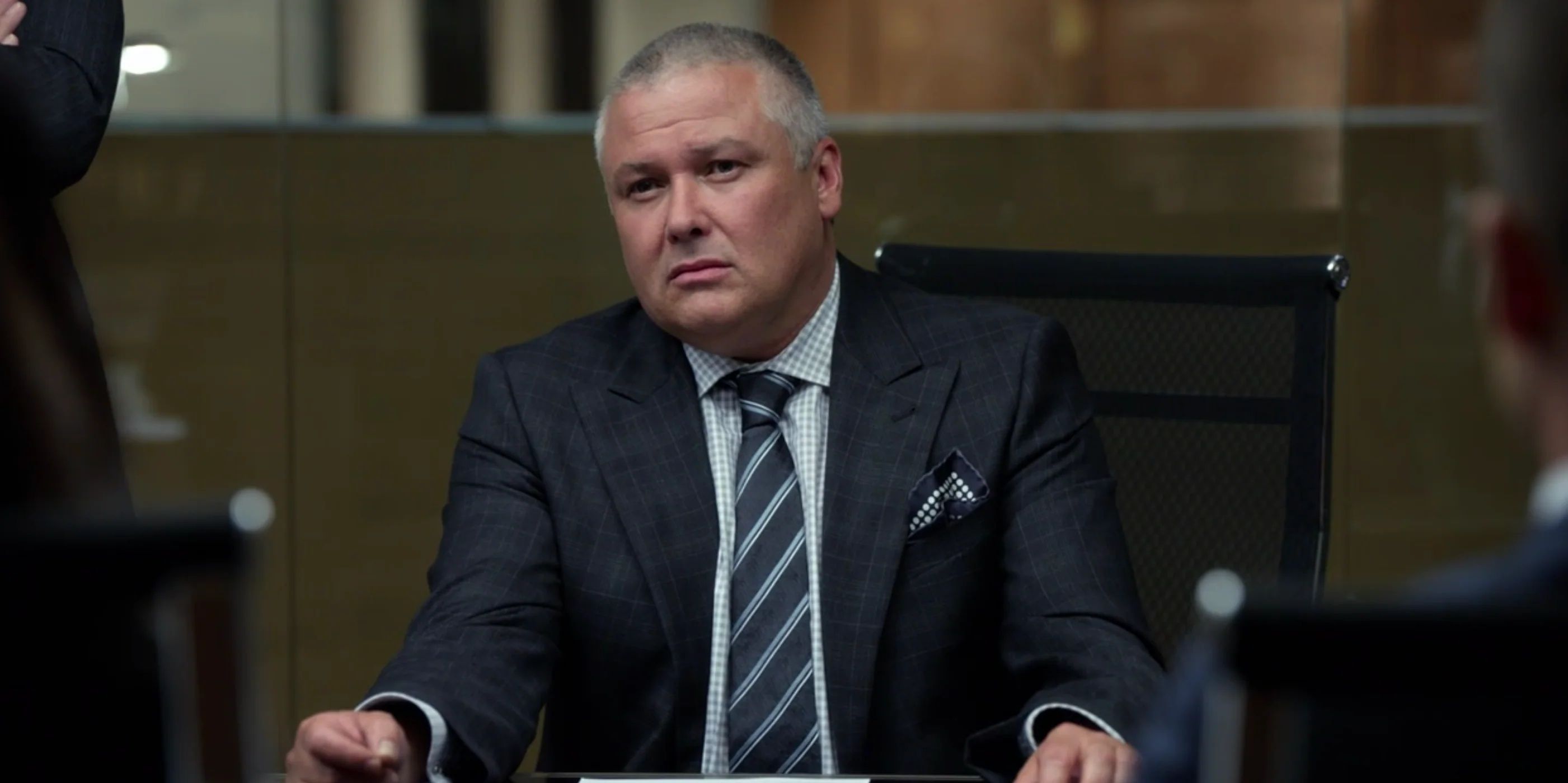 Both Michelle Fairley and Conleth Hill have had interesting career journeys. They are both great stage actors whose careers have been largely in the theater, with a few roles in mainstream television and film. Fairley's other notable roles include her appearances in Sky Atlantic crime drama, Gangs of London, and her portrayal of Princess Augusta in Netflix's Queen Charlotte: A Bridgerton Story. While Game of Thrones showcased their talent to the world, their performance in major recurring roles in Suits is a testament to their diverse range of acting talents. It is a happy happenstance that they were able to share the screen in both of these popular shows.
Source: https://dominioncinemas.net
Category: TV