Few things delight readers more than seeing their favorite books faithfully adapted for the silver screen. However, very often movie versions stray from the source material, try to squeeze too much into too short a runtime, or are let down by poor acting and shoddy scripts.
Maybe you are interested
Redditors recently got together on r/movies, the largest film subreddit, to discuss which books are most in need of a remake. These movie versions failed to live up to the books' potential, but another go-around could correct these mistakes.
10
'Artemis Fowl' (2020)
Kenneth Branagh directed this adaptation of the book series by Eoin Colfer. The titular Artemis (Ferdia Shaw) is a brilliant and resourceful prodigy who discovers the existence of a hidden world of fairies, goblins, and other magical creatures. When Artemis' father (Colin Farrell), goes missing, Artemis embarks on a quest to rescue him. While not awful, the film made a number of unpopular changes from the source material, and the script doesn't have the punch of the novels.
"Artemis Fowl should've been at least as dark as the last Harry Potter movies. At least. How do you turn a fight between a troll and butler in a medieval armor where his chest is torn open and blood is gushing out to that god-awful B-tier CGI fest? I can't believe they teased 20 years and finally released that garbage," said Redditor JohnnyJayce.
9
'Eragon' (2006)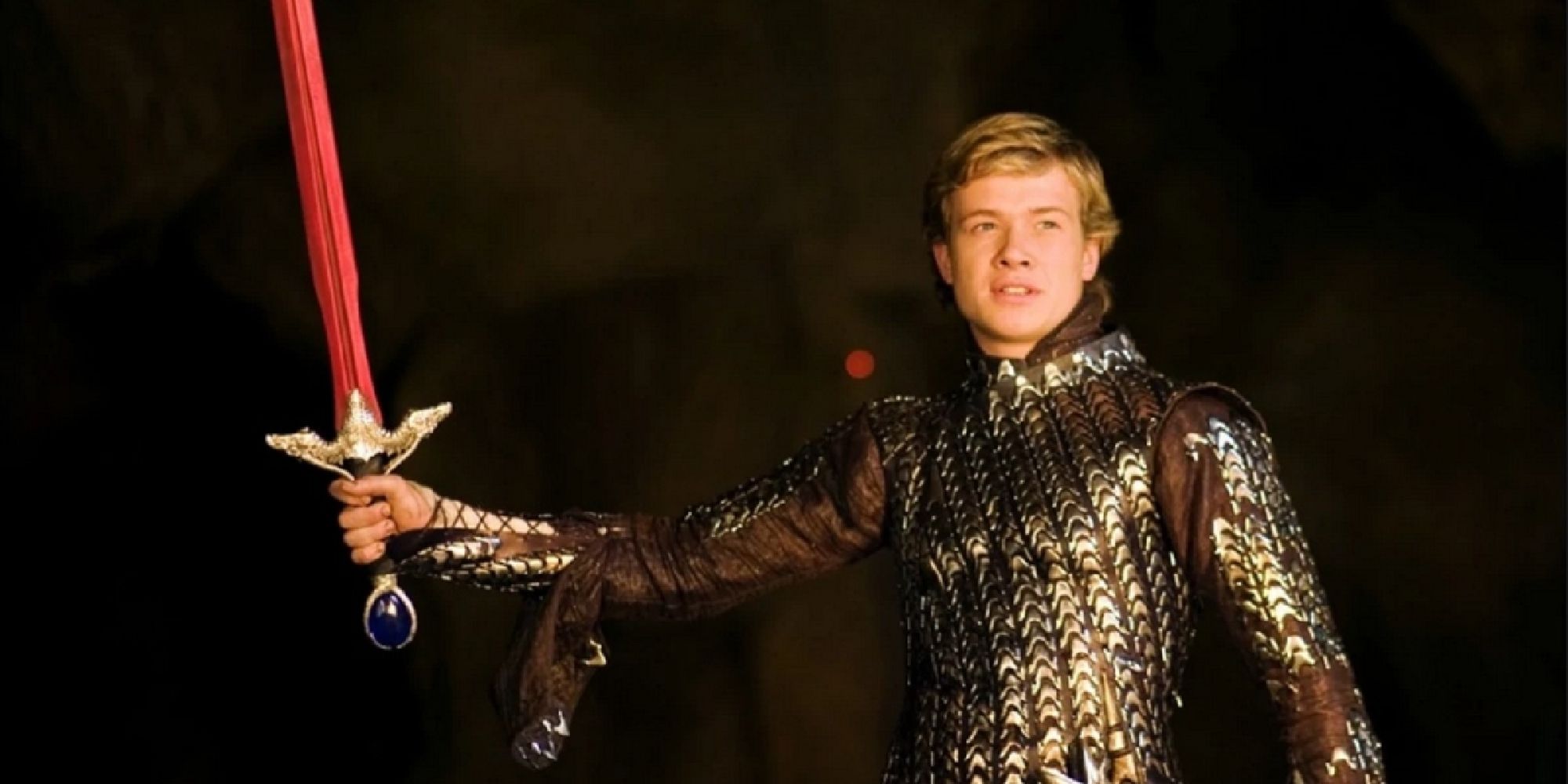 Christopher Paolini's Inheritance Cycle books are fun, reflecting the author's clear passion for fantasy (even if they are not always well-written). Unfortunately, the movie version lacks the novel's strengths and doubles down on its weaknesses, with B-movie dialogue and wooden acting.
RELATED: 10 Actors Whose Final Film Was a Fitting End to Their Career, According to Reddit
"Eragon was hated by critics and audiences due to its amateur director and crammed plot," said user jmancoder. Indeed, the movie received overwhelmingly negative reviews and disappointed at the box office, resulting in the cancelation of all planned sequels.​​​​​
8
'The Color of Magic' (2008)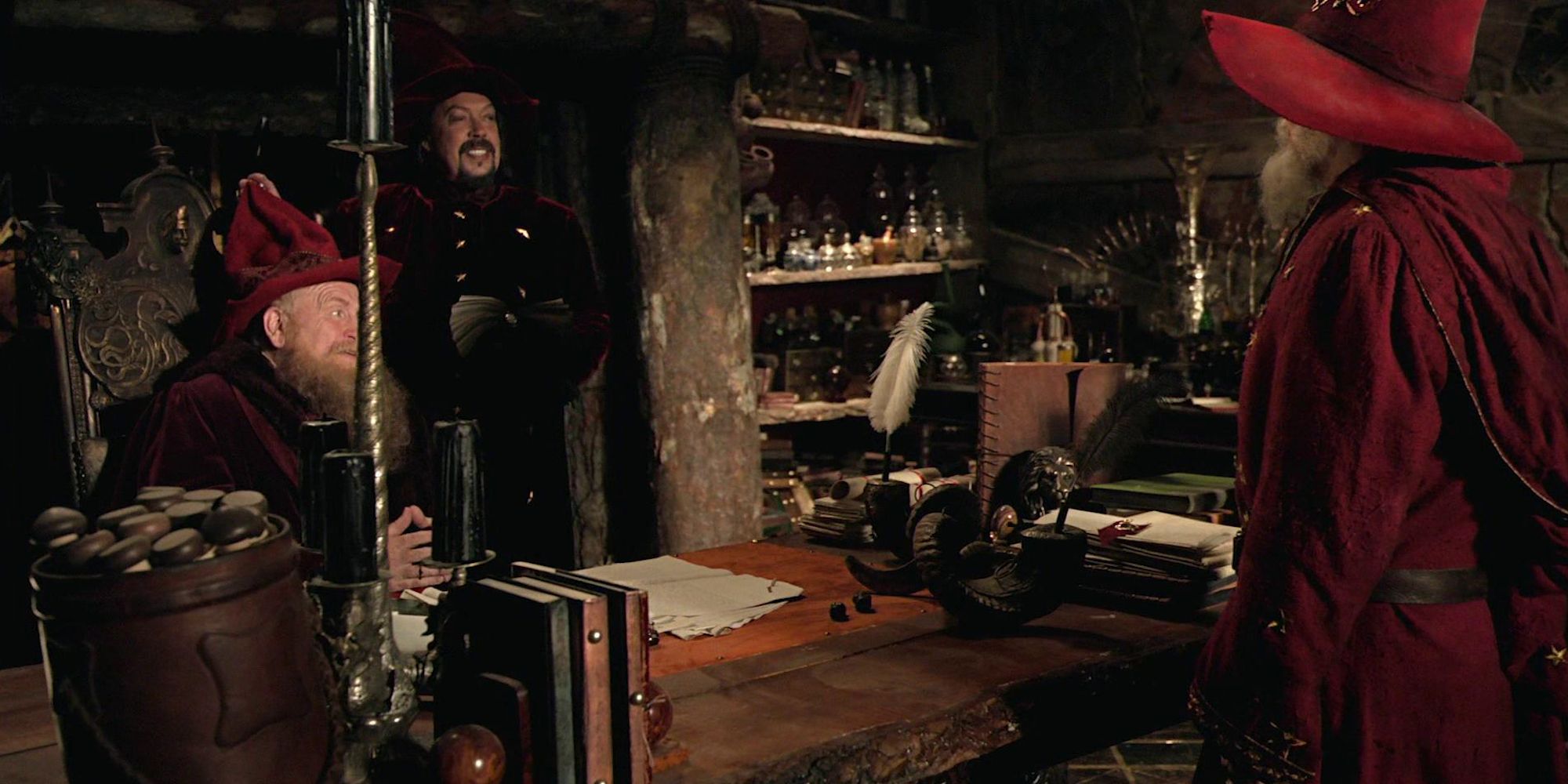 see more : The 10 Best James Cagney Movies, Ranked
Redditor Some_Kind_of_Fan said they wanted to see "some of the Discworld books [adaptations]" remade. They're referring to the classic comedic fantasy series by the late great Terry Pratchett. The first book in the series was made into a TV movie featuring Sean Astin and Tim Curry. It's not terrible but doesn't do the book justice.
RELATED: The 10 Most Suspenseful Movies of All Time, According to Reddit
We've yet to see a real big-budget Discworld movie, apart from last year's animated film The Amazing Maurice. The books are jam-packed with memorable characters and hilarious dialogue, just waiting for the right cast and crew to translate them to the screen.
7
'Trucks' (1997)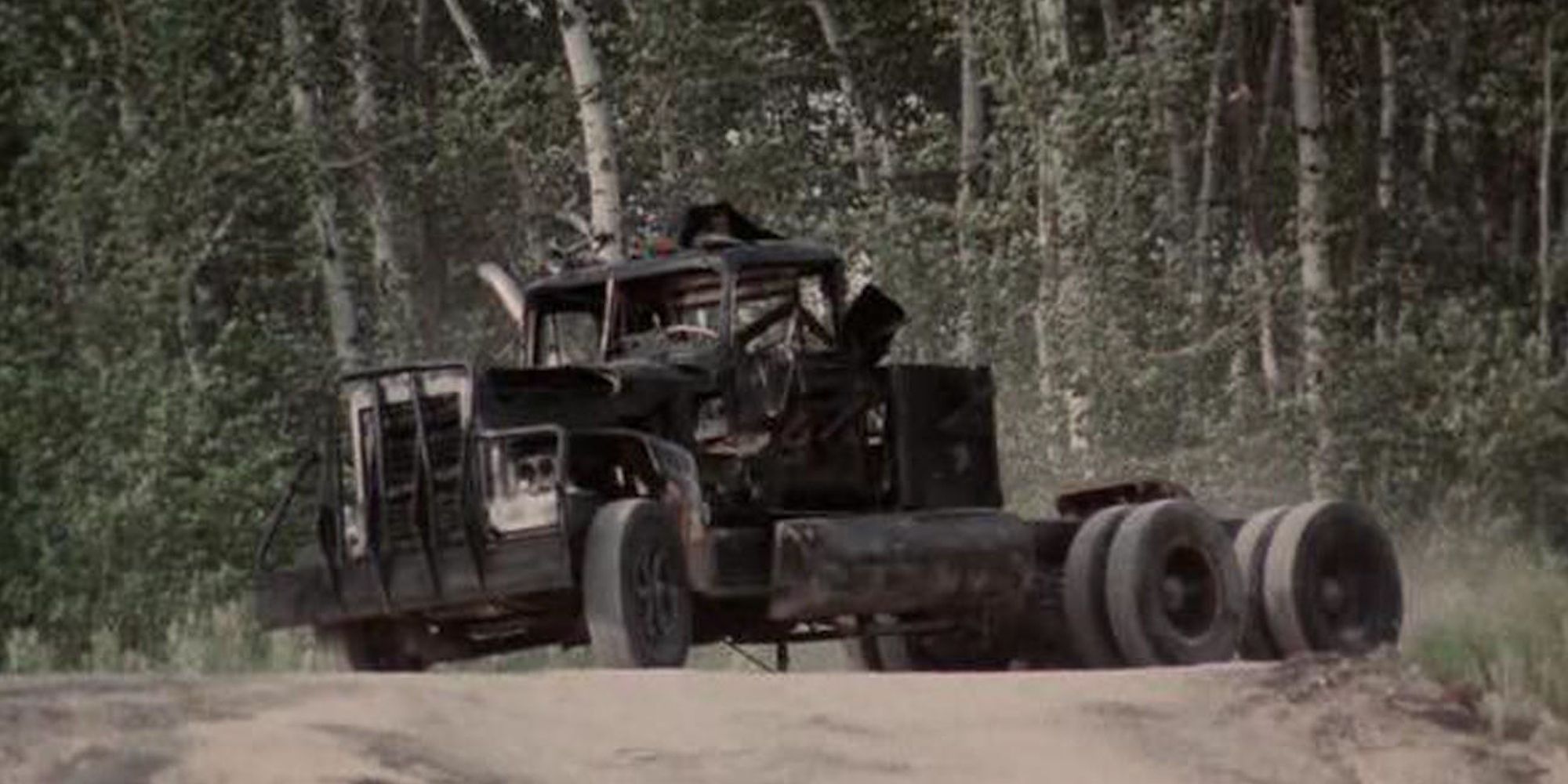 Trucks is a sci-fi horror based on a short story by Stephen King. It centers on a group of people who become trapped in a truck stop after a host of machines, including trucks, cars, and various vehicles, suddenly become sentient and hostile, wreaking havoc on a small town.
The premise is pretty goofy but, given a proper budget, it could make for a gory comedy-horror gem. "With all the computerization, AI, and digital connectivity the story could really work in today's world. And maybe have the director do a little less cocaine this time," said user diywayne.
6
'Ender's Game' (2013)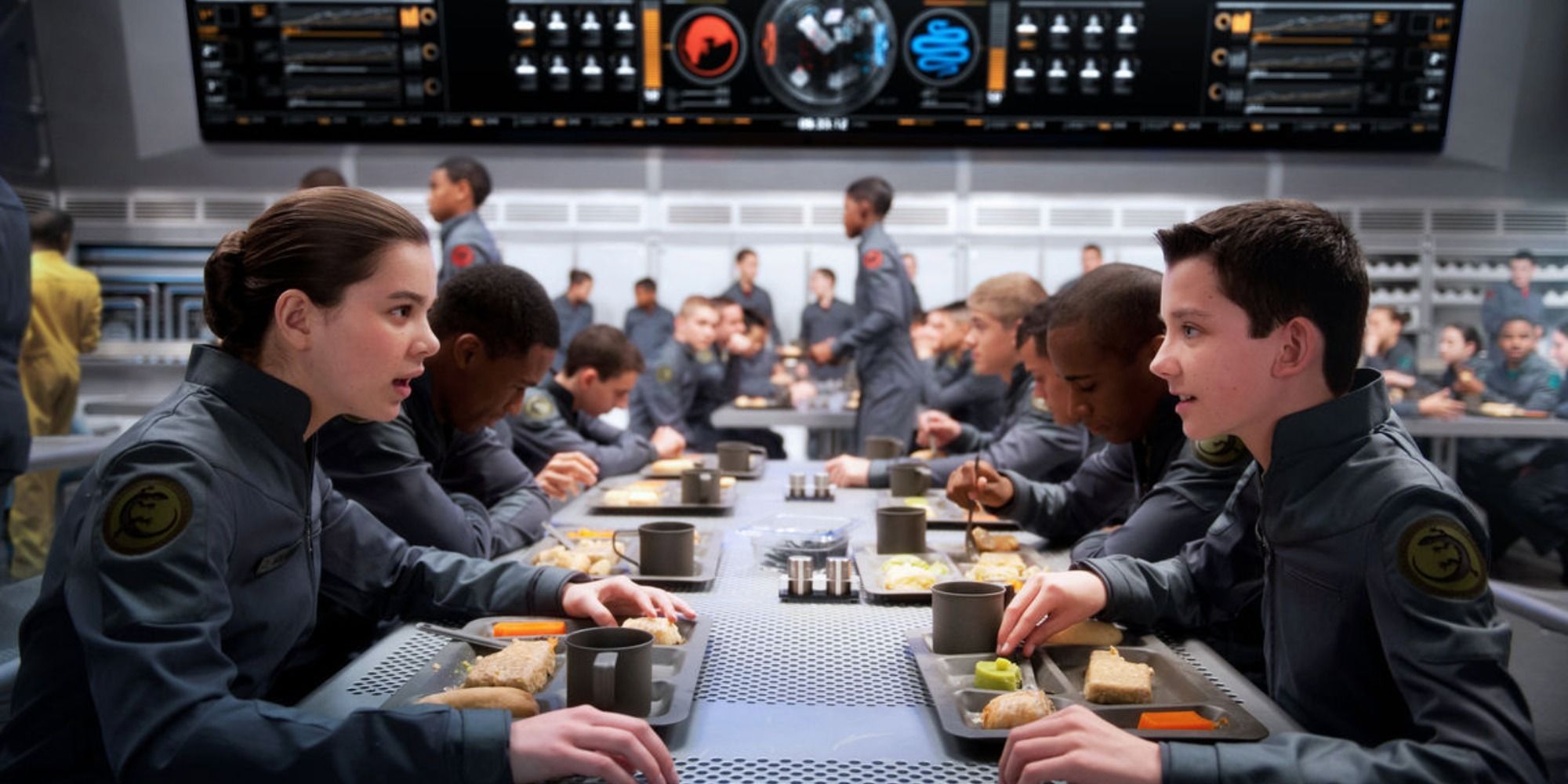 Ender's Game takes place in a future where humanity is preparing for a potential invasion by an alien species known as the Formics. Enter Ender Wiggin (Asa Butterfield), a gifted boy with exceptional strategic thinking. Ender is recruited into Battle School, a rigorous training facility where he and other young recruits are taught the art of space combat in preparation for the alien assault.
"I feel like the plot and tone of the book could have been translated so well to film, but the movie they made completely ruined the pacing of the story which removed all the tension," said user StrawInANeedleStack. "Ender's Game deserves a well-made series or a reboot. That movie was awful and so poorly streamlined," agreed Redditor The_Stank.
5
'Inkheart' (2008)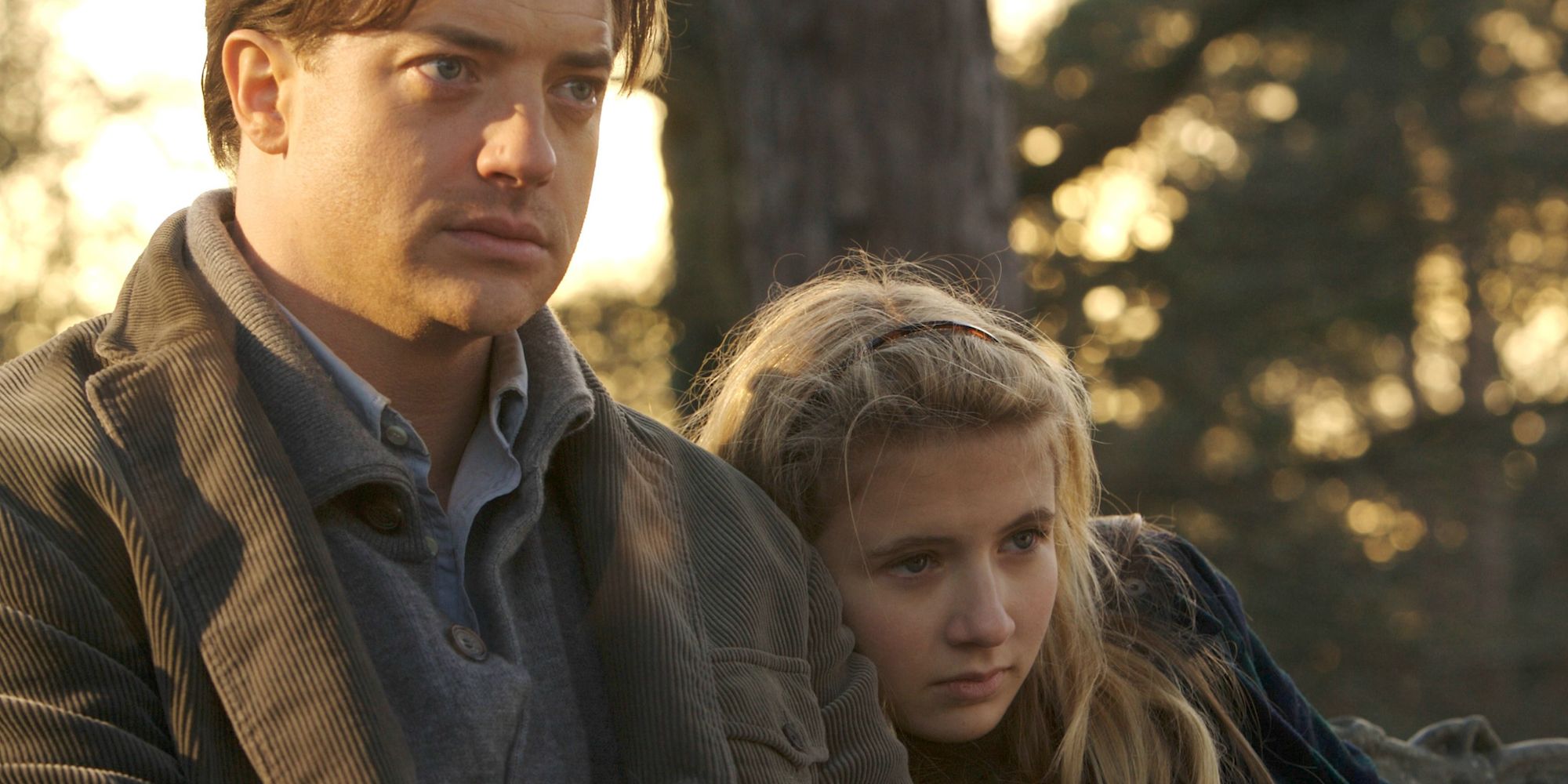 The Inkheart books written by Cornelia Funke are simply wonderful. They follow a father and daughter with the power to speak stories into being whose lives intertwine with various fictional worlds and characters. Sadly, the film adaptation starring Brendan Fraser is rather rote, lacking the novel's whimsy.
It's a pity since Fraser was actually Funke's inspiration for the character. "Inkheart [should be remade], even though I liked the cast they got for the first movie," said user afanoftoomanythings.
4
'Divergent' (2014)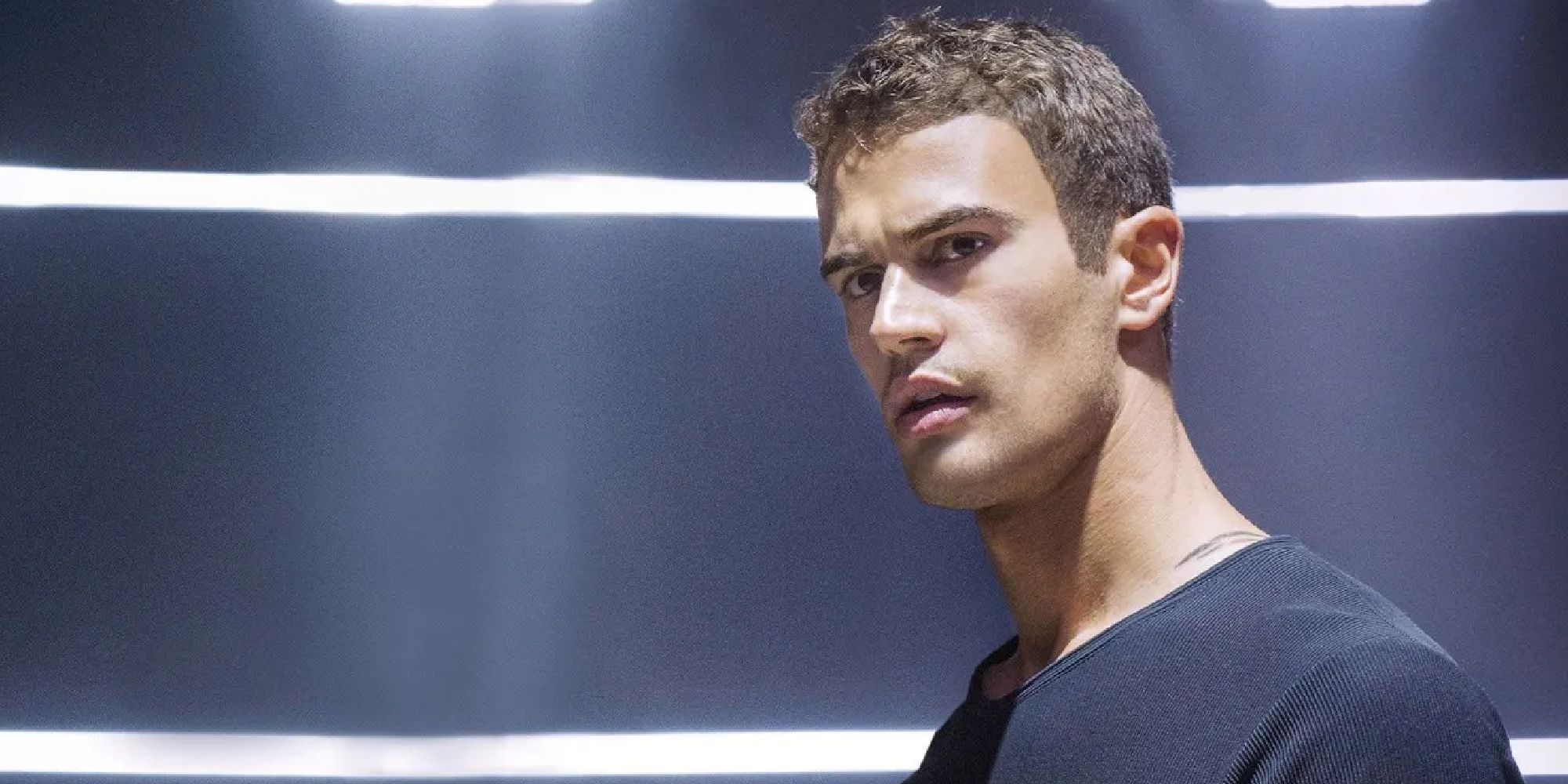 Divergent is author Veronica Roth's answer to The Hunger Games (which itself was Suzanne Collins's answer to Battle Royale). While not stunningly original, the Divergent books do feature some intriguing ideas. These are absent from the film adaptation, however. The movie is generic and forgettable, despite solid lead performances.
"I think Divergent needs another try," said user afanoftoomanythings. "Stick closer to the books, and ACTUALLY FINISH IT THIS TIME," added Redditor Random_Introvert_42.
3
'The Running Man' (1987)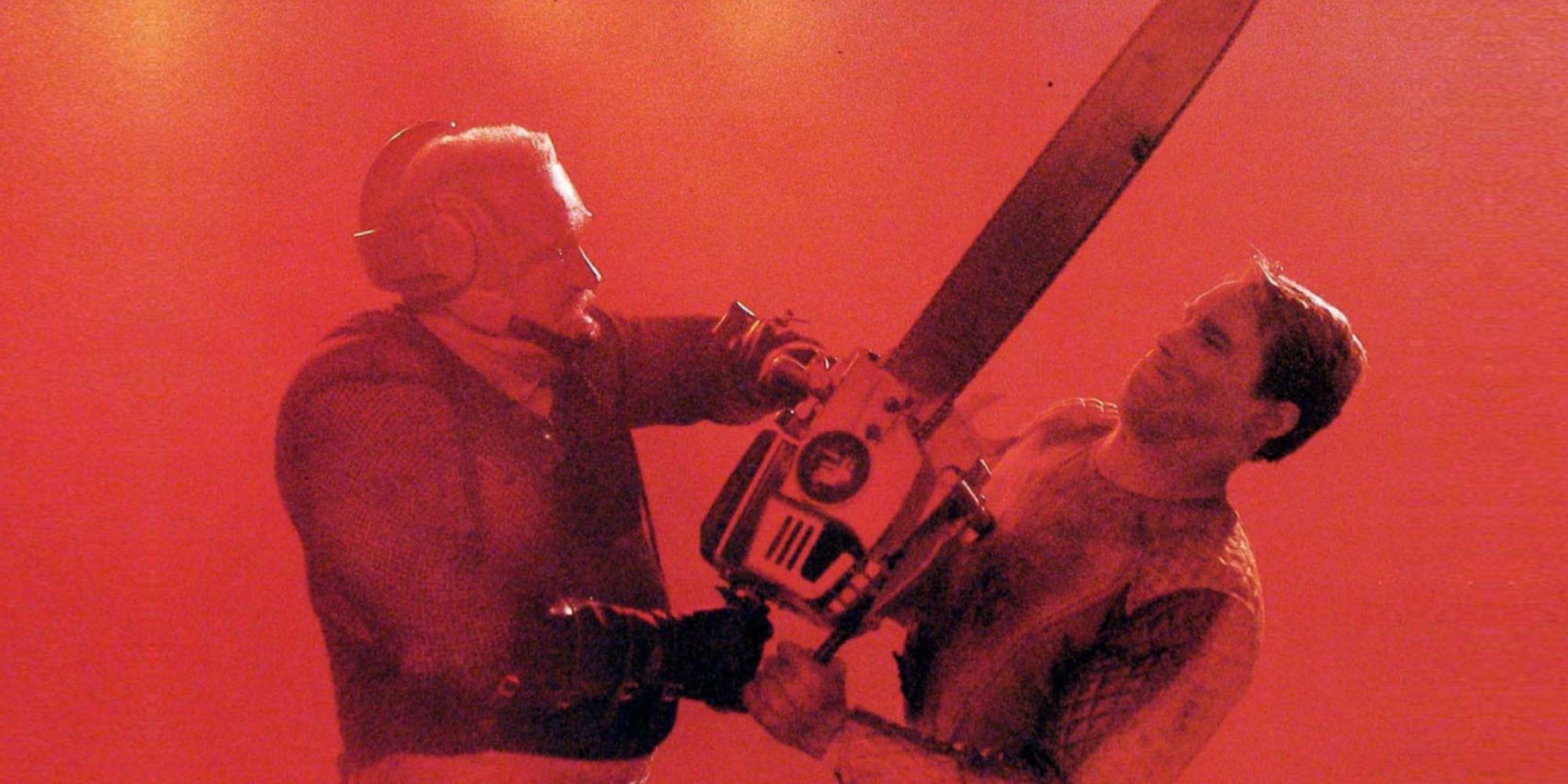 Arnold Schwarzenegger stars in this dystopian sci-fi based on a novel by Stephen King (under the pseudonym Richard Bachman). Set in a bleak future where a totalitarian government controls all aspects of life, prisoner Ben Richards (Schwarzenegger) is offered a chance at freedom by participating in a deadly game where the contestants are hunted down by 'stalkers' in a massive arena.
"It would have to be less cartoonish and quippy than the Arnold version. I'm not sure how true it could stay to the book without the theatrics, though," said user BrianGriffin2020. They'll be pleased to know that a remake is said to be in the early stages of development, with Edgar Wright attached.
2
'Legend of the Guardians: The Owls of Ga'Hoole' (2010)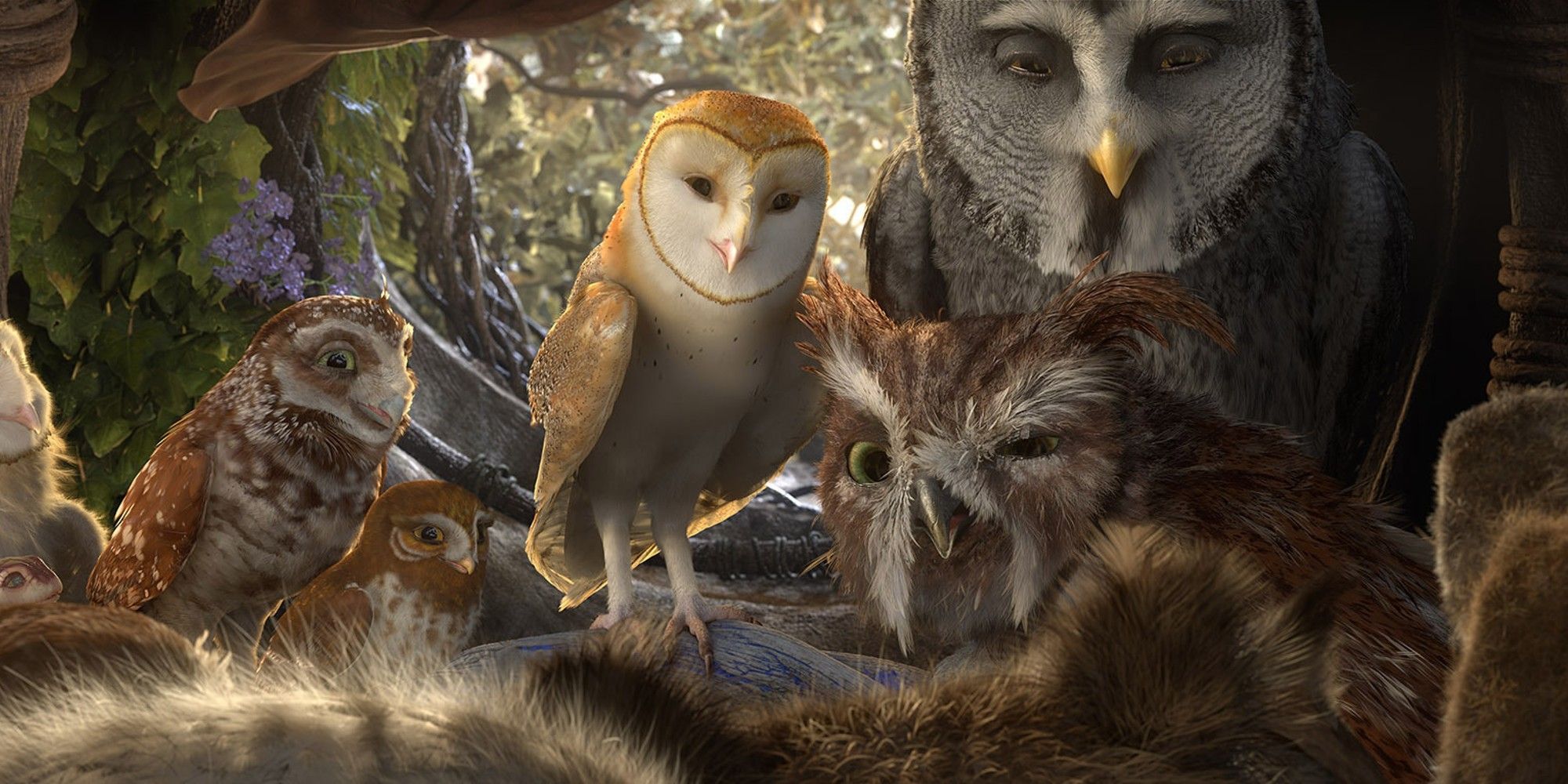 Legend of the Guardians: The Owls of Ga'Hoole is Zack Snyder's adaptation of the books by Kathryn Lasky. It revolves around Soren (voiced by Jim Sturgess), a barn owl who is kidnapped and taken to an academy where Metal Beak (Joel Edgerton) trains an army of bird soldiers. Soren must break free and join forces with the Guardians to thwart Metal Beak's schemes.
The movie received mixed reviews, with praise for the dark tone but criticism for the underdeveloped plot. "My favorite book series. The movie was okay but it didn't really follow the story of the books that well. I would love to see a more serious and faithful adaption," said user chidorilover25.
1
'The Dark Tower' (2017)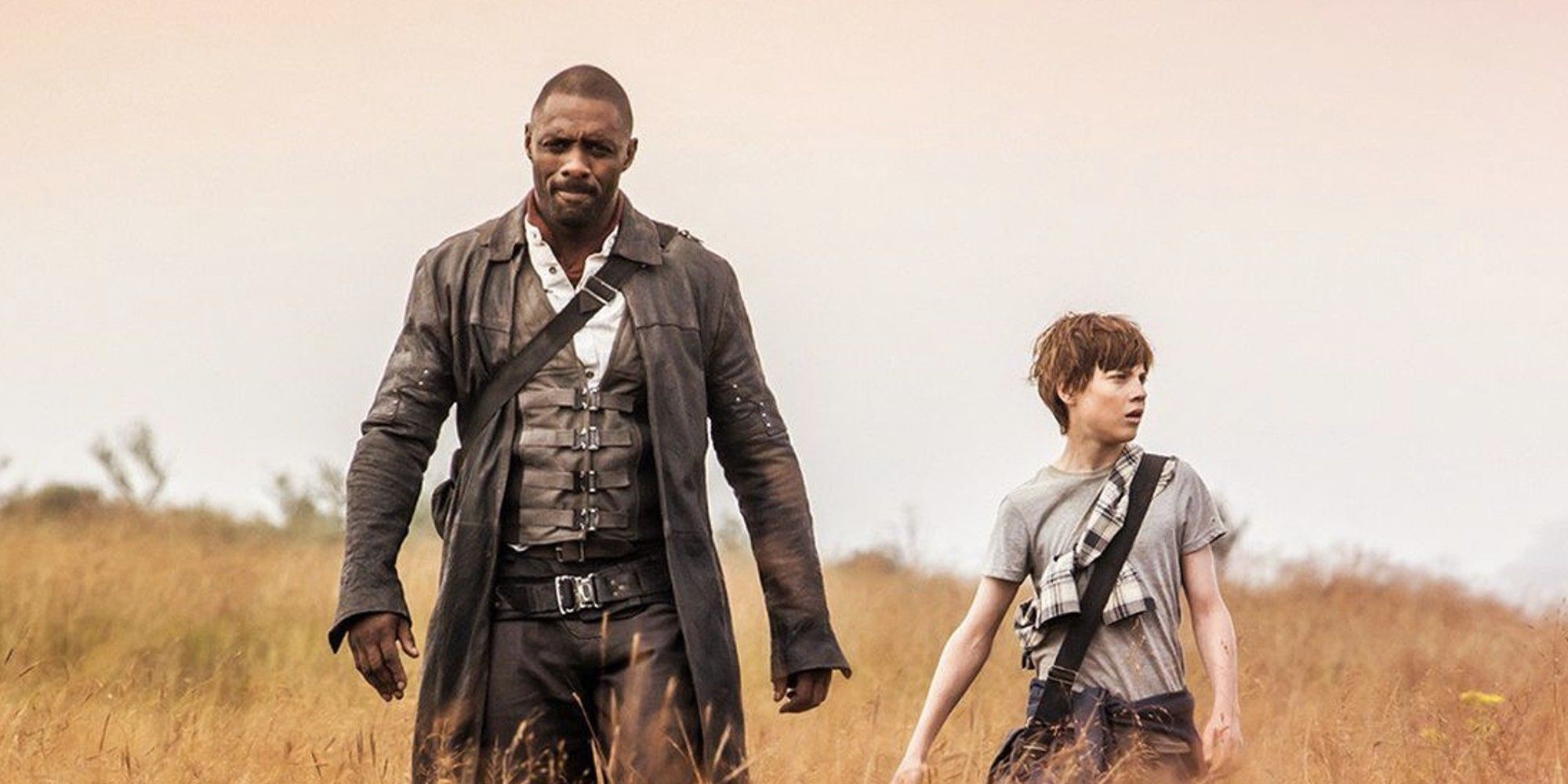 The Dark Tower series by Stephen King is a grim, gritty fusion of fantasy, Western, and horror, easily ranking among the author's finest achievements. However, the movie directed by Nikolaj Arcel is slapdash and half-baked. It tries to cram eight books' worth of source material into a single 95-minute movie and predictably fails.
"The Dark Tower [should be remade] by someone who understands the source material," said user VictimOfCircuspants. A series would be ideal. This would provide ample room to develop all the subplots and adequately explore the major characters.
NEXT: 10 Niche Movies That Deserve More Attention, According to Reddit
Source: https://dominioncinemas.net
Category: Lists