Plastic surgery has been the object of human obsession for a while now — from gossiping about it to having it — particularly intensified by the way the Kardashians have redefined beauty with their nips, tucks, and enhancements. But there has traditionally been an underlying condition that whatever someone decides to go under the knife, te must be passable as "natural" –and going "too far" has been gawked at and ridiculed. Reality TV show Botched eagerly engages with the too-far aspect of plastic surgery, whilst also having no qualms about showcasing how catastrophic the results of poor surgical techniques or healing can be. This is why the show has outlived and upstaged other plastic surgery shows. Others that focus on surgery — such as The Swan or Bridalplasty — focus on the "glow-ups" of the practice in a competitive setting. But Botched's premise reveals our own fetishization of the darker side of plastic surgery and how its potential "ugliness" feeds our resentment toward those that can afford it. There's a part of us that loves watching people fail: it's why funny fail compilations succeed and why Botched does too.
RELATED: The 15 Best Reality Shows of All Time, Ranked
How 'Botched' Sets Itself Apart From Other Plastic Surgery Shows
Following two renowned revision plastic surgeons in Beverly Hills, Botched episodes introduce three separate cases, and two usually pan through. As we follow the surgeons tackling the problems presented to them, we also discover the heartfelt story behind the patient's past traumas and experiences, completely humanizing the show. The third case tends to be a cautionary tale, usually presenting almost caricatures of what going too far with plastic surgery looks like. The friendship between Dr. Paul Nassif, who made a couple of appearances in the Real Housewives of Beverly Hills, and Dr. Terry Dubrow, really seals the deal with the series, emphasizing a humane take on what is widely considered an unnatural practice.
As Dr. Dubrow theorizes in an interview with Daily Beast, "The difference between this show and other plastic surgery shows is that we're not glamorizing plastic surgery. In fact, we're providing a scare about plastic surgery." Botched's approach to appeasing audiences is two-fold: it highlights very real dangers of plastic surgery by allowing us to gape at horrific outcomes from past surgeries — and it also uplifts audiences by "fixing" the patients' problems. It's reminiscent of past circus freak shows that parade deformities and anything considered unnatural, but adds an extra element of satiating our need to normalize the abnormal. The series exploits this voyeuristic fascination and revulsion of ours, a trait that has been around for ages but truly comes to light when watching this show.
How the Dark Side of Plastic Surgery Exposes Our Resentment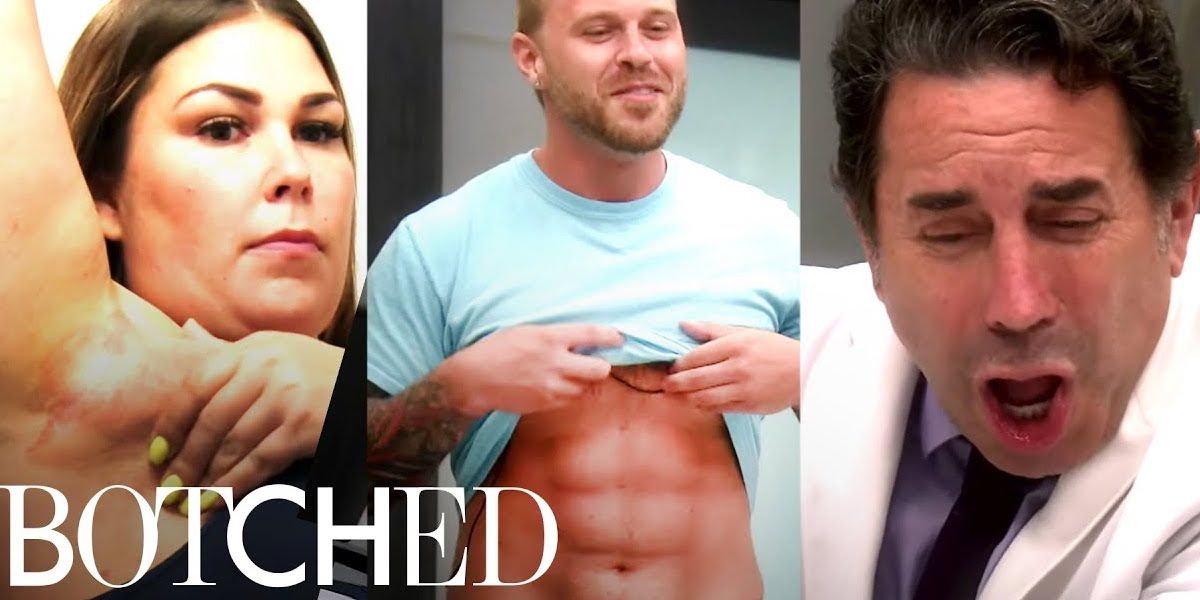 Even though plastic surgery has become more accepted and talked about, it's still one of those things that distinctly separates the average population from celebrities — or just people with money and access. Though there are some cases where the money and access are low, yet the patients' desire for external beauty perfection outweighs their socioeconomic circumstances. Although once the practice became more popular, prolific advancements in the industry allowed for more affordable procedures that were minimally invasive like Botox and fillers. But the more drastic transformations we see onscreen are far more costly.
There is something uniquely satisfying about watching someone fail at reaching the beauty standard by relying on their wealth. The show speaks to our resentment against anyone who could "take the easy route" and thus the unsuccessful surgeries just play to our satisfaction and comfort. Though the show counterbalances this by introducing patients that have experienced tragedies or accidents, so it's less about looking "beautiful" and more about feeling comfortable.
What 'Botched' Reveals About Western Beauty Standards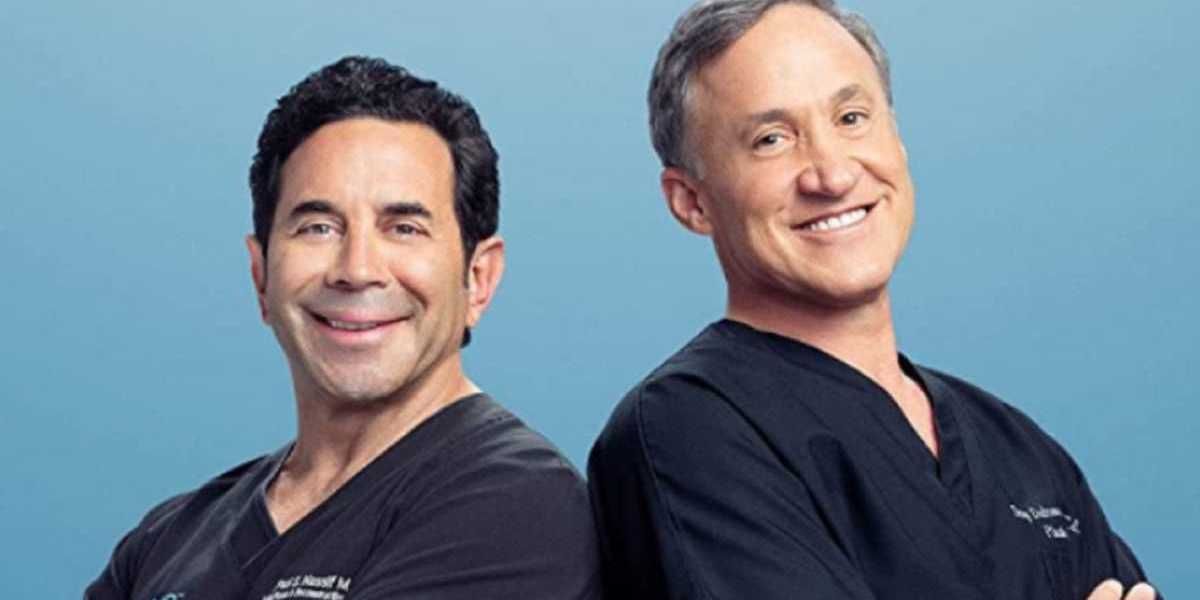 While watching the "botched" figures on the show, there's always an underlying reminder of the unspoken yet ever-present Western beauty standards we are held to. Plastic surgery is arguably the most overt and direct way to achieve these standards and the most popular procedures seem to be liposuction, lip injections, breast augmentations, and the fast-growing trend of the BBL (Brazilian but lift). The third case in every episode that is turned away generally features a patient that has undergone outrageous body modifications that inch them closer to the beauty standard. These more grotesque images play to our social anxieties as we question how people would want to look like that. Whether it makes us feel powerful or more comfortable with ourselves, this instinctive derision and repulsion is what drives the show. Watching people undergo morbid transformations for the sake of beauty makes us more comfortable with ourselves in comparison. By seeing the exaggerated epitome of the beauty standard, it reminds us how ridiculous they can be, from the accentuated hourglass figure to muscular arms and hard abs.
With the rise of plastic surgery, there's also been a duality in beauty standards: the natural and the artificial. Artificial beauty (beauty achieved through cosmetic surgery) can be applauded alongside natural beauty as long as the changes appear less obvious. Evidently, Botched engages with the more obvious transformations and their inherent "ugliness" due to their artificiality. A prime example is Justin Jedlica, who also earned the alias "The Human Ken Doll" for his notorious plastic surgery addiction. Featured in the very first episode of the series, his quest to undergo as many surgeries as he could seems farcical to us. And although his porcelain skin and faux muscles in all the right places fit the beauty standards, the artificiality of it renders it almost "ugly." These cautionary tales end up supporting the negative stigma around plastic surgery, highlighting how dangerous it can be while also playing into our relief that we don't look the same way.
Plastic surgery has only really become mainstream in the past two decades and there are still aspects of it that are alien to us. Witnessing the dark potential consequences of it in Botched evokes the same inability to look away when watching horror films. The ugliness and botched-ness presented in the show reveal our resentment and condescension towards those who can afford to get plastic surgery as a way to reach beauty standards. But it also speaks to the unattainable beauty standards themselves, cautioning unforeseen results that may ironically drive you further from it rather than towards it.
Source: https://dominioncinemas.net
Category: REALITY TV