The glitz, glamor, and drama are back on season 6 of Selling Sunset. The women of the Oppenheim Group have changed a little bit with the addition of Nicole Young (she's not new necessarily, just been in the background for a while) and newcomer Bre Tiesi, but the OGs still remain. The show's villain from season 5, Christine Quinn, has left the show and faithful viewers were all wondering who would fill her shoes. It's not confirmed entirely what Christine is up to now, but she did tell The Hollywood Reporter that she would like to be like Lady Gaga and act in big television shows. So who's the villain now? It might not be who you would think.
The newest agent in the office, Bre, came in and started stirring up some trouble. She is a former model and current real estate agent who shares a child with Nick Cannon. Before coming on Selling Sunset, she worked for the real estate agency Keller Williams Beverly Hills and was featured on shows like Love & Listings and Wild N' Out. Bre's entrance into the group was a little bit rocky, but she made instant friends with Heather El Moussa — and instant enemies with Chelsea Lazkani. Bre is being regarded as the new villain because she came in setting some hard boundaries and has a general rough exterior, but is it her, or is it Chrishell Stause? Chrishell's sweeter-than-honey exterior is the perfect camouflage she needs to get away with whatever she sees fit.
Is Bre Justified In Her Bitterness Towards Some?
The perception of Bre being rude or brash is because of the boundaries she came into the office and set. The main person that takes an issue with Bre and her lifestyle choices is Chelsea. When Bre is discussing her family and personal life with Cannon, she mentions that it is more of an open relationship, and she is aware of the other children that Cannon has — as well as who they're with. Bre claims Cannon as her best friend and partner, and for Chelsea, that doesn't make sense. In one episode, Chelsea exclaims that she is a Christian and finds Bre's relationship off-putting. Bre claps back at this and says it isn't any of her business how she conducts her personal life. It's from there that Bre takes the role of villain because she asks the other women in the office not to discuss her personal life.
In a Cosmopolitan interview, Bre mentions that post-show she is fine with still not maintaining a friendship of any kind with Chelsea. Having boundaries and not wanting your personal life to be the topic of conversation around the work Nespresso machine is hardly grounds for achieving a villain status. Boundaries and privacy are praised in the therapy-ridden social media world right now, but Bre's newcomer status doesn't make her infallible to automatic judgments from a tight-knit team like Oppenheim Group.
Chrishell Is An Undercover Bad Girl
Chrishell is not a newbie, and over season 5 and this newest season, her tune has changed a little bit. Is she actually a femme fatale in disguise? In season 5 we know that Chrishell withheld the secret of her relationship with Jason Oppenheim. Dating your boss is typically frowned upon and the other women in the office definitely raised their eyebrows at motives and the possible benefits that Chrishell would be receiving because of her relationship status. While that relationship ultimately crumbled, and she received a lot of sympathy from viewers, she's still not as innocent as she seems.
Chrishell's new relationship with G-Flip definitely has her at her happiest and a little distracted from actually selling real estate. When she does return to the office after working at home post-Jason break-up, the drama turns up quite a notch. Chrishell's newfound happiness definitely lent her some more confidence, which was needed from her previous meek mentality, but it may have been taken a little too far.
Chrishell Makes Bold Accusations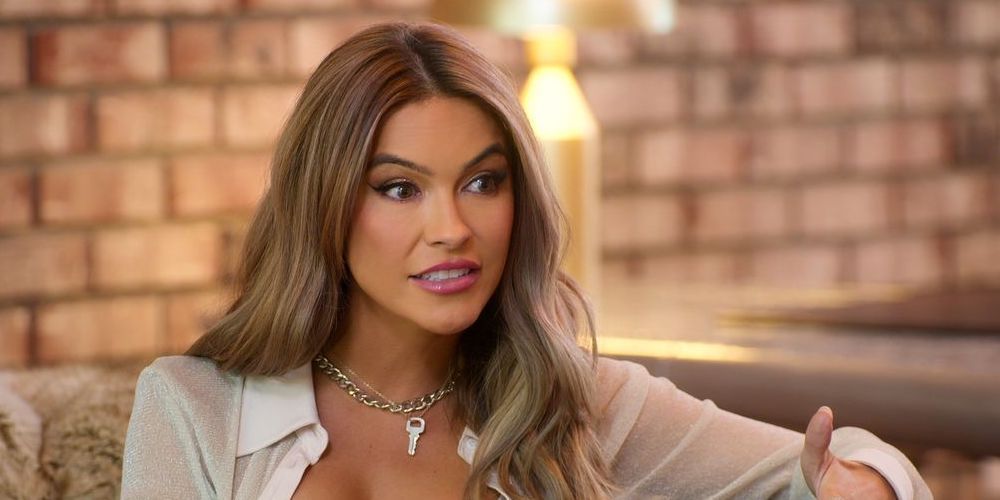 see more : Netflix's 'Siren: Survive the Island' is the Perfect Sequel to 'Physical: 100'
Chrishell was antagonized by Nicole a few times during meetings and one of Chelsea's open houses. The two were often in heated arguments where Nicole accused Chrishell of receiving favoritism which she denied and said she earned those merits and wasn't just given them because of Jason's crush on her before they dated. The real breaking point came during the Palm Springs trip, and that is where it got taken a little too far. The two started arguing at a dinner table with the other women from the office, many of whom were initially taking Chrishell's side. This took a harsh turn when Chrishell unleashed the claws and make accusations about Nicole. Chrishell accused Nicole of being on drugs and that she is crazy. This was incredibly upsetting to Nicole as her reputation in her career could be ruined over something like that. Nicole took it very personally, even going as far as to take a drug test and letting some of the other women know she would take legal action if Chrishell persisted.
Is Her Mask Coming Off?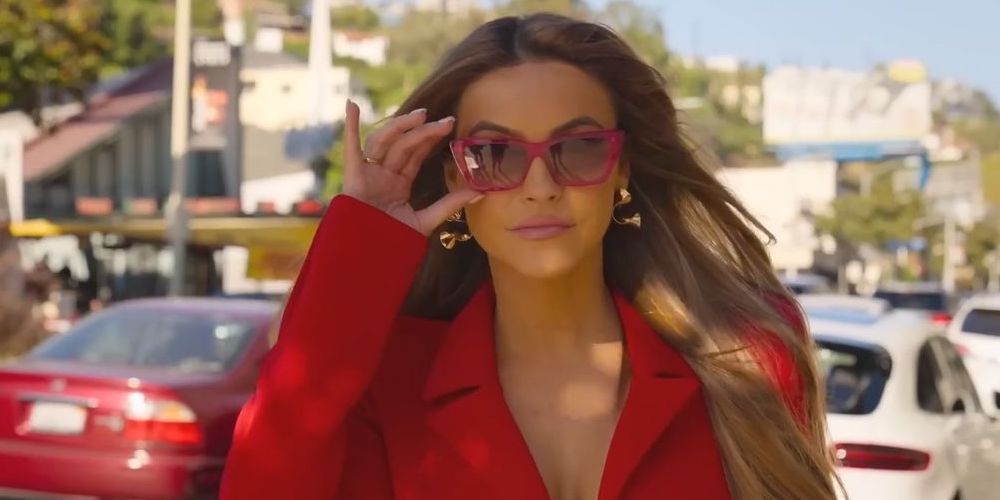 The way Chrishell behaves next solidifies that villain vibe. Instead of apologizing to Nicole for taking things too far, she goes to each woman in the office and tells them something she likes about them in an attempt to win them back over after her outburst. This would appear to be a supportive and positive thing to do, but Chrishell's lack of remorse for her comments and inability to take responsibility for them shows she is out for blood. Maybe it's because she spent the first four seasons being the girl next door or maybe this is how she's always been, but over the next few seasons it is possible fans will a change in Chrishell's bubbly exterior.
Bre may have come onto the show fiercely and her confidence could be perceived as threatening, but Bre's ability to have conversations and accept responsibility for what she has said or done doesn't make her the true villain. It's always the ones you least expect and who receive the most sympathy that ends up turning. Who will Chrishell be next season? You can watch all six available seasons of Selling Sunset on Netflix now.
Source: https://dominioncinemas.net
Category: REALITY TV