"It wasn't just cutting an inch and a half of hair for me, it was the last straw in them completely trying to change who I was." That's the infamous phrase heard from reality competition contestant, Cassandra Jean Whitehead. For the 24 seasons it ran, America's Next Top Model foisted hundreds of makeovers on contestants all for the sake of the fickle fashion industry, or, at least, Tyra Banks's idea of the fashion industry. While some makeovers were complementary to a contestant and were welcomed, many were a drastic departure from what a contestant was used to and how they would prefer to represent themselves. Models yielded control of their appearance over to a show that had a vague promise, if they aren't "difficult" and managed to beat out the other contestants, supermodel stardom was just around the corner. But for Cassandra Jean Whitehead, the Texas pageant queen of Cycle 5, losing herself in order to become someone else's idea of who she should be was a Faustian bargain she just wasn't willing to make.
Cassandra taking a stand for herself sounded an alarm that something was fundamentally wrong with ANTM, but it'd take us years to realize just how right she was all the way back in 2005. And as this year marked the 20th anniversary of its debut episode premiering on UPN, fans have been looking back at just how problematic the show was at times.
Makeover Madness on 'America's Next Top Model'
Looking over the cycles, there were some makeovers that would make you do a double take, and not for good reason; Cycle 16's Molly O'Connell had to endure two drastic makeovers — a blonde Diana Ross-inspired weave that looked more like instant noodles instead of the singer's iconic locks and then getting her hair chopped off in the finale, only to lose; Marvita Washington of Cycle 10 was given a hairstyle more appropriate for a ranch instead of the runway: a look coming from Banks's imagination, Marvita was given a horse-inspired mane of hair. Though hair grows back, as they were reminded when they didn't enjoy looking however Banks wanted them to look, there were some makeovers that went beyond the scalp.
Cycle 15's Chelsey Hersley, a contestant who had been dreaming of being a model since she was a child, was required to have the gap in her two front teeth widened. Chelsey allowed ANTM to shave off a quarter of a millimeter from both teeth. To make the future Dancing With the Stars host's decision to have a contestant's teeth shaven even more baffling is that in Cycle 6 contestant and eventual winner, Dani Evans, was forced to have the gap in her front teeth closed or else risked being eliminated by default. Evans, who was proud of her gap because it was a distinct feature of the women in her family, eventually submitted to Banks' idea of how she should look. But, though few, contestants would rarely refuse to surrender control of their appearance because what they were told could be taken away from them.
Cassandra Kept Things Balanced in Cycle 5
Cycle 5 has been one of the most memorable cycles of the franchise. There was granola gate, makeouts, and some of the wildest photo shoots the franchise has seen– the contestants had to hang from a harness for their first photos of the cycle — and had to photograph with the Jackass crew for another. But Cycle 5 was also memorable because, for the first time in the show's history, a contestant voluntarily left the competition. From the moment she introduced herself during casting, it was clear how self-possessed 19-year-old Cassandra was. While many of the contestants were raw nerves, Cassandra calmly interacted with Banks and the Jays. She wanted it, but she wasn't going to beg like one contestant who got on her knees and said she'd do anything, only for Banks to scold her for saying such because it can set a model up for danger down the line.
While other aspiring models would divulge traumas and/or shed tears, all hoping to endear themselves to be one of the thirteen chosen to compete to be crowned the winner, Cassandra maintained her poise during the casting process. She let the judges know as much about her as she wanted them to know. Even when her name was the first to be called when Tyra announced who would be entering the Top Model house, she displayed a cautious excitement compared to the jumping and crying that many of her co-competitors reacted with.
During the casting process, it was clear that Cassandra was confident in who she was. When her peers had a mock beauty pageant questionnaire for her, she responded confidently while most likely being aware that she was the intended joke. During her time in the competition, contestants would say negative things about her in confessionals, as one does in reality TV. But Cassandra, the beauty queen from Texas, was authentically herself, and she wouldn't change for anyone.
Cassandra Jean's Quest for the Crown Begins to Diminish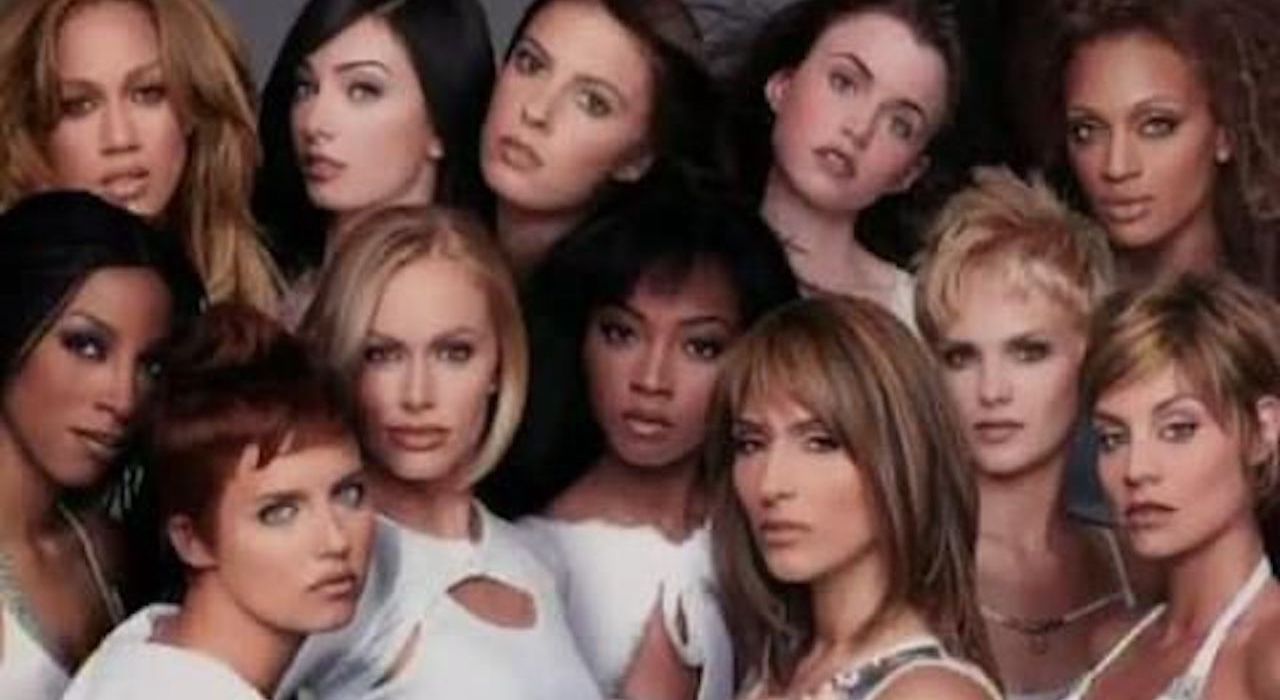 After the first elimination of the 13 picked to make up the series' fifth cycle, it was time for makeovers. Each cycle would usually supply one or two dramatic makeovers. In the case of Cycle 5, there was really just one. And that one was, naturally, for Cassandra. Inspired by Mia Farrow's hair in Rosemary's Baby, Banks assigned a blonde pixie cut to Cassandra. Previously, Cassandra had vented that she was anxious about the possibility of having to cut her hair short. Upon hearing about her drastically different new look, she broke down into tears. While the other contestants were enjoying new hairstyles that they gladly welcomed, Cassandra had to see her brown locks cut away and placed in front of her. The result was less Farrow gestating the spawn of Satan and more short spunky hairdo that was popular in the aughts.
But in having her hair cut, Cassandra felt that part of her identity had been morphed. In addition to the edgy look that Banks and Jay Manuel insisted was mod, they wanted her to take on an edgier persona. There was even a challenge where the contestants had a limited amount of time to go through a mall and put together an outfit that corresponded to their assigned new looks. She didn't succeed at the challenge. Whenever the camera was on her, Cassandra looked uncomfortable, almost as if she has been depleted of her essence.
For the next photo shoot, she channeled the frustration and confusion she was feeling over her new look to create good photos. But on the set, it was clear that she felt disconnected from her new self. She portrayed a different person from the confident, composed young woman that had entered the competition earlier. During the panel, Banks was still not happy with her hairstyle, wanting her hair to be cut even shorter, "I'm going to have you get the haircut I wanted you to have," Banks told her. It marked the final straw for Cassandra.
The Girl Who Walked Out of the Show
see more : You Can Move in With the 'Brady Bunch' — One of TV's Most Iconic Homes Is for Sale
Upon hearing that her hair was to be cut even shorter, she began to have reservations about her place in the competition. During the next photo shoot, one that required the aspiring models to look terrified while running on a treadmill, Cassandra was given an ultimatum: take the haircut or be cut from the competition. After having conversations with contestants and a hairstylist and Manuel, she decided to keep the extra inch of hair and her own identity instead of the one that the ANTM powers were trying to make her into. She left the set, went back to the house, and collected her things. Her time on America's Next Top Model was over, and for the first time since the big cut, she seemed relieved and had no qualms about exiting the show.
The idea of selling out is usually thought of as an alternative person having a more mainstream or pop-y persona pushed onto them. But in Cassandra's case, selling out would have meant caving to Banks' whim and accepting an appearance that didn't reflect who she truly was. And that was something she wasn't willing to do any further. She went out on her own terms and was the first contestant in the show's history to say "no thank you" to the stylistic demands of Banks. During her exit interview, she spoke about her post-ANTM ambitions: she wanted to continue with pageantry and hoped to one day be Miss USA, all things that she wanted for herself.
After her elimination, Manuel and Banks made it appear as if Cassandra threw away the opportunity of a lifetime. But how many of the ANTM contestants have gone on to become supermodels, especially anywhere close to the career heights of Ms. Banks? What can be distressing about ANTM is how the show demanded that the contestants constantly express just how badly they wanted to win, almost as if they had to spend their time in the competition in a vexing state of yearning and display that pining for the judges during every panel. And the reality of America's Next Top Model was that it was just a reality show.
Even Cycle1-4 judge Janice Dickinson admitted in an interview with ABC News that the show was simply a reality show, not a ladder to a successful modeling career: "It's a reality show! Hello!… It's a reality show, and they had to come up with snappy episodic moments to fill in the time," she said when reflecting on the more dramatic and cringe moments of the show.
The Girl Who Picked Herself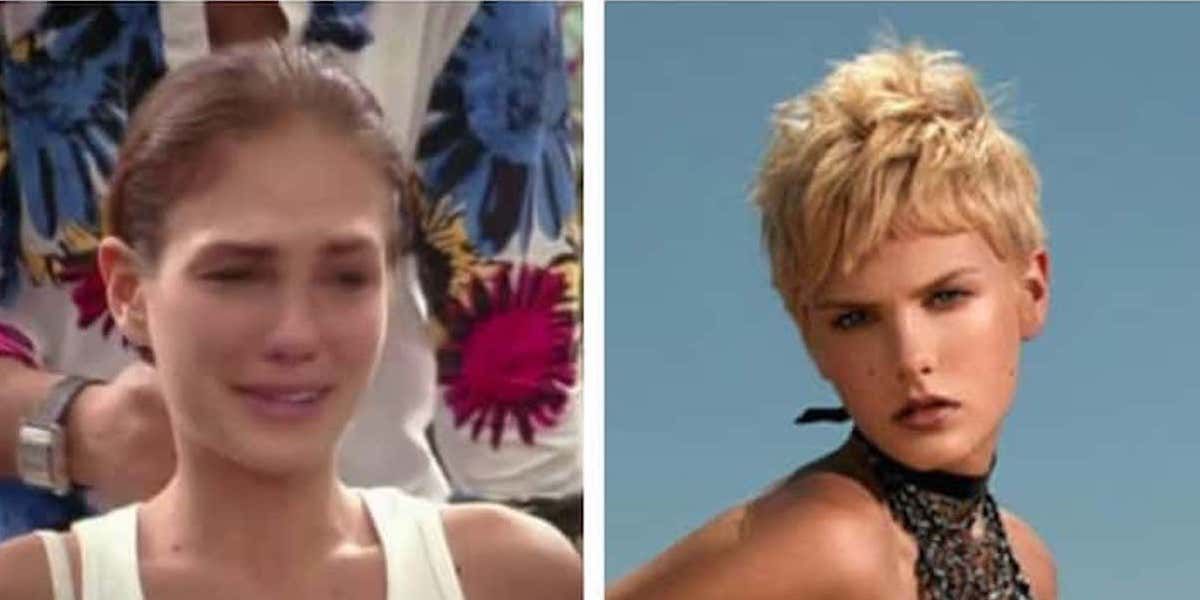 Though other women would go on to quit America's Next Top Model, Cassandra will always have the distinction of being the first, and she was the first because she insisted on herself. What's remarkable about Cassandra was that she saw something wrong with ANTM before we did — before the 2020 COVID-19 lock downs caused us to reassess the show and its legacy amid binge-watching episodes on streaming platforms. She was sharply aware that her own self-satisfaction was worth more than a supposed golden ticket to a lucrative modeling career–a golden ticket that we now know didn't actually swing the doors open to bountiful modeling success.
Cassandra may not have won Cycle 5 of ANTM, but she chose herself instead of others' idea of how she should be. And that's why she's one of the few contestants to have truly won more than some modeling contract.
Source: https://dominioncinemas.net
Category: REALITY TV