Selling Sunset is otherworldly — or, at least, it's shot to feel that way. It has the elements to prove so. There are the outfits, which are usually colorful enough to make a middle schooler's highlighter collection envious, but it's also just the sheer way that these women move. The series has a cinematic quality that's completely unmatched on all levels, but as a result of this feature, it oftentimes makes us forget that these are real people we're dealing with.
Our de facto, fearless leader of it all, Mary Fitzgerald, ended up getting the short end of the stick this time around, as Season 6 launched her into a new role at The Oppenheim Group. With Jason Oppenheim out for three weeks in Europe for a vacation with his new girlfriend, Marie-Lou Nurk, he crowned Mary the interim woman-in-charge of the other agents in his absence, a major honor at the time. Emphasis on at the time.
A Missing Boss, an Unfinished Apartment, and the Civil War of Palm Springs
Sure, we've hit emotional patches on Selling Sunset in past seasons, but we've never been party to the slow burn of emotion that took over Season 6 of the Netflix reality series. With Mary in the driver's seat at The Oppenheim Group for the bulk of the season, she's had to put out work fires left and right. On top of that are the inherent complications that come with attempting to manage a group of agents who are constantly stirring a proverbial cauldron of drama.
As a way to mend the complicated beef between Nicole Young and Chrishell Stause, Mary thought that loading up the girls and heading out to Palm Springs would do the trick in solving the matter, but it only ended up adding more fuel to the absolute dumpster fire that already was their relationship. Throughout the trip, Chrishell accused Nicole of being a drug addict, Nicole threatened legal action and decided to take a voluntary drug test (that came up negative), new agent, Bre Tiesi, confronted Chelsea Lazkani over her comments about Bre's family dynamic with Nick Cannon, and on the last night of the trip, Mary opted out of a drag dance night with the other women and went home alone, crying in a limo.
see more : 10 Best Competitive Reality Shows to Watch If You Liked 'Next in Fashion'
And if that wasn't enough, back in Los Angeles, Mary had temporarily taken over the management of a penthouse apartment project of Jason's that her husband, Romain Bonnet, was leading the construction on, which came with its own set of problems. With a deadline quickly approaching and tons of construction still in need of completion, everything ended up falling on Mary's shoulders, including some of the blame for it not being completed sooner.
The Straw That Broke the Agent's Back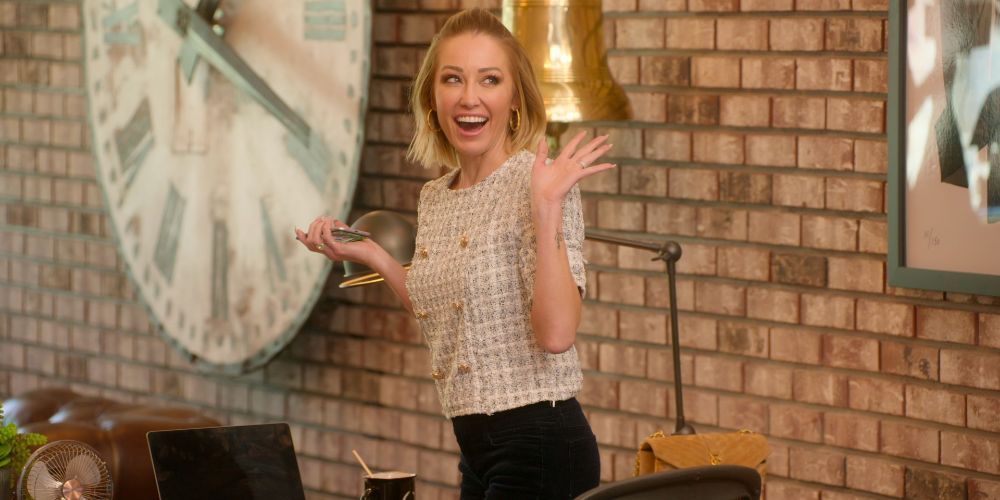 At the penthouse launch event in the final episode of the season, Chrishell and Mary sat down for a chat, and in an act equivalent to stomping all over a newly-finished sandcastle at the beach, Chrishell ripped that apartment to shreds—though, of course, in the kindest way possible and while wearing an understanding smile throughout the entire thing.
"To be honest with you, the area's tough at this price point," Chrishell says. "For me, I don't want to spend time on something that, personally, to be really honest with you, I think it's overpriced. I probably am not gonna help on this one, but I'm excited to see what it ends up selling for."
At that moment, you could see Mary's face just drop, and you could hear her voice crack a little, too. She made many points throughout her response, but the main emphasis was on the importance of being a team player when selling a house for The Oppenheim Group. Ultimately, it didn't matter who was sitting across from her at that moment: it was Chrishell, but it could've been Amanza, Heather, Emma, or even Bugs Bunny. Mary needed to get everything off her chest, which boiled down to the fact that she felt like the only team player left at the agency.
see more : 'RHOA': Kim Zolciak's Estranged Husband Has His Own Issues Amid Controversial Claims
Mary was foisted into a pretty thankless job over the three weeks that Jason was gone, and after all that work, she had finally made it to the grand, celebratory moment that was supposed to be the penthouse launch event. Instead of it being a triumphant night, it was just another reminder that there was nothing she could do that wouldn't go unpunished.
Sometimes it's easy to forget that the person who appears to be the most invincible actually has a softer side to them. While it often feels impossible for the agents on Selling Sunset to be anything but content with their lives, Mary's breakdown at the end of Season 6 is indicative of a larger issue that most women and other people face at some point: being taken for granted. When someone's constantly put inside that indomitable category, it's tough to see them as anything but that; after all, people aren't just brick walls.
"I can't deal with this," Mary says, adding, "And my life is going to pieces. I have a great life, but it's going to pieces trying to put everybody else's s*** back together. And none of it makes any sense. None of it even matters. I'm just trying to keep the peace, and there's real s*** going on."
In a quiet, glum, and yet shockingly refreshing moment, Mary brought down her walls a little, and in doing so, she maybe just did something pretty massive for the series. Being strong isn't always putting on a brave face; sometimes, taking off the face for a moment is the bravest thing to do. We've become so accustomed to the agents on this show being consistently fierce, confident, and outwardly composed that it's a real shock to the system to see one of them—arguably the most steadfast of the bunch—be fully honest and bring down the façade.
Many of the conflicts on Selling Sunset arise from agents not being fully honest with each other, but now that Season 6 is behind us, Mary's conversation with Chrishell can stand as a stark example that grinning and bearing it shouldn't be the norm—as a real estate agent or just as a human.
Source: https://dominioncinemas.net
Category: REALITY TV