Well, folks, it's over. In a surprise move that everyone expected, it has been announced that Monique Samuels marriage has officially come to an end. Fans of Love and Marriage D.C. noticed something was amiss when the promos for season 2 came out this past Fall — sand Monique and her estranged husband, Chris. The Real Housewives of Potomac alum confirmed she wouldn't be on the show moving forward, but alleged it was due to contract issues. Fans, and former Bravo co-stars, speculated her marital trouble worsened, and she opted out of airing their dirty laundry. The premiere season of the OWN reality series showed that there was a lot of tension between Monique and Chris. The former couple responded to the rumors, acknowledging that while they were separated, divorce was not on the horizon. Clearly, their attempt to shut down the rumor mill was filled with lies, fairy tales, and fallacies.
'RHOP' to 'Love & Marriage D.C.': Where Did It All Go Wrong For Monique and Chris Samuels?
Fractures in the Samuels' marriage could be seen during the latter part of their time on The Real Housewives of Potomac. Chris was a quiet voice in their marriage, and Monique was seemingly running the show by managing their household and children as Chris was financially responsible. But Monique wanted change. After her fight with Candiace Dillard Bassett led to her exit post season five, fans were excited to learn Monique and Chris would be back on television on OWN. And she insisted the "real" Monique. When season one premiered, it did not show the world's happiest marriage between them.
Throughout the season viewers could not help but notice the lack of happiness in the Samuels' marriage. Many wondered if Monique even liked Chris anymore, as she spent almost every episode in the season nagging him about always doing (or not doing) something wrong. The season reunion tackled this issue head-on. When it came time to address the rumors about her wanting to embarrass her husband, she went on a tirade about Black women often being looked down on and seen as angry when they voice their issues with their husbands. She even fought back on rumors that she went on the show to set herself up financially in order to secure her lifestyle outside of Chris, which she denied. In fact, Monique explained that she believed in their marriage and wanted to see things through. Chris admitted that he was stagnant in his growth within their marriage and understood Monique's frustration with her taking on such a load with the family. He promised change. But apparently, that change never came.
Monique Samuels Officially Files for Divorce – Chris' Social Media Antics Exposed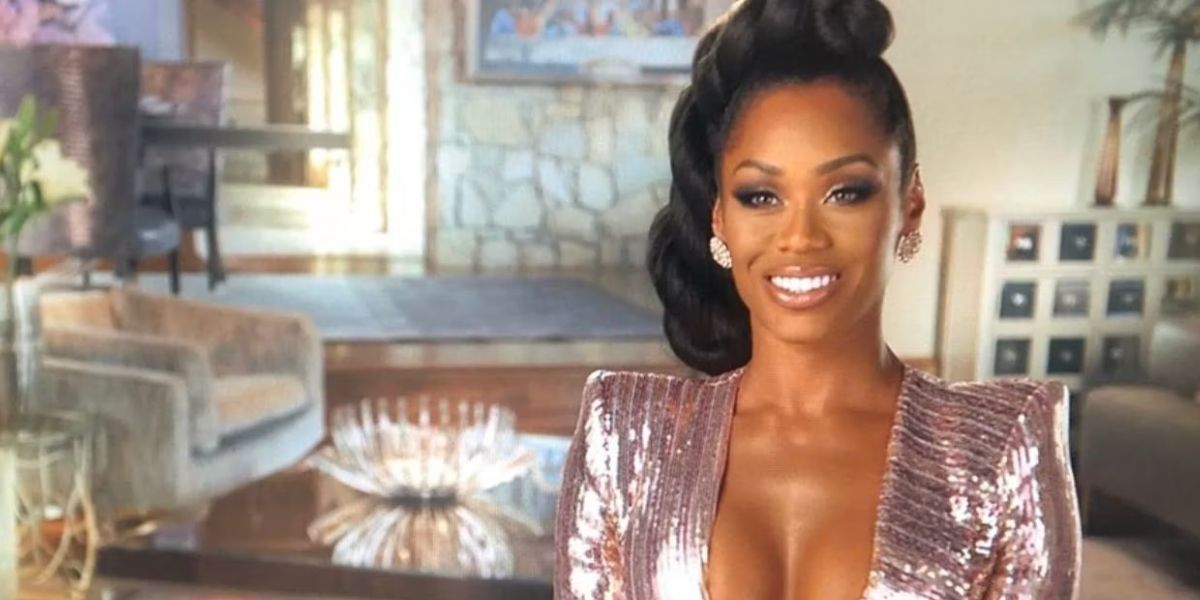 Between their frigid appearance at the reunion and the later announcement that they would not be returning for season two, the rumor mill was in full swing, Monique decided to address the rumors in an odd video, sitting beside Chris. They vehemently deny that they were getting divorced while simultaneously confirming that they were separated and living apart in their multiple homes. Not many believed them.
News of Monoque's divorce filing came on June 20. PEOPLE Magazine exclusively reported she filed documents back in April, and has requested the documents be sealed. She is seeking an "absolute divorce." Chris has unfollowed Monique from Instagram, as well as her business page, Not For Lazy Moms. The two have not posted one another on social media since December 2022. Chris has been sharing his weight loss journey, while Monique promotes her various businesses and morning radio gig in D.C.
Source: https://dominioncinemas.net
Category: REALITY TV