When it comes to Bravo's Real Housewives franchise, it's safe to say that the New Jersey women never let viewers down when it comes to delivering the drama, and queen bee Teresa Giudice has been at the center of The Real Housewives of New Jersey since it's premiere in 2009. The only remaining original cast member from the franchise, the big-haired, deep-tanned table flipper has been through it all in front of the cameras – showcasing marriage, childbirth, prison, divorce, and remarriage – along the way. A lightning rod from the start, Teresa is famous for wearing her emotions on her sleeve and for going from zero to Garden State grenade launcher in less time than it takes her to apply false eyelashes. Since the show's inception, Teresa has feuded with so many of her co-stars, viewers can barely keep count on their fingers and toes combined. But it was when Teresa's sister-in-law Melissa Gorga joined the cast in 2009 that the pink-pedicured claws really came out. Since Melissa's marriage to Teresa's brother Joe in 2004, the tension between the trio has been simmering like a pot of rigatoni on Nonna's stove. It's been difficult to pinpoint the root causes of the Giudice-Gorga faida familiare, with each side sharing accusations ranging from petty jealousies to shady business dealings. The family strain came to a full boil this year on the reality series, however, when a rumor surfaced that Melissa was caught making out with someone other than her husband in the back seat of a car. This salacious gossip effectively put a coda on the already tenuous relationship between Teresa and the Gorgas, with Melissa and Joe blaming Teresa and her new hubby, Luis "Louie" Ruelas, for spreading the rumor.
At the heart of the cheating story, though, is cast member Margaret Josephs, who joined the show in 2017. It's not the first time Margaret's loose lips have sunk familial ships. Last season, Margaret yakkety-yakked about the husband of fellow cast member, Jennifer Aydin, and his affair with his former office manager, widening the rift in a marriage that already seemed to be crumbling like a hard-baked cookie. Although Margaret is frequently quick to defend her actions as "coming from a good place," it might be time to grab a magnifying glass and take a closer look at the self-described "powerhouse in pigtails" and her role in stirring the cauldron of fury in Franklin Lakes. Could Margaret, proprietor of her own "Macbeth Collection" of clothing, be a true Lady Macbeth in RHONJ's Shakespearean dramas?
Margaret Josephs Fueling the Dramatic Fires
From the moment she arrived on the scene, Margaret has been remarkably adept at finding smoldering fires within her RHONJ community and adding logs to them. Once friends with arguably the franchise's most controversial cast member Danielle Staub, Margaret's disparaging comments about Danielle and her failed marriage led to the spectacular Dynasty-style catfight between the two that culminated in water dousing and hair-pulling, all within the walls of the swanky Steven Dann clothing boutique. Prior to this incident, of course, Margaret infamously pushed Danielle's then-husband into a swimming pool.
In the show's 12th season, Margaret was running with tales of Teresa's then-fiancé Louie and his past as an allegedly abusive, sexually compulsive, unfaithful boyfriend. When a bizarre "warrior camp" video surfaced featuring Louie pouring his heart out to his former girlfriend while surrounded by a group of shirtless men on a rocky beach, Margaret seemingly just couldn't wait to tell all the ladies about it. While Teresa did her best to snub out any flames arising from Louie's past, Margaret kept adding kindling. Though Margaret claimed she was only talking about Louie because she wanted him to address the vile rumors and get in front of all the bad stories before things got out of his control, the "love bubble" lady wasn't about to let Margaret poke it with a pin. It all came to a head during a cast trip to a Nashville restaurant, with Teresa tossing flatware, stemware, and whatever else was within her reach in Margaret's general direction. The two hot-headed women came to a delicate truce in the next season, with Teresa doing her best to bring the namaste while keeping two eyes on her future and her third eye on Margaret's continued attempts to dig up the past.
A Bitter Former Friend and an 'Arsenal' of Dirt Make Her Way Through 'RHONJ' Circles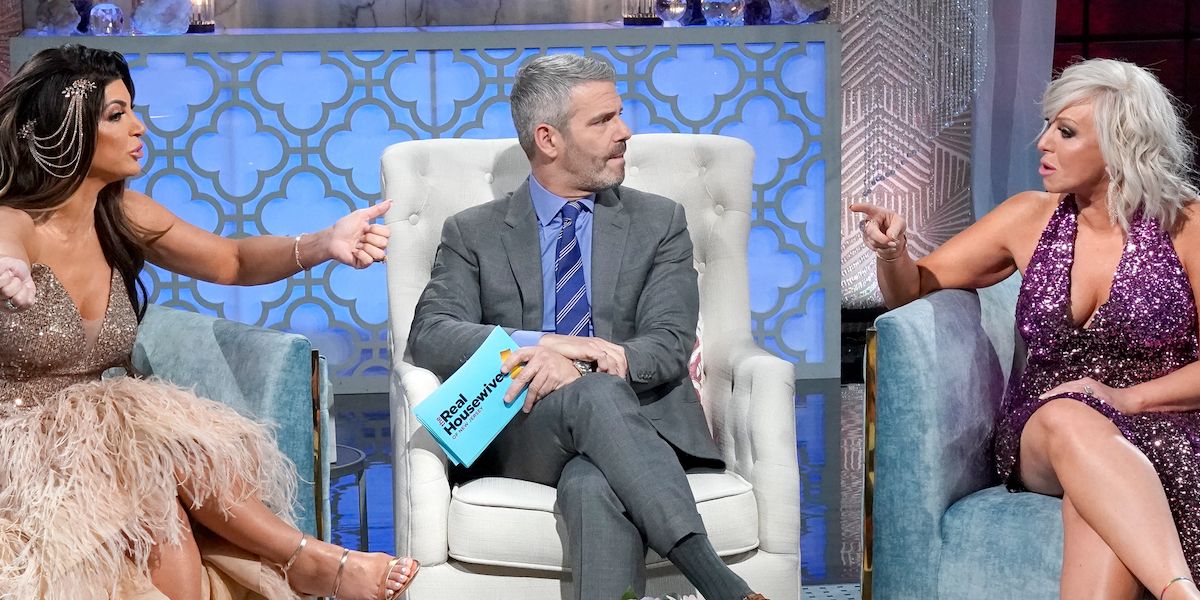 Enter Danielle Cabral, one of the newest RHONJ cast members. Offering a fresh perspective on the show's venomous turmoil, the Long Island native and sassy spitfire has bristled over comments from Margaret's ex-friend Laura Marasca Jensen that Margaret has "an arsenal" of gossip on the Jersey girls and that "she's a better friend than an enemy." The fact that Margaret was also relentless in pushing for the backstory on Danielle's long-running estrangement from her own brother has in no small way made Danielle wary of Margaret's true motives and intentions. And when Jennifer shared with Danielle the extraordinary rumor about Melissa's alleged infidelity, with the footnote that the rumor came from Margaret herself, Danielle wasn't exactly scrambling to jump on the Margaret friendship train. Throughout the show's 13th season, Margaret has been walking a fine line in the Giudice-Gorga discord, claiming she cares for all the parties involved and is genuinely distressed about the fissure in the family. With the revelation that Margaret may have been the source of the cheating story, however, cast members – and the show's viewers – are now questioning whether Margaret is a good friend or an evil foe.
Margaret Warns of a 'Snake in the Group'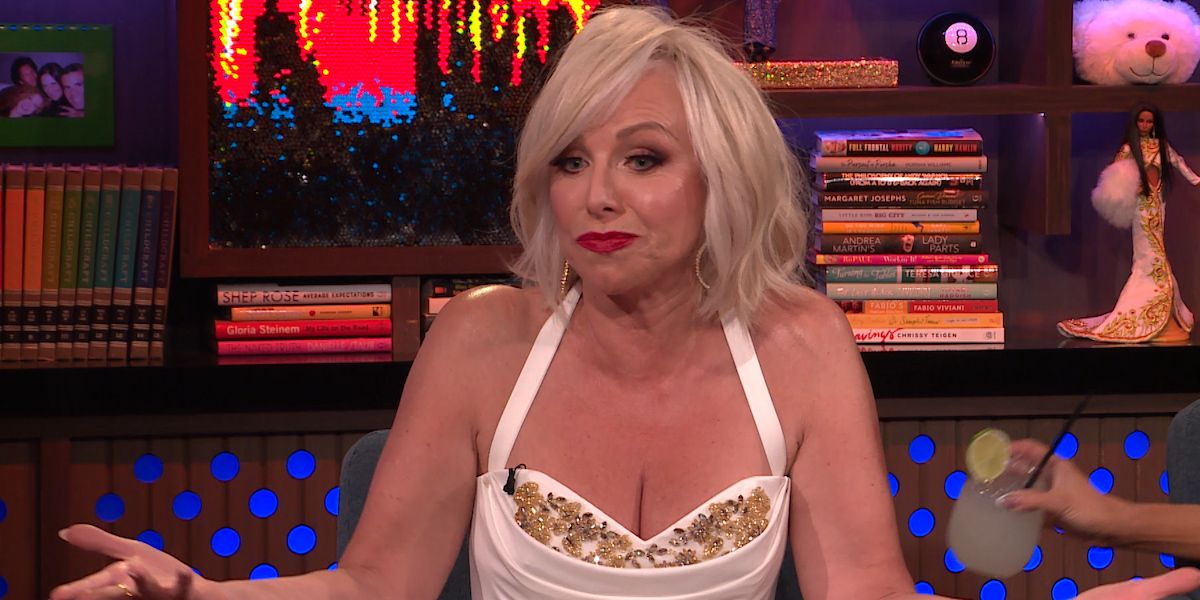 Dave Quinn, author of the ultimate Real Housewives tome, Not All Diamonds and Rosé: The Inside Story of The Real Housewives From the People Who Lived It, discussed on a recent episode of the Reality With the King podcast how the knives may be coming out for Margaret in the show's next season. Quinn shared the contents of a group text message Margaret had sent in response to her former friend Laura's accusations, a portion of which urged everyone to disregard what Laura was saying. "We should all know when there is a snake in the group," Margaret admonished. "I hope none of you told anything to this beast." Clearly, Margaret's feeling the heat and is doing her best to shore up as much support as possible.
see more : Why Yam Yam Deservedly Won 'Survivor' 44
To make things worse, former bestie Laura recently released text messages shared by Reality Blurb between the two that ended with Margaret messaging to Laura, "You just crossed a boundary I'm not interested in…let's take a break." The exchange, a silly back and forth about changed plans and a party disinvite, is what Laura claims ended the friendship between her and Margaret. For her part, Margaret has claimed Laura is still bitter about not being cast on RHONJ.
Can Margaret Make it Without Teresa's Support?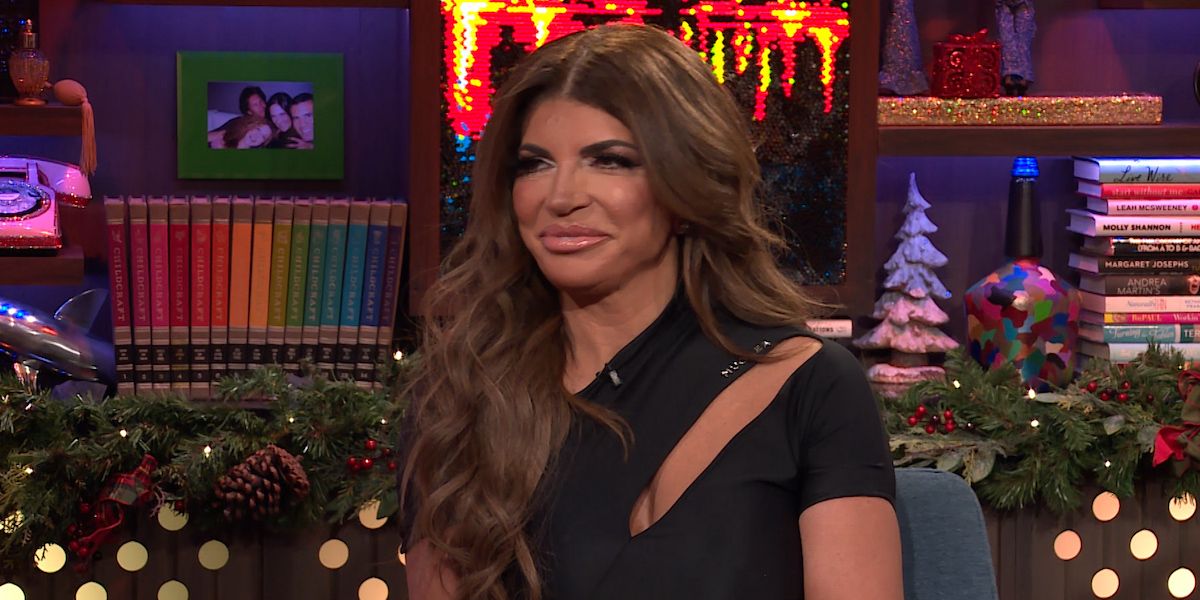 While author Quinn doesn't believe all the controversy will jeopardize her future on the reality series, there is little doubt that Margaret's protective shield is getting dented. In the first episode of RHONJ's reunion, Danielle implies that Margaret has dirt on Danielle's family. And Margaret, never failing to sling a nasty barb followed by a "love and light" statement, responds with, "I only want you and your family to be together. I know nothing about your family." It's yet to be seen whether Margaret's sincerity will stand the test of time.
Already on the outs with Jennifer and Danielle, Margaret recently stepped into the abyss again by exiting Teresa's wedding reception in a show of support for the Gorgas. "If she was supporting Melissa, she should have never came [sic] at all," the not always articulate newlywed recently told E! News. Without the endorsement of The Queen Mother of The East Coast, it's questionable how well Margaret can fare in the show's next season. The many machinations of Margaret may come back to haunt her in 2024, and like Shakespeare's Lady Macbeth, Margaret might soon be uttering the words, "Out, damned spot! Out, I say!"
Source: https://dominioncinemas.net
Category: REALITY TV