Shooting Stars, from director Chris Robinson and based on the book by LeBron James and Buzz Bissinger, tells the inspiring story of how a young LeBron James (Marquis "Mookie" Cook) and his childhood best friends Lil Dru (Caleb McLaughlin), Willie McGee (Avery "AJ" Wills Jr.) and Sian Cotton (Khalil Everage) turned a love of basketball into a life-changing opportunity for themselves and their families. Becoming the #1 high school team in the country would lead to the launch of James' career as one of the biggest superstars in the NBA, and a lifelong connection that would turn friends into family.
During this interview with Collider, co-stars Cook and McLaughlin talked about overcoming their nerves, not letting other people's beliefs about who you are to stop you, putting pressure to succeed on yourself, and who they turn to when they need to be uplifted and inspired. McLaughlin also talked about what it will mean to him to shoot the final season of Stranger Things, once the writers strike is over.
Collider: Mookie, what was the scariest thing for you, not only in making your screen debut, but doing so as LeBron James?
MARQUIS "MOOKIE" COOK: The scariest thing, for me, was just not wanting to do bad. That was the only thing, for myself. I couldn't care less, what anyone else is gonna say about it.
What do you do to get over any nerves that you might have?
COOK: I try to catch my breath because sometimes I'll just be too much in my thoughts and be over thinking. I just try to breathe a couple of times, inhale and relax. Before the first meeting, my armpits were sweating and my hands were all wet. I'm smooth now.
Caleb, for someone like you, who's an old pro at this now, do you still get nervous? How do you handle that?
COOK: I could see it in his face.
CALEB McLAUGHLIN: Yeah, I still get nervous. I don't ever want to feel like, "Oh, I'm good. I'll be fine." I take my craft serious. Anytime I'm in a project, or even an interview, I wanna give him my best. It's almost an exciting, nervous energy. I'm ready to go, but I also just wanna see better for myself.
Caleb, I love your character because he knows what his literal shortcomings are, but he also knows that he's talented. So many people, in real life, would let those shortcomings get the better of them, might even give up on their dreams, as a result. What do you think it was about Lil Dru, at that time, that gave him the confidence to not let that stop him from believing in himself?
see more : Why David Dastmalchian Initially Said No to 'The Boogeyman'
McLAUGHLIN: Just believing in himself and ignoring the haters. Of course, the people that support you always motivate you, but motivation is in moments. It's about discipline and confidence. He had to know for himself that he could do it. There was no one else on the court, but him, making those shots and making those plays. He had to be good at his craft, practice, and stay true to who he was, and everything would be good for him.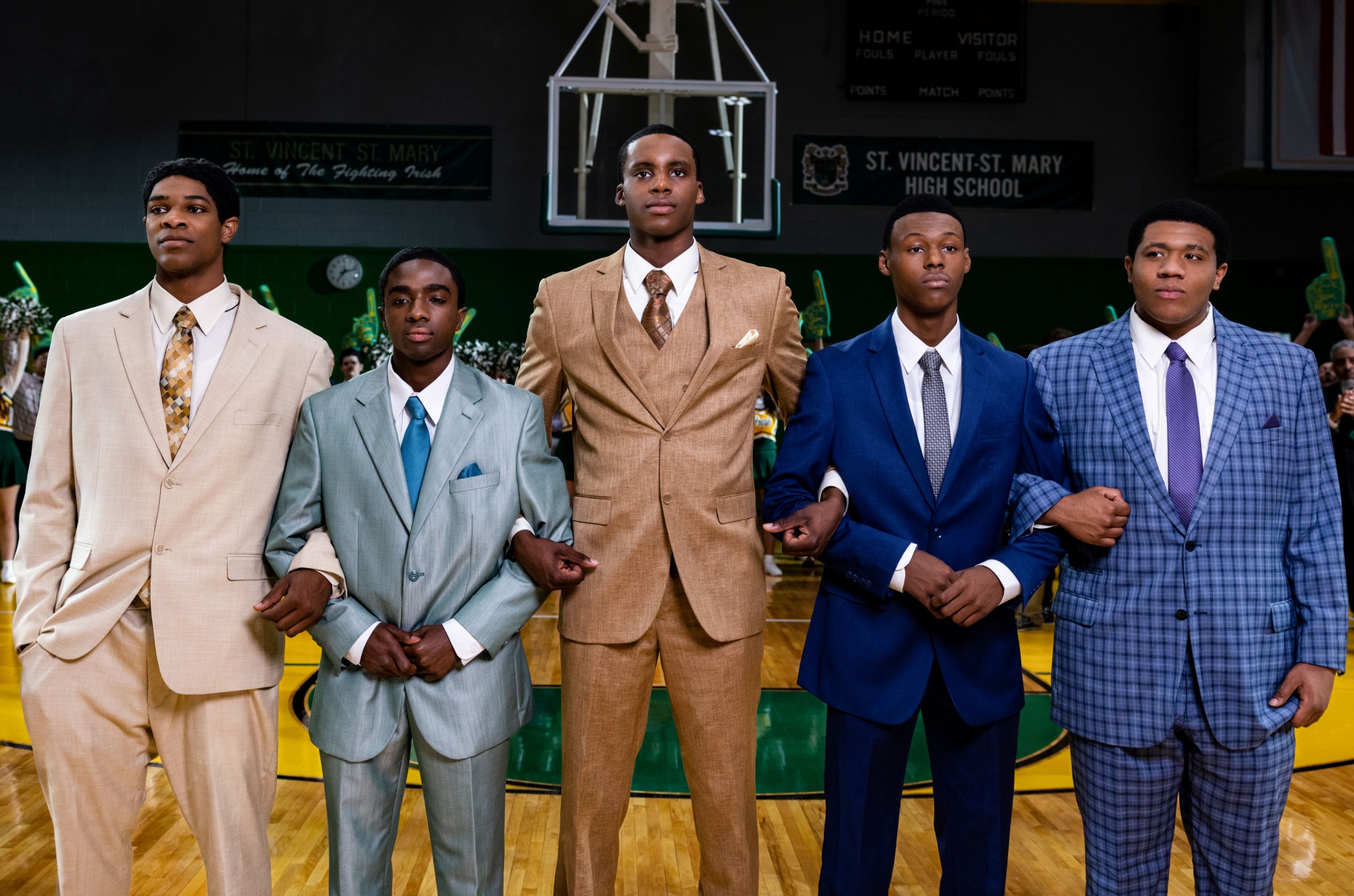 As an actor auditioning for roles, have you ever had moments in your own career where you were able to prove your own talent was more than whatever someone tried to pigeonhole you as?
McLAUGHLIN: Yeah, I feel that I still continue to do that. A lot of people don't know who Caleb is. I'm a superhero. I can fly. A lot of people don't know that. I haven't taken that out of the bag yet. To be really honest, it's not about proving myself to people. I do meet a lot of people that think I'm Lucas (his character on Stranger Things), and I'm nothing like him. I'm a totally different person. I had to step outside of who Caleb was to be a character, so I still continue to prove myself to people. Even with Shooting Stars, basketball is more than the game, and I'm more than just what you see on screen. Caleb has so many different elements to him. I'm an artist. I have music out right now. I have more music coming, I can play different roles. I can play basketball. There's just so much more to my life than people know. Same with [Mookie]. He probably didn't even know that he could act, stepping into this role as LeBron. That's a lot of pressure. He had more pressure than I did. He can probably fly too. He just hasn't tapped into that yet.
COOK: Thanks.
Mookie, what was it like to take this one. You're not only taking on LeBron James, who everyone knows just by his first name, but you're also playing basketball in the film, and you have to do that as he would have, and you're also starring in a movie, which you haven't done before. Where did you even begin in? How did you strip everything away, tune out all the voice, and just figure out how to find the character?
COOK: Man, that's a great question. When you're new to something and it's your first time doing it, you just wanna do your best at it. I wanted to surpass what everyone thought it was gonna be. That's ultimately what drove me. I wanted to kill it. This was my first time ever acting. The first time you do anything, you just wanna do your best at it. I didn't think too much about what other people were gonna think. I just put the pressure on myself, and not necessarily from the outside. I was worried about myself and about how good I'd do it.
Caleb, with fans anxiously awaiting the next season of Stranger Things and with it being the last season, what are you most looking forward to with that? And what are you most dreading about doing the last season?
McLAUGHLIN: I'm looking forward to just, of course, seeing the cast again and getting back together. I grew up on the show, and when I see them, I feel like I'm my 13-year-old self again, having fun on set, being naive, and just living in this fun world. And then, the thing that I'm dreading is that this will be the last one. Stranger Things has been a big part of my life. Even if I hated being on the show, I would miss it because I was such a kid, when I first came onto the show, and I grew up on the show through my adolescent years. I'm an adult now. I'm 21. So, it was a big part of my life. I grew up on the show, so it's gonna be sad when it's all over.
Do you have all the secrets? Have the Duffers told you how it all ends?
McLAUGHLIN: I'm not telling you. No, I actually don't have all the secrets yet. I have an idea of what's gonna happen, but I can't wait to hear more about it, once this writers strike is over.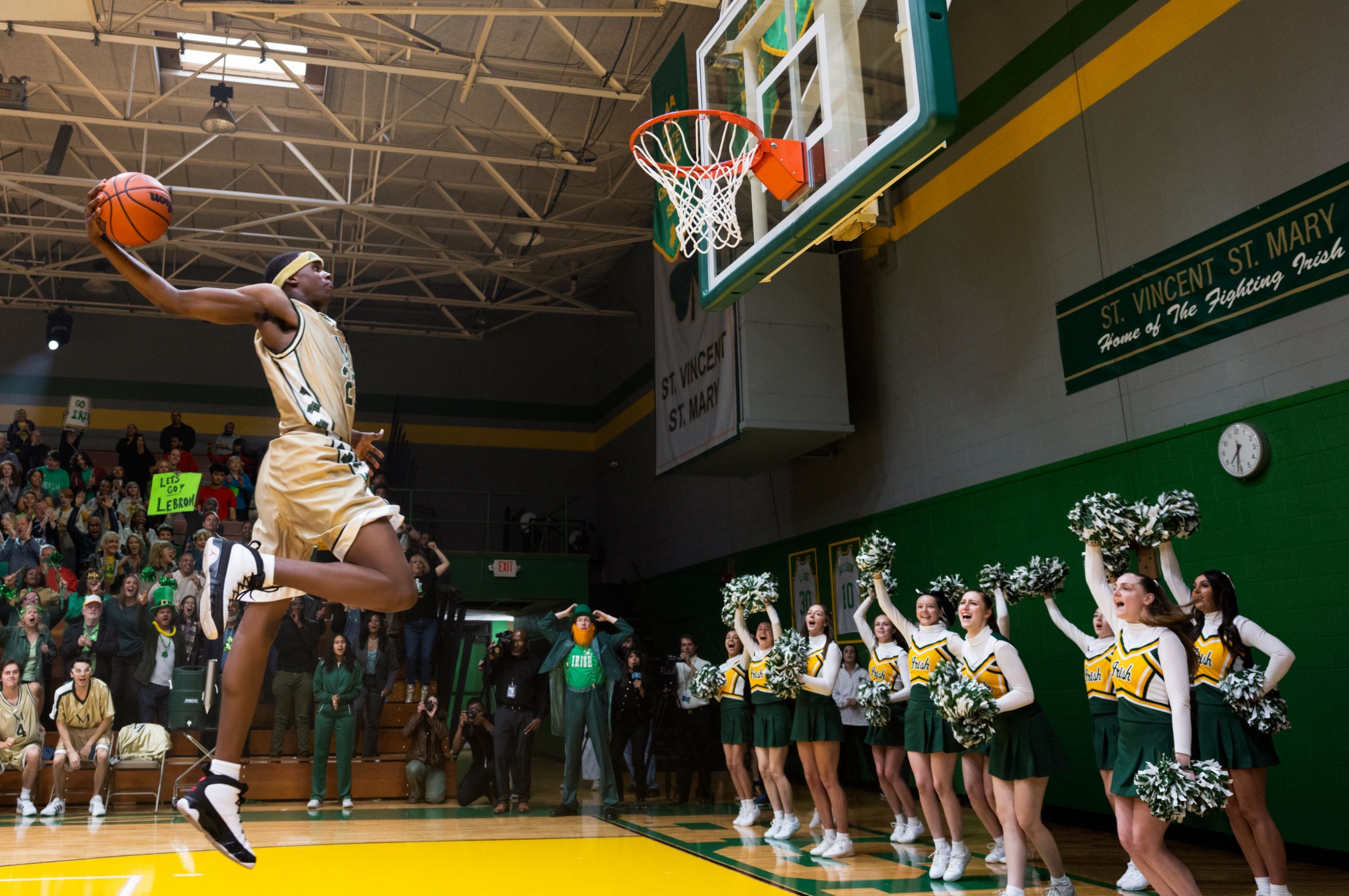 Mookie, now that you've done this acting thing, is it something you want to do again? Are you already pitching to Caleb that you should do a guest spot on Stranger Things? What's next for you, in that area?
COOK: Oh, yeah, if the opportunity is there, I'd definitely take it.
McLAUGHLIN: Yeah, man.
COOK: Put the word in, brother.
McLAUGHLIN: You could be a Demogorgon. Just put the suit on.
This story is about friends that uplift each other. Do you guys have that, in your own lives? Do you have that group of friends that you always go to, when you need that uplift and inspiration?
COOK: I'm gonna be honest, that's [my Shooting Stars co-stars]. I have a best friend, but it was just me and him, growing up together. As far as a group goes, if I need a laugh or I'm feeling down, I'm gonna call, or FaceTime. We have a group chat that's called Fab, of course. We'll just be dying, cracking jokes and saying anything to each other.
McLAUGHLIN: We met each other on a professional level and, of course, our careers are a big focal point in our lives right now. So, being able to have friends that are also have their own goals, and we met each other at the level that we're at now, it's a good balance. I actually do call them for that motivation. We all have our own goals, and we all wanna be the best, in our own way. So, it's these guys, for me.
COOK: Facts.
Shooting Stars is available to stream at Peacock.
Source: https://dominioncinemas.net
Category: INTERVIEWS