With selections for Emmy nominations on the horizon and officially announced in July, one stand-out project to keep in mind is the Showtime limited series George & Tammy, about the triumphs, tragedies, and undeniable love of country music power couple George Jones (Michael Shannon) and Tammy Wynette (Jessica Chastain). The story has powerful and memorable performances from the two lead actors at its center, who show both the flawed human beings behind the superstars and the beauty of their connection through their music.
During this 1-on-1 interview with Collider, Shannon talked about preparing himself to sing these iconic country songs, what helped reassure him about pulling this off, learning to harmonize with Chastain, and his favorite moments during the shoot. He also talked about the long journey The Flash has taken to finally hit the big screen, what he's most excited for audiences to get to see, what it was like to return to the character of Zod, and being an action figure himself, having had his own action figure favorites, as a kid.
Collider: When you take on something like George & Tammy, and you're not only taking on a real life person, but he also has this iconic music that you have to do, how do you get to a point where you feel ready to do it? Shooting is going to start on a predetermined date, whether you're ready or not, so what did you do to get yourself to a place where you could just forget everything, tune it all out, and focus on playing George Jones?
MICHAEL SHANNON: Before you start shooting the show, you do these things called pre-records, where you go into the studio and you record all the songs. That way, you know that, if worse comes to worse, and you go to work that day, open your mouth, and literally no sound comes out and you have like laryngitis, or something crazy happens, you already have all the songs recorded. If it comes down to it, you could just play that and go along with it, so that takes some of the pressure off. Not that I ever wanted to use that. Not that I ever did use that, but it was there. It's just like knowing where your emergency exits are. If something terrible happens, you know that it'll be all right. That alleviates a lot of the stress. But frankly, by the time we got to shooting, I was really looking forward to singing because I actually really like to sing, particularly with the duets. We got to start with some duets. I think our first big singing day was duets, which meant we had each other to lean on.
When I spoke to Jessica Chastain about this, she told me that she had never harmonized with anyone before and that finding that with you was something that really stood out for her. What were those moments like to shoot, when you had to figure out how to harmonize together, with someone you haven't done that with?
SHANNON: We had practiced that pretty extensively, before we started shooting. We had been studying that for weeks singing, singing with one another. Frankly, I think it was really the center of the whole relationship that we created for the show. The genesis of that was us learning to sing together. Something very primal happens when you're doing that. It's beyond. People ask us a lot about what we think the bond between George and Tammy was, and why they just wouldn't let go of each other, no matter what. I could feel that with harmonizing and singing those songs together. It's just a really powerful experience.
see more : JD Pardo on 'Mayans M.C.' Season 5 and Why A Happy Ending Isn't Likely in This Dark World
It's such an interesting story because there are a lot of intense and emotional moments. These are people that, at times, were very heightened in their emotions and the intensity of it all. But then, there were also moments that just seemed really fun and beautiful, when you guys are singing together. Was there a moment in the performances, especially when you have a crowd there, that you found most fun, or that were the best days?
SHANNON: I loved doing all this singing so much. I loved the crowd scenes. My favorite scenes were probably just singing duets in the studio, when we were recording. We got to do "Take Me" in the studio and "Two Story House," and those are two of my favorite songs, duets wise. We did "Golden Ring" at the end, when they're older, and I really enjoyed doing that. That was trippy. We'd had a lot of experience with them singing together when they're younger, but to do a number like that when they're both older and obviously in a state of decline, that was an interesting challenge. We really benefitted from having some of the absolute sweetest extras I've ever seen, in my life. The people that showed up to be our audiences, whether it was in the honky-tonk or the bigger venues, were just so unbelievably kind and patient and generous with us, and really supportive and really seemed to enjoy being there. Obviously, we didn't get to meet everybody and shake their hand, but we both commented, all the time, about how, "Man, those people were so sweet today." So, if any of them ever see or hear this, they should know that.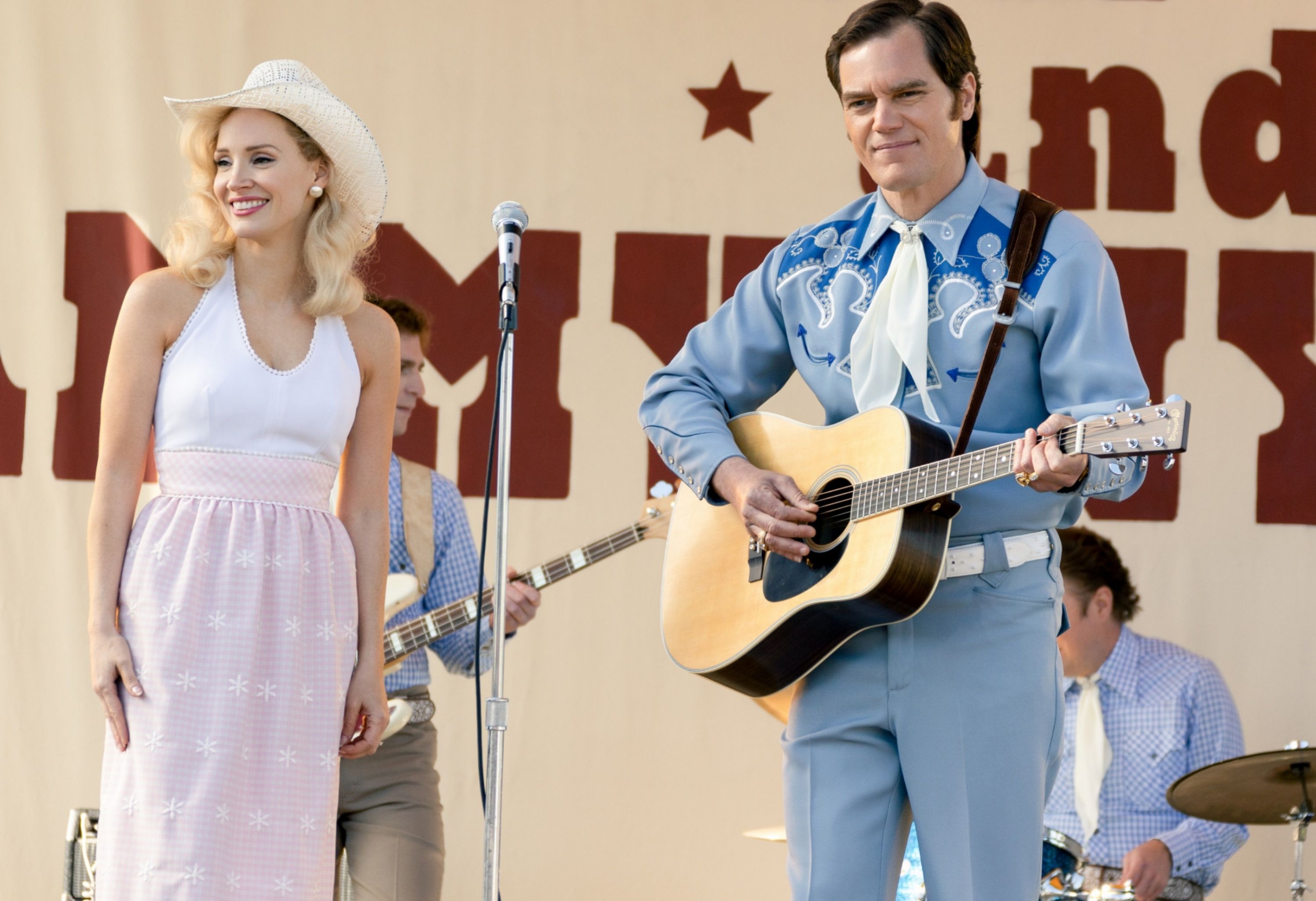 People have been waiting for quite some time now for The Flash to finally hit theaters. What are you most excited for people to see with that? What should audiences be prepared for?
SHANNON: Honestly, to me, it's all about Ezra [Miller]. I just think Ezra is a fascinating performer and actor. I can't wait to see this performance. It's a huge challenge. I don't wanna give anything away, but what Ezra has to do in this movie is pretty crazy, and I think [they're] up for the task. I know a lot of times, with movies like this, people are excited about the big set pieces or the effects, but for me, it's always about performance. I don't care whether it's an Ingmar Bergman film or the Avengers. It's always about performance.
Aside from Waco, is Zod the only other character that you've revisited? In both circumstances, there was a bit of time in between returning to the characters. What was it like to have that experience?
SHANNON: I've actually done that a lot in theater so I'm used to it. I like doing it. I don't mind it at all. I had this movie, A Little White Lie, that we started shooting, and then COVID happened, so we couldn't finish it. That was really weird, within the realm of one individual film, just having to take a long hiatus and then come back. But, I don't mind it. It's not as difficult as you think it's gonna be. It's not like you're like, "I can't remember anything." It's all up there somewhere. That's what's so handy about [the brain]. It's got a great capacity for storage.
Did it feel different at all, returning to the character, but he isn't quite the same character, since he's from a different timeline?
SHANNON: Yeah. I'm not gonna lie, it wasn't quite satisfying for me, as an actor. These multiverse movies are like somebody playing with action figures. It's like, "Here's this person. Here's that person. And they're fighting!" It's not quite the in-depth character study situation that I honestly felt Man of Steel was. Whether people think that's crazy or not, I don't even care. I really felt like Man of Steel was actually a pretty sophisticated story. I feel like The Flash is too, but it's not Zod's story. I'm basically there to present a challenge.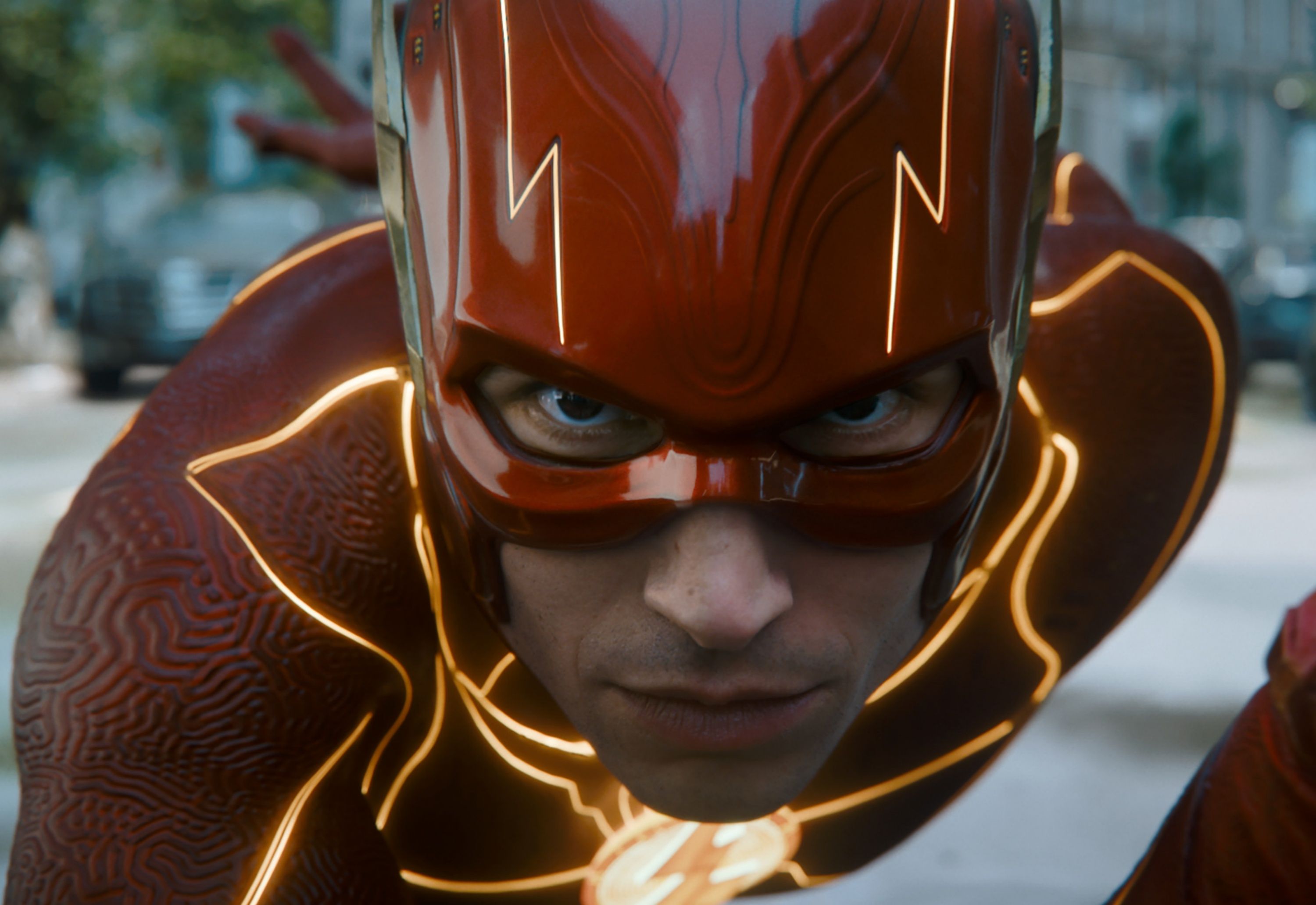 How do you feel about being an action figure yourself? Is that just really weird?
SHANNON: It's pretty crazy. I didn't ever think I would be an action figure. I never imagined that for myself. I can't take all the credit because the action figure isn't me. It's General Zod. That would be weird, if I actually had my own Michael Shannon action figure.
Somebody should make that happen.
SHANNON: Yeah, somebody should start working on that. I think it's a sign that you've accomplished something. For me, I had the Star Wars action figures. I was also into Greedo. I thought Greedo was really cool looking. My favorite color is green. Greedo, that's where it was at. Hammerhead was cool, too. That one was weird. That looked like a candy bar that melted a little bit. They were like modern art. Luke Skywalker is kind of boring. No offense, Mark Hamill. He's handsome and gallant. What's Greedo's deal? What's he thinking? I wanna know what he's thinking about.
George & Tammy is available to stream at Showtime Now. The Flash is in theaters on June 16th.
Source: https://dominioncinemas.net
Category: INTERVIEWS