[Editor's note: The following contains spoilers through the Yellowjackets, Season 2 Finale, "Storytelling."]
From the very beginning of Yellowjackets, it's been abundantly clear that Christina Ricci's Misty has a unique loyalty to Juliette Lewis' Natalie. Perhaps at a point, one could explain it away as a special connection sparked because Natalie is the only one willing to give Misty the time of day and because Natalie had a mystery to solve that called for Misty's Citizen Detective skills, making Misty feel needed. But, the more the show progressed, the clearer it became that Misty will put just about anything on the line for Natalie.
When Season 2 kicks off, Misty is hellbent on finding her missing friend, no matter what it takes. Even if it involves teaming up with Walter (Elijah Wood) and making Randy (Jeff Holman) think he's being interrogated by the FBI. By Episode 5, "Two Truths and a Lie," Misty does manage to find Natalie at Lottie's (Simone Kessell) compound, but little does she know that by arriving at the property, she nudges them all closer to another round of death card roulette. A game with devastating results, yet again.
Why exactly does Misty seem more devoted to Natalie than any other surviving Yellowjacket? That's exactly what I discussed with Ricci during her return to Collider Ladies Night.
Admittedly, I wasn't expecting such a matter-of-fact, succinct, and confident reply when I asked Ricci why her version of Misty is most loyal to Natalie. Here's what she said:
"We find out what it has been the whole time at the end of the finale. She was the first antler queen and Misty served her, so that's what it is. She's the original antler queen."
On top of that, when asked if Misty would have attempted to kill Lisa (Nicole Maines) if she had the gun pointed at any other character, Ricci simply replied, "No."
There's quite a bit to unpack there. First off, not only does Ricci's response confirm that Natalie (Sophie Thatcher) assumes the "Antler Queen" title when Lottie (Courtney Eaton) explains to the group that the wilderness chose her as their new leader even though we never see Natalie don the headdress, but it also seems to confirm that Lottie was never an Antler Queen at all. Or at least not in Misty's eyes. Perhaps present-day Lottie finds herself haunted by the Antler Queen not because she was the Antler Queen herself, but because it's yet another example of her good intentions being warped, sparking something sinister.
The other curious thing to consider is that Misty, in both timelines, appears to be a character who doesn't believe in "the sound of the wilderness." She may roll with the "wilderness chooses" idea, but only because it benefits her, not because she truly believes. So then why does present-day Misty put so much stock in Natalie being "the original Antler Queen?" Could the title alone really be enough to earn such devotion, or could something happen in the 90s timeline that we've yet to see that tethers Misty to Natalie forever?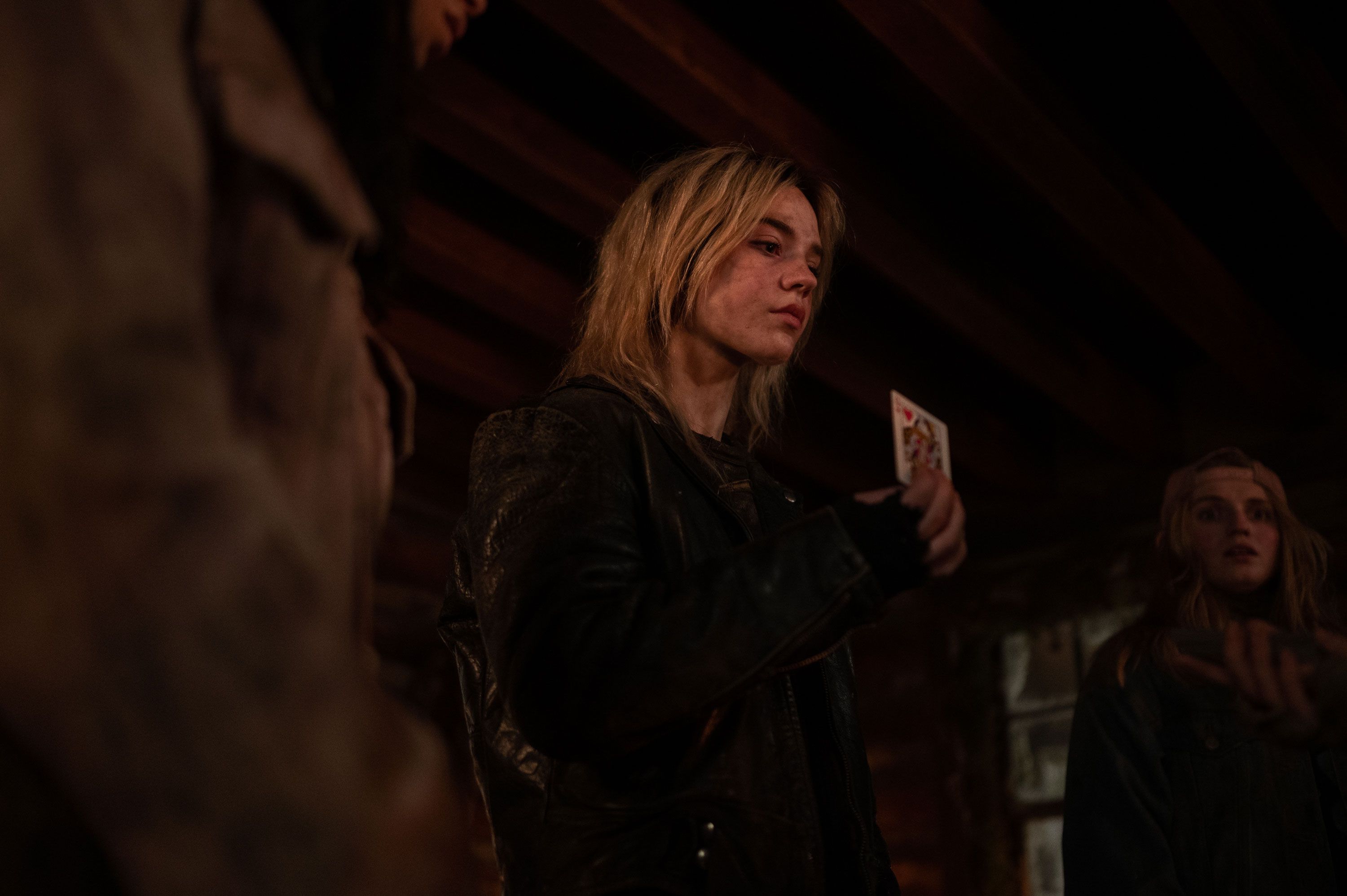 see more : 'Deadpool: Badder Blood': Rob Liefeld on Continuing to Build the Deadpool Mythos & Says 'Deadpool 3' "Will Melt Your Face"
Given the Yellowjackets cast often notes that they're not given all the answers, I'm a big believer that the latter is true. While Ricci's current statement could prove accurate, I do expect to see some sort of pivotal shared experience between Misty (Samantha Hanratty) and Natalie in the 90s timeline that leaves Misty indebted to Natalie from then on.
Another thing that's different with Natalie compared to any other character for Misty? The guilt she's bound to feel about killing her. Whereas Misty appears to move past Crystal/Kristen's (Nuha Jes Izman) death in the 90s and has no problem justifying killing Jessica Roberts (Rekha Sharma), Ricci expects the Natalie situation to be different. She explained:
"We finally in the show, this season, saw her question herself. We've never seen that before and it didn't even seem like it was something she could do. And she does it very surfacely [laughs], obviously. It's not gnawing at her — or maybe it is, and it has been. We don't really know, but I would think because of the way that she expresses it to Walter, 'I killed my best friend,' and because it's a repetition of something that happened to her in the past, killing her best friend, I would think that this will be something that she blames herself for."
Looking for more from Ricci on that devastating Season 2 finale? Be sure to check out the full clip from her new Collider Ladies Night interview focused on Episode 9, "Storytelling," at the top of this article. And stay tuned! We'll have her main episode of Collider Ladies Night for you soon.
In the meantime, be sure to check out Courtney Eaton's Ladies Night interview below:
Source: https://dominioncinemas.net
Category: INTERVIEWS