It's been 15 years since Harrison Ford donned the fedora as the whip-cracking archaeologist Indiana Jones, a hero made so iconic in large part by Ford's rugged charisma and command of the character. Now he's back for one last adventure. In honor of the release of Indiana Jones and the Dial of Destiny, Collider's Perri Nemiroff got the chance to sit down with the Academy Award-nominee and his co-star Phoebe Waller-Bridge to discuss their experience adding a new installment to the beloved franchise.
The Dial of Destiny is co-written and directed by James Mangold, who worked alongside executive producers Steven Spielberg and George Lucas to ensure they captured the spirit of the series. According to Ford, the fifth installment offered a script and an ensemble cast they were "lucky to have." The impressive roster includes Karen Allen and John Rhys-Davies reprising their roles as Marion Ravenwood and Sallah, as well as franchise newcomers Mads Mikkelsen as Indy nemesis Jürgen Voller and Toby Jones as Basil Shaw, an old friend and the father of Waller-Bridge's scheming Helena Shaw, Jones' goddaughter. The cast is swept away in a mission to secure a legendary artifact, a device that supposedly can locate fissures in time.
During their conversation, Ford highlighted the especially supportive atmosphere on set and why he deemed the experience a "pure joy," Waller-Bridge recalled surprising herself with her ability to pull off challenging stunt sequences, and Ford also shared what he appreciates most about being an actor in general. For this and more, check out Perri's full interview in the video above or read the conversation in transcript form below.
PERRI NEMIROFF: I was watching your Cannes press conference and something you said, Harrison, caught my ear. You emphasized how you've never seen actors give to each other quite like they did on the set of this film. Can you each tell me about a time when another actor in this ensemble gave you exactly what you needed on set?
PHOEBE WALLER-BRIDGE: Well, Antonio Banderas would do the Puss in Boots impression whenever you asked him. [Laughs]
I like that!
HARRISON FORD: It didn't help me much.
WALLER-BRIDGE: [Laughs] It really helped me!
FORD: But clearly it helped her get through a day or two.
WALLER-BRIDGE: Well, you help me every day.
FORD: We had a really good script, and we have wonderful actors that have chosen to play these parts, and we're delighted to have all of them – lucky to have all of them. But to go back and remember something really honest and specific about how a day went, I can't do it. She has a younger, brighter mind than mine; she can do it. But to me, it's just there's an atmosphere that [James Mangold] helped create that is really conducive to people wanting to do their best work, and I think everybody in this film was extraordinary.
But I had a lot of scenes with Phoebe, and one of the best things you can do for a fellow actor is to surprise them, not in terms of improvisation or anything, but to have them really be there, have them really be present, really emotionally involved in a scene. It's a pure joy, and we had a lot of that in this movie.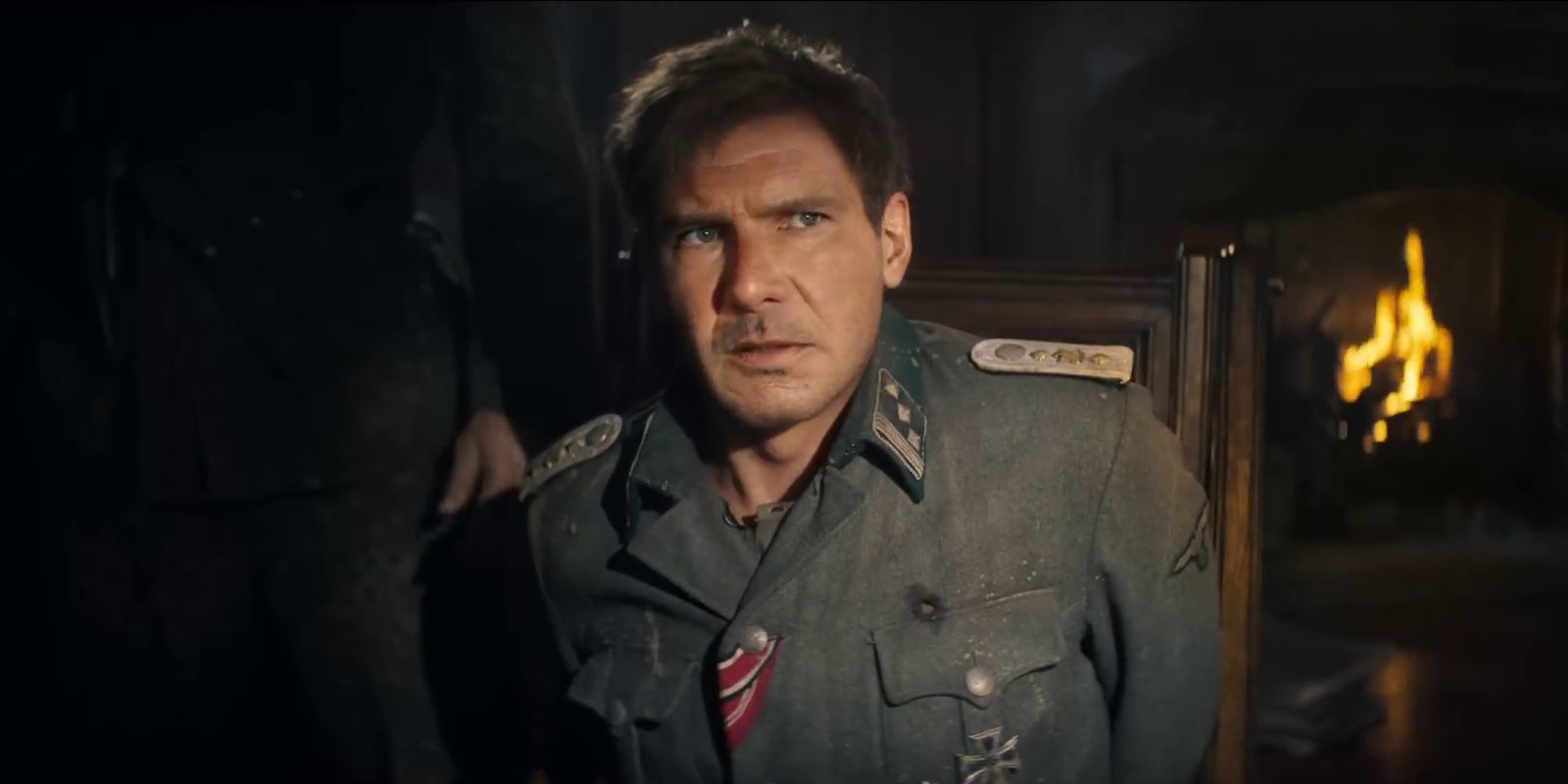 I literally just heard someone else say the exact same thing about you. I just spoke to Christa Miller, and she said that is how you operate on the set of Shrinking.
FORD: Oh, that's nice. Thank you.
Phoebe, I was reading a quote from James in our press notes that I loved; he described your ability as an actor as "unlimited," so can you give me an example of a time on this set when you impressed yourself? When you didn't think you could do something, but you pulled it off?
WALLER-BRIDGE: Oh, gosh, I don't know if I've ever felt that in my entire life. [Laughs] I think the physical side of this film was really surprising and exciting, and the faith that Jim and everyone had that I could do that …
FORD: Nobody thought you could do it. [Laughs]
WALLER-BRIDGE: Fair, fair, fair!
FORD: But then she went ahead and did it!
see more : 'Kandahar' Director Ric Roman Waugh Talks Filming in Saudia Arabia, His Time as A Stuntman, & More in Exclusive Q&A
WALLER-BRIDGE: But they also wanted me to do it well.
FORD: "Well" is a relative term.
WALLER-BRIDGE: Not slick.
FORD: Not slick, but well.
WALLER-BRIDGE: Luckily, it was important that it wasn't slick, that I didn't have to be slick, that we were messy, and it was fun to mess things up like the characters do. I think it was really that that surprised me the most. And I think there probably were times when I'd sort of fall off a wall or something and be like, "I nailed that." [Laughs]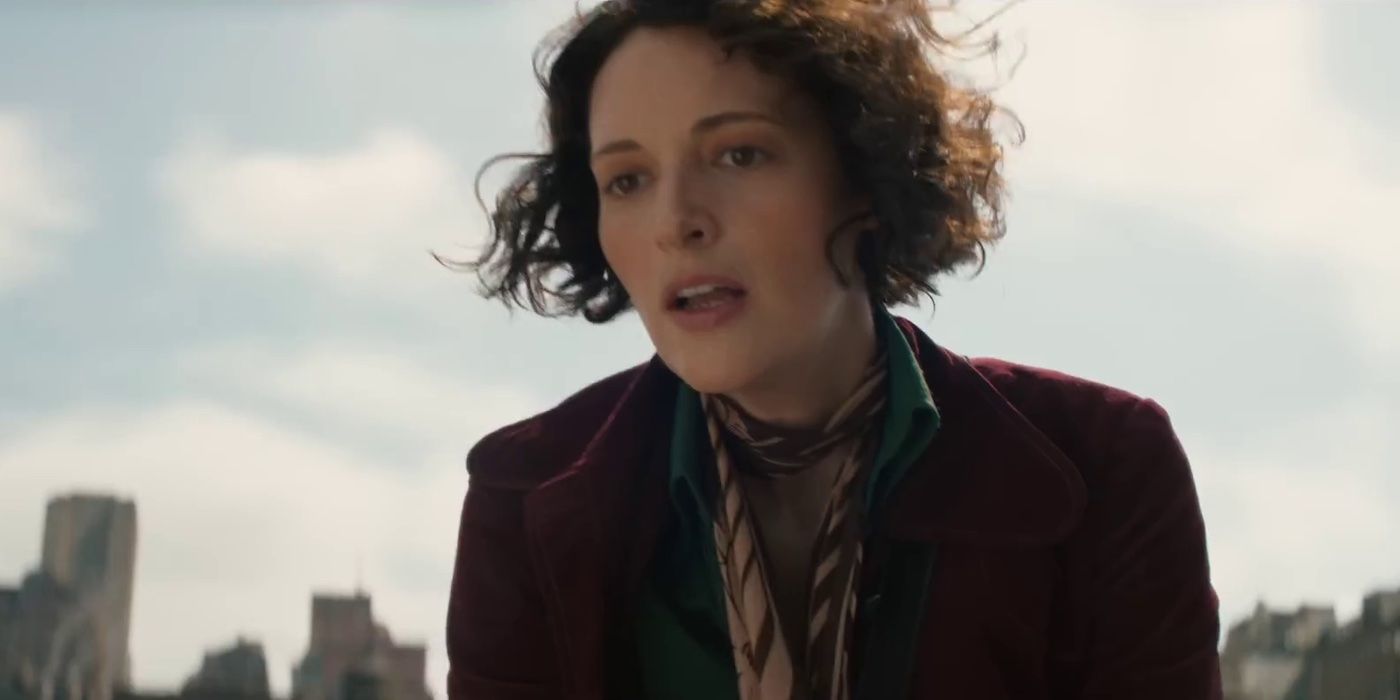 I'll end with my cheesiest question of all for you, Harrison. It's something I've come to ask a lot lately because I'm a big believer that nobody in this industry tells themselves good job nearly enough. So whether it's something you accomplish on this film or anything in your career, what is something that you could look back on and say to yourself, "Damn, I am proud of what I did there?"
FORD: I can't do that. I just constitutionally can't do that. [Laughs]
There are many people out there that can list off a million things for you!
FORD: Look, I'm grateful every day for the opportunity to do what we do, and every day is a surprise. Every day I'm grateful for the emotional exercise that I get. It's not about me. It's about us. It's about what's going on in the room. And believe me, there's nothing more important than the reality of a person bringing themselves to a situation openly, with emotional clarity and wit. I love what all the other actors do. I can't think about myself that way.
Indiana Jones and the Dial of Destiny hits theaters on June 30th. Check back for more of Perri's conversations about the film soon!
Source: https://dominioncinemas.net
Category: INTERVIEWS