Though they have to remain awfully cryptic before the Season 2 premiere of the prequel series, Star Trek: Strange New Worlds, on June 15, Collider's Steve Weintraub did have the chance to speak with the show's Jess Bush and Babs Olusanmokun about the new episodes to come. From showrunners Akiva Goldsman and Henry Myers, Strange New Worlds took longtime fans back to the classic episodic storytelling of Star Trek: The Original Series, and not only introduced new characters but expanded on already somewhat established ones like Bush's Christine Chapel and Olusanmokun's Joseph M'Benga.
Strange New Worlds Season 1 was set nearly a decade before Captain Kirk (William Shatner) led the USS Enterprise, and begins under the command of Captain Christopher Pike, played by Anson Mount. The series offers a more in-depth exploration of familiar faces, like Ethan Peck's portrayal of a younger Spock, whose relationship with Chapel, Bush tells us, "gets a whole lot more complicated" in Season 2. It also allows for characters with little screen time in the original series, like Olusanmokun's M'Benga, to develop richer storylines. The show also stars Rebecca Romijin, Celia Rose Gooding, Paul Wesley, Melissa Navia, and Christina Chong.
During their interview, which you can watch or read below, Bush and Olusanmokun double down on what's quickly becoming a clearly important episode, agreeing with fellow cast members that the mysterious Episode 9 is their favorite and one to look out for. Though they keep information pretty close to their chests, Bush shares what's so special about Strange New Worlds, they say working with Tawny Newsome and Jack Quaid on the Star Trek: Lower Decks crossover "brought an amazing energy to the episode," and address a looming Gorn war on the horizon.
COLLIDER: I've seen the first six episodes of Season 2. My complaint is I have not seen seven through 10. I don't want to do spoilers, but Jess, I'm going to start with you. What can you tease about your character's relationship with Spock in Season 2?
JESS BUSH: It gets a whole lot more complicated, let's say that much [laughs].
I think that that's pretty accurate. For both of you, Season 2 is 10 episodes, do you have a favorite of the 10 episodes and why?
BUSH: Oh, I'm gonna say eight and nine, and I can't say why because that would be a spoiler.
see more : Luke Kirby on How 'Columbo' Led Him to 'Panhandle's Eccentric Armchair Detective
BABS OLUSANMOKUN: Yeah, I would say eight, but I can't tell you why either – Oh, it was eight, now nine!
Oh, I see what you're saying.
OLUSANMOKUN: Yeah, but who knows, who knows. I'm making it too deep. [Laughs]
Anson told me that he rehearsed on the weekends for Episode 9, but would not tell me why, so I know that that's obviously a big episode.
OLUSANMOKUN: Okay, so nine is probably my favorite.
[Laughs] I'm so curious now. So what do you prefer? Do you prefer filming action or do you prefer delivering and having to learn the Star Trek jargon that you have to say in certain episodes?
BUSH: I think that the variety is what we love, or it's what I love. That's the thing that's really special about this show is that we do a different genre every episode, and as a performer, that is a total gift and like a boot camp every week. It never gets stale, or we can never be complacent, so I love both.
Episode 7, I believe, is your crossover with Star Trek: Lower Decks. For both of you, I obviously haven't seen it yet, but when you were told this was happening, were you like, "Get the F out of here? How is this gonna work?"
BUSH: I mean, I was definitely curious about how they were gonna do it, but so pumped to get to work with them. That's so great, so exciting.
OLUSANMOKUN: It was fantastic working with Tawny [Newsome] and Jack [Quaid], and it was really something that brought an amazing energy to the episode, so we loved it. I loved it. I don't know about the others, but I loved it.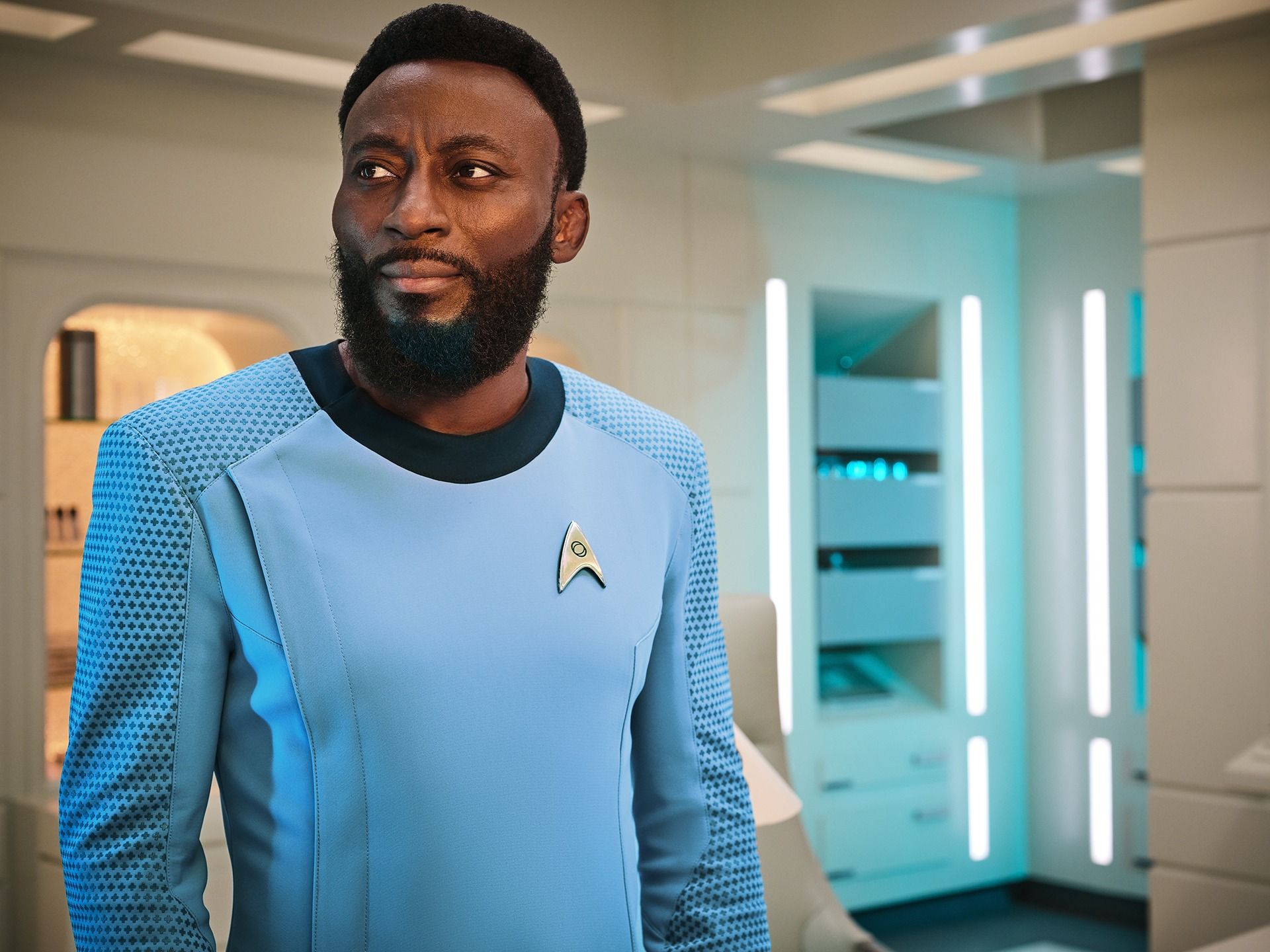 One of the things I love about the show is that it's like episode of the week, but it does seem like it's maybe teasing towards, like, a Gorn war-type thing. For each of you, what are you allowed to say?
BUSH: Not a lot.
OLUSANMOKUN: There will be blood.
BUSH: Lots of blood.
Star Trek: Strange New Worlds Season 2 premieres on Paramount+ on June 15. Check out Collider's interview with Celia Rose Gooding and Melissa Navia below.
Source: https://dominioncinemas.net
Category: INTERVIEWS