[Editor's note: The following contains spoilers for White House Plumbers.]From creators Alex Gregory and Peter Huyck and directed by David Mandel, the HBO limited series White House Plumbers follows former CIA agent E. Howard Hunter (Woody Harrelson) and former FBI agent G. Gordon Liddy (Justin Theroux) on their seemingly impossible journey into the Watergate scandal. Not exactly the most astute masterminds, the political saboteurs wholeheartedly believed in their strongly held convictions to an extent that ultimately led to their own downfall as criminals.
During this 1-on-1 interview with Collider, Lena Headey (who plays Hunt's wife, Dorothy) talked about what made this project a delicious recipe, the fascinating life of Dorothy Hunt, the relationship between Dorothy and Howard, the bizarre first night the Hunts and the Liddys spend getting to know each other, and Dorothy's shocking fate. She also talked about why Terminator: The Sarah Connor Chronicles holds a special place in her heart, and how she listens to her instincts when reading scripts for possible projects.
Collider: I love that there are women in this story to counterbalance the guys doing insane and crazy things. When this came your way, how was it pitched to you? What were you told about this character that made her someone that interested you?
LENA HEADEY: I read it, and I loved the writing. It's great, brilliant writing. I was a big fan of David [Mandel]. I spoke to him, and he said that Dorothy was really important. She's the bolt of the story. And to work opposite Woody [Harrelson], it was a delicious recipe.
I would have watched a show just on her because she's such an interesting character.
HEADEY: Yeah, she's fascinating. She should have a spin-off.
How did you approach finding her? Were there things that you learned about her, that helped you in figuring out who she was?
HEADEY: No. I didn't do any research. That may come as a terrible shock, but I'll fully admit that's the truth. She's a woman. I'm a woman. I know what it is to sit in a world full of dudes. I've been in this industry for 30 years. I know what it is to not be heard as much as the men. There are parallels, as we know, in life. The research I got was from (show creators) Pete [Huyck] and Alex [Gregory] and David. They knew everything that happened. I found certain things fascinating about Dorothy. The way that she dies was crazy to me, and really tragic, obviously. She leaves her kids, and also she just made her bid for freedom. This was her gonna take charge, start a new life, and tell the truth, and it was over. But I also like that, very slowly, we see that Dorothy is actually in more control than we think. She's more calculated than we give her credit for, in the beginning.
Because I didn't know anything about this woman, I didn't know anything about what happened to her, so I found that moment on the plane quite shocking to watch. Did you always know how that would be handled and how it would be shot? What was it like to figure that out?
see more : 'Barry' Finale: Is Sally Happy? Sarah Goldberg Breaks Down Her Final Scenes
HEADEY: We shot it in the most rudimentary way. It was just us literally just throwing ourselves back and forth, and the camera doing a lot of movement. It was really old school, in that way. All of that gives it such a shocking rawness when you watch it.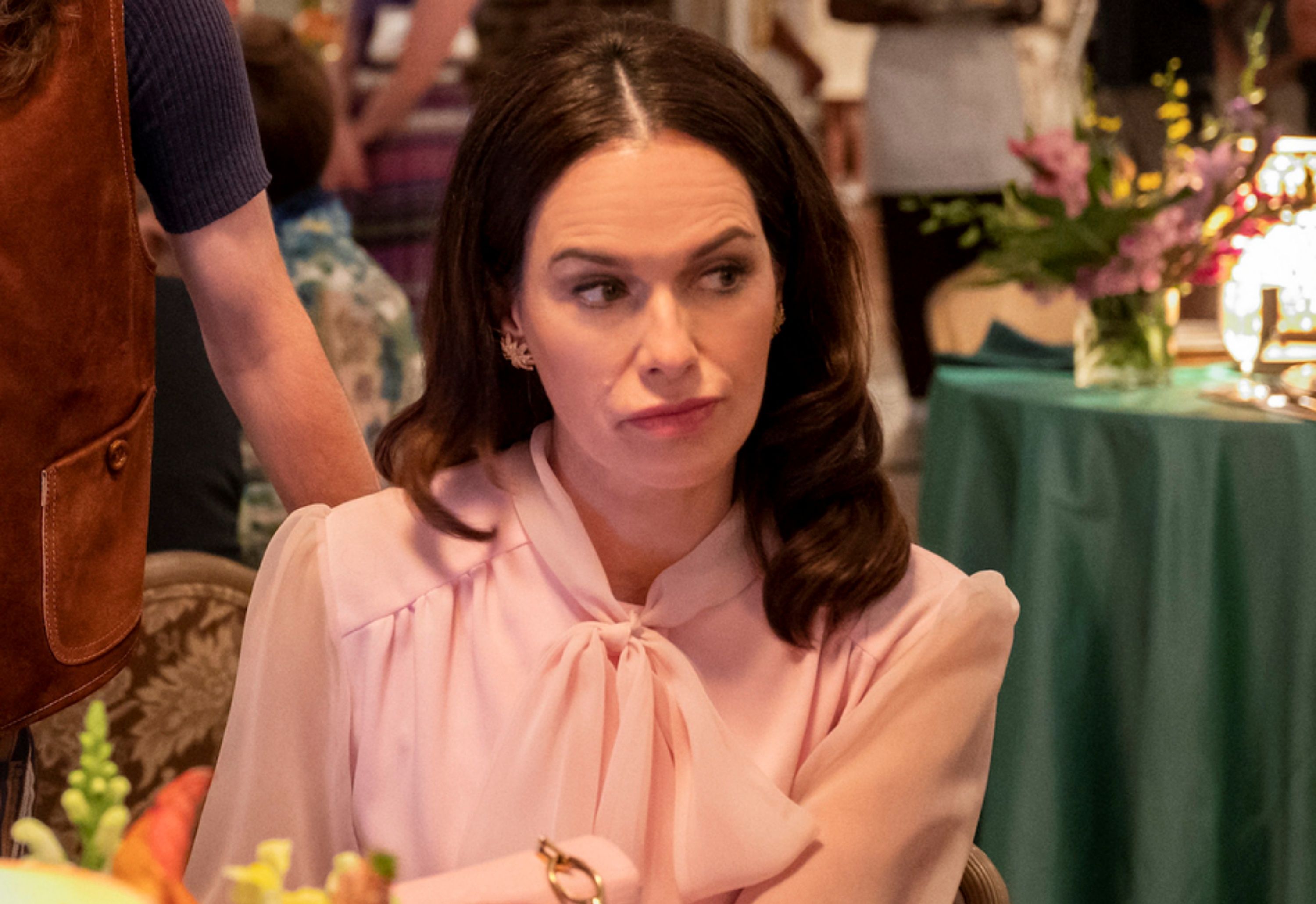 Is it just a weird day on set, when you shoot a moment like that and you know that's what you're going to be doing for the day?
HEADEY: Yeah, definitely.
Have you seen what it looks like? Have you watched it?
HEADEY: I did. I watched that, for that particular reason. Having been there, I was like, "This is fascinating." I love filmmaking. I love camera work. I'm a nerd when it comes to that. So, I was like, "I wanna see this play out." And I loved it. I thought it worked beautifully.
I literally gasped, with that moment.
HEADEY: Yeah. You're invested in her bid for freedom, at that point. You're like, "She's done it."
This is a woman who knew the way that this world worked. How do you think that informed the relationship she had with her husband? How did that shape the way that you approached their dynamic?
HEADEY: Dorothy was a spy. Her and Howard met in that way. They had four children and enjoyed a certain lifestyle that wasn't always legit, which I think she chose to ignore sometimes because she liked the rewards of it. That's what I mean about her calculation. I think Dorothy always was thought about what outweighs what, and she leveled it, for most of her marriage. She was also incredibly smart, and surrounded by egotistical stupidity. It gets to a certain point where she can't go any further. She's like, "I'm fucking done. As much as I love my children, I'm done."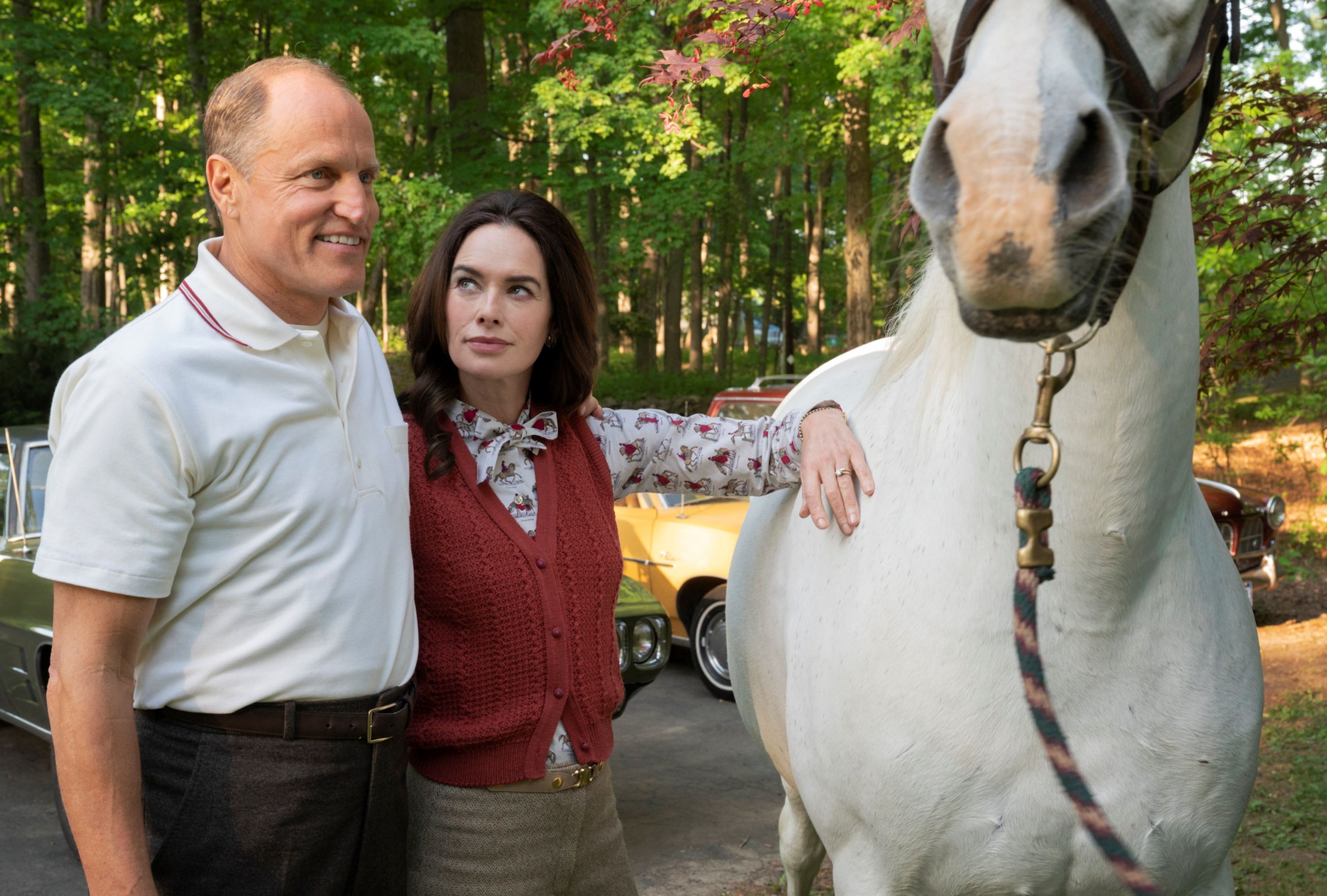 see more : 'Deadpool: Badder Blood': Rob Liefeld on Continuing to Build the Deadpool Mythos & Says 'Deadpool 3' "Will Melt Your Face"
The Hunts meet the Liddys for the first time, in a very interesting moment. It's awkward. It becomes truly bizarre. It's just a strange interaction. What was all of that like to shoot? Did you wonder how these people just accepted that this guy had this weird Hitler fetish?
HEADEY: That was fucking weird, finding that out. This guy loved Hitler. He would play his speeches at home. It was hilarious to be in that room. It didn't take a whole lot of fantasizing to be weirded out by what was happening. The fact that Howard is so in love with him, and they've anointed themselves as brilliant, ns he wants to celebrate what's happening, Dorothy is just like, "You're all fucking insane. But I love the country club, so I'll stay for a bit longer."
It's so nuts because, at first, you think he must be doing it just to get a rise out of people. But then, you realize that he's actually really into it and it's just such a weird moment.
HEADEY: Yeah, and she's also looking to Fran for some sort of allyship, and it doesn't come. She just thinks, "I'm with three of them."
You'll always be identified with having been a part of Game of Thrones and the character that you played on that show. But for me, I equally identify you with having played Sarah Connor in Terminator: The Sarah Connor Chronicles. I really loved that show, your role in it, and how badass it was. Does that character and that series hold a special place in your heart?
HEADEY: Yeah. Every job you get as an actor, some are great and some are not so great, some are beautifully written and some aren't, and some you do because you need a job and some of you do because you just can't say no because it's brilliant. I was thrilled, at that moment in my life. As a Brit, it was my first job in America. I couldn't fucking believe that was gonna happen for me. So, yeah, I remember it fondly, for sure.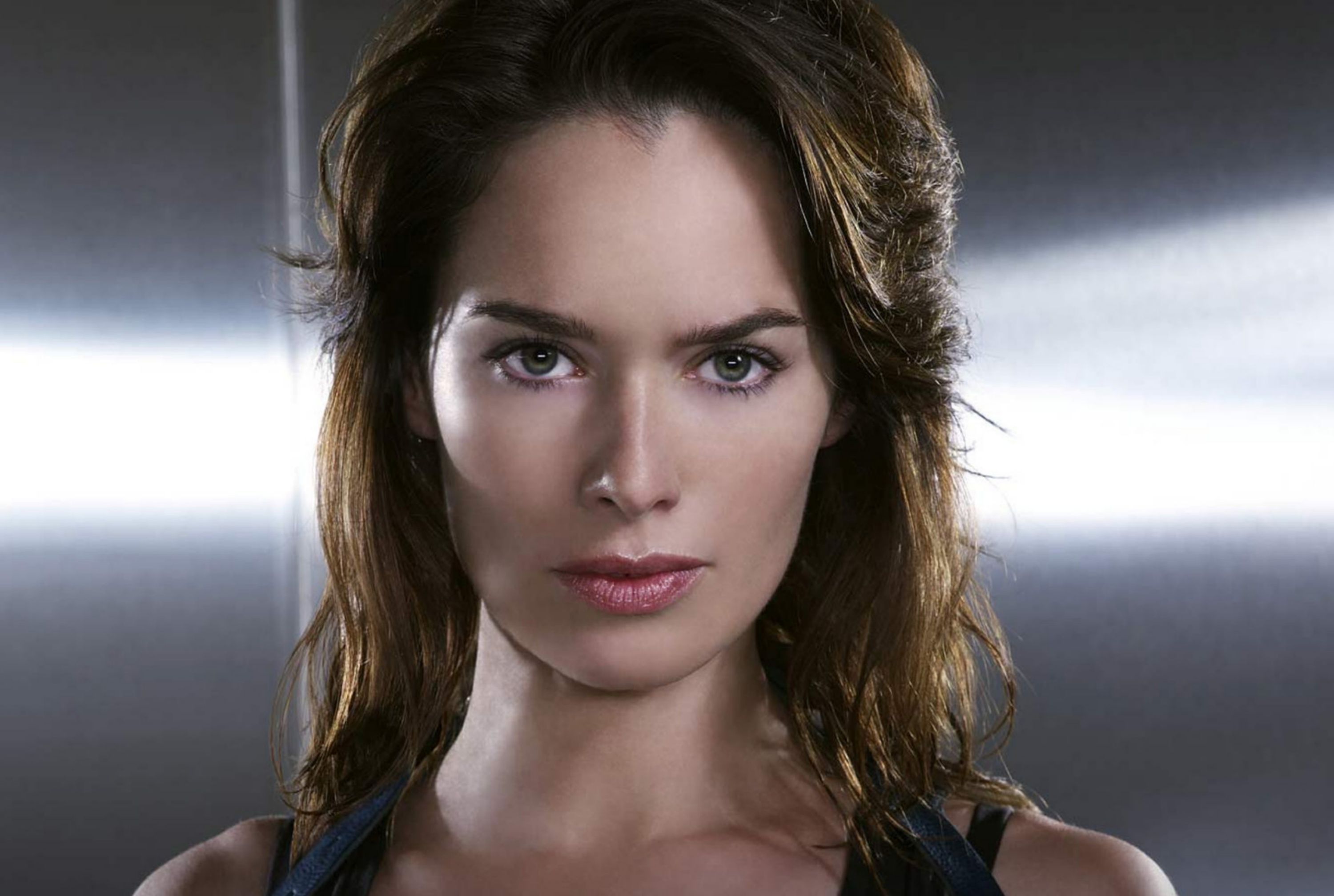 When you've played such memorable characters, is there anything specific that you look for in a script? Is it just an instinct, when you come across something that you feel you connect to?
HEADEY: Yeah. It's definitely that. I's like meeting people when you're like, "I really fucking dig their company. They're cool." It's the same thing when you read something and you're like, "That doesn't make any sense to me." I read things where I'm like, "Why would you wanna do that? Why would you want to make it? What does it say?" And then, there are some things that you fall in love with and you're like, "I have to get it."
White House Plumbers airs on Monday nights on HBO and is available to stream at Max.
Source: https://dominioncinemas.net
Category: INTERVIEWS