[Editor's note: The following contains some spoilers for Season 2 of Cruel Summer.]The second season of the Freeform original series Cruel Summer follows computer savvy Megan (Sadie Stanley), foreign exchange student Isabella (Lexi Underwood), and Megan's best friend Luke (Griffin Gluck), across three different timelines between Summer 1999 and leading through Y2K. Much like the first season, there is no shortage of twists and turns, and the friends quickly learn that small-town secrets never stay hidden, as feelings grow, emotions heightened, and one of them ends up dead.
During this interview with Collider, co-stars Stanley, Underwood and Gluck talked about how much they were clued in on the twists and turns of the season, how Gluck reacted to learning about his fate, figuring out the layered and complicated character dynamics, differentiating the timelines, Megan's computer skills, and what it was like to shoot a rather memorable moment from Luke's birthday party.
Collider: With a show like this, that has so many twists and turns, how much did you guys know? Did you know what would happen, by the time you got to the end of this, or were you also in the dark and just waiting to find out what would happen next?
SADIE STANLEY: To be honest, we were in the dark for a good chunk. We really had to put our trust in the showrunner and the executive producers. We didn't have all the scripts written when we started shooting. We were shooting all three timelines, in every episode. And they were writing to us, as well. By episode five, that's where they really started to figure out where they wanted to take the ending, which then required us to go back and reshoot some things from the first couple of episodes. So, to answer your question, sometimes we had no idea what was going on. We would have to do a couple different versions of a scene, just in case they wanted to change it. We had to play around a lot, but it all came together in editing.
LEXI UNDERWOOD: That made it authentic. It was hard, but it was also authentic. Our characters don't know what their fate is, and we didn't know what our character's fate was, so it was cool to be able to go on that journey with them.
Lexi, especially for your character, did you know the secrets that she had? Did you just know that she had secrets, or did you actually know what any of them would be?
UNDERWOOD: I knew a couple of the secrets, but they didn't have all the scripts written, so I only knew bits and pieces of it. But based off of my interpretation of how I would go about that secret, that helped them really shape out what the full lie or secret would actually be. But I was really in the dark about it. I had to trust the showrunner and trust my character, as well.
Griffin, how was that for you? Did they tell you who really killed your character, or did you have to wait to find out?
GRIFFIN GLUCK: At the same time that there were a million secrets on set, there were also no secrets. We were all filled in on like tiny bits and pieces of information, when we needed them to help our characters in that moment, but I never really needed to know whodunit. That was never an important piece of information for me, and honestly, it never bothered me because I knew we were gonna find out when we needed to find out. It didn't really change things for me. Either way, I was dead. I did something to somebody, to really piss them off enough to the point where I die.
STANLEY: But Lexi and I were doing scenes in the third timeline, having no idea what part we played in his death. I guess that made the lies and the covering up and the secrets more fun.
Griffin, when you did find out, what was your reaction? Were you surprised?
GLUCK: This is in no way to say that it's not a good twist, but I was like, "That makes sense." All the parts leading up to it made sense to me.
UNDERWOOD: I feel like, with the way in which it ends, same with Season 1, you think it's one, and then you learn the truth about what actually happened. It's that little moment leading up to it, where you think you've been given this ending, but then you're still somewhat in the dark about it. That is really fun, and also exciting for fans to be able to follow along. Especially the last 10 minutes of an episode, it takes you on such a roller coaster.
STANLEY: I'm so excited to see the fans talk about their theories and what they think is gonna happen. I can't wait to see all the discussion about that because we were all on set doing the same thing, every time we got a script, trying to figure out who we thought did it or what happened.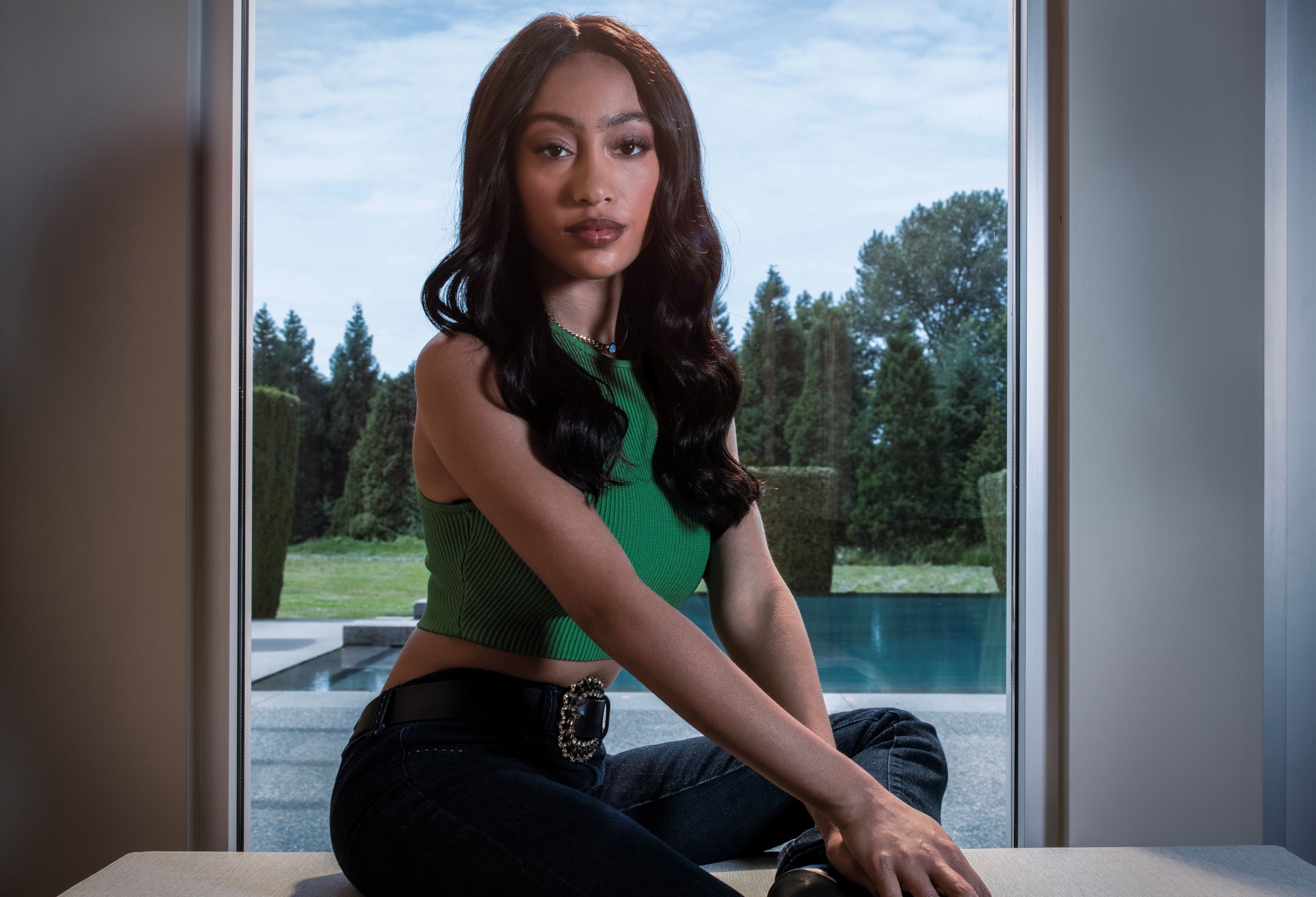 Sadie and Lexi, unlike in the first season, where the relationship between the two young women at the center of the story was important but they barely spent any time together, you guys are really together for most of this. What was it like to figure out that dynamic, and to figure out three dynamics, across the timelines?
UNDERWOOD: It was so fun. I just love the fact that we were able to see these two characters go on this journey together because it was so different. The girls in the first season, their worlds were completely apart. It's interesting because their friendship goes through a lot, in the span of three different timelines. I'm just so grateful that I had Sadie, as a scene partner to work it out with. In the first timelines, they're off to a weird start, but they're trying to work things out. In the second timeline, they're tight. And then, in the third timeline, they're strangers again. It was really interesting to go through the arc of that friendship.
STANLEY: Me and Lexi had a lot of fun, yelling, screaming, crying and giggling with each other. We really went through quite literally everything that friends go through, so we became close, really fast. It was me and her on set, every single day, and Griffin too. We went through it together.
Griffin, what was it like for you to figure out these dynamics for your character, especially as your relationships with these young women changed throughout the timelines?
GLUCK: He's hard to pinpoint. You never know exactly how he's feeling. He's confused. He's figuring it out himself. So, bouncing between one love and another love, and how one affects the other, it's fun because, as we were shooting, we were seeing it develop, and as you're watching it, you see it develop. You see how these two people change him, and how he changes them. It was difficult, for sure, but it was great to have such good scene partners. If you can't figure it out, once you get in the room and the cameras are rolling and you're in that moment, it's a lot easier to figure out together.
see more : Daniel Wu and Jimmy Liu on 'American Born Chinese' Wirework Fight Scenes and Monkey Prosthetics
Were there things that you guys specifically wanted to do to make sure that the characters really felt different for you, in each of the timelines?
STANLEY: Absolutely. Physically what's going on, on the outside, is obviously a reflection of what's happening to the character on the inside and what they're going through. Even in the casting process, it was super important to everybody that each timeline felt really distinct and felt really different, not only for the audiences to be able to keep track, but also story wise, they're in completely different times in their life and emotional states. That third timeline needs to feel so completely different than that first time that we meet Megan in Summer '99. She's not the same anymore. Something really terrible has happened to her. Her life, and everything that she had planned for it, has dissolved right in front of her. It's all in the scripts. It's just about tapping into what it would be like, for a young girl to go through all those things, and everything on the outside helped a lot too. It's also a learning curve for the audience. I remember watching the first season, and you had to get used to it and really make the connections, and then it feels easy to keep track.
UNDERWOOD: And shout-out to the lighting team because I feel like lighting and camera angles really play into helping distinguish those three different timelines, as well.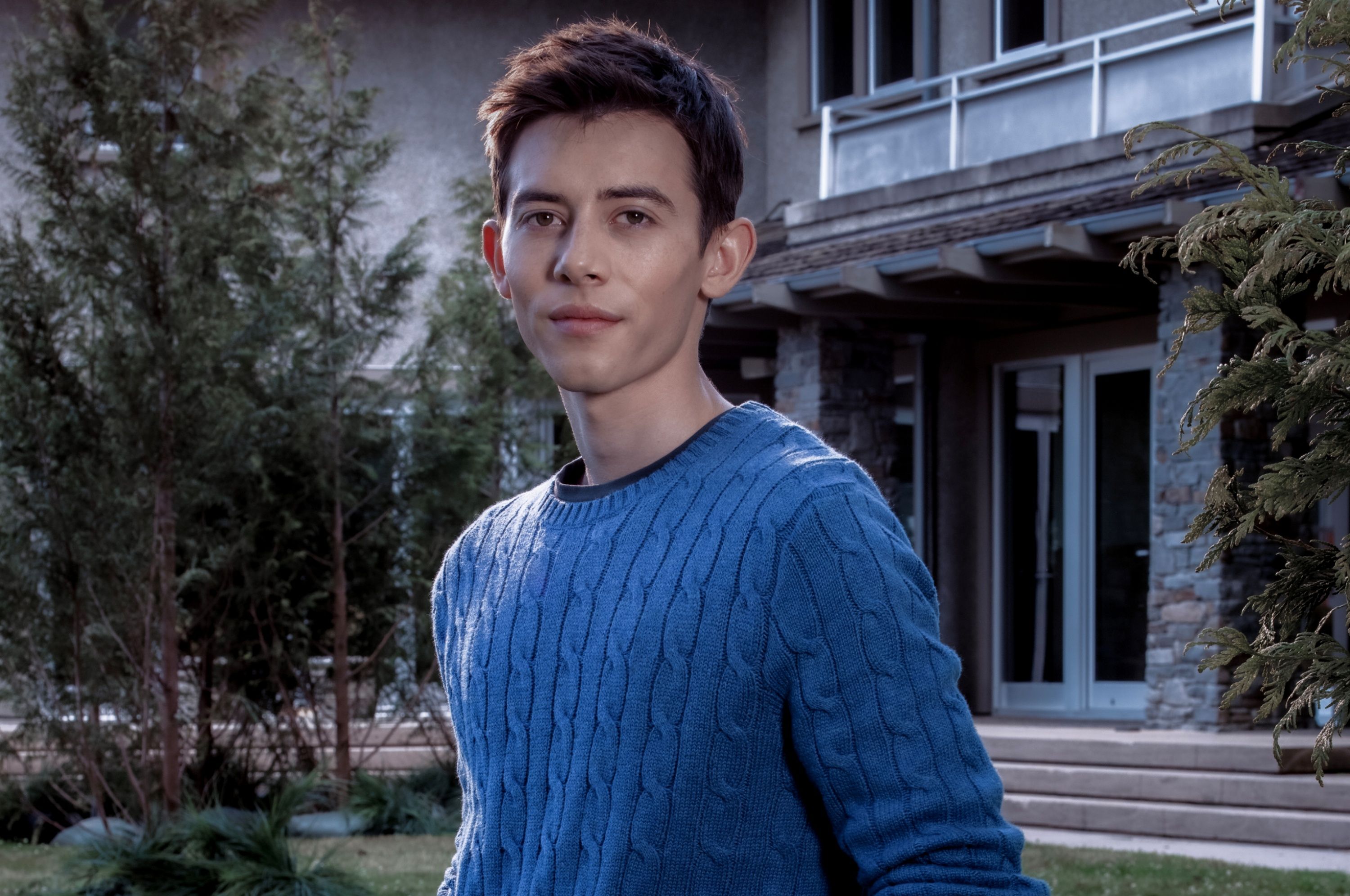 Sadie, we learn, early on, that your character wants to go to Silicon Valley and work for a startup, which then morphs into her having some hacking abilities. What do you think drew her to that? What does that say about who she is?
STANLEY: I think Megan's interest in coding is really indicative of her interest in control. She is a bit of a control freak. She had to grow up really quickly because of her home life situation. She has a single mom and a younger sister that she helps take care of, and she helps pay the bills, so she's just very goal-oriented and ambitious. And so, I think she just fell in love with coding at a young age and realized that it could not only make her a lot of money, but she was also good at it. It definitely helps her, throughout the season. I have no idea about coding. My brothers can do coding and computer science stuff, but I had to do a little research.
Griffin, there's a moment at Luke's birthday party, where his brother hires him a stripper. What was that scene like to shoot?
GLUCK: It was nerve-wracking. I was more nervous for that scene than most of the other scenes. They hired an actual, right before we shot. I was already nervous, and she looked at me and went, "Don't take your eyes off me." And then, they went, "Action!," and I was like, "I don't know what to do! I feel so weird right now." I'm assuming that's probably how Luke felt, but Luke actually probably enjoyed it a lot more. It's a lot weirder, when you have 40 people in the same room while it's going on.
I thought shooting that from outside the window looking in was such an interesting approach to take.
GLUCK: That outside of the window shot is supposed to be Megan's perspective. It's what everyone else is seeing.
Cruel Summer airs on Monday nights on Freeform and is available to stream at Hulu.
Source: https://dominioncinemas.net
Category: INTERVIEWS