Alicia Silverstone is well known for being a high school comedy legend thanks to Clueless, but in recent years, there's been a noticeable uptick of genre content on her filmography.
you are watching: 'Perpetrator' Director Says Alicia Silverstone Deserves Roles That Are Complex, Bloody & Gnarly
In 2017 we got Yargos Lanthimos' The Killing of a Sacred Deer in which Silverstone plays Barry Keoghan's character's mother. She only gets a couple of scenes, but good luck walking away from that movie without having them burned in your brain forever. Similarly, she's only featured in mere minutes of 2019's The Lodge, but it's a devastating sequence that reverberates throughout the rest of the film. Now, yet again, Silverstone makes the most of an especially juicy genre role in Jennifer Reeder's latest, Perpetrator.
Silverstone plays Aunt Hildie in the movie, a curious mentor figure who agrees to take Jonny (Kiah McKirnan) in just before her 18th birthday. When the day comes, it's up to Hildie to do what she can to guide Jonny through the changes she'll experience when she taps into the power of Forevering, a form of empathy that's so intense that it essentially turns it into a superpower.
With Perpetrator now playing in select theaters and available to stream on Shudder, I got the chance to chat with director Jennifer Reeder about her experience making the film, including her collaboration with Silverstone. Here's what Reeder said when asked if she and Silverstone ever discussed her increased interest in genre projects:
"Yes, and I kind of suspected what the answer would be, and she confirmed it. Stories like Perpetrator, and certainly like The Killing of a Sacred Deer, and even The Lodge, and especially her part in The Lodge, which is gnarly — it's a small role, but I was like, 'Whoa! Oh god, what just happened? I have to watch that again' — they are authentic but very complex, real representations of an experience of a woman that is sadly kind of rare in so many films, it seems to me. And she still is, in her real life, this up-talky, Southern California blonde, gorgeous surf hair, and yet she's so smart and she has such an interesting perspective on the world. She's a mother, she's an activist, and she knows in her own skin that she deserves to play roles that are complex, even if they are a little gnarly and bloody, even if the character isn't traditionally beautiful. I mean, she is an attractive woman still, super attractive, and yet she also understands the value of playing somebody for whom youth and beauty is not their accomplishment. There's something a lot more rich and complicated."
While the interest in a role like Hildie was there, Reeder still felt she had a little convincing to do when sending the script to Silverstone. She continued:
"I had to write her this long letter in anticipation of sending the script to her. In the letter, I talked about how meaningful it would be to cast her as this really powerful, complicated matriarch of a shape-shifting family who's a mentor to an iconic teen knowing that in her own provenance, she was introduced to us as an iconic teen in a role that she totally still embraces."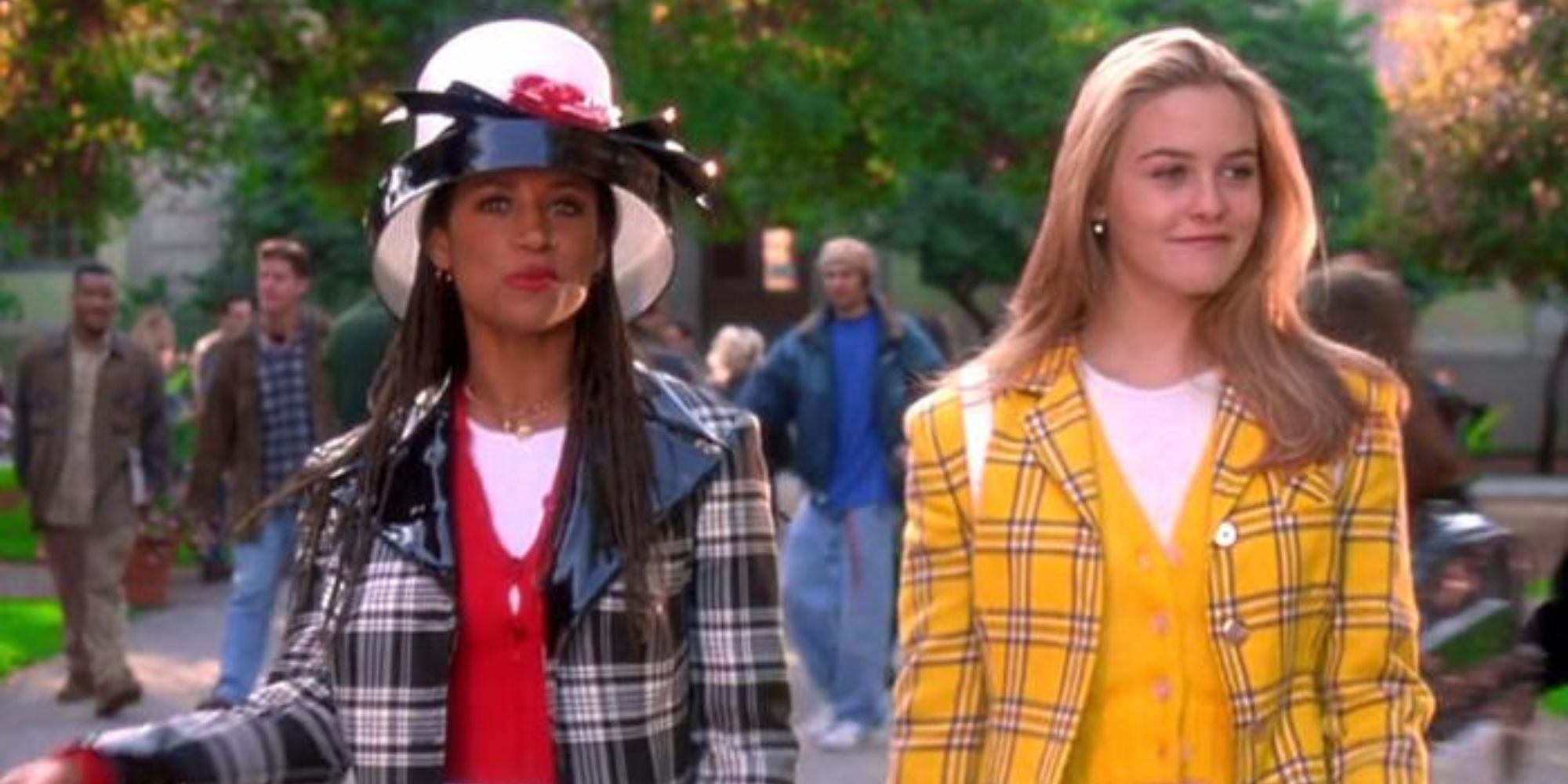 Clearly Silverstone sparked to the role and when she arrived on set, she was ready to make the absolute most of Hildie's history and who the person she's become. Reeder recalled:
"Alicia landed and came to set and really wanted to stylize Hildie, even in her own acting. She lowered the register of her voice, she spoke more slowly, she has these twinkling eyes, but she was able to kind of deaden them a little in this way that also had an eeriness about who she was and what exactly Hildie has experienced over her lifetime. And that can only happen if you've got a really smart actor who's looking for roles that are complicated and challenging."
Reeder continued by emphasizing Silverstone's eagerness to both put in the work herself and to collaborate with her director:
"She did so much prep leading up to it. She would call me or text me with questions about a line. For instance like, 'Possession in reverse,' she thought about it a lot. And sometimes she would ask me a question and just as I was getting ready to answer it she would say, 'Oh, never mind, we're making art.' I was like, 'Okay, I have an answer. I can answer that question,' but she was like, 'I'm gonna go back and figure this out for myself,' or understand and trust you in that art is important for that sake, and that we don't have to make something that feels so basic. We can make these weird moves, which is why I find working in the genre realm so productive because I can lean into what I do best, what I think I do best, which is a kind of visual storytelling, and I can lean into the unexpected or the allegorical, and I know that genre fans are down to go there and to kind of fill in some of the gaps."
While Reeder does offer enough information to ensure Perpetrator is a hugely satisfying watch, there is quite a bit of mystery to it and gaps for the viewer to continue exploring after the movie ends. For instance, as Hildie, Silverstone does exactly what she needs to do to support Jonny's journey, but when you craft such an enigmatic and alluring character, you're bound to wonder about Hildie's own experience with harnessing the power of Forevering. While I'm happy to consider the possibilities on my own, I certainly wouldn't mind seeing Silverstone return to the role. But, whether we get more Hildie or not, hopefully, Silverstone continues to tackle more bold, complex roles in the genre realm.
For more from Reeder on the making of Perpetrator, check out the full interview below:
Source: https://dominioncinemas.net
Category: INTERVIEWS