Lorenzo di Bonaventura has served as a producer for each of the Transformers films since Michael Bay's action-packed saga kicked off the IP in live-action in 2007. When 2018's Bumblebee branched off to take the franchise in a more emotionally driven direction, Bonaventura studied the fans' reception, what worked, and what could be improved upon and with Transformers: Rise of the Beasts, an installment that he says aims to "take that intimacy and put it back into a spectacle." In an interview with Collider's Steve Weintraub, we get a peek inside the mind of the producer of some of Hollywood's biggest spectacles.
In Rise of the Beasts, a threat unlike anything Earth has ever faced is coming, which means Optimus Prime (voiced by Peter Cullen) and the Autobots will have to join forces with the Maximals, led by Optimus Primal (voiced by Ron Perlman). Having lived hidden on the planet for centuries, they fight alongside humans, like ex-military expert Noah Diaz (Anthony Ramos) and artifact researcher Elena Wallace (Dominique Fishback), to protect their home from a formidable entity. The film also features the talent of Michelle Yeoh, Pete Davidson, Luna Lauren Velez, and Peter Dinklage.
According to Bonaventura, "the spine of the movie" is the colliding character arcs of a younger Optimus Prime, struggling "with what he believes in" and Noah's storyline. The emotional intimacy was influenced, he tells us, by Bumblebee, but the producer also explains what had to change for this soft reboot. Bonaventura discusses how the Transformer films change in the editing process, Rise of the Beasts' deleted scenes, and how the bots affect costs, as well as what fans can expect from the upcoming animated feature, Transformers One. In addition, he talks about buying the rights to Harry Potter and making The Matrix while he worked at Warner Bros. You can check out all of this and more in the video below, or read along with the full transcript.
COLLIDER: I was doing my research last night and I didn't understand how critical you were in Warner Brothers getting the rights to Harry Potter. So let's talk about this for a second, what was it about that that said, "Oh, we should get this?"
LORENZO DI BONAVENTURA: It was a great book, and [when] we read it… it had not been published. I think while we were negotiating, it was released in England and it started becoming a phenomenon. It was just a great story, and it just felt fresh and it caught my imagination more than anything else. Then I met J.K. (Rowling) and she laid out seven books, like where it was going, and it was just like, "Wow, okay, we don't have to do much," you know? Like it's been figured out. We just have to now figure out how to reduce it to a two-hour kind of experience.
It was interesting because at the time, some of my boss' reaction was, "Why are you buying a kid book for a lot of money?" And I'm like, "It's not a kid book, it's an everybody book. It's got a great imagination." That's what drew me to it.
Obviously, it turned out well. You were involved in a lot of stuff at Warner Brothers, The Matrix, I can give you a laundry list of stuff you were involved with. Do you think the Harry Potter thing was the biggest thing of your career in terms of identifying something before anyone else realized what it was?
BONAVENTURA: That and The Matrix. I think Matrix was harder in many respects because it just doesn't resemble storytelling that was going on. So, at least with Potter it was like, you know, you go to a school, you have teachers, there was a lot of familiar aspects to it. So, those two in very different ways. Obviously, financially Potter was an incredible thing, and then thankfully they really managed it really well. Each movie, I thought, was really good, and that's not easy to do, but she gave the blueprint. Matrix was harder because the blueprint was being figured out.
You, obviously along the way, have tried to make movies that have not come together for whatever reason. If you could get the financing to make anything you want, what is that project that you've been trying to push up that hill that somehow hasn't been made?
BONAVENTURA: Wow. There's probably too many to pick one, I gotta think about that because that's… What's the one that got away?
We come back to it if you want.
BONAVENTURA: Let's come back to it. Let me think about it because it's a good question, and just to narrow it down to one, they're all my babies, you know?
With this movie, I know you were developing two different things after Bumblebee, or so I heard; how did you guys figure out that this was going to be the sequel rather than a Bumblebee sequel, and maybe rather than something else?
BONAVENTURA: Well, what was interesting about the experience of Bumblebee – and it really influenced this movie a lot – was the intimacy that we were able to create emotionally, the audience clearly loved, but they were missing the spectacle. So what we decided to do with this movie was take that intimacy and put it back into a spectacle. So that's what it ended up being. And also, Bumblebee can't talk, so it does create some limitations on how you could tell a story, and we were trying to find something that both had character arcs for our humans, but also for robots, and I think that's one of the really satisfying things if you're a fan of the franchise, or if you're not, is seeing Optimus Prime struggle with what he believes in, that experience of watching his character arc and Anthony's character arc collide.
I like that "collide" thing.
BONAVENTURA: [Laughs] There you go, right for ya! I think that is the spine of the movie.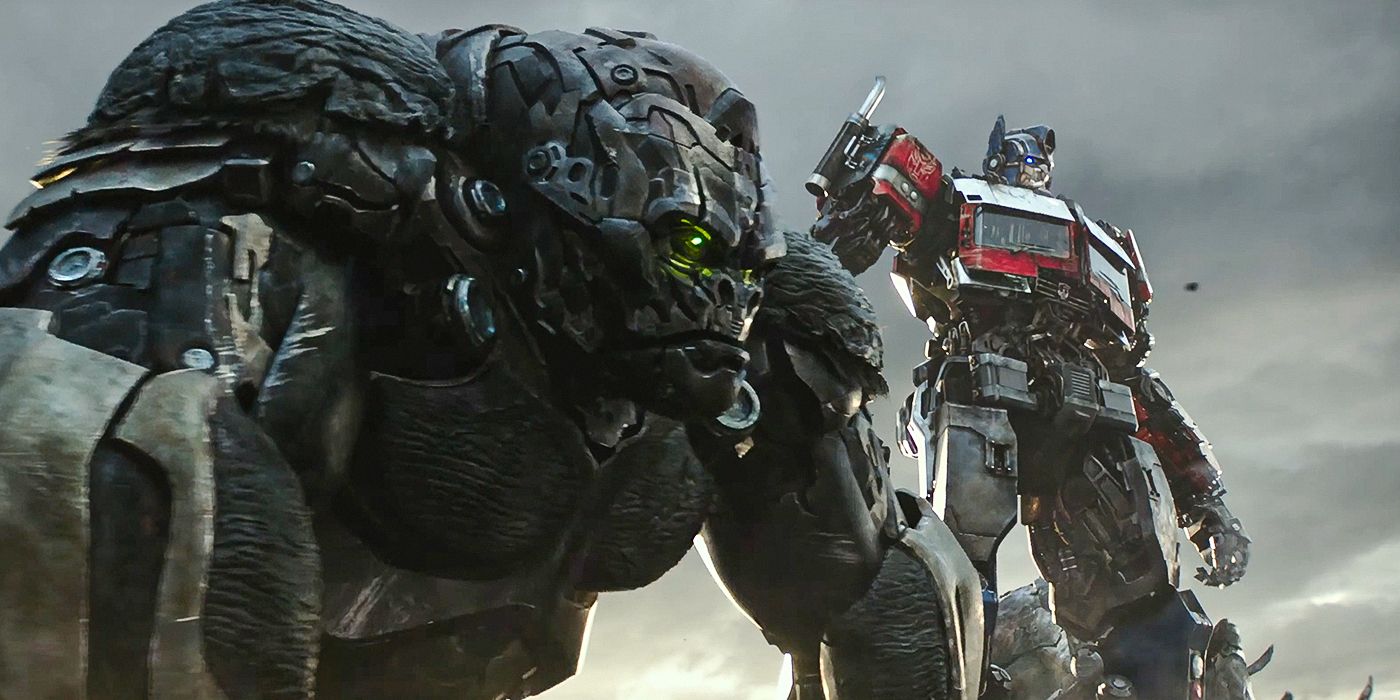 You've now made a number of Transformers films, which one do you think went through the most changes in the editing room and why?
BONAVENTURA: Well, Michael's movies always go through a lot of metamorphoses because Michael likes to juggle so many things, so trying to put it all together can be. But emotionally, probably this movie changed the most in the sense of how to accentuate the character arcs against the spectacle, which was our objective, but that is a nuanced thing to go through. So it takes a long time from an editing point of view of like, "Do we have the right balance? Do we not have enough motion? Do we have too much action?" So I wouldn't say that the story itself fundamentally changed, but I think the balance of it changed all the way through it.
Did you end up with a lot of deleted scenes in this one?
BONAVENTURA: I never remember. Yes, there's a few. Actually, there's quite a few now that I think about it. Yes, we did because we were hell-bent on keeping the narrative focused on the emotional arcs going on, and so even though there was some really great fun stuff that we had that we cut, we also wanted it to be under two hours, that was an objective. So, yeah, some things got sacrificed along the way.
Obviously, every time a Transformer is on screen, it costs real money. How does it actually work in terms of figuring out the budget, in terms of like, "Okay, we can get 45 minutes of Transformers footage in the movie," because of costs? How does that get figured out, or is it sort of just like, "Let's just do the movie, and then we'll…?" Can you take me through the "producer hat," if you will?
BONAVENTURA: I think the hardest part for a studio, actually, is to be flexible about this because the idea that you can plan out what a battle scene is gonna be, you know, we do, we budget, we have a guesstimate. Then you go shoot a scene in a crater, and then you realize it's really big and how do you keep the world alive through the process? So the studio has to have a trust in the filmmakers to a certain extent that in other movies they don't have to have because we're operating in a blank space, and like, "How are we approaching it?" Because alright, in our minds, is there 16 Transformers in that shot or two? And so really, it's a process that you go through, you do your best guesstimate, but it always changes. But what we've found is, some areas get more expensive and some areas get less, and then you always run into that moment where, "Okay, you've run out of– Now we know what's in here, what do we have to sacrifice to stay within the budget?"
If you have Optimus in a shot and then you add, say, three other Transformers, how much does that amplify the VFX budget of that shot, and how much is it sort of like… Does it matter if you have five robots in the frame?
BONAVENTURA: Yes, it does. You're adding complexity. When you add complexity, you're adding cost. So the ultimate battle scene here, where you have all those things going on, is really expensive. What I've learned over time is, there's a way to do it where you project yourself thinking about, "Alright, how many do I need in this shot?" The longer the scale, the more expensive. So it helps storytelling sometimes to stay localized on it; you know, the battle on the bridge, you're not seeing everything, but you're kind of peeking at it, but if you try to do all that, then you're gonna get out of it. So, it's really, fundamentally, a filmmaker point of view about, "Okay, what is the key element of the stories that I'm trying to keep alive in this shot, and can I eliminate the things around you?"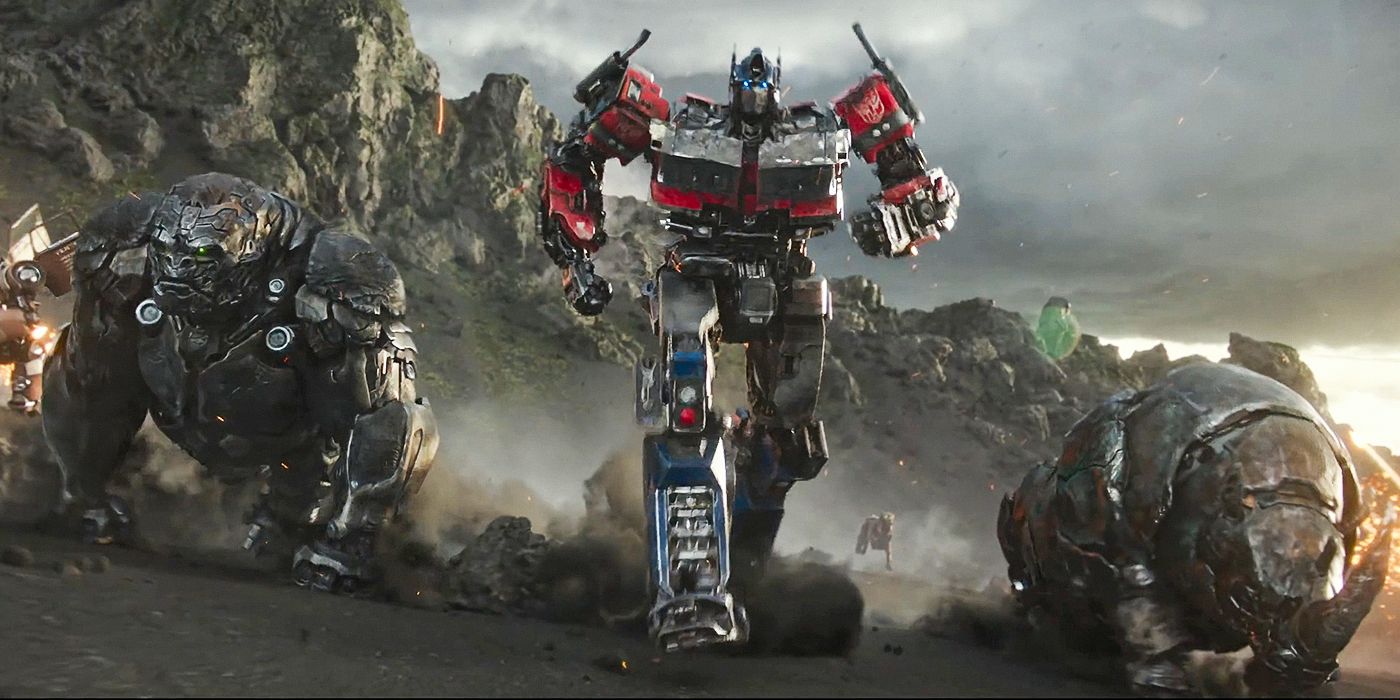 We spoke recently, a little while ago, about Transformers One, which is the ILM animated. Can't wait for this thing. So it's been a month or two since I last spoke. Any developments? How is it looking? When will people see footage?
BONAVENTURA: I don't know about when we'll see it. It'll be a while. I can't tell you how excited I'm getting about it. It's one of those things that like, it just keeps progressing in the right direction, you know? You never know, sometimes when you're making a movie, you're, like, "Well, I think it's working." Everything I'm seeing is working and it's exceeding my sense of what it was gonna be, so I'm really excited about it. It is a very fresh and different look, I would say different than any animated movie you've seen, which is a high bar to set, but ILM is capable of delivering it.
Also, it's the imagination of our artists and our director, and one of the great things is, as you actually put the voices to the characters– When we first listen to Chris Hemsworth's voice, you're like, "God, is he gonna be a good Optimus!" Obviously, he starts as Orion Pax and you don't become Optimus for a while, so he's not playing, for most of the movie, what we think of as Optimus, Peter Cullen. So it's that transition, and Chris's voice has a timbre that… it's logical that Peter Cullen would take over that voice, if you would, which is really great, the fans are gonna really feel great. But Scarlett [Johansson] is amazing, and it's just coming alive in a way that it's really rewarding, and we had confidence in our director, and all he's doing is giving us more and more.
Transformers: Rise of the Beasts is in theaters.
Source: https://dominioncinemas.net
Category: INTERVIEWS