Joining the Star Trek universe can be an incredibly daunting feat, but fortunately, showrunners Akiva Goldsman and Henry Myers' series Star Trek: Strange New Worlds takes place almost an entire decade before Star Trek: The Original Series. While it does still boldly explore the backstories of characters from the original series, Strange New Worlds also introduced fans to brand-new crewmembers, like Bruce Horak's Chief Engineer, Hemmer. Season 1 raised the stakes with Hemmer's death, but the Enterprise can't go long without an engineer, and before Season 2 premiered on Paramount+, Collider's Steve Weintraub was able to speak with actress, Carol Kane, who will play Pelia this season.
Kane isn't only the newest – and possibly oldest – Starfleet member aboard the Enterprise, but a well-known actress who's graced the screen in countless roles across film and television, including The Princess Bride, Annie Hall, and When A Stranger Calls. During their interview, Kane admits that prior to taking on her new role as Pelia, a Chief Engineer who's "been alive for centuries," and mentor to the late Hemmer, she'd never watched Star Trek before. In fact, she tells Weintraub she was pretty sure the producers had the wrong number. So, how did she prep for the part? You can find out in the video or transcript below, as well as what about being on the show surprised her most, and more.
In addition to Kane, Strange New Worlds features an ensemble cast of characters, including Anson Mount's Captain Christopher Pike, Rebecca Romijin as Number One, Ethan Peck as Spock, Celia Rose Gooding as Uhura, Babs Olusanmokun as M'Benga, and introducing Melissa Navia as Erica Ortegas and Christina Chong as La'an Noonien-Singh. Ahead of the Season 2 premiere, Season 1 is available to stream on Paramount+ or for free on YouTube.
CAROL KANE: You have one of my sons you're wearing there. Did you ever see a movie called The Sisters Brothers with Joaquin Phoenix and [John C. Reilly]? Oh, they're both so great, but anyway, it's fun that you're wearing him!
COLLIDER: Speaking of, I have a lot of Star Trek to talk about, but you have a fantastic resume. If someone has actually never seen anything that you've done before, what is the first thing you'd like them watching and why?
KANE: Oh maybe… I don't know maybe Hester Street because it's so great, but I don't know. There's so many. And why? Because that was such a well-rounded role, you know? It wasn't just comedy, it was just a very well-rounded character.
Jumping into Star Trek, this is a little generic, but were you a fan of Star Trek before the role or how much were you like, "Oh, I need to watch a lot of Star Trek all of a sudden?"
KANE: I had not really seen it, and I told that to the producers when they called. And when they called, I thought, "They must have the wrong number," [laughs] because I thought, "Of all people to be on Star Trek." I didn't ever imagine such a thing, but it was so much fun. But I really was not in the Star Trek world, and to tell you the truth, I didn't watch a lot of it because I just kind of wanted to stay where we were in Strange New Worlds, so I just wanted to be present with that and not compare it to other things.
Sure. I've seen the first six episodes; I don't want to spoil anything of Season 2, but what are you allowed to say about your character?
KANE: Well, I could say who I am, that I have taken over being the engineer on the ship from Hemmer, who was my student, years ago, and I guess I could say that I've been alive for centuries. So I have quite a background, and I know a lot about everyone there, and I know my job, and I think I'm very opinionated because I have been around much longer than anyone else, and I think I claim that territory. I get pretty straightforward and opinionated.
Yes, I agree with everything you just said.
KANE: So you saw Episode 6?
I have, I've seen the first six, but I'm trying to be spoiler-free.
KANE: What a good man you are!
Yeah, I'm trying to be good. I don't want to hold the interview for eight weeks from now. I am curious, what did you think it was going to be like making Star Trek and being on the set of Strange New Worlds versus how it actually was? Were there any surprises?
KANE: Well, it presents itself when you read it at first as a lot of very difficult technical language, you know, involved, right? So I think the surprise for me was sort of the emotional layer that is there, which there's kind of a profound emotional level for a lot of the characters, and that surprised me. I didn't expect that.
Season 2 is 10 episodes, do you have a favorite of the 10 episodes?
KANE: No, because I haven't watched them. I'm waiting until they come out and watch one at a time like everybody else.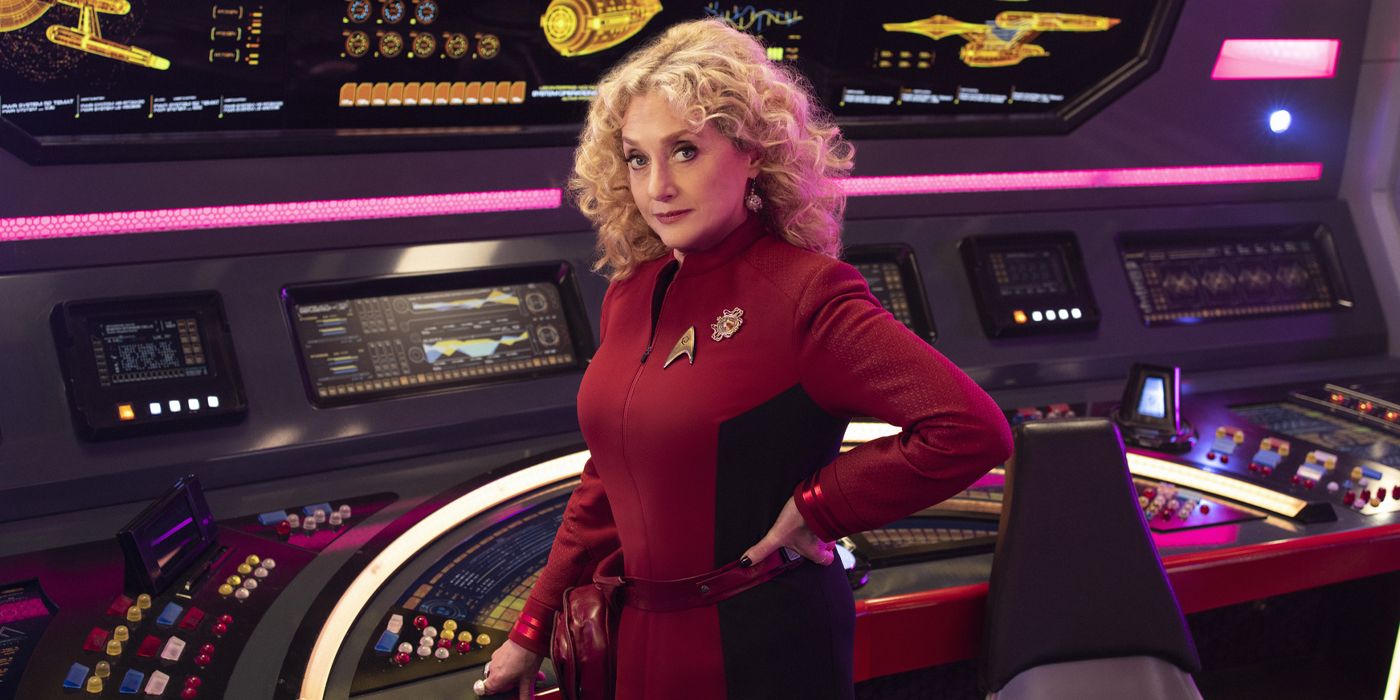 It's probably smarter than what I did. I watched all six back-to-back basically, and it was fantastic.
KANE: Did you have a favorite?
I can't say it because it would spoil things.
KANE: You're so good!
I've been doing this a long time.
KANE: You're so careful, that's very nice.
I'm trying to be good but, listen, I already have to wrap with you, I'm already getting the signal. I'm just going to say, again, been a fan of yours for a long time. It's really cool to get to talk with you. If I had more time I would have brought up Princess Bride.
KANE: Oh, thanks so much! I appreciate that, Steve.
Star Trek: Strange New Worlds Season 2 debuts on Paramount+ on June 15. Check out Collider's interview with Jess Bush and Babs Olusanmokun below.
Source: https://dominioncinemas.net
Category: INTERVIEWS