When Andy Muschietti's long-awaited cap to the DC Extended Universe, The Flash, hits theaters on June 16, fans will finally get to see the franchise's Supergirl debut, played by newcomer, Sasha Calle, in her first-ever feature role. While promoting the movie's premiere, Calle spoke with Collider's Steve Weintraub about donning the Kryptonian's cape and the opportunity to portray this "iconic and strong and hopeful character."
In an effort to change his mother's fate, Barry Allen (played by Ezra Miller) takes matters into his own hands and uses his powers as the Flash to go back in time. As a consequence, the fabric of this DC reality is torn and Barry enters the Multiverse, finding himself in an alternate reality under the attack of General Zod (Michael Shannon). Unfamiliar with this Earth's superheroes, with the help of Barry Allen – the other one – Barry recruits a retired Batman (Michael Keaton), and teams up with Supergirl to fight Zod's army. The Flash also stars Ben Affleck, Antje Traue, Kiersey Clemons, Ron Livingston, and Temuera Morrison.
In Collider's interview, Calle shares with us the excitement of joining the DC Universe, tapping into the "multitude of emotions" in The Flash, and going from watching Man of Steel to fighting opposite Michael Shannon as General Zod in a week's worth of stuntwork, some of which Calle teases was cut for being "rated R." We find out what she's most excited for fans to see, what about big-scale productions surprised her most, and what it felt like to see her face on a Mattel box for the first time. For all of this and more, you can watch the video below or read along with the full transcript.
COLLIDER: Congratulations on the movie, I thought you guys did such a great job with this. It's so good.
SASHA CALLE: Thank you so much.
I'm curious, this is the first time you've made a movie on this scale.
CALLE: It's my first movie in general – in general! Crazy.
Exactly. My question for you is, what surprised you about the actual process of making a movie on this scale and being part of a production that's so massive?
see more : 'Bottoms' Director Shocked Some Still Criticize Female Characters Being "Human, Shitty & Relatable"
CALLE: I think it's a beautiful ecosystem, you know? There's thousands of people working on this one project and they're giving their heart and soul into it, and I just feel so blessed and honored to have been a part of it and have been able to contribute myself into it, but I think it's just so cool. Again, I'm constantly working with so many people, right? Like so many people in the costume department, so many people in the visual effects department, the stunt team is massive, it's just so, so, so cool. And you are really working with pros, and I was like a sponge every day, taking everything in, learning, just excited. And, finally, excited to get to share this with you, that you've seen it, and I can't wait until it comes out so everyone else can see it!
One of the many things that the film does so well is it balances the action with humor, but it keeps everything grounded with Barry focusing on his mom. What are you most excited about everything that's in the movie for audiences to see?
CALLE: I think the movie has a lot of heart. I think ultimately every character has really deep, complicated feelings, and it's a beautiful mix of everyone. As we know, it's the superhero sadness of Batman losing his family, his parents, the Flash also losing his family, Supergirl also understanding what that's like, losing her entire planet and her parents. So this movie is kind of prevailing. Obviously, every character is going through their own grief, but there's a lot of love and hope and heart in this film, and I think I'm just excited for everyone to experience the multitude of emotions, the comedy, the anger, the strength, the joy. It's just such a fun movie.
One of the cool things about being in a film like this is you get to have toys and merch, and I'm assuming you've seen a lot of this stuff. What is your favorite piece of merch or toy that you're like, "I can't believe this exists and I'm on this?"
CALLE: I know, so believe it or not, I don't get told what gets made. I have no idea what is being made. Obviously, the first thing I saw was the Funko Pop!, and it's the fans. I mean, you guys tagging me and telling me what's out there is like the biggest blessing in the world because I have no idea. So it's like a constant, "Oh, oh my God, are you serious? Are they making that?" So the first thing was the Funko, and then after, my mom found a link to the Supergirl Barbie and that was wild. I was like, "Are you sure that's me? What is happening? This is incredible and insane," and I immediately bought it, and I received it, and my face is on the box of the Mattel Barbie doll box, which is insane, as one of the most iconic superheroes. I love Supergirl so much and I look up to her, and I think that she's an iconic and strong and hopeful character.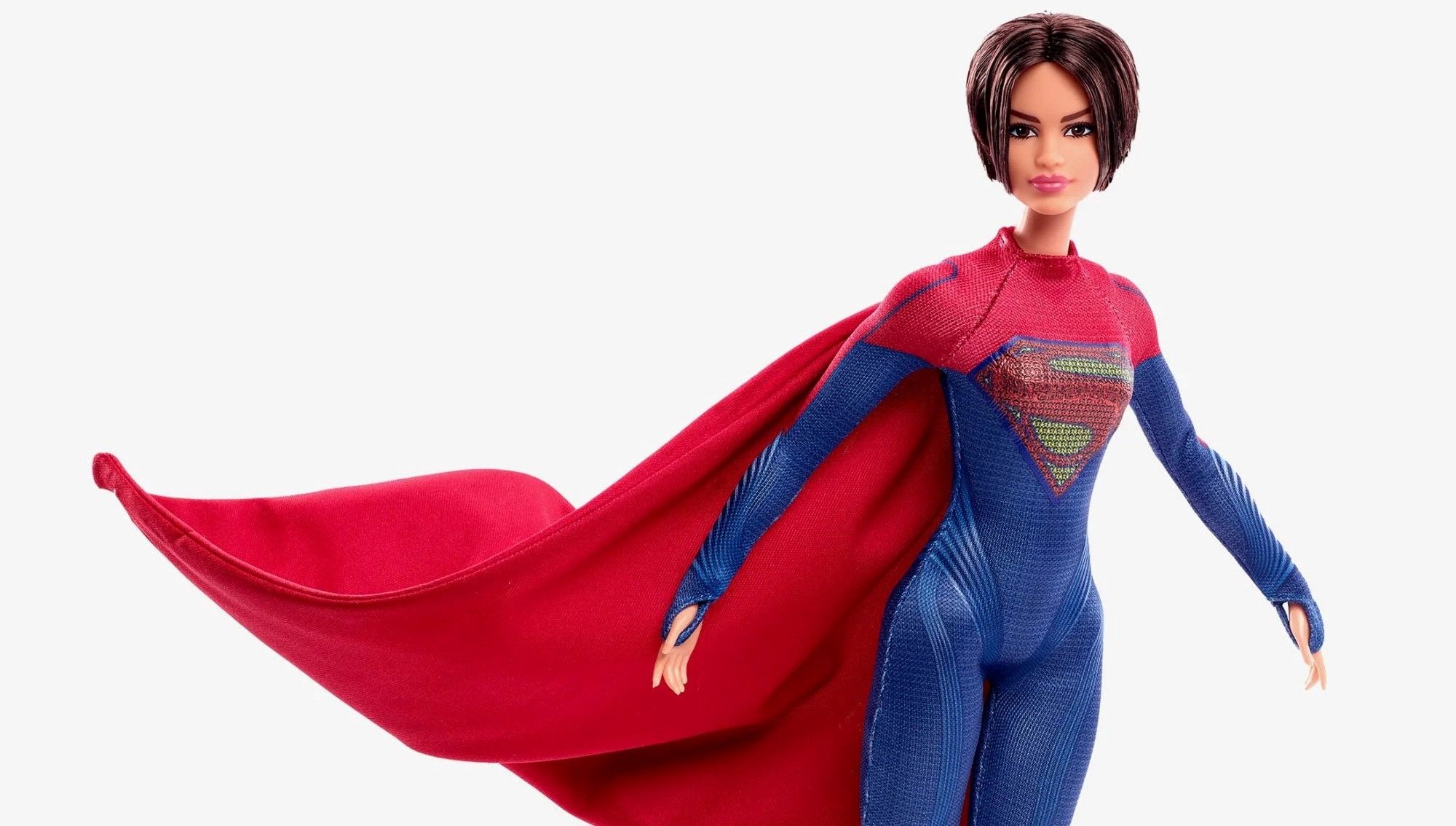 You get to fight Zod in the movie. You were obviously much younger when Man of Steel came out–
CALLE: I saw it, I saw it, of course!
see more : Mark Addy on 'The Full Monty' TV Series, Reuniting With Robert Carlyle, and That Character Death
Oh, I know you saw it, but when you were watching Man of Steel, obviously you have no idea what your future life… you know what I mean? So what was it like when Andy told you, "Yeah, you're gonna fight Zod. Michael Shannon's coming back," all of that?
CALLE: The coolest thing in the world. I mean, Man of Steel is an incredible movie, Michael Shannon is an incredible actor – he's a legend. I didn't realize until later on that we share the same birthday, which I think is really cool. But literally until like a year after we wrapped, it was my birthday the following year, and Barbara and Andy were like, "It's also Michael Shannon's birthday!" I was like, "Shut up. That is like the coolest thing ever." But no, he's an icon. He was so graceful, and he was always connected to me. He gave me everything in every scene, even when the camera was on me and he was off-camera, he gave it to me over and over, and it was such a blessing to work with him, and to bring that world of Man of Steel, to experience it, to have played Supergirl. It was a very, very cool experience, and I thank Michael Shannon for giving me his Zod at full, always.
I'm assuming that when you were filming this there had to be certain tough days in terms of filming, and I'm curious which sequence in the film ended up being the real pain in the ass to film and why?
CALLE: I guess the real pain in the ass – but by pain in the ass, meaning my body was hurting a lot, but I was having a lot of fun – was the silo scene. It was, like, about a week of me at the silo scene, and I was really blessed and honored. Eunice [Huthart] was our stunt coordinator [who] allowed me to do my stunts, and it was exhausting. I love stunts so much, and they give me this adrenaline, and I love the fighting. I love becoming, I love learning, and just getting better at it, so those were very exhausting days.
My little brother was with me, and after the adrenaline rush, your body kind of gets… you just crumble, and I had to do like 30-minute salt baths every night, and I had to set an alarm, and that's tough work. A bath sounds very nice, but imagine every night you gotta put salt in a bath and you have to sit there for 30 minutes and time yourself. So there was a lot of healing that I needed to do as well. But it was an incredible experience, and alongside me, I did have Jade [Tazmin Robertson], and Talila [Craig], and Eunice to be with me and support me through that whole week, and I love that scene so much.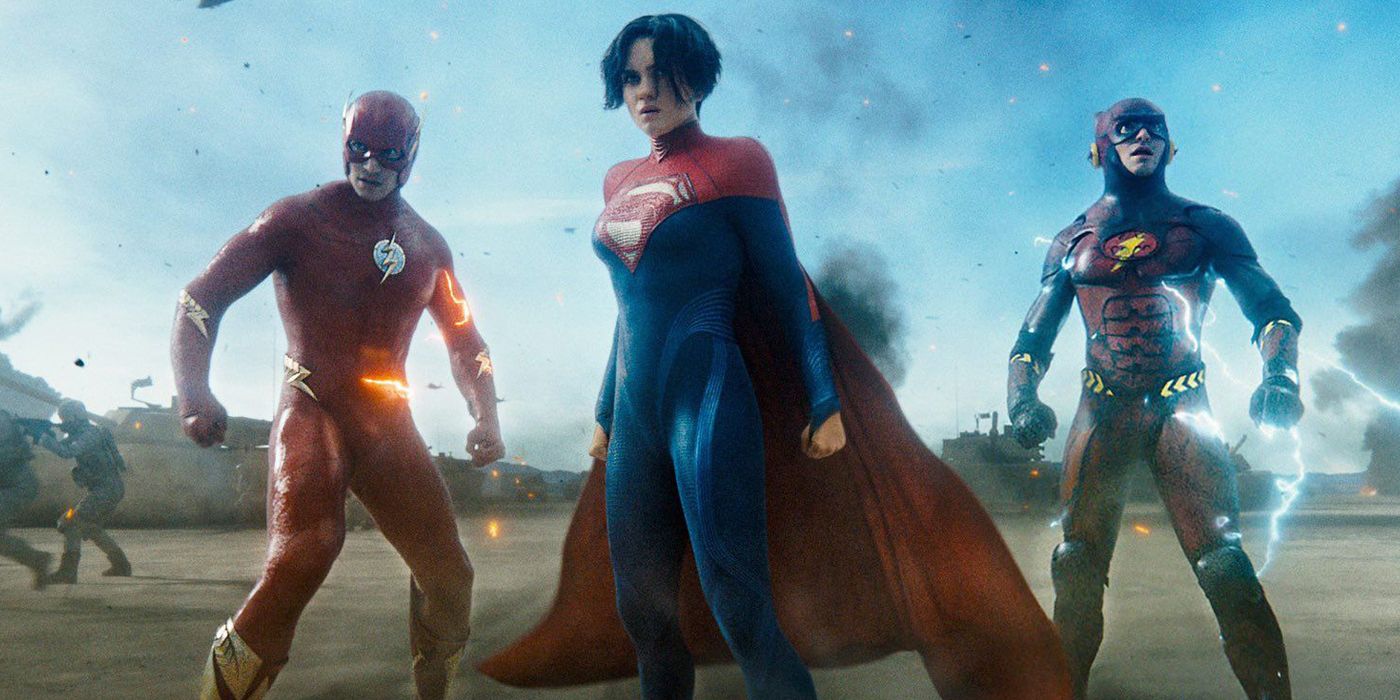 It's fantastic. Obviously, every film has deleted scenes. I'm always curious, did you have any deleted scenes?
CALLE: I think just the silo, the silo scene was a lot longer. I did a lot of stunts for that scene and some, I think, were a little too rated R [laughs], and they ended up kind of, you know, bringing it in. There are so many visual effects, but maybe one day I can ask Andy to let me see them because there were so many, and as much as I love stunts, I would love to see it. I would love to see the wholeness of those shots.
The Flash is in theaters June 16. Check out our interview with the director and producer, Andy and Barbara Muschietti, below.
Source: https://dominioncinemas.net
Category: INTERVIEWS