I'll take a Chris Messina performance in any genre, but as a diehard horror fan, I wouldn't mind seeing him do more films in that realm.
While 2020's She Dies Tomorrow is a genre-bending movie with horror touches, there's a 13-year gap between The Boogeyman and Messina's last film that falls squarely in the horror genre, 2010's Devil, the M. Night Shyamalan-produced movie about a group of people trapped in an elevator. In that one, Messina plays the detective investigating the spooky happenings going down in the elevator, but The Boogeyman has him going head-to-head with the film's evil entity himself.
Messina plays Will Harper, a therapist and father of two (Sophie Thatcher and Vivien Lyra Blair) who recently lost his wife in an accident. While struggling to cope with the loss, Will throws himself back into work. When a new patient (David Dastmalchian) shows up at his door without an appointment, Will reluctantly agrees to see him. Unfortunately, little does Will know, this man has a darkness in tow, a darkness that feeds off of heartbreak and vulnerability making his own family a prime next target.
With The Boogeyman now playing in theaters nationwide, I got the chance to chat with Messina about his return to horror. What exactly was it about The Boogeyman that made now the right time and this the right project? Here's what Messina said:
"I think with this was, first and foremost, Stephen King and joining his pantheon in some sort of way was a real honor. And then reading this script and talking to the director, Rob Savage. He knows this genre so well, I felt like I was in great hands. And the first conversation we had, he said, 'Have you seen Ordinary People,' which is one of my favorite movies of all time, and so we talked a lot about that and a lot about grief, and that combo made me want to do the movie."
Given horror storytelling and genre filmmaking techniques have evolved quite a bit since 2010, I opted to ask Messina for something on the set of The Boogeyman that made him think, 'I can't believe that's what it takes to make it look like that on screen.' Here's what he went with:
"I had not done that much green screen stuff, so that was incredible. The mo-cap suit that the actor had, who was just fantastic chasing us around, and we were wrestling with him and fighting with him, and that was amazing. It made me leave having even more respect for the filmmakers and actors that do that on the regular."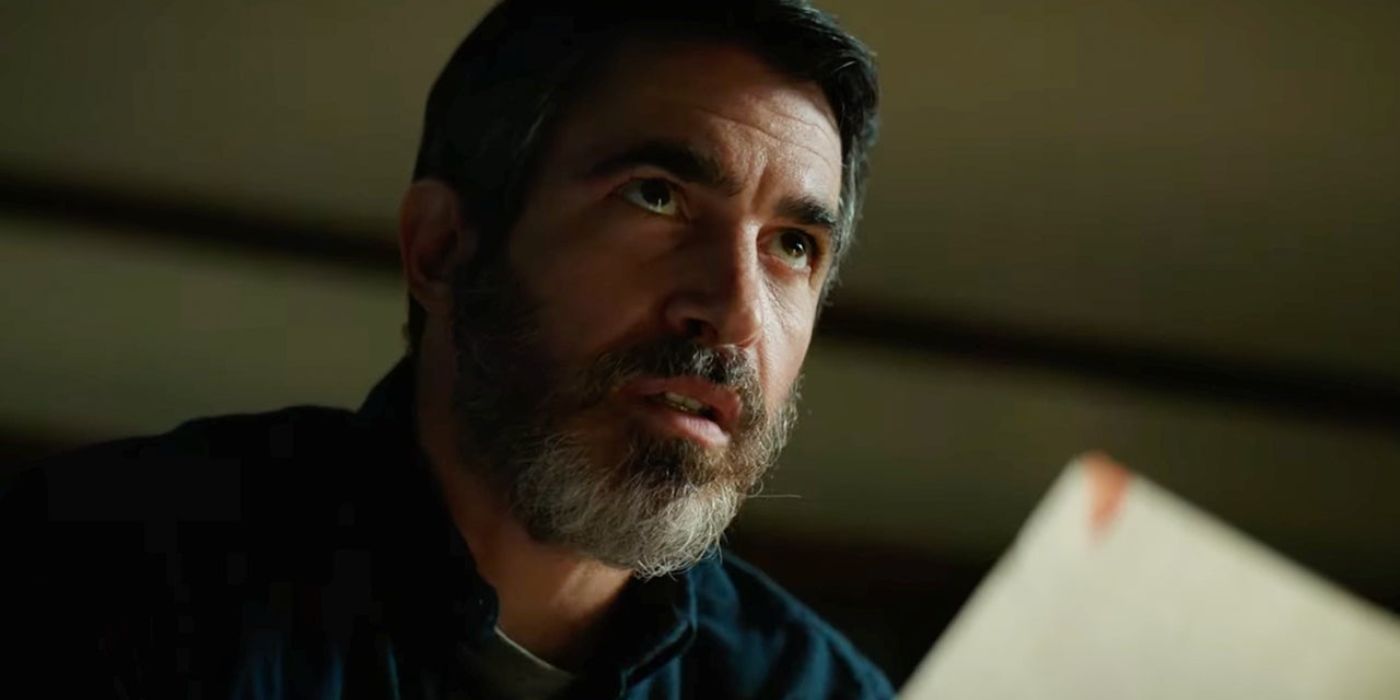 Does building even more respect for performance capture artists mean Messina himself now has the desire to give the acting format a go?
"You know, it did! It did because it's such a physical thing, and when I grew up, I wanted to be a dancer, so I did think at times, I wonder if I could be any good at that. That's the thing, and you and I have talked about this, [the] thing about doing different genres [is] you get to learn from so many really talented people."
Someone he learned a great deal from on the set of The Boogeyman? Director Rob Savage. Hopes are high we'll see Messina in more horror films in the near future and if that happens, he credits Savage with giving him a better understanding of what it takes to build dread and spark tension in such films.
"Rob would do these things — it sounds so little, but there's a scene at the beginning, which is the short story with David and I, and there's a section where I'm getting scared and amped up and worried, and I get up and go for the door, and so every time I would get up and go for the door rather quickly, it sounds so small, but Rob would say, 'Slowly get up and slowly walk to the door, and then look back at David.' Again, it sounds like nothing, but you do it, and it creates so much more tension. So it's little things like that along the way that Rob kind of directed me to do that I learned a lot from [and] if I do this again, I hope to carry."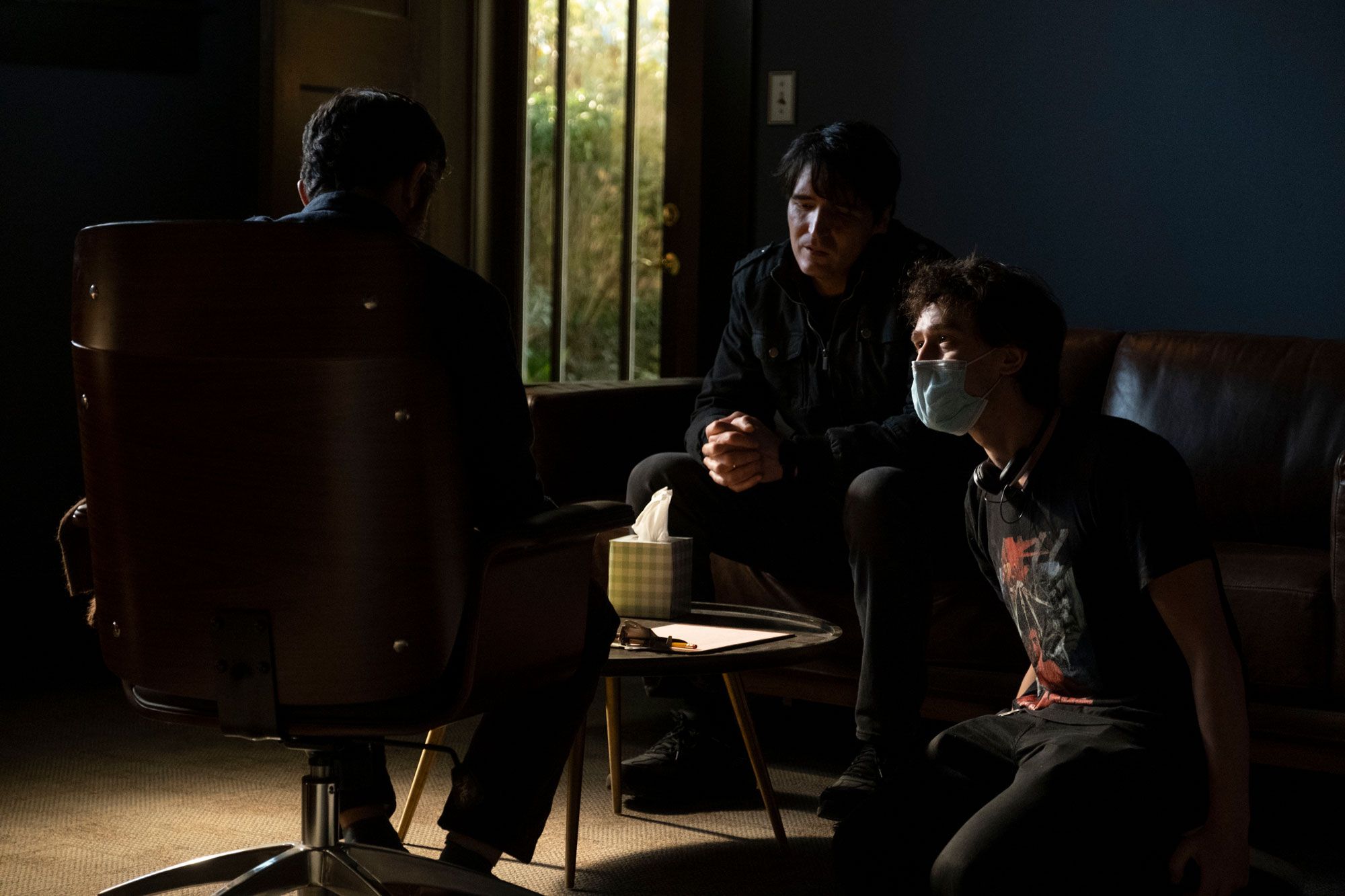 [Editor's note: The following contains spoilers for The Boogeyman.]Before wrapping up our chat, I did get the chance to throw in one brief spoiler question. After spending much of the film avoiding discussing his wife's passing with Sadie (Thatcher) and refusing to believe Sadie and Sawyer's (Blair) claims that there's a monster in the house, Will comes face-to-face with the creature himself, challenging everything he thought he knew about this life and world. So how might all of that change Will's approach to his work as a therapist going forward? Here's Messina's take on the matter.
"I would imagine going back to work that he would maybe take on different philosophies in therapy. Maybe go even deeper. And I would imagine that he would, hopefully, grow to be an even better dad. So maybe the answer to the question is, he might move more away from helping others and more towards helping the people he loves most."
Looking for even more on the making of The Boogeyman? Be sure to check out my extended conversation with director Rob Savage below:
Source: https://dominioncinemas.net
Category: INTERVIEWS